Actress Lupita Nyong'o has won Oscars and hearts everywhere. The fierce, gorgeous woman graced the cover of Grazia UK's November issue, and she looked beautiful. However, there was one glaring issue.
We live in a world in which women are held to impossible beauty standards and women of color are constantly urged to adhere to European ideals. Though we as a society are slowly chipping away at the walls of bigotry and misogyny that have shut out so much female expression and beauty, it's still a process.
When Grazia UK photoshopped Nyong'o's hair without her permission, they participated in a dying tradition of airbrushing true beauty.
Lupita Nyong'o has been an outspoken supporter of women and vocal advocate for women of color ever since she rose to fame for her role in 12 Years a Slave.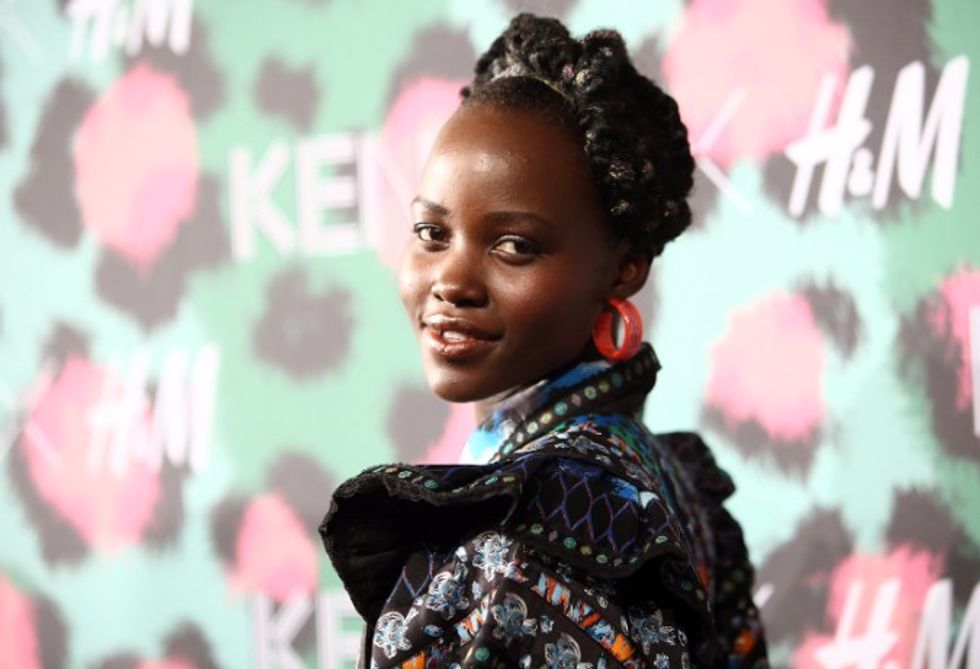 via: Getty Images
Recently, she appeared on the cover of Grazia UK, and she looked amazing. But there was one very problematic issue.
They photoshopped her ponytail out of the shot and smoothed out her natural locks.
"#dtmh," of course, is short for "Don't touch my hair," a nod to the Solange song. Fans jumped into the comments to express their support for Nyong'o.

via: Instagram
Her powerful words resonate with women all over the globe. It's way past time we should recognize that beauty comes in all shapes, sizes, colors, abilities, and hair types.
The magazine itself made a statement on Instagram apologizing to Nyong'o:
Honestly, give Lupita Nyong'o all of the trophies.
Grazia UK issued what seemed like a heartfelt apology, which is a good step. Now let's get to the place where these apologies aren't necessary because we're celebrating women "unreservedly" for exactly who they are.