Olympic swimmer Lydia Jacoby has become the first American woman to win a gold medal at the 2020 Tokyo Olympics.
The seventeen-year-old won her gold medal in the women's 100-meter breaststroke final at the ongoing Olympic Games earlier this week.
Jacoby, from Alaska, beat the former reigning champion and fellow American, Lilly King, who won bronze, and South Africa's, Tatjana Schoenmaker who won silver at the competition.
The teen finished with a time of 1:04.95, beating Schoenmaker by just twenty-seven seconds while King was point five-nine of a second behind.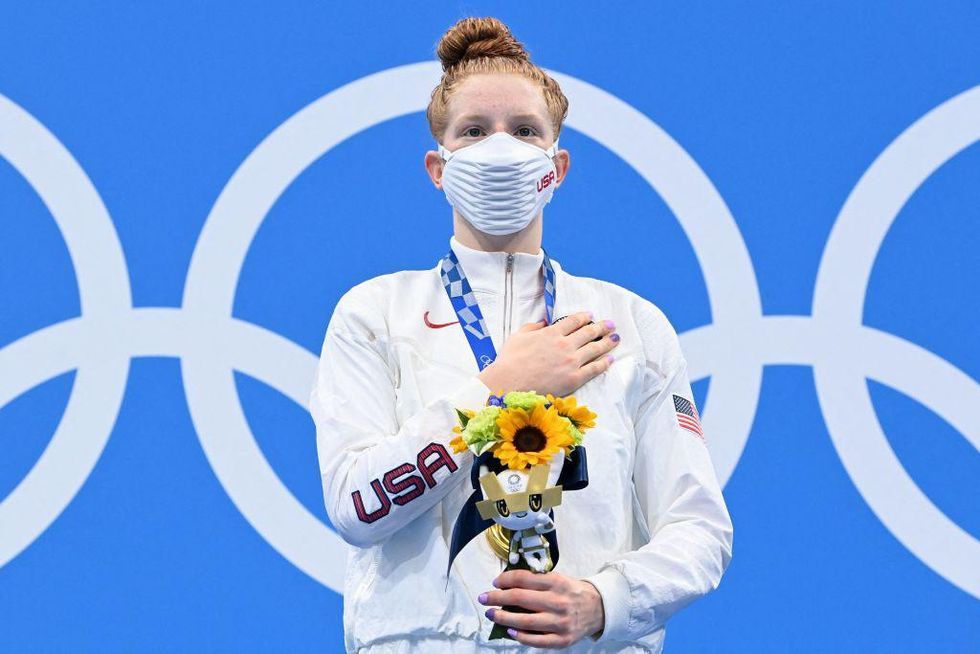 As per the Daily Mail, speaking after her race, Jacoby described the win as "crazy."

"I was definitely racing for a medal, it was crazy," she said. "I knew I had it in me, but I wasn't really expecting a gold medal. When I looked up at the scoreboard it was insane."
Jacoby's win makes her the first Alaskan swimmer ever to win a swimming gold medal at the Olympics and only the 10th Olympian in history to come from the state.
"It is huge. A lot of big-name swimmers come from big powerhouse clubs," she said. "But coming from a small club and a state with such a small population shows that you can do it no matter where you are from."
Jacoby began swimming as her parents, who are both boat captains, wanted her to be safe in the water with them. She then began swimming competitively at the age of 6 when her parents encouraged her to her club team in their local town.
"When I was about twelve, I set my first state record, and that is when I first realized I excelled in swimming and it is something that I wanted to do," she added.
Speaking of how the pandemic has affected her swimming, Jacoby revealed that she had to take 2 months off.

"I had to take 2 months off due to Covid when it first started," she explained. "I was then able to train with the team in Anchorage which is about 2 hours from my house. I have continued to go back and forth since then. Having this extra year, after such a hard year for the world, it feels extra special to be an Olympian."
Jacoby's win was met by celebrations in her hometown as community members were gathered together watching.
It came after a difficult morning for Team USA after they only managed to secure 2 bronze medals.
Congratulations, Lydia Jacoby!