Amid the pandemic, Madonna has taken to Instagram to confirm that she recently tested positive for the virus.
Keep scrolling to see what she had to say about her health...
Madonna has had 12 records go multi-platinum.
She's sold more than
64 million albums
in the United States.
She was named after her mother.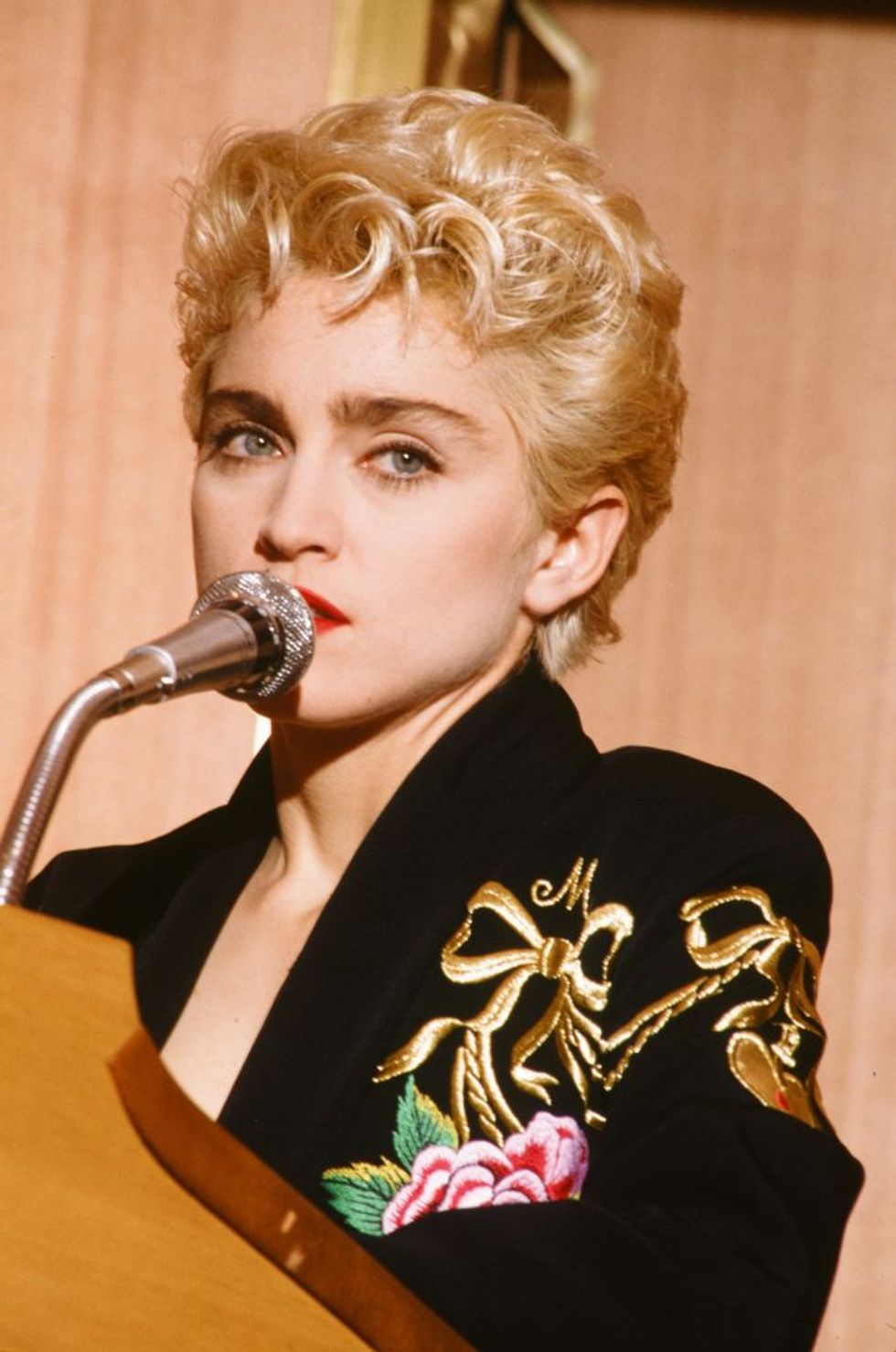 via: Getty
Her mother died of breast cancer at age thirty, when Madonna was just
5 years old
.
She was a straight-A student in high school...
She received a
dance scholarship
to the University of Michigan but dropped out 2 years in, to pursue a dance career in New York City.
She arrived in New York with $35 in her pocket.
She made ends meet by working as a waitress at Dunkin' Donuts, and eventually became a backup dancer.
Madonna started and left a couple different bands.
She created a band called Breakfast Club with a boyfriend, then left and created a new one called Emmy with another before deciding to pursue a solo career.
Her lustrious solo success began with her debut single "Everybody."
Released in 1982, it became a club hit and led to the creation of her first album,
Madonna
.
Madonna's fashion sense became a signature of the 80s.
Lace tops, fishnet stockings, crucifix jewelry—they all became popular with Madonna's help (plus her stylist, Maripol).
Her second album was a huge success.
Like a Virgin
was the first album by a female to sell more than five million copies in the United States.
In 1984, her performance at the MTV Video Music Awards made major waves.
Wearing a wedding dress and writhing on the floor, her iconic performance of "Like a Virgin" set the bar at MTV's first ever VMAs.
Madonna has also done her fair share of acting...
She played the title role in the comedy-drama
Desperately Seeking Susan
 and was also in
A League of Their Own
,
Evita
, and
The Next Best Thing
, among other movies.
The star was married to Sean Penn.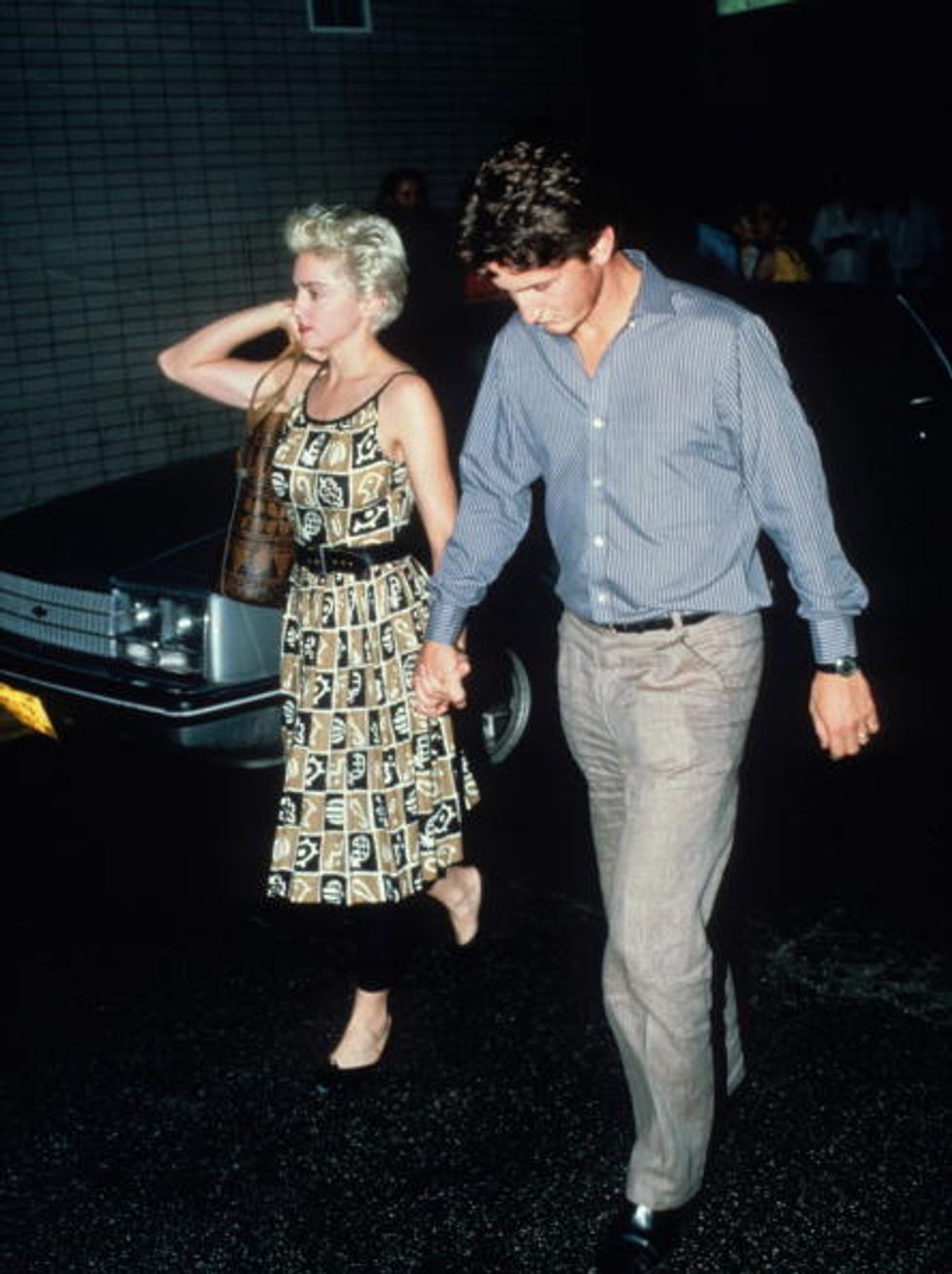 via: Getty
They got married in 1985; she dedicated her third album,
True Blue
, to him.
The couple weren't meant to be however, and got a divorce in 1989.
She's also had her fair share of controversy... like when The Vatican condemned one of her music videos.
In the video for "Like a Prayer," she made use of Catholic symbols like stigmata and burning crosses, and found religious groups up in arms.
She's never been afraid to push the envelope.
Her music videos have included sadomasochism, nudity, and other provocative imagery—MTV even deemed the video for "Justify My Love" too explicit to air.
Her controversies came to a head in 1994.
After the release of her coffee table book
Sex,
her album
Erotica
, and an erotic thriller called
Body of Evidence
, along with a strange appearance on the
Late Show with David Letterman
, some critics and fans said she had gone too far.
Despite this, her success had no bounds, and she was inducted into the Rock and Roll Hall of Fame in 2008.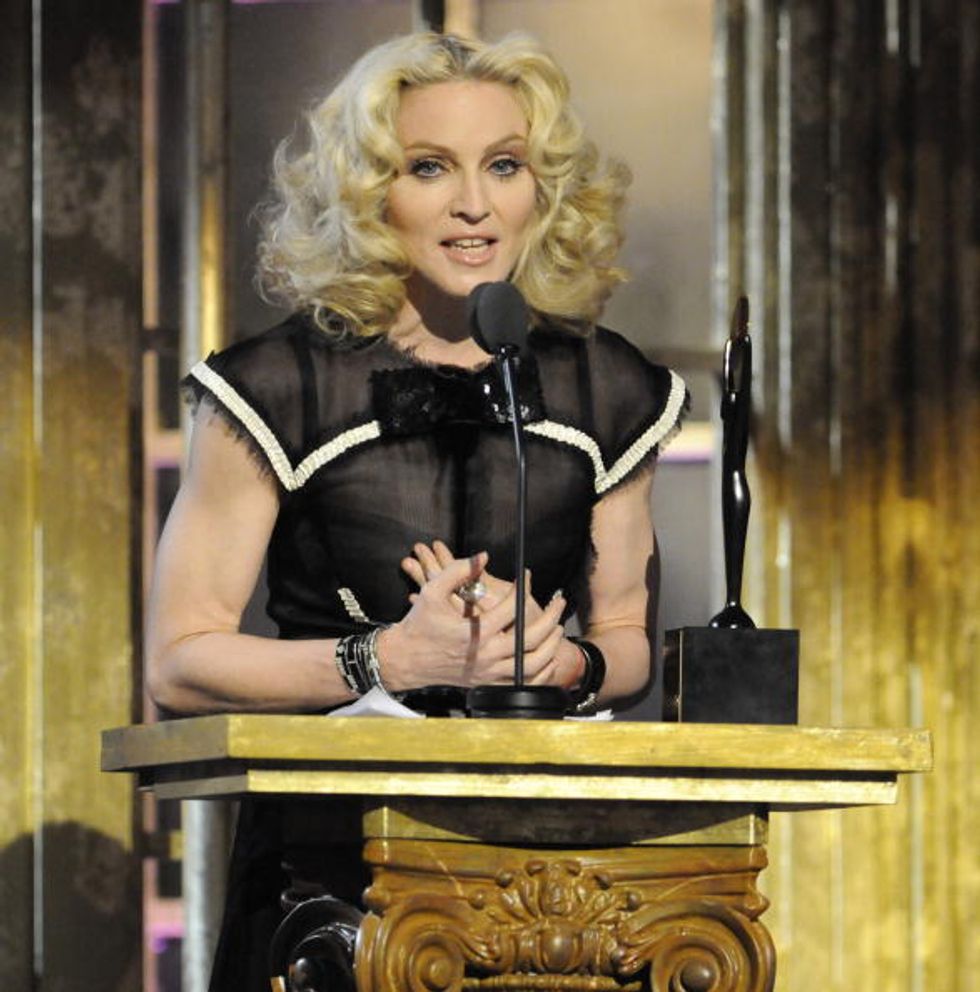 via: Getty
At the ceremony, she had fellow Hall of Fame inductees, The Stooges perform 2 of her songs.
Madonna was married to Guy Ritchie from 2000 to 2008.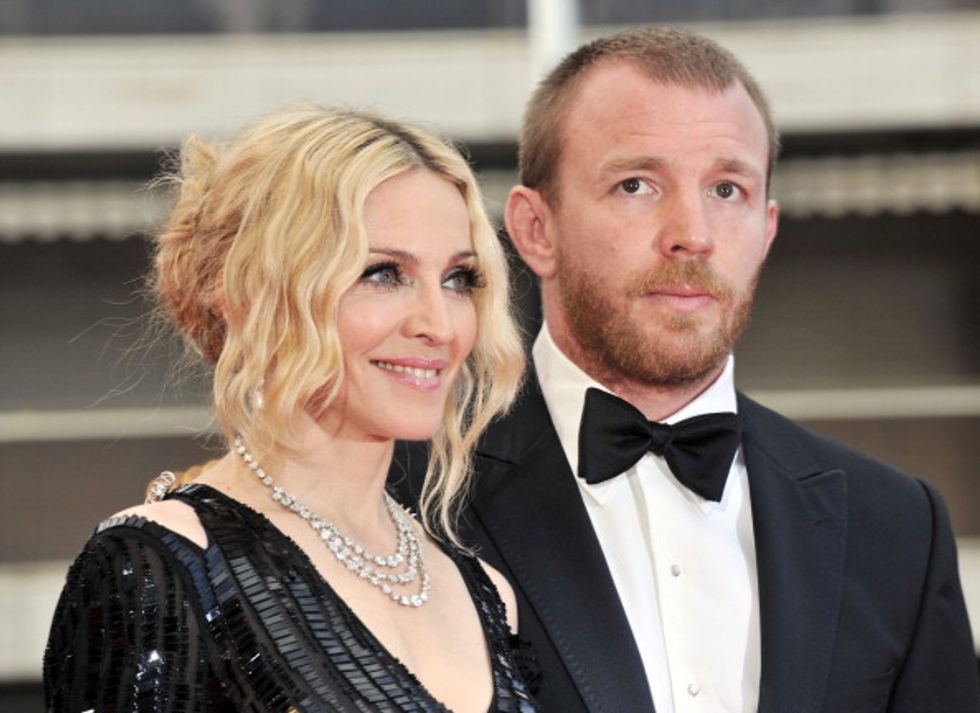 via: Getty
Madonna and Ritchie's divorce settlement granted him a cool £50 to 60 million ($64.1 to 76.92 million).
She was the best-selling single artist of the 2000s in the United States.
She was also the most-played artist of the decade in the UK and grossed over $801 million on her tours during that decade.
In 2012, Madonna released another hit album, MDNA.
The MDNA Tour was the highest-grossing tour of the year and showcased controversial subjects like violence, human rights, nudity, and politics.
Billboard named Madonna its Woman of the Year in 2016.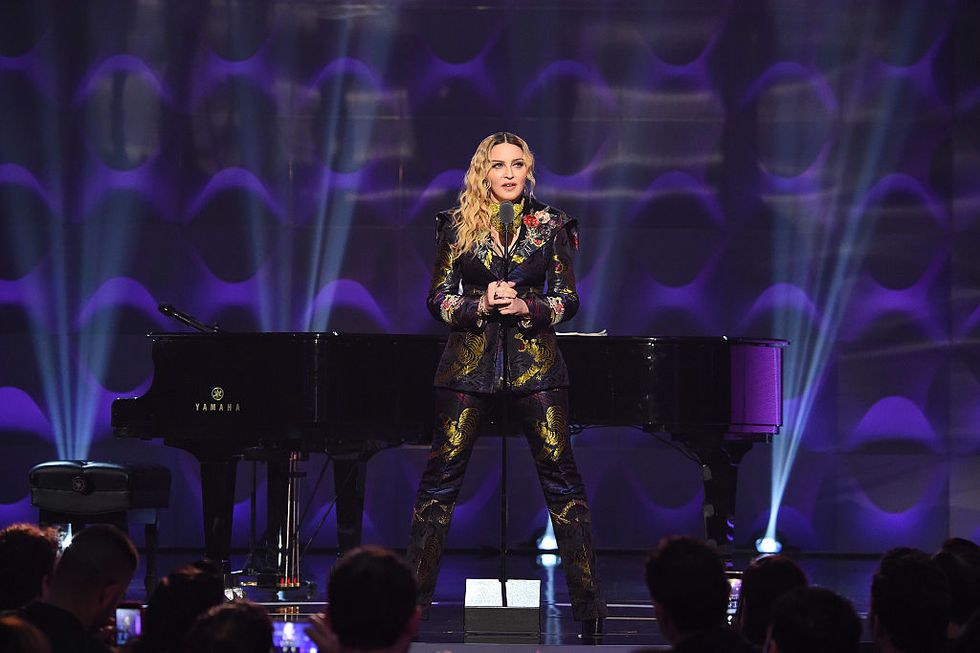 via: Getty
She gave an impactful speech about ageism and sexism at the ceremony. She was also a vocal supporter of Hillary Clinton during the 2016 election.
She's the wealthiest woman in the music business.
Her estimated net worth is between $590 million and $800 million.
Though, surprisingly, Madonna has always been self-conscious about her voice.
Music experts praise her airy voice, even though it's not as powerful as some of her diva counterparts. Critic Tony Sclafani notes that she uses "subtext, irony, aggression and all sorts of vocal idiosyncrasies" to her advantage.
The loss of her mother was a big influence on her work.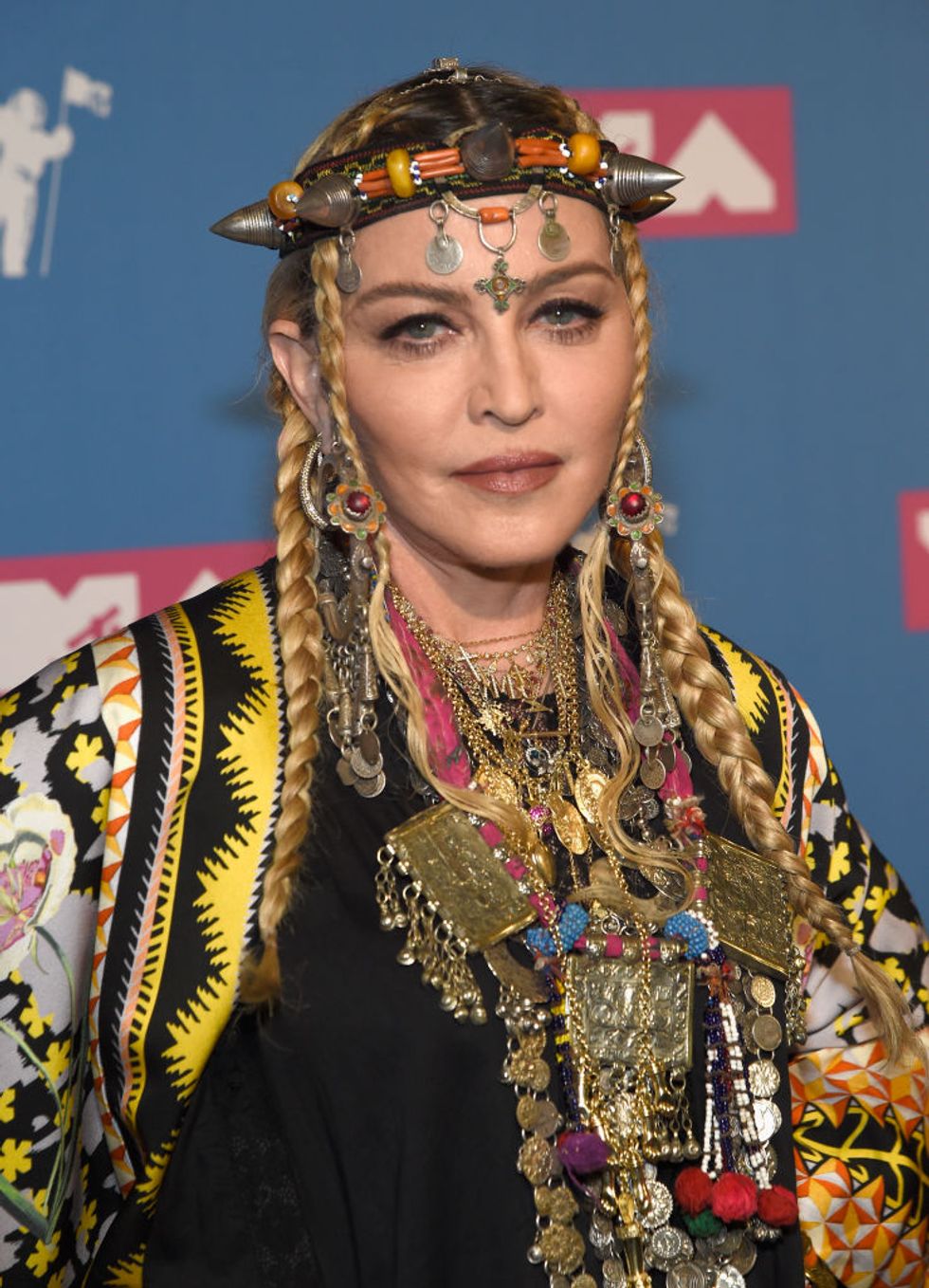 via: Getty
She
said
, "The anguish of losing my mom left me with a certain kind of loneliness and an incredible longing for something. If I hadn't had that emptiness, I wouldn't have been so driven."
She's been inspired by everyone from Sylvia Plath to Frida Kahlo.
Among her influences, she lists her Italian-Catholic upbringing, baroque music, and Marilyn Monroe, among others.
She founded a charity organization called Raising Malawi.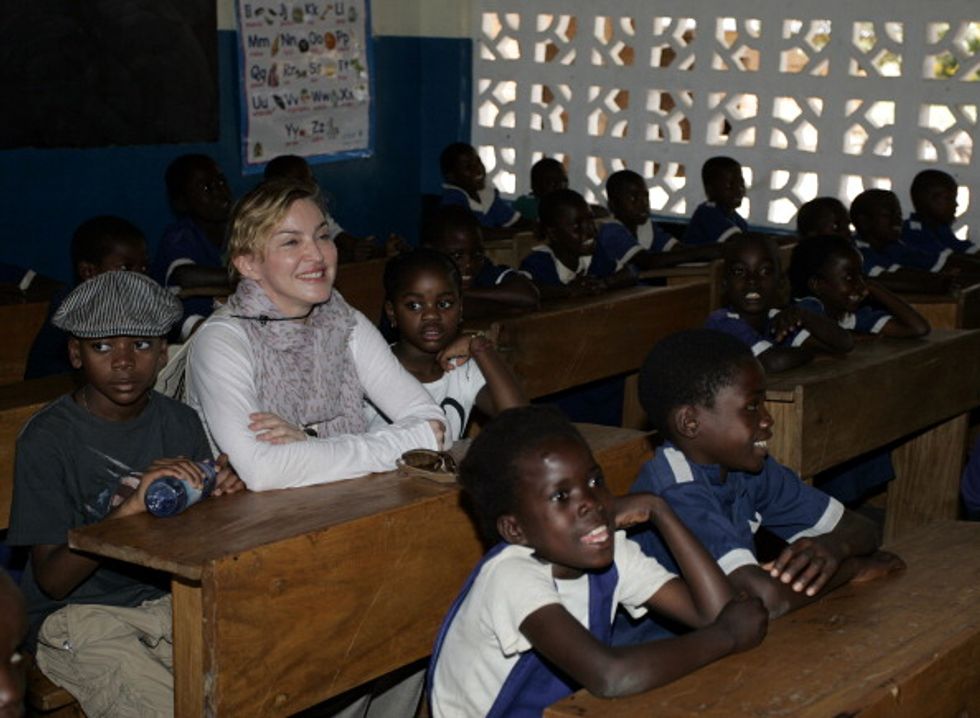 via: Getty
The charity has built 10
primary schools
educating more than 4,000 children.
And she even holds the record for the most costume changes in a single film.
Her wardrobe changed 85 times during the movie
Evita
.
Amid the pandemic, the Queen of Pop gave fans a health update.
The star revealed that she had the virus at the end of her tour in Paris over 7 weeks ago.
She continued: