For fans of fantasy, or just those who enjoy a gripping and twisty storyline, Game Of Thrones has been a long-term television favorite. Since it premiered in 2011, the fantasy drama has gained critical acclaim along with legions of loyal fans. There's something about the show that just struck a chord.
But fans have been left heartbroken after learning that the next season will be the last. Yes, Game Of Thrones is coming to an end - but, hopefully, we'll get a satisfactory conclusion to the multiple storylines that have kept us all so engrossed over the years. As the end approaches, fans are desperate to know the fates of their favorite characters. But it seems like they got a little more than they bargained for, thanks to a huge spoiler that's recently been revealed. In an interview with Jimmy Fallon, Maisie Williams (who plays Arya Stark in the show) let slip something that she definitely shouldn't have.
Scroll down for the full (and shocking) interview.
Game Of Thrones is one of the biggest television shows of the moment.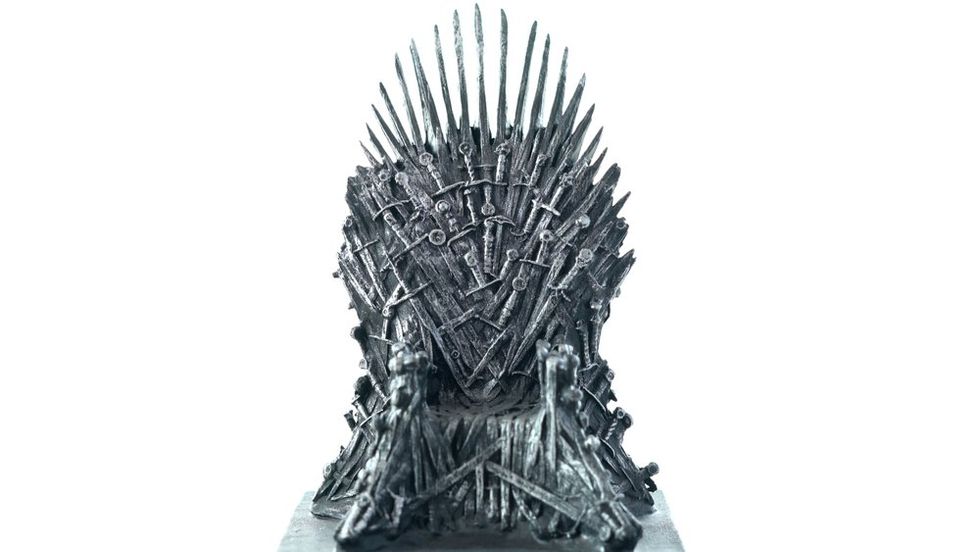 via: Shutterstock
It first aired in April 2011 and was adapted from a series of books by acclaimed fantasy writer, George R.R. Martin.
It tells the story of an epic battle for power.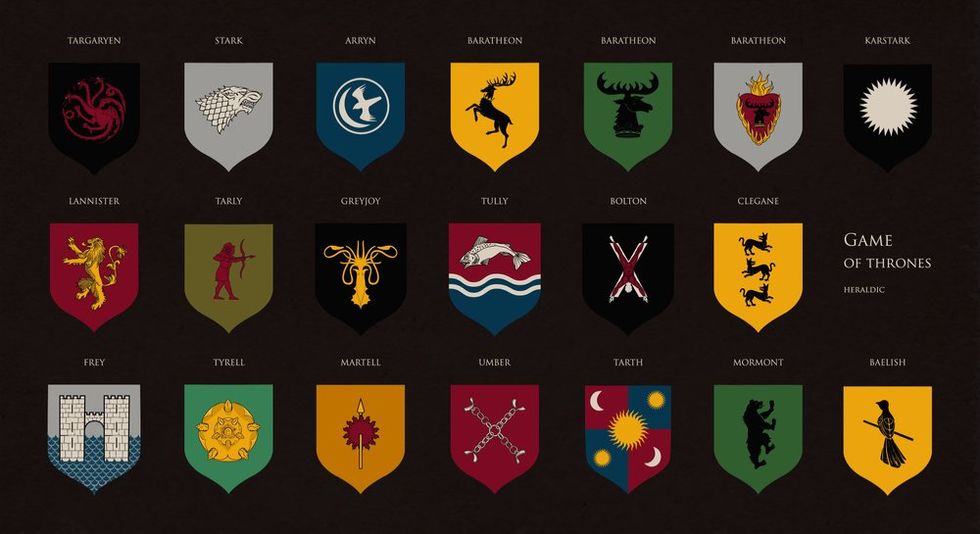 via: Shutterstock
The main characters are members of different families, all of whom claim that they have the right to rule the fictional land of Westeros.
Though the setting is fictional, there's something realistic about the story.
It's part medieval-battles, and part telenovela melodrama. But with dragons. So you can see why it's been so incredibly successful.
There are many other reasons for the show's success.
There are a ton of memorable, interesting and complex characters, whom the audience really connect with and feel for during their perilous journeys.
There's also badass scenes like this one.
It's undeniable, Game Of Thrones does battles better than any other show on TV. And luckily for fans, there are a lot of battles.
A particular fan-favorite is Arya Stark.
Arya is the youngest daughter of the Starks, the northernmost of the Game of Thrones families. From early seasons, it was clear that Arya was going to be one to watch.
She's definitely been through a lot (spoiler alert!).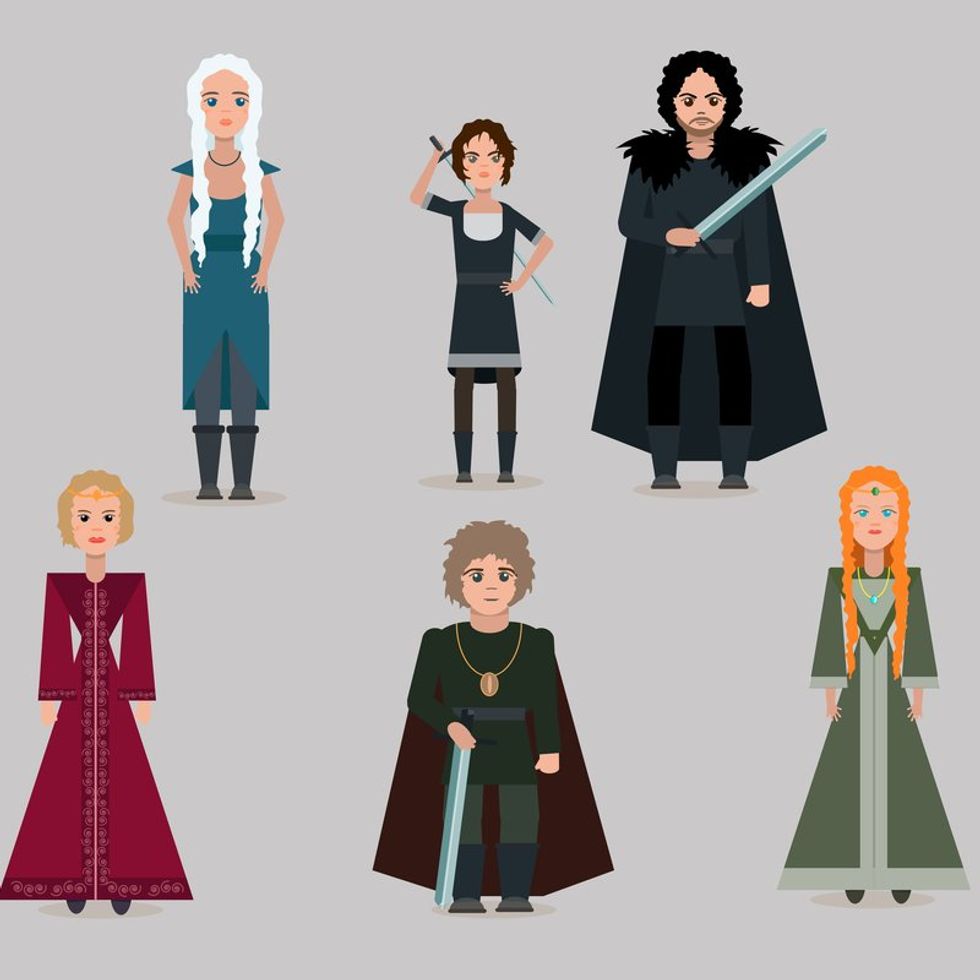 via: Shutterstock
At the end of the very first season, Arya was forced to watch her father be executed, then had to go into hiding in order to stay alive.
For the past nine years, Arya has been played to perfection by Maisie Williams.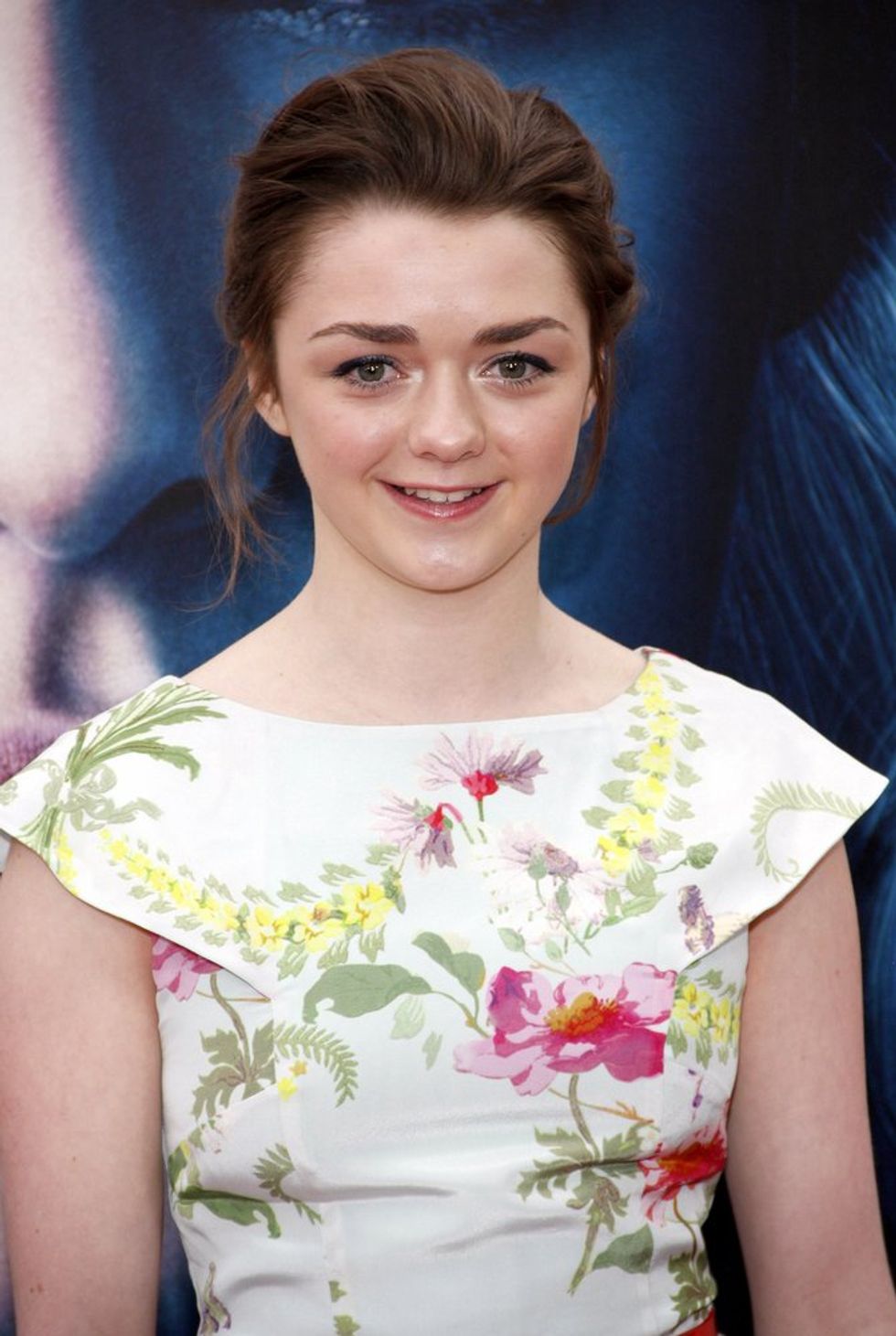 via: Shutterstock
Maisie first played Arya when she was just thirteen years old - that's quite a journey that both actress and character have been on!
Williams has certainly changed a bit over the years!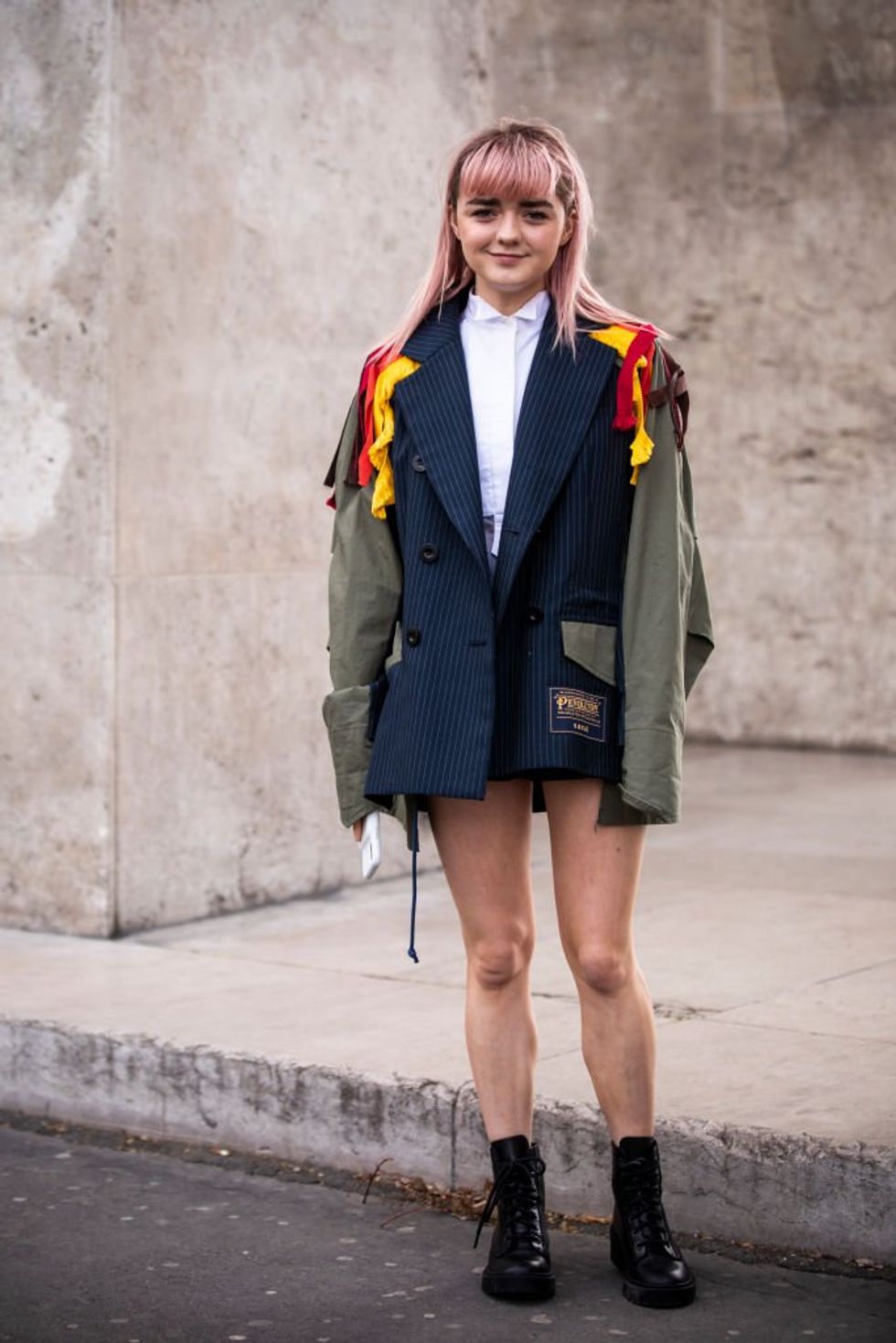 via: Getty Images
Free of having to keep her appearance similar to Arya's since the show wrapped, she's gone for an edgier pink hairdo. She's is also known for her fun dress sense.
But to many, she'll always be Arya.
And unlike many fan-favorites, Arya has managed to stick around until the final season - although who knows if she'll be able to stick around...
Fans have followed Arya since she was basically a child.
At the show's beginning, Arya had a pretty normal life. Well, normal for the Game Of Thrones universe, anyway. She lived with her parents, brothers and sisters in Winterfell, and generally stayed out of the politics of Westeros.
But Arya always had a little more edge than her peers.
She was always keen on sword fighting - a skill that served her well during her tumultuous adolescence.
Because for most of the show, Arya has been on the run.
She's found herself in an abundance of frightening situations - but has always managed to survive. If there's one thing we can say about Arya Stark, it's that she never gives up.
The show's eighth season premieres on April 14th.
The trailer for the final season dropped earlier this month - and it promises to be nothing short of epic.
The series promises an upcoming battle scene which is essentially a full episode.
In it, the surviving characters are forced to unite to defeat the evil White Walkers, headed by the terrifying Night King, at the Battle of Winterfell.
Fans are also hoping for resolution on another issue.
Who is going to sit on the Iron Throne as the ruler of Westeros? There are still a fair few viable contenders in the running - although (thankfully), not Joffrey.
This week, Williams was interviewed to promote the final season of the show.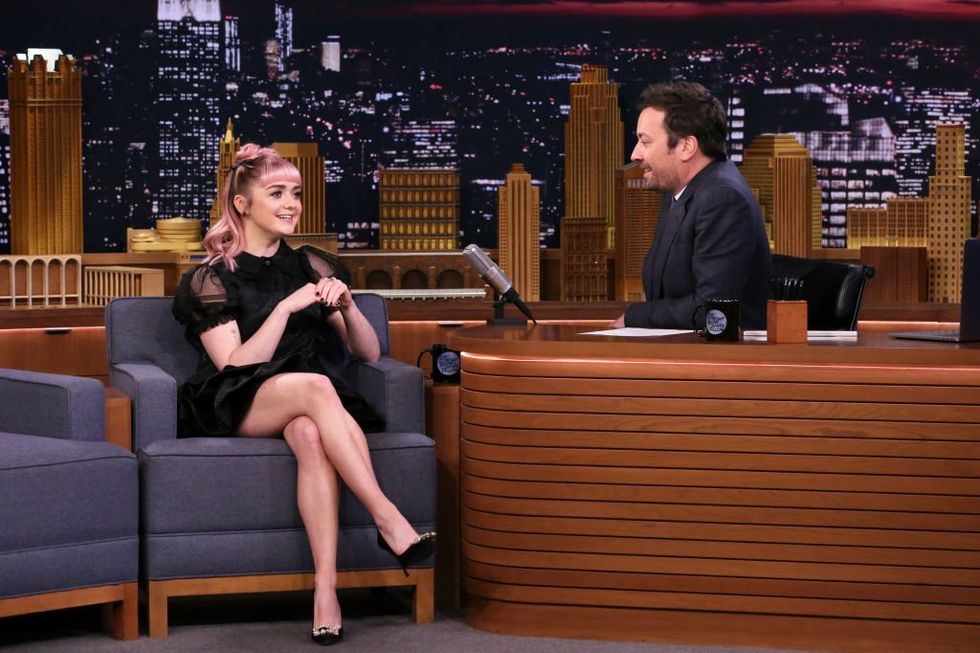 via: Getty Images
She appeared on the iconic talk show, 
The Tonight Show, 
alongside legendary celebrity interviewer Jimmy Fallon.
Although it seems that the interview didn't quite go as planned.
#GameofThronesSeason8 SPOILED by Arya Stark Maisie Williams? https://t.co/r3SXAiSW62 https://t.co/bVOVHUofGa

— Daily Express (@Daily Express)1554202200.0
Because during her interview, Williams appeared to let slip an absolutely humongous 
Game Of Thrones 
spoiler, which had the whole audience shook.
Many that watched couldn't believe what they were seeing.
The interview was certainly mandatory viewing for any Game Of Thrones fan, but not many liked what they heard!
In fact, Williams' mistake could have ruined the series for some.
Many were super shocked - and even massively upset - by what they heard. We've got the full interview coming up, so you can judge for yourself!
It started as a fairly normal celebrity interview...
Fallon quizzed Williams about her Game Of Thrones journey, asking for her to compile a list of her top five Arya moments.
But then Fallon asked Williams about her experiences filming the eighth, and final, season.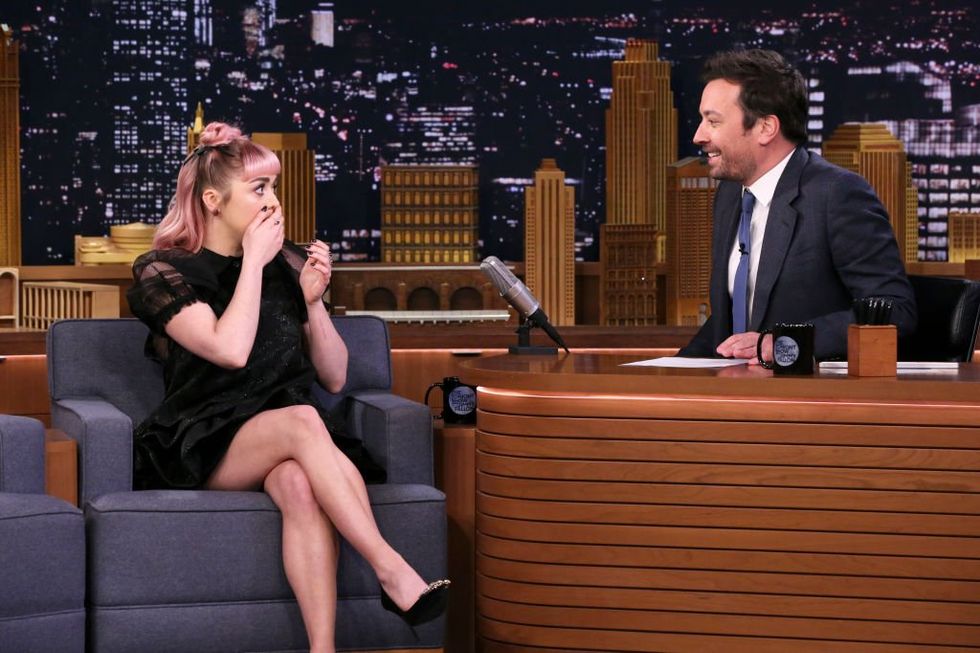 via: Getty Images
And it was in answering this question that Williams slipped up and gave away something absolutely huge about Arya's final season.
Here's the full interview.
When asked about the final season's filming schedule, Williams seemingly accidentally let slip that Arya Stark 
dies. 
People were not happy.
One commenter wrote under the video, "ok, so I'm having a baby in 16 days and I literally almost just gave birth on my couch."
But some eagle-eyed fans noticed the date...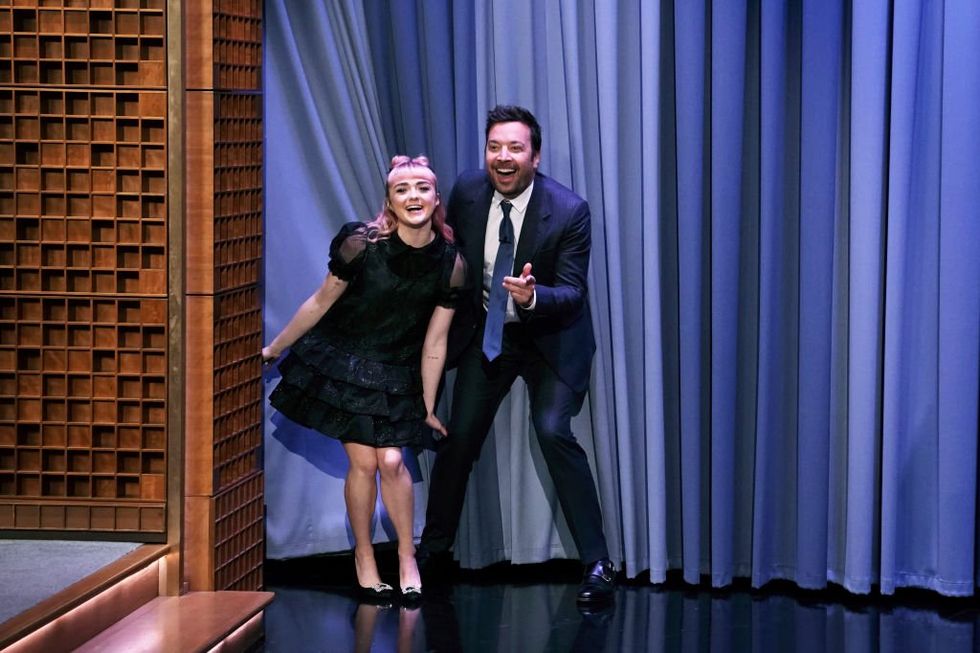 via: Getty Images
That's right! The interview came out on April 1st. Otherwise known as April Fool's Day!
Duh!
Fallon and Williams pulled off a truly impressive prank.
As one commenter put it, "Like we all know she's a brilliant actress but her panicked hand tremble was super impressive. 
??"
It was Williams' amazing acting that helped the pair pull it off.
Maisie Williams saying Arya died on the Jimmy fallon show in s8ep2 had ME SHOOOOOOOK she deserves an Oscar for that… https://t.co/Hg1HJWBASb

— anxsaa (@anxsaa)1554196240.0
Many were
incredibly
impressed by the young talent, saying she deserved to win some acting awards for this moment alone - never mind her fantastic 
Game Of Thrones 
performances!
On second watch, it is pretty funny.
Once you get over the initial shock, seeing the audience's genuine reaction of absolute horror does give us a chuckle.
It's clear that Williams is one to watch.
I believed @Maisie_Williams when she said Arya was gonna die in EP2. It was her shaky hands and her entire acting that made me believe.

— ansylle mae (@ansylle mae)1554203069.0
If her performance as Arya hadn't convinced you that she's supremely talented, then this brilliant bit of acting certainly will.
We're just glad it turned out to be a prank!
We're thrilled that Arya will be sticking around for the final season - or, at least, as far as we know...