You want to eat healthy, but you don't have a lot of time to prepare meals for those busy days when you have eight million things going on at once. The solution? Make-ahead meals that require minimal effort but yield maximum results.
By far one of the easiest ways to have breakfast ready is to simply soak oatmeal with your milk of choice in the fridge overnight, and then top them with things like fruit, nuts, and nut butters the next morning. The possibilities are endless.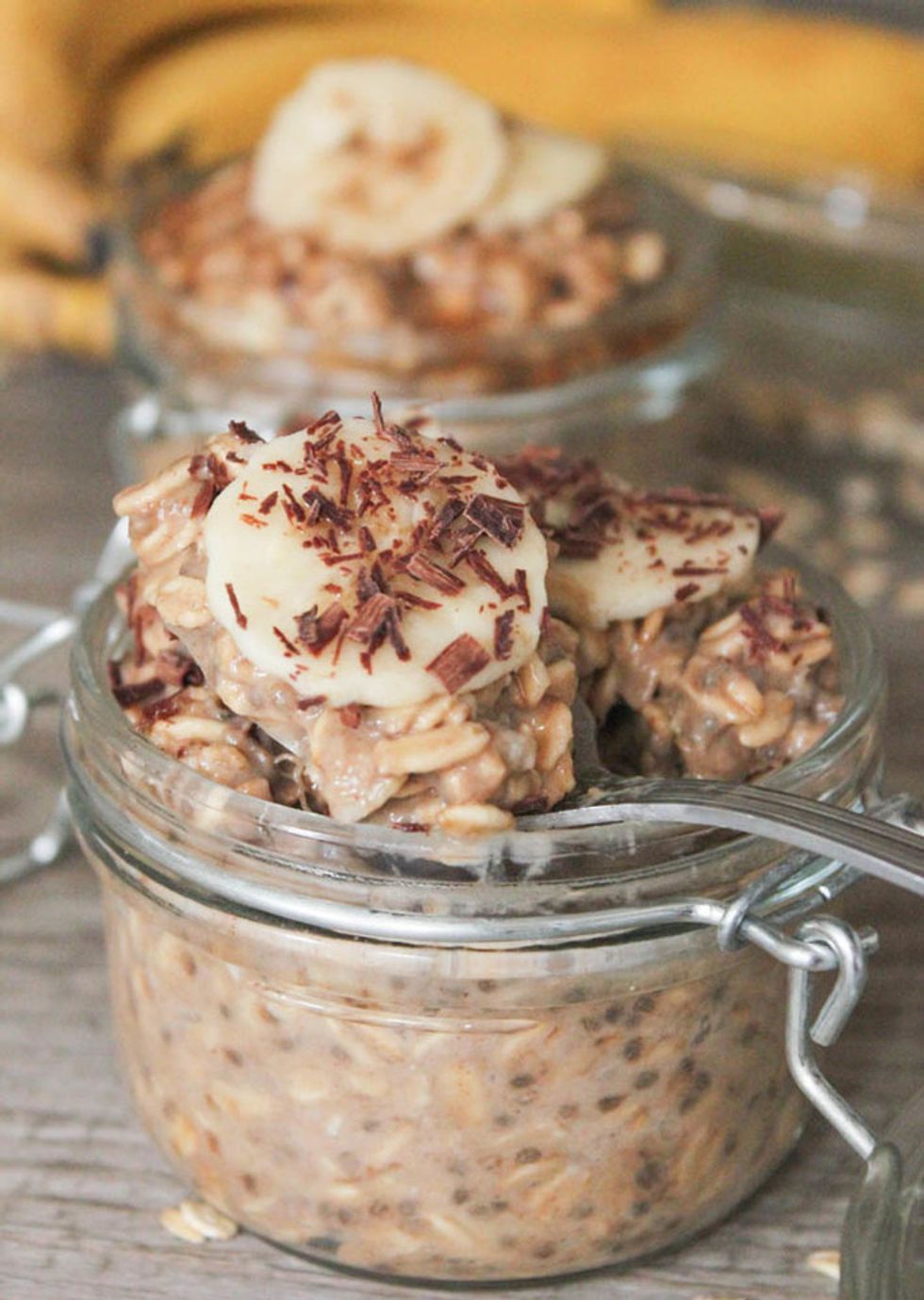 Via: Domesticate-Me
Hearty, vegetarian freezer breakfast burritos with sweet potato hash, black beans, and scrambled eggs can be frozen for busy mornings or even a quick snack.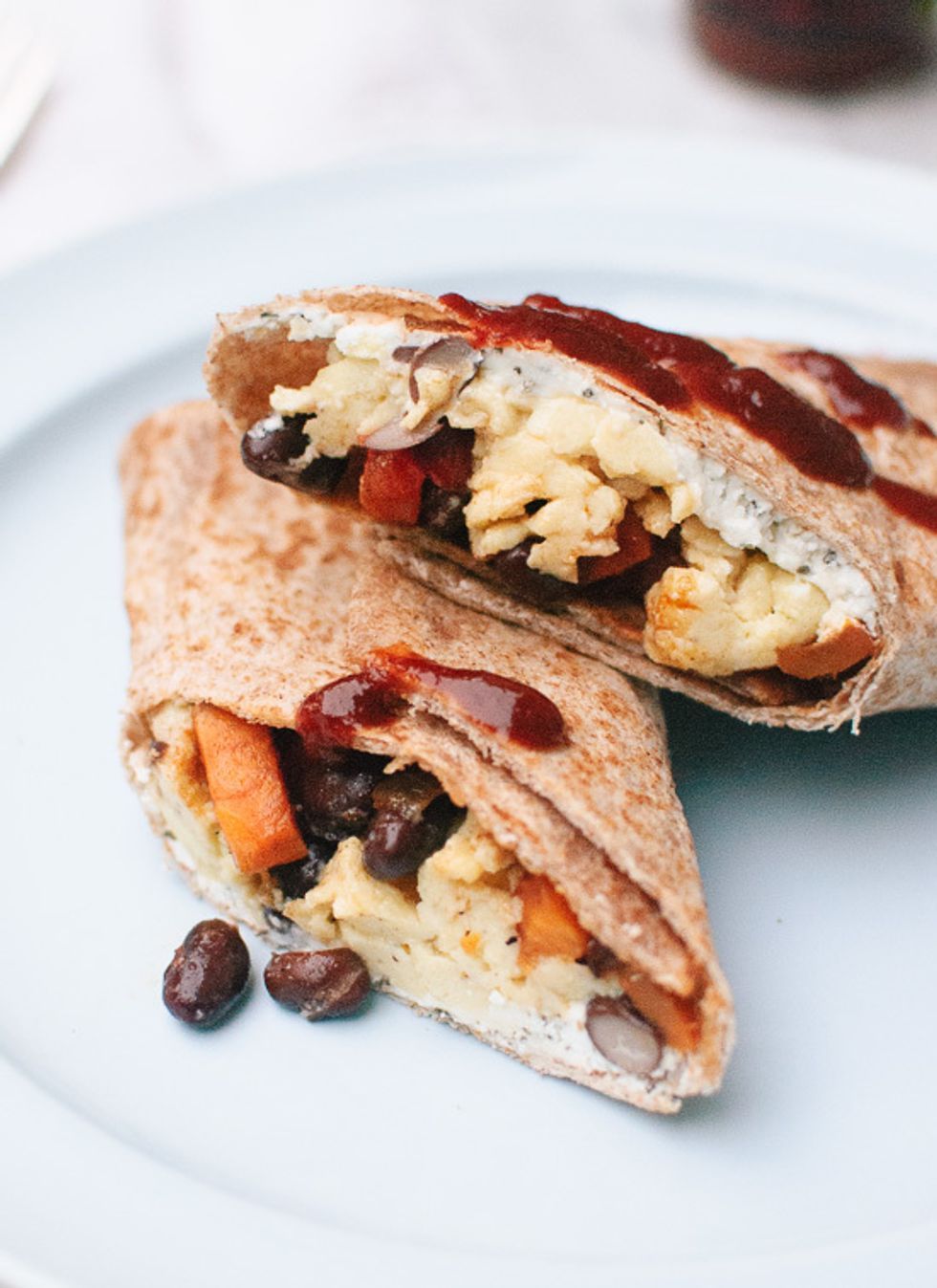 Via: Cookie and Kate
Yes, these have eggs and cheese, but they're in minimal amounts and they're the perfect size to pair with fresh fruit to fill you up and fill out the meal. Just pop a few in a Tupperware container and head off to school or work.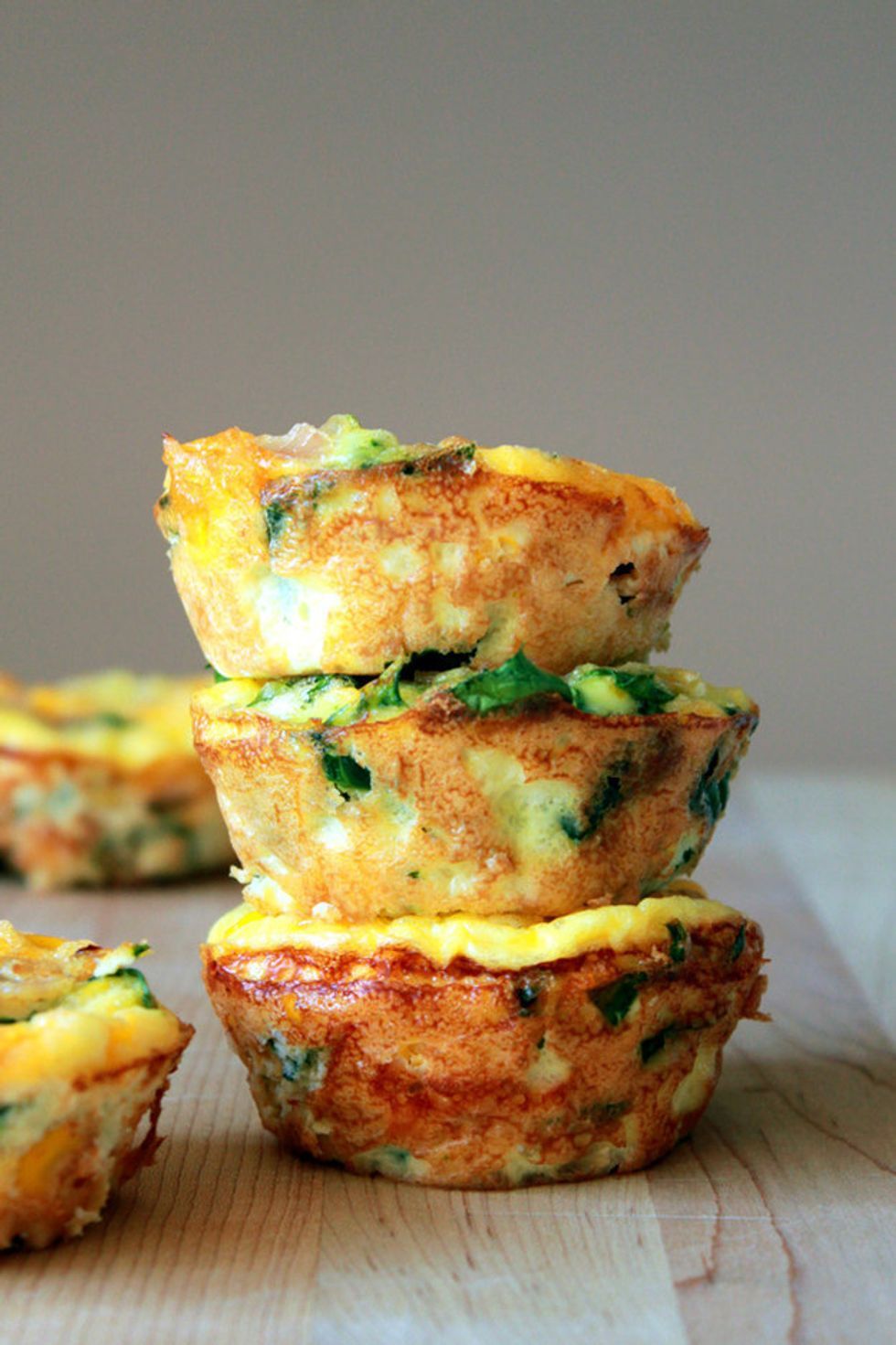 Via: Oh Sweet Day
Much like overnight oats, these only require a few ingredients you can throw in a bowl the night before to have ready in the morning. Mashed banana adds volume, but the mixture of non-dairy milk and chia seeds can be customized with any fruit, nut, or toppings.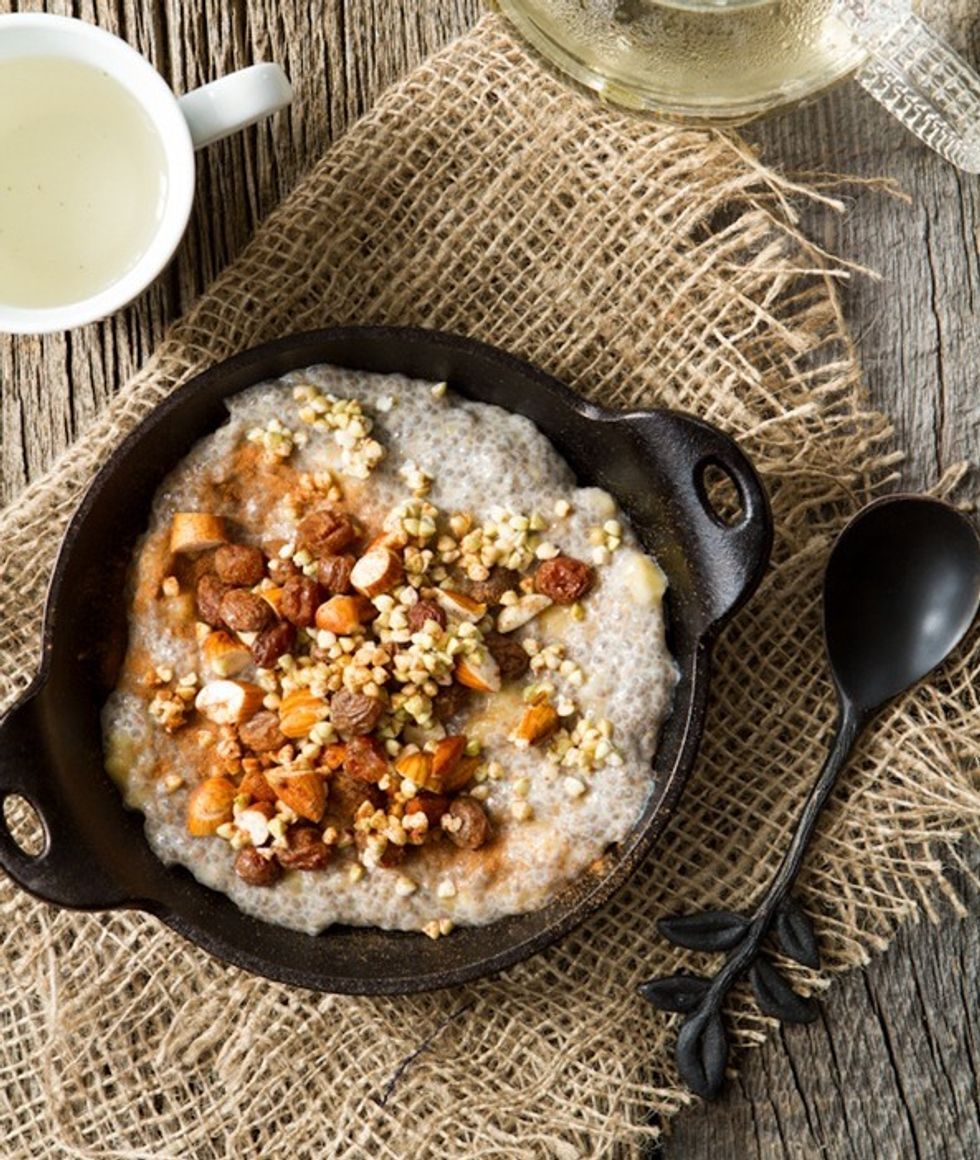 Via: Oh She Glows
This recipe includes date bread, but any quick bread would work. Make the bread ahead of time and skewer it with fresh fruit the next morning.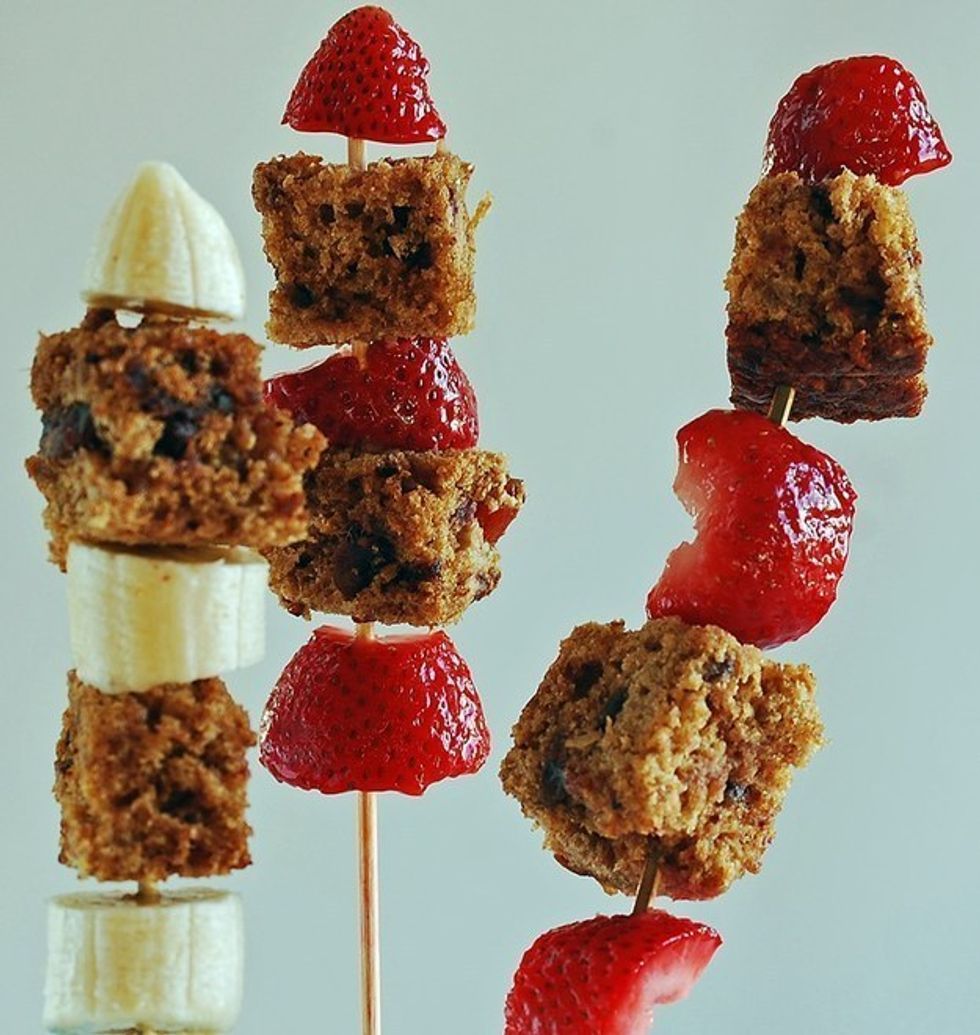 Via: Super Healthy Kids
Make a big batch of these fluffy, whole grain pancakes to throw in the freezer. When you want them, toss them in the microwave and top them with peanut butter or almond butter and a drizzle of maple syrup.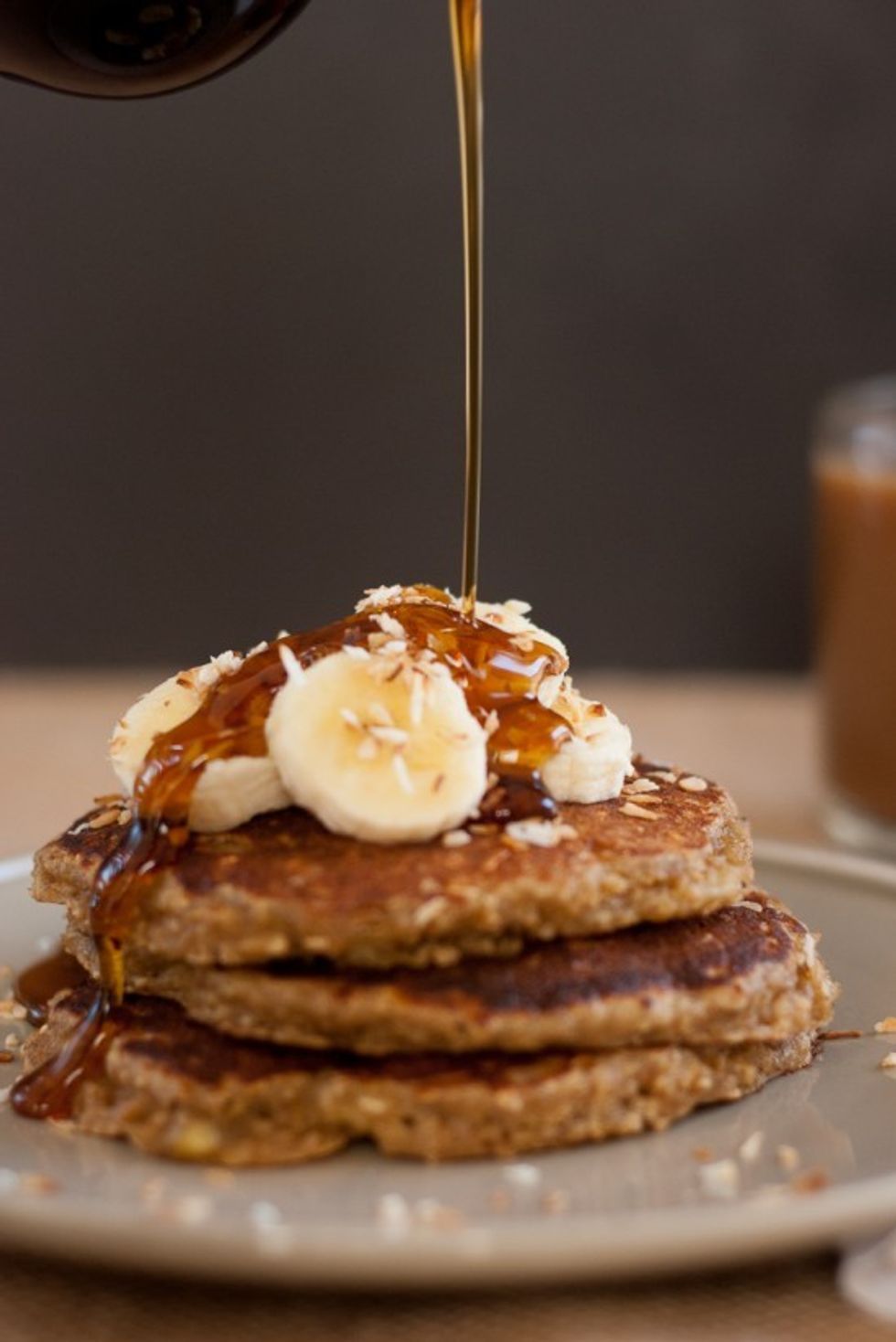 Via: Cookie and Kate
It will literally take you 15 minutes to scramble eggs and layer them with cheese (low-fat if you prefer), veggies, or low-sodium meat on a whole wheat English muffin. Wrap them up, freeze them, and pull them out as needed.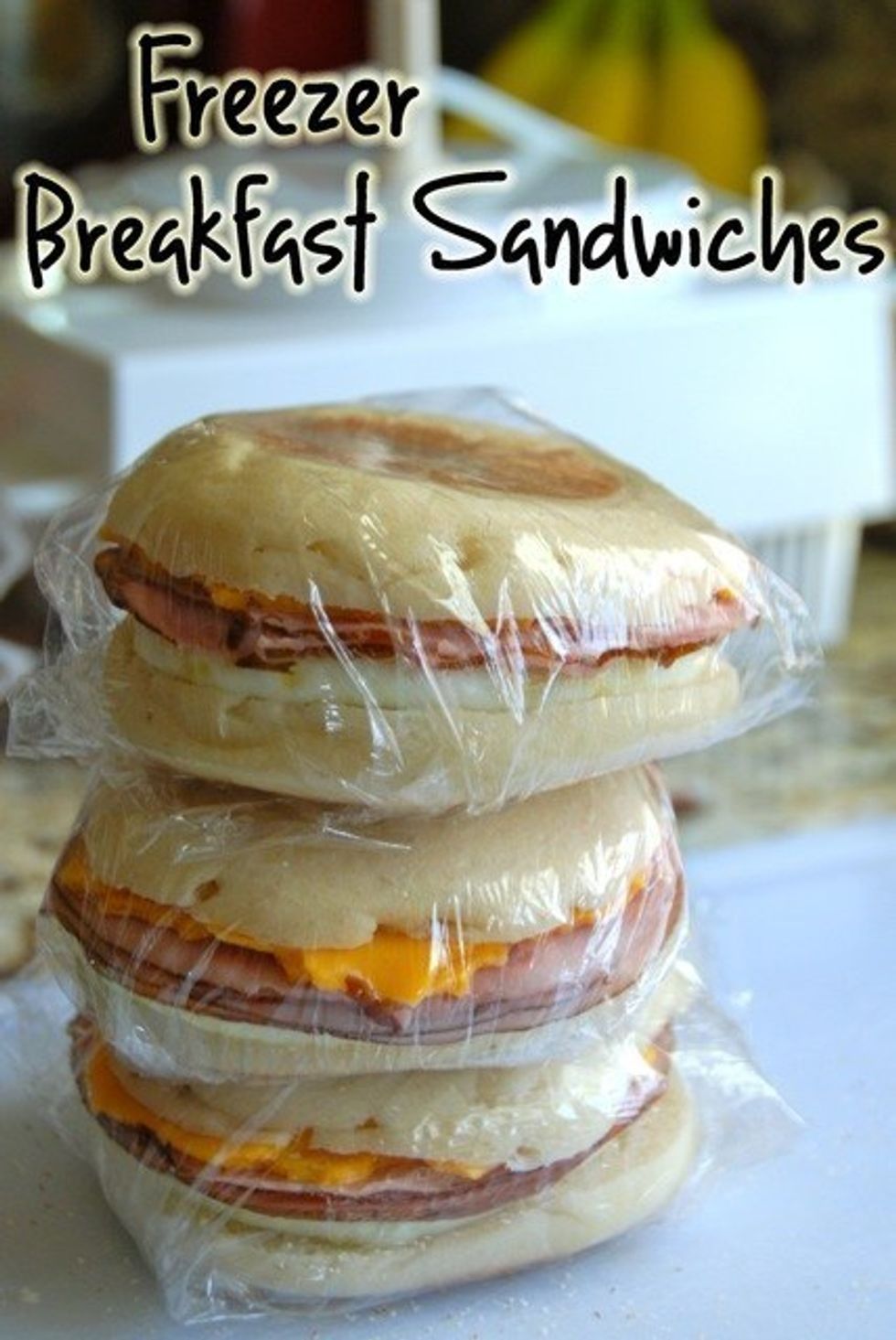 Via: Jess Fuel
You can prepare this the night before and bake in the morning or bake it at night and cut it up to eat throughout the week. It can also be adapted with various fruits, toppings, and things tailored towards dairy or gluten-free diets.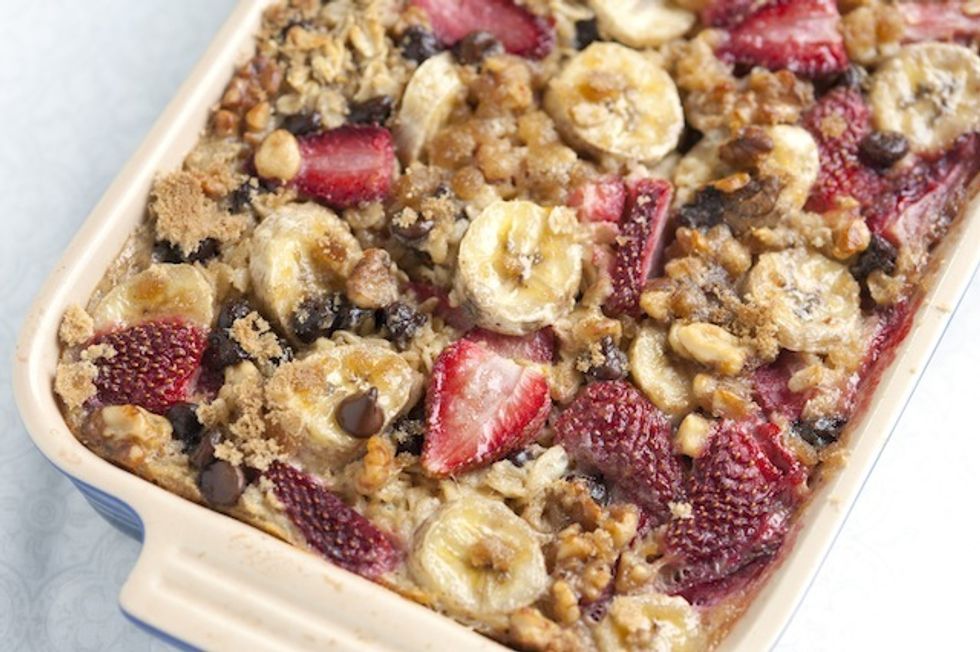 Via: Inspired Taste
Grab a few cookies for breakfast without guilt knowing they're like having a bowl of oatmeal with whole grains, pumpkin seeds, and cranberries.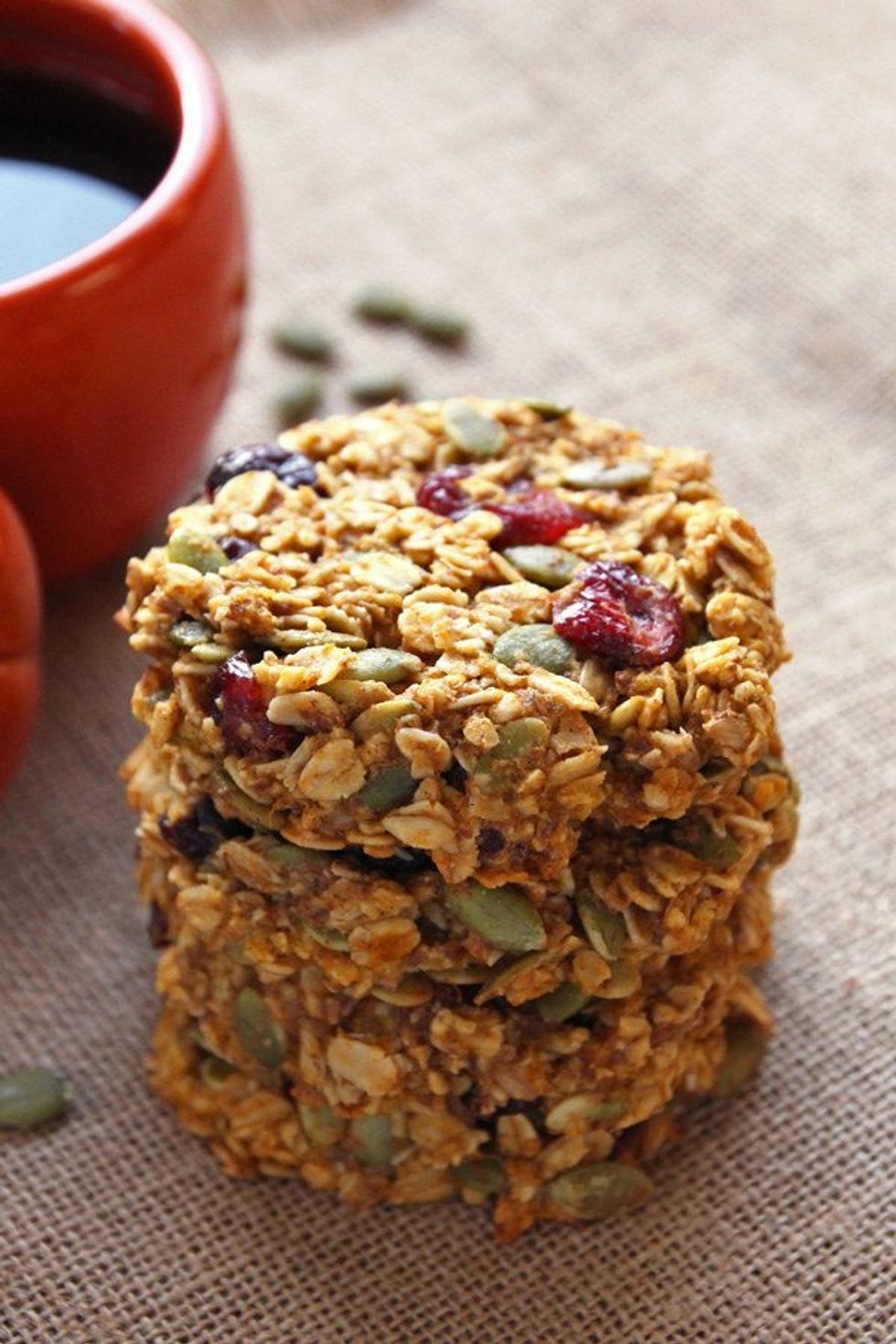 Via: Leelalicoius
Forget grabbing sugar-laden granola bars in the morning when you can have these bars packed with protein, carbs, seeds, and fiber to keep you full for hours.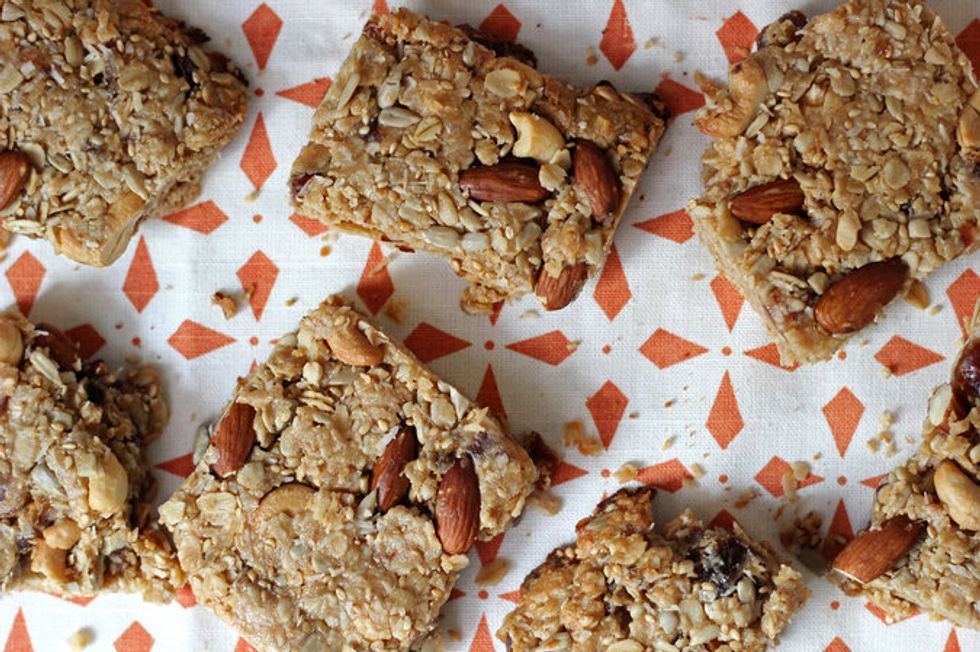 Via: PopSugar
It couldn't be easier than mashing chickpeas, avocado, and seasonings and throwing it over salad or in bread to create a quick, healthy meal.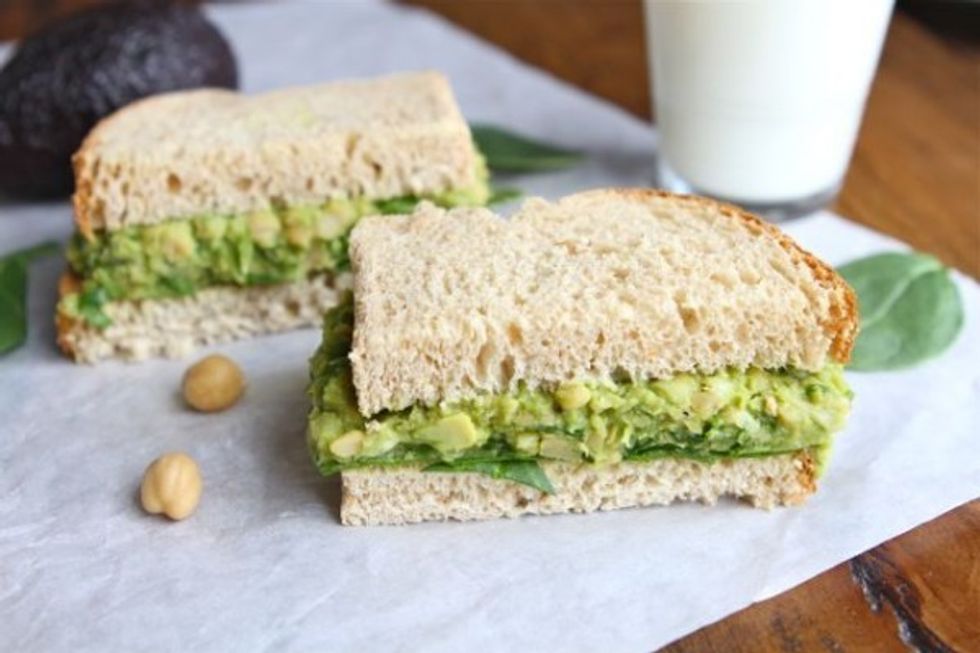 Salad doesn't have to be boring with just lettuce and a few red tomatoes. With just 11 ingredients and a few containers, you can have salads prepped and ready to go all week.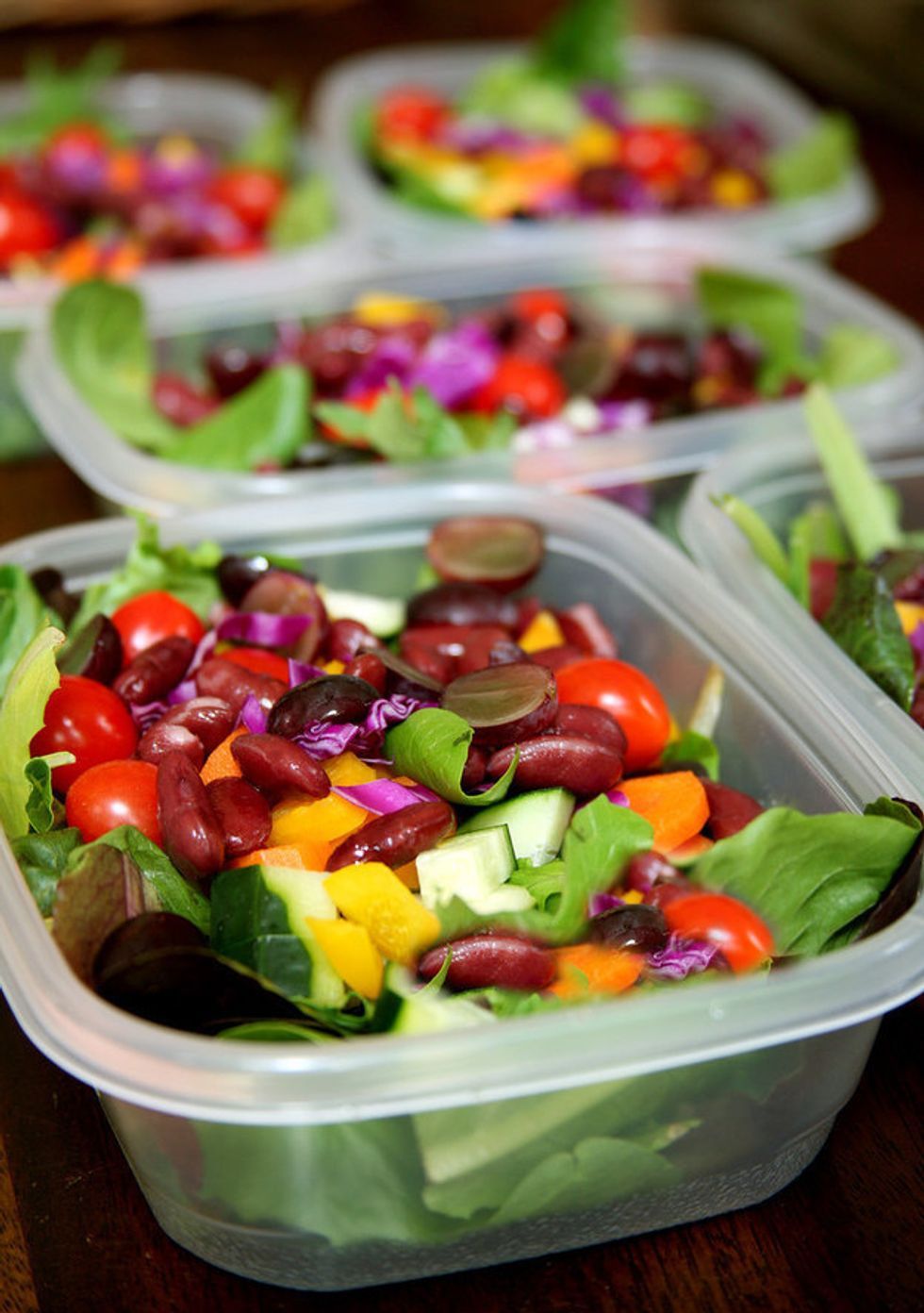 Via: PopSugar
Starbucks' protein bistro box is a healthy to-go option, but it's even easier (and cheaper) to create at home. Boil eggs, toast an English muffin, add crackers, fruit, and veggies and you have a balanced meal you can grab straight out of the fridge (and save the money for a latte).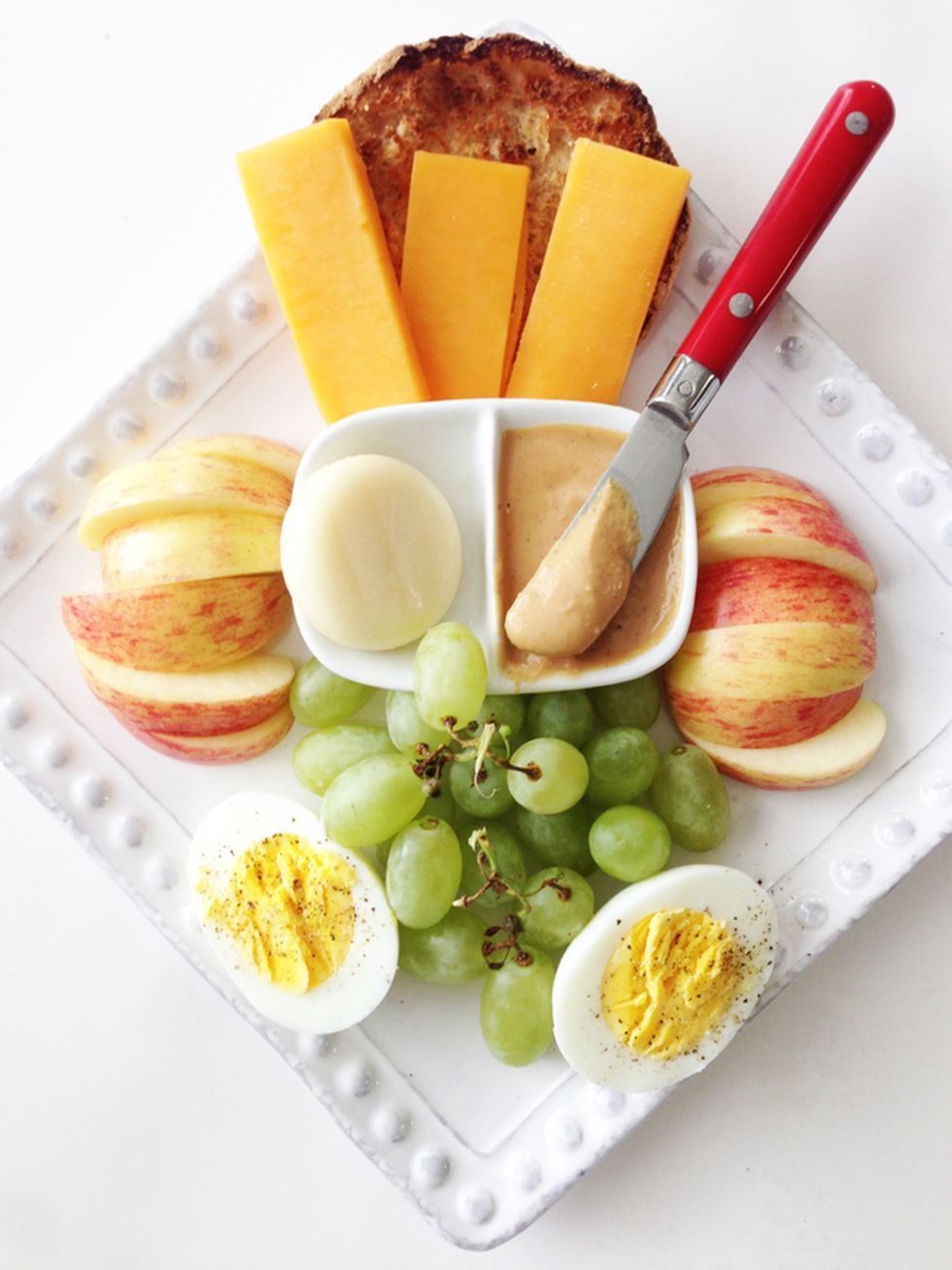 Via: The Skinny Fork
Classic chicken gets a healthy kick with Greek yogurt, apples, and almonds making it perfect to throw in a sandwich, on a salad, or eaten with crackers or chips. Buy a cooked chicken from the store and you're all set.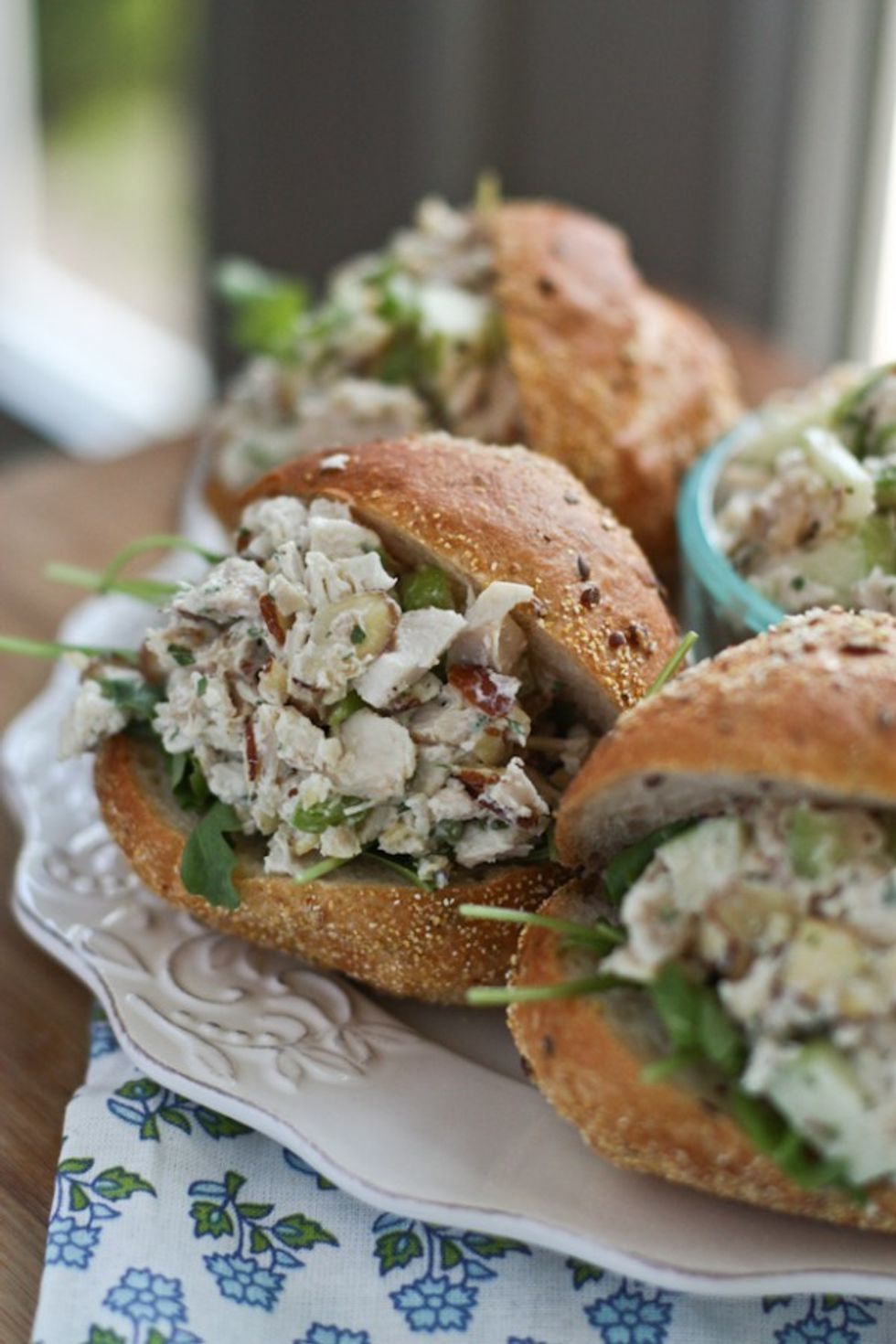 Via: Aggie's Kitchen
Chewy farro (that can be made in one big batch) is tossed together with classic Greek flavors like dill, kalamata olives, and feta cheese for a deliciously healthy whole grain salad that can be eaten for days.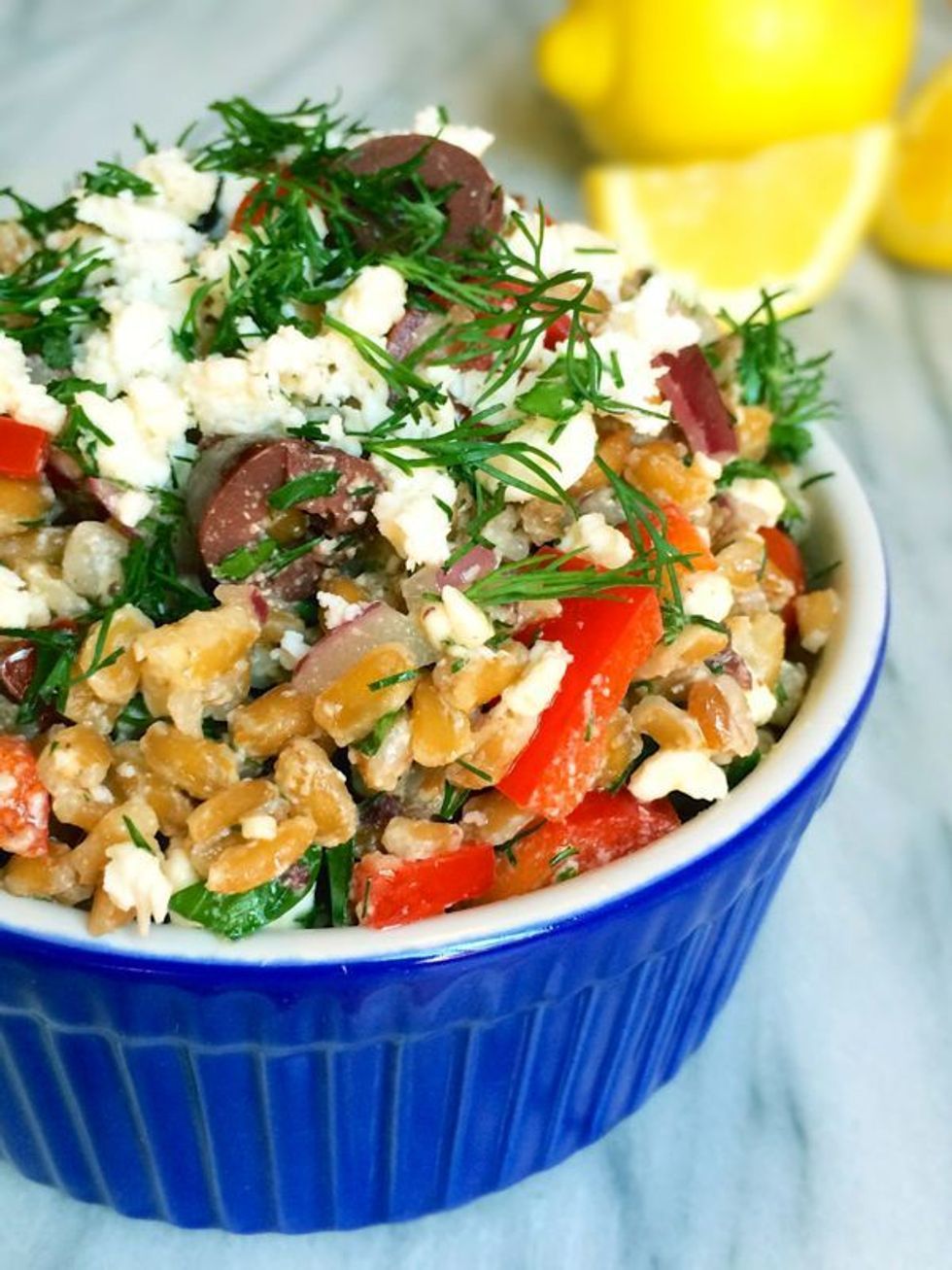 Via: The Lemon Bowl
Throw the healthy ingredients into the slow cooker and hours later you have a healthier alternative to ordering Chinese takeout…again.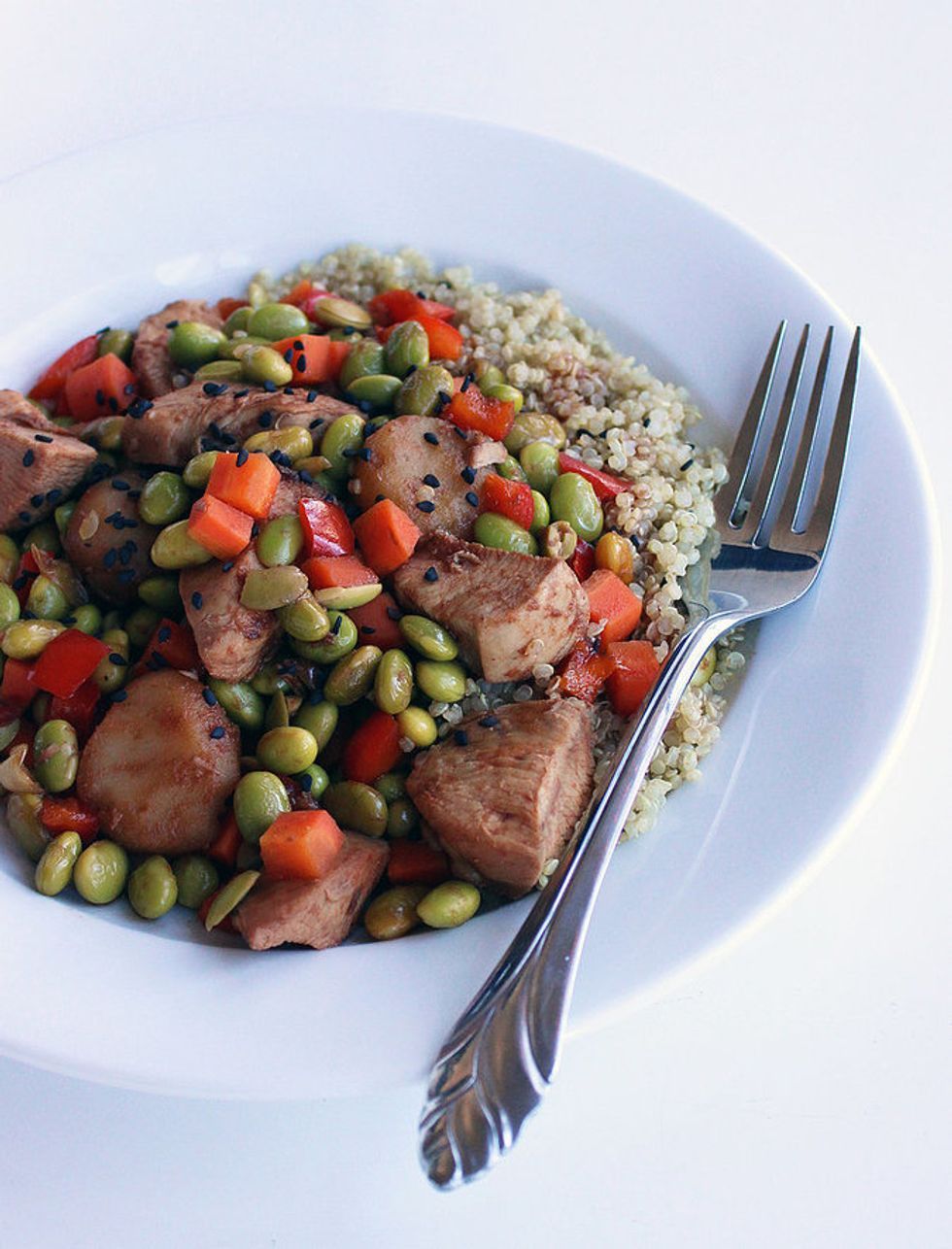 Via: PopSugar
Carrots taste nothing like pasta, but if you're looking for a quick alternative to grab either hot or cold that combines nutty flavor with citrus, this is it.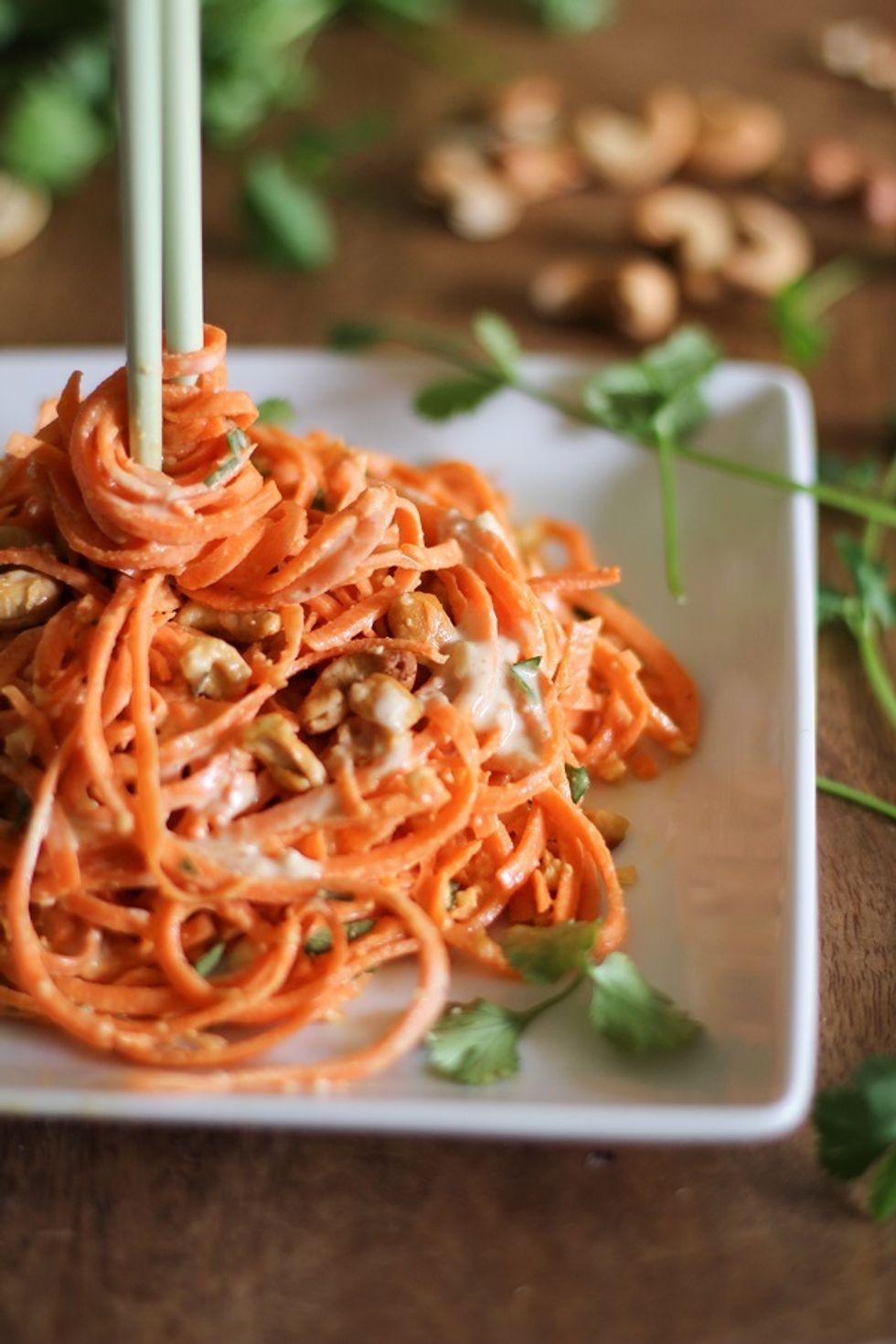 Via: The Roasted Root
You might not think of these as "healthy" or "make ahead," but think again. Make these mozzarella-topped meatballs Sunday night, then dish them out over pasta in containers for the week or throw them in a salad to make them low-carb.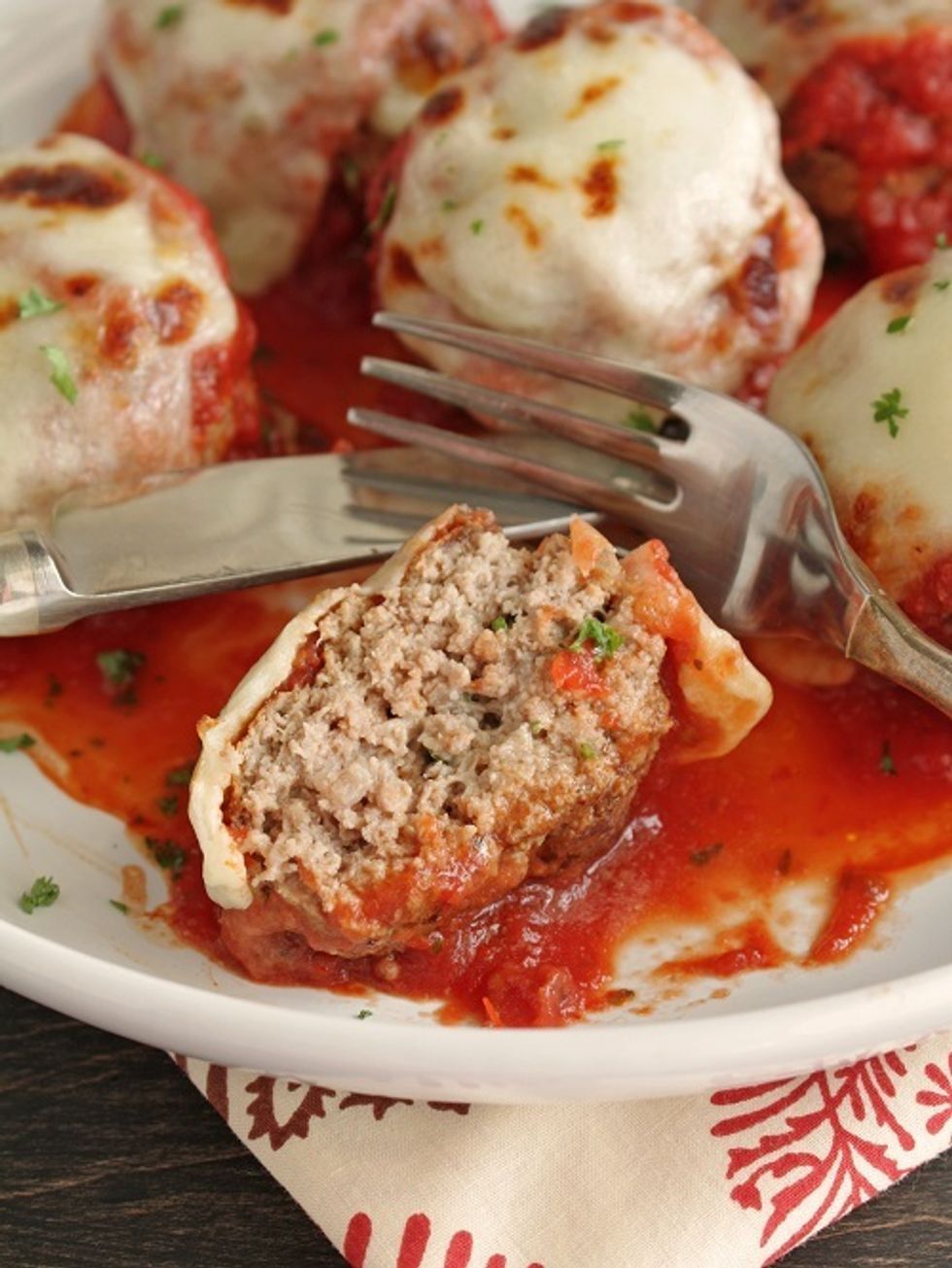 Via: I Breath I'm Hungry
Served with rice, this "throw in the slow cooker and move on with your life" dish combines warm, satisfying flavors that can be reheated and eaten any time of the week.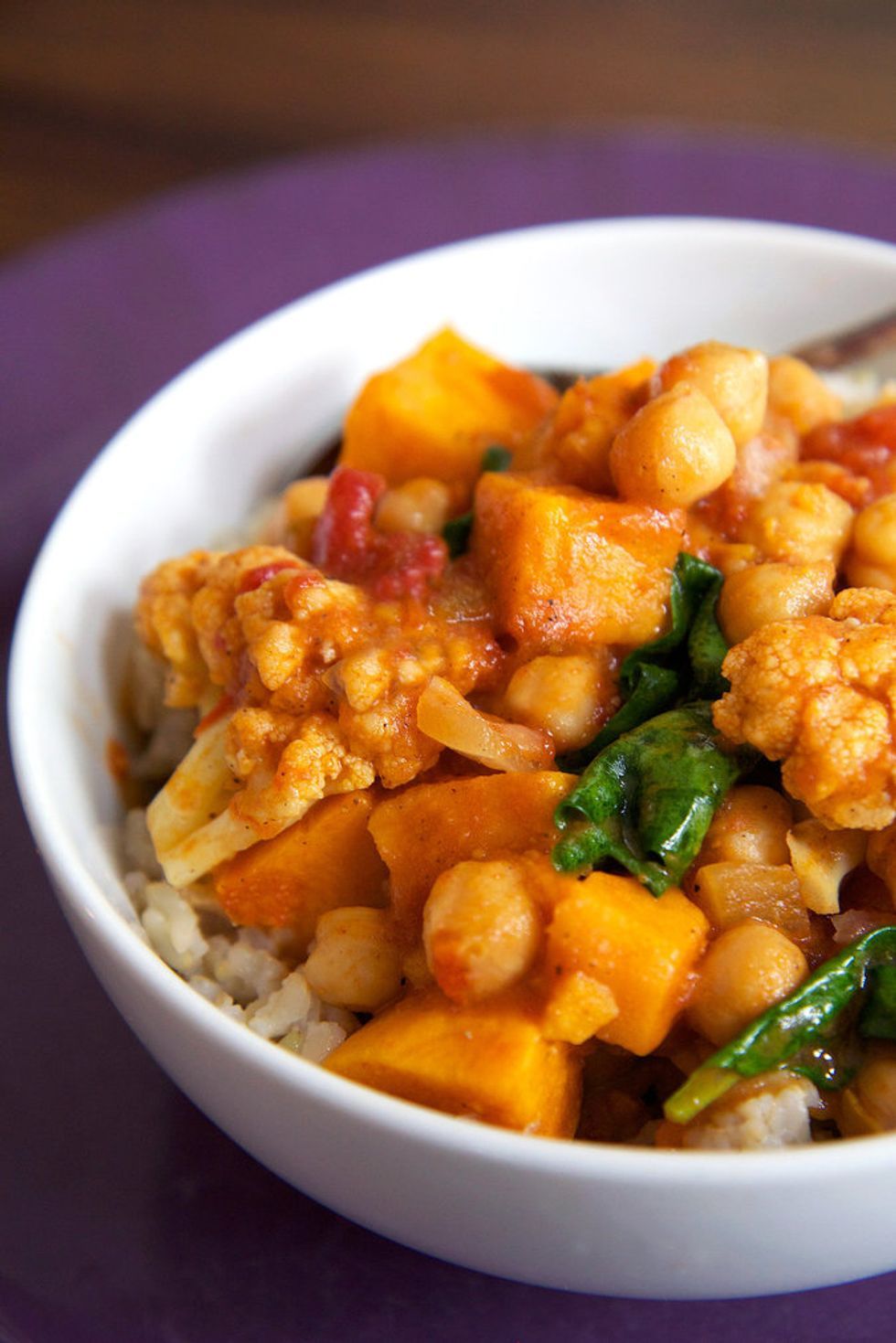 Via: PopSugar
These crunchy and savory patties are loaded with fiber-rich, flavorful quinoa, and sweet potatoes that can easily be reheated. Eat them alone, on top of a salad or topped with chicken or avocado.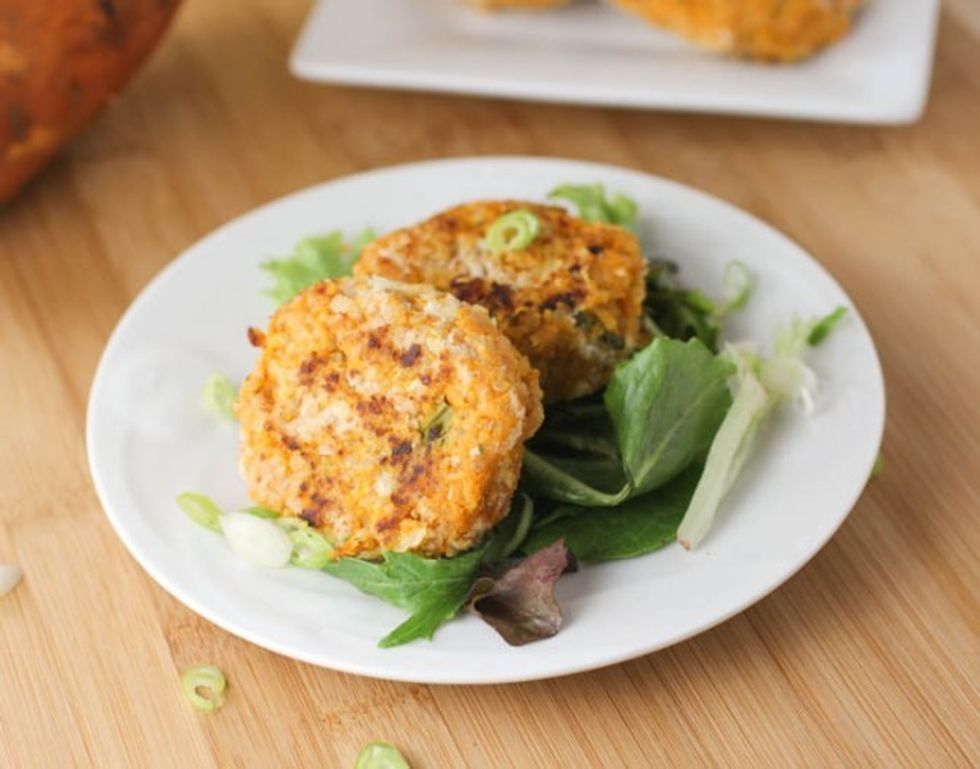 Via: Citron Limette
One final tip: Make a big batch of grains like rice, farro, or quinoa at the beginning of the week to keep in the fridge. Scoop it into containers (to-go) or in bowls, add in your protein (beans, tofu, or meats) and veggies, top it with a little sauce, butter, or cheese and you have quick easy meals you can customize in seconds for any day of the week.
The healthy possibilities are endless!