The star of Here Comes Honey Boo Boo, Mama June, has undergone much-needed dental work, and now looks completely unrecognizable.
Keep scrolling to read the turbulent story of Mama June, and to see her remarkable transformation for yourself...
We all know the name Mama June.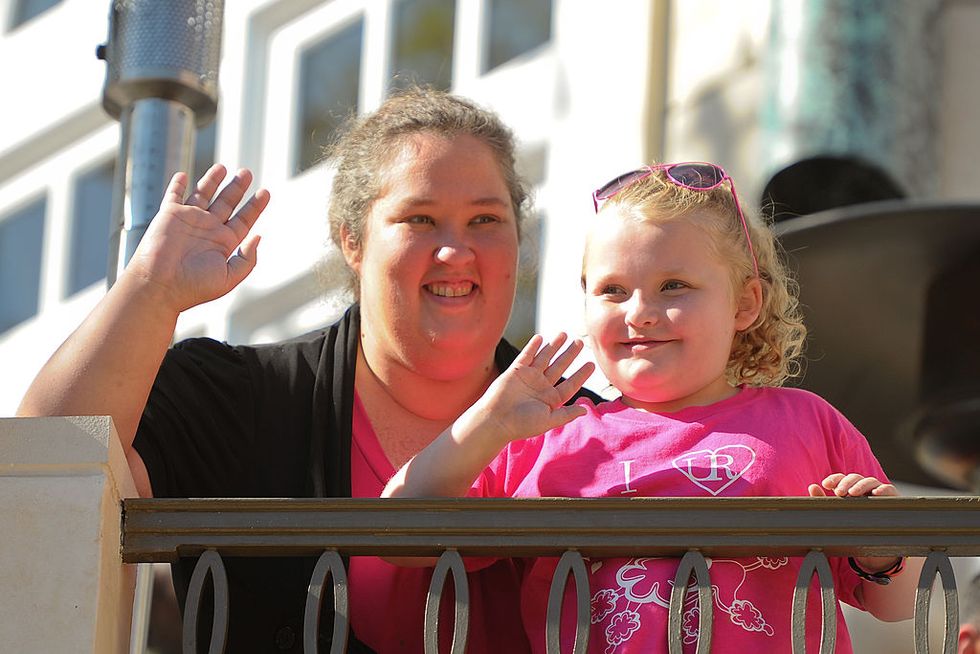 via: Getty
June Shannon first rose to fame when she and her then 5-year-old daughter, Alana "Honey Boo Boo" Thompson appeared on the TLC show,
Toddlers & Tiaras
.
In spite of her relatively humble beginnings, Honey Boo Boo managed to dominate the competition.
Her victories, coupled with her outgoing personality and unconventional family, meant that the Shannons got their own spin-off show in 2012, Here Comes Honey Boo Boo.
Honey Boo Boo followed life inside the Shannon household...
And featured Alana's siblings, Anna, Jessica, and Lauryn, and other extended family members.
Their show was a roaring success.
Viewers were quick to fall in love with Honey Boo Boo's charisma and sass, making the youngster well known and loved all over the world.
But, alongside Boo Boo, there was another true star.
Mama June quickly became infamous, thanks to her down-to-earth personality, lack of boundaries, and propensity for gross-out humor.
Mama June was something of a divisive character.
But what not many people know is that she faced a difficult life up until she managed to achieve reality television fame.
Born in 1979, Mama June had had an undeniably tough childhood - and early adulthood, too.
Thanks to childhood cataracts that remained untreated, June is legally
blind
. She also became pregnant with her first child at just fourteen-years-old, forcing her to drop out of high school.
But, for a while, it seemed like things were getting better for Mama June.
via: Getty Images
The success of 
Here Comes Honey Boo Boo 
seemed to be Mama June's and the Shannon family's ticket out of their redneck lifestyle - and they were keen to take it.
Mama June grabbed fame with both hands.
She'd long struggled with her weight, her heaviest topping the scales at over 430 pounds. She underwent bariatric surgery, including the fitting of sleeve gastrectomy in 2016, allowing her to lose more than three hundred pounds.
And her transformation even allowed her to acquire her own reality show.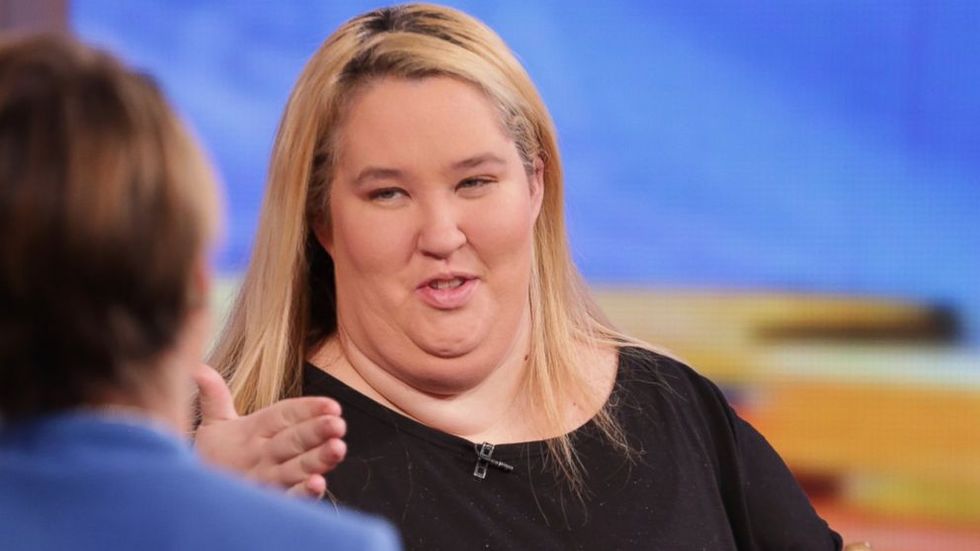 Mama June: From Not To Hot 
aired in 2017, and followed Mama June on her new diet and exercise regimen, plus her $75,000 venture with cosmetic surgery.
But there was one thing standing in the way of their success.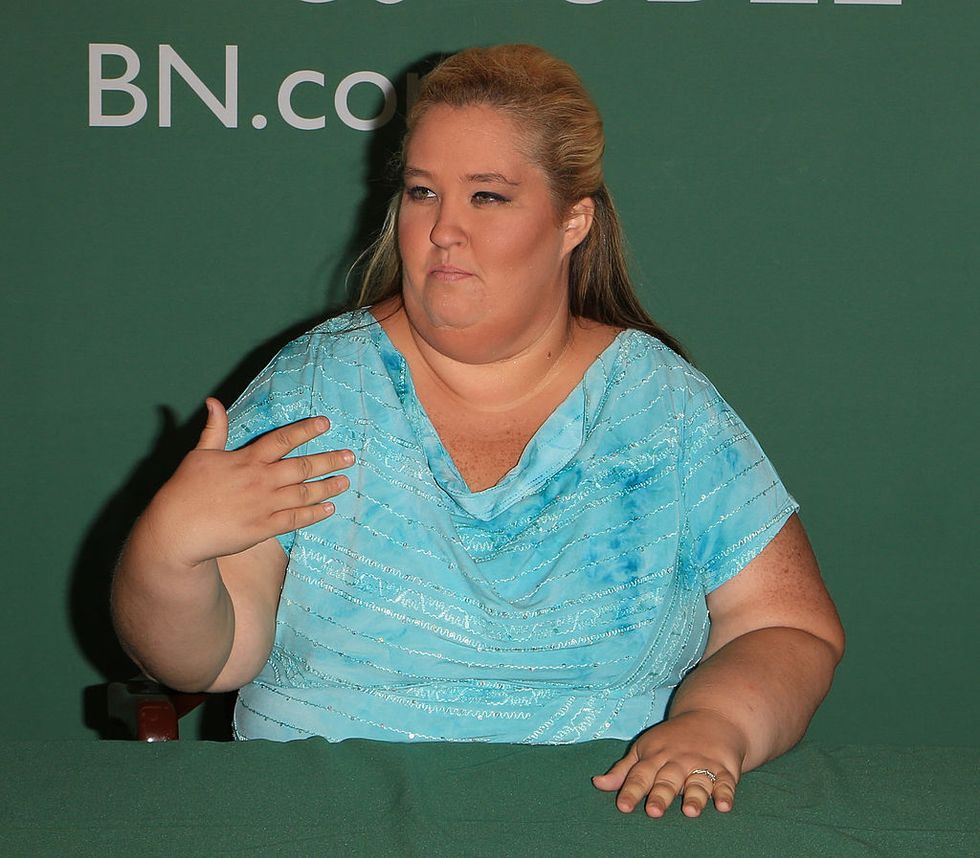 via: Getty
Throughout her life, June has pursued relationships with men who would later become convicted sex offenders, including the fathers of her children.
A large area of controversy in Mama June's life concerns her romantic affairs.
via: Getty Images
And, devastatingly for the family,
Here Comes Honey Boo Boo
was canceled in 2017 after Mama June rekindled her romance with Mark McDaniel, who allegedly sexually abused the eldest Shannon child, Anna.
It seems that her romantic life will always be embroiled in controversy.
via: Instagram
In 2017, June began dating Eugene "Geno" Doak. Doak is a felon, with charges for burglary, theft, and drug possession, plus has spent time in a psychiatric facility.
Since the two began dating, Mama June descended on a downward spiral.
"Mama June arrested in Alabama for having crack cocaine" was a sentence I always figured I'd write... it was just a… https://t.co/d3pe6tLF1S

— Beth (@Beth)1553028083.0
She was arrested in March last year for the possession of drugs in Alabama after a bystander called the police following a violent domestic dispute between the pair.
June's relationship has been a very big cause for concern.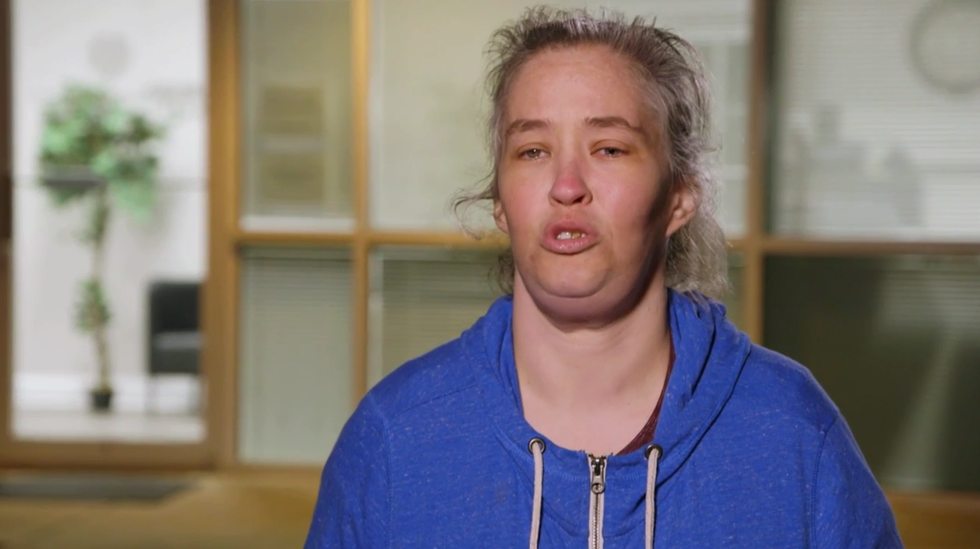 Both the Shannon family and the general public are worried about how her association with Doak will eventually cause June's life to spiral even further out of control.
Last year, the family staged an intervention.
In heartbreaking footage, Honey Boo Boo tells her mother that she wants to come back home, but can't feel safe there so long as June continues her relationship with Doak.
Fans noticed something else, too.
Mama June's teeth are rotting and she looks to be in a desperate state https://t.co/e4rgV5z3S2

— TMZ (@TMZ)1558647900.0
Mama June's recently refurbished smile had fallen once more into disrepair, with her front two teeth visibly rotted away. This led many to believe that there's some pretty hardcore drug abuse going on.
For someone who had a whole television show about her physical transformation, things were a little worrying...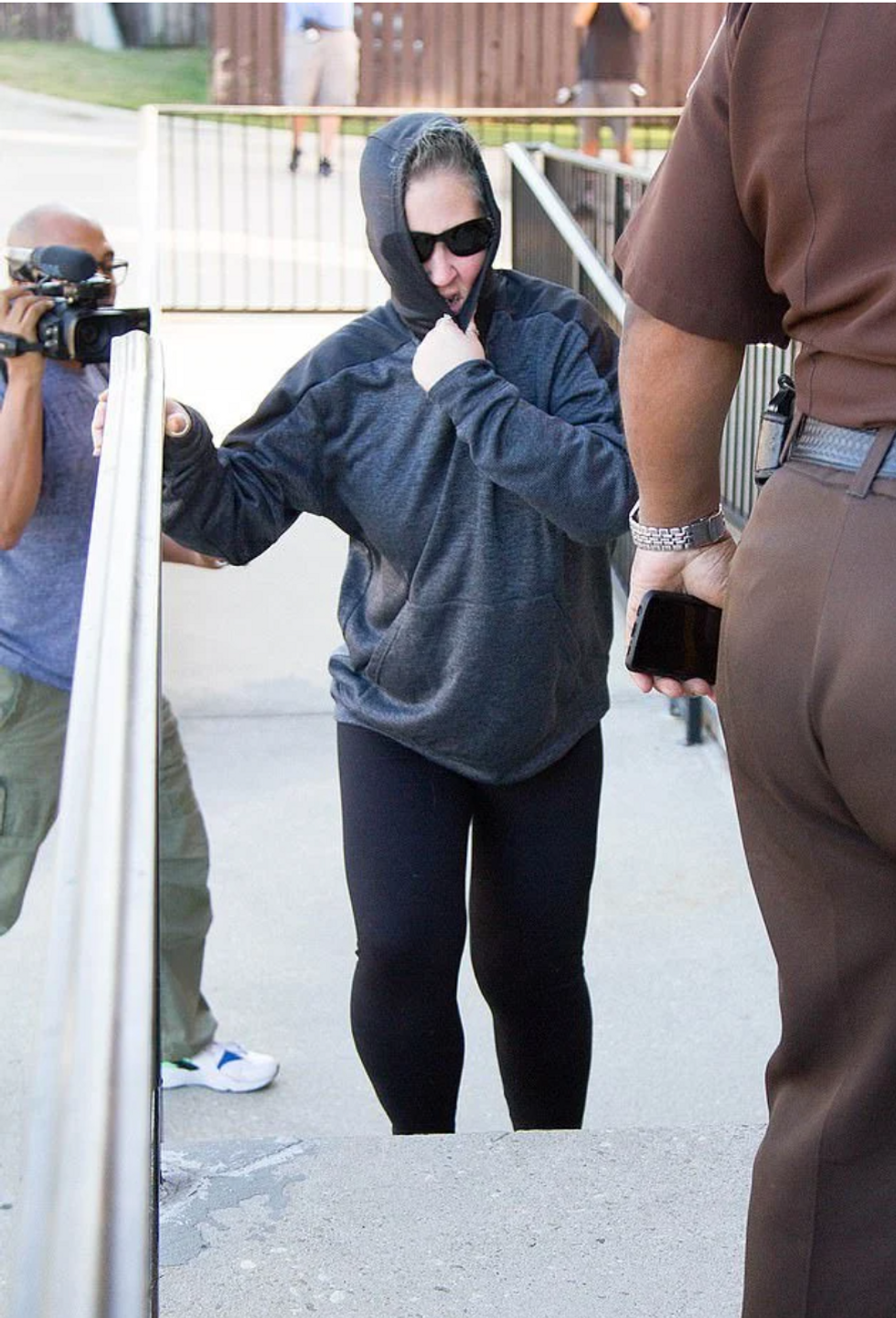 via: Twitter
And June's teeth remained broken and rotten for quite some time.
It seemed that she had given up all hope...
via: TMZ
And it was truly heartbreaking to see.
Mama June has repaired her smile!
Mama June looks like a whole new woman.
good reasons. Keep scrolling to read about her latest arrest, and what the consequences could mean for her and her family...