Reality TV stars are a completely different breed of people. If you think about it, it makes total sense. You take normal, everyday people, send a camera crew into their house and have every aspect of their lives recorded and aired on television for the entire world to gawk at. It's bound to make anyone crazy!
One of the strangest stars to come out of the TLC "reality" universe would be Mama June, aka June Shannon, of Here Comes Honey Boo Boo fame. Fans were immediately charmed by her adorably sassy daughter Alana Thompson and her quirky southern family. Plus, with two spin-off shows under her belt, (that's right, June has somehow managed to appear in THREE different TLC reality shows) it seems the world is pretty taken with Mama herself, as well.
So what's June up to these days? Let's just say it's a bit less wholesome than her children's beauty pageant days.
In case you haven't heard, Mama June has gotten herself into a bit of trouble recently.
Allow me to refamiliarize you!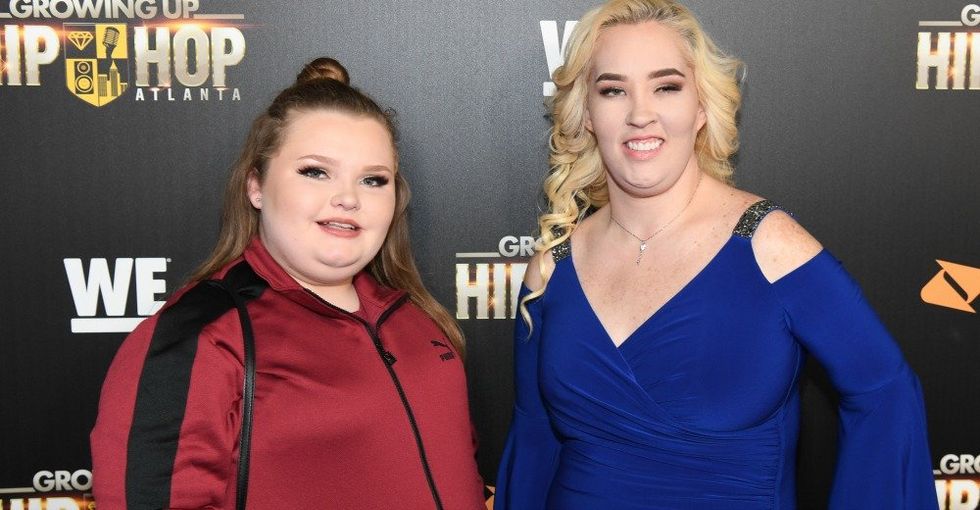 Mama June, also known as June Shannon, became a household name when a little show called
Toddlers & Tiaras 
first aired on TLC in 2009. Due to their fan-favorite status, the Shannon family was then given their own spinoff show called
Here Comes Honey Boo Boo
in 2012.
Though the show revolved around the entire family, it mainly focused on Mama June and Alana "Honey Boo Boo" Thompson.
According to the Wikipedia page, the series received "predominantly negative reviews from television critics during its run."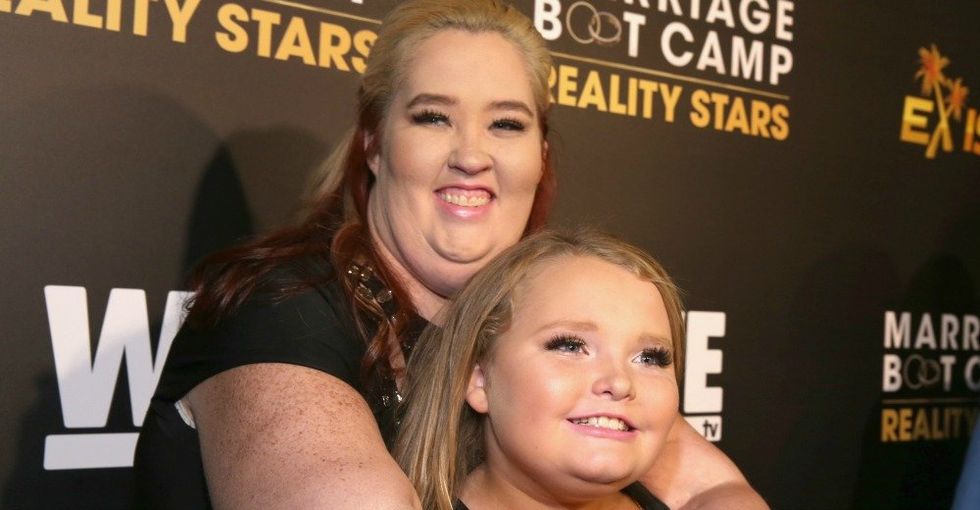 Honestly, I'm sure how this is possible. Did they even see the episode where the kids literally jumped out the window in the middle of the night for a "snack escape"? I doubt it.
Mama June was featured on yet ANOTHER spinoff show, this one titled "Mama June: From Not to Hot" in 2017.
Honey Boo Boo days. She went from this "before"...
To this impressive "after".
Her newest show documented how she was able to shed a staggering 300 pounds.
Throughout the series, she also adopted a new fitness and diet routine to help maintain her newly downsized frame.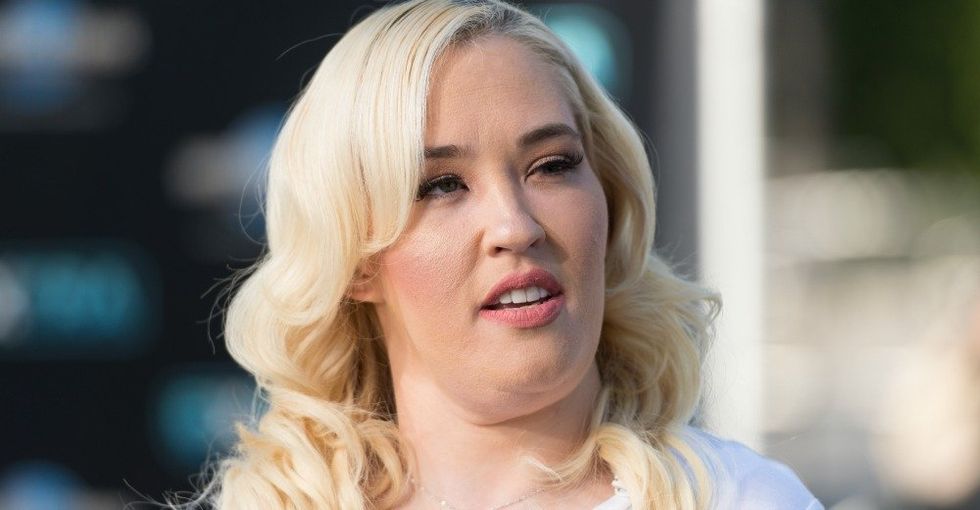 So, considering her healthier lifestyle, it's a bit surprising to learn the news that broke a few days ago that Shannon had been arrested on drug charges.
Say it ain't so, Mama!
Shannon was brought into custody on Wednesday, March 13th.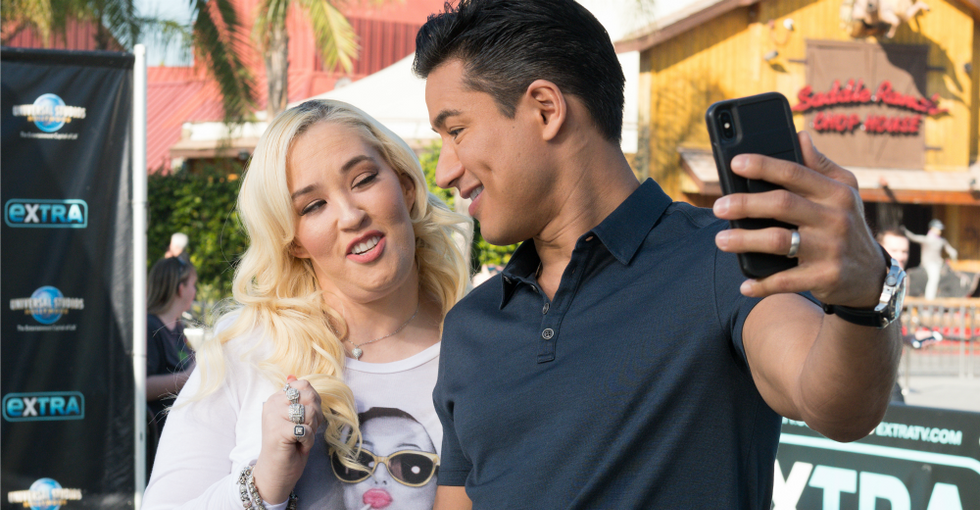 She faces "suspicion of felony possession of a controlled substance and drug paraphernalia,"
according to Deadline.com.
Her boyfriend, Geno Doak, was also arrested.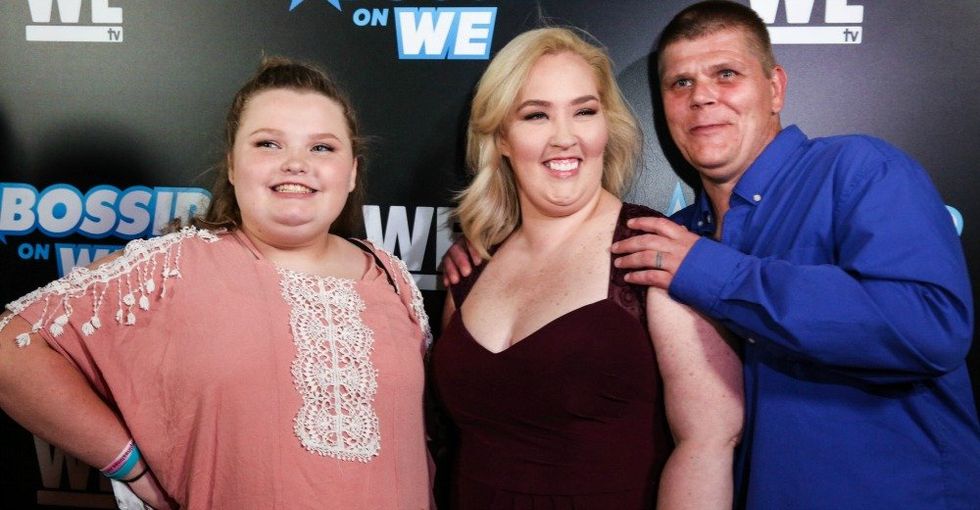 Doak faces charges of
"possession of a controlled substance and drug paraphernalia and domestic violence."
The arrests were made following a domestic dispute at a gas station in Alabama.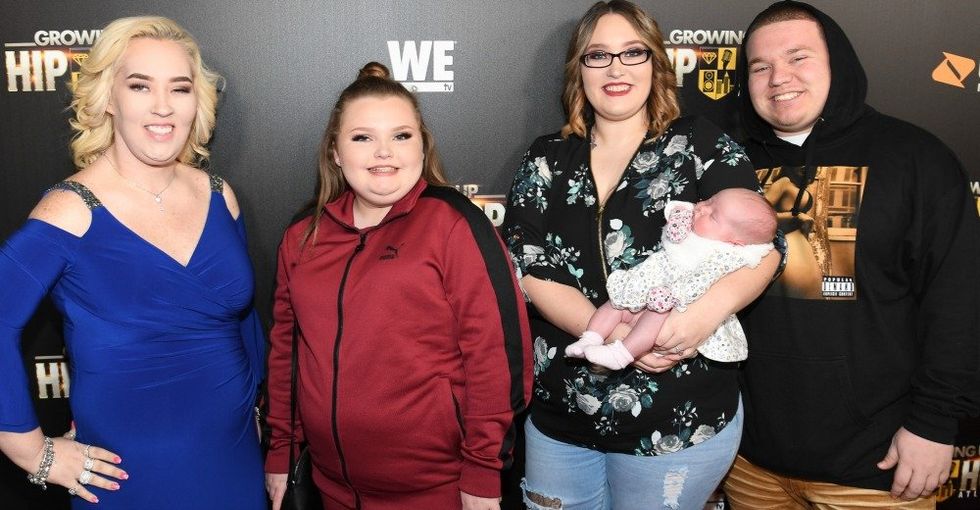 As Doak was being patted down by the police, he warned them about what he may or may not have had in his pockets at the time.
"I don't want you to get sticked or nothing," he said.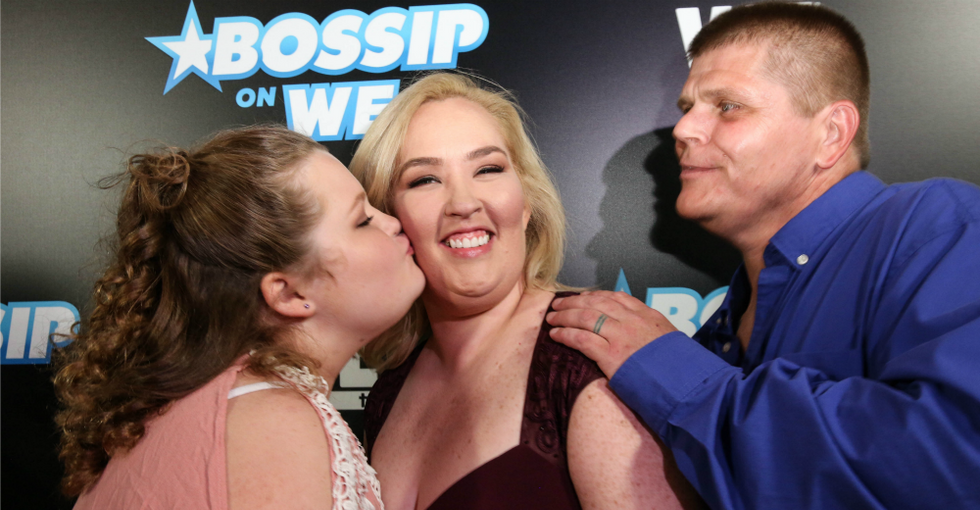 The police then found a needle on Doak, which led them to search Shannon's car and discover a pipe with crack cocaine residue,
according to TMZ. 
She also appeared to be in a manic state upon her arrest.
In an audio clip obtained by TMZ, Shannon can be heard arguing with a tow truck driver about the incident.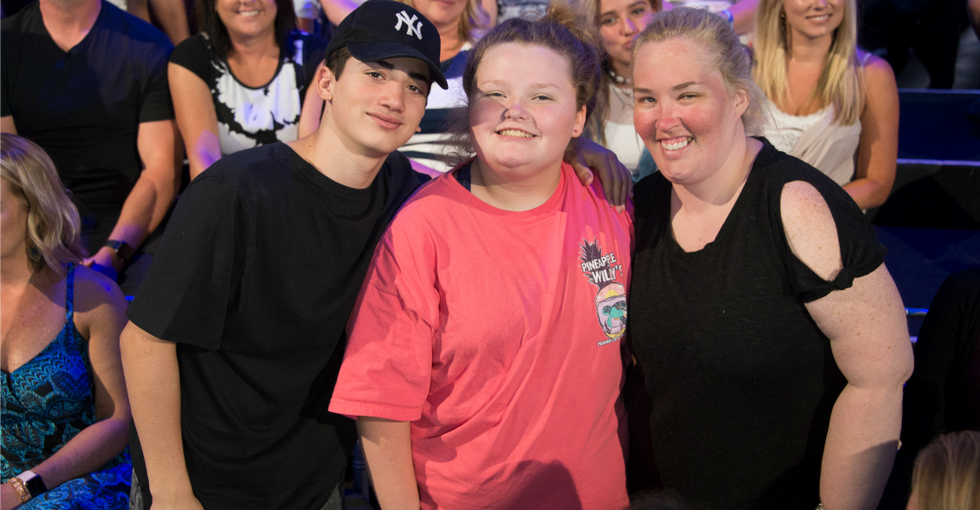 "I just can't give you back your car without no driver's license," the tow driver says in the clip. "Somebody stole your stuff?" "No no no no no...it got misplaced..." said Shannon. "What happened to yall?" asked the tow truck driver, which, to me, seems like a valid question.
What happened to you, Mama June?