Meteor showers are a pretty regular occurrence. However, for one man in Indonesia, a rare meteor shower over his village completely changed his life...
We've experienced some pretty special astrological events this year...
But the latest has to be the most exciting.
One man just couldn't believe his luck...
After the meteorite that crashed into his home turned out to be pretty special!
But, first thing's first...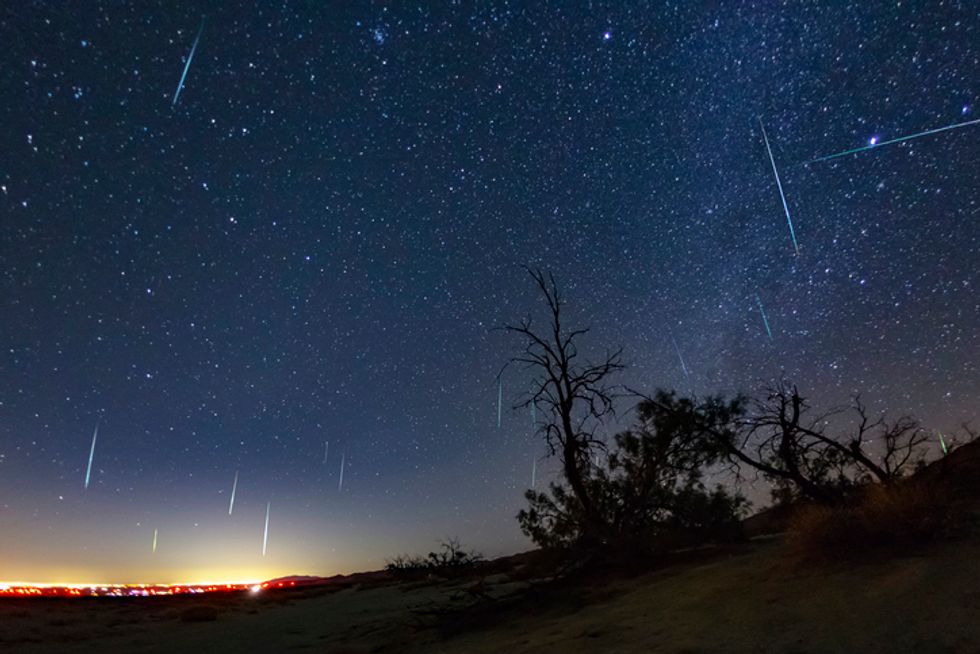 via: Getty
What exactly
is
a meteor shower?
Meteors are actually leftover particles of comet dust...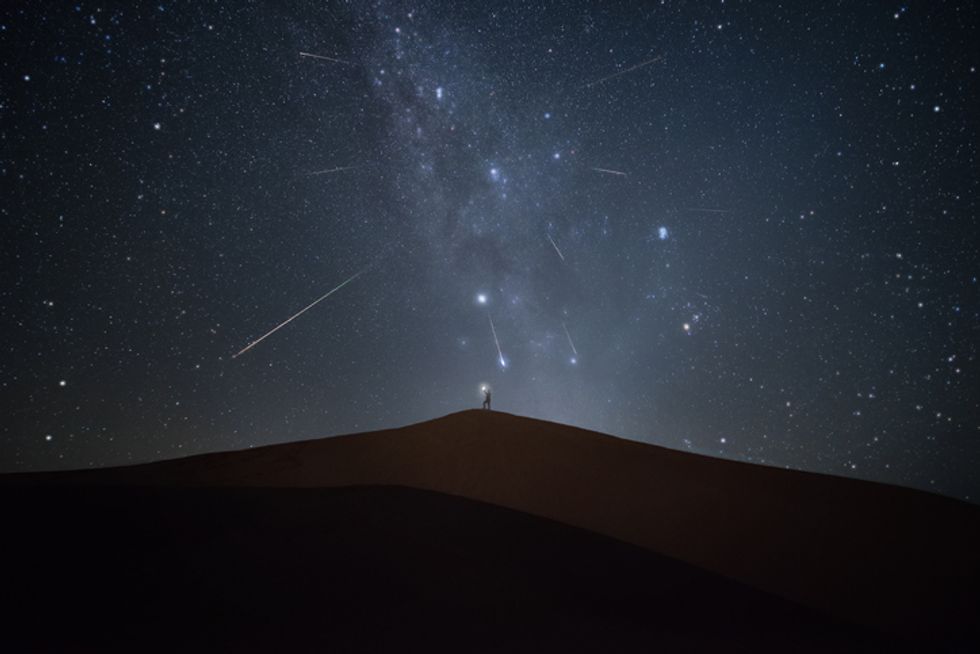 via: Getty
And they're often referred to as "shooting stars" because of the strikingly dazzling mark they leave in our skies.
The dust and debris "light up" when they hit our earth's atmosphere...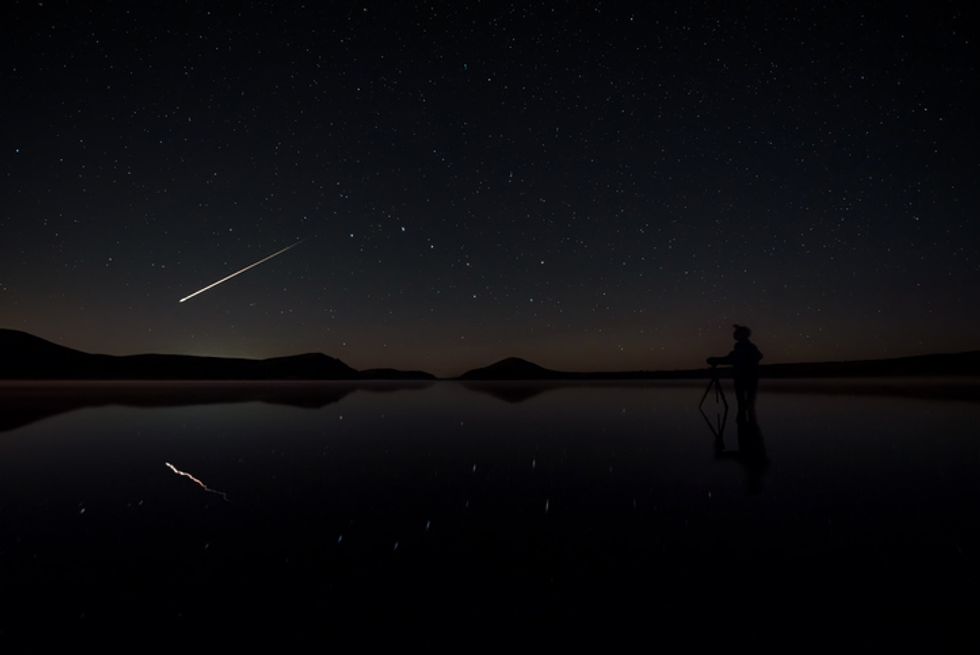 via: Getty
And that's how we're able to see them from such a vast distance.
But one man didn't have to look very far when it came to spotting a meteor shower where he lived...
Because it landed straight onto his house!
Luckily no one got hurt...
And that one event has made a coffin maker in Indonesia a millionaire.
Josua Hutagalung from Kolang was outside working on a coffin...
When the meteorite crashed straight through the tin roof into his living room.
It took Hutagalung some time to come round from the shock and noise of the crash...
Then the thirty-three-year-old decided to go and find what made the noise, digging up the rock from the soil.
He told Indonesia's Kompas newspaper:
"The sound was so loud that parts of the house were shaking too. And after I searched, I saw that the tin roof of the house had broken, when I lifted it, the stone was still warm."
The meteorite turned out to be pretty special.
The rock is extremely rare and thought to be around 4.5 billion years old!
And it has been estimated to be worth around $853 per gram!
Mr. Hutagalung got in touch with meteorite expert, Jared Collins, and sold the rock to him for a huge sum.
Collins then went on to sell the item to a US collector...
The collector is currently storing it at the Centre for Meteorite Studies at Arizona State University.
Although Mr. Hutagalung didn't give any details on how much he was given for the rock...
It is thought to be over $1m.
Amazingly, Mr. Hutagalung has now got enough money to retire...
And he is planning on building a church for his community.
He also admitted...
"I have also always wanted a daughter, and I hope this is a sign that I will be lucky enough now to have one," he said.
After buying the rock, Collins said:
A man in Indonesia just sold this rare meteorite that crashed through his roof last August for $1.85 million. https://t.co/sJ8awG6aky

— Latest in space (@Latest in space)1605729609.0
"My phone lit up with crazy offers for me to jump on a plane and buy the meteorite. It was in the middle of the Covid crisis and frankly it was a toss-up between buying the rock for myself or working with scientists and collectors in the US."
He continued...
"I carried as much money as I could muster and went to find Josua, who turned out to be a canny negotiator."
Thomas Djamaluddin, the head of Indonesia's National Aeronautics and Space Agency...
Check out the video below...
Crazy! Keep scrolling for more outer-space miracles...