A man has claimed that he logged into Donald Trump's Twitter account by simply guessing his password. And this might not be the first time he's achieved this goal...
It's been a whirlwind for American citizens.
As we approach the end of the year, it can only mean one thing... it's almost election time.
And as things are getting pretty wild right now...
It's only set to get wilder after the president's Twitter password was recently revealed to the masses by a man in the Netherlands.
And you'll never guess what it was.
You would think the President of the United States could do a bit better than that, but that might be expecting a little too much. However, this might be the worst time for an incident like this to happen...
Now, we are almost days away from the highly anticipated presidential election.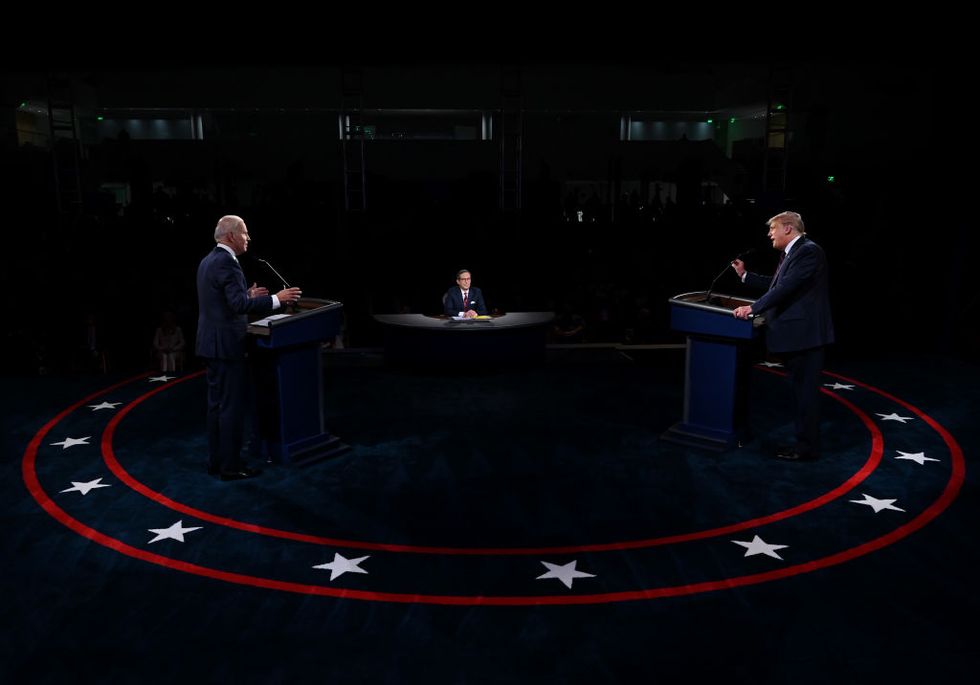 And it's been an exhausting journey coming up to it, to say the least.
Donald Trump is hoping to gain victory and be reelected as President of the United States...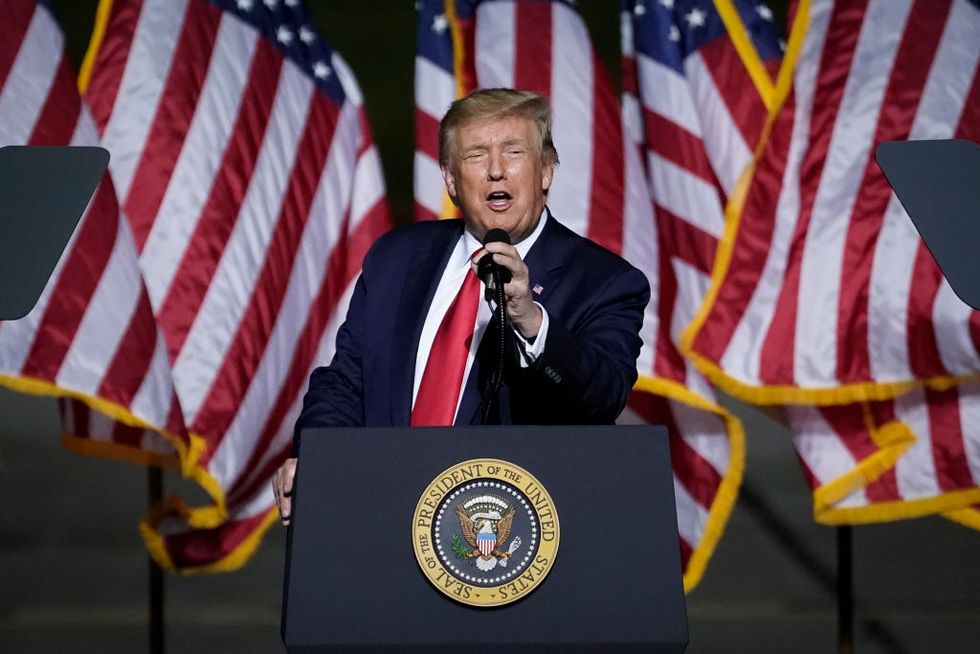 But it seems that he has some serious competition from his Democratic rival, Joe Biden.
Of course, the election couldn't have fallen on a worse year...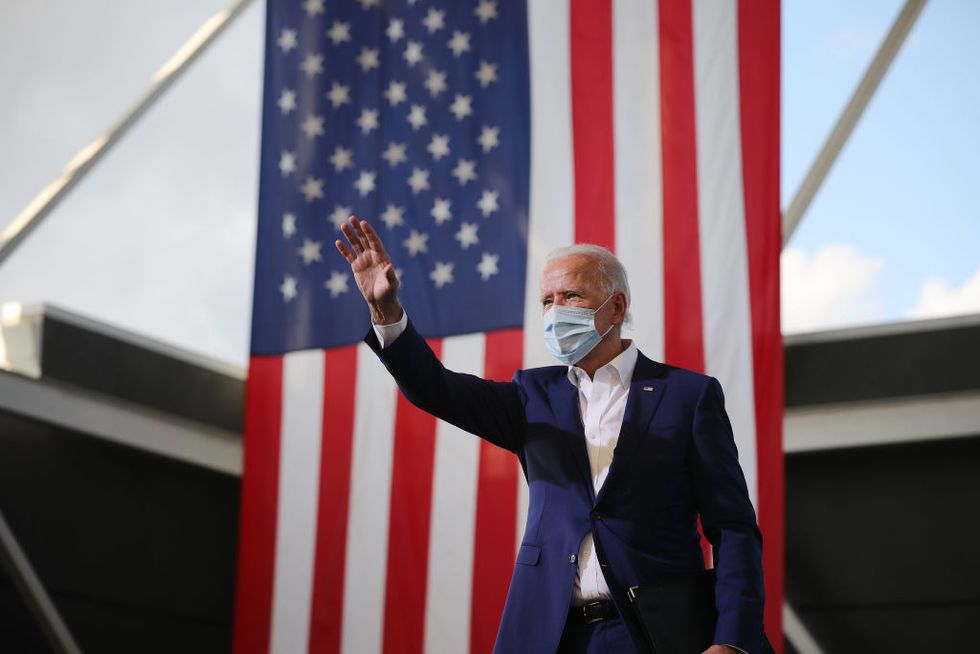 But it has been powering on ahead... despite many
major
setbacks.
Trump's presidential campaign seems to be hitting rocks...
Things took an ultimate turn for the worst when at the start of October, the President and the First Lady, Melania, tested positive for COVID-19. Trump insisted that they immediately went into self-isolation together and that they felt fine, but after just a few days, he was hospitalized at Walter Reed National Military Centre.
Despite the huge worry surrounding Trump's health...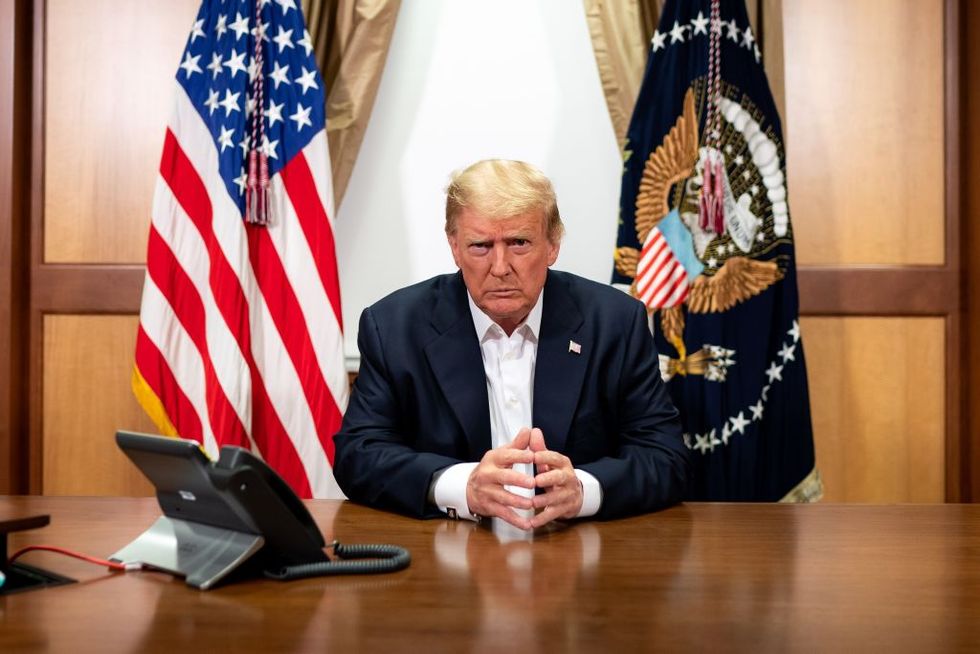 He was discharged just a few days later and insisted to the nation that all we need to do is to "learn to live with COVID", which was
very
concerning to hear.
Well, the first and only vice presidential debate of 2020 went ahead on October 7th between Vice President Mike Pence and Senator Kamala Harris.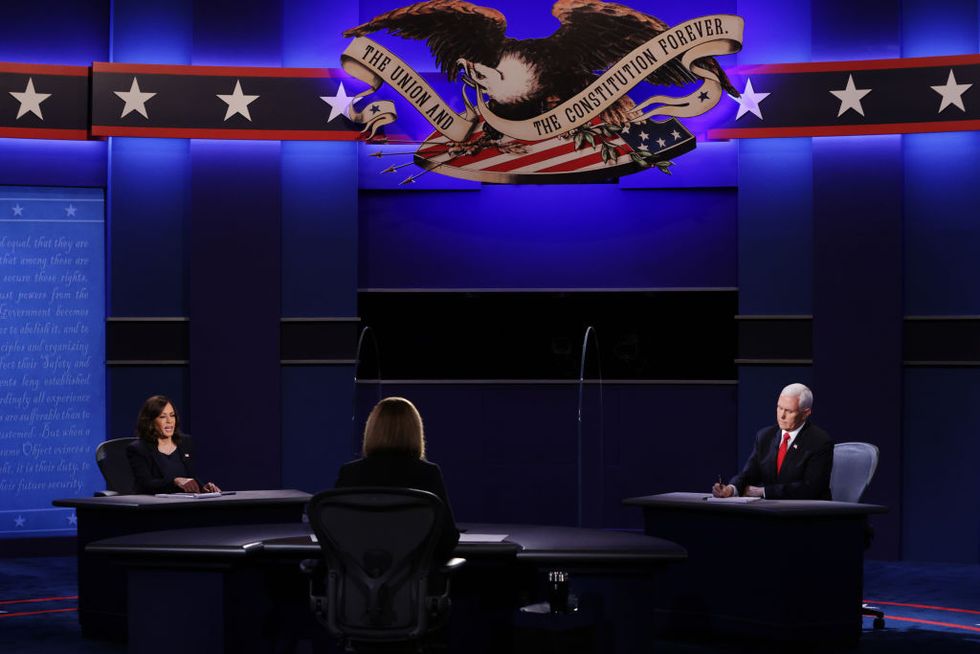 Washington Bureau Chief for USA Today, Ellen Page, moderated the heated debate in Utah and in similarity to the first Presidential Debate, sparks flew for miles.
Kamala Harris opened eyes with her firm techniques in handling interruptions by Pence...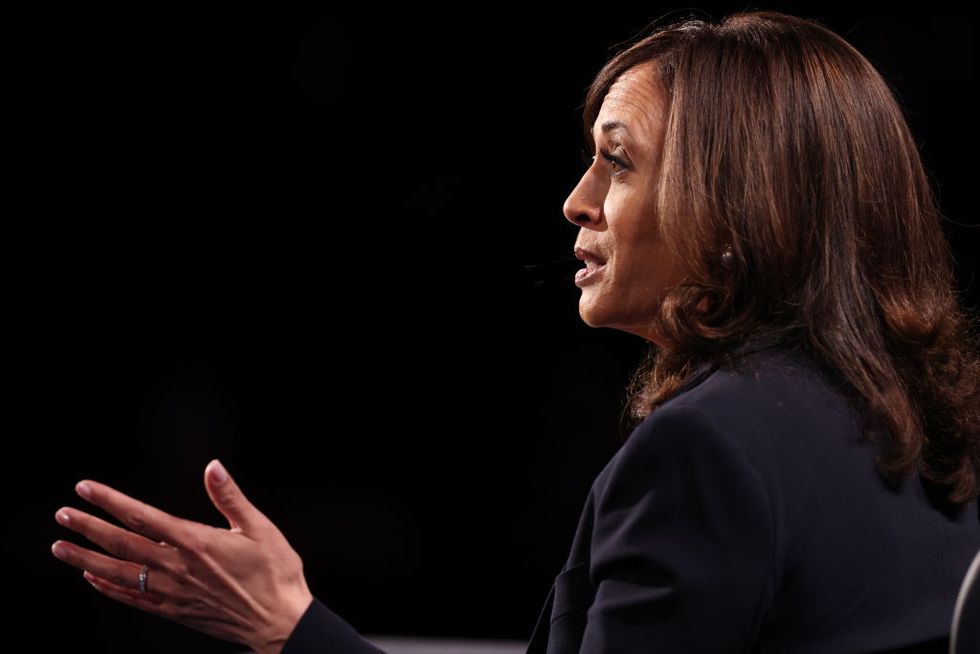 Including her putting her hand up and firmly saying, "Mr. Vice President, I'm speaking"... engulfing Pence into silence.
Similar topics were covered...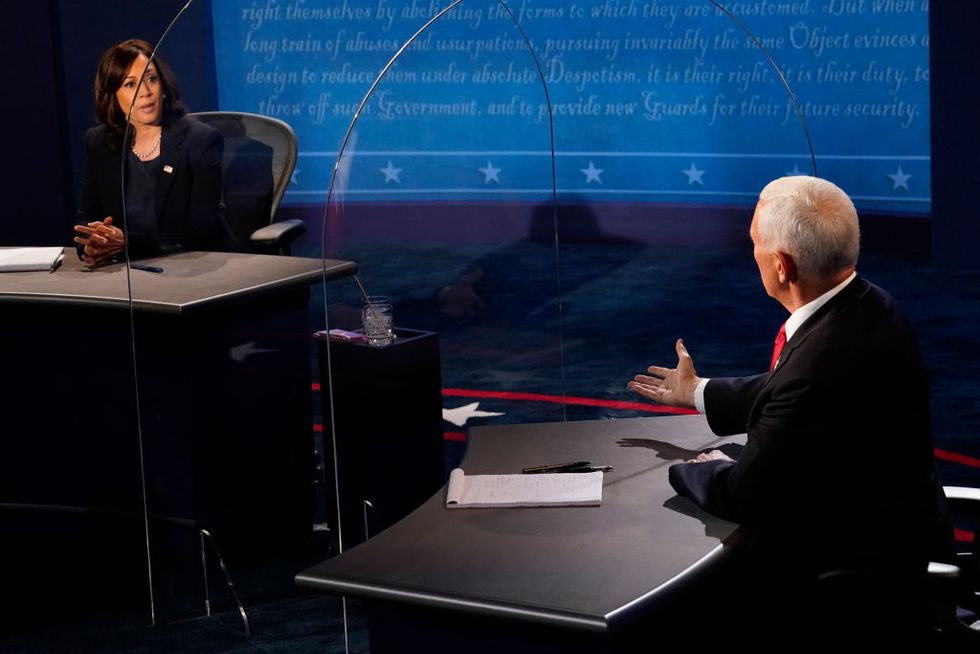 Including the COVID-19 pandemic, Trump administration, racism and inequality, and the Supreme Court; all of which were discussed in a much calmer and well-rounded nature than the President and Biden.
According to the polls, Harris was the one who came out on top...
FINAL VP DEBATE RANKINGS 1. Kamala Harris 2. The fly 3. Mike Pence https://t.co/HybQZ2aCZD

— Greg Olear (@Greg Olear)1602124765.0
And it probably didn't help Trump's campaign any more that Pence became a laughing stock after a fly landed on his head half-way through the debate. You
really
can't make these things up!
Following the VP debate, Trump continued to insist on how he was "feeling better than ever."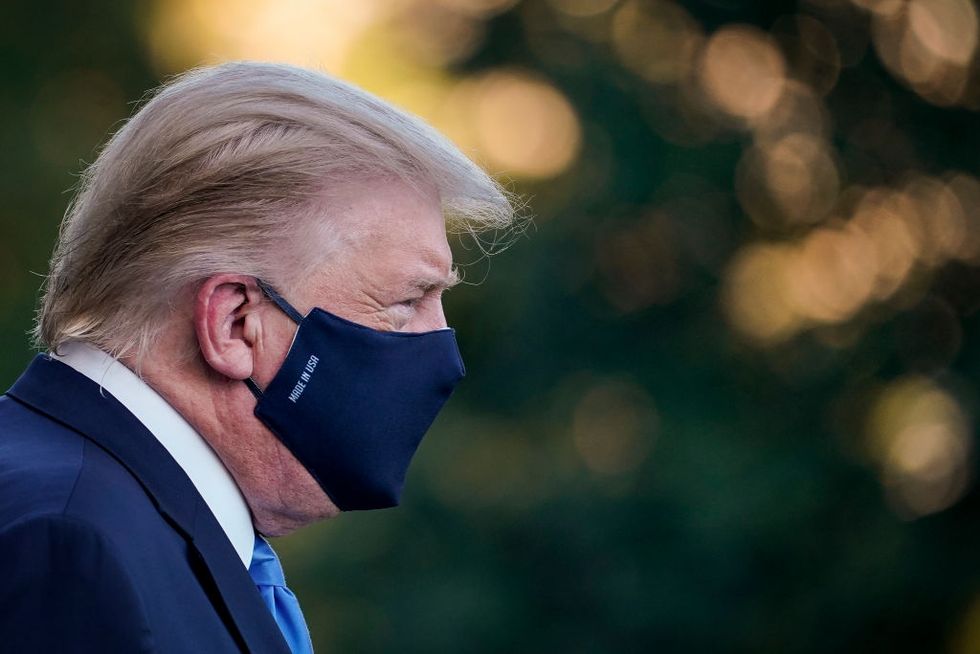 But when Joe Biden proposed making the next presidential debate a virtual one in the interest of health and safety, Trump put his foot down.
FYI, this wasn't just Biden's idea.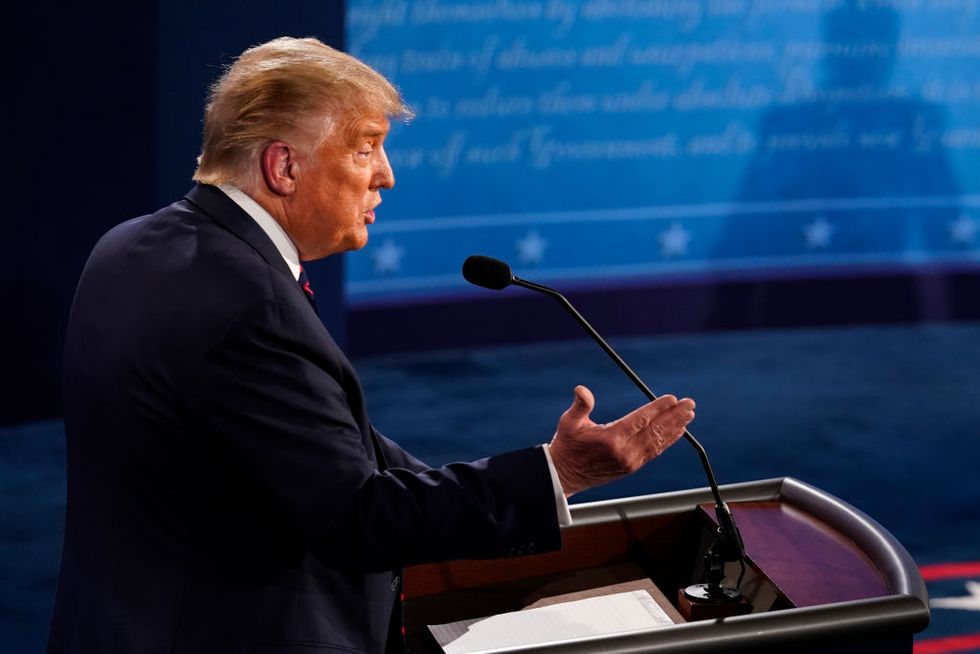 The Commission on Presidential Debates announced that the October 15th town hall-style debate in Miami would take place virtually as health experts raised concerns about whether it would be safe to hold the event in person given Trump is still recovering from COVID-19.
The virtual debate that was scheduled to go ahead tonight on the 15th of October was officially canceled due to Trump's refusal.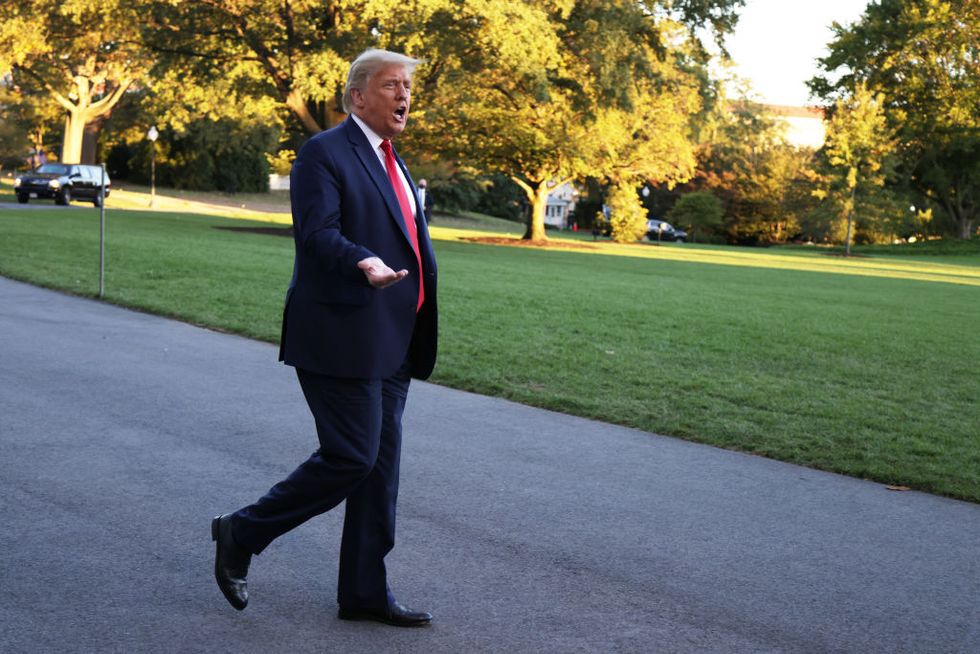 For some reason, the proposition of a virtual debate infuriated the President and he boldly said he "wouldn't waste his time" on it.
So instead, Joe Biden participated in a Philadelphia town hall forum moderated by ABC's George Stephanopoulos...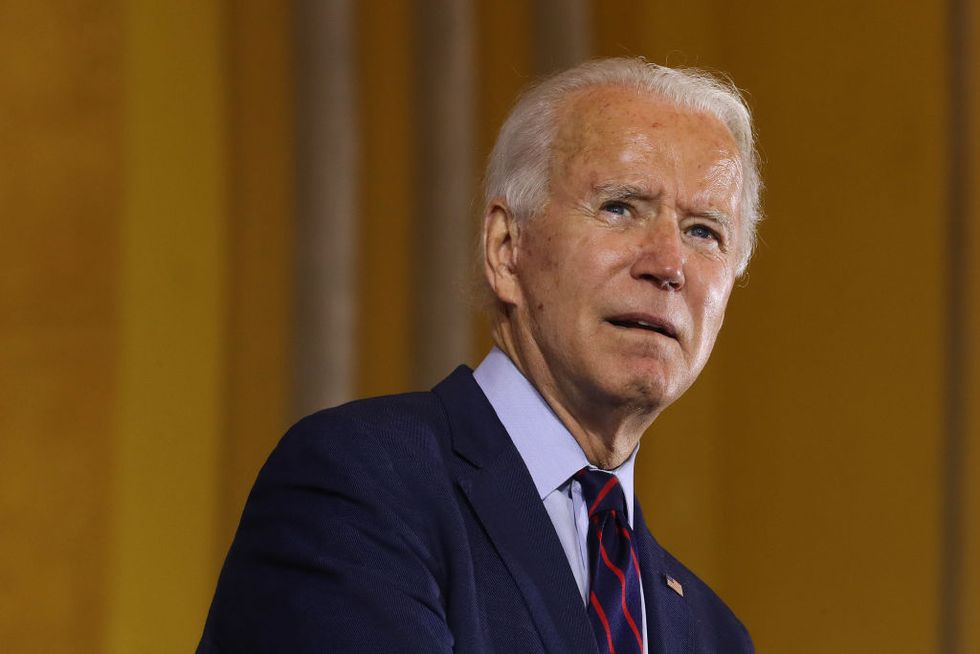 And in typical Trump fashion, the President announced at the last minute that he will be holding his own town hall forum in Miami at
exactly
the same time, hosted by NBC.
Trump's event was hosted by NBC's Savannah Guthrie...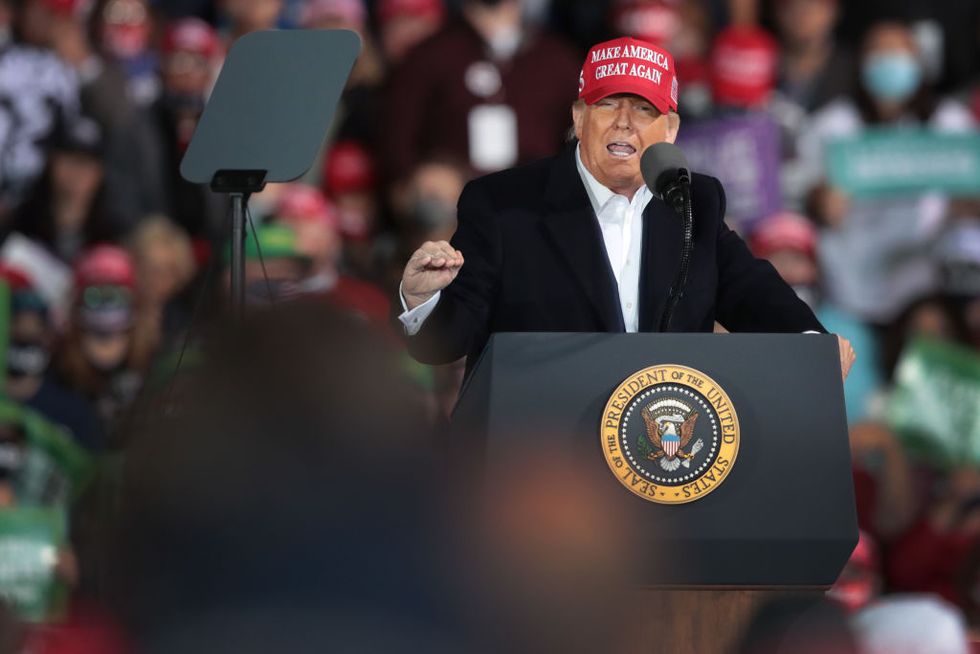 And this was the first time ever that 2 hopeful presidential candidates ever went head-to-head at the same time while
not being
at the same event.
And if that wasn't bonkers enough for you, Trump has also been holding rallies up and down the country.
Florida, Georgia, Pennsylvania, Wisconsin, and many other states have seen the president strut through followed by hundreds of maskless supporters following behind.
At one point, there was even some crowd surfing involved.
And all this is occurring during a global pandemic?
Of course, it is.
But if you thought things couldn't get any wilder, they certainly can.
Recently, a man from the Netherlands claimed that he was able to log into Donald Trump's personal Twitter account by simply entering in a password.
And according to reports, it only took him 5 attempts overall to do so.
Victor Gevers, a security expert, said he was able to access the US President's direct messages, change his profile and post tweets in his name without getting locked out by Twitter for his previous failed attempts. Now that's a lot of power for one person.
But instead of actually doing anything to prove he got in, he decided to just send a quick email.
The kindly-worded email advised the president on how to strengthen his password so incidents like this can't happen again.
But all anyone was really curious about what the password must have been for him to be able to get in so easily...
Well, the password was actually "maga2020!," according to Gevers.
He sent screenshots to
Dutch newspaper de Volkskrant
which gave some sort of "proof" that he actually managed to master the art of hacking into the president's Twitter account.
However, according to the social media platform, he did not.
Good news and bad news: 2020 is half over

— Twitter (@Twitter)1593616761.0
In a statement released by a spokesperson for Twitter, they rejected his claims stating that there was no unusual activity on the site. "We've seen no evidence to corroborate this claim, including from the article published in the Netherlands today."
They continued:
"We proactively implemented account security measures for a designated group of high-profile, election-related Twitter accounts in the United States, including federal branches of government." They have previously stated this before as many hackers have tried and failed to get into the account.
Since his alleged hacking escapade, Gevers stated he was contacted by the American Secret Service.
Apparently, they asked him questions and then later "thanked" him for bringing this security failure to the surface and have since turned on two-factor authentification.
This news comes after the Dutch native allegedly hacked into the account back om 2016.
But if he's not lying, then how have other more experienced hackers not managed to get in? I find it hard to believe that a random guy in Europe put in "maga2020!" and got into one of the most powerful Twitter accounts on the planet. But I guess it'll remain a mystery unless those screenshots are made public. With only a few days left until November 3rd, keep scrolling for more election news...