In perhaps one of the most heartbreaking twist of events to ever happen, a Louisianna man tragically drowned while proposing to his girlfriend underwater.
Steven Weber Jr. was proposing marriage to his girlfriend, Kenesha Antoine, by swimming up to the glass window of their under-water bungalow with a hand-written message asking her to be his wife.
However, he never got to hear her reply, as he came into difficulty while attempting to resurface.
The whole proposal was caught on camera, and the heartbreaking bittersweet story of Steven's romantic gesture has now gone viral. Keep scrolling to read the full story, and to see the devastating footage.
Steven Weber Jr. was taken at the worst time.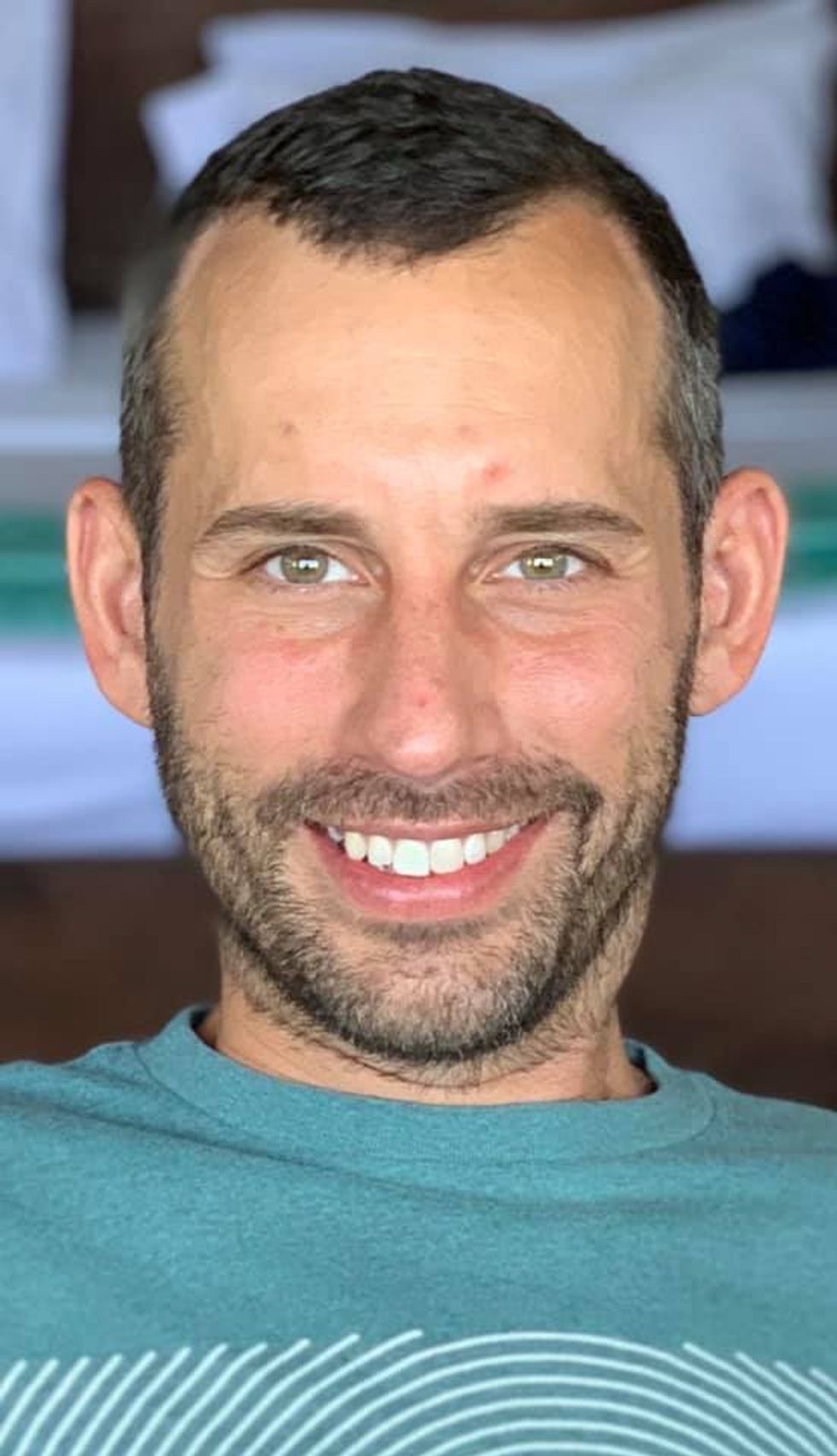 Instead of being able to celebrate a marriage proposal, Steven tragically drowned before he was able to hear his girlfriend's cries of "Yes!"
He and his girlfriend were on a dream vacation in Tanzania.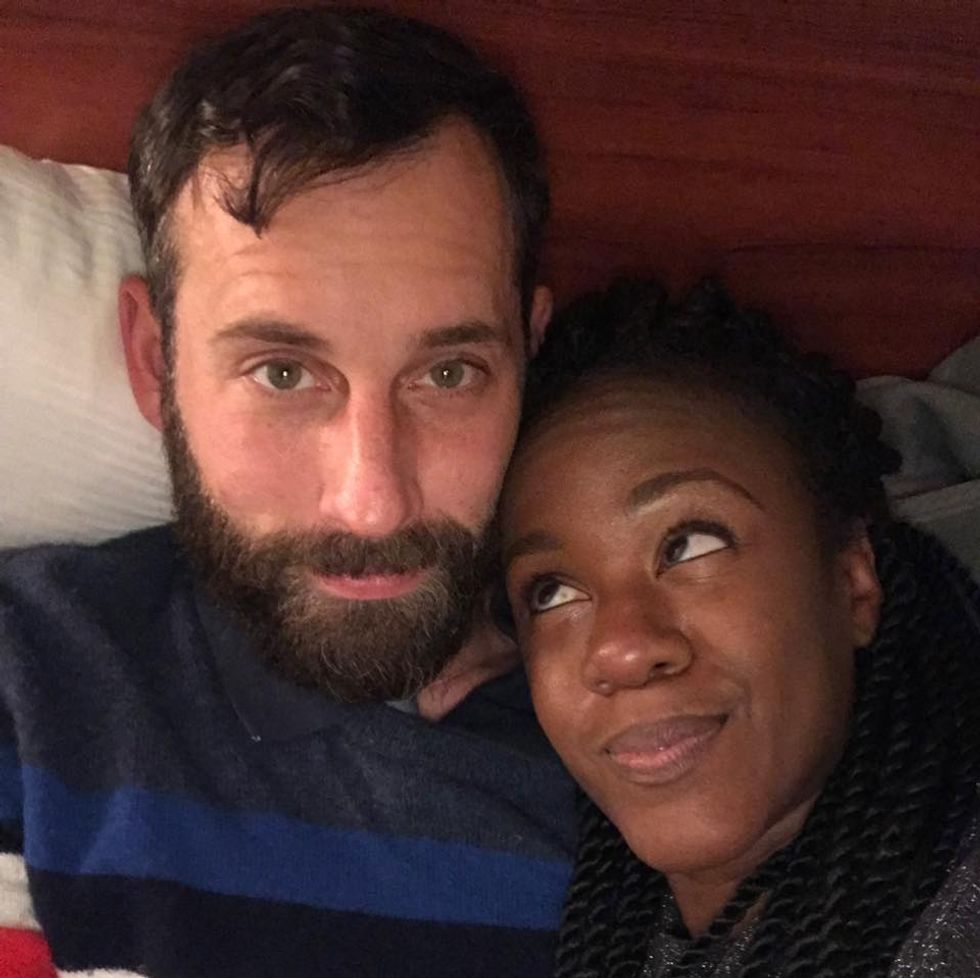 And, little did Kenesha know, but Steven was planning on making their
vacation
even more special by popping the question.
They were staying in a luxury water-bungalow.
Which featured an underwater bedroom with windows that look out into the open sea.
This was where Steven staged his adventurous proposal.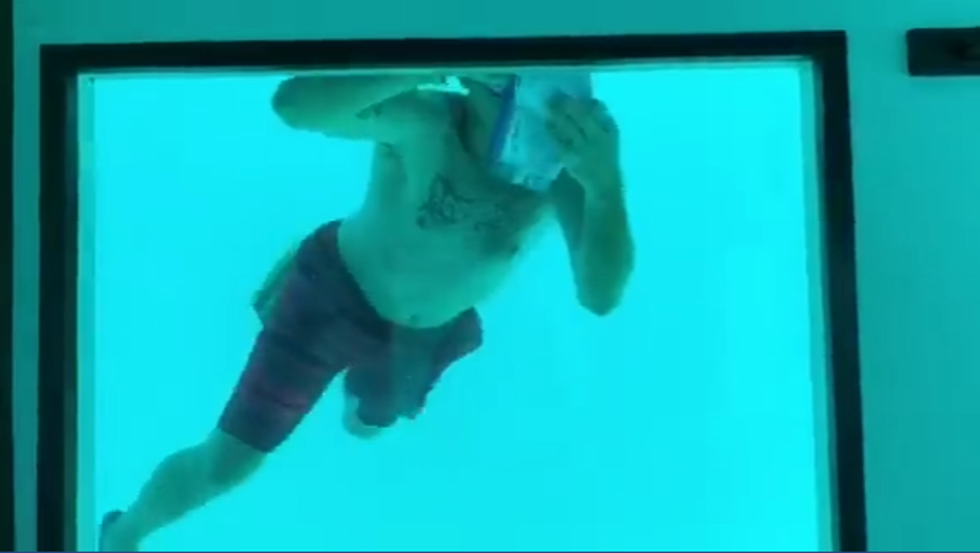 On Thursday, Steven free-dived into the sea to appear on the other side of the glass, where Kenesha filmed the full thing from inside the bedroom.
He held up a hand-written note to the window.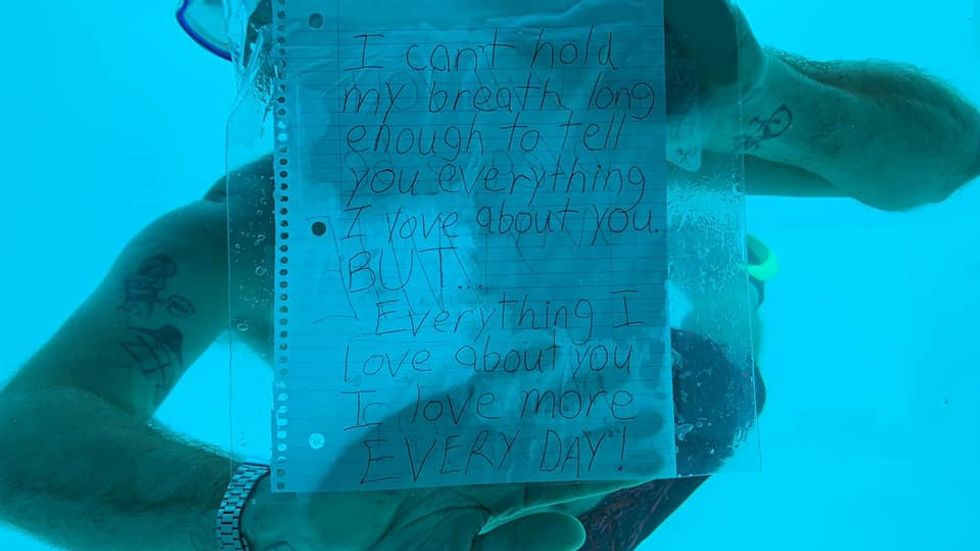 via: Facebook
Which read: "I can't hold my breath long enough to tell you everything I love about you. But... Everything I love about you I love more every day."
He turned the piece of paper around...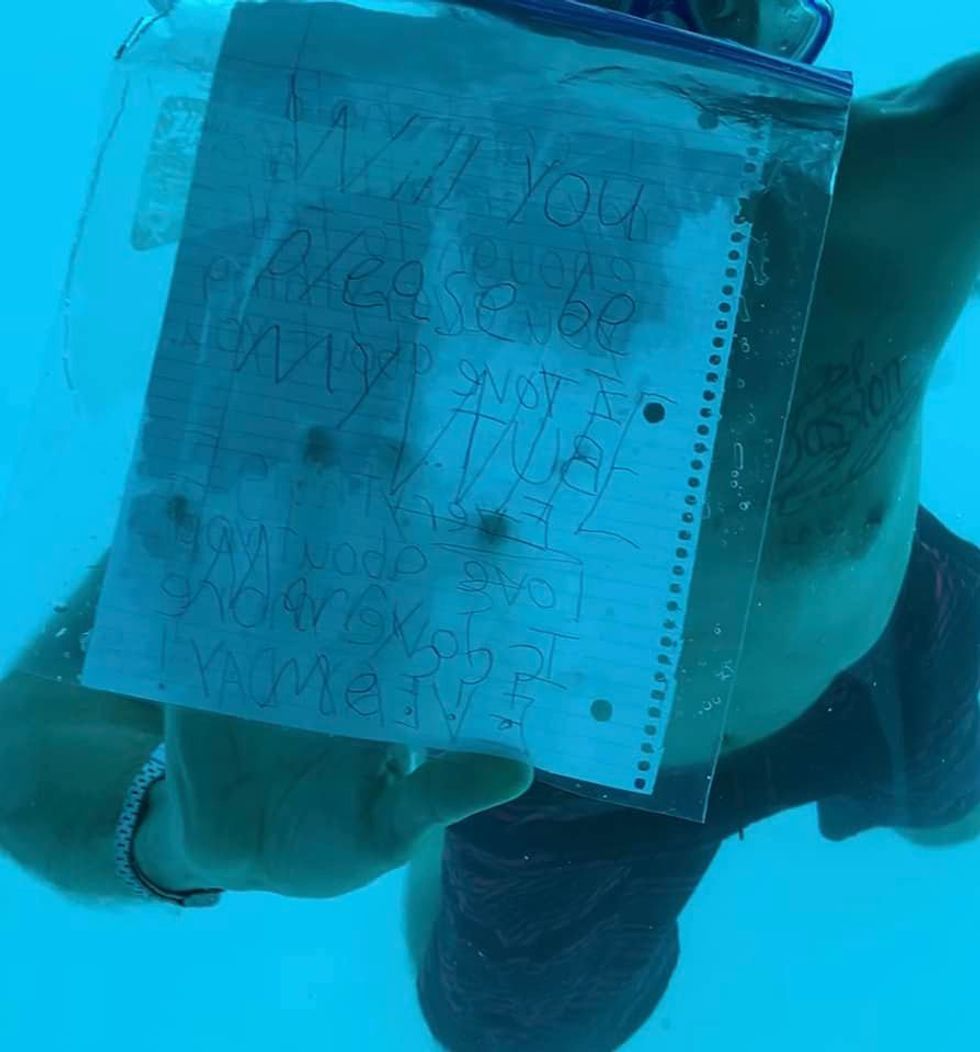 via: Facebook
To reveal his proposal, "Will you please be my wife. Marry me???"
He then went on to reveal an engagement ring out of his pocket.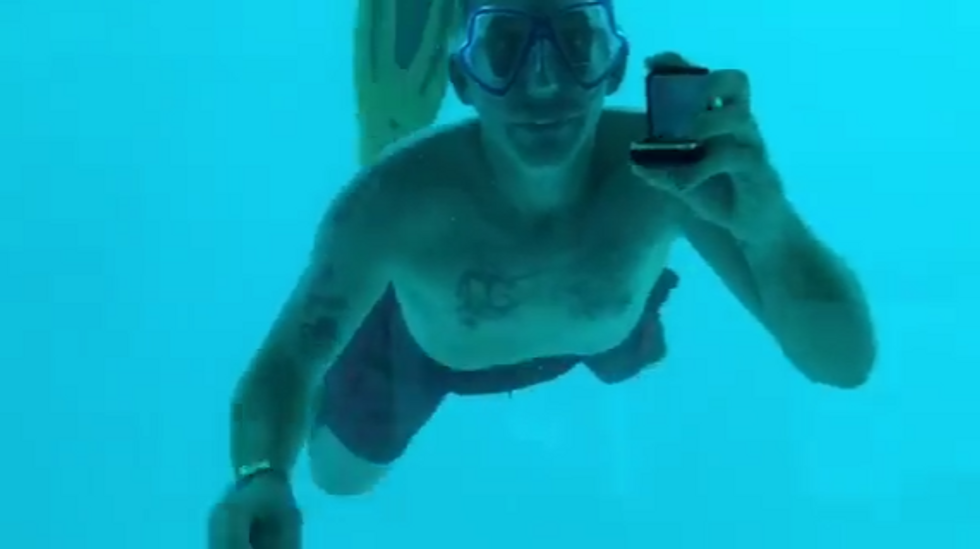 via: Facebook
And held it up to the glass while Kenesha excitedly exclaimed, "Yes, yes, yes!"
The video ends with him swimming away towards the surface...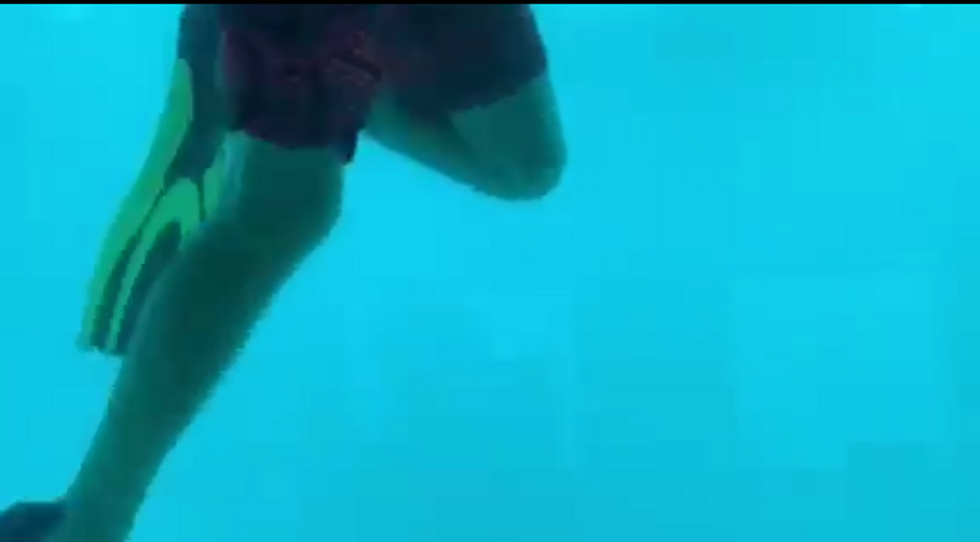 via: Facebook
But, tragically, Steven never returned.
Heartbreakingly, he drowned before he could reach the surface.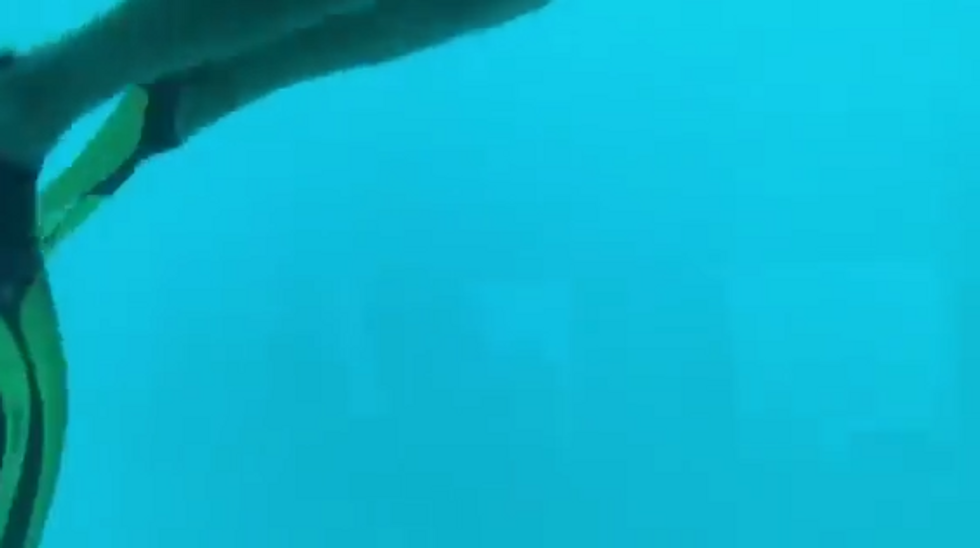 Though it is currently unclear as to why he was never able to swim back up, as he doesn't seem to be suffering in the video, just moments before his death.
And he never heard Kenesha's answer.
You can watch Steven's final moments here, though it may be distressing for some viewers.
Kenesha has since paid tribute to Steven on Facebook.
"There are no words adequate enough to honor the beautiful soul that is Steven Weber, Jr.," she wrote in an emotional post. "You were a bright light to everyone you encountered. You never met a stranger, and you brought so much joy to so many people. You were kind, compassionate, you regularly made me cry with laughter, and you showered me with a love like none I'd ever experienced."
She wrote about her heartbreak over the tragic timing of his death.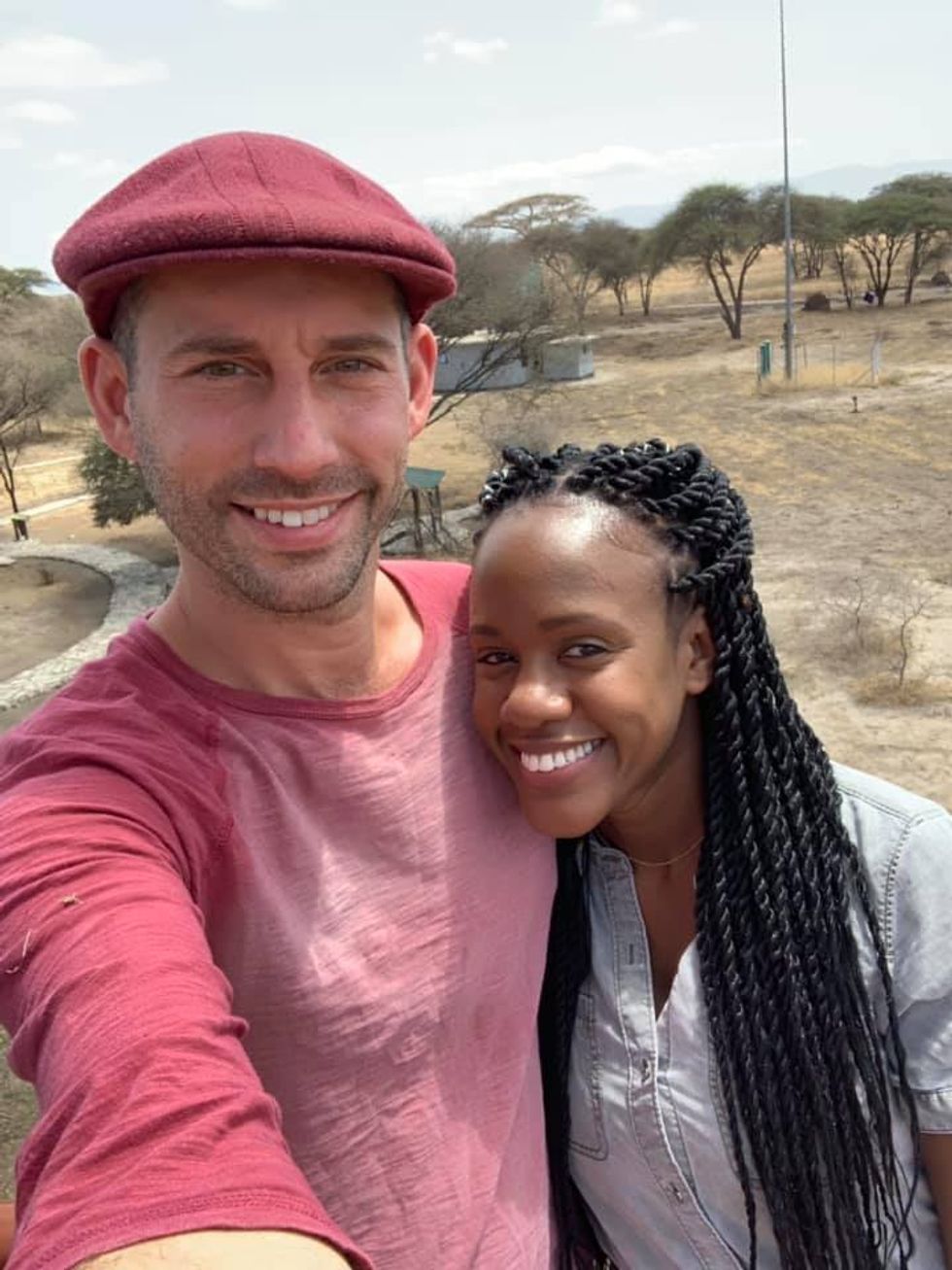 "You never emerged from those depths, so you never got to hear my answer, 'Yes! Yes! A million times, yes, I will marry you!!' We
never got to embrace and celebrate the beginning of the rest of our lives together, as the best day of our lives turned into the worst, in the cruelest twist of fate imaginable."
She recalled how Steven had always lived life to the fullest.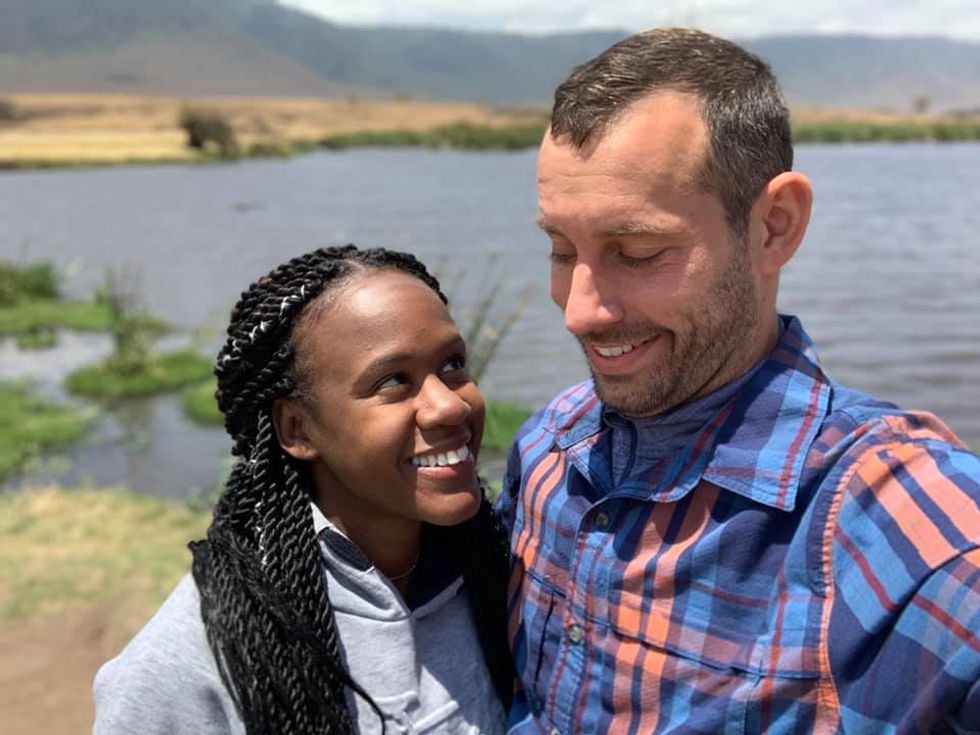 And she wrote about something he said before his death: "Just a couple days before you died, you said to me, 'I've seen a few cancer patients on this trip, and it dawned on me that this is a once-in-a-lifetime thing that people want to experience before they die. And here we are in the prime of our lives doing this. We are so blessed.'"
And she has still promised to marry him...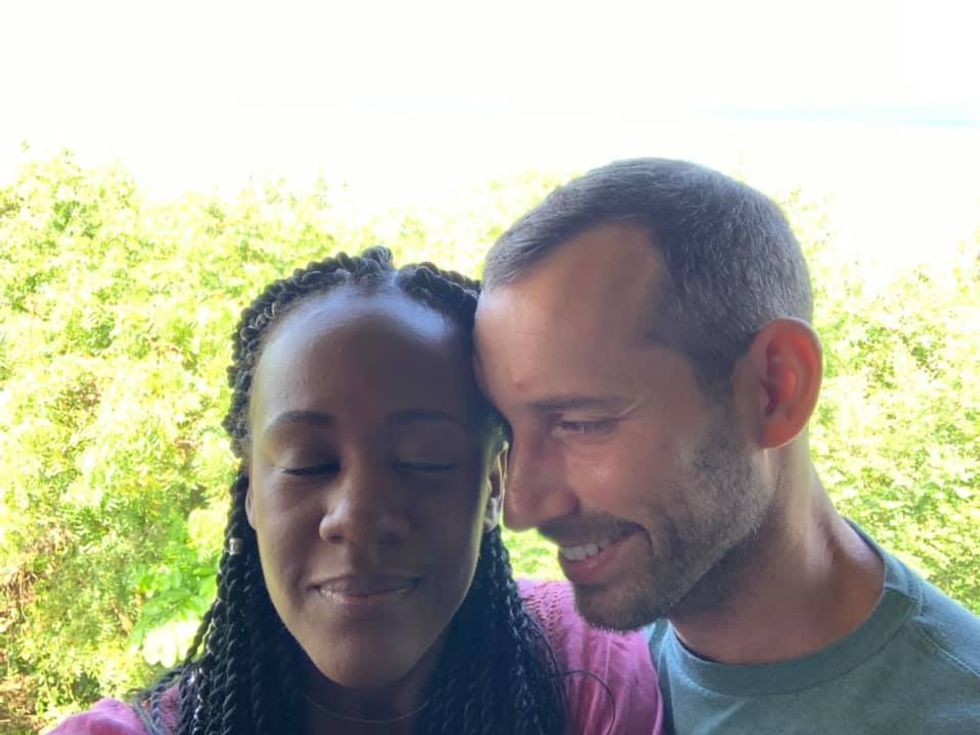 When they are finally reunited one day. "Yes, we were, my perfect love, my angel, my soul. Yes, we were, and I will carry the blessing of the love we shared with me forever. I will find you and marry you in the next lifetime, and the next, and the next, and the next... I love you so much, and I always will."
Kenesha has reminded people to be grateful for their loved ones...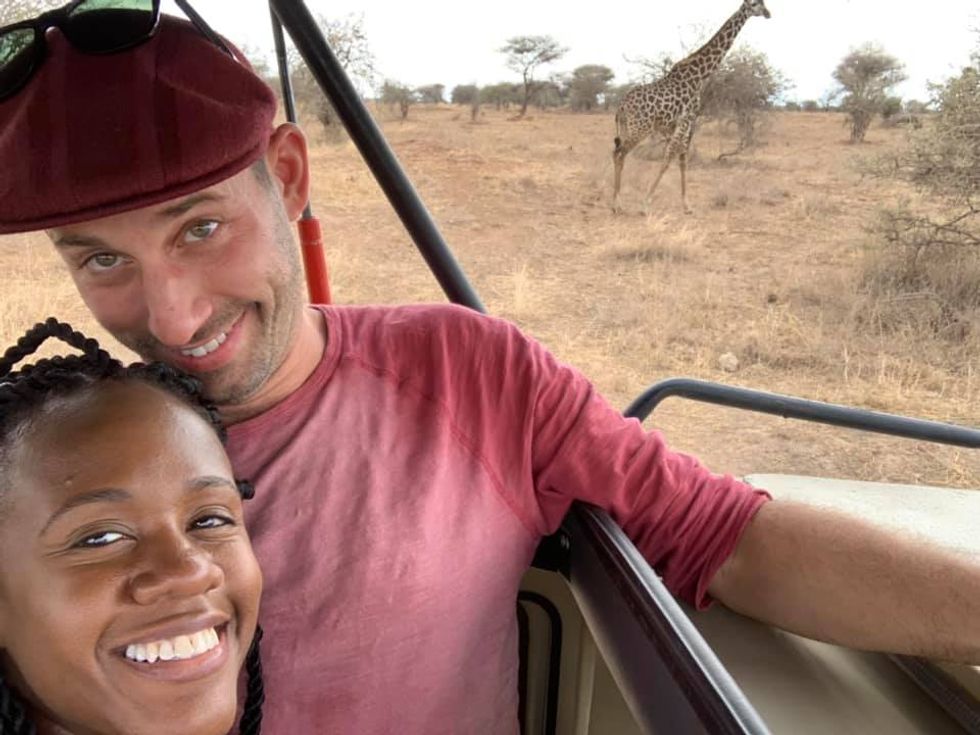 Because you never know what could be around the corner. "Please love each other while you can, as hard as you can." She wrote, "I know that wherever in the universe Steven's spirit now resides, that is exactly what he's doing: giving love and spreading joy and laughter. And knowing him, always quick with an off-color joke, he's probably entertaining someone with a story about how he royally screwed up that proposal and died while being extra."
Kenesha's Facebook post has gained millions of views...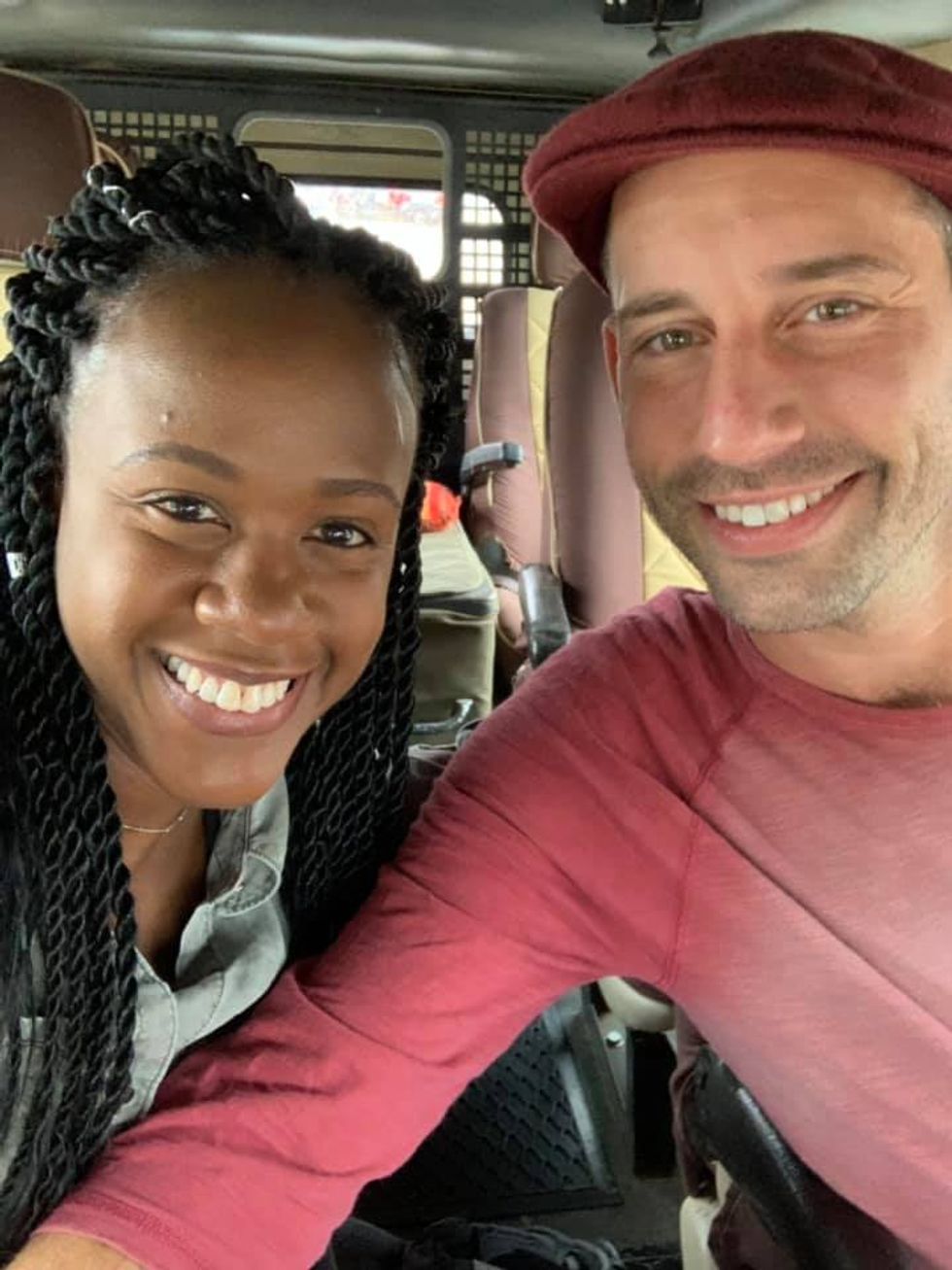 And people have been flooding in with their messages of support and condolence.
People have been remembering Steven's kind heart.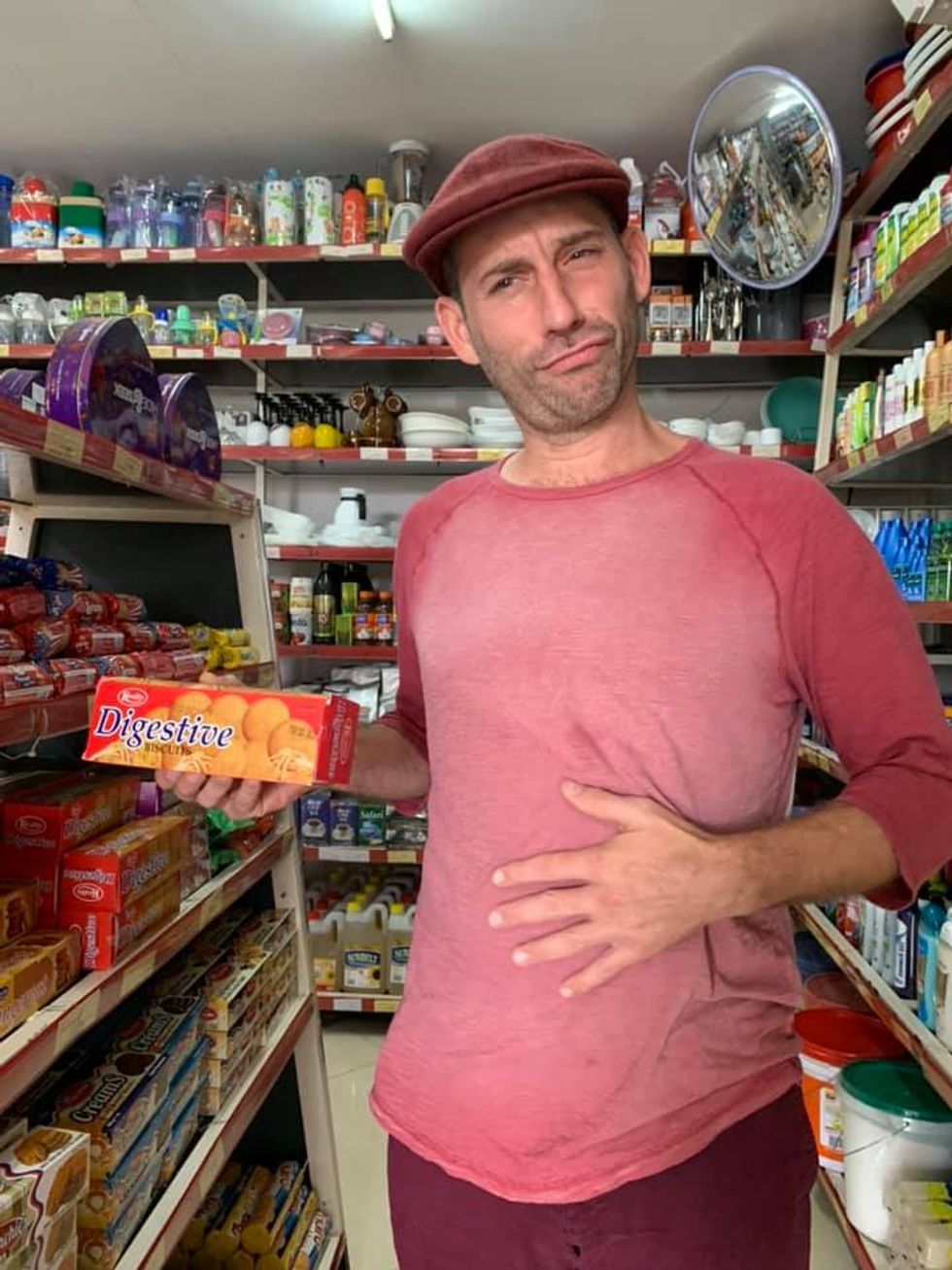 One Facebook user wrote, "In a world where some people can be so cruel, he was ALWAYS kind!!!! He was such a wonderful person. This world is losing a kind soul - the last type of person the world needs to lose.", while another put "He was such a sweet guy. We hung out many times back in the day. He was always a pleasure to be around."
Preparations to bring Steven home are now underway.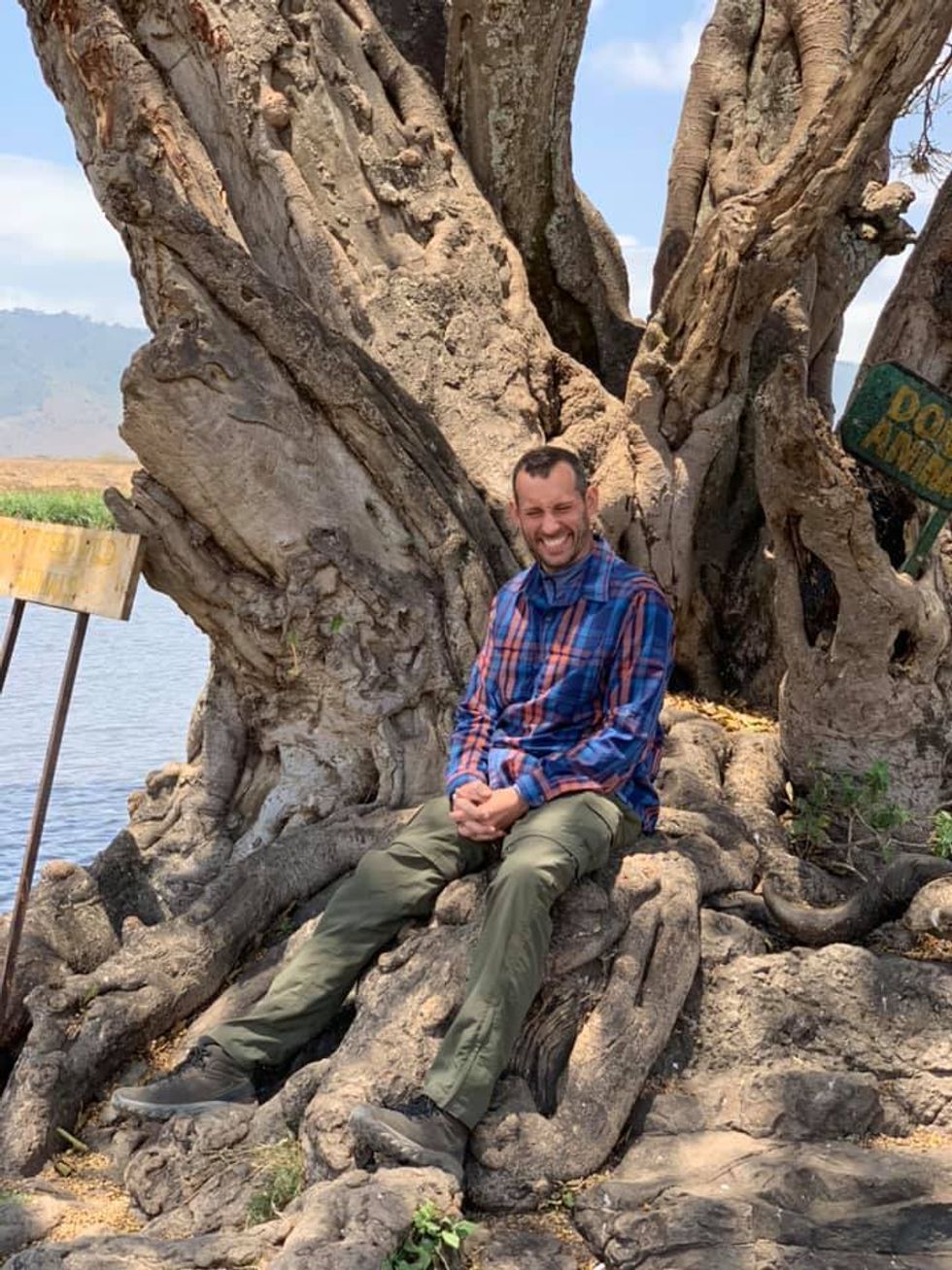 As reported by 
The
Advo
cate
, a U.S. State Department official has confirmed the department "is aware of reports of the death of a U.S. citizen in Tanzania." "We offer our sincerest condolences to the family on their loss. We stand ready to provide all appropriate consular assistance."
However, things are looking to be costly.
His old school have set up a Go Fund Me to bring Steven home. They have written: "Please join The Zachary High School Class of 1997 to help raise money for the return of Steven to the United States and for burial expenses. He did not have insurance, and any assistance is greatly appreciated. As you can imagine, this is beyond tragic, and the loss is unbearable for all who loved him."
Let's hope Steven can be brought home soon.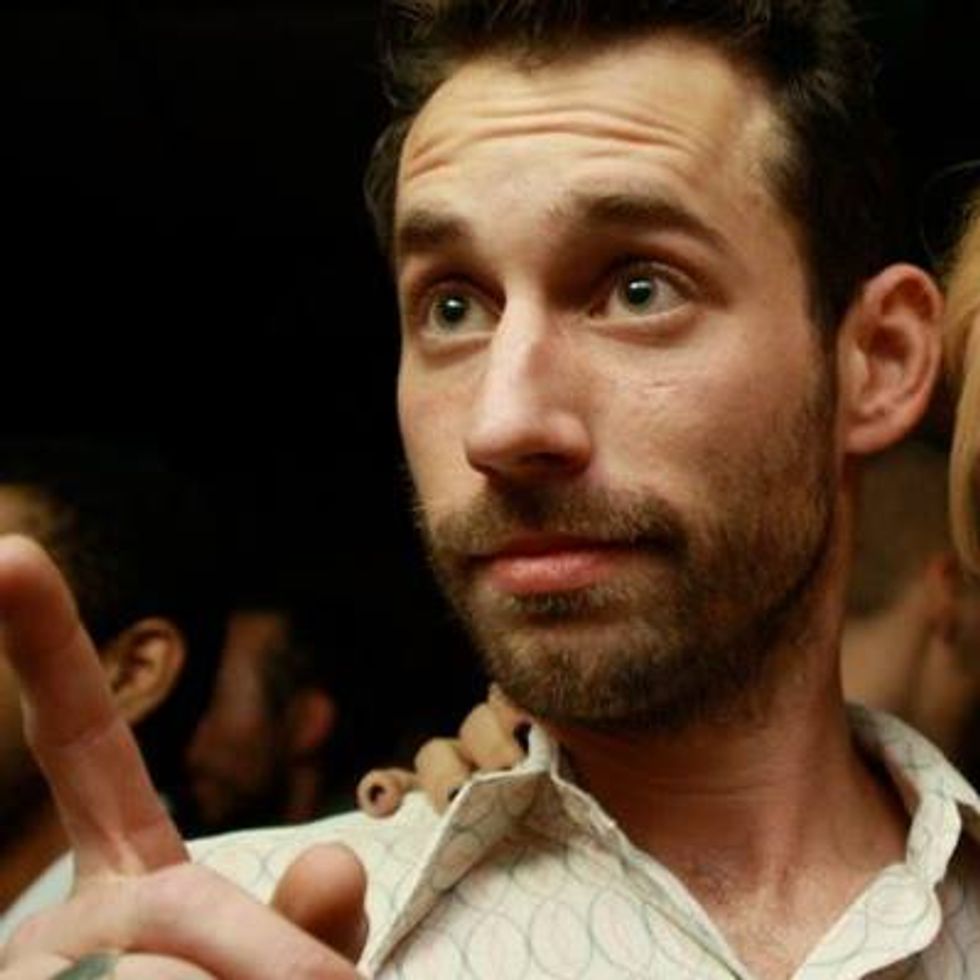 His family have said about his death: "We lost this beautiful soul on Thursday, September 19, 2019. He was with the love of his life, doing what he loved in life - adventure. Words cannot express the void that now exists in the hearts of everyone he loved and who loved him. His beautiful eyes and infectious smile will stay with us forever." R.I.P, Steven.