It's no secret at all that fast-food isn't good for us... at all.
Living off a diet that consists of nothing but junk food is guaranteed to badly affect our health and our weight... even though it tastes so good!
But one man from the U.K. decided to put this theory to the test by eating nothing but KFC for an entire week and, believe it or not, he actually lost weight.
Of course, it wasn't exactly healthy, but he managed to shed a few pounds during the week of binging only deep-fried chicken.
Keep scrolling to learn more...
When someone is trying to lose weight, eating junk food usually isn't their first move...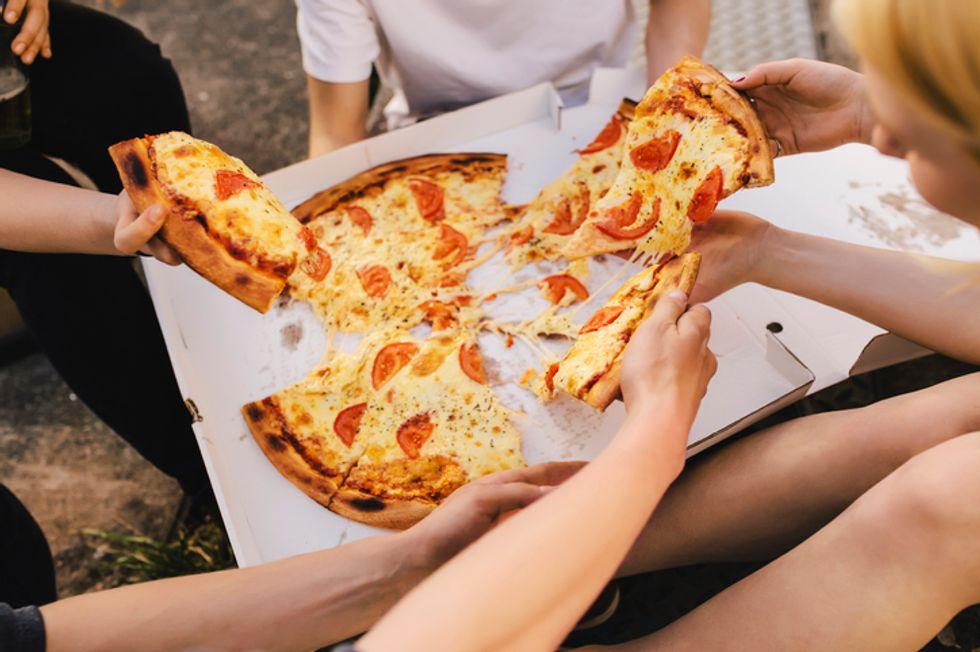 via: Getty Images
It's no secret that junk food is
the worst
diet to follow if you're trying to tone up or lose a few pounds.
Fast-food is more popular than ever...
It's affordable prices and quick accessibility make it an extremely popular choice for dinner time, and many resort to eating fast-food after a busy day at work.
But the effects on our health aren't good, at all...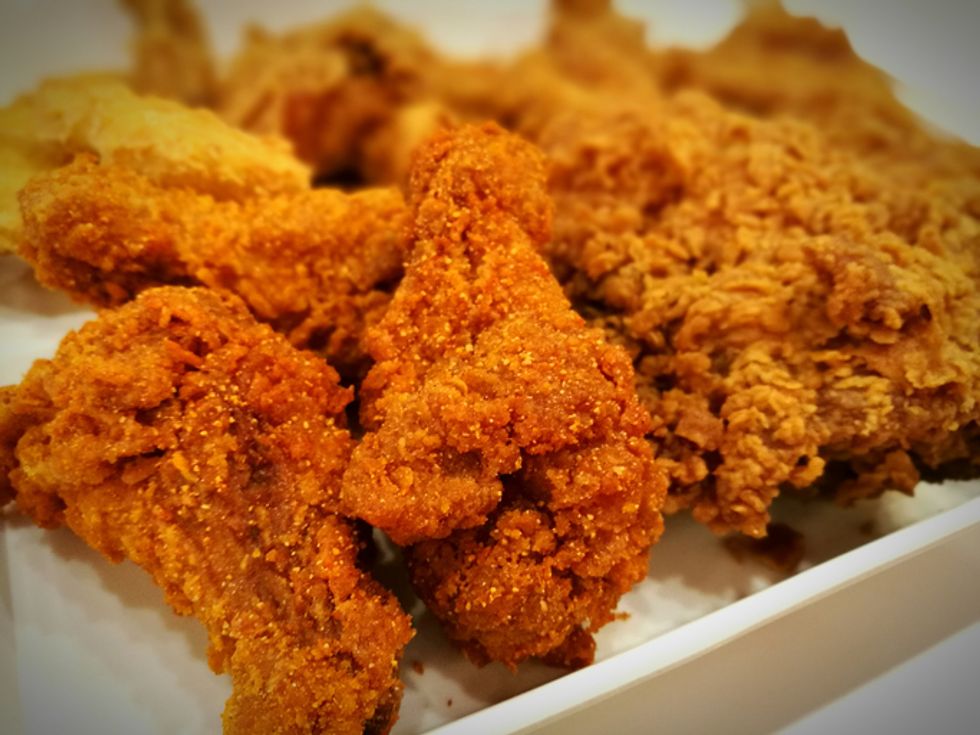 via: Getty Images
Fast food is typically very poor in terms of nutrition. According to a study paper in the journal
Health Promotion Perspectives

Trusted Source
, fast food tends to contain various substances that are generally unhealthy. It is high in sugar, salt, and saturated or trans fats, as well as many processed preservatives and ingredients. It is also low in beneficial nutrients.
The salt content in fast-food is through the roof...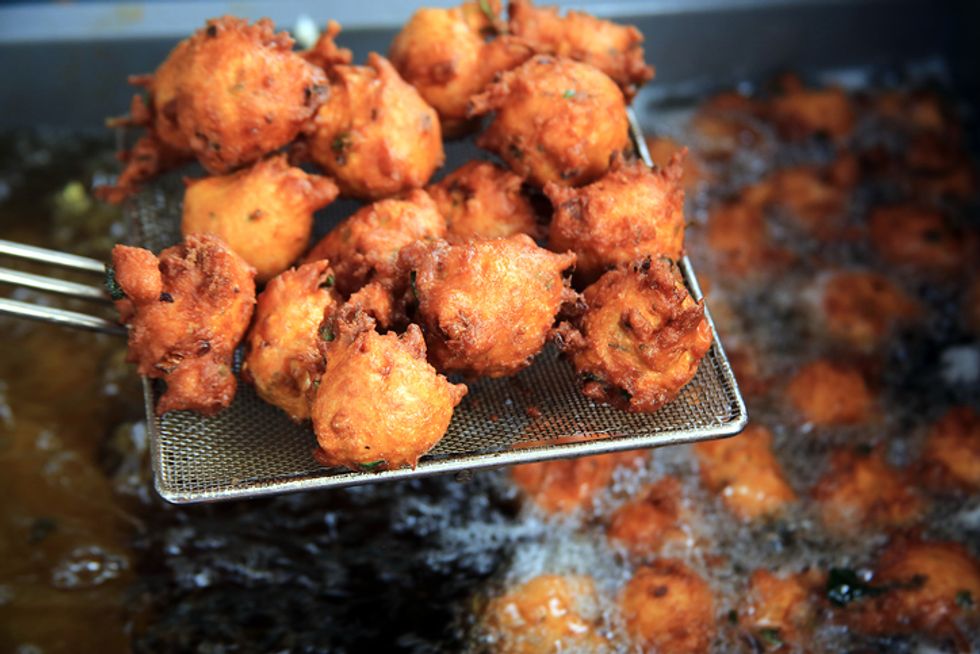 via: Getty Images
The 
Food and Drug Administration (FDA)

Trusted Source
suggests that a diet high in salt often increases obesity and a person's blood pressure, which means that a person is more likely to have a heart attack, stroke, kidney disease, or heart disease.
So when a person is trying to lose weight...
Fast-food certainly isn't on the menu.
But one man has proven otherwise...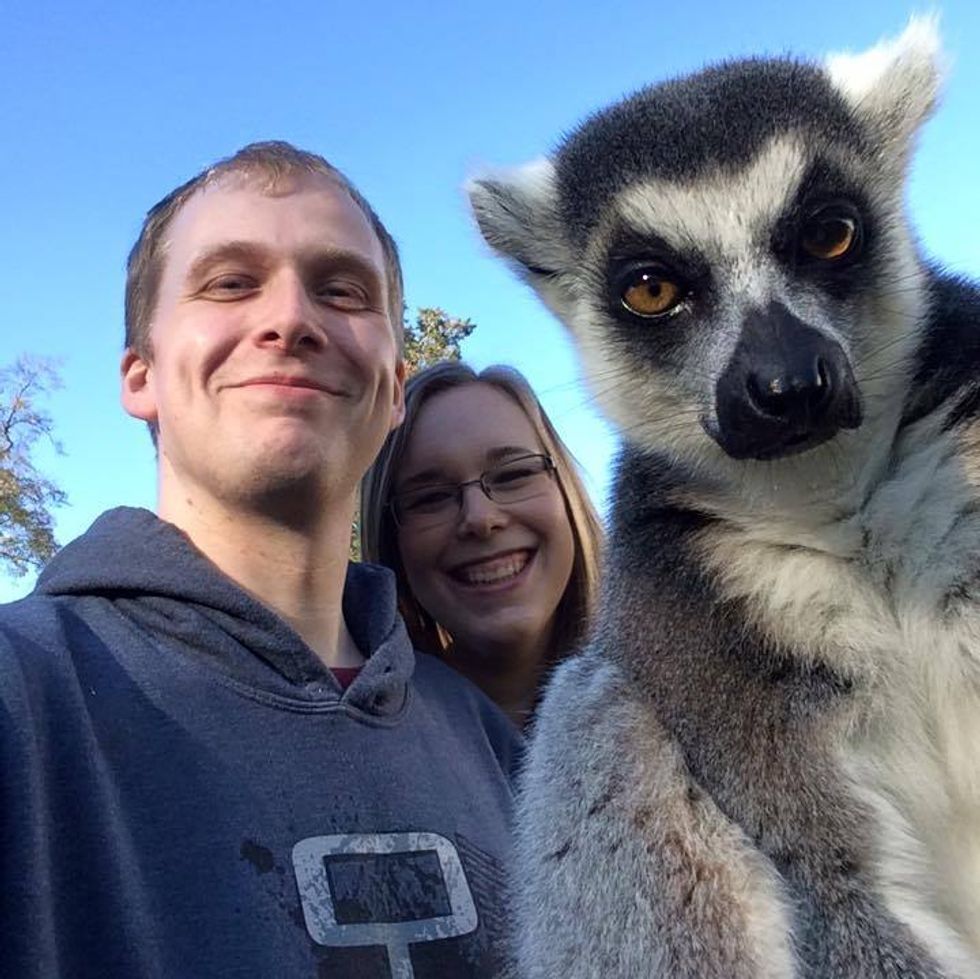 via: Facebook
Mike Jeavons, who is from Bedfordshire in the U.K. is a food reviewer who spends a lot of his time creating vlogs on his
Youtube channel
talking about all things dietary and food.
He's spoken about his love of fried chicken in the past...
And he wanted to do his own take on the docu-series Supersize Me - a film in which a director named Morgan Spurlock ate nothing but McDonald's food for an entire month.
In Supersize Me, Spurlock gained nearly 2 stone in weight...
via: IMDB
And he truly learned of the negative effects that the fast-food had on his mental and physical health.
Mike wasn't prepared to dedicate an entire month...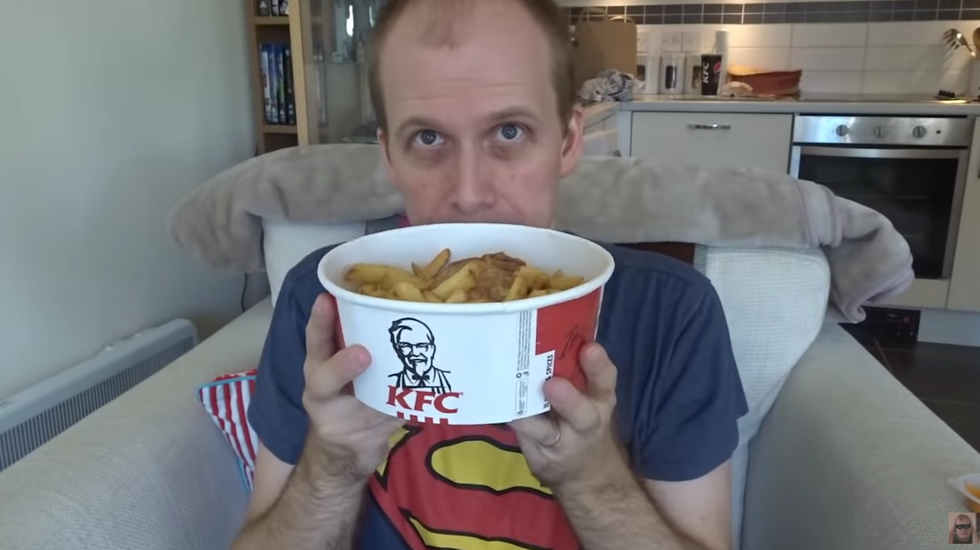 via: Youtube
So he settled for just 7 days of
nothing but KFC
... and he vlogged every single day.
He truly stuck to his promise...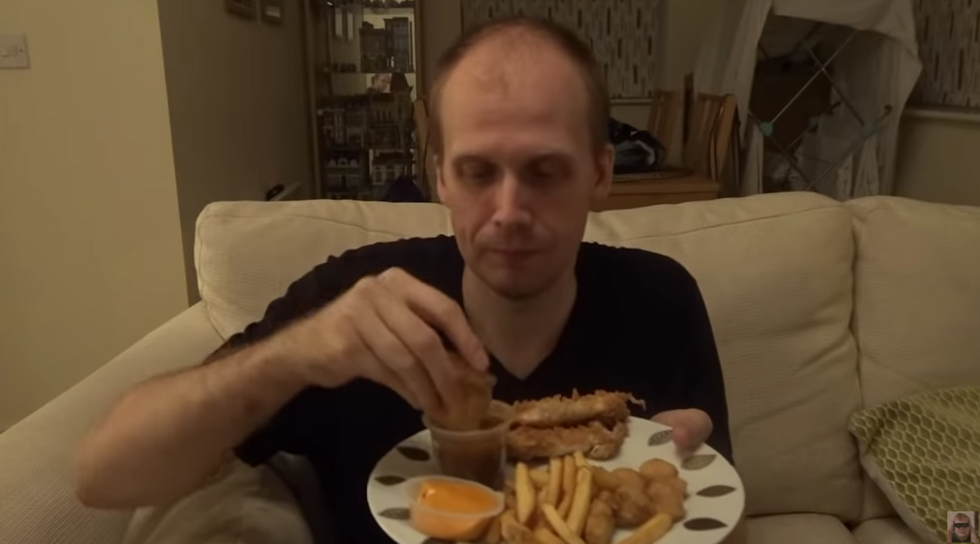 via: Youtube
And the thirty-four-year-old was tucking into the entire menu of KFC every day for an entire week.
The challenge didn't come cheap...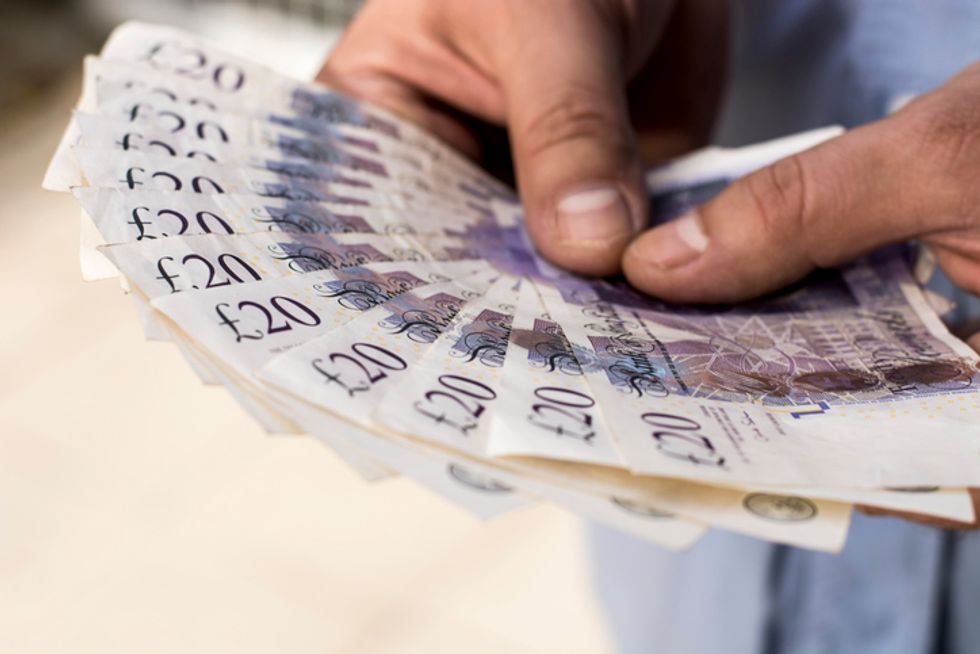 via: Getty Images
Mike figured out at the end of the week that he had spent a total of £105 ($136) on
just KFC.
Was it
really
worth it?
At the end of the week, Mike calculated that he only consumed around 2,000 calories per day.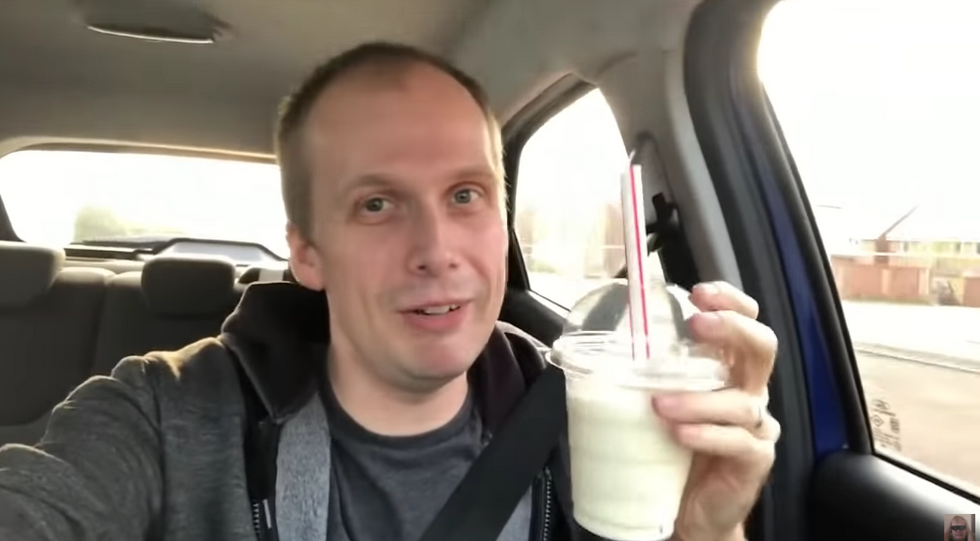 via: Youtube
This meant he dropped around 2lbs over the week.
But this doesn't mean his new diet was healthy...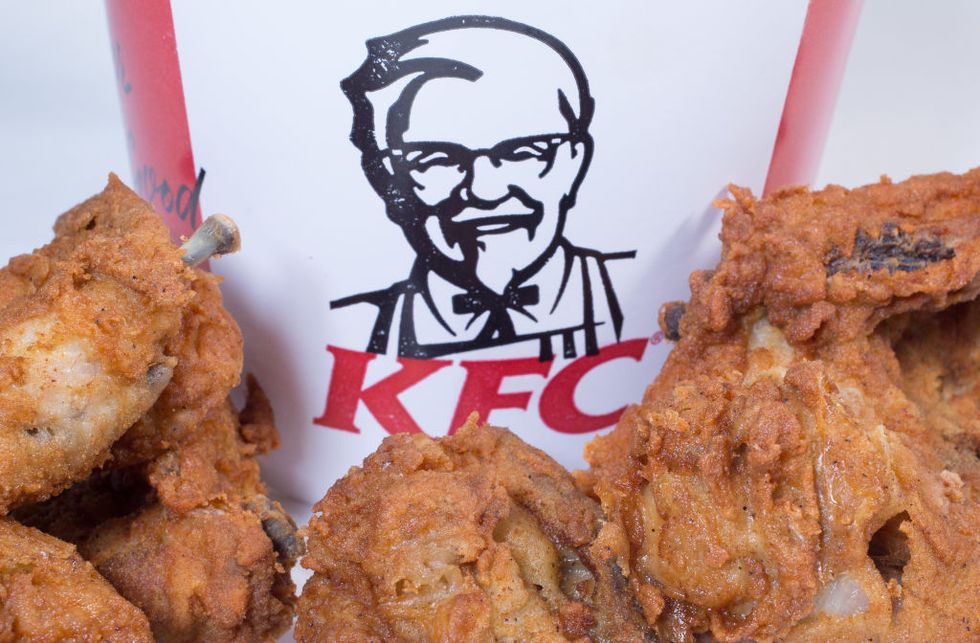 via: Getty Images
As a result of the crash diet, his salt intake increased to 150 percent of his recommended dietary allowance and his fat intake increased to a whopping 250 percent.
His love for the fried chicken pushed him further to challenge himself...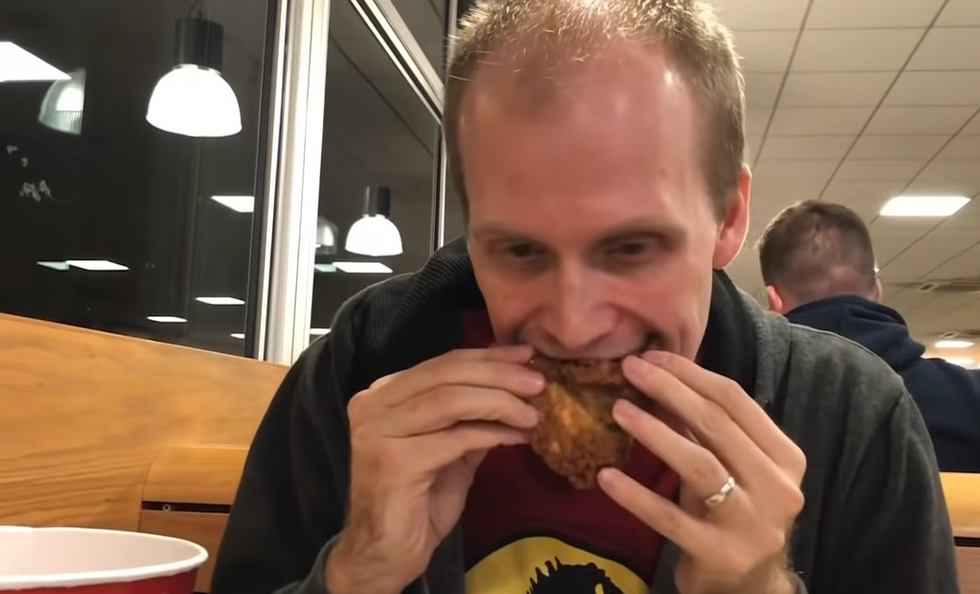 via: Youtube
Looking back on the seven days, Mike
said
: "I love KFC and wanted to see if I'd still love it if it was all I ate for a week."
He claims to actually miss eating KFC every day...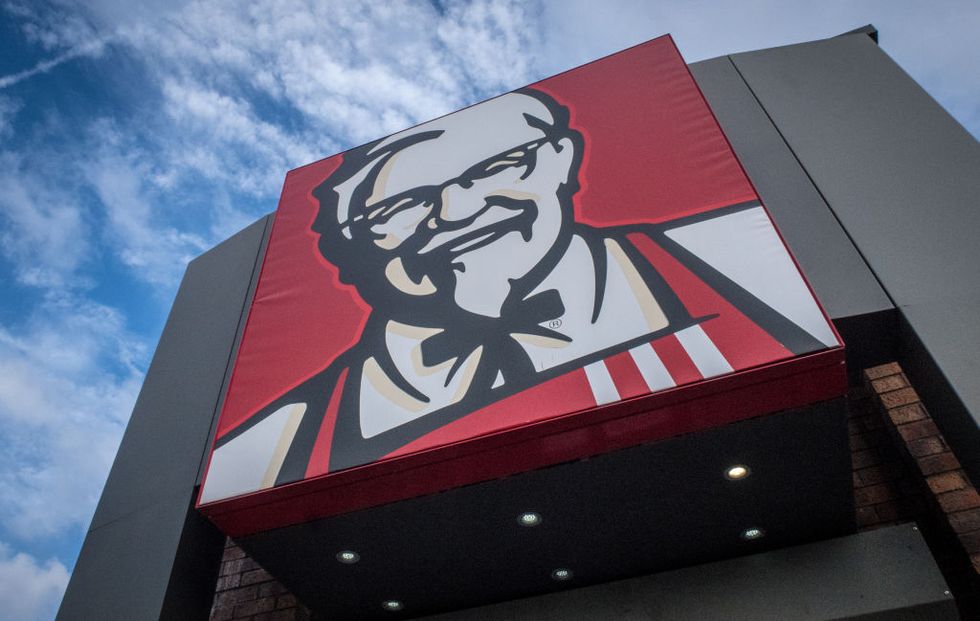 via: Getty Images
"After I stopped the experiment, the week after I felt constantly thirsty and had headaches. I also really missed KFC!"
Mike enjoyed his fast-food journey more than Spurlock did in Supersize Me...
"It was a lot of fun eating all this naughty food. Every day I would be really looking forward to mealtimes!" he claimed.
But he admitted that he wouldn't do it again...
"It's great as an occasional treat, but not something I'd recommend eating every day. It was fun to do but I wouldn't want to do it again!"
Mike isn't the only one attempting the Supersize Me challenge...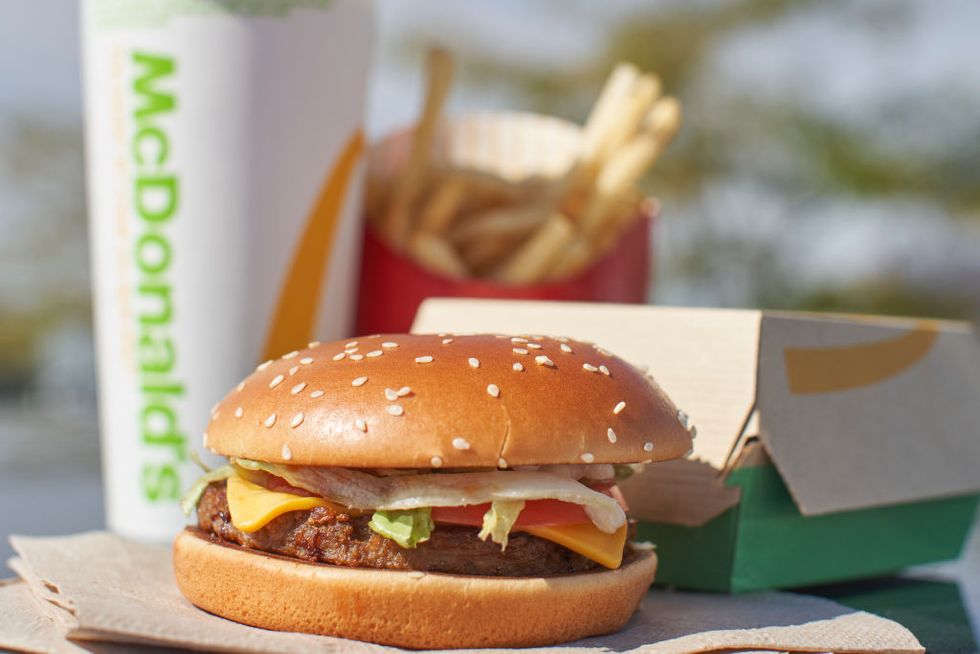 via: Getty Images
Earlier this year, 
Ryan Williams
, who is twenty-nine-years-old, ate nothing but McDonald's for a month to prove Morgan Spurlock wrong.
He felt Supersize Me was unfair...
He said: "I've wanted to do this for a few years, but I never found the right time. "Ever since I saw Supersize Me, I thought that the way he [Morgan Spurlock] did the experiment, was unfair."
Ryan believes exercise is key to being healthy...
"He ate 5,000 calories a day and didn't do any exercise, I didn't feel like it was a surprise he became so unhealthy," he said about the film, proving how exercise makes a difference to any diet, good or bad. For more fast-food content, keep scrolling to learn about the Amazon bracelet that shocks you if you eat too much junk food...