As any driver out there can relate, taking the dreaded driving test is always a nerve-wracking experience.
But once the test has been passed, we are free to drive whenever and wherever... and that is truly the best feeling.
But one man has recently made headlines after he drove straight into a canal minutes after passing his test.
Keep scrolling to find out more...
Taking a driving test is never fun...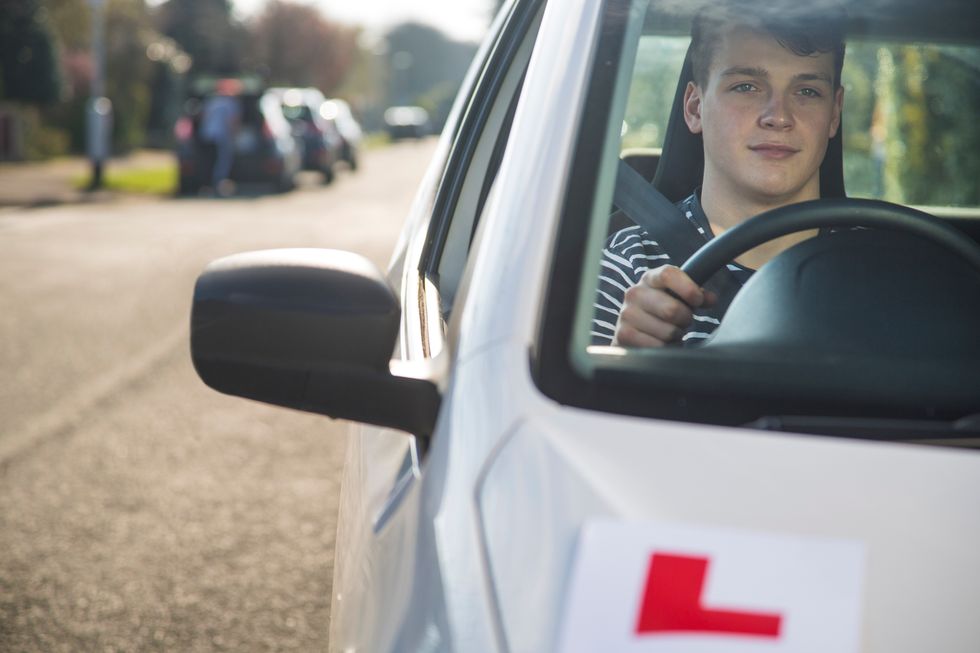 via: Getty Images
And there is
a lot
of stress and pressure involved in driving immaculately.
Driving tests are essential to becoming a qualified driver...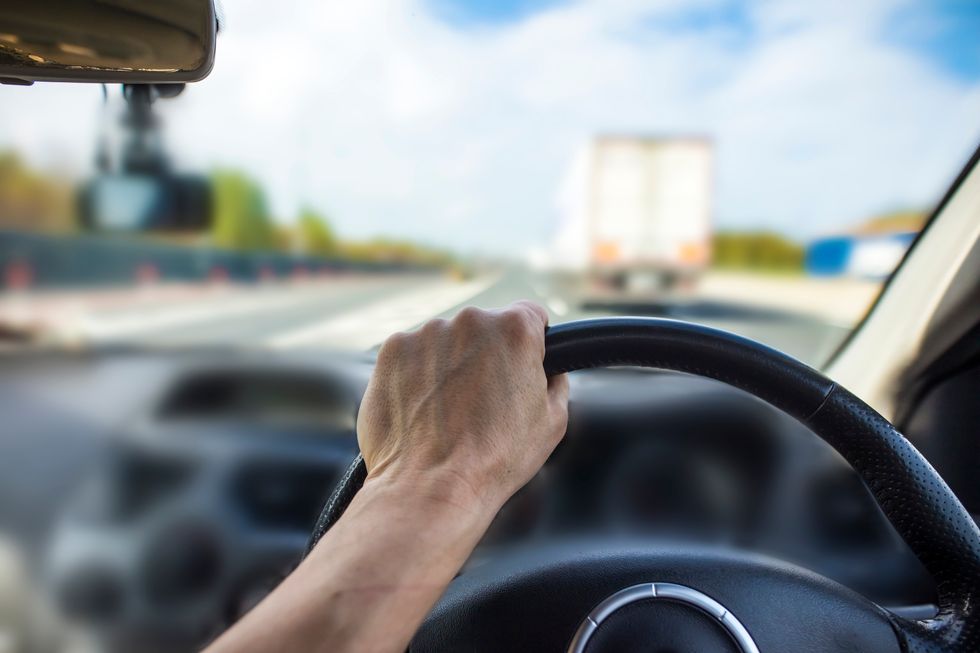 via: Getty Images
And because of driving tests, the roads are generally a much safer place.
But it's safe to say...
That there are still some pretty bad drivers out there.
And even though many manage to pass their driving tests (eventually)...
It can take years for a person to fully master the art of driving.
But one would imagine that minutes after a driving test, a person would at least know what they're doing...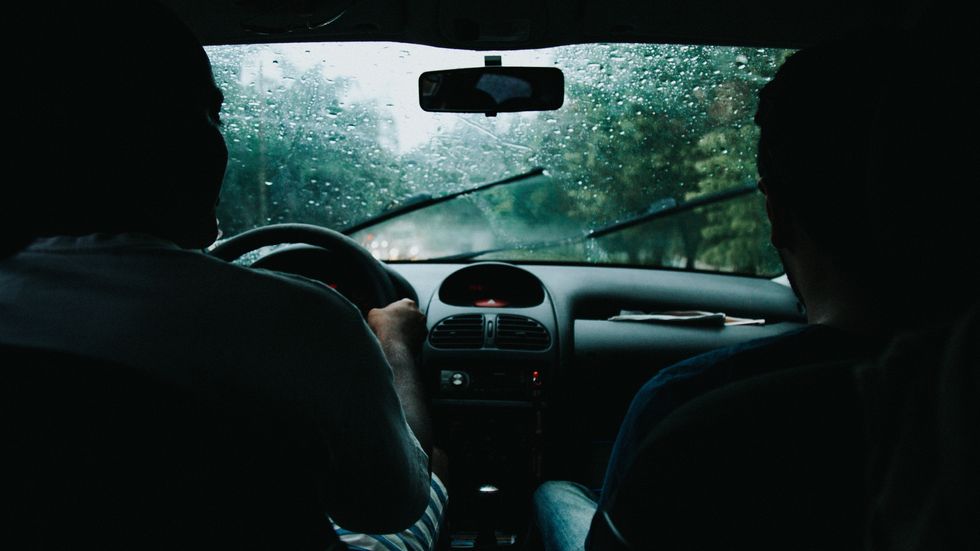 via: Getty Images
Right?
One man in China has recently proved that this assumption is highly incorrect.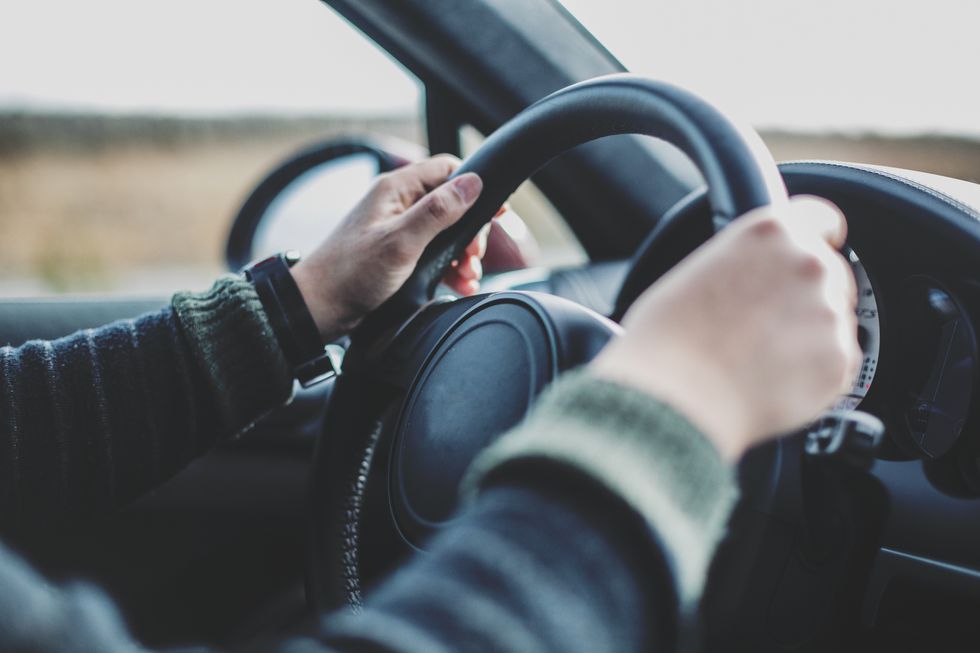 via: Getty Images
A video has surfaced online from the southern Chinese province of Guizhou in the city of Zunyi of a
very new
driver.
The video was originally shared via local media, but it has since gone viral worldwide...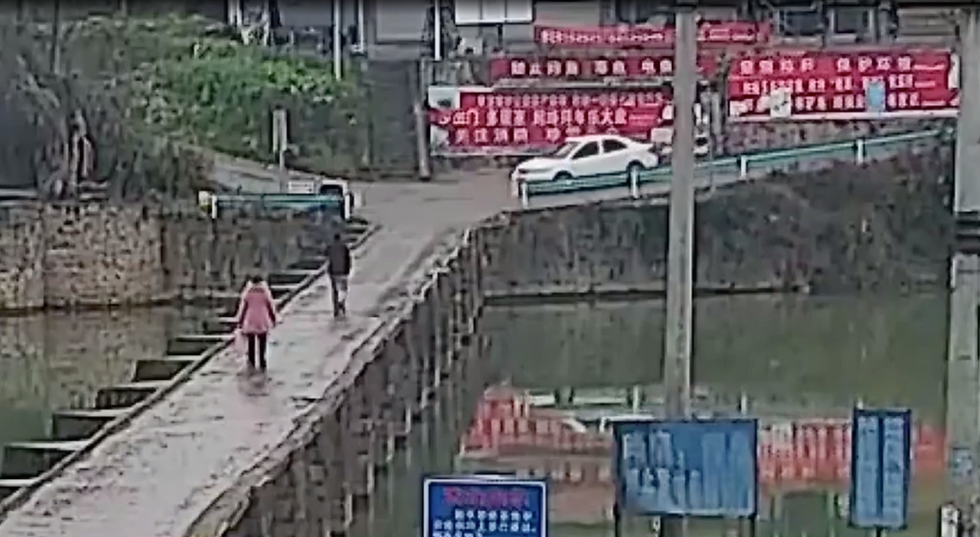 via: AsiaWire
The CCTV footage shows a white car driving along a narrow canal that has 2 pedestrians walking along it.
The driver of the car has since been identified as a Mr. Zhang...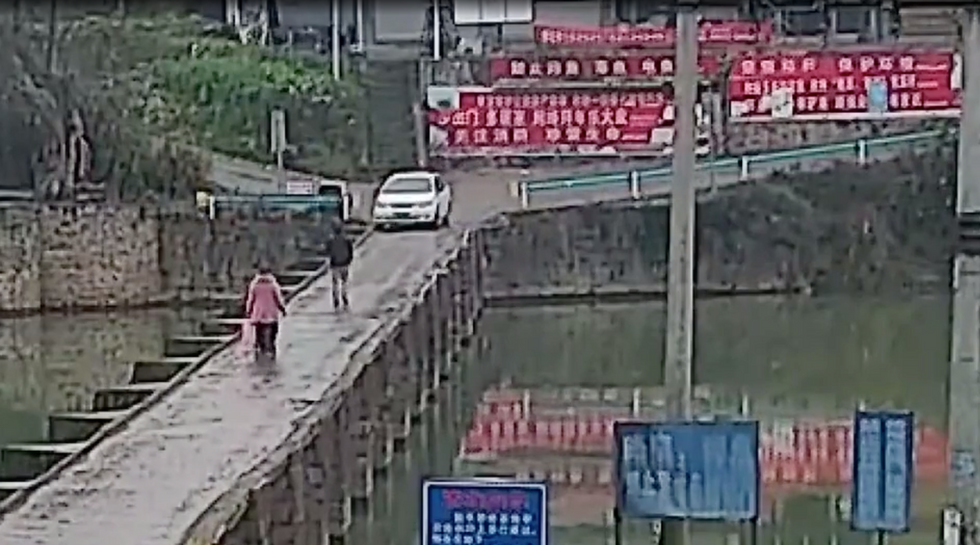 via: AsiaWire
And believe it or not, the new driver had passed his test
that very day!
But it's when Zhang comes face-to-face with the pedestrians when things begin to go downhill.
Zhang clearly panics when he sees the pedestrians...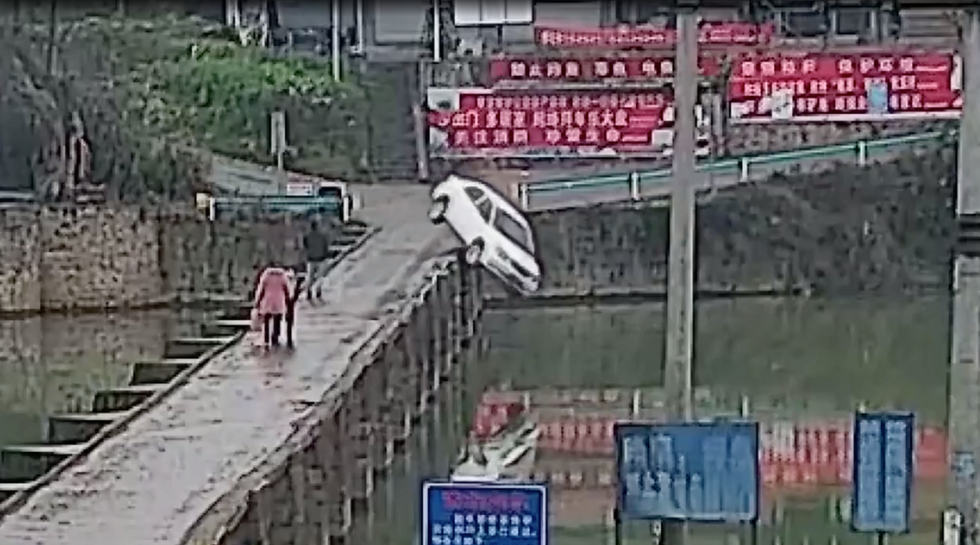 via: AsiaWire
And instead of simply slowing down or coming to a halt, he makes a sharp left turn and plunges straight into the canal.
Luckily for Mr. Zhang, the car instantly floats in the water...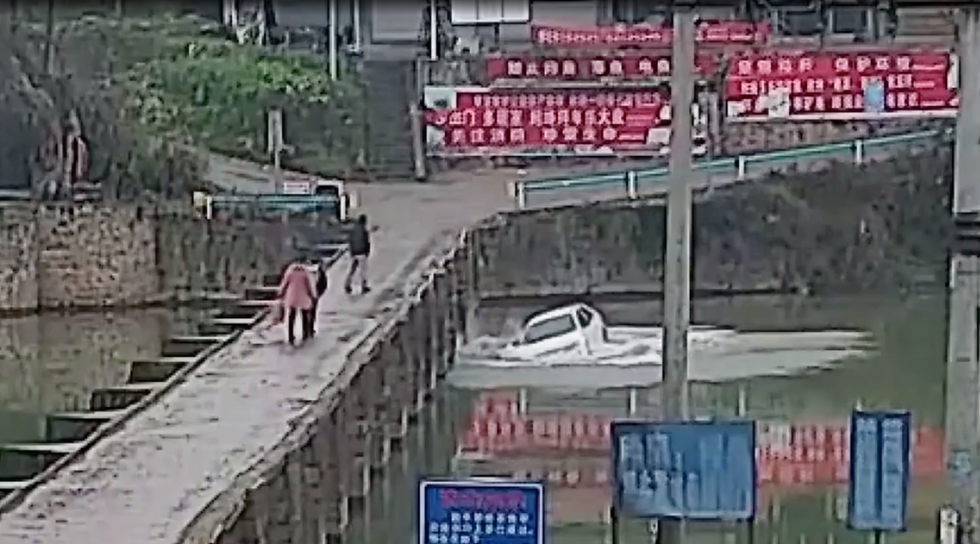 via: AsiaWire
And unlike the seemingly calm and unconcerned pedestrians, the new driver was in
quite some
panic.
Luckily, he managed to get out of the car and swim to safety...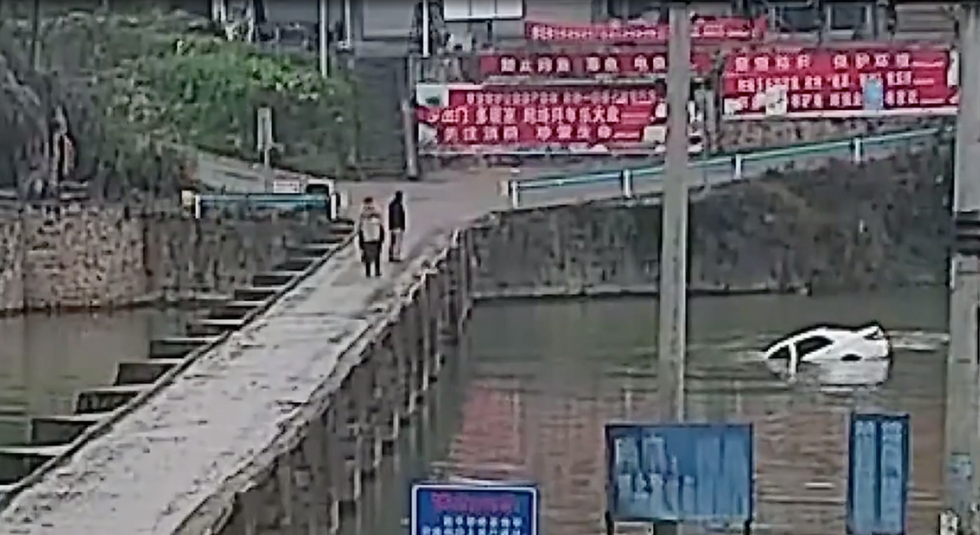 via: AsiaWire
But this isn't good news for his new car
at all.
So how on earth did Zhang let this happen?!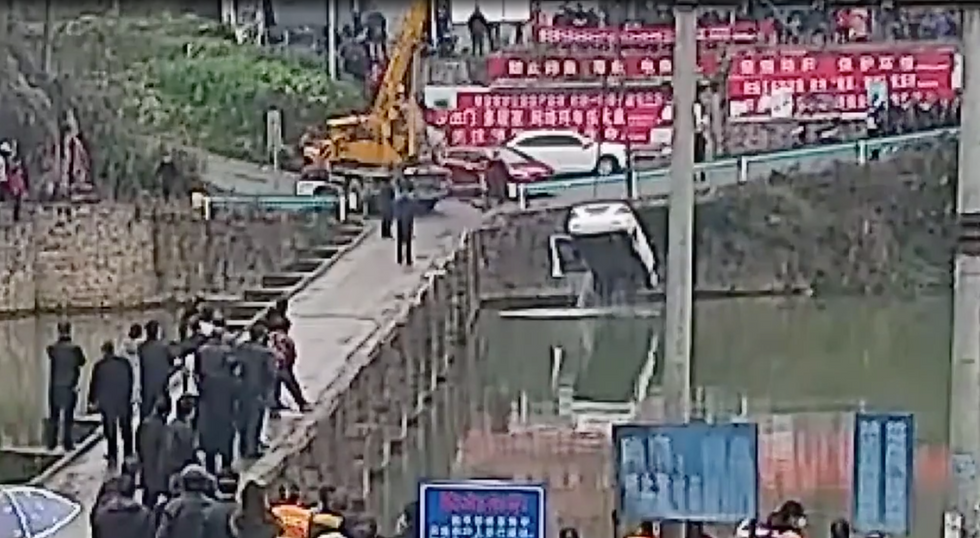 via: AsiaWire
Speaking to local media, he said, "While I was driving, I tried to grab my phone and read some messages while two people were in front of me on the bridge. I became nervous and turned left suddenly."
This seems to be a case of the classic "nervous driver"...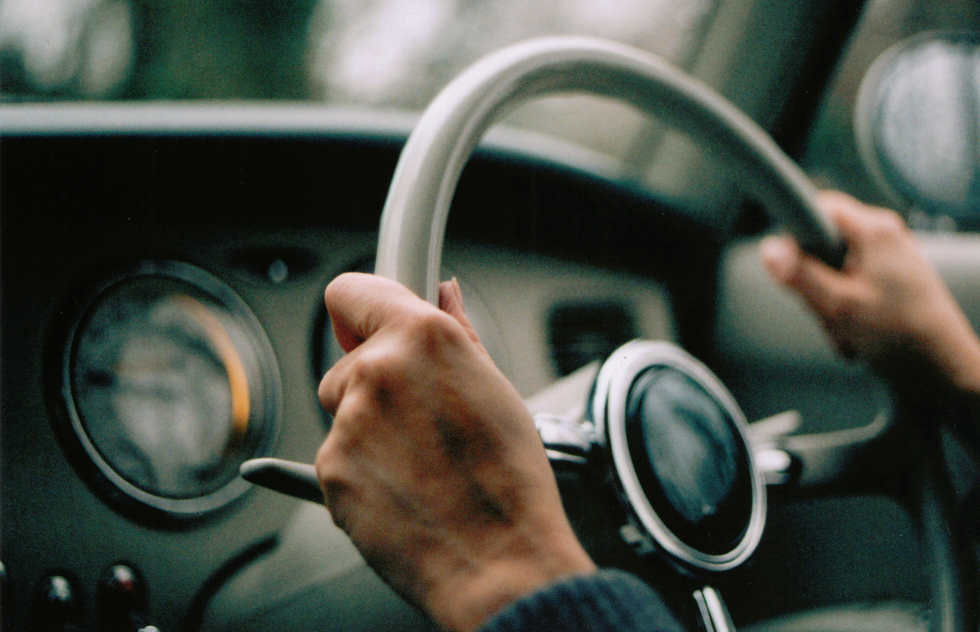 via: Getty Images
"Luckily, the car floated for a while. I couldn't open the driver's door so I had to kick open the door on the other side. Otherwise, I may never have got out as my hand was dislocated in the chaos." he explained of his injuries.
The driver was lucky to escape with just a dislocated hand...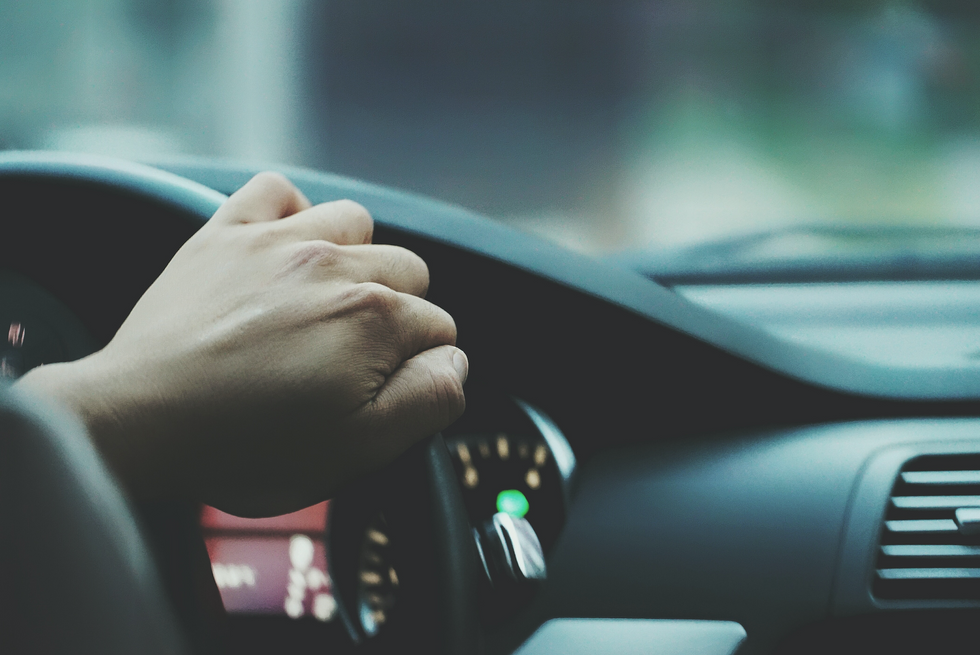 via: Getty Images
Residents helped Zhang get to a safe area before handing him some dry clothes, according to local media, while the police ensured the car was lifted out the river by crane.
Watch the shocking video for yourselves here...
And make sure to keep scrolling to learn about the driver who was fined for drinking water behind the wheel...