The Instagram engagement. It's a big deal. People often post their engagement pictures just moments after they've got the ring on their finger, not wasting a moment to share the news with friends and family. Or to show off your new ring.
The commonness of people seeing an Instagram proposal feels like almost a daily event.
Put a ring on it
Over the top
Tell the world
High standards
Rise above expectations
Dennis Brown II decided to go above and beyond.
Dallas ended up choosing the ring with the teardrop-shaped diamond.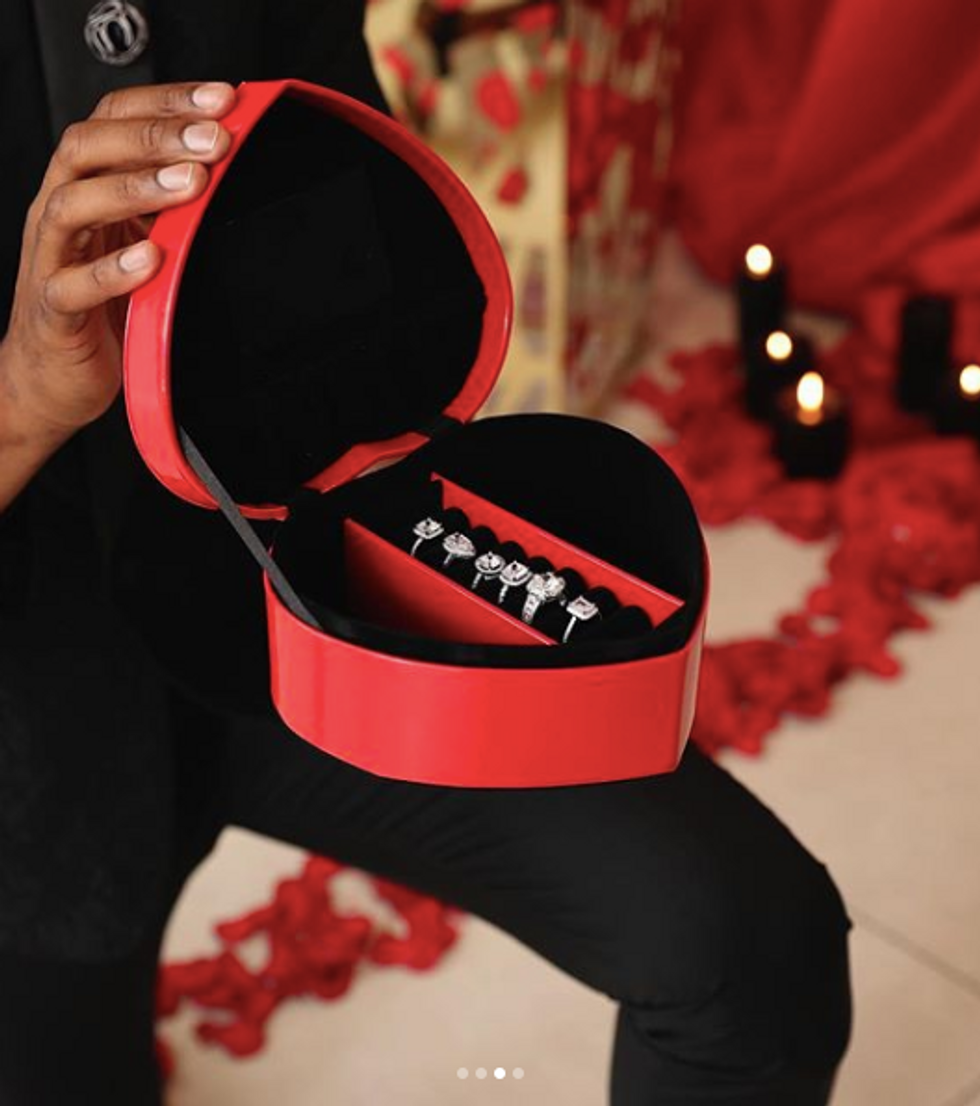 And obviously, she said yes.
But it didn't end there...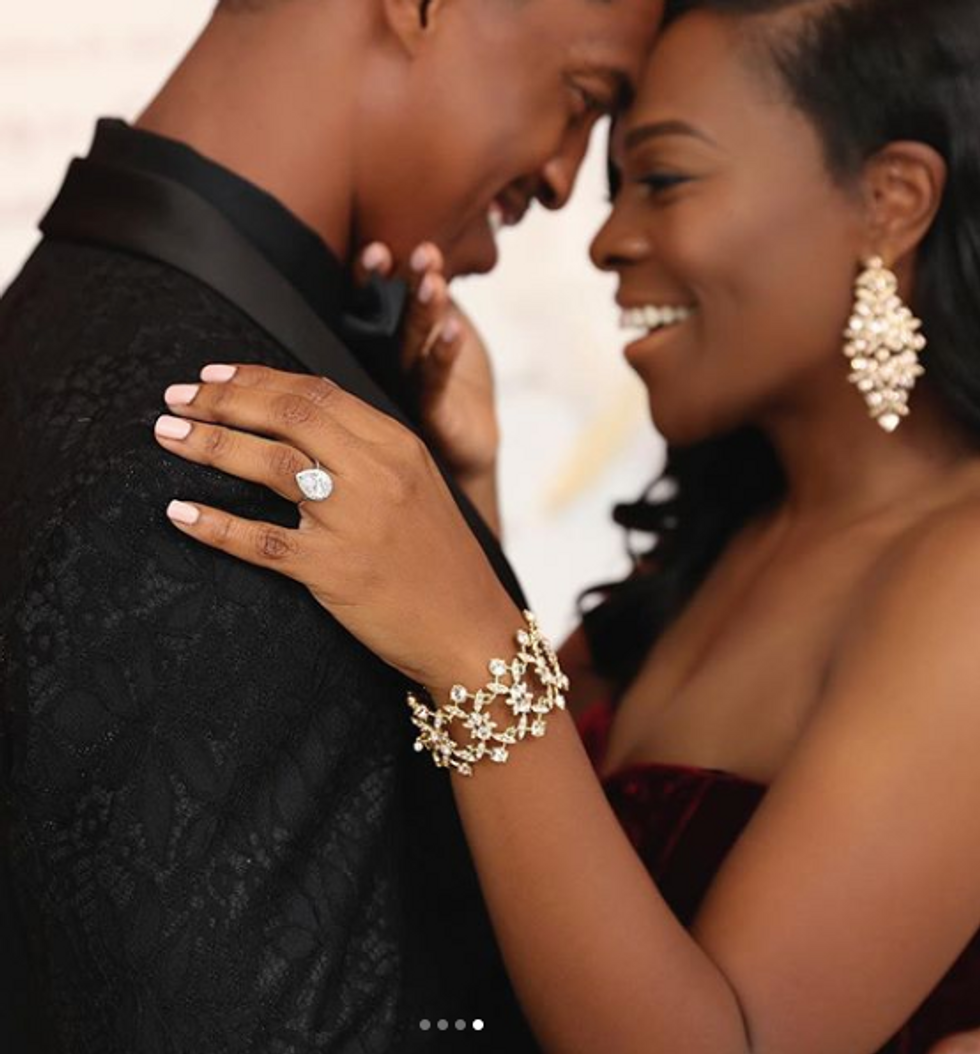 Brown went the extra mile by printing a massive poster of his most intimate, tender feelings for Dallas, which you can see in the photos behind him as he kneels.
Swoon!
The words say: