A man has been shot dead by police after he was apprehended for stabbing someone during an argument about wearing facemasks... And the horrifying footage from the incident has just been released.
Here in the U.S, it is gradually becoming mandatory to wear a facemask in all public places.
As we begin to ease out of the lockdown restrictions imposed as a result of the coronavirus pandemic, extra measures are being taken to stop that inevitable second spike.
In some states, it has become compulsory to wear a face mask at all times...
For example, in some retail stores like Costco, customers are required to wear one, as they are on all forms of public transport.
Some people are choosing to wear a face-covering regardless...
Just for a little peace of mind.
However, not everyone has been abiding by these regulations.
So many people are getting themselves in trouble for refusing to wear a facemask... All because they find them "uncomfortable."
Many argue that "they can't breathe" while wearing a facemask...
Imagine being one of those people now screaming 'I REFUSE TO GO SHOPPING IF I HAVE TO WEAR A SIMPLE FACE MASK TO HE… https://t.co/tdwJOUocXL

— Piers Morgan (@Piers Morgan)1594714028.0
Which
obviously
isn't the case, as millions of people would have suffocated by now.
Facemasks have been proven to not restrict oxygen levels in any way...
surgeons stand for 14 hour brain surgeries in masks and you think they're gonna cut off your oxygen and make you pa… https://t.co/LmI0mYeOPh

— joe (@joe)1594759933.0
And, as this Twitter user pointed out, surgeons have been known to complete fourteen-hour surgeries while wearing these masks... They can't be that bad then, can they?
Health experts have also been stressing their importance.
Healthline
describes facemasks as "crucial in the fight against the pandemic." They stressed that this rule is to protect others and not yourself - wearing a mask reduces the transmission of the disease by at least half.
It seems like a small sacrifice to pay, doesn't it?
idfwpwdwfm i don't f**k with people who don't wear face masks

— Cathy Kelley (@Cathy Kelley)1593110345.0
But evidently, some people would rather "live freely than be oppressed by masks."
But now, the story of one man's refusal to wear a facemask has gone viral...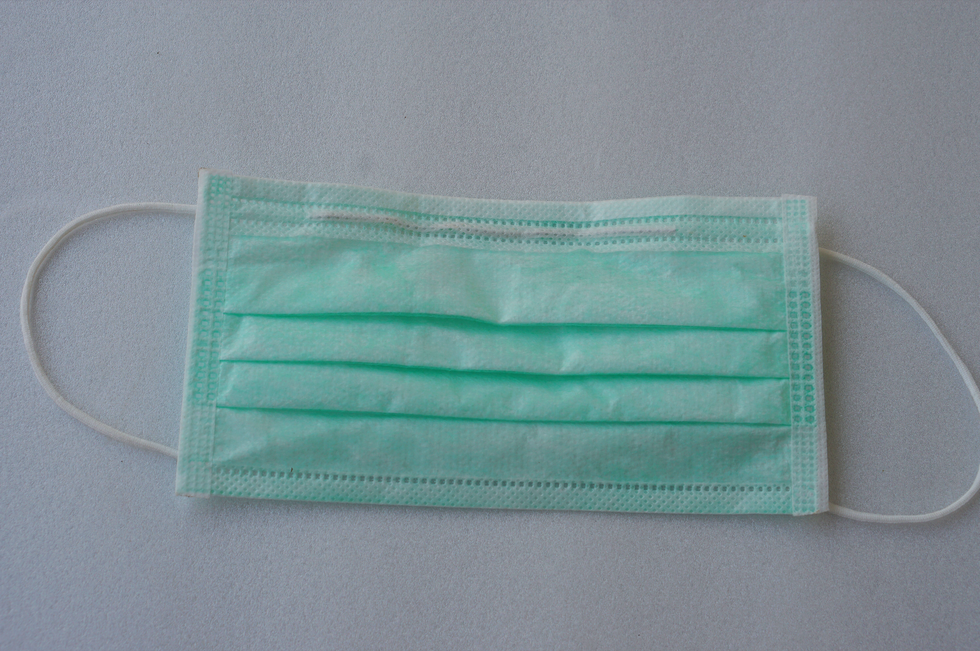 And his actions eventually cost him his life.
The incident happened yesterday in Michigan.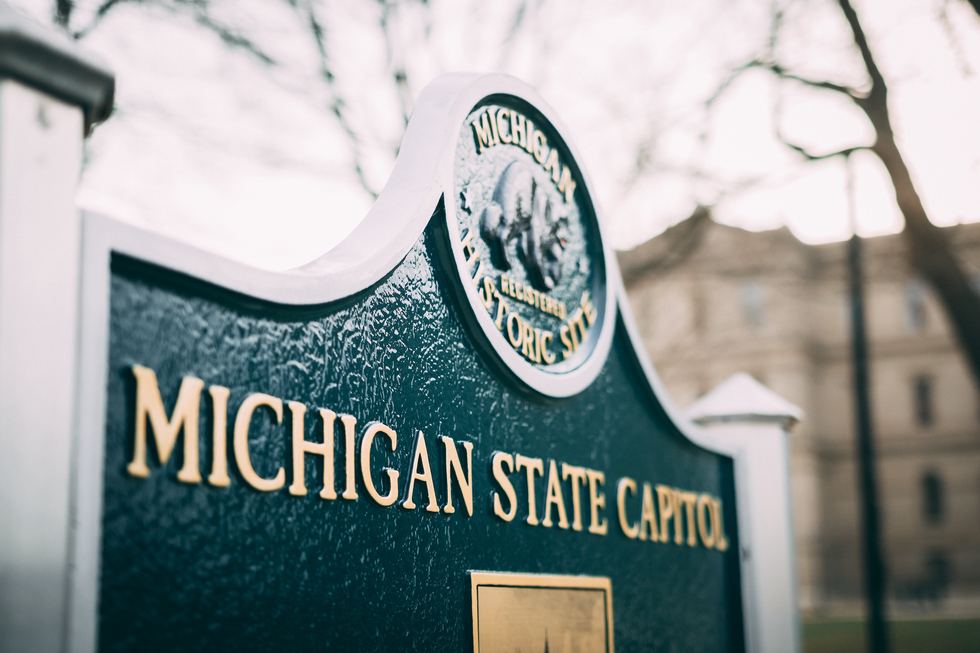 Sean Ernest Ruis, forty-three, had allegedly visited a shop called Quality Dairy in Windsor Township
without
wearing a face mask... Despite current rules within the state requiring residents to wear one in all public indoor spaces.
Inside the store, Ruis was refused service because of his refusal to wear a mask...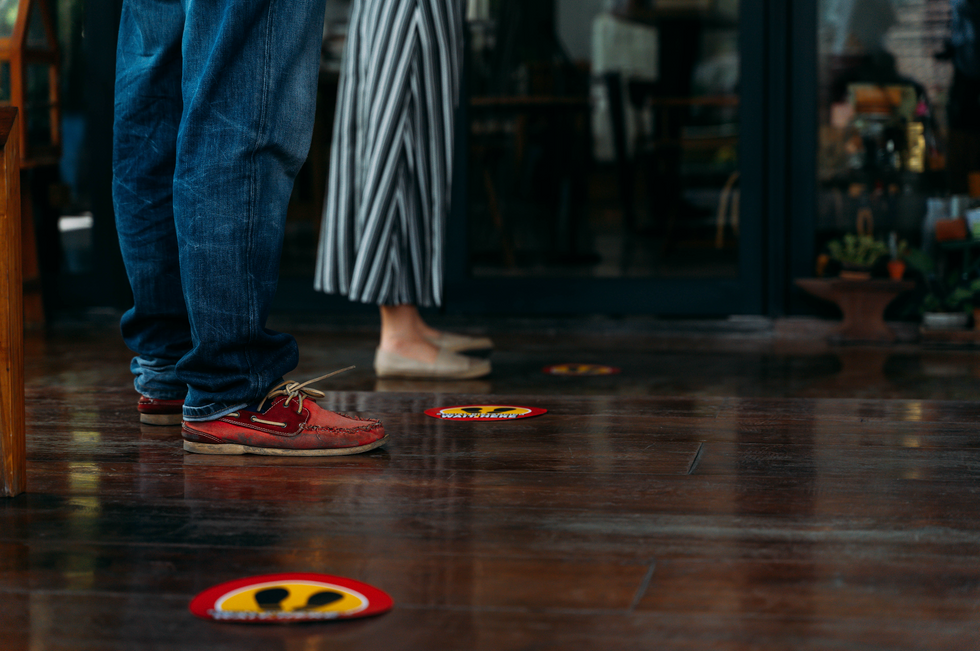 And a seventy-seven-year-old customer within the store, who was wearing a mask, is believed to have told Ruis to "put on a mask."
With this, an altercation broke out...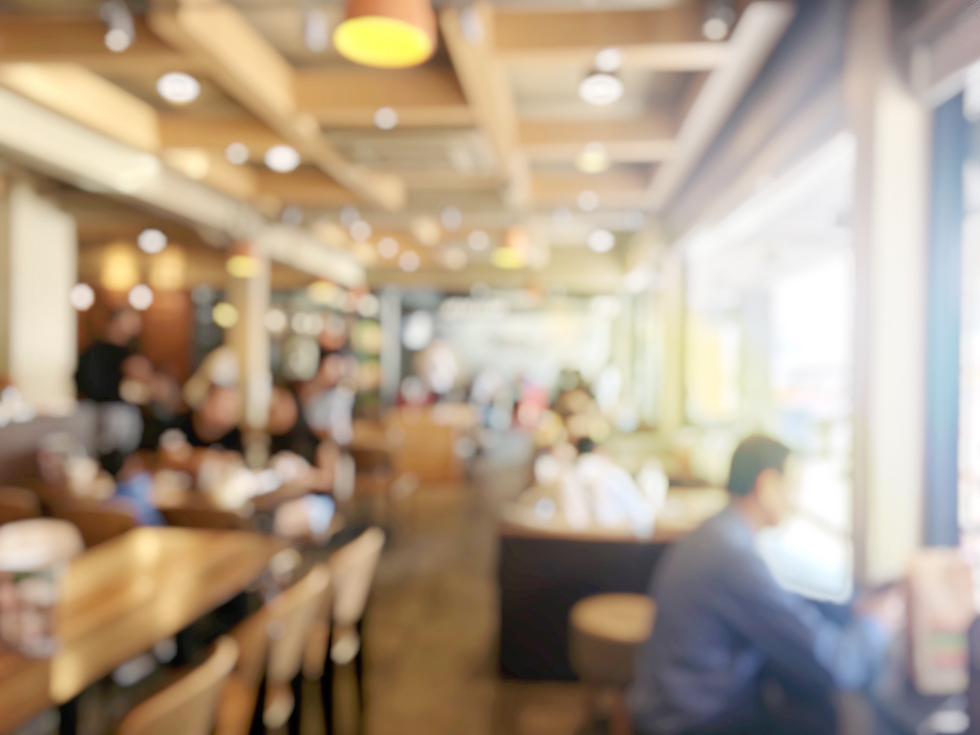 And it was here where Ruis allegedly stabbed t
he older man, according to 
Eaton County Sheriff Thomas Reich.
The unnamed elderly man survived his injuries, but is apparently in a "serious condition", Fox2Detroit reported.
Ruis then fled the scene...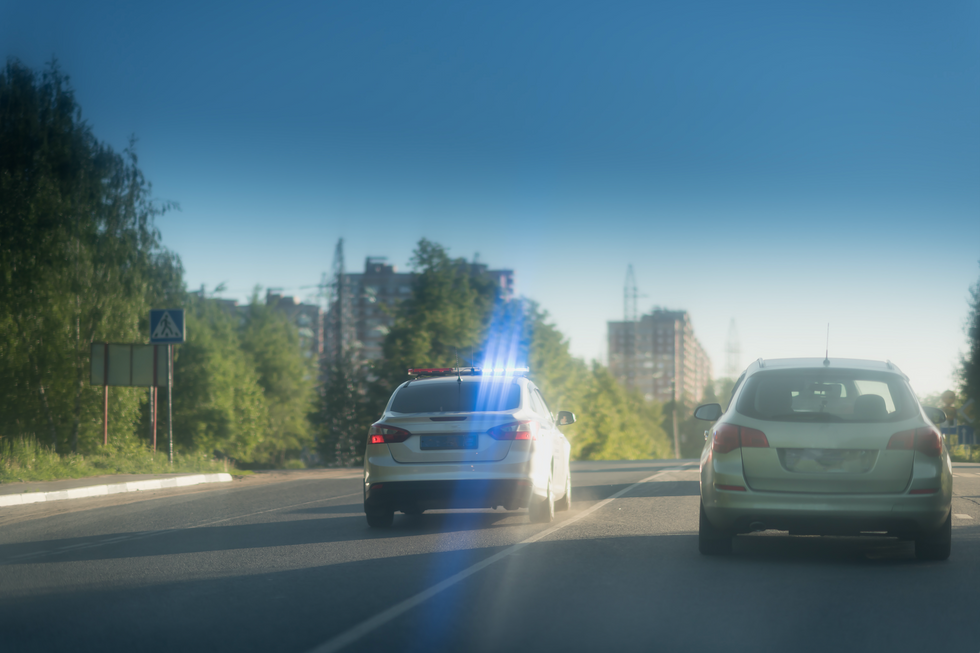 And with this, a high-speed police pursuit ensued.
Eventually, the police were able to pull over Ruis...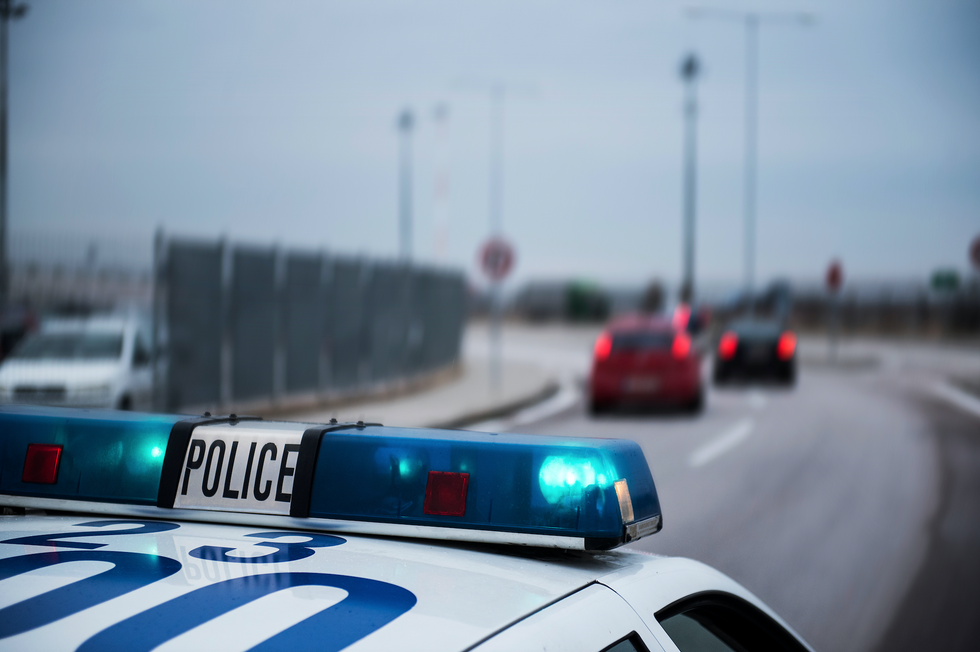 But then, things escalated.
As he emerged from his vehicle, he immediately launched an attack upon the female police officer confronting him...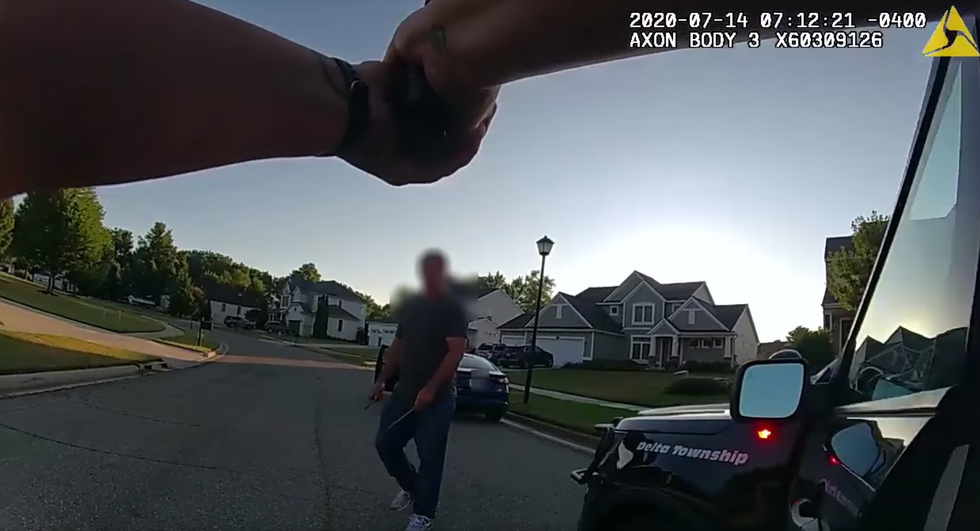 Lieutenant
 Brian 
Oleksyk
, from Michigan State Police, told Fox2Detroit:
"The suspect immediately gets out of the car and attacks the deputy with that knife."
The officer's bodycam captured the full altercation...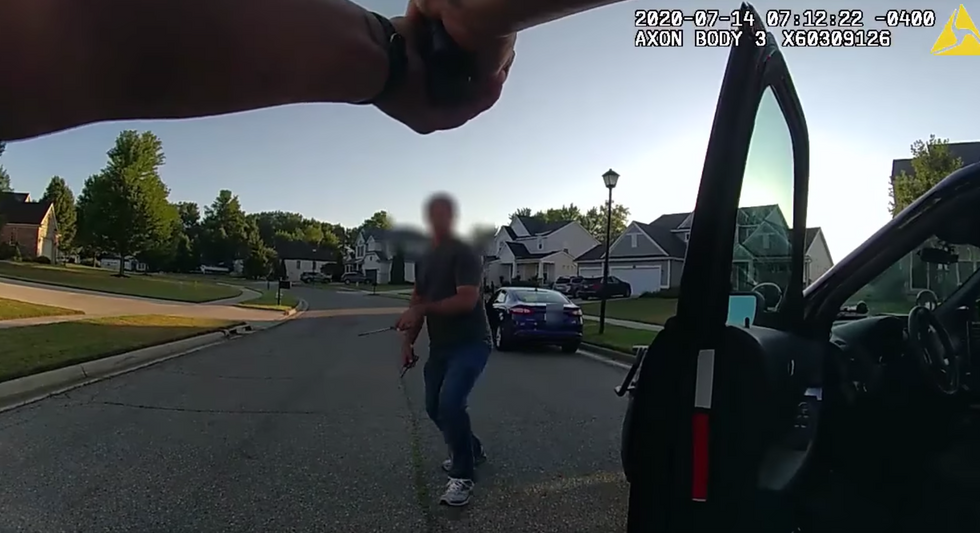 And Ruis could be seen approaching the woman with both a knife and a screwdriver.
It is truly horrifying to watch.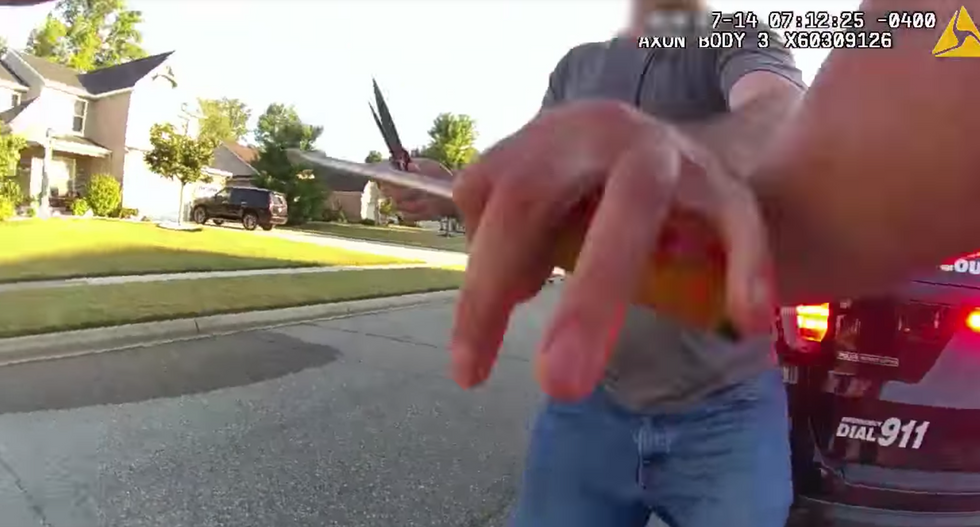 The officer repeatedly tries to retreat from the situation, but Ruis is relentless.
Eventually, she was left with no choice but to pull out her weapon.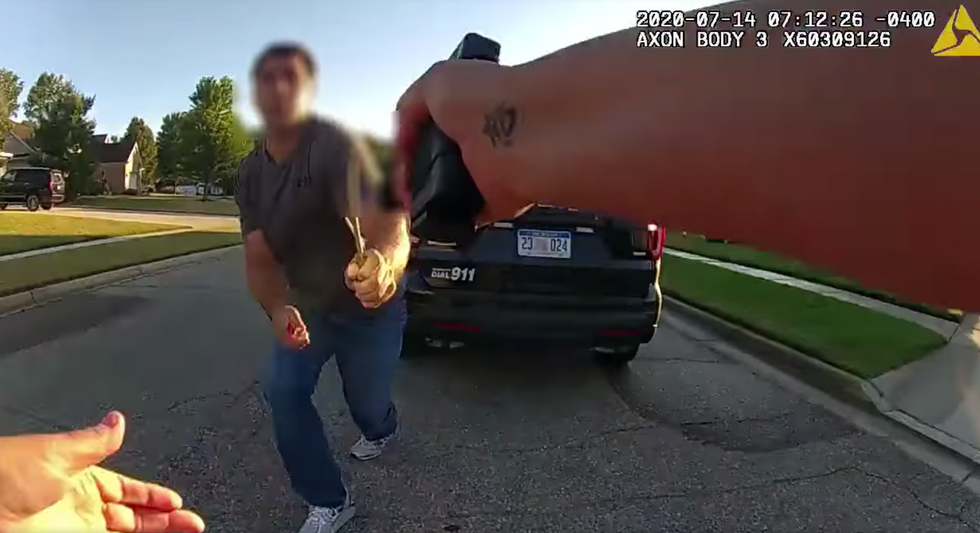 Oleksyk added: "She defends herself from being attacked with that knife and she shoots the suspect."
Ruis was shot several times...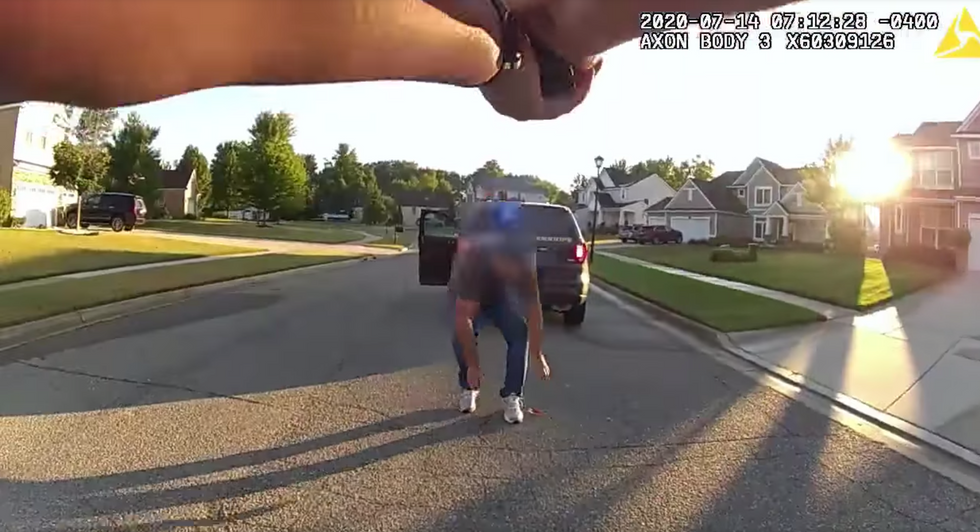 And, in the footage, he can be seen repeatedly trying to approach her, despite his gunshot wounds. He was taken to hospital following the altercation but died during surgery.
You can watch the full video here...
Though be warned, some viewers may find it disturbing. Michigan State Police are currently conducting an independent investigation of the incident.
People's refusal to wear facemasks is utterly disgraceful...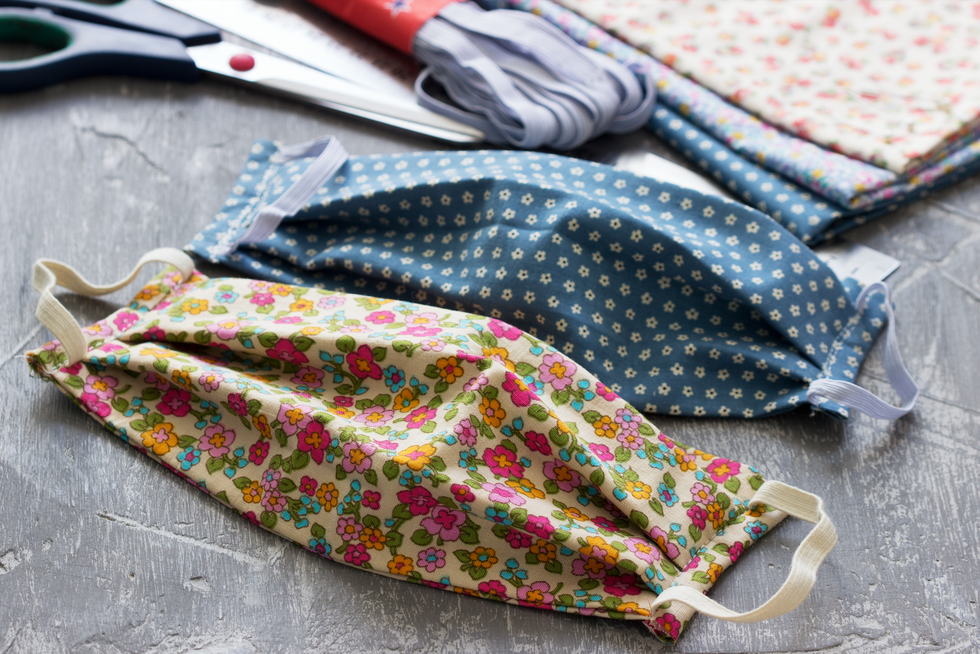 And there are more and more stories emerging of people causing scenes in public when asked to wear one. Keep reading for the story about the customer who was forcibly removed from the store for her disgraceful refusal...