Kids can be a handful, but it's true that most everything they learn is picked up from someone else.
Once in a while, as a mortified parent found out, a kid will say something so out of line and ridiculous that their parent isn't even angry.
As you'd imagine, any responsible parent would immediately seek out the influence on their kid.
Presumably, when something so ugly is said, that influence would get cut out of their life altogether.
What do you do, though, when the bad influence is an adult?
To FURTHER complicate the issue, what happens when the subject matter at hand isn't just sensitive...
Manchester mom Gill Turner was shocked when her autistic daughter Millie-Grace asked if it was "okay to call someone a n*gger?"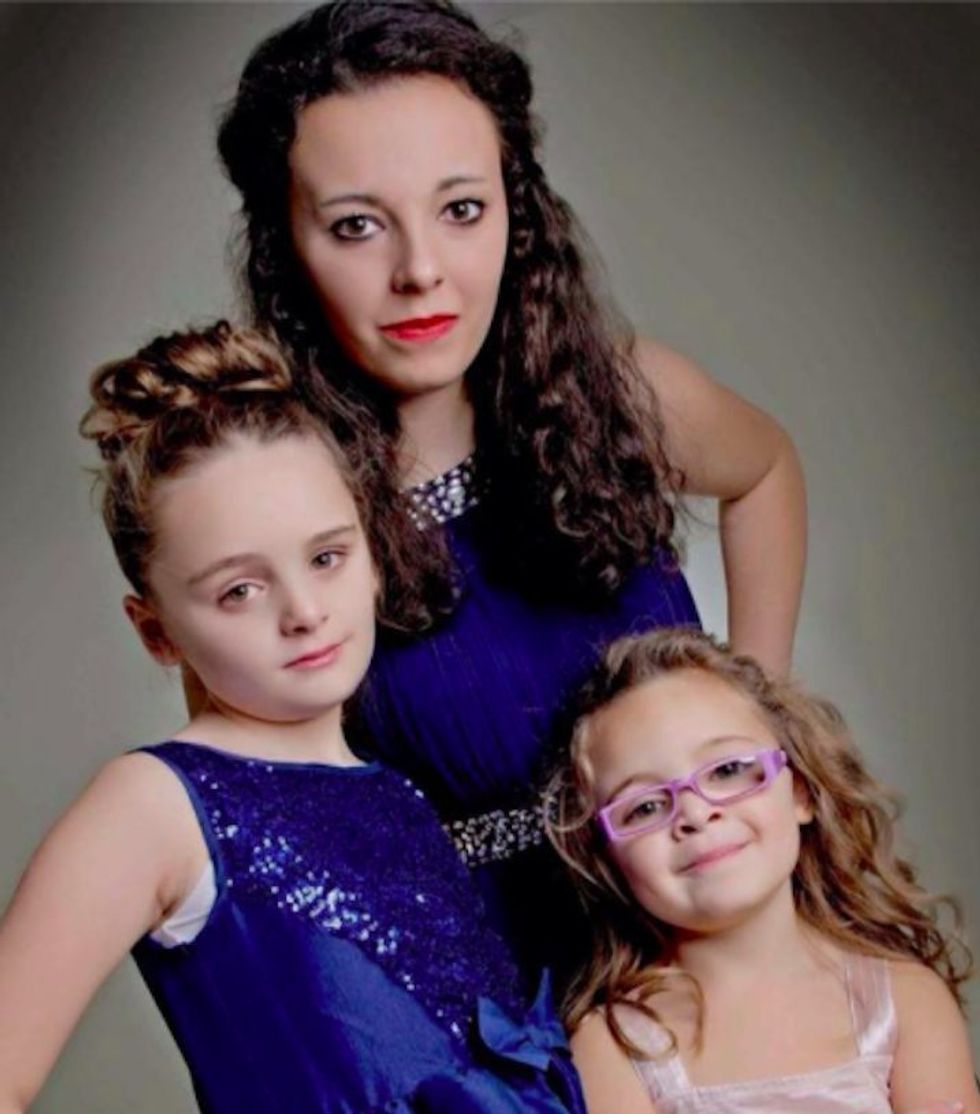 via: Metro
She was even more shocked, and disturbed, when she realized that her daughter's question was prompted by a series of hateful, racist texts sent by Dean Sheridan, the father of one of her daughter's classmates.
Sheridan fully admits to sending the racist and vile messages, saying they were in defense of his daughter.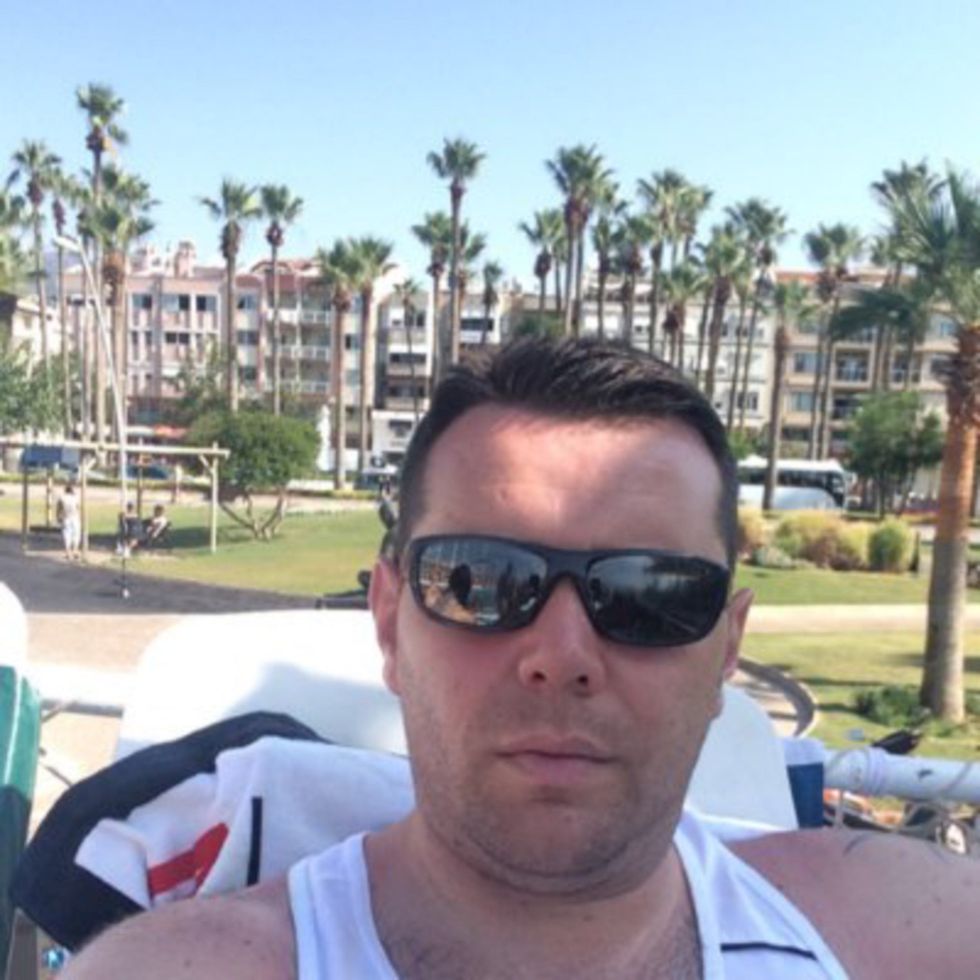 He claims his daughter had received nuisance calls from Millie-Grace while off from school with a broken leg. "Millie-Grace walks to school with the man's daughter and they had been involved in a typical incident of pre-teen banter," Turner said. "My daughter had been messaging this girl and she had been messaging back, but this man got hold of his daughter's phone to get Millie-Grace's number and in the space of one day she had received seventeen text messages from him."
The fact that he freely admitted to it says a lot.
As you can see, they escalate quickly and even threaten violence, but Millie-Grace has NO problem handling them herself.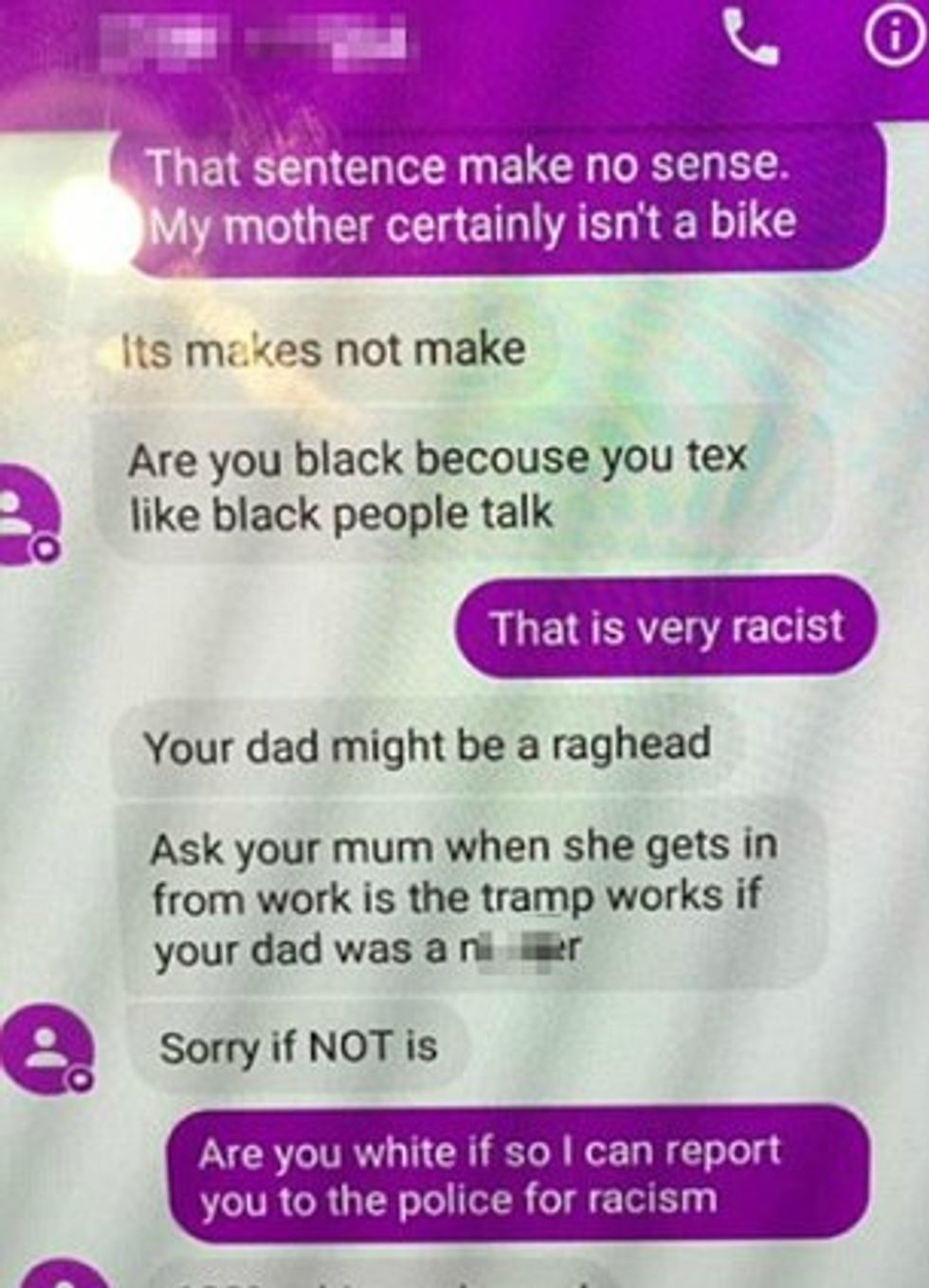 via: Metro
This is absolutely nuts, isn't it?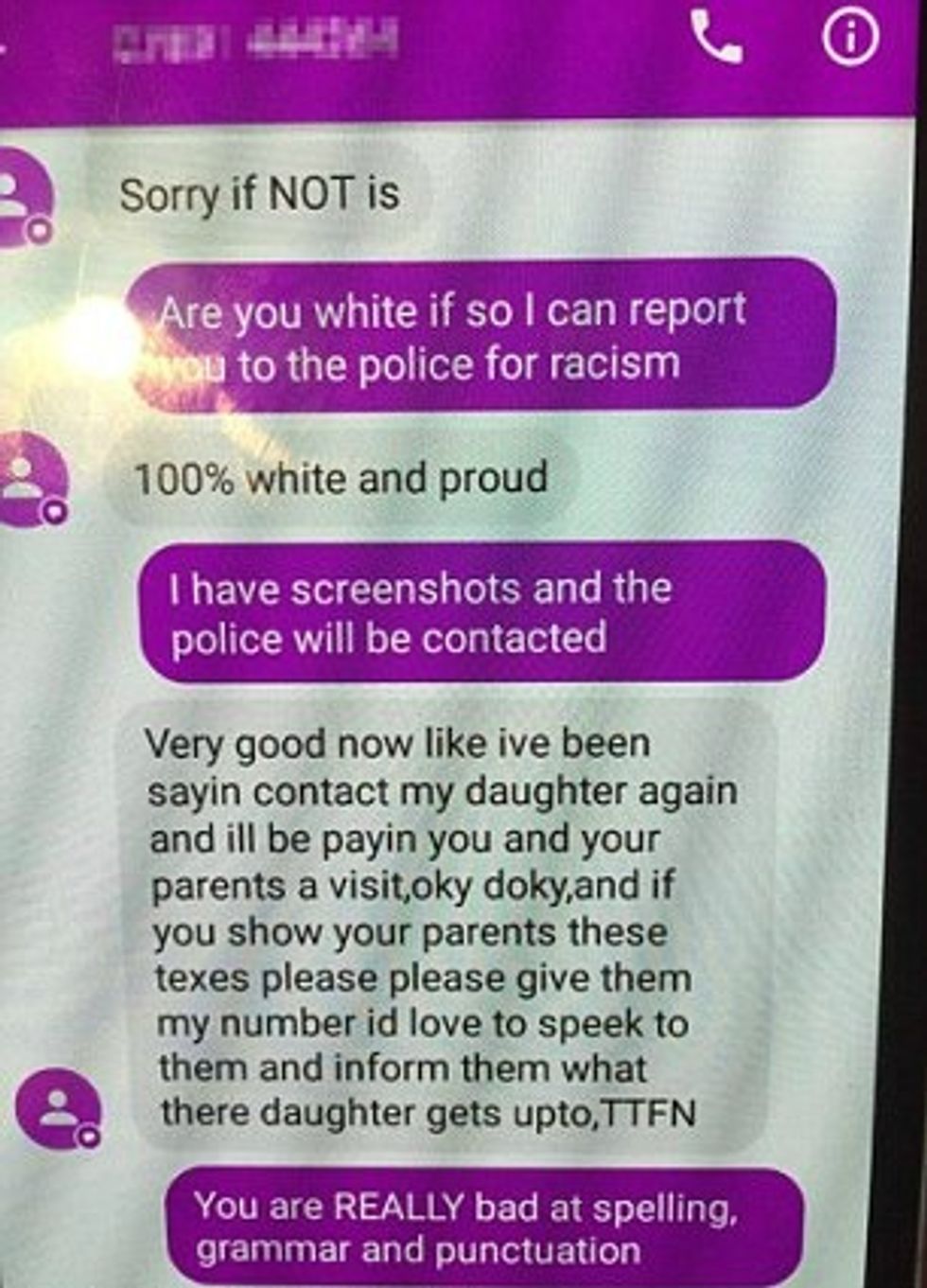 via: Metro
It may not be as bad or as painful as the racism, but there's another chilling aspect to this man's messages.
And that spelling!
Gill says that her daughter is on the autism spectrum, so she doesn't correct people's grammar to be snarky, it's just an aspect of her personality.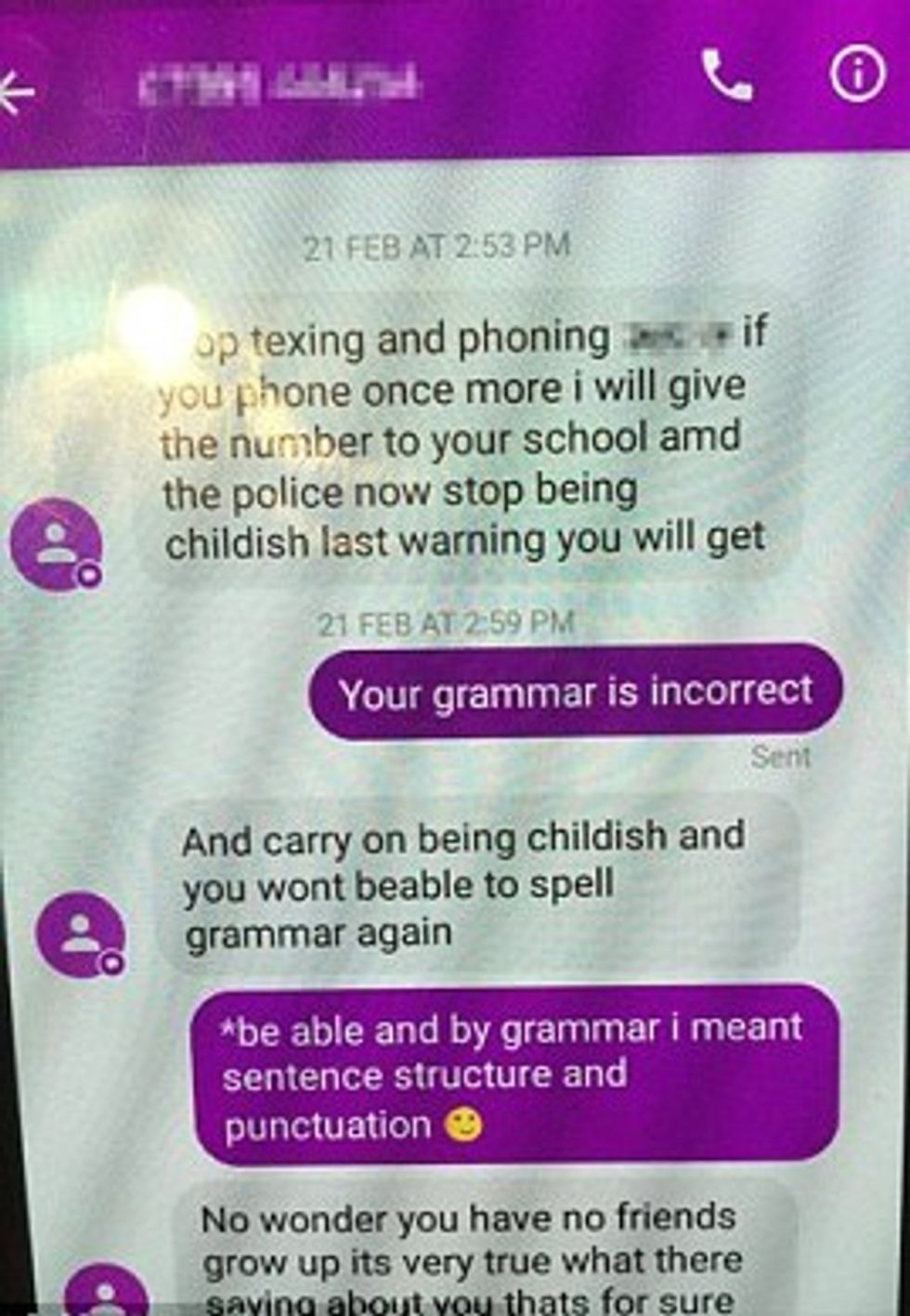 via: Metro
"You just don't expect that behavior from a grown adult," Gill said. "He threatened me and Millie's dad with physical violence. I texted him and said I had saved the messages and that I would be reporting it to the police."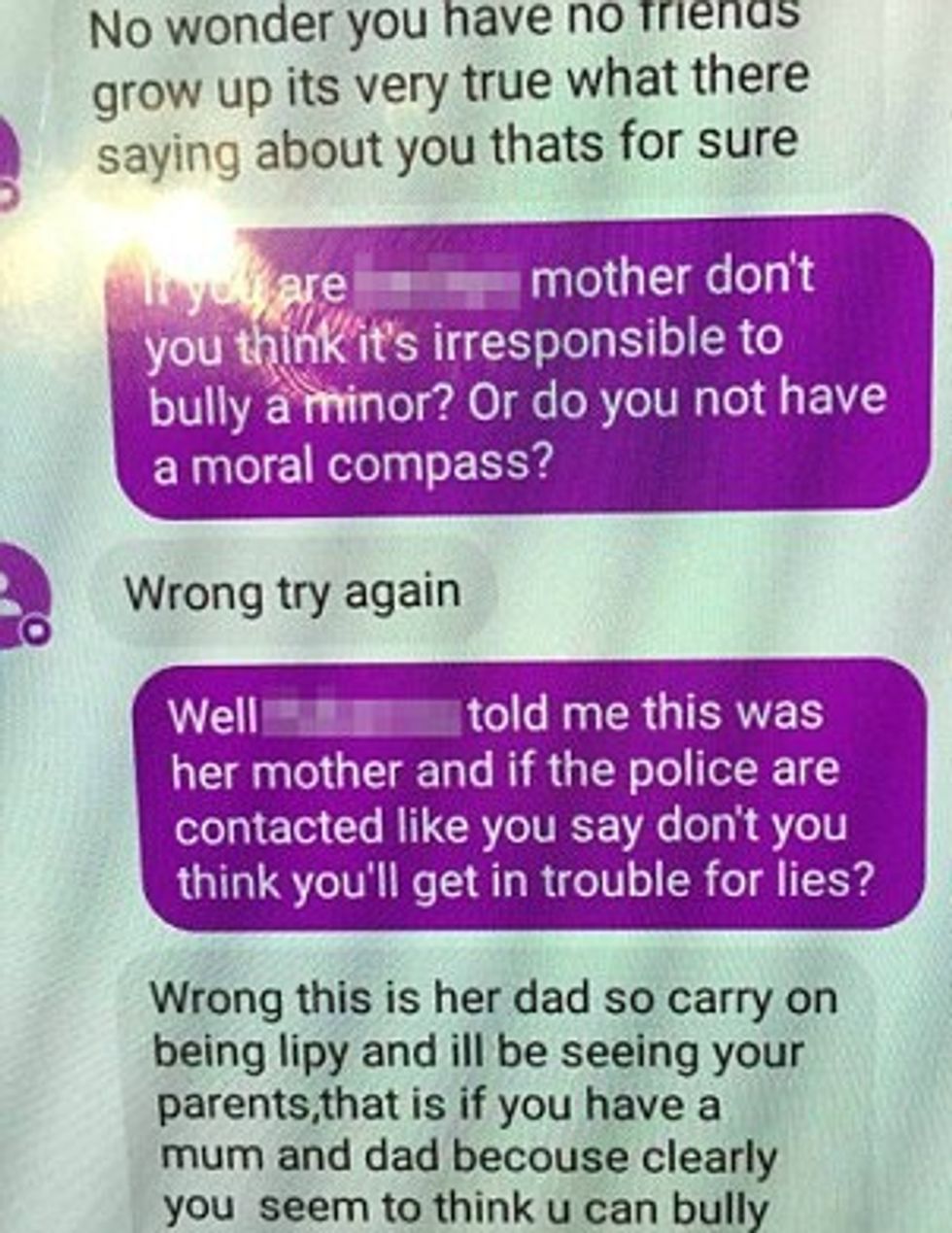 via: Metro
As for Sheridan, he maintains that his racist remarks were because his daughter was being harassed.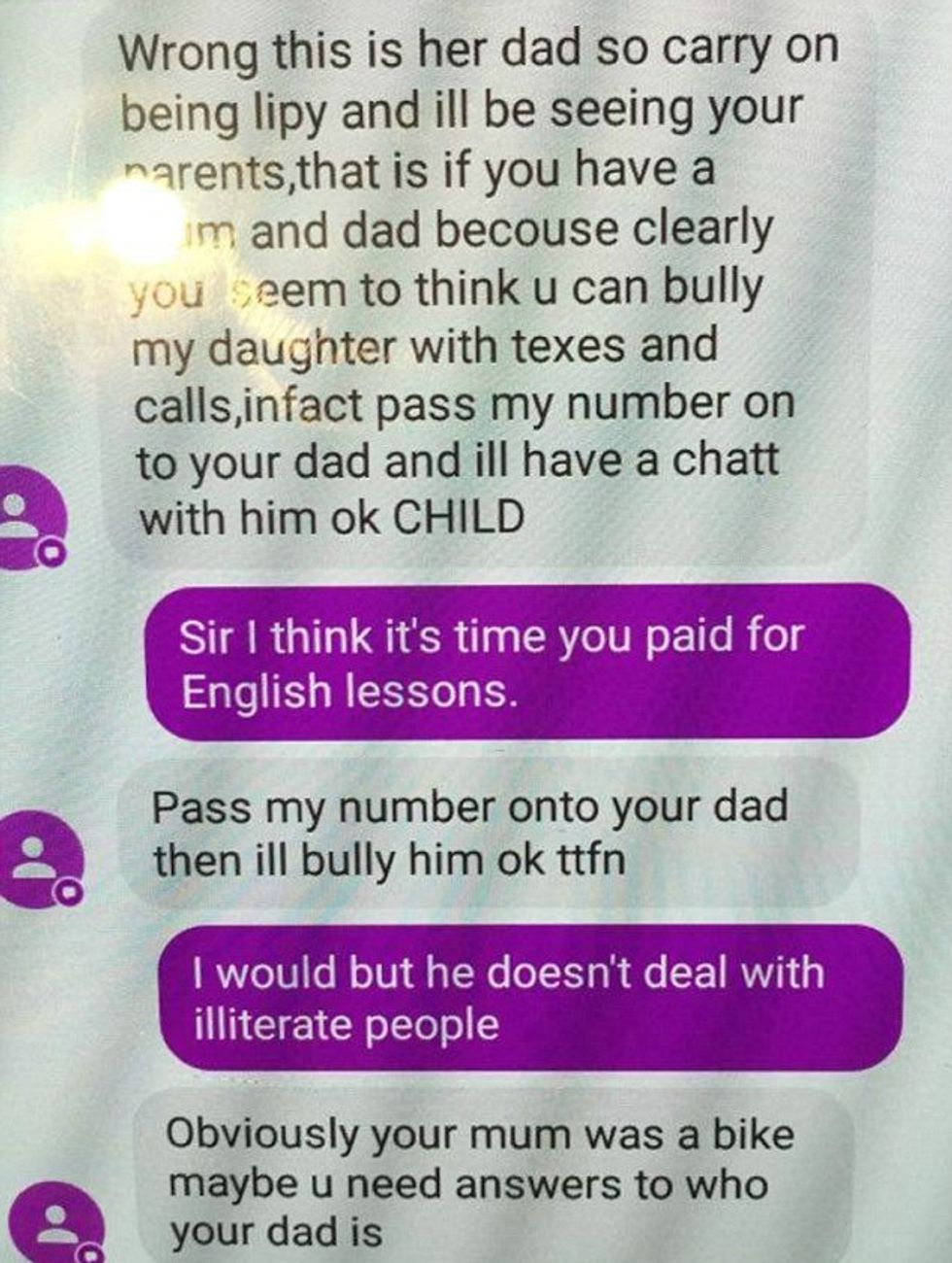 via: Metro
"I'm certainly not going through all this with brats calling my daughter's phone and making threats and calling her names," he said. "I'll do anything, and I mean anything, to protect my daughter. If anyone has a problem, they can come and see me. I'll do anything to protect my daughter." They
do
have a problem with it, and the police investigation is ongoing. You do not mess with Millie-Grace.
No you do not.