Growing up there were certain movies that defined our childhoods. From Danny DeVito's take on the classic that is Matilda all the way to the iconic Pulp Fiction, it can be hard to choose a favorite.
But one stand-out classic for every single person has to be A Walk To Remember. It took the classic chick-flick narrative and kept it entertaining enough to want to watch it over and over. And Mandy Moore, the actress that plays Jamie in the film, decided she would treat us all while we're in isolation with an updated rendition of "Only Hope."
Keep scrolling to see the full heartwarming video...
A Walk To Remember graced our screens back in 2002.
The happy-go-lucky chick-flick really brought a little something to our young lives.
And despite it being almost 2 decades ago, it still resonates with people today.
Of course, the overly idealistic portrayal of love will now make a lot of us sick to our stomachs, but back in the day, it gave us some sort of hope, right?
I mean, at the very least, it gave us a young Shane West...
If that isn't enough to add this movie into your top 10 (or 100), then you should probably get your eyes checked out.
It also gave us some pretty iconic moments...
Some may call it cringe-worthy, but we loved it. Remember when Jamie (played by Mandy Moore) told Landon (Shane West) not to fall in love with him and he basically scoffed at the idea?
I felt the pain on behalf of Jamie, but at least she got the last laugh...
Spoiler alert: Because he did in fact, fall in love with her.
Do you also remember when he forced her to confront her "feelings?"
Feelings are a big no-no when you get older, but at the time, the back and forth was kind of cute.
And who could possibly forget this iconic moment?
Every girl was hoping to get a solid, black butterfly on their shoulder at the hands of the bad boy they were crushing on. Thank God we didn't because there's a reason why it's known as a tramp-stamp... Yikes.
And of course, we can't forget about Mandy Moore, can we?
She played the character so well and almost twenty years later, she is back on the scene, reigniting our love for A Walk To Remember.
She was known for her angelic voice...
And her glossy hair, but mainly her voice. The storyline saw her give us an iconic performance of "Only Hope."
And almost twenty years later, she's back to give us a highly-anticipated updated version.
I know this probably isn't the way in which we wanted this to go about...
slightly less sad about it.
The actress blessed us with an updated rendition from the comfort of her home.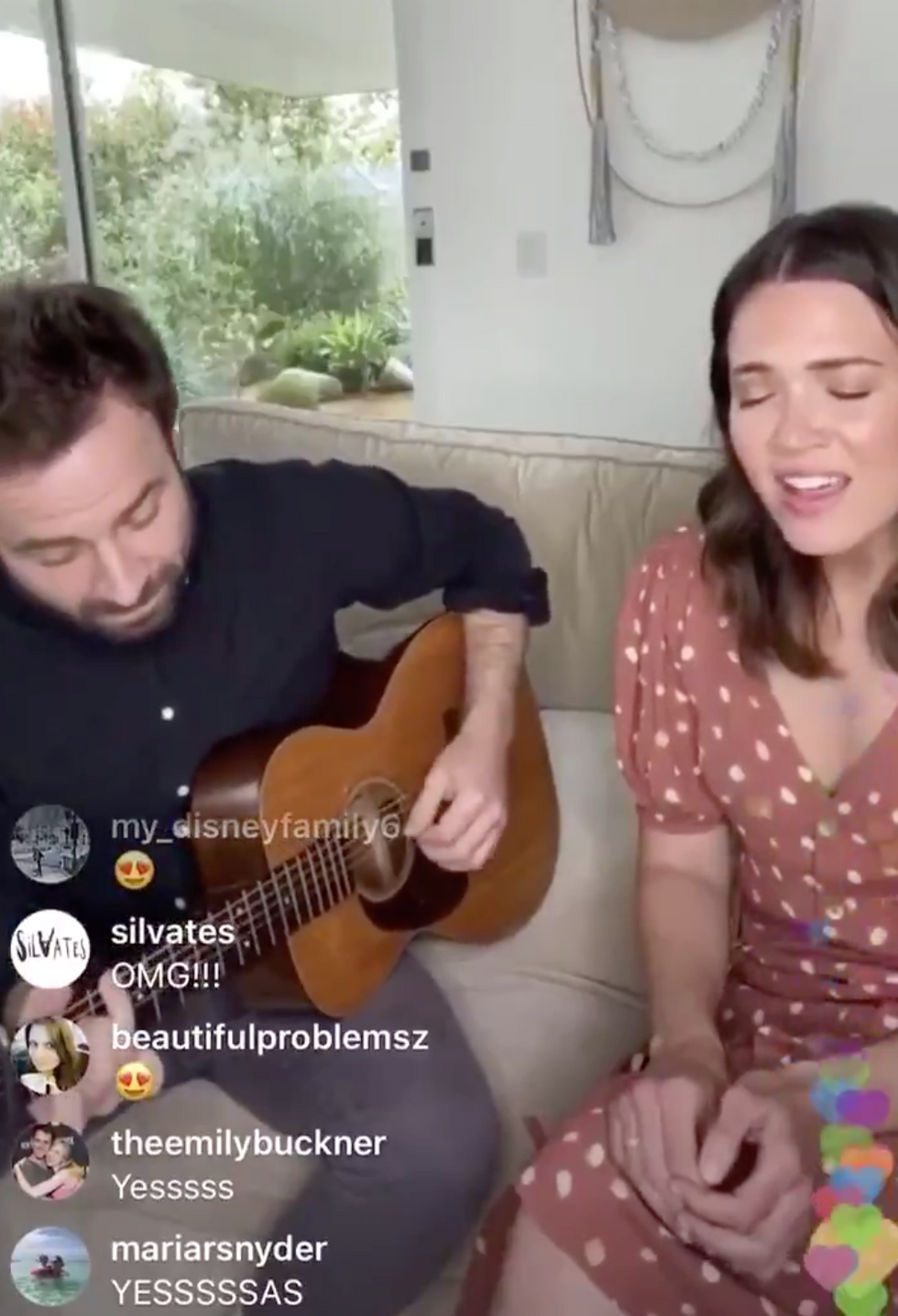 via: Twitter
Sat alongside her husband, who played the guitar, Mandy gave us a concert we weren't going to forget.
And after a few songs to get warmed up, she gave us what we all wanted...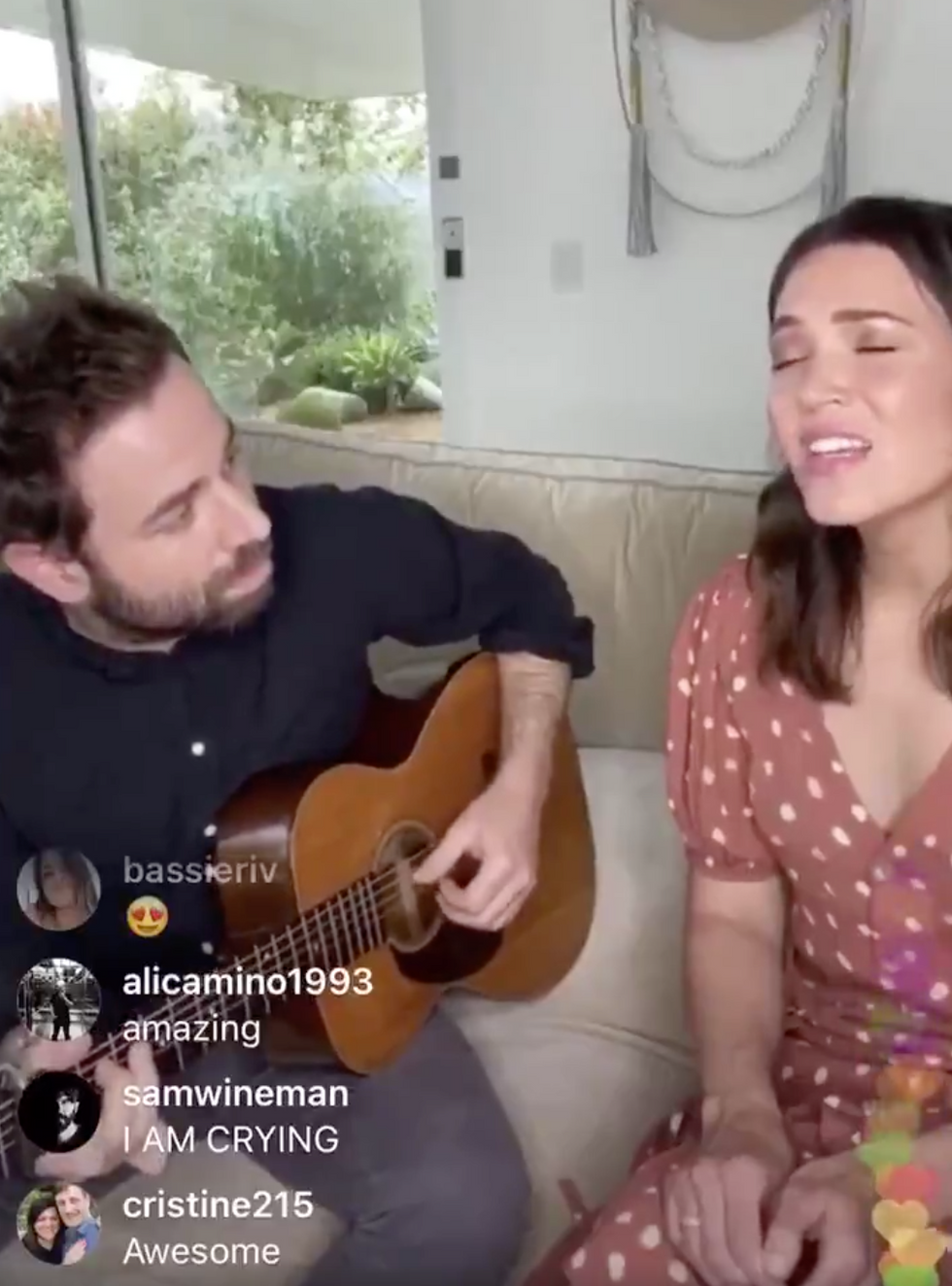 via: Twitter
"This is a song I've sung one time almost twenty years ago. I think I've sung it once in concert in the Philippines not that long after [and] I sang it once to record it," she says.
"This has been requested a lot and I'm going to try my best to make it work."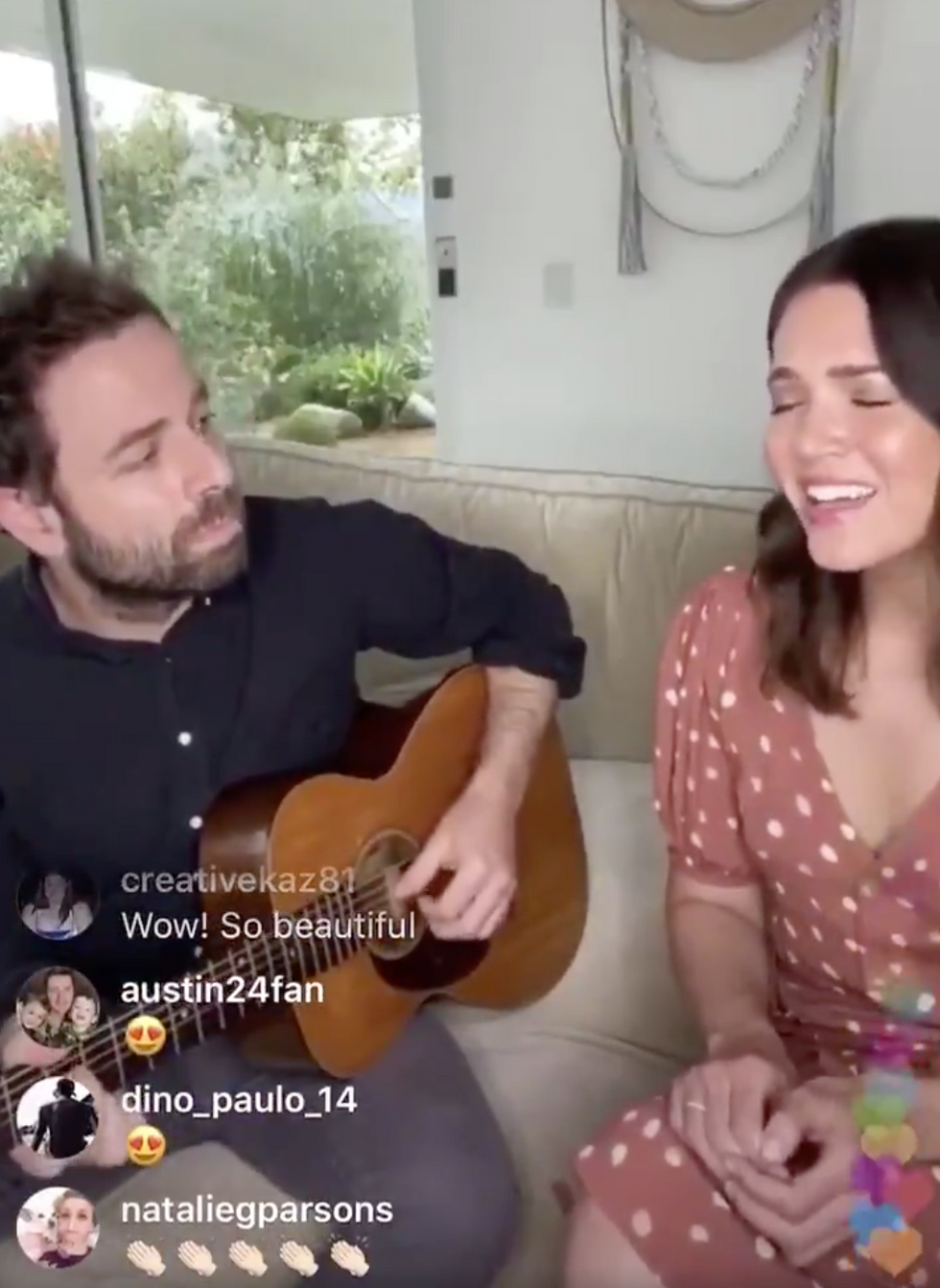 via: Twitter
She then gave us the most beautiful version of the song we have
ever
heard. We all literally got goosebumps.
And Twitter went wild.

via: Twitter
It was a natural reaction.
And it seems as if everyone had the same one...

via: Twitter
It's hard not to openly sob while watching the performance...
And this user couldn't help but reminisce...

via: Twitter
Same girl, same.
This Twitter user had plans to watch the movie all over again after seeing the performance...

via: Twitter
Can we join?
Here's the full video, folks:
https://t.co/aITxA1497z MANDY MOORE SINGING ONLY HOPE THATS THE TWEET

— hunt (@hunt)1586195633.0
Does anyone need a tissue, because I've got some spare just in case.
If you're in the mood to experience some more nostalgic feels...then keep reading.
Remember when the cast of Harry Potter reunited and we totally missed it? Well, now you can re-live the moment...