In a huge leap forwards for trans rights, Argentinian soccer player, Mara Gomez, has become the first transgender woman to play the sport professionally.
Here's the full story...
The subject of trans athletes has long been a controversial one.
@DonaldJTrumpJr It's going to ruin women's sports. Sad. Maybe they need a transgender only competition. It's not… https://t.co/qELyeZjGtO

— lisa smith (@lisa smith)1571689188.0
While many believe those born in the wrong body should be able to compete professionally, others fear an unfair advantage.
Remember when Veronica Ivy won the world title in cycling?
If you aren't furious about this, you should be. This person, born a male, plainly had an unfair advantage. It is a… https://t.co/Lp6lmHro1o

— Paul Embery (@Paul Embery)1571573617.0
The reactions online were nothing short of terrifying.
It's also worth noting that many who have objections to trans athletes are simply poorly educated.
Pssst. I was competing prior to the IOC's 2015 update to their trans policy. I met the older, more restrictive 200… https://t.co/sXnnRysgkL

— Her Thighness (@Her Thighness)1571725933.0
There are (and remain) rules in place to keep every sport as fair as possible.
And how about this?
@DonaldJTrumpJr Grow up. Decency matters. Accept someone for who they are.

— Ben Fletcher (@Ben Fletcher)1571676847.0
Being compassionate is easy, free, and makes the world a better place - for 
everybody.
But as the issue rages on ...
However, there is a glimmer of hope...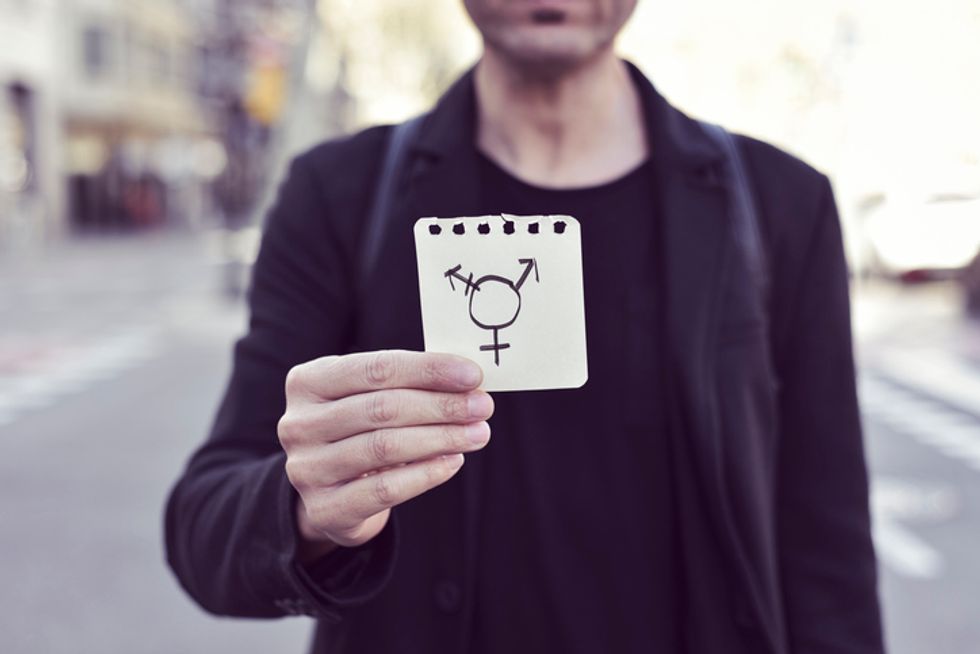 And this brings us back to our story.
Words of congratulations have been flooding in from all across the globe...
Mara Gomez, twenty-three, officially registered with the Argentinian FA last month.
And this week, she made her professional football debut - the first trans woman to ever do so.
"When I started out, football was a therapy for me and I couldn't think it was possible to dream or consider playing in the top division."
"A few years back this was unthinkable to talk about or debate but now we are opening new roads. This is a huge achievement. I'm totally grateful to my club, to my teammates and coaching staff for opening the doors for me and for showing me respect from the beginning," she told 
ESPN.
"I'm proud to represent a community but also a part of society and to know that I have become a reference for a lot of people."
"It wasn't magic, it wasn't a gift, it wasn't easy. There was a life of fighting, suffering, and sadness."
"There was a life on the edge of death and a broken heart. Many obstacles had to be overcome to revert the past….This has only just begun. Today I breathe, today my soul returns to my body."
Congratulations, Mara Gomez! For another heartwarming trans story, scroll on ...