We finally have more details on Margot Robbie's new Pirates of the Caribbean movie… and it's shaping up to be awesome!
And it has got fans very excited.

The thirty-year-old Australian actress has become a familiar face in the industry, starring in a number of critically acclaimed movies.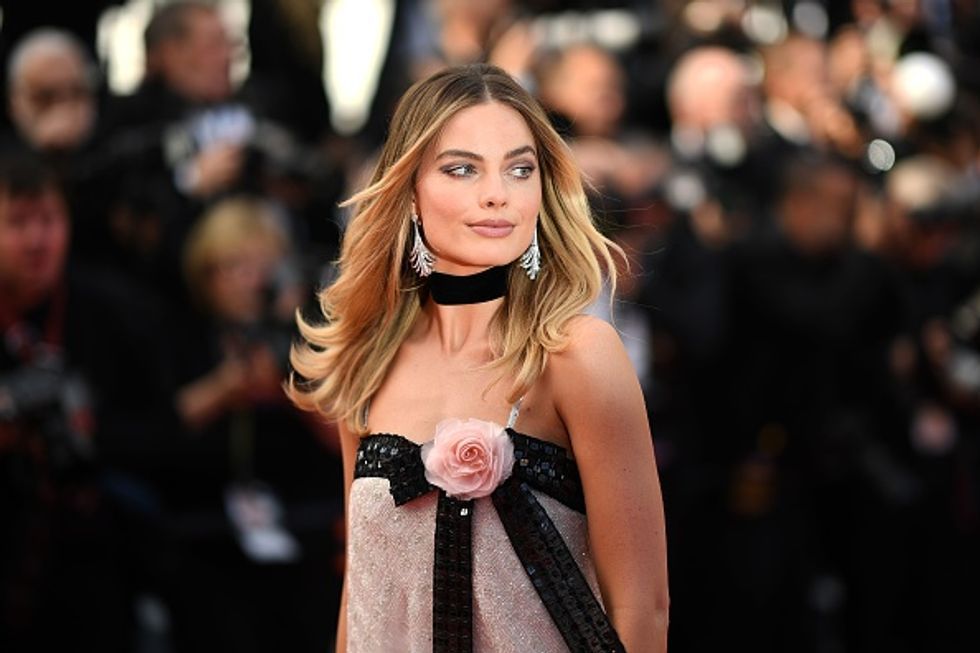 And it seems as though there's simply no stopping her at the moment.

The star made a name for herself over in Australia for playing Donna in the popular TV soap opera Neighbours back in 2008.

But she still remained a firm fan favorite, before announcing she was departing from the show in 2010.

The actress starred in her first movie – the Australian-made I.C.U. – when she was just seventeen. The slasher movie chronicles the story of 3 teenagers who, after filming and spying on their neighbors, are targeted by a serial killer.

The thriller received a measly 2.2 rating on IMDb. While it may have marked the start of Robbie's big-screen career, it certainly wasn't her breakthrough role.

Her role in About Time 4 years later gained her some recognition…
Straight from the mind of Richard Curtis, who was known for creating the festive classic, Love, Actually, the time-travel rom-com starring Domhnall Gleeson and Rachel McAdams won over fans and critics.

But Robbie's appearance in The Wolf of Wall Street was the turning point of her career.
The actress starred as Naomi, the bombshell wife of corrupt Wall Street businessman, Jordan Belfort (Leonardo DiCaprio) in the Martin Scorsese financial epic.

And she completely turned heads with her stunning and gripping performance.

The star has received attention for her stand out roles in several other films since her career takeoff with The Wolf Of Wall Street.

Take I,Tonya, for example.
The hit movie is loosely based on the real-life story of American competitive figure skater, Tonya Harding. Forced to skate by her abusive mother, the movie documents Tonya's rise in the ranks of the championships and her sabotaging ex-husband – and we must say, Robbie absolutely nailed the role.

And who can forget Suicide Squad?
Harley Quinn has become something of a Halloween costume icon.

Of course, more recently, there's Once Upon a Time… In Hollywood.
Robbie portrayed Sharon Tate in the Tarantino spectacle and predictably, she wowed audiences all around the world.

Robbie is an actress who literally can't be faulted.

And she is well known for generally just being a kind and lovely person.

Directors are trying their best to persuade the talented actor to star in their films, but her newest role might just be an offer she will not be turning down.

According to The Hollywood Reporter, Robbie will be starring in an all-new Pirates of the Caribbean.
That's right, the outlet reported that the spin-off will entail an entirely female cast, and will be written by Birds of Prey writer, Christina Hodson.

The movie will feature "a wholly original story with new characters", so we're expecting something pretty special. Well, if Margot Robbie's going to be in it, then, of course, it will be something to watch out for.

Speaking to Collider, the actress remained tight-lipped about details regarding the plot but did give us lots to start speculating about.

Robbie answered: "Lot of girl power. No, it's too early to talk about it… I love Christina, obviously."

"I'm not a producer on Pirates, so I'll sit back and kind of wait for the process… No we're really, really excited at the prospect of adding obviously a very key female element to that world."

So it seems fans have a lot to look forward to! Make sure to keep your eyes peeled… And, in the meantime, keep scrolling to see why Margot Robbie is the perfect casting role for any film…