As the coronavirus pandemic has tragically killed over 300,000 people here in the U.S, many families have been left utterly heartbroken. Just like the family of 2 married teachers who died while holding hands.
Their loss has had a huge impact, for a very specific reason…
But sadly, this hasn't exactly been the case for everyone.

COVID-19 took the entire planet hostage back in March, and things have been nothing short of diabolical ever since.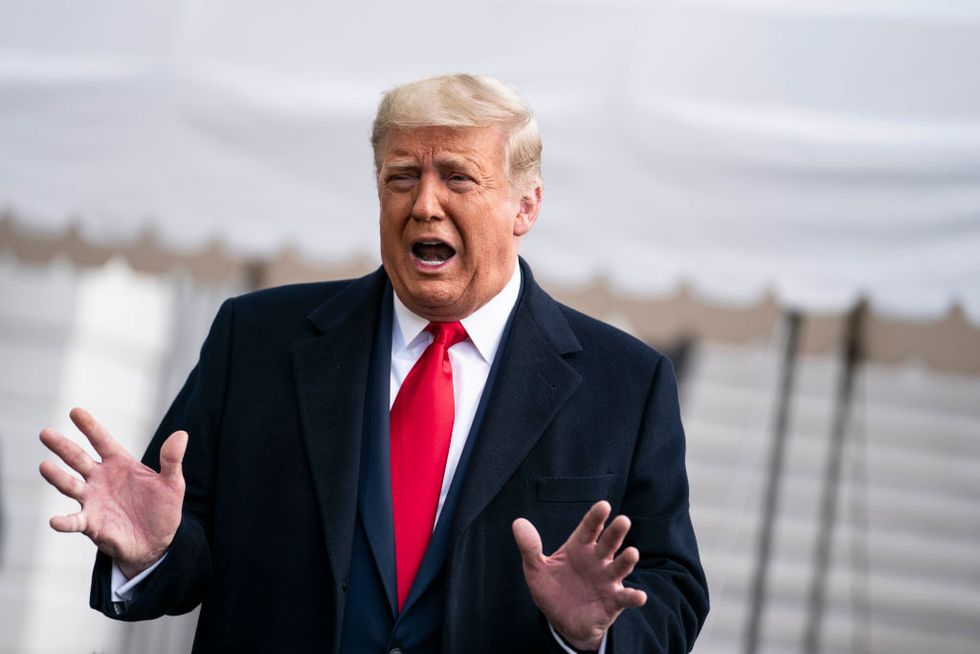 And Donald Trump's eagerness to tone down the virus didn't at all go to plan.

He continued to play it down and insist that we can simply "live with the virus."

And it got us all wondering… What's the progress with the much-needed vaccine?

American multinational pharmaceutical corporation, Pfizer and German biotechnology company, BioNTech have been working on a coronavirus vaccine for the last few months and now, it's finally ready.

Well, they were looking so good that some countries started distributing the COVID vaccine out to their citizens a few weeks ago.

And countries such as the United Kingdom have wasted absolutely no time in administering the vaccine, with the first of 800,000 doses having been given at the start of last week.

With our tragic death toll surpassing a horrific milestone.

Sadly, we've even broken the daily record for virus-related deaths, with more than three-thousand fatalities reported – beating the previous record in April, which stood at 2,752 deaths.

Just like the 2 married teachers who died from COVID-19 complications whilst holding hands.

Both, were long-time teachers at the Grand Prairie Independent School District, according to school officials, People reports.

Having taught on the campus for the past twenty years, Rose Mary had earned herself the title of the school's longest-tenured educator.

Prior to that, he taught at the Young Men's Leadership Academy.

But unfortunately, as both their conditions began to get worse…

Paul's son, Christopher Blackwell told CBS 11 that they had to make the emotional decision to turn off their life support.

Tragically he added, "They had them holding hands and they were both gone in a couple of minutes."

The page reads, "We have had a tragic loss in the Blackwell Family. Sunday evening we lost both our parents Rosemary & Paul Blackwell due to Covid complications. Our parents were both teachers at Grand Prairie ISD. "

"They left behind many, many loved ones which includes their children, their wives, twenty grandchildren, sisters, brothers, cousins, nieces, nephews & parents."

"We are trying to take care of all the arrangements at this time so any help would be greatly at this time. Thank you so much & please continue to pray for the Blackwell family."

We must be careful or else more and more lives will continue to be lost. Though, it's not all doom and gloom. Scroll on for an incredible update on the development of the vaccine…