Colin Kaepernick is one of the more controversial figures in sports to date. Since he took the knee for the national anthem in 2016, he's been making more headlines off the field than on. And a major reason for this is that, in spite of the star's clear talent, he's been deemed too much of a liability, and no team will sign him.
Now an unlikely face has joined the debate. Martin Luther King III (the grandson of the civil rights legend) has claimed that, if fans made the right moves, Kaepernick's career could be rescued. And while this does seem like a nice idea, fans are feeling pretty skeptical.
Colin Kaepernick was born in Milwaukee in 1987.
Kaepernick began his sporting career young.
He played college football at the University of Nevada. Kaepernick was then selected by the San Fransisco 49ers in the second round of the 2011 NFL Draft.
But that's not really what he's best known for.
In spite of his incredible talent and dedication as an athlete, Kaepernick really hit the headlines for political reasons.
Because he was one of the first to famously "take the knee."
His decision to kneel was a political protest.
It was a controversial move.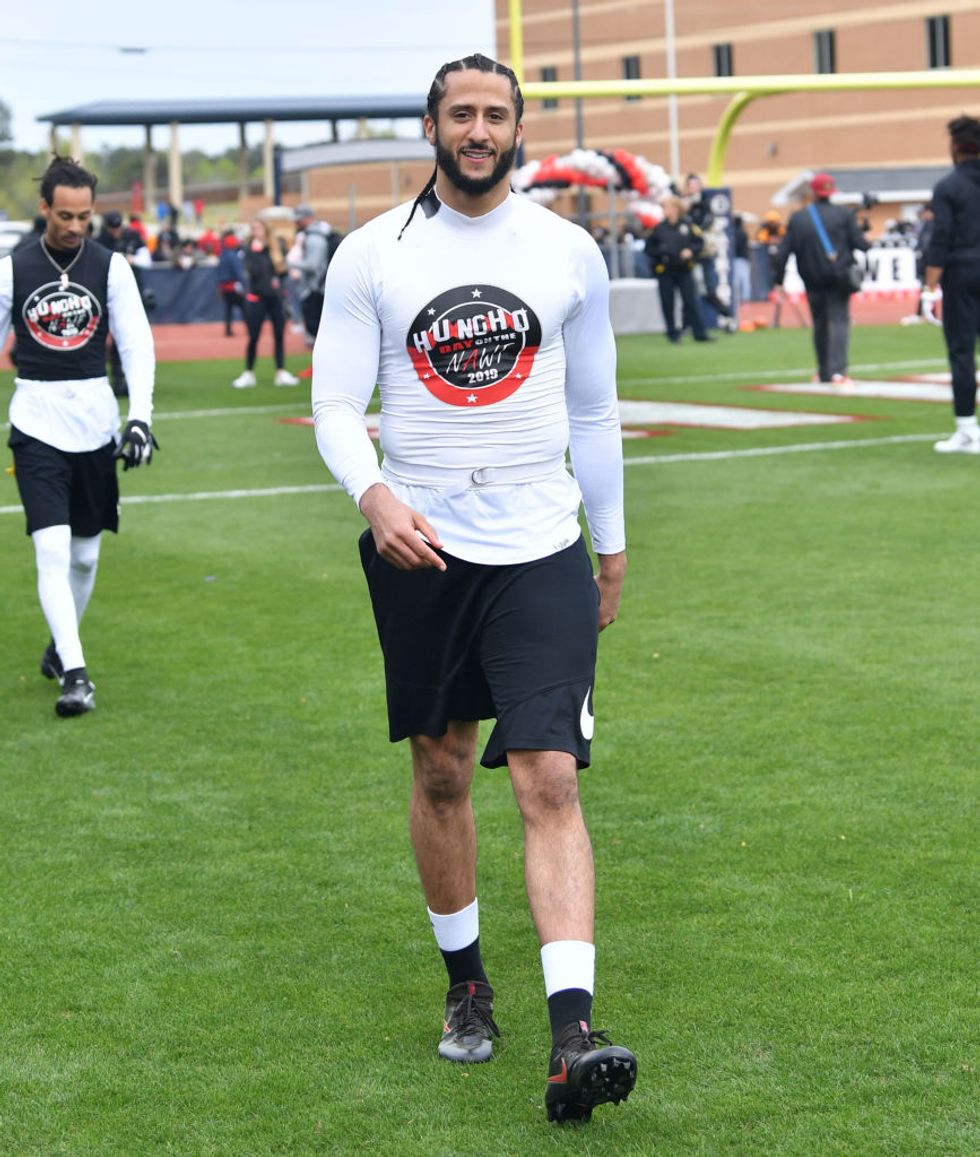 via: Getty Images
Speaking in 
an interview
in 2016, Kaepernick said: "To me, this is something that has to change, and when there's a significant change and I feel like that flag represents what it's supposed to represent and this country is representing people the way that it's supposed to, I'll stand."
Kaepernick explained he "couldn't show pride in a flag for a country that oppresses black people and people of color."
His protest gained popularity.
Initially, the NFL released a statement claiming that players were only encouraged, and not required, to stand during the national anthem.
But then they released a harsher (and more controversial) statement.
Here it is in full.
Statement from NFL Commissioner Roger Goodell https://t.co/1Vn7orTo1R

— NFL (@NFL)1527092658.0
If any players chose to take the knee, the team would be fined and the decision would be upon the team leader whether or not they punish that particular player. For many, this felt pretty shady.
Kaepernick's career suffered as a result of his activism.
In 2017, Kaepernick became a free agent. No team would offer him a contract, which he believed was a direct result of his campaign.
However, his career has flourished in other ways.
He's now a regular face in online political debates.
When They See Us director, Ava Duverney.
But some fans want to see him back doing what he does best.
continues to be boycotted by teams is something of an embarrassment to the sport.
And now one (particularly high profile) detractor has spoken out.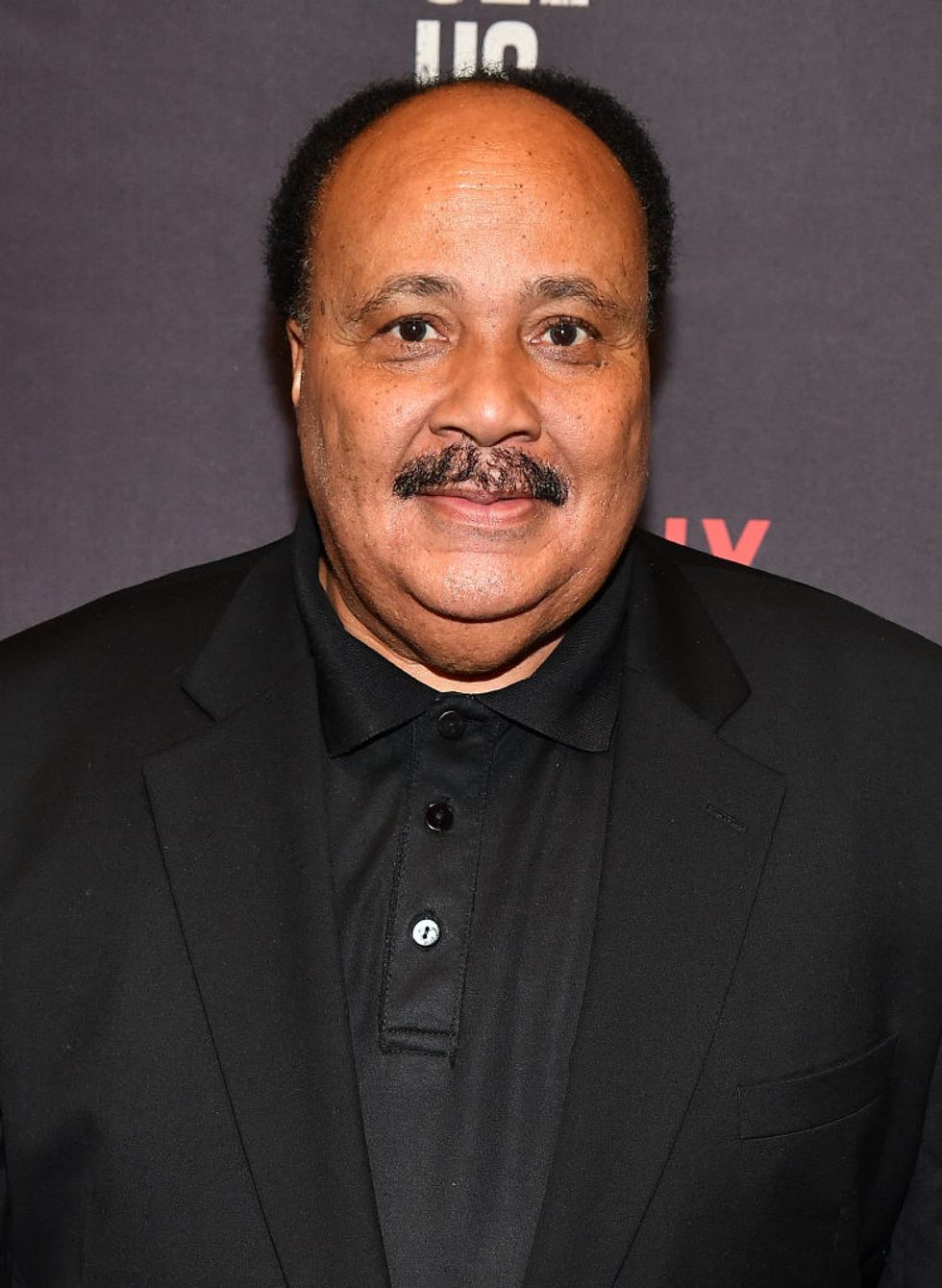 via: Getty Images
Martin Luther King III, grandson of his famous namesake, has spoken up against the NFL's treatment of Kaepernick - with a pretty innovative solution.
He claims fans should protest.
If we want Kaepernick back in the NFL, then King believes the power lies within our hands.
And really, his idea is quite simple.
"What would change it overnight is if the public decided, 'Okay, we're not going to watch,'" says
MLK III.
"The industry did blackball him, which is not good."
"He certainly is one of the most talented quarterbacks even today, probably."
It's true, Kaepernick is a true QB talent.
And there are many teams in need. Pittsburgh have lost Roethlisberger, Saints are without Brees, and the Jets have lost Darnold and Siemian.
"There are times when you need strategic quarterbacks who have a proven record."