Everybody who's anybody knows about the founding member of the Marvel Cinematic Universe... Thor.
From forty-year-old moms to little kids dressing up as the hero himself, there's no doubt Chris Hemsworth caters to us all.
Marvel has a lot of films in the planning to keep your superhero hunger at bay. Breaking news reveals that the new film might be including a much-wanted crossover.
Keep scrolling to find out...
Everyone knows Thor.
The muscle mountain can't easily go unnoticed in the films.
But he's deeper than that.
The "God of Thunder" is one of the most powerful Asgardians, an alien civilization with a long history on Earth, who are considered to be gods by humans.
Thor's fifty-year history in the Marvel Comics.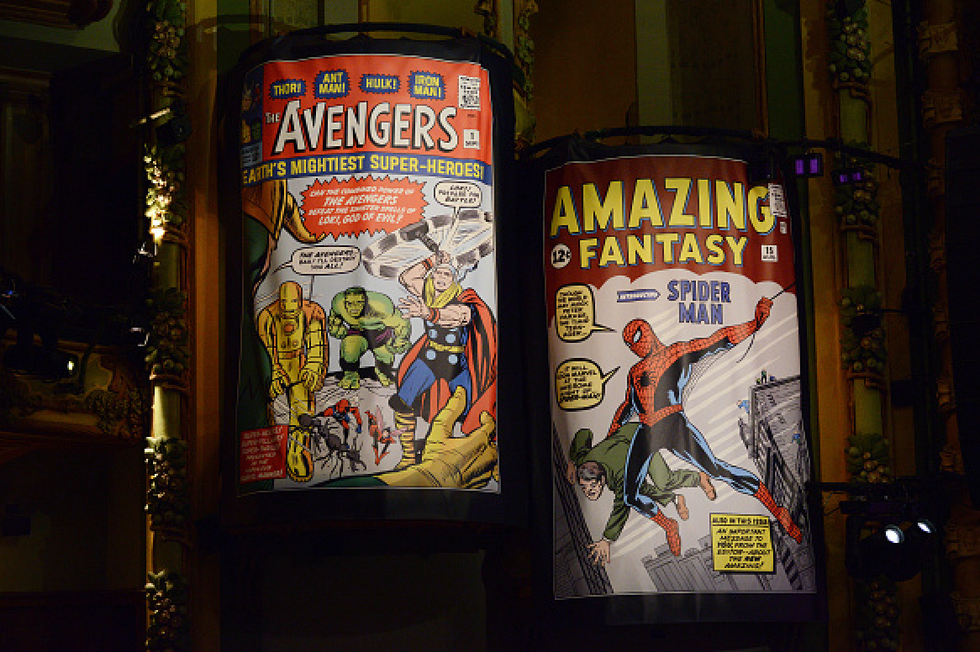 via: Getty
Thor's character has borrowed a number of storylines and characteristics from the Marvel Comics.
But unlike the comics, Thor has no alter-ego.
The Asgardians seem to possess the ability to wield magic, but actually have access to advanced science we don't have on earth.
Thor has appeared in eight films of the MCU.
It has been argued that Thor has one of the best, if not the best story arcs of nearly every other MCU character.
Now fans can expect to see something we've all been waiting for.
The characters we all know and love from Guardians of the Galaxy will feature in Thor: Love and Thunder.
Vin Deisel revealed the exciting news.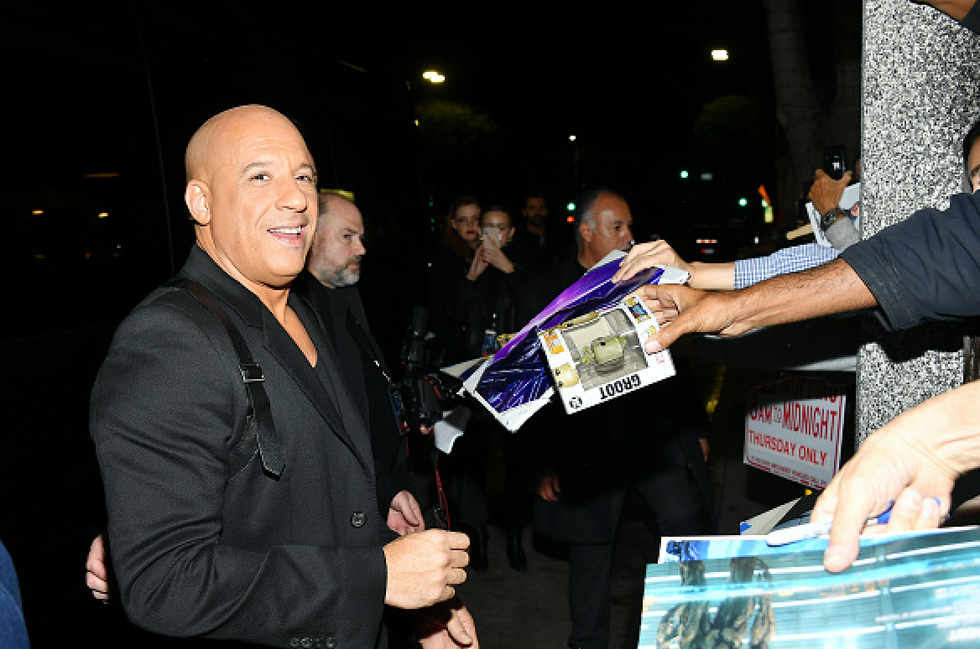 via: Getty
The actor, who voices Groot, was promoting
Bloodshot
, his new film, when he spoke about the collaboration, letting slip what all fans wanted to hear.
James Gunn is said to be in the process of bringing the two together.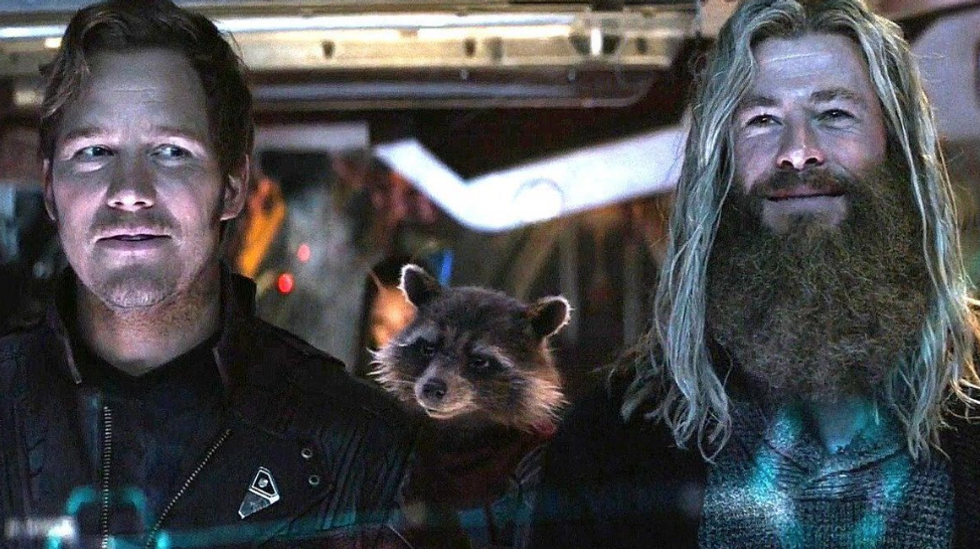 via: Twitter
Comicbook.com reported that Vin Diesel said: "I
am waiting and excited for my friend James Gunn - director of the Guardians movies - to knock this next one out of the park, h
e took
The Suicide Squad
so he's about to embark on it.
Thor will also, the director talked to me about
Thor,
will incorporate some of the Guardians of the Galaxy." 
He realized he might have said too much.
Trying to backtrack a little, Vin Diesel said: "That'll be very interesting, nobody knows, maybe I shouldn't have said anything."
Some fans already guessed this would happen.
If #Loki is in Thor Love and Thunder and the Guardians of the Galaxy are purported to be making an appearance does… https://t.co/aq9QBGDGPj

— DoodleOoodle 📚 (@DoodleOoodle 📚)1583780509.0
Following the ending of last year's Avengers: Endgame, (if you haven't watched it by now, what are you doing with your life.) Anyway, this is the first time it was hinted that the adventures between the two were set to continue.
The plot still remains a secret.
BREAKING: Christian Bale to gain millions of pounds to play Galactus in Thor: Love and Thunder https://t.co/UmeZgxfTSL

— Totally Real Movie News (@Totally Real Movie News)1583547732.0
So it's anybody's guess how the writer and director, Taika Waititi, will fit the characters into the story.
We're gearing up for phase 4.
"At some point we all have to choose between what the world wants you to be and who you are." Watch the new trailer… https://t.co/wCOL6G2ieS

— Marvel Studios (@Marvel Studios)1583758041.0
The final black widow trailer dropped on Monday, and Marvel fans have been waiting eagerly about the news of the new guardians' movie.
It has hit setbacks on the way.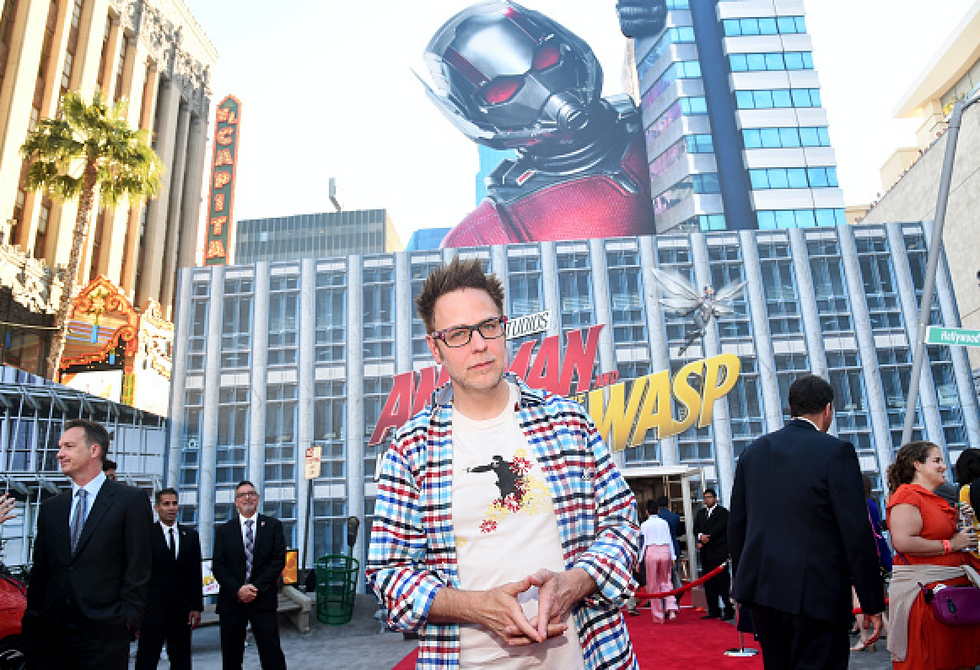 via: Getty
The director James Gunn was dropped by Disney before they decided to rehire him for the third film.
Gunn has hinted something amazing...
He hinted there could be a film centered solely around Drax and Mantis.
It was the actor Dave Bautista who revealed Gunn's plan.
He told Collider: 
"James Gunn had the idea to do a Drax-Mantis movie. That's what I'd be up for because there's just too much fun there. Well, he wanted to do it, he had an idea for it."
He continued...
"It's just Marvel has their slot for the next 
six
 years and they know how their story is going to go. It's hard for them to have an idea for a film and 
say
 'yeah we want to fit that into here'. It just didn't fit into their schedule."
It's even been backed up by Gunn himself.
True. But this was never ruled out. I still think it could be amazing. ❤️ @DaveBautista @PomKlementieff https://t.co/MpA2iDGLHg

— James Gunn (@James Gunn)1583442626.0
He took to Twitter to voice his approval:
"
True. But this was never ruled out. I still think it could be amazing."
But for now, Thor is all that's on anyone's mind.
Thor: Love and Thunder is set to hit cinemas on the 5th of November 2021.
It's still quite a wait away.
The cast of Marvel Studios' The Eternals takes the stage at the #D23Expo https://t.co/TR1gYEEq1w

— Marvel Studios (@Marvel Studios)1566668501.0
But for now, we have some Marvel movies to look forward to, coming out this year...
This is such exciting news!
From Iron Man to Endgame, see the newly announced @MarvelStudios titles that will be available to stream starting t… https://t.co/8doJM4YCnl

— Disney+ (@Disney+)1573503309.0
Disney has recently updated its release schedule, and for MCU 2020, we'll be getting Black Widow on May 1st and the Eternals on November 6th. And that's not even including what'll be coming to Disney+. Hopefully, that'll quench your Marvel thirst before the 4th Thor movie hits cinemas. Another exciting announcement has come out of the Marvel universe recently. Scroll on to see how MCU is making waves in LGBT representation...