Keanu Reeves is probably the most popular man on the internet, and for so many different reasons. Though he never really escaped the limelight, he is on a very good streak right now, with his recent releases propelling him to the top of the list of best actors around (according to us and Twitter!).
It's no wonder that Marvel, one of the biggest studios on the planet, is enthusiastic about having the fifty-four-year-old join their team. According to recent reports, Reeves is set to star alongside cast members, including Angelina Jolie, in a new movie. Keep scrolling to find out if he accepted their offer!
Keanu Reeves is known for his iconic roles.
From Jack Traven in Speed to his role as Johnathan Harker in Dracula, Reeves has proven that he is extremely versatile in his work.
He is also well known for his role as John Wick.
Reeves secured the role of John Wick, an ex hit-man who reverts back to his old ways after his car is stolen and his dog is killed. He created so much of a buzz with this storyline that two more movies were released after the initial one.
Fans have compared him to wine; he only gets better with age.
Have you guys ever thought about how lucky we are for living in a time and space in which Keanu Reeves exists???… https://t.co/7AJKE0dN41

— Thaisa Meyka #MLV2021 🌊 (@Thaisa Meyka #MLV2021 🌊)1558811076.0
One Twitter-user posted a picture of the actor with this caption: "Have you guys ever thought about how lucky we are for living in a time and space in which Keanu Reeves exists??? #KeanuReeves." I've thought about it and I can't help but agree. I feel lucky.
Reeves' fan base is extremely dedicated to the actor.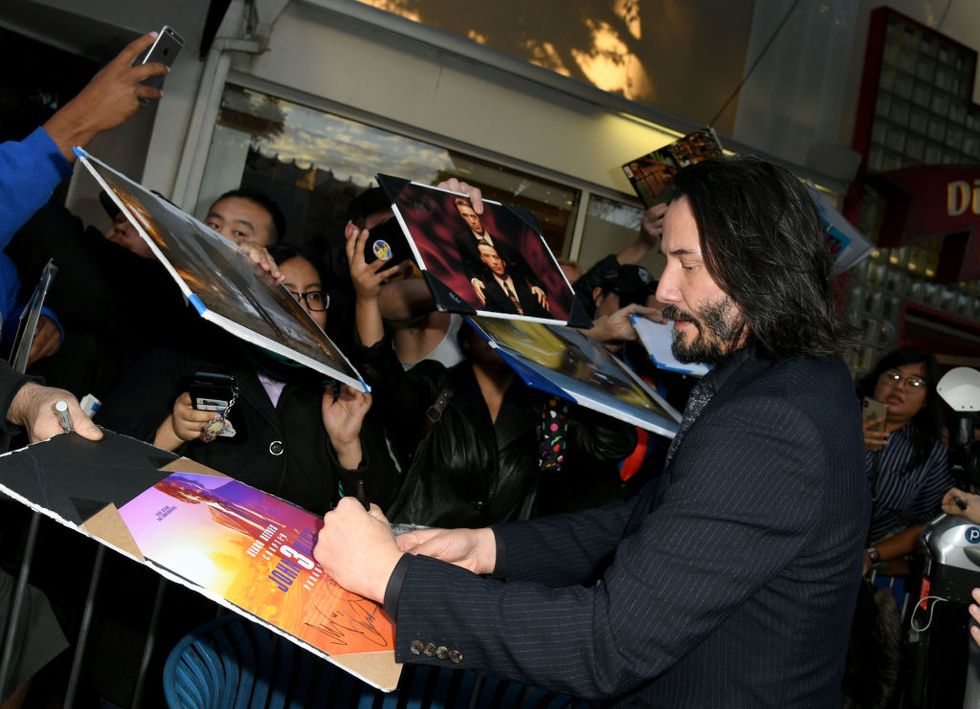 via: Getty Images
If you don't know why, here's an article outlining
twelve reasons that you should adore Keanu Reeves.
However, with his glory has come a lot of pain. The fifty-four-year-old has experienced many heartbreaks throughout his life.
Reeves has been through a lot. In 1999, he and his girlfriend at the time were left devastated as one of their children was stillborn.
And his heartache didn't end there.
His girlfriend died in a tragic car accident shortly after the previous incident.
But Reeves managed to stick on a brave front and pull through.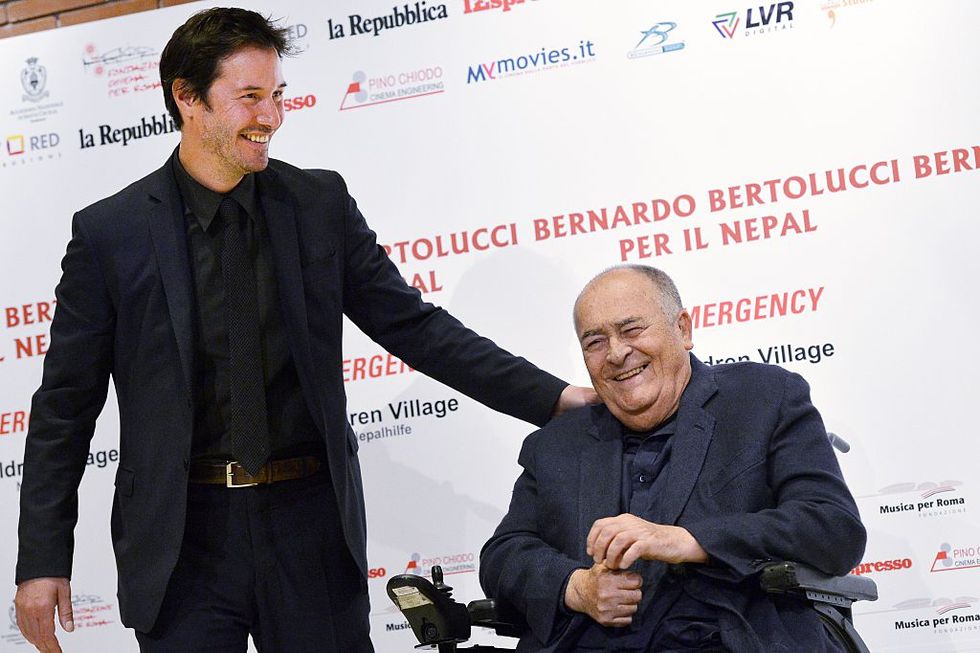 via: Getty Images
Suffering two huge losses like this could have easily broken the man, but Keanu managed to get through the difficult times. He's also known to be a very generous man, donating his money to charities such as Stand Up To Cancer. Are you beginning to see why we can't help but love him?
And now there are talks that he could star in a Marvel film!
The internet has gone wild upon hearing the news. Since Reeves is known for his action movies, many are shocked that he hasn't already starred in an MCU movie yet.
Previously, there had been some speculation that Reeves could secure the role as the new Batman.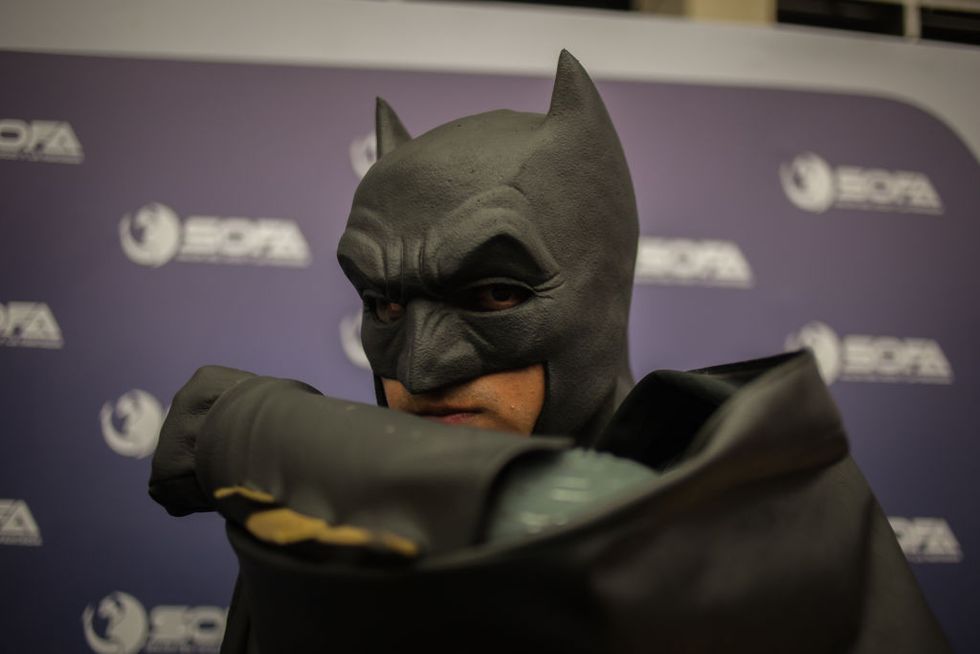 via: Getty Images
According to
Shortlist's article
, which speculated who could possibly fill Ben Affleck's shoes, Keanu Reeves was one of the more likely candidates alongside the likes of Chris Pine and Jake Gyllenhaal.
However, those dreams were recently crushed.
Even though Reeves has previously expressed his love for Batman, he (very sadly) didn't secure the role. Since
Robert Pattinson has already been confirmed
as the new Batman, we'll just have to hope that the next time the role comes up, they'll give it to Keanu. We do think that Rob will do an amazing job though!
That wouldn't have been his first DC role anyway.
In 2005, Keanu starred in the movie, 
Constantine
, which told the story of a man who could communicate with half-angels and half-demons in their real form. And, as always, he did a great job portraying his character.
Apparently, he also turned down another potential DC role, favoring another commitment instead.
If not for John Wick 3, he'd have been Yon-Rogg. He was set to take the role and then, when he had to drop out, the… https://t.co/mvDIDnagNE

— Charles Murphy (@Charles Murphy)1549154304.0
According to a tweet by Twitter-user, @_CharlesMurphy, "if not for John Wick 3, he'd have been Yon-Rogg." Because he was filming for the third instalment of the 
John Wick
franchise, Reeves was forced to turn the other role down. However, according to reports, Reeves might be starring in a
Marvel
film now!
The talks are already underway...
It has been said that Marvel Studios wants Reeves to star in the upcoming film, 
The Eternals
, alongside celebrity cast members such as
Angelina Jolie
. The movie tells the story of a genetically-altered race who live for thousands of years. Even though most of the details about the film are still being discussed privately, we think that it is set to be released in 2020 and we're
extremely
excited about it.
It's the perfect role for Reeves.
Even though there isn't a specific character in mind for Reeves just yet, we already know that he is going to fit the role well (because what role wouldn't he play well?). He seems to always know what to do, taking complex characters and portraying them perfectly on screen.
So get ready...
Reeves might be gracing our screens very soon in his new Marvel role, and, this time, he has no other commitments to focus on. Let's just hope that Marvel Studios confirms the news soon because we really can't wait any longer! And if you're still wondering why there's so much hype about Keanu Reeves, keep scrolling and come back to us when you're ready to join the fan club.