If there's one thing that everyone can agree on, it's that math is most certainly not for the faint-hearted.
For myself personally, math was one of my worst subjects at school and it's safe to say that it sucked pretty bad. But this isn't the case for everyone.
There are some geniuses out there who really push the boat out in the world of mathematics and have used the subject for incredible things such as sending man to the moon.
But even the most genius of geniuses are struggling with this one math equation, and it has puzzled the entire internet. Keep scrolling to see if you can crack the code...
Math isn't everyone's favorite subject...
But we all had its hellish tendencies inflicted upon us throughout school anyways...
Who can forget Pythagoras Theorem?
Well, I know for a fact that I can't remember all of it...
But for those mathematical geniuses out there...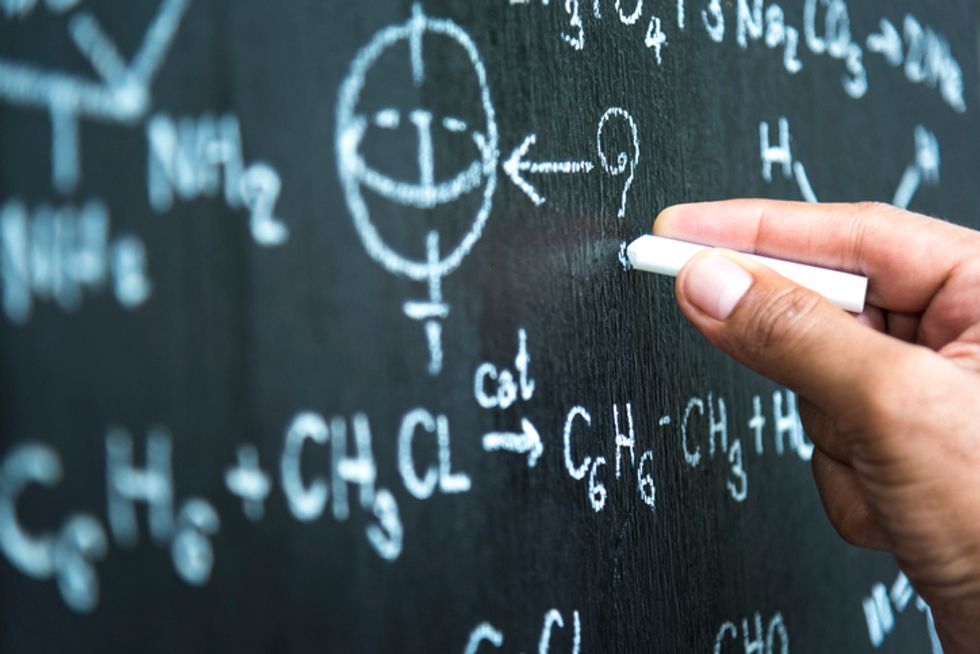 Math has always been a lovely walk in the park, and trust me when I say this, these people are
incredibly smart.
Believe it or not, math is one of the most popular subjects to study in the world.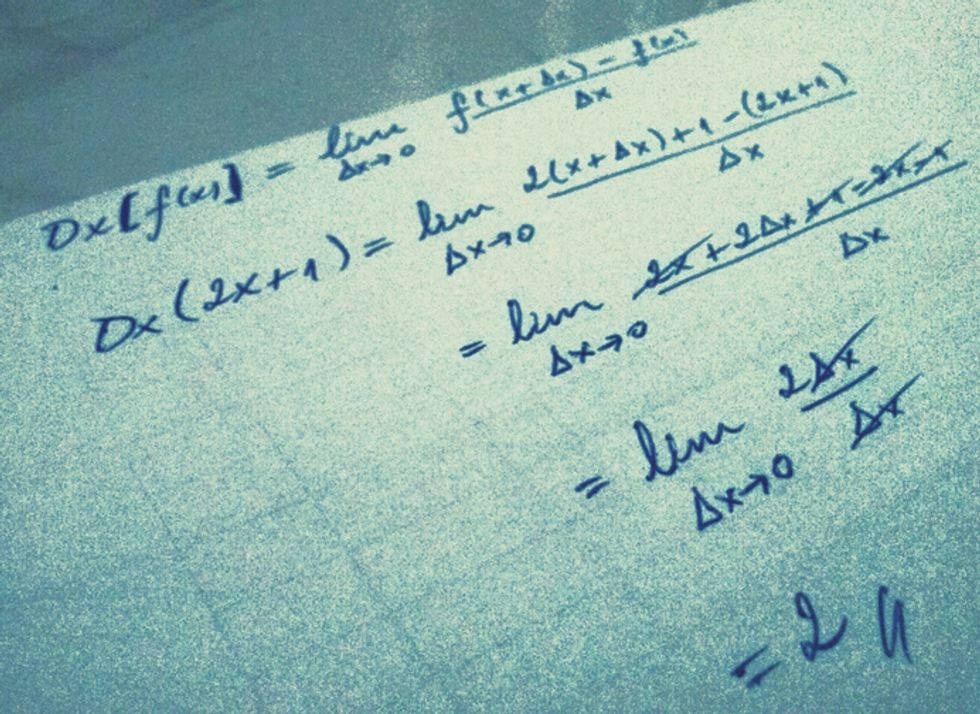 People worldwide choose to study mathematics further when leaving school and pursue degrees and further qualifications such as PhDs in the subject.
A mathematics degree must contain some pretty gristly stuff...
It hurts my head just thinking about it...
As a famous mathemetician once said...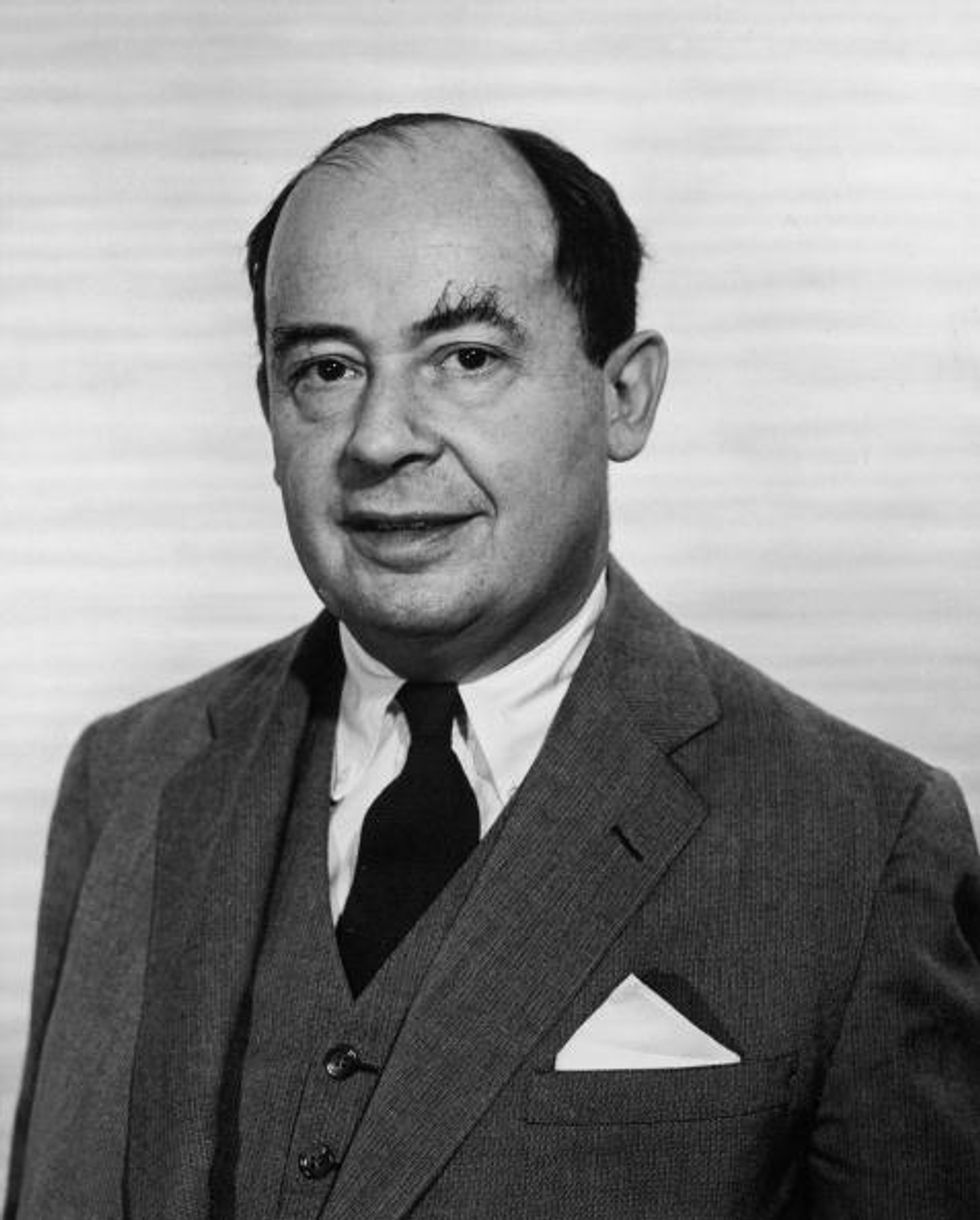 John Von Neumann famously quoted: "If people do not believe that mathematics is simple, it is only because they do not realize how complicated life is."
Life must be pretty simple then!
Well, for people with ordinary brain sizes such as myself, that is...
Even the smartest of folk sometimes struggle with math...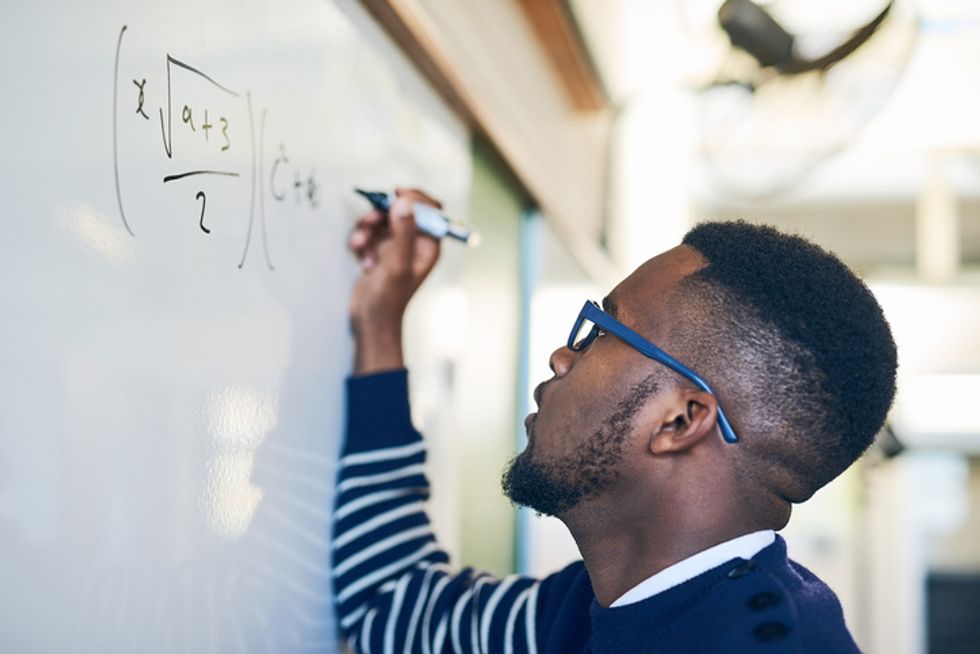 And a recent equation has truly taken the internet by storm as
nobody
can seem to work it out.
Time to get thinking...
oomfies solve this https://t.co/0RO5zTJjKk

— ❦ (@❦)1564351019.0
Here is the infamous equation that people
just cannot
get their heads around, and it isn't as scary as one would imagine.
Turns out, math really isn't that simple...
The equation is 8 + 2 (2 + 2 ) = ? Easy enough, right? 
Wrong!
@pjmdolI 8÷2(2x2) = 8÷2(4) = 8÷8 = 1 = Answer is 1. Solved Via "BODMAS" Rule : (B racket) O( f ) D÷ ivision M x… https://t.co/mGHFp3YueM

— Whosthatguy 🙈🙉🙊 (@Whosthatguy 🙈🙉🙊)1564525553.0
The internet has gone crazy over figuring out the problem, and some people have gone to some
pretty tricky
lengths to prove that their answer is right.
Many seem set on the idea that the answer to the equation is 1.
@pjmdolI Its 1. You have to do what's in the parentheses first (PEMDAS) 8÷2(2+2) 8÷2(4) 8÷8 1 Seems like people who… https://t.co/Vvp7CvOO81

— ZeepZ (Commissions Closed) (@ZeepZ (Commissions Closed))1564537633.0
And they have the equations that I myself
don't even understand
to prove it.
A math major even agreed with the answer of 1.
She boasted of how she even tutors math for children, so her answer must be correct...
But not everybody thinks that 1 is the answer...
@pjmdolI Did y'all not ever learn pemdas? Y'all do the parentheses first (2+2)=4 then you do the division 8/2=4 and… https://t.co/47UzgNFnwO

— Nica ia (@Nica ia)1564523430.0
Many are fully set on the idea that the answer is 16, with this Twitter user even saying it's obvious that those who think the answer is 1 failed math...
These people are taking this very seriously...
If you manage to even get an answer, I'd say that makes you pretty smart...
16 seems to be an equally strong competitor...
@feedjaypie @pjmdolI this is not correct. 2(2 + 2) is shorthand for 2 * (2 + 2), and 2(4) is shorthand for 2 * (4).… https://t.co/RBTAOaRFpx

— some extremely flammable rando (@some extremely flammable rando)1564529728.0
With many Twitter users strongly defending and
proving
the answer of 16.
100 was then thrown into the equation...
Even though not many agreed with this answer, good effort on the guy who took the time to figure it out!
One user had an interesting theory about what math actually is...
@7needyrings @pjmdolI Math (or our notation of it) is just a language we use to describe something. It's a natural… https://t.co/qBGkNnrtio

— nome (@nome)1564549026.0
Just a poorly worded sentence?
Okay then...
But it finally seems someone has a logical answer...
Both 1 and 16 are correct answers because the notation of the equation is incorrect. Can everyone stfu now? https://t.co/N5SFpSyewH

— kookadooks ◺◊◿ ⁷ (@kookadooks ◺◊◿ ⁷)1564517458.0
This one intelligent user figured out that the equation has been written to
indeed
have 2 different answers, so 1 and 16 are equally as correct as one another.
I'm still super confused...
But I'm just relieved that somebody actually figured it out in the end. I think that's more than enough math for me today... And if you're thinking math doesn't apply to your everyday life, you'd be wrong. Get scrolling to find out how math affects one of our favorite thing - pizza!