Back in November of 2017, Today co-host Matt Lauer was fired due to sexual misconduct. It was one of the biggest bombshells dropped in last year's great reckoning of creepy men. (Boy, doesn't it feel great to refer to 2017 as last year?)
After Lauer was fired, fans of the Today show were left wondering who was going to replace him. On January 2, 2018, they finally got their answer as Savannah Guthrie welcomed her new co-host to the show.
As more information came out about Matt Lauer, his firing made more and more sense.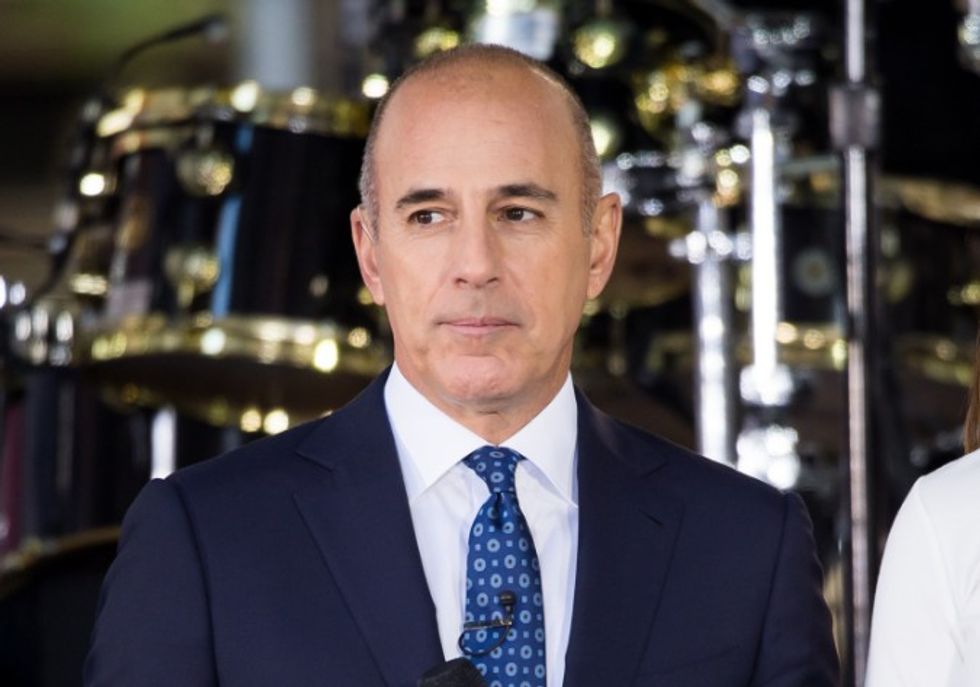 via: Getty
Lauer had a long history of behaving inappropriately — particularly toward women. He once sent one of his female coworkers a sex toy and then told her that he wanted to use it on her. This in addition to regularly making inappropriate remarks about what women on the show were wearing.
He even had a secret button installed under the desk in his office.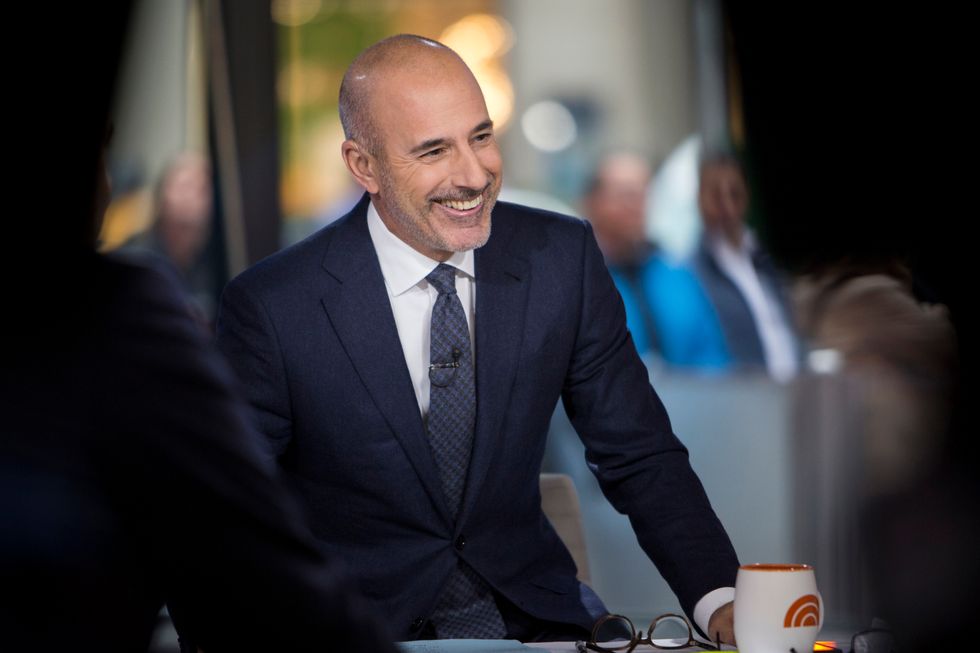 via: Getty
Apparently,
the button
allowed him to close and lock his doors without having to get up from his seat. All in all, pretty creepy stuff. Suffice it to say, we were not sad to see him go.
Lauer had co-hosted the Today show for nearly 20 years. Naturally, there were a lot of reactions to the news that he had spent those decades harassing the women around him.
Well, $25 million is freed up for The Today Show. Who's going to replace Matt Lauer. Somewhere, Ann Curry is saying… https://t.co/apdO9hpWQD

— Tracy "Who you associate matters" Tran (@Tracy "Who you associate matters" Tran)1511960677.0
Many people wondered how
Ann Curry
— whose 2012 firing Lauer was largely responsible for — was reacting to the news. But aside from the jokes, shock, and tales of comeuppance, people were wondering something else. Something important to those who wake up every morning and turn on the TV to get their news.
Who was going to replace Lauer?
Savannah Guthrie, who had been Lauer's co-host for years — obviously does a great job every morning, but she needed a permanent co-host. Past Today hosts include Katie Couric, Barbara Walters, and Meredith Vieira. People immediately started wondering who would become the new co-host of the show.
Some even pointed out how great it'd be to have two women hosting the show.
So who's going to replace Matt Lauer, Charlie Rose, Tavis Smiley, etc?? I'm available. And plenty more WOMEN like m… https://t.co/uKKHdURVMf

— Joyce Kulhawik (@Joyce Kulhawik)1513362266.0
It'd be the first time a major morning show was permanently hosted by two women! As of Tuesday, January 2, we now know exactly who will be sitting behind the desk as Guthrie's co-host...
It's Hoda Kotb!
.@SavannahGuthrie announces @HodaKotb will be co-anchor of TODAY. #SavannahHodaTODAY https://t.co/B64n2FmCwq

— TODAY (@TODAY)1514894749.0
Tuesday's 
Today
show opened with Savannah Guthrie announcing that Hoda Kotb was officially the co-anchor of the show. "This has to be the most popular decision NBC has ever made, and I am so thrilled!" Guthrie said. "Hoda, you are a partner, and a friend, and a sister, and I am so happy to be doing this."
"Well, there's no one I'd rather be sitting next to in 2018 than you," Kotb replied.
Whaaaaaatttttttt! #SavannahHodaTODAY https://t.co/qX53MUHxcj

— Hoda Kotb (@Hoda Kotb)1514893833.0
Hooray for Hoda! Hooray for women! Hooray for 2018, which hopefully, maybe, just 
maybe
won't be quite as awful as last year.
After spending the last few months getting toxic men out of positions of power, it is so refreshing to see women reclaim those spaces and totally rock their roles.
First female co-anchors of a major morning show! Good way to start 2018. #SavannahHodaTODAY https://t.co/RRWup9Cekp

— Adrienne M. Penta (@Adrienne M. Penta)1514896105.0
Who knows? Maybe 2018 will be a banner year for women everywhere. We'd love to see more women news anchors, CEOs, entrepreneurs — you name it. There's a whole new generation of women who will grow up watching two women discuss the morning headlines on the
Today
show, and that's pretty dang awesome.
This is the second huge change in Kotb's life over the past year. In March of 2017, she adopted her daughter Haley Joy.
On Tuesday, her first official day as Today show co-host, Kotb posted the following inspirational message on Instagram: