If you needed any more evidence that Matthew McConaughey is the nicest guy in Hollywood, look no further than here.
Matthew and his wife, Camila, have already worked so hard toward the pandemic crisis and their most recent move is their most generous yet...
Matthew McConaughey has been well and truly been stepping up during this pandemic crisis.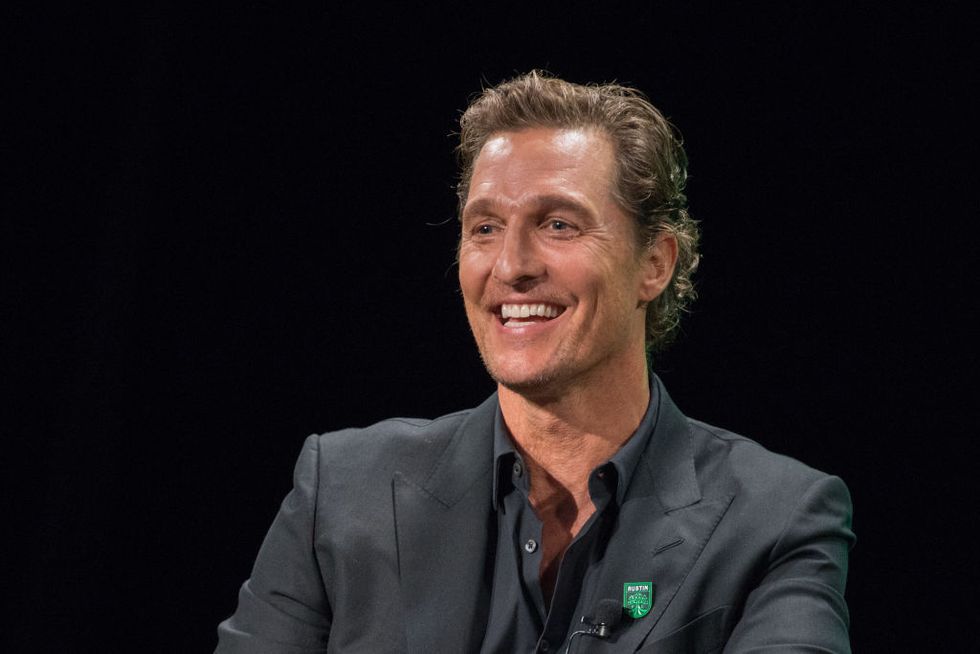 While millions of us remain in quarantine as a result of the ongoing medical pandemic, the actor has decided to help out those who are less fortunate than himself.
But firstly, let's rewind a few years.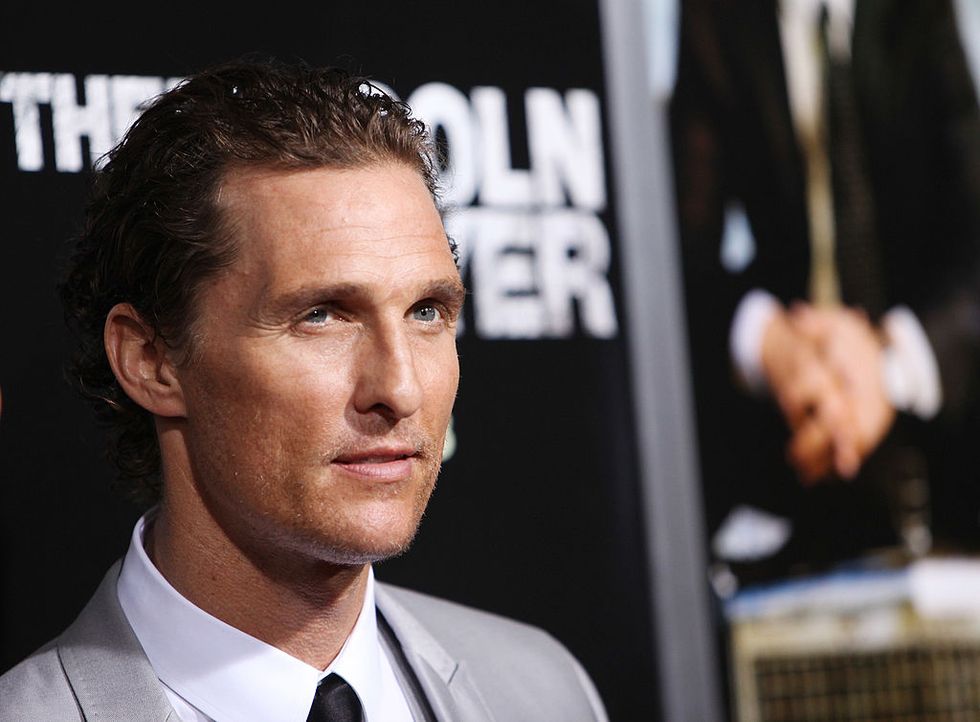 Matthew is best known for being one of Hollywood's most loved actors and he has graced our screens since the 1990s.
He has made quite a name for himself...
He has starred and co-starred in movies such as
How to Lose A Guy in 10 Days
(2003),
Ghosts of Girlfriends Past
(2009),
Magic Mike
(2012),
Dallas Buyers Club
(2013), and
The Wolf of Wall Street
(2013) which have all demonstrated how he is such a versatile actor.
But alongside his talents on-screen...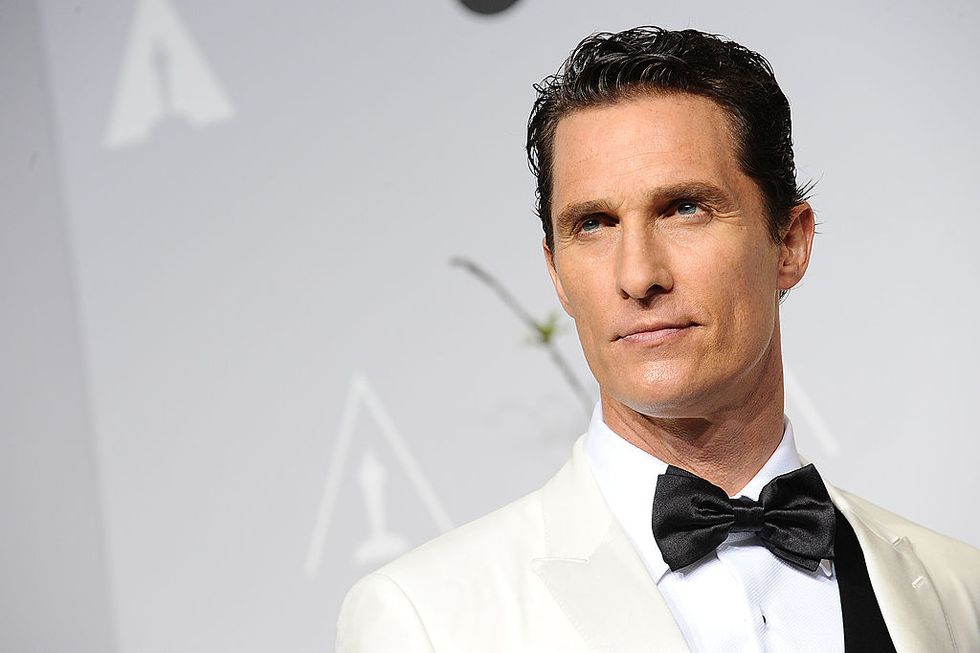 Matthew is also known for being a generous and compassionate person.
And his most recent acts have certainly shown that...
more than aware of the global pandemic that we are currently living through.
The virus has now infected more than a million people...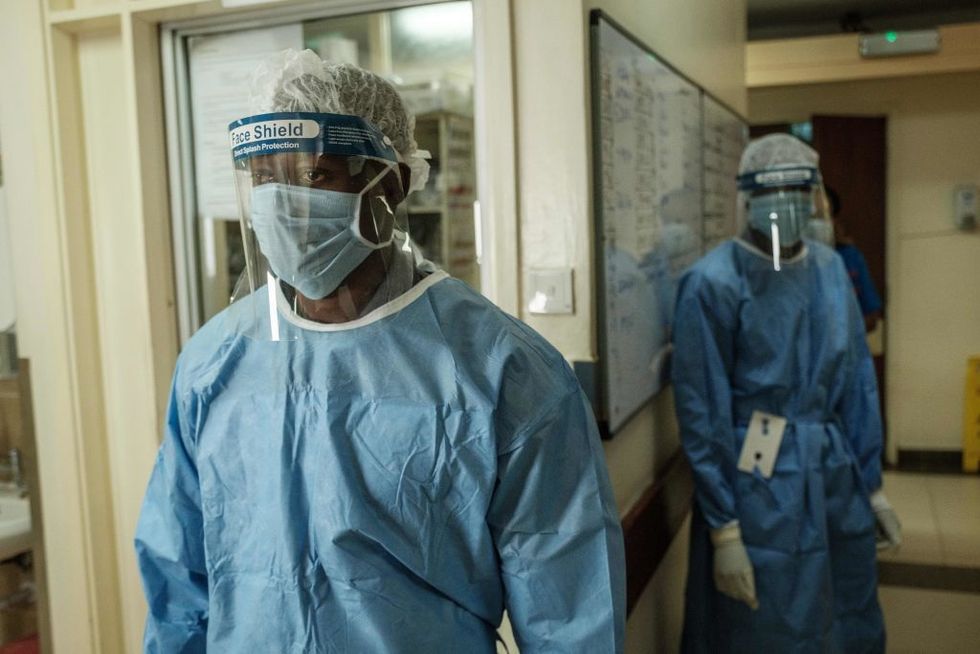 And the death rate is rapidly rising day by day. People are now living in fear and despair, and it's safe to say that things are getting
out of control.
Our elderly residents are by far at the highest risk from the deadly virus.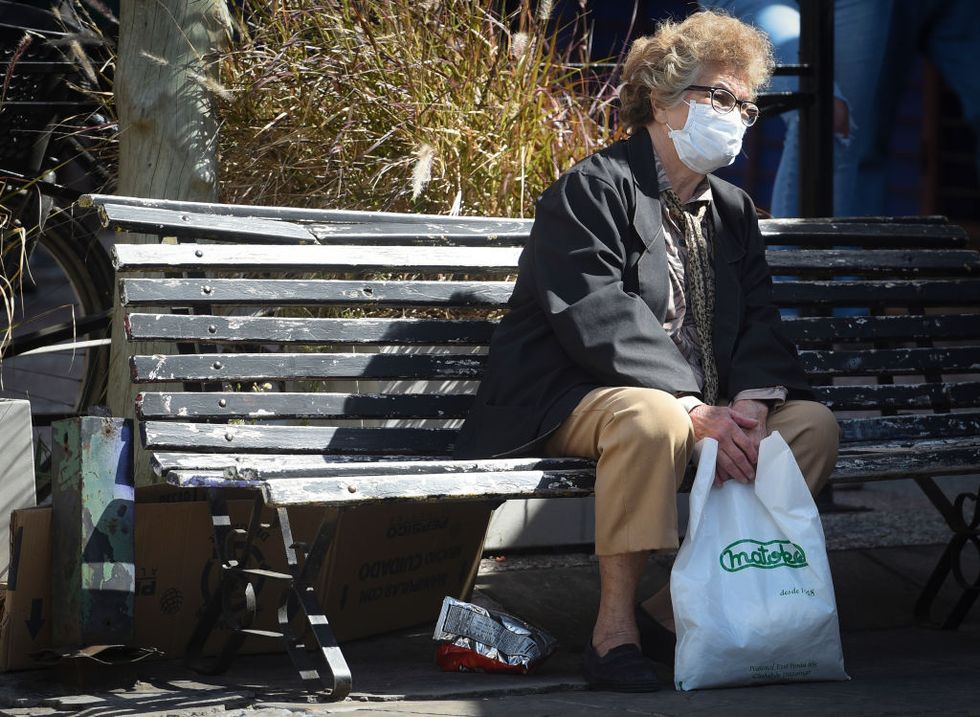 The virus is considered most dangerous to the elderly and those who suffer from existing health issues - which is
a lot
of the world's population.
These people are more likely to suffer from serious, and potentially deadly, health issues as a consequence of the virus.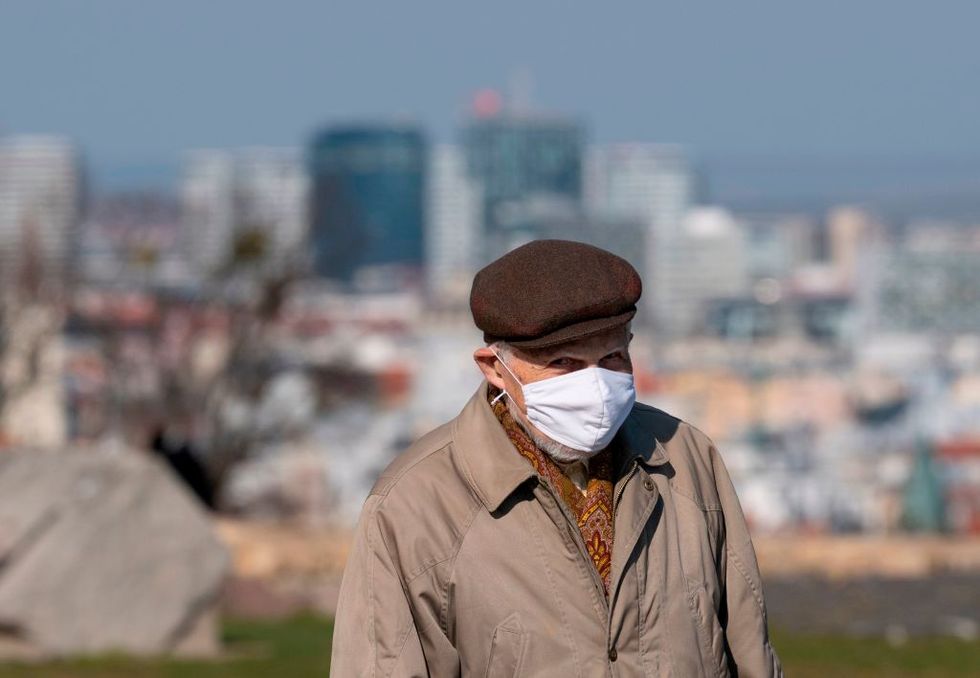 So it is of the
utmost
importance that they remain quarantined and away from other people.
Our nursing homes have taken a huge hit during the pandemic...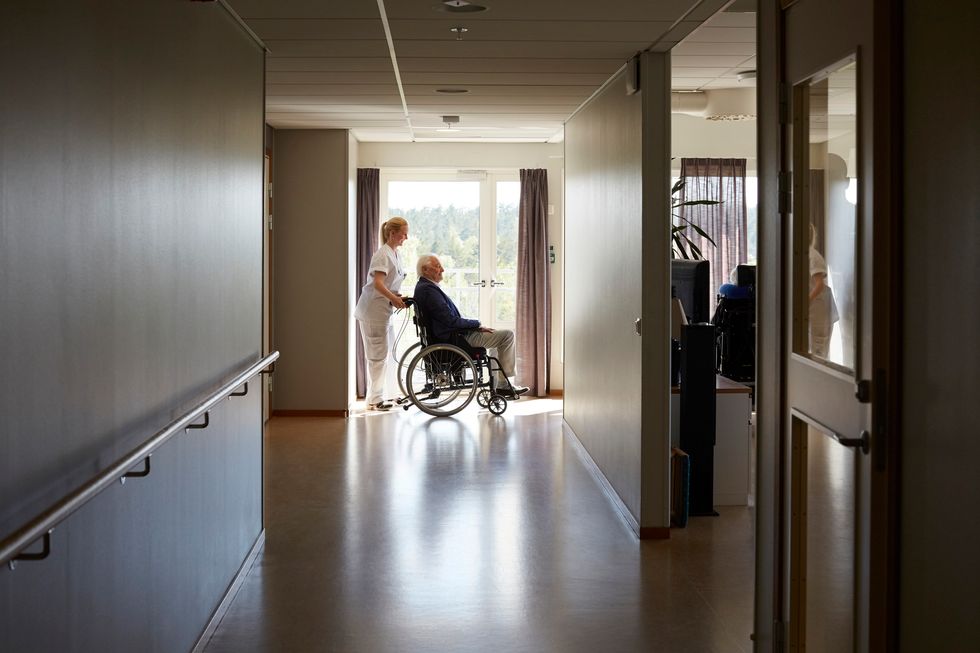 With many members of staff being unable to come into work, they have been needing all the help they can get.
People have been helping out as best as they can...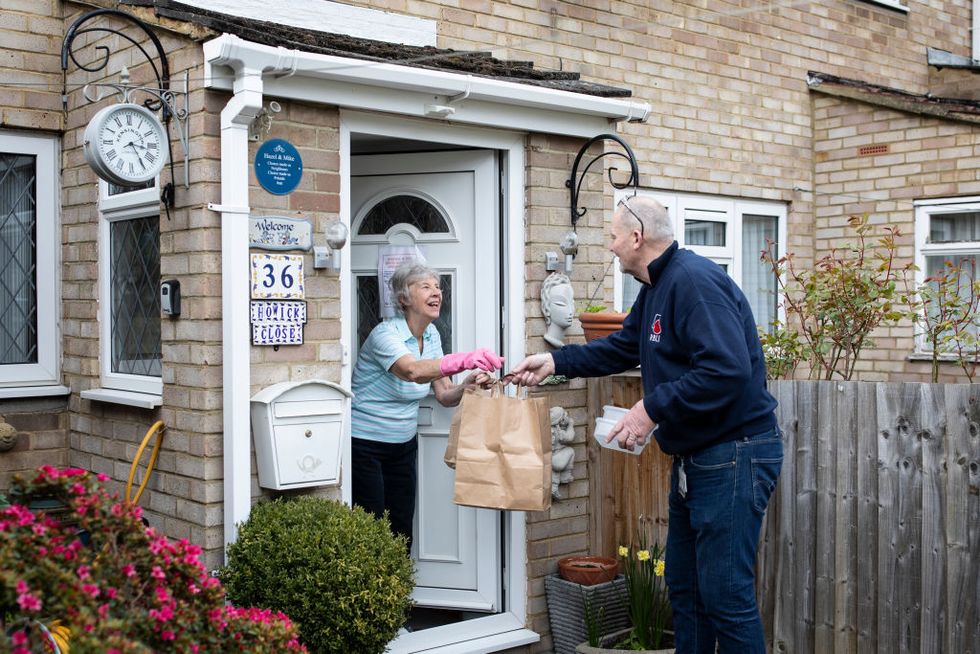 And thousands of volunteers have been pitching together to somehow assist their elderly neighbors in any way possible.
And, while most have been helping out in more practical manners...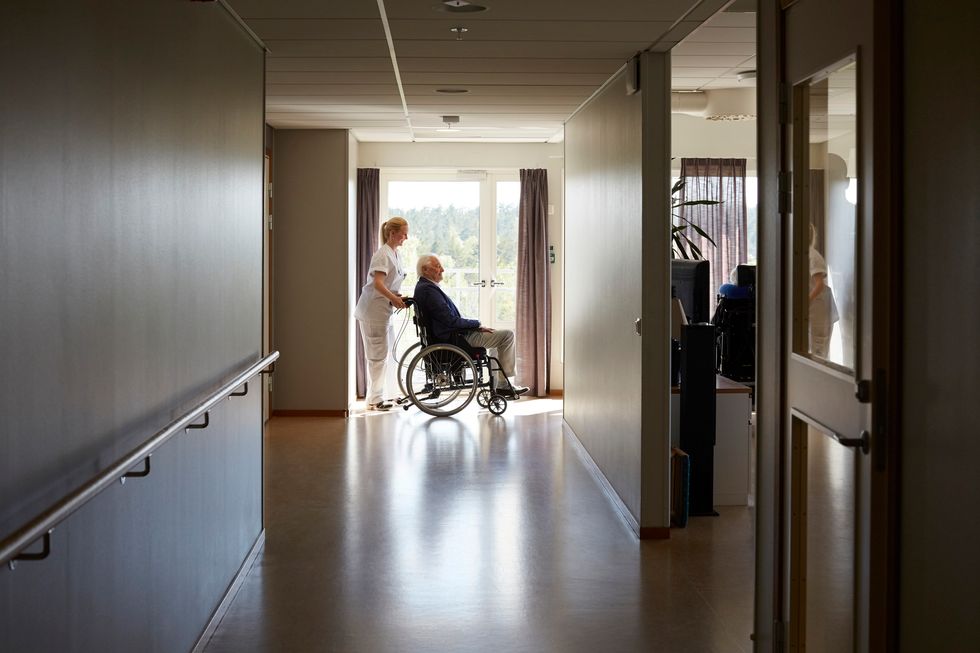 Others have been focusing more on bringing a simple bit of happiness to the lives of the residents.
Now we introduce Matthew McConaughey's first act of kindness...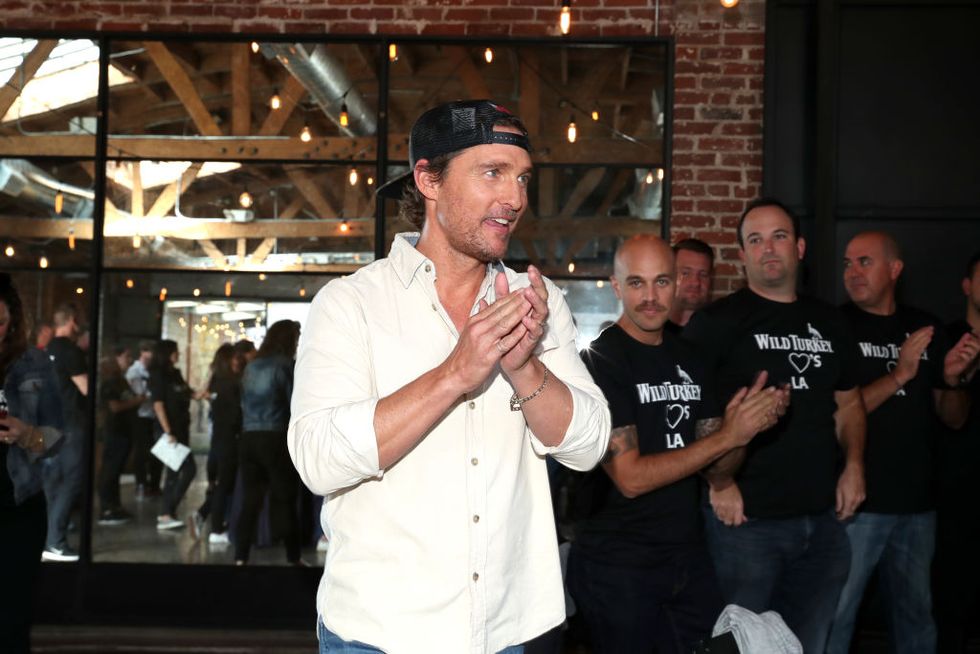 The actor wanted to give a little back to the quarantined residents at
The Enclave at Round Rock Senior Living facility in his home-town of Texas. 
While other celebrities of his status have been filming themselves singing and complaining about being isolated in their mansions...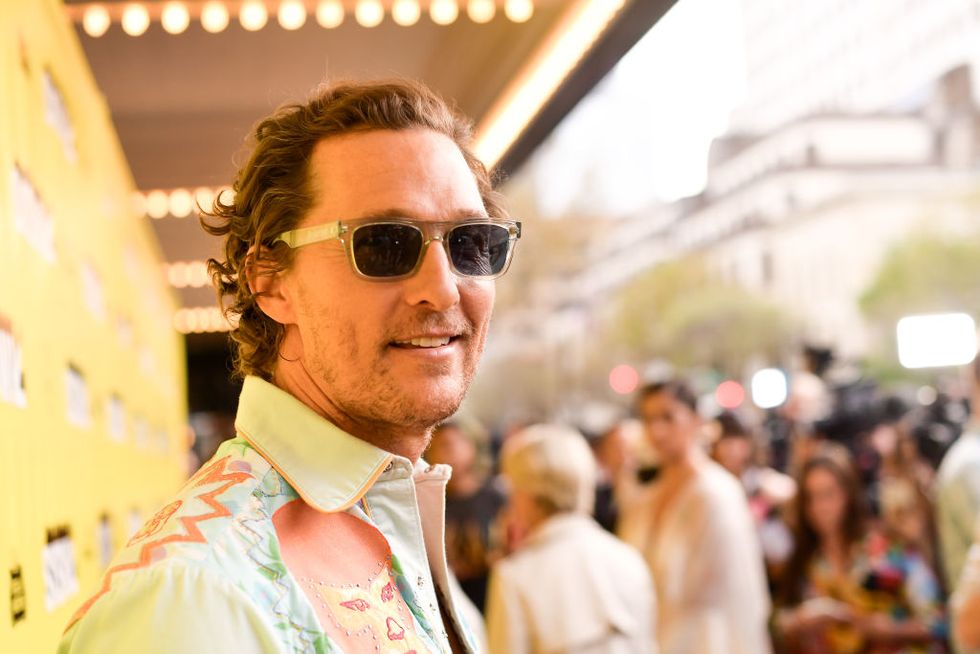 McConaughey decided to use his voice to spread joy in a
slightly
different, yet more effective way to the others.
He devised together a plan to lift the spirits of those residing at The Enclave...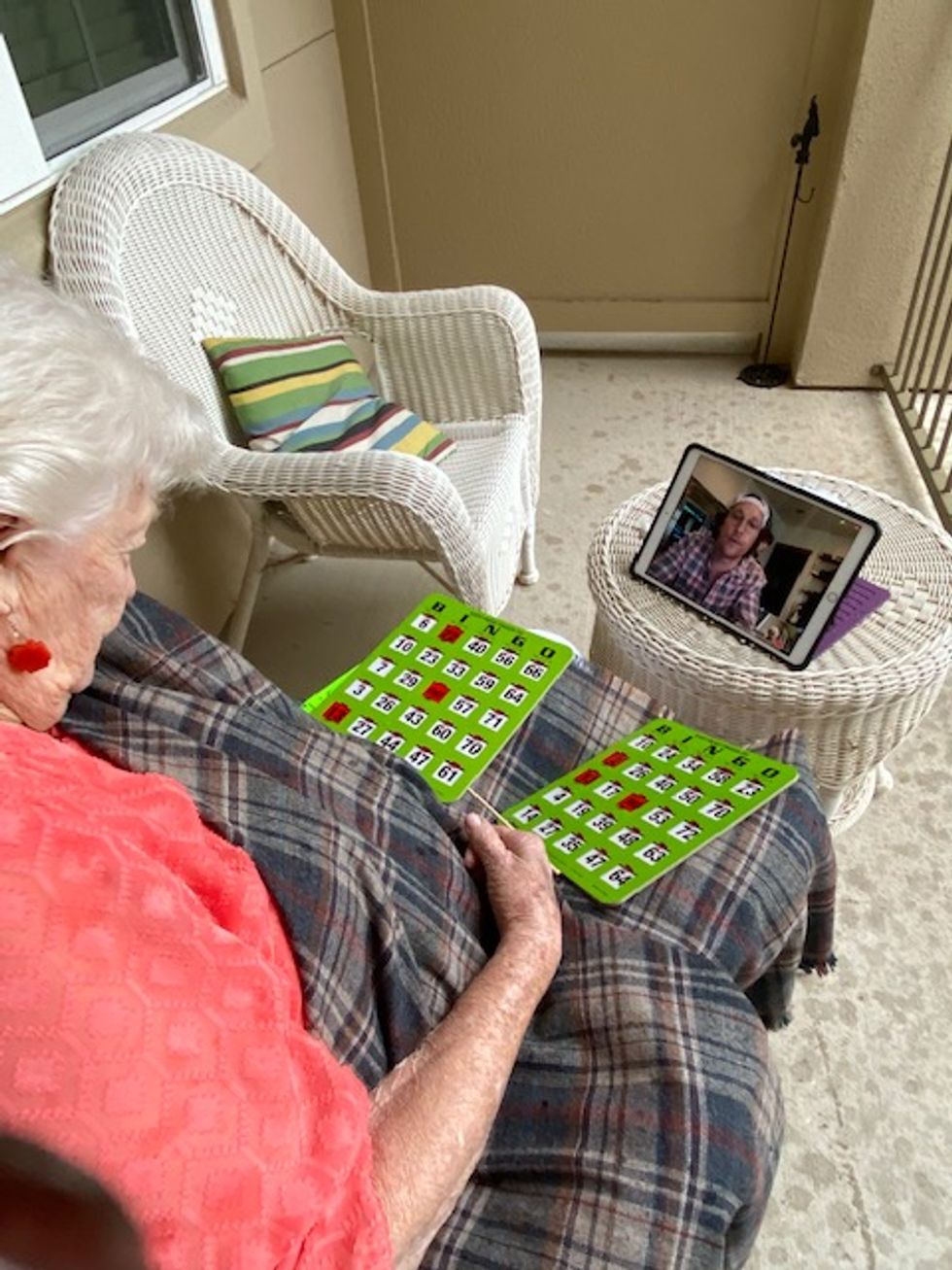 And what's more uplifting than a good, old fashioned game of bingo?
The actor, seen here towards the bottom right corner, decided to host a virtual version of the game...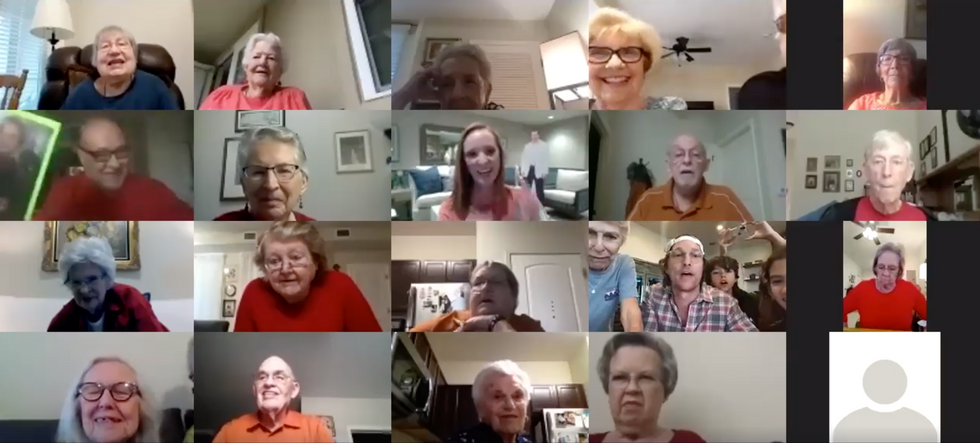 Where residents who were self-isolating in their rooms could all join in via a giant Zoom video call.
Joined by his mom, wife, and 2 children, McConaughey hosted the virtual game...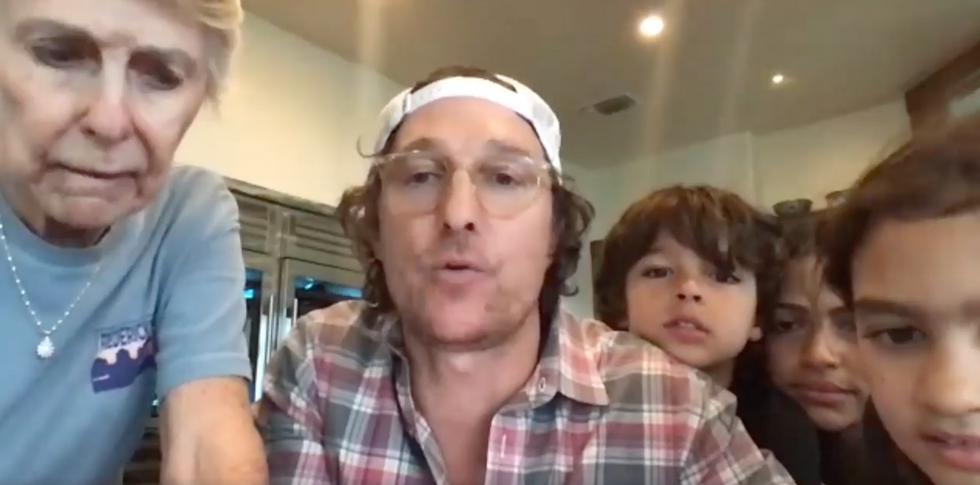 Where he enthusiastically called out numbers and declared any potential winners.
"We've got an I-24, an I-24..."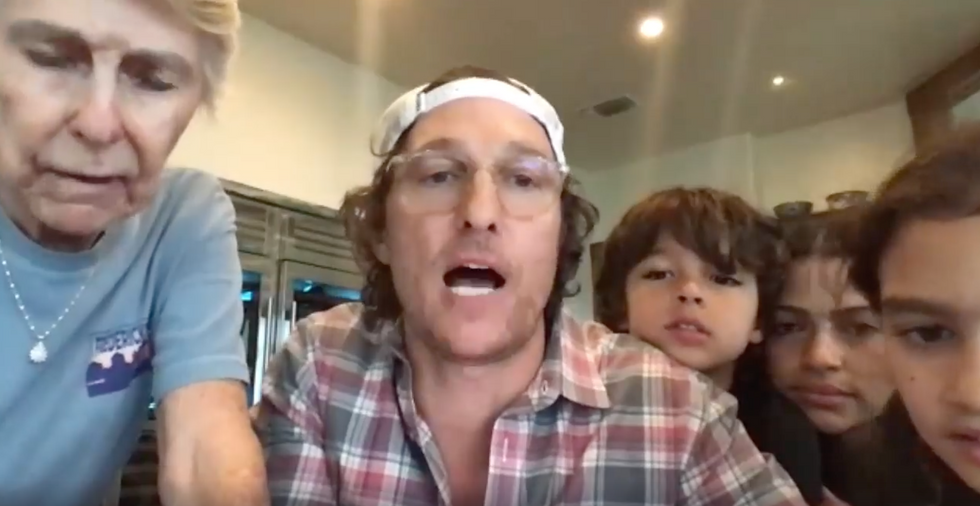 As he clarifies the lucky drawn number, 2 residents suddenly shout out "Bingo!", in which the actor and his family yell in celebration.
It was the most heartwarming moment.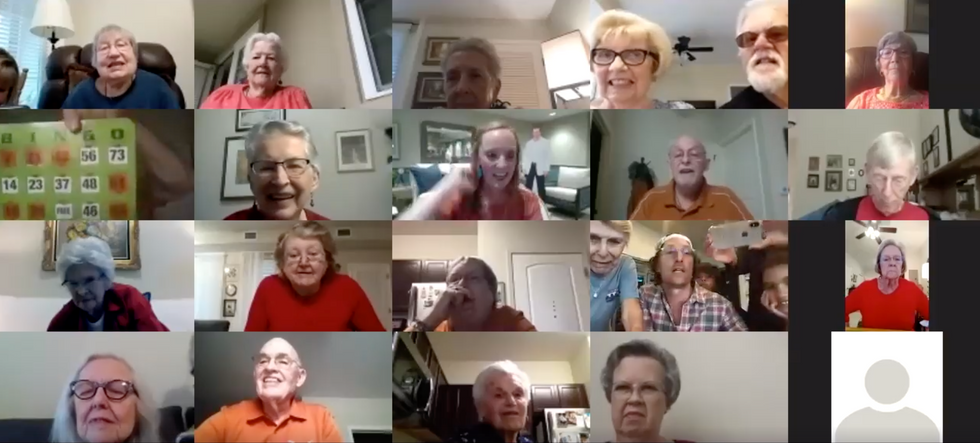 And the look of joy on the residents' faces was simply undeniable.
And, once their game had finished, the residents had their own words of thanks for the actor...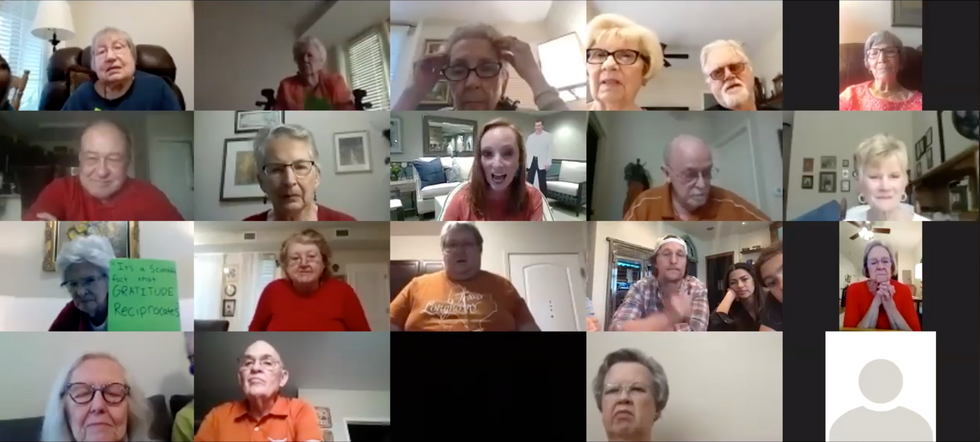 They wanted to pay tribute to an important message the actor had given to the world last month.
In March, the actor took to Twitter to offer some very wise words regarding the ongoing pandemic.
because every red light eventually turns green https://t.co/x05GuITW4J

— Matthew McConaughey (@Matthew McConaughey)1584480398.0
He reminded everyone that all red lights eventually turn green, saying: "I just want to say, in these crazy times... Let's take care of ourselves and each other. Let's not go to the lowest common denominator and get paranoid. Let's do our due diligence and take the precautions that we
need
to, to take care of ourselves and those around us."
So, as a thank you, the residents decided to hold up their own "green lights."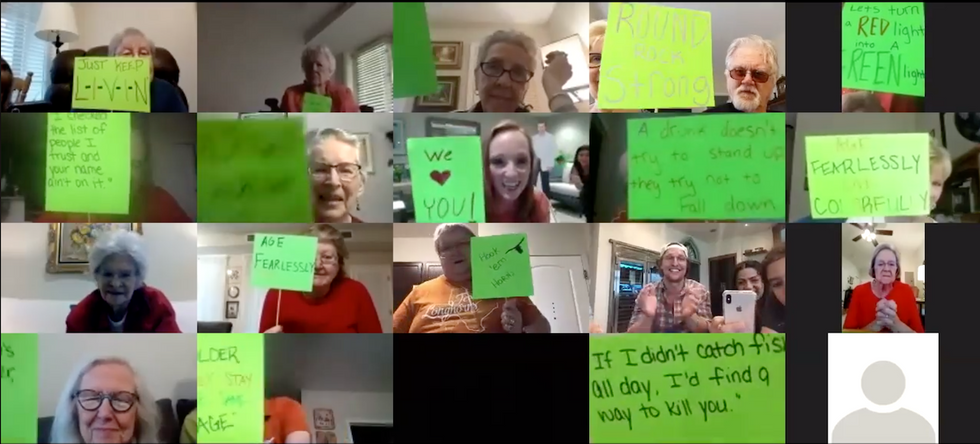 One of the facility's workers said:
"I wanted to say, from all of us, we want to continue to turn a red light into a green light," as all the players held up their own green pieces of paper with inspirational messages written on the front. 
As they held up their signs, the actor exclaimed loudly...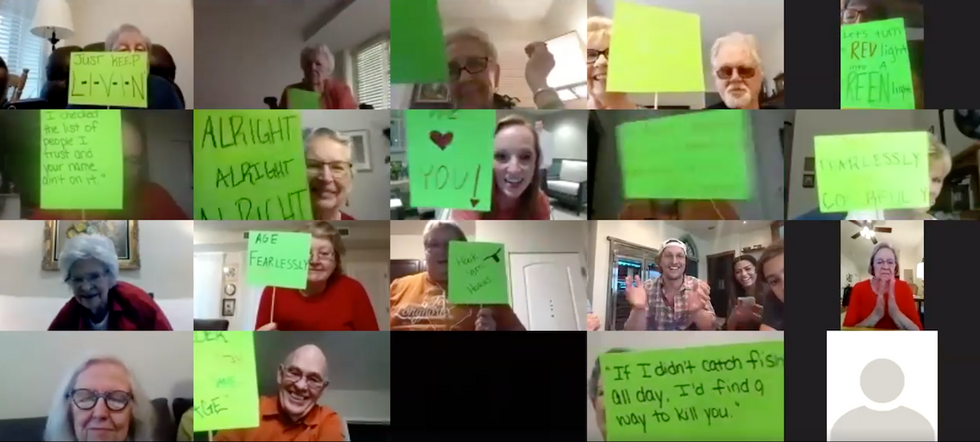 And sat back in his chair, slowly clapping with a huge smile on his face.
Matthew and his wife, Camila, made a special delivery recently.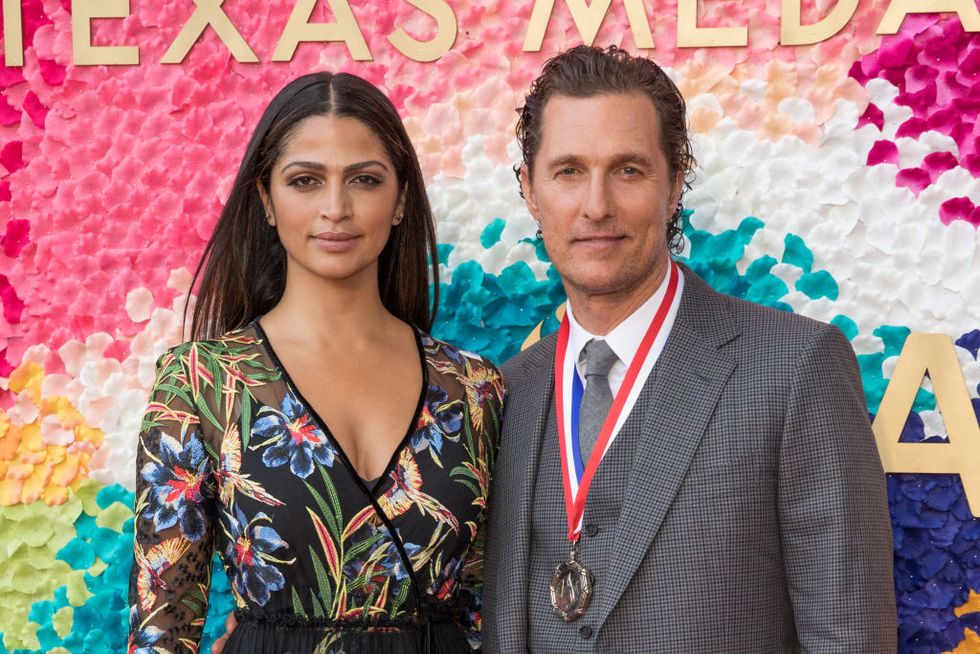 The couple has been working closely with Bethenny Frankel's disaster relief initiative
BStrong
to ensure first responders across the United States are getting masks and supplies they need to stay safe throughout this crisis.
They have donated 80,000 face masks to organizations in between Austin and New Orleans.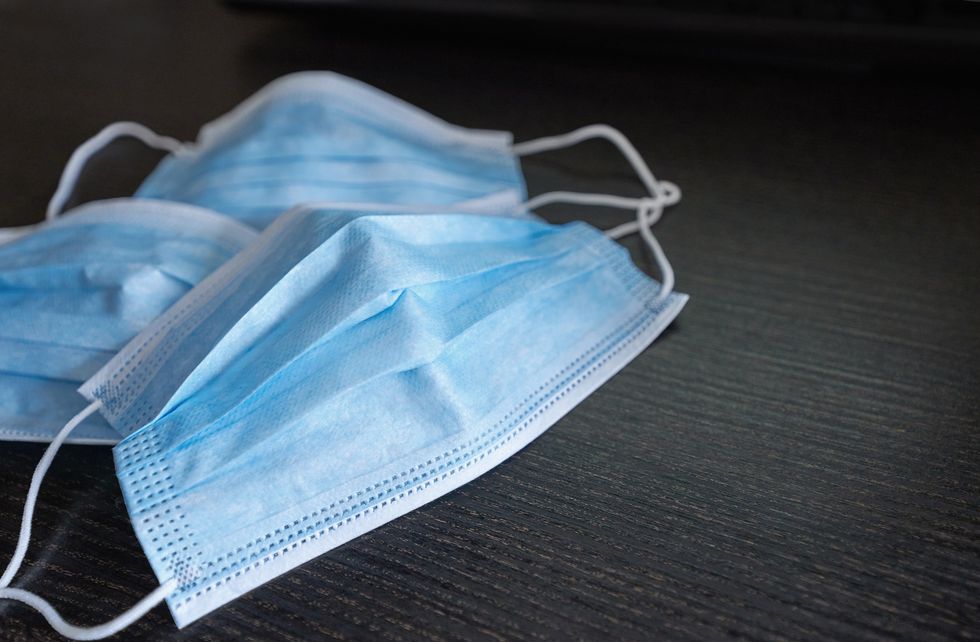 "Matt and I were able to get approximately 80,000 masks, and it's a combination of surgical masks and KN95 masks that will be distributed between Austin and New Orleans, where they were getting hit pretty hard as well," Camila told
PEOPLE.
They want to make sure that everyone on the front line is covered...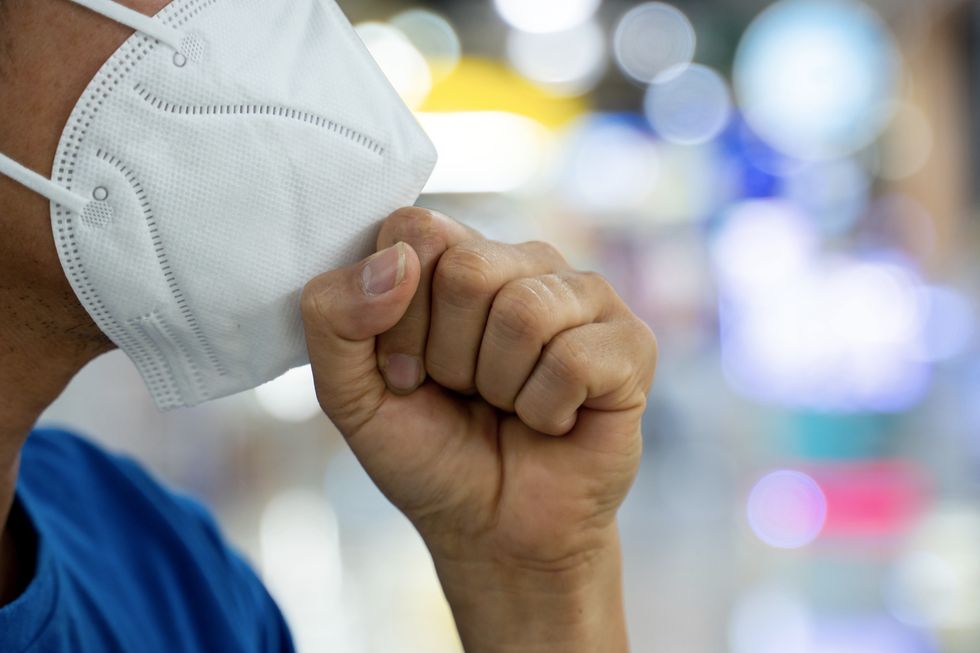 "It was important for us to make sure that here in Austin, not just the hospitals got them, but also the police department and the fire department as well. In this moment, we've got to find ways to help both sides because they're all on the front line right now and we can't afford to lose any of them," she went on to say.
The couple aren't interested in making the most money...
Matthew and Camila went out on Thursday to personally make sure the donated supplies made it to their final destination in Austin, where they live.
#BStrong
. We are passionate about helping first responders from our hometown Austin - Texas, Louisiana and nationwide as we combat this national pandemic. 
#thisisacrisis
."
It's refreshing to see a couple who truly care about this cause and making a difference to others...
a lot of celebrities have been doing in the last few weeks.
For more on the McConaugheys...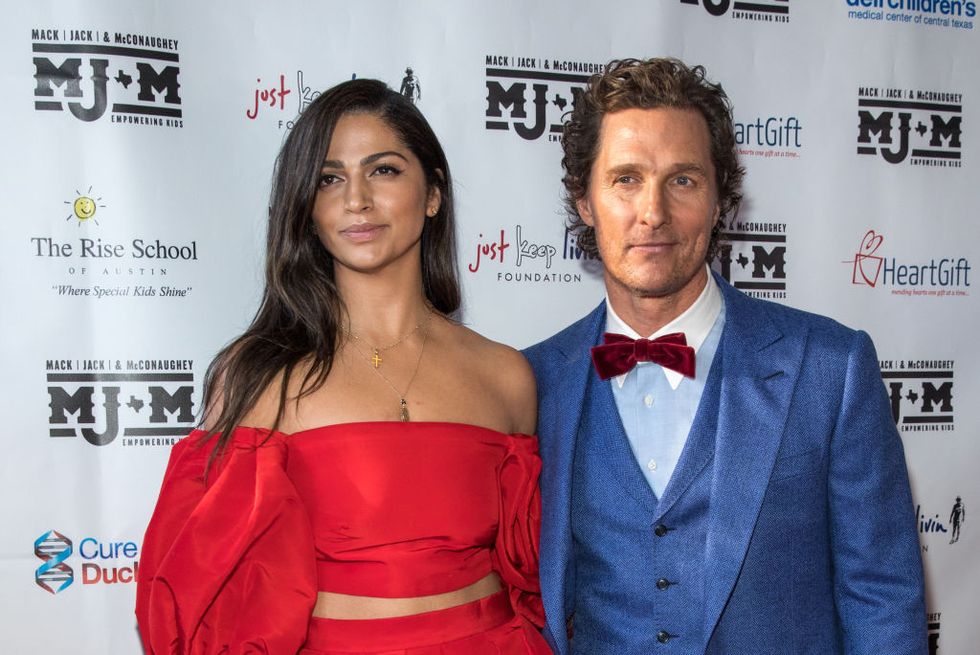 Keep on scrolling...