What are you thankful for this year? For us, the answer is easy: We're thankful for Matthew McConaughey.
OK, OK, so we're actually thankful for him every year (how could we not be?), but he's given us a reason to be extra thankful in 2017.
In order to help the town of Lawrenceburg, Kentucky celebrate Thanksgiving, McConaughey spent an entire day — his birthday, in fact — handing out thousands of turkeys to the people who live there! In addition to bringing turkeys right to the residents' doors, McConaughey also brought a smile to their faces. And to ours, if we're being honest.
The day started at the Wild Turkey bourbon distillery in Lawrenceburg.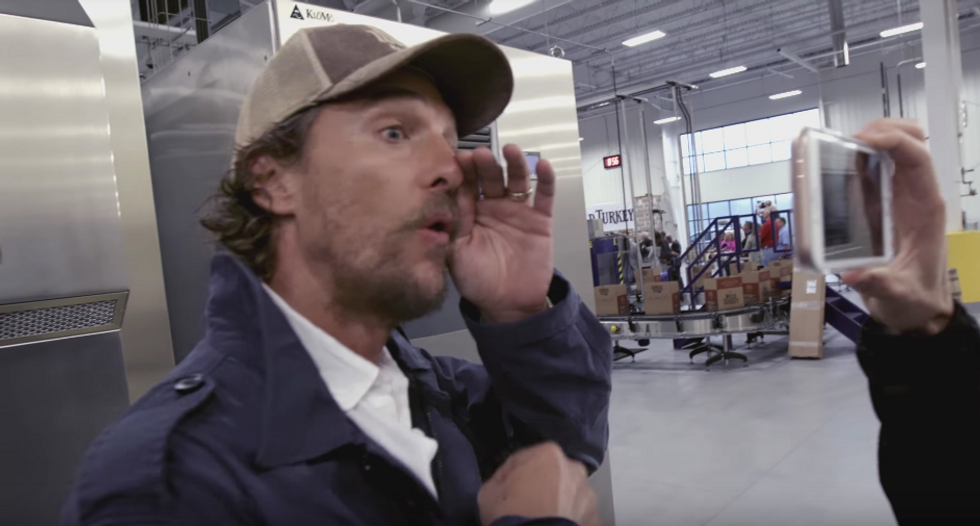 via: YouTube
There, McConaughey was joined by about 250 other volunteers at 7:30 a.m. They had one mission: Get turkeys to the folks of Lawrenceburg, Kentucky.
The other volunteers didn't actually know McConaughey would be joining them in their mission at first.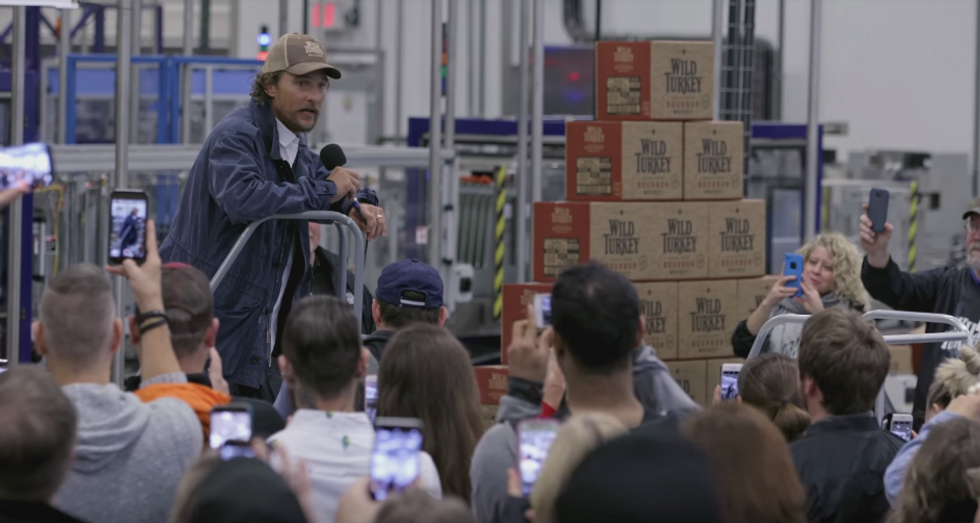 via: YouTube
But once he made an appearance, people were ready to get started. And it's a good thing, too, because they had a lot of turkeys to deliver.
And we mean a lot.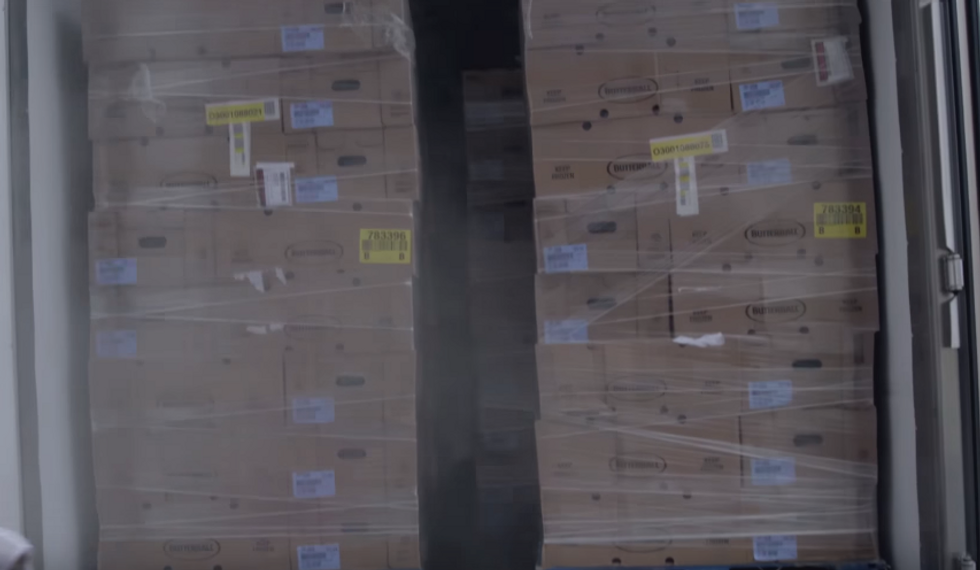 via: YouTube
4,500 to be precise. That's one for every household in Wild Turkey's hometown.
If you're thinking McConaughey just drove a truck or offered pep talks to the people doing the real work, you'd be mistaken.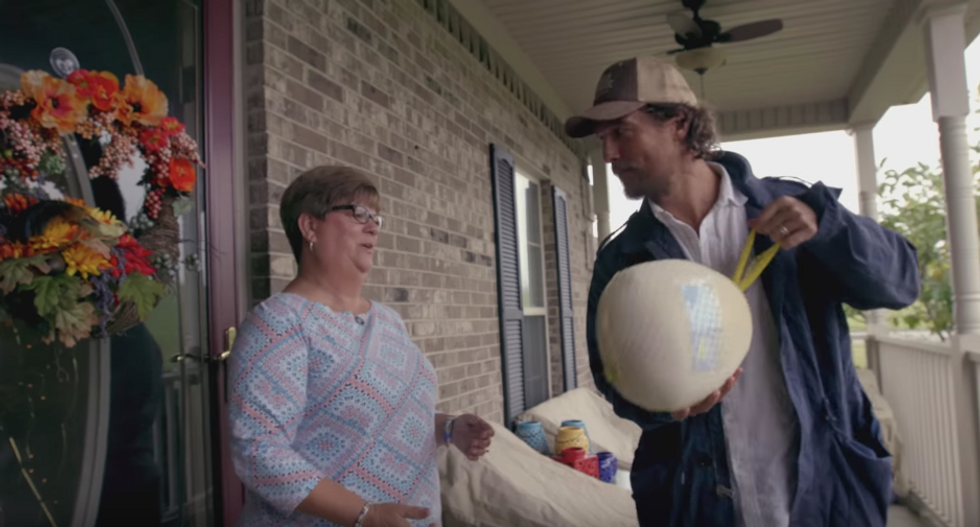 via: YouTube
He delivered the turkeys himself! He marched right up to residents' doors and introduced himself as "Matthew." As if the man needs any introduction. Color us charmed.
As you can imagine, people were absolutely thrilled to see McConaughey standing outside their door holding a turkey.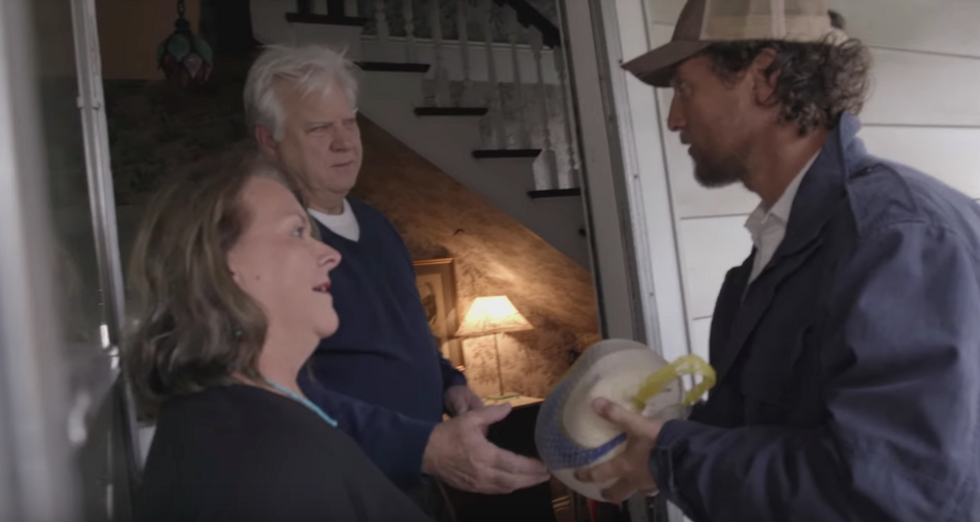 via: YouTube
On the one hand, Matthew McConaughey is an incredible actor and all-around nice guy. And on the other hand: Free turkey! What could be better than that? There was one extra special Lawrenceburg resident who got a turkey that day...
McConaughey's extra special delivery was for a bride on the morning of her wedding.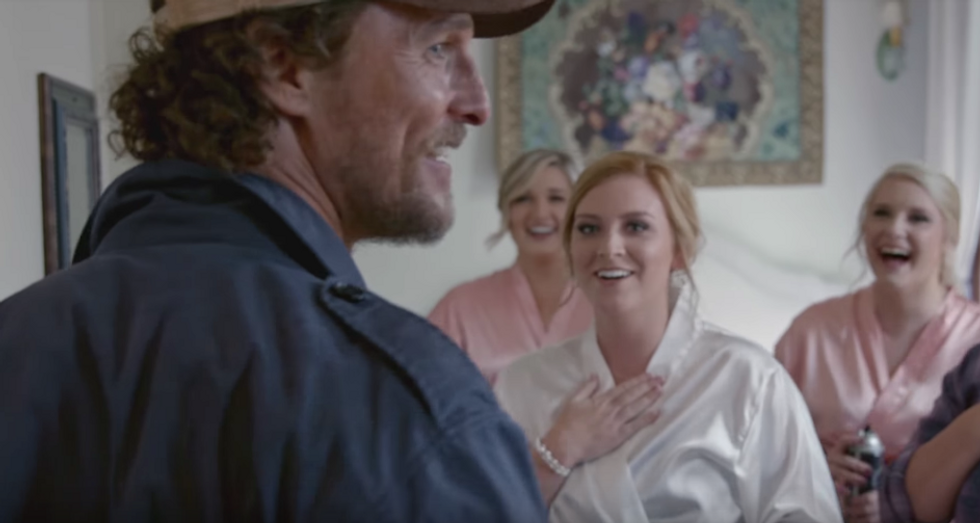 via: YouTube
She was (understandably) gobsmacked to see the star of 
Interstellar
on the morning of her wedding. It looks like the main dish for her first married Thanksgiving is taken care of!
Naturally, McConaughey posed for a picture with the blushing bride and her stunned bridesmaids. Adorable.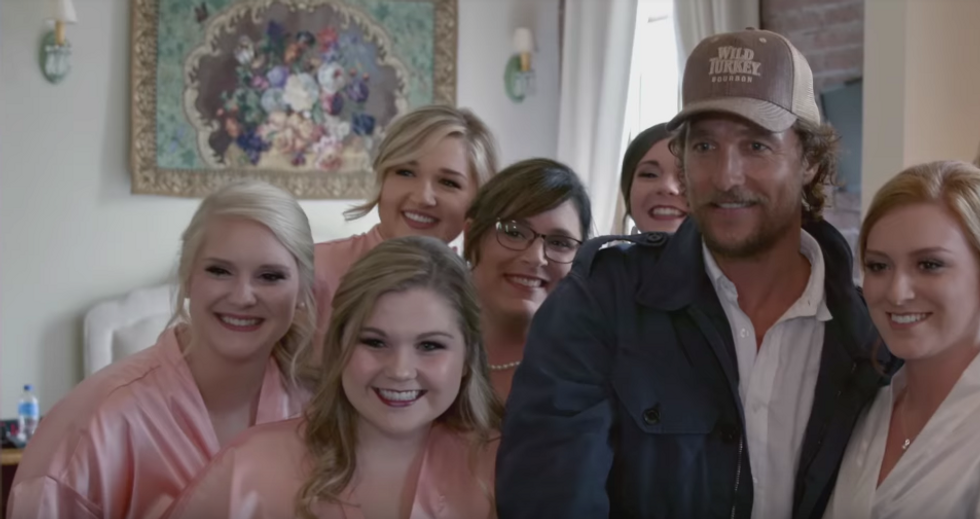 via: YouTube
A movie star, a turkey, and a bride. That's definitely a bit more interesting than your typical bride and groom portraits!
Of course, the bride wasn't the only person who was starstruck to see McConaughey in her hometown.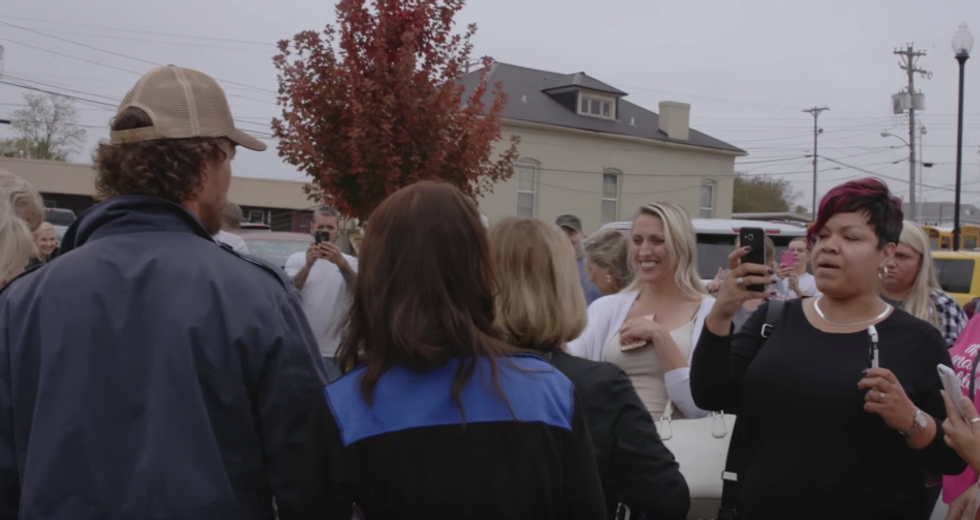 via: YouTube
Throughout the day, the citizens of Lawrenceburg asked to take pictures of McConaughey. And of course, he was very happy to comply.
There's only one word for this. OK, actually it's one word, three times in a row:
Come on. You know we had to do it.
You can watch the entire video here:
In addition to the 4,500 turkeys McConaughey passed out to the residents of Lawrenceburg, Wild Turkey also donated 580 turkeys to the local food bank and nursing home and 58,000 Thanksgiving meals were donated to more families in need. One thing's for sure: The people of Lawrenceburg are definitely going to have a happy Thanksgiving this year!