Fans of Hollywood actor, Matthew McConaughey, may need to rethink their education plans, as it's been confirmed this week that he's been given a full time teaching position at the University of Texas. The star, made famous in the '90s cult classic, Dazed and Confused, has since starred in a wide array of different roles, from rom-com lead to action star. And his Hollywood pedigree seems to have stood him in good stead to teach others about the movie industry.
McConaughey has held visiting teaching positions at the University of Texas since 2016 and earned rave reviews thanks to his fascinating classes and on-campus presence. Want to learn more about what's on his curriculum? Read on.
Born in 1969, Matthew McConaughey is an undeniably talented actor.
He first rose to fame in cult '90s slacker comedy, Dazed and Confused, as the adorable David Wooderson. His performance in the movie was basically catchphrase central.
McConaughey took longer to reach his full potential.
Through the late nineties and early noughties, McConaughey starred in a wide array of slightly cheesy romantic comedies - though his charm and appeal were still impossible to deny.
He did eventually move into blockbuster territory.
McConaughey has had smaller roles in a wide array of truly massive Hollywood movies, including 2013's The Wolf of Wall Street and 2011's Bernie.
This led McConaughey into more dramatic roles.
In 2013, he starred in The Dallas Buyers Club, a role which earned him a Golden Globe, Critics Choice Award, SAG Award, and an Oscar. His role in acclaimed television series, True Detective, further cemented him as one of the most talented actors working today.
McConaughey's acting range is hard to deny.
Since his re-emergence on the dramatic acting scene, he's starred in movies such as Interstellar (2014), The Sea of Trees (2015), Free State of Jones, Gold (2016) and The Dark Tower (2017).
But, in spite of these more "serious" roles ...
McConaughey has managed to continually retain a sense of humor within his work, often taking on more lighthearted roles - including in raunchy comedy, Magic Mike, in 2012.
It seems like there's nothing that McConaughey can't do.
But his latest venture may be his most unexpected - and most ambitious - yet. It seems as though McConaughey has decided to hang up his acting shoes - for now, at least.
McConaughey was born in Uvalde, Texas.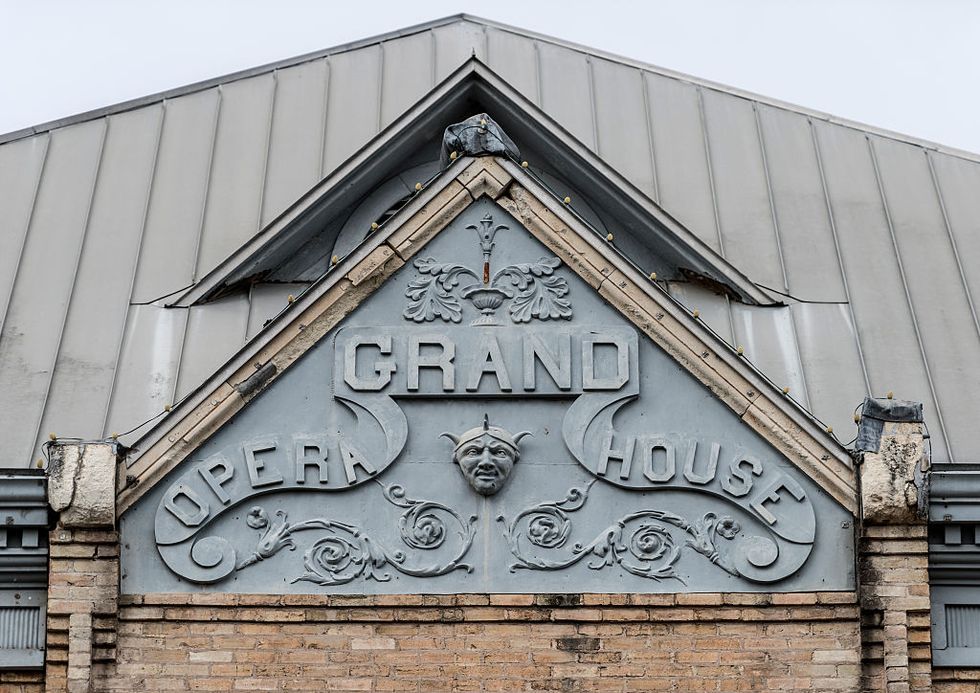 via: Getty Images
He's always been very open about and proud of his Texan heritage, often working on community projects or with charities in the state.
But that's not his only tie to the area.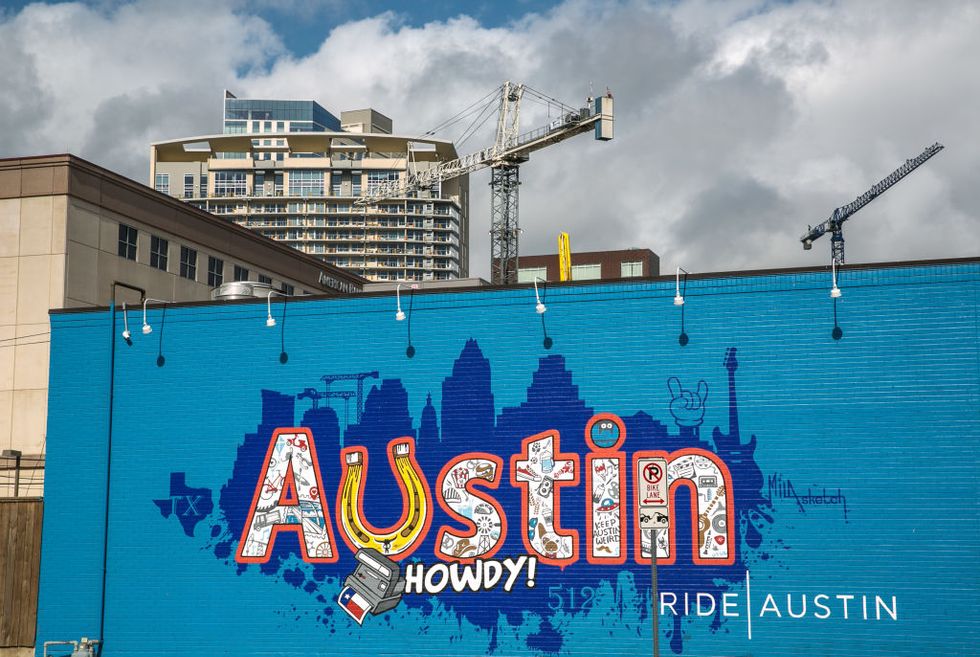 via: Getty Images
McConaughey also attended the University of Texas in Austin, graduating with a bachelor's degree in 1993.
And he's continued to be proud of his alma mater.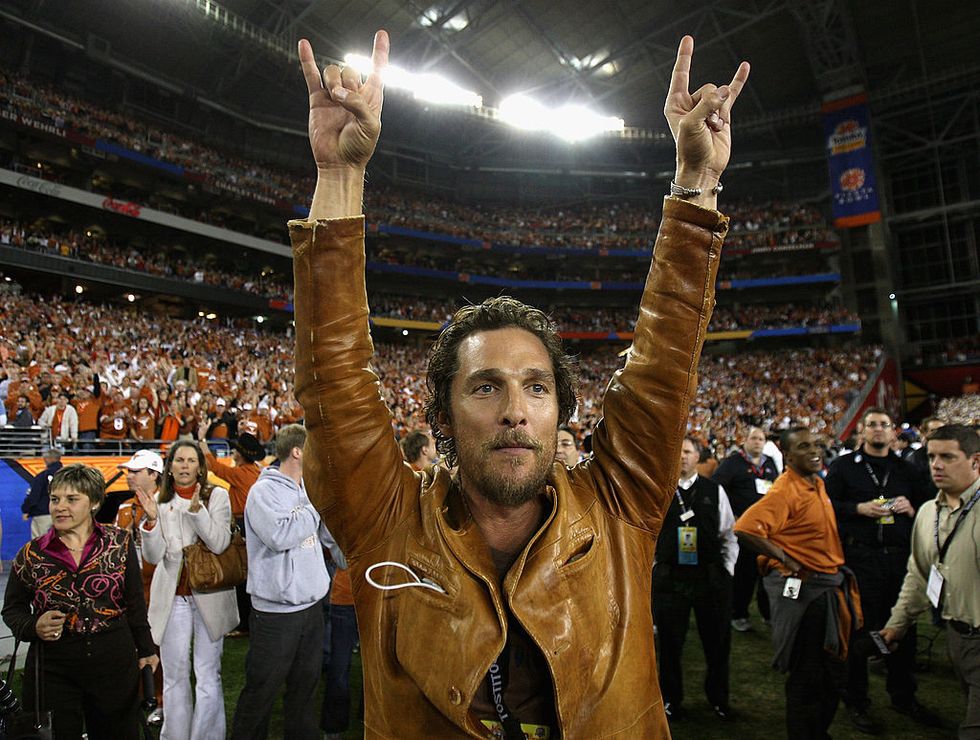 via: Getty Images
He's often returned to the institution, sometimes for football games and charity events. But since, 2016, he's been around campus in a more official capacity.
In 2016, he was brought into the University of Texas faculty.
Last week, @McConaughey visited @UTRTF's Advanced Producing: Script-to-Screen class! #moodypride #whatstartshere https://t.co/hpmhEMKi8I

— TEXAS Moody (@TEXAS Moody)1472497257.0
It was announced by the Moody College of Communication that McConaughey would be coming in as a guest lecturer in certain classes.
McConaughey was a palpable hit.
Not only were his classes well-received, but he threw himself into the campus experience - even offering to drive students home in a golf-cart as part of a campus safety program.
He'd become something of a hero within the institution.
Not only is he known for being an all-around nice guy, but people were blown away at the actor's teaching talent.
And it seems that the university's administrators agreed.
In recognition of his professional pedigree and personal investment in student success, Matthew McConaughey has bee… https://t.co/Rm6KTt24Da

— TEXAS Moody (@TEXAS Moody)1567004421.0
Because, this week, it's been announced that McConaughey's visiting status will become permanent, and he's joining Moody College of Communications full-time.
So what will McConaughey be teaching?
It's called the Script and Screen film-production class, which he helped to design the curriculum for along with another UoT professor, Scott Rice.
It's an all-around approach to the creation of a movie.
"It's the class I wish I would have had when I was in film school. Working in the classroom with these students gives me a chance to prepare them," McConaughey told
UT News
.
He's passionate about a well-rounded approach.
"Making movies, turning words on paper into film, is both a science and art – no matter the time or generation. The elements of truth and genuine joy for the process are timeless. That will always be our classroom focus."
McConaughey's work with the University has already garnered him praise.
Noah Isenberg, chair of the Department of Radio-Television-Film, says, "[McConaughey] has a passion for teaching, and for all things cinematic, that is palpable, even infectious." Jay Bernhardt, Moody College Dean, agrees: "We are proud to welcome Professor McConaughey to officially join our world-class faculty."
His prior work as a guest-professor was massively successful.
"Matthew cares deeply for our school and our students, and we are thrilled that he shares his time and talent to help prepare the next generation of media leaders and innovators," Bernhardt continues.
And it seems like many are excited about his promotion to a full-time gig.
@UTexasMoody @McConaughey @UTRTF Dang, pretty sure you won't find a better professor for this course.

— Eddie Tintsi🇺🇲🧋 (@Eddie Tintsi🇺🇲🧋)1567049959.0
In fact, we're pretty sure that enrollment on this course may break some University records. Want to see the full curriculum so you can study along at home? It's available
right here
. And for more heartwarming Matthew McConaughey content, scroll on.