Matthew Perry has given us a shocking insight into the reality of his infamous addictions...
We first met Perry in 1994...
When he landed the role of Chandler Bing in the infamous TV series,
Friends.
The show was an instant hit.
Created by David Crane and Marta Kauffman, the comedy follows the friends, who live in the same
New York
apartment block, as they together navigate through the turbulent years of their late twenties.
We all grew to become incredibly attached to the characters.
The show truly made us feel like a member of the Friends gang, even when we were conflicted over whether Ross and Rachel really were on a break or not... FYI they totally were on a break.
The final episode aired in September 2004...
And we watched through tears as the gang said their final goodbyes to the apartment we had all grown to know and love for the past decade.
But, fifteen years on from Rachel getting off the plane...
We have never found out what happened to the gang. Did Rachel and Ross stay together? Would Monica and Chandler ever get divorced? Did Joey ever make it as a big actor?
Over the years, there have been a few low-key reunions and a lot of false hope...
Apart from the occasional reunion on talk-shows, fans have had their fair share of disappointments when it comes to waiting for a Friends reunion.
A trailer for a Friends movie went viral last year, giving superfans false hope that the sitcom was hitting the box office...
But it wasn't to be. The trailer was quickly confirmed to be fake and, again, our dreams were shattered.
And even the cast have confirmed that a reunion is incredibly unlikely...
Matt Le Blanc left fans heartbroken last year as he rejected calls for the show to return, saying the sitcom simply "wouldn't be the same" in an
interview with the Mail Online.
He added, "People want to know what happened to them. But it was about a finite period in a person's life after college, before you settle down and start a family."
But in real life, the cast have remained firm friends throughout the years.
Friends gang. "And now we're Instagram FRIENDS too. HI INSTAGRAM," she captioned the post.
The cast have been pictured together more and more in the last couple of months...
Friends reunion?!
But one cast member was a little late to the Instagram party.
Matthew Perry, or Chandler Bing... Or Miss Chanandeler Bong.
Perry became the last Friend to join Instagram in February...
But, behind the heartwarming throwbacks...
There is a slightly darker secret.
Perry has admitted that, thanks to his drug addiction...
He can't remember filming almost a third of the filming of
Friends.
Reactions came in strong to the almost unbelievable news...
I just read Matthew Perry can't remember 3 years of Friends...? Come on Matthew it's on every day, take an afternoon to catch up😉#friends

— flo ♡ (@flo ♡)1453751103.0
Ranging from funny quips, to some more heartfelt responses.
mood is matthew perry forgetting like 3 years of filming Friends

— cheekbone papi 3.0 (@cheekbone papi 3.0)1506322274.0
IVE BEEN BINGING FRIENDS AND THE FACT THAT MATTHEW PERRY DOESNT REMEMBER 3 YEARS OF FILMING MAKES ME SO SAD HES MY FAVE CHARACTER

— just tia (@just tia)1504316645.0
I don't get it. Am I supposed to feel bad for Matthew Perry? He can't remember 3 years of Friends? Why is he such a jerk NOW?

— 🏳️‍🌈Jeremy Owens🏳️‍🌈 (@🏳️‍🌈Jeremy Owens🏳️‍🌈)1453828753.0
Matthew Perry says he does not remember 3 years of him being on Friends..... Kinda sad cause I loved him all years of Friends

— Katya Moss (@Katya Moss)1459883139.0
Matthew Perry can't remember 3 years of filming Friends? Me neither. I hope I was good, at least! Has anybody got any tapes I can borrow?

— AstonishingSod (@AstonishingSod)1453933215.0
Matthew Perry, aka Chandler Bing, doesn't remember 3 years of Friends because he was on drugs the entire time. How fucking sad is that

— ¯\_(ツ)_/¯ (@¯\_(ツ)_/¯)1453928807.0
@people is that way he lost so much weight in one of the seasons? I rem he seemed thin

— Mannie (@Mannie)1453743629.0
@people very sad...wonder if that's why he's not going the special. Bad memories.

— Waverly Ford (@Waverly Ford)1453746117.0
The star famously battled with his drug addiction through the late 90s and into the 00s...
And was admitted to rehab several times throughout this period.
He was addicted to a number of different drugs and alcohol...
And also became dependent on painkillers after a 1997 jet ski accident.
It was even alleged that Perry was under the influence while on set...
Though these claims have never been confirmed by Perry himself.
But now, in an interview with Chris Evans on BBC Radio 2, the actor finally opened up about his memory loss.
When he was asked by fellow
Breakfast Show
guest, James Nesbitt, which episode of the sitcom was his least favorite to film, he replied: "I don't remember 3 years of it, so none of those."
He continued:
"I was a little out of it at the time — somewhere between seasons 3 and 6."
Thankfully, Perry has been on the straight and arrow since 2001.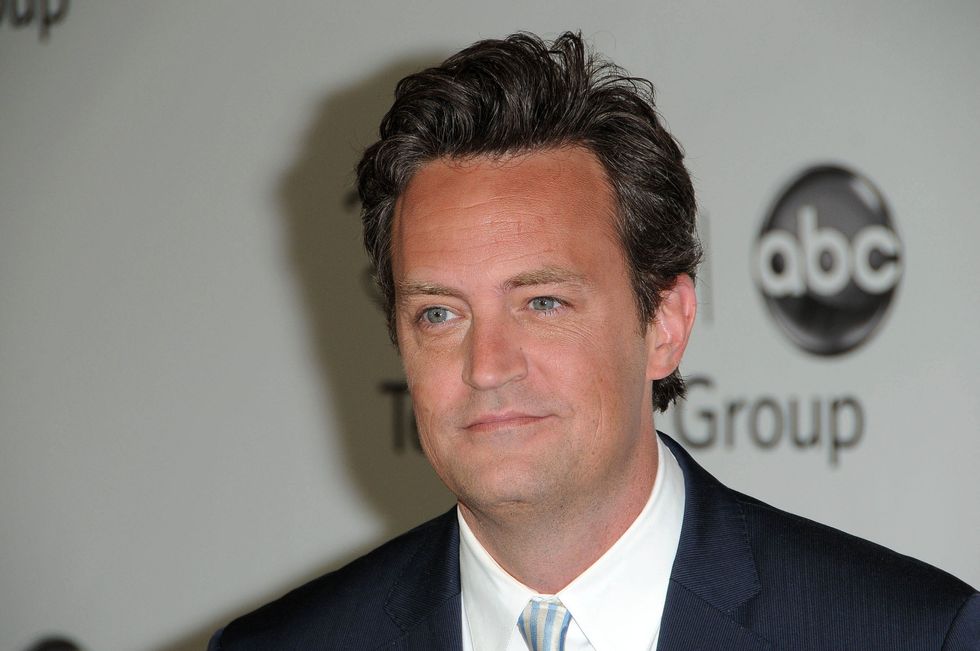 For more
Friends
news, keep scrolling...