If you're a fan of the McDonald's McRib, it's time to get excited because the savory boneless pork sandwich is officially back, baby!
Here's what we know so far…
McDonald's has always served us well, except for that time they canceled the Happy Meal, but other than that, they have always been there for us.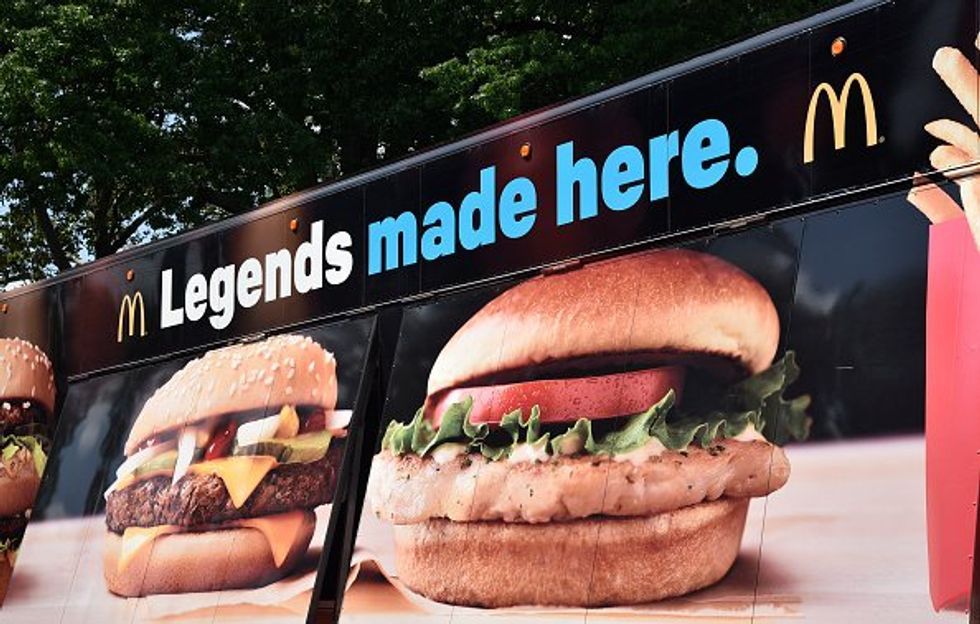 Amidst the chaos going on in the world, our favorite Golden Arch company has brought light to the darkness by announcing something very exciting.

This crystal ball has reveled the best possible news we could have hoped for: McDonald's announced that the McRib is coming back and everyone is freaking out.

The McRibs are now live and you can officially tell people that there is still hope in this world.

This is too important to miss so clear your calendar and grab some napkins because it's about to get saucy.

Some fans thought it was too good to be true, but McDonald's was clear in saying that this is the real deal. Don't be a Reynolds, people. Believe the good news.

Here's the very first McRib commercial, aired in 1981 and it quickly became a sandwich sensation.

Well my friend, you are not living your best life then. There's a reason why people get so excited about this delicious meal coming back to McDonald's and that's because it's absolutely fantastic.

McDonald's describes their creation as "made with 100% seasoned boneless pork, McDonald's signature McRib sauce — a sweet, tangy, barbecue-style sauce — and served with dill pickles and mild, fresh slivered onions on a toasted hoagie-style bun." Hungry yet?

I'm telling you, people will be rushing out the door and headed to their nearest McDonald's to get their hands on one of these babies.

McDonald's will be serving the McRib at 9,000 locations across the United States, which is very exciting. Keep in mind that there are over 14,000 McDonald's in the United States, so your closest McRib may not be around the corner.

People are used to the McRib being on and off of the McDonald's menu, but are always loyal when it decides to come back into their lives, unexpectedly but always gracefully.

Not sure which McDonald's is participating in bringing back this tasty goodness? Well look no further because McDonald's has thought of everything. All you have to do is download the McDonald's Finder App on your phone or go to the McRib Locater website.

Not everyone can be that lucky. Looks like if you live in Colorado you might have to make a serious road trip to get your McRib. Love knows no distance.

Remember, not every city is blessed with the presence of a McRib. So if you are close to one, consider yourself lucky.

Alan Klein, the creator of the McRib Locator, told Entrepreneur magazine in 2013 that he "nearly drove four hours last year to get one" but "found there was one closer as I prepared to leave." That's a true fan right there.

This year, McDonald's has also partnered with Uber Eats to offer McDelivery on the food delivery app. Now you can get a McRib ordered to your crib with no extra effort.

Uber Eats is very excited to be able to deliver your McRib to you and they made this sultry video to get you excited, too.

Shoutout to all the Uber Eats drivers who will be delivering miracles from door to door. We see you and we love you all, from the bottom of our McHearts.

Since the McRib doesn't typically return every year or to every McDonald's location, it's no wonder why people get so excited. The last time the McRib was being sold was over a year ago.

The McRib has gone through three farewell tours in 2005, 2006 and 2007. Their explanation? "We like to change up our menu throughout the year by offering some limited time only items, like our Shamrock Shake in the Spring," they said on their official website. "The timing of the McRib's return can vary from year to year, but most recently, it's made its appearance in the Fall."

The McRib brings out a different side in everyone and we're here to say it's okay to get emotional over a sandwich.

Don't get too excited and get in over your head with a McRib overload. Take it easy at first so your body can adjust to the holy goodness that it is about to experience. This guy is right; you don't want to get a McHeartAttack.

Wherever you are, no matter the distance, go get your McRib. You deserve to be happy and experience a delicious, one of a kind, limited time savory sandwich.

I know it may be difficult to share your fries, but the least you could do is share the good news with others about the McRib coming back. Go ahead and spread the good news, don't be selfish!

The McRib will be made available at McDonald's beginning on December 2nd. You're welcome!