When it comes to fast food, there's really one brand that trumps them all. McDonald's, in spite of a market full of competition, really does reign supreme when it comes to food that's instantly satisfying (though potentially a little regrettable down the line). But regardless of their extensive menu of varied items, customers often do have one complaint when it comes to the restaurant. McDonald's is missing one major flavor category: spice.
But it's possible all that is set to change with 3 new items introduced to the menu including spicy chicken nuggets and a Chips Ahoy! cookie McFlurry.
Read on to find out when they'll be available to buy...
When it comes to fast food, McDonald's reigns supreme.
It was founded in 1940 in San Bernadino, California, and has really only gone from strength to strength since.
And there's a good reason for their success.
McDonald's has a menu absolutely filled with delicious items - truly, there's something for everyone at the golden arches.
But for many, there's one menu item that stands out.
Chicken McNuggets, first launched in the early eighties, have always remained close to the top of their bestselling items. For many, they're the only acceptable thing to order on the McDonald's menu.
But there's one downside to the McNugget.
Sure, they're tasty - but they're also a little on the bland side. And without a dipping sauce to add some flavor, you can end up feeling a little bit bored with your meal.
In fact, this is something that McDonald's could be criticized for across the board.
It does a lot of things really well - but when it comes to spice, that's an entire category the menu is missing out on. Until now.
Recently, many fast-food restaurants have been wising up to the spicy food trend.
Patiently waiting for wendys to get their spicy nuggets back 🙃

— ♉️✨ (@♉️✨)1564443315.0
Wendy's has been periodically reviving their ever-popular spicy nuggets, while Chick-Fil-A and Taco Bell have both upped their heat and expanded their menus to include spicier offerings.
But one restaurant has been keeping surreptitiously quiet on the subject.
Man,, if McDonalds had spicy nuggets that shit would SLAP

— Cameron (@Cameron)1564372584.0
What about spicier options for McDonald's loyalists? What about them??
But now, all that is set to change after the fast-food joint just announced 3 new items for their menu...
And yes, it includes spicy chicken nuggets.
It's every McDonald's fan's dream come true.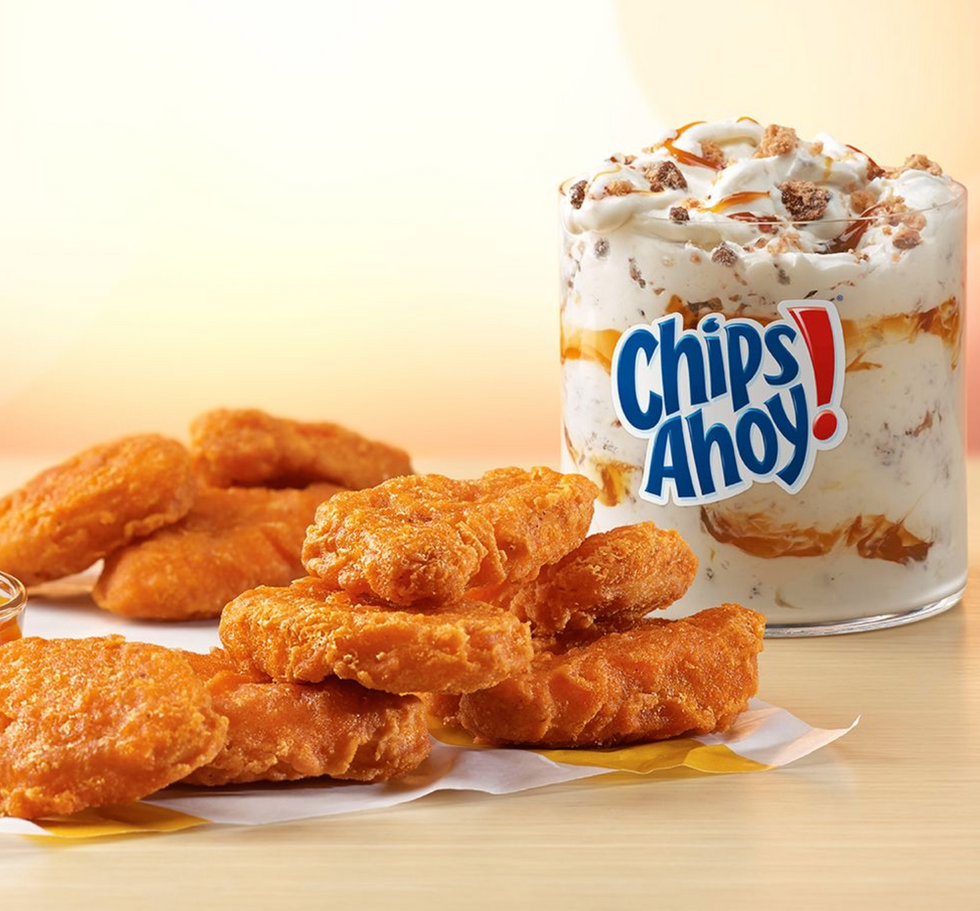 via: McDonalds
The coating of the chicken will feature cayenne and chili peppers for the ultimate spice-fest.
But that's not all...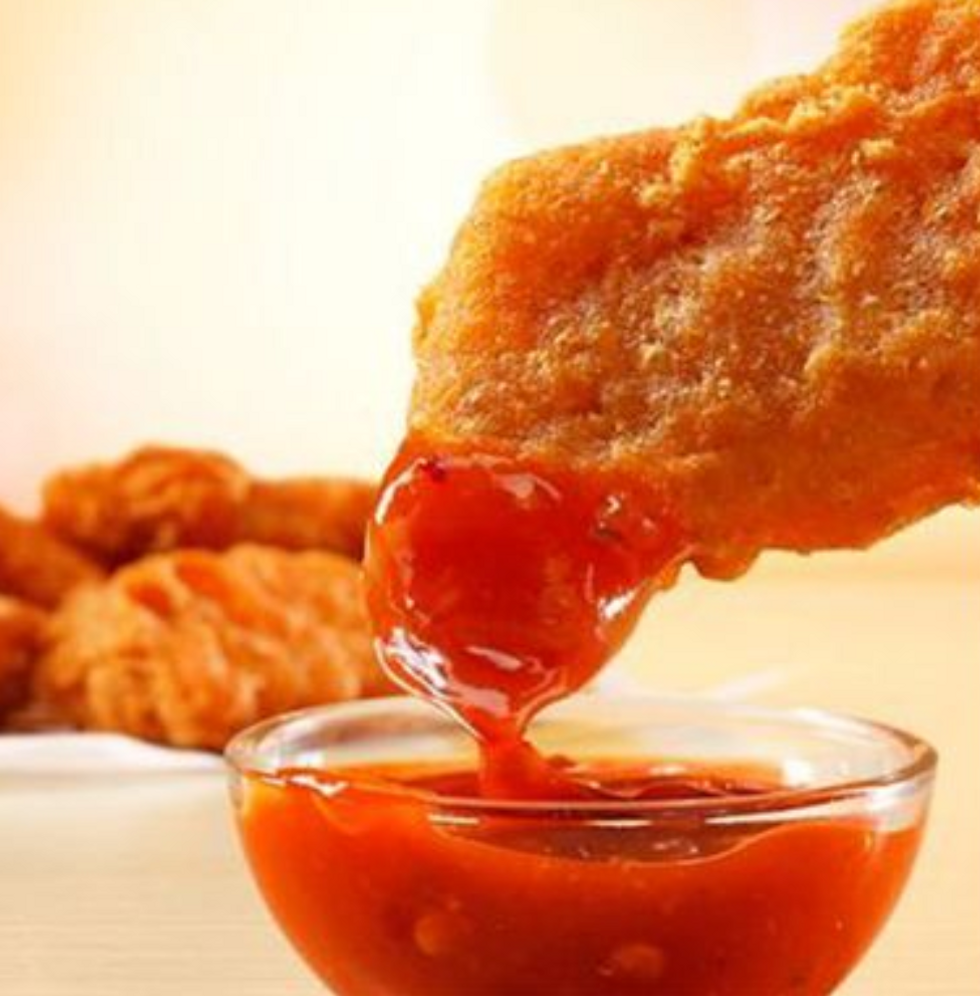 via: McDonalds
How can you have them without a dipping sauce? You can't.
That's why they've also decided to introduce a new sauce to complement their nuggets.
Forget the Sweet 'N Sour dip and make way for the new Mighty Hot Sauce which consists of crushed red peppers and chilis.
You asked for spice, and that's exactly what you got, ladies and gentlemen.
After burning the insides of your mouth, you're probably going to want something to calm the flames in your mouth and that's where the third item comes in.
Say hello to this bad boy: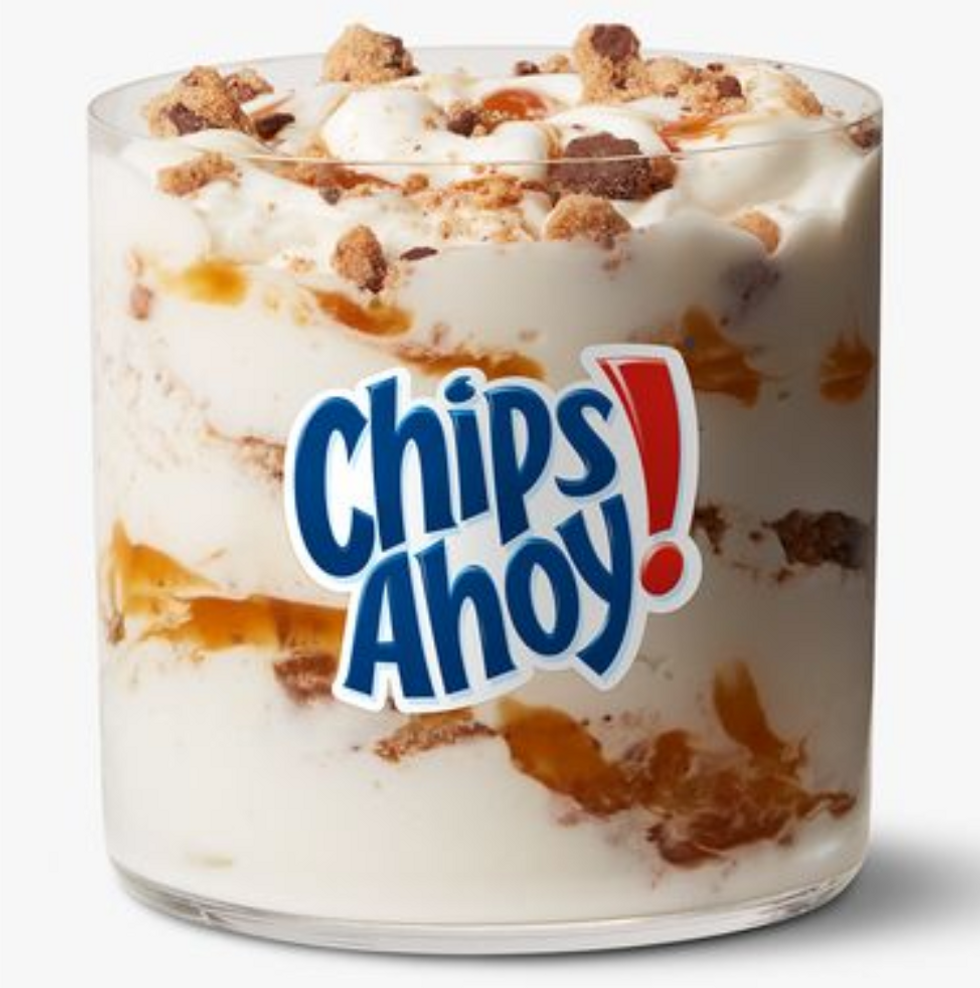 via: McDonalds
The Chips Ahoy! McFlurry.
This dessert combines some of our favorite fall flavors...
A vanilla soft-serve base with a delicious caramel topping and chocolate chip cookie pieces to decorate the top.
It will be available in both Snack and Regular sizes so you can treat yourself without feeling guilty.
And the best part is that it will be sticking around for a while, so you'll have enough time to give it a taste and then some.
And of course, we're all very excited about all these new items...






And it can all be yours from September 16th.
Mark the date in your calendars and I'll see you in McDonald's. Keep scrolling for more fast-food news...