Our McDonald's fix has been running on empty over lockdown, but as things have started to open up, one McDonald's worker decided a random act of kindness was in order for one lucky customer.
Keep scrolling to watch the video for yourself...
We're all missing a good 'ol takeout right now...
And with everything going on, random acts of kindness are needed more than ever, which is why one McDonalds worker did something pretty special for one lucky customer...
Social distancing measures have been imposed to prevent the further spread of the virus.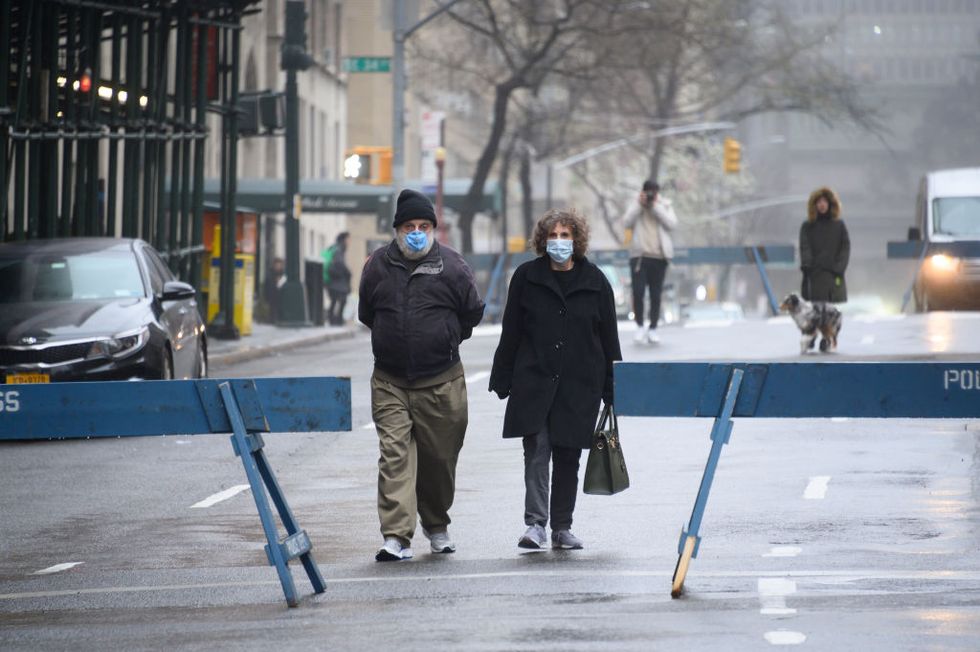 via: Getty
Because, in case you haven't heard, we are currently experiencing a pandemic that has changed every aspect of our lives.
The disease has been spreading across the globe at an alarming rate...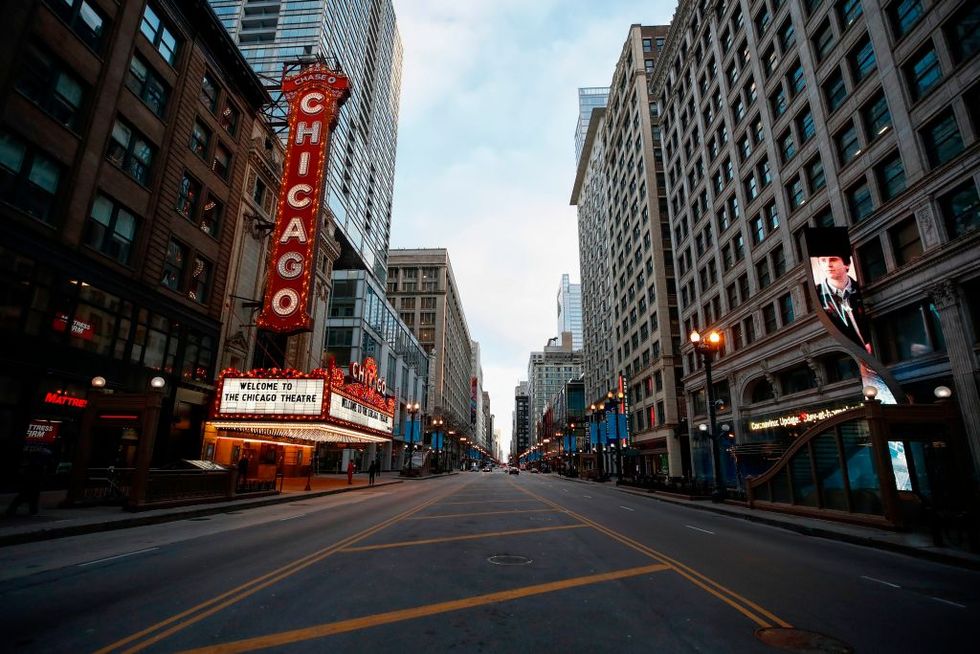 via: Getty
Leaving world leaders with little choice but to impose lockdowns upon their countries.
And, by socially distancing and isolating ourselves from others...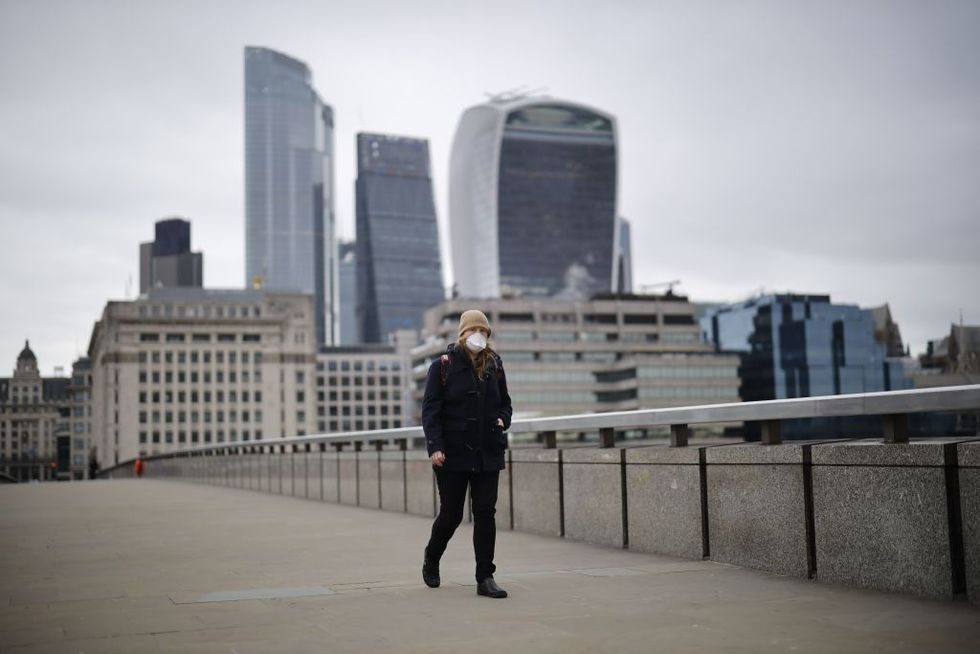 via: Getty
We can hopefully delay and prevent catching and spreading the deadly virus. Fallen the curve, as they are all telling us.
Millions are currently self-isolating within their homes...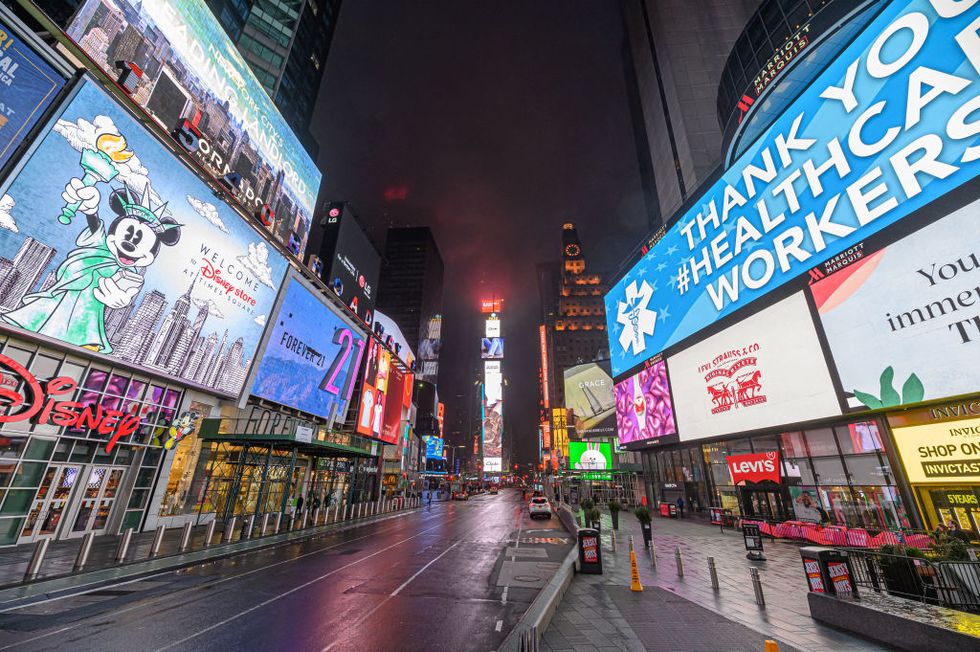 via: Getty
Thus leaving our streets, which once buzzed with life and energy,
completely
deserted.
And this could go on for quite some time.
As the government's desperate attempt to regain control can be seen throughout the country.
It feels like we've been quarantining for years.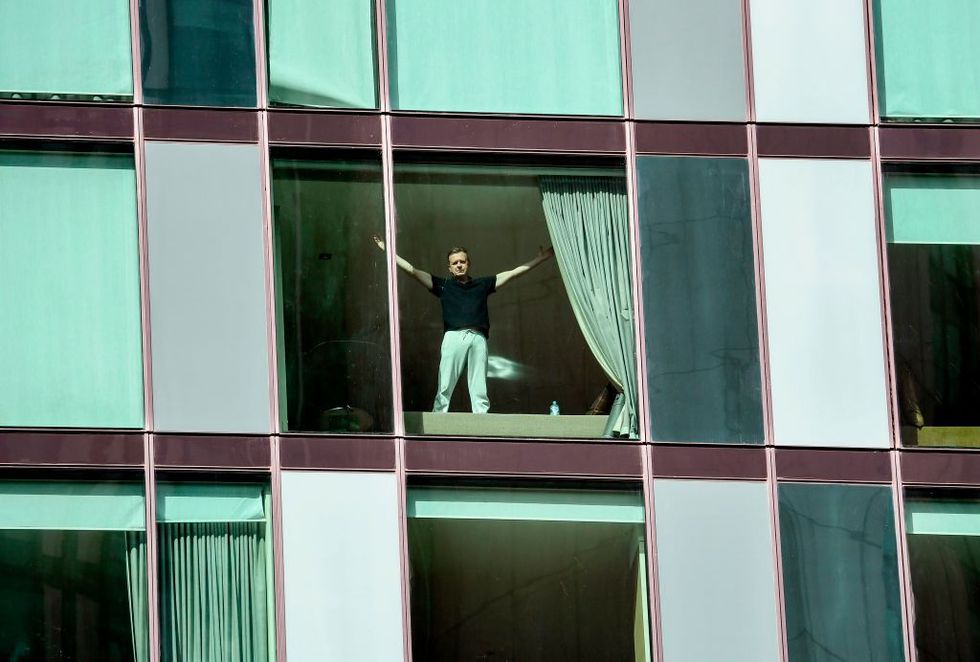 via: Getty
And it seems as though people are already losing their minds having been cooped up in the house for days on end.
Of course, many are struggling with the concept of being away from their families...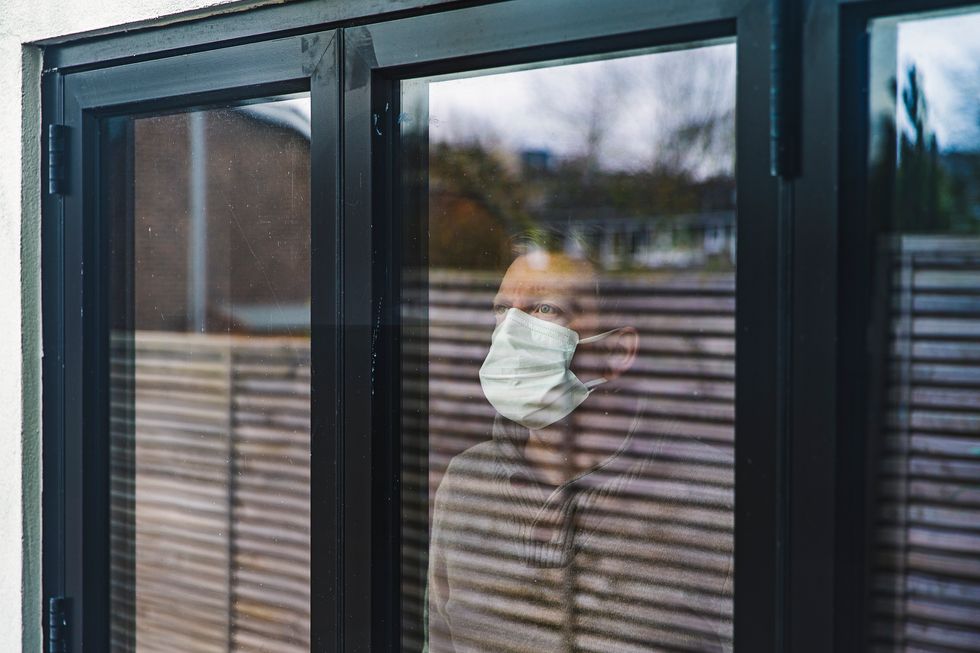 via: Getty
Their grandparents, their friends, even their partners. How much more can we really take?
Not to mention...
We're all missing things we previously took for granted.
Like going for drinks with friends, for instance.
Or a mouth-wateringly good McDonalds.
Oh yes, many of us are missing the fast-food chain greatly.
"Not again" -McDonalds drive thru employee (via ig:austingroves_) https://t.co/VgKYa3YEPC

— Barstool Sports (@Barstool Sports)1599922676.0
And, being stuck in, we could all do with the odd takeout to lift our spirits.
When it comes to fast food, McDonald's reigns supreme.
And there's a good reason for their success.
McDonald's has a menu absolutely filled with delicious items – truly, there's something for everyone at the golden arches.
You can't deny your love for the chain...
And, with lockdowns gradually easing across the world...
Many are finally experiencing their first McDonald's in months.
A to top it off, one lucky customer received the best gesture from a kind-hearted McDonald's worker.
@Josh_U_R_Artist @McDonaldsUK How gorgeous is she? She will go far😍

— terri (@terri)1601017410.0
Joshua, from Coventry, UK, was overwhelmed when the employee paid for his entire meal at the drive-thru.
He shared the video online, and can be heard saying: "So you're gonna pay for my meal?"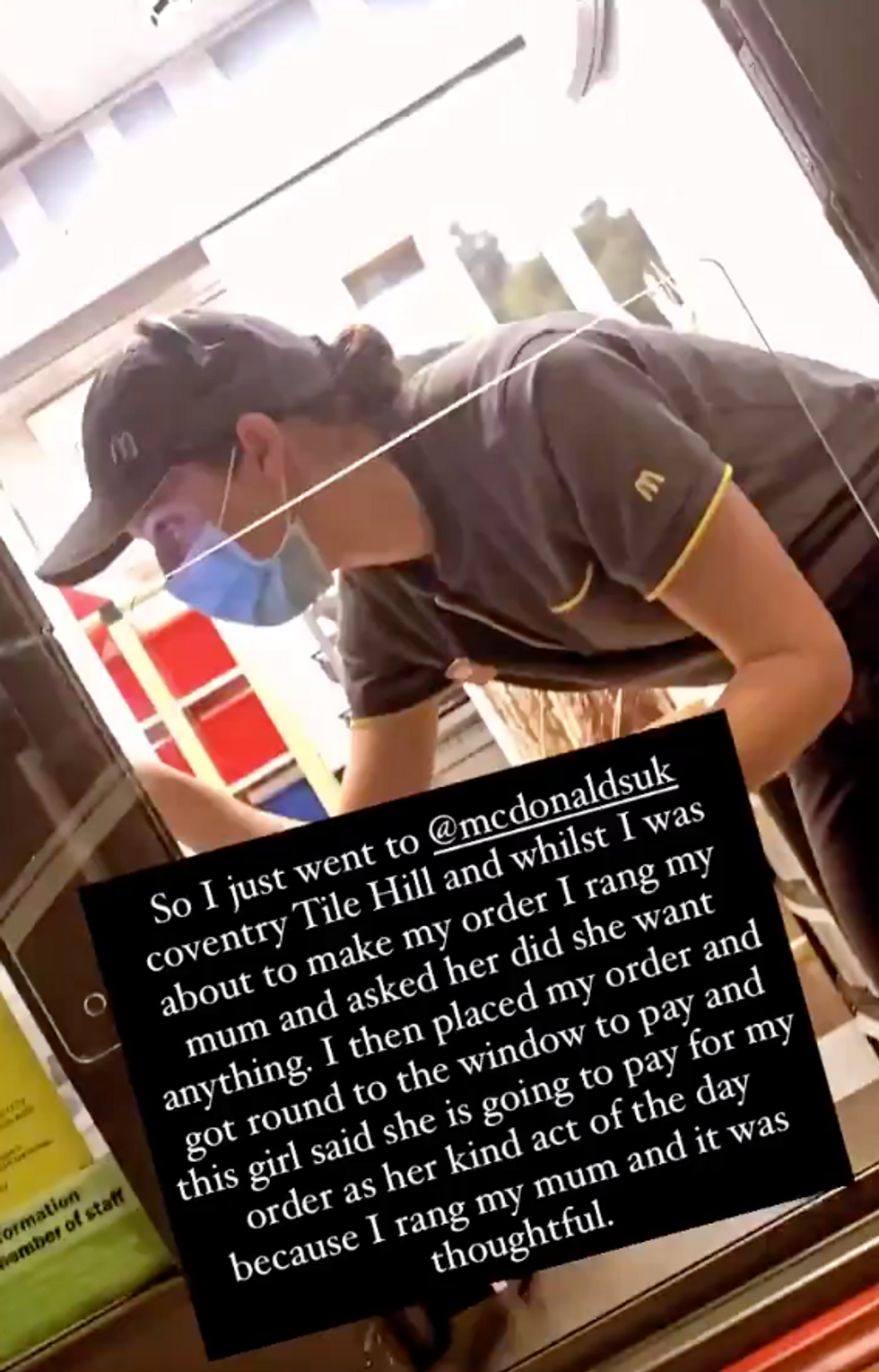 The staff member replied: "Yeah because you called your mum and asked if she wants anything from McDonald's," before saying it was her random act of kindness for the day.
Without taking no for an answer, she could be seen holding her card up to the reader...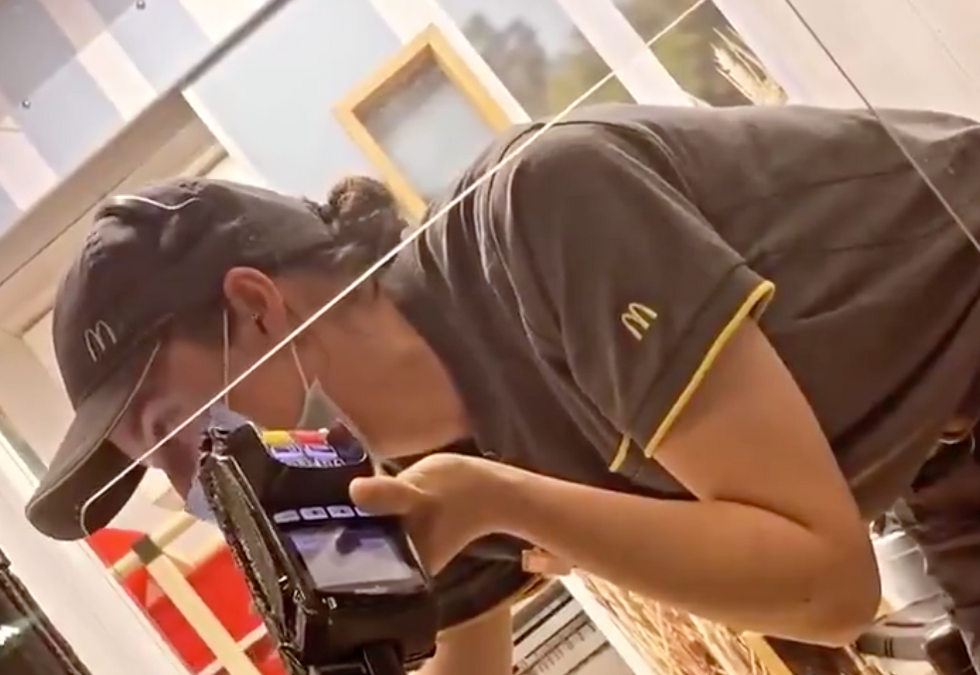 And was pretty bashful when she discovered he was filming the whole thing.
Joshua then said: "I need to pay that forward tomorrow, thank you very much. What's your name?"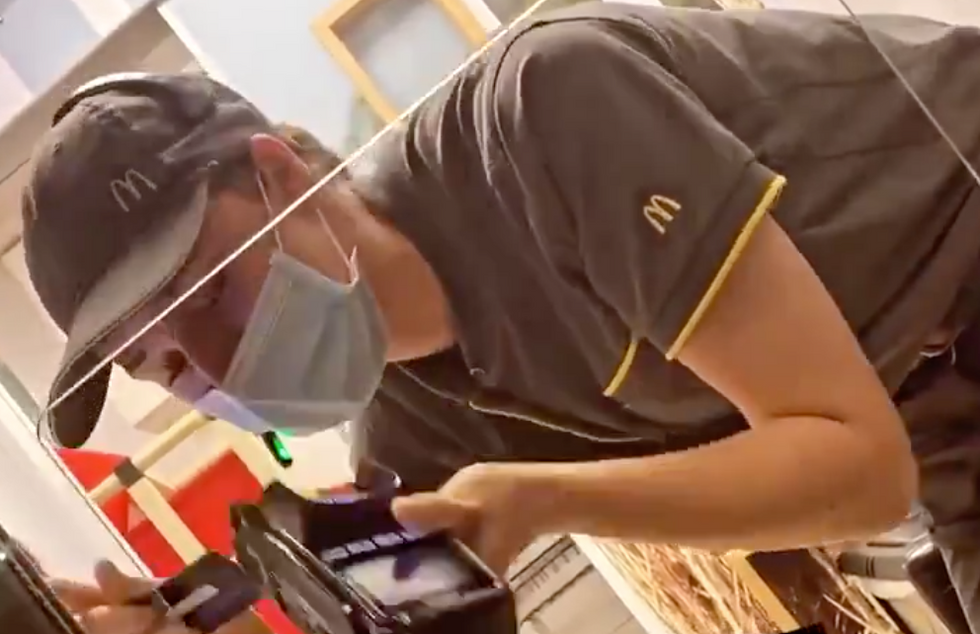 "Enya" she replied.
And it's been discovered that the mystery worker is Enya Vegnere.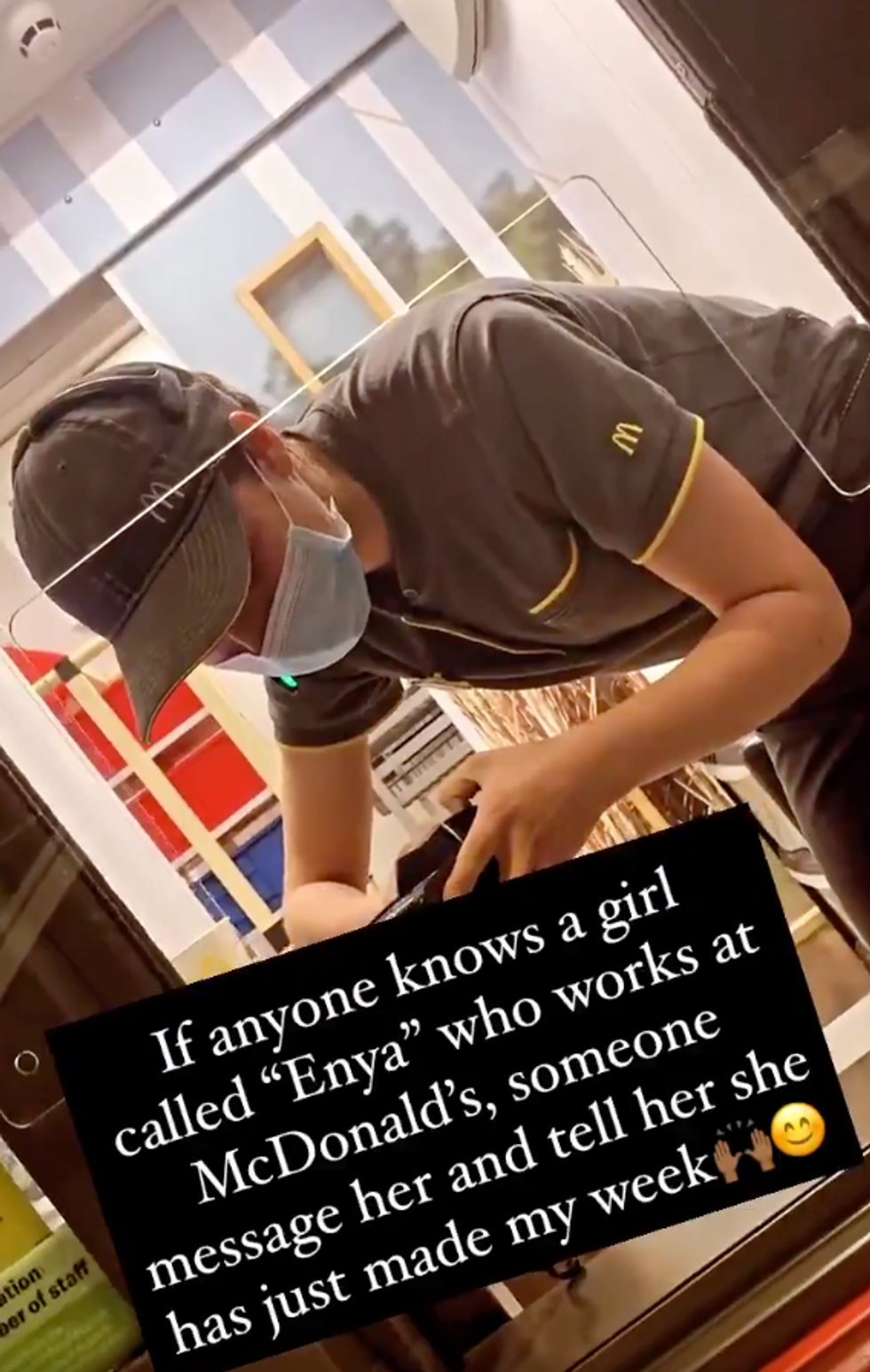 via: Twitter
She said: "You never know what someone is going through and what a kind gesture could do."
It seemed as though Enya picked the perfect customer, as Joshua said: "Proper cheered me up after having a depressing day with the fact I'm at high risk of redundancy."
@TheStevenThomas @Josh_U_R_Artist @McDonaldsUK Yes, lovely gesture!

— John Kiely (@John Kiely)1600810707.0
He explained in his post: "So I went to McDonald's Coventry Tile Hill and whilst I was about to make my order, I rang my mum and asked her if she wanted anything."
That's when Enya decided to do the sweetest thing.
@Josh_U_R_Artist @TheStevenThomas @McDonaldsUK Superstar! Lovely gesture and thank you for recognising it! Lots of… https://t.co/idON11NKI2

— John Kiely (@John Kiely)1600811169.0
"I then placed my order and then got around the window to pay and this girl said she is going to pay for my order as her kind act of the day because I rang my mum and it was thoughtful."
This is the most wholesome news we've heard all week.
A girl called "Enya" who works at Tile Hill @McDonaldsUK just paid for my meal as her act of kindness for the day.… https://t.co/RmbsVtK76w

— Absolute Fitness (@Absolute Fitness)1600808800.0
Keep scrolling for more random acts of kindness...