Fancy flying exclusively on private jets? How about cruising around, day-to-day, in a one-million-dollar sports car?
Think you could be down with that?
I mean, if you're commuting in style, you'll also need to look the part... how would you feel about dressing in luxury suits and designer footwear? Best throw in a Rolex or two as well and you'll be set.
Set for what you ask?
Why, to be an Evangelistic Pastor, of course!
American Televangelist, Kenneth Copeland, has stuck his Italian leather foot in it this week, following a viral exchange between the pastor and Inside Edition's Chief Investigative Correspondent, Lisa Guerrero. Guerrero caught up with Copeland as he was getting into a parked vehicle on Wednesday and what began as a straightforward question quickly blew up into a much more revealing exchange.
Worse still, Copeland isn't the only man-of-the-church to flash generous donator's cash. Pastors all over the USA have been using money donated to the church to buy sneakers, of all things. Check that story out below!
Before you out-rightly condemn the guy, though, let me tell you more about Kenneth Copeland and take you through the cringe-worthy Guerrero/Copeland interview.
Kenneth Copeland is a self acclaimed preacher of prosperity.
Ever the wordsmith, Copeland once compared himself to Osama Bin Laden, "but in a good way"...
Back in 2018, Copeland and his ministry made national headlines for purchasing a Gulfstream V jet with church funds.
Clearly doing God's work pays a pretty penny!
I typically don't read the comments under my investigations but I sure hope Kenneth Copeland does. Guess folks ain… https://t.co/02FDleDroV

— Lisa Guerrero 💃🏽t (@Lisa Guerrero 💃🏽t)1558622442.0
When questioned by Guerrero about his finances, Copeland makes vague assertions that his wealth is from his own private investments - something about oil under his house(?).
In another cringe video, Copeland thanks fans and Jesus for his new Jet, purchased at an undisclosed price from actor, Tyler Perry.
I wonder if Jesus uses American Express or if he's more of a Mastercard kinda guy...
God has sure set Copeland an ambitious mission. I wonder what he'll ask him to buy next...
Maybe he's got a point... Jesus never had to wait around in customs for a lost purse.
certainly would have flown economy class if she'd had the chance to fly into Bethlehem. If the donkey that she rode all the way there represents anything, I don't think it's a Gulfstream V jet that once belonged to Tyler Perry...
Copeland's a guy whose success evidently comes from his ability to chat s**t - a tactic that is lost on Guerrero.
"Thank you, Lord help me.."
Inside Edition.
"Hey you listening to me? My wife thinks Inside Edition is *raises eyebrows* oh yea!"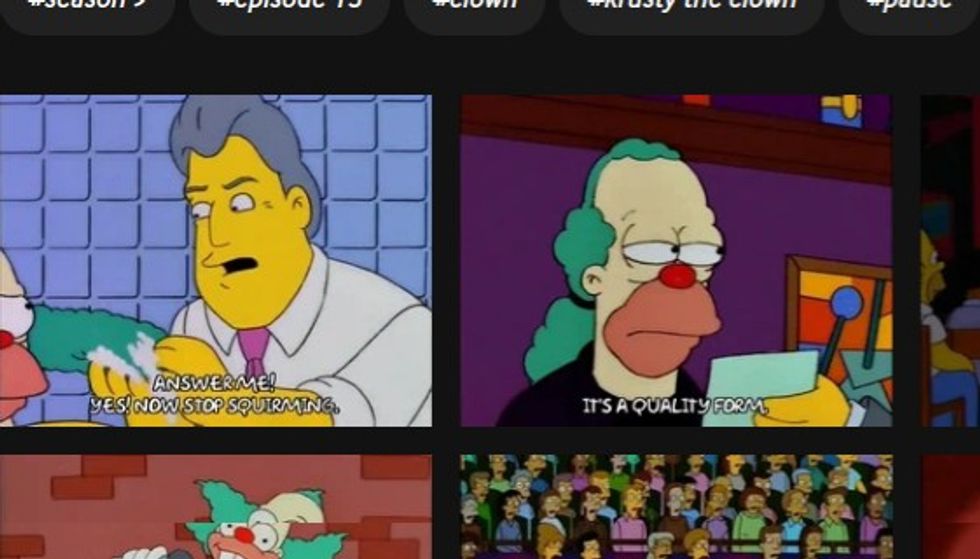 It's strange phrasing and doesn't really tell Guerrero anything about how his wife feels towards Inside Edition but it
does
stall the conversation for a good thirty seconds - enough time for Copeland to think of a good excuse as to why he needs $35 million dollar private jets and why he called people that fly commercial "demons," or maybe he needs a bit more time...
Twitter-users were quick to vocalize how they felt about Copeland's performance...
I hear if you say "Kenneth Copeland" in the mirror 3 times, he flies into your bathroom on his private jet, kisses… https://t.co/sCmSeE6LND

— Sarah Sci (@Sarah Sci)1559279310.0
The Televangelist doesn't do himself any favors with his far from tactile display towards Lisa Guerrero.
Amidst the humor, though, some people aren't laughing at Copeland being exposed as a fraud.
If you EVER thought Kennth Copeland was an actual preacher of God, this video from Inside Edition should wake you u… https://t.co/Yo99UMvSUX

— Christine Rogers (@Christine Rogers)1558474817.0
I guess that uncovering how a man and his ministry made millions of dollars manipulating their donors isn't a funny matter...
Then again, Copeland is such a bizarre character that, even with the severity of his actions, it's hard not to poke fun...
Comments on Twitter and Youtube follow a general consensus that Copeland sure is a weird looking guy; his hands are dirty and his eyes bulge when he gets angry.
How else can the internet community attack this well-protected and highly-successful con artist than through the medium of memes?
@4lisaguerrero What a dirtbag! https://t.co/IN39iATmZ6

— 'MERICA! (@'MERICA!)1559272867.0
You might have a bunch of private jets, a stream of fancy cars, and all the rest of it, Mr Copeland, but you are now prime target to the gif-making vultures.
Let's see how the Lord will get him out of this mess!