Megan Fox and her childhood sweetheart, Brian Austin Green haven't exactly had the easiest of relationships. After splitting once before during their 10-year marriage, it seems as though the pair have finally called it quits. Why? Is it because she's found love with a new man?
After rumors about Machine Gun Kelly stepping onto the scene, we were all speculating their relationship. But a new and very steamy music video may just explain everything you need to know...
Keep scrolling to see the full video.
Born in 1986 in Oak Ridge, Tennessee, Megan Fox is a model and actress.
Hope & Faith sitcom, and quickly gained a lot of public attention.
She's probably best recognized for her roles in the Transformers movies.
Fox played Mikaela Banes, the love interest of Shia LaBeouf's character. However, she was dismissed from the franchise after comparing working under director Michael Bay as like working for Hitler.
But for many, Fox has a different defining role.
She played the titular character in 2009's Jennifer's Body - a demon who feasts on the blood of teenage boys.
Alongside her acting talents...
Fox is also known for something else - being super sexy. I mean, she is utterly gorgeous, but has also sadly fallen into Hollywood's list of objectified women which she herself has complained about in her youth.
Fox has had a longstanding love in her life.
90210) in 2004, when she was just eighteen. They dated on and off for 6 years before tying the knot in June 2010, in a ceremony in Maui.
It's clear Fox loves being a mom and we love her more for it.
The duo met while on the set of Fox's former sitcom Hope & Faith when Green guest-starred in an episode.
At the time, he was thrity and she was eighteen. Bit of an awkward situation, but hey, it was a job.
Fox admitted that she "liked him right away," they seemed to have instant chemistry...
In August 2019, Green admitted that he initially rejected Fox's advances when she first showed interest in the star.
"She was really young, and I was like, 'This isn't this. This can't f–king happen. This isn't going to happen, no way,'" he said. "So I left, and she was just really persistent — and thank God."
But sadly, it now appears to be the end of the road for the 'childhood' sweethearts...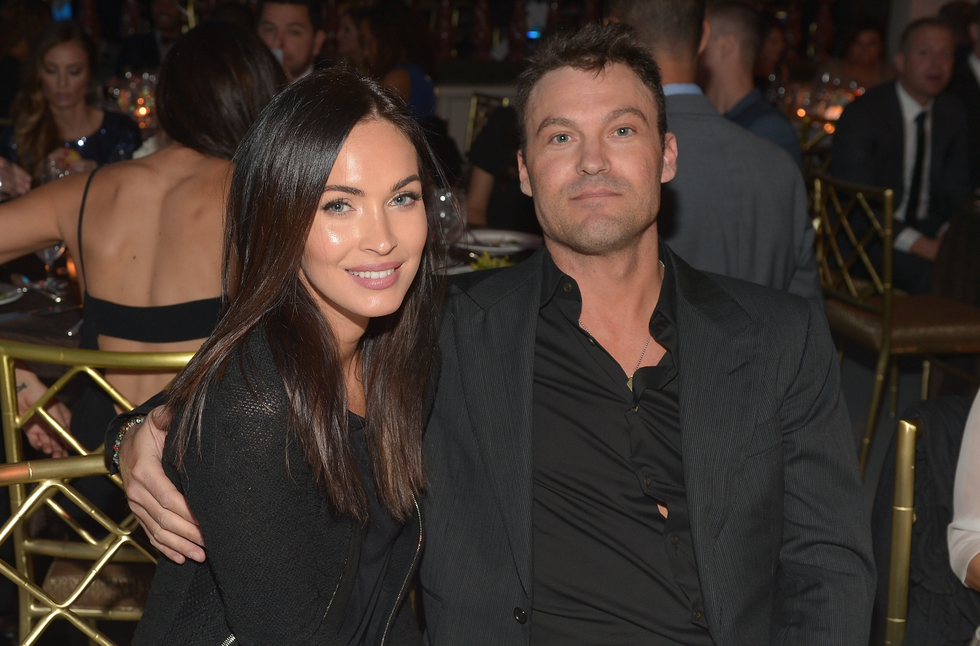 via: Getty
Brian Austin Green confirmed a few weeks ago that the couple of over 10 years had finally called it quits.
As hard as it is, it seems as though they need to be apart.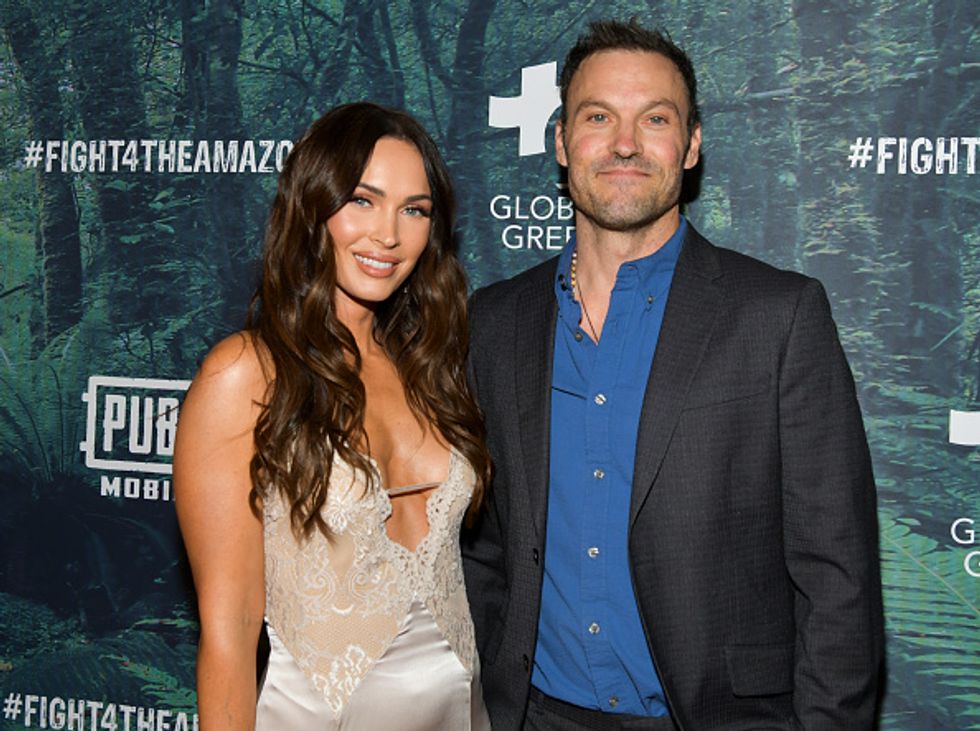 via: Getty Images
"I will always love her," the California native said. "And I know she will always love me and I know as far as a family what we have built is really cool and really special."
Although they will do all they can to make it as normal as possible for their kids...
Green got choked up reminiscing...
He added, "It sucks when life changes and something that you're used to, that you've been doing for 15 years, you try and not get rid of but you change. There's the unknown aspect … there's that pit in my stomach … I really don't want Megan and I to be at odds … she's been my best friend for 15 years and I don't want to lose that."
But he also spoke about someone new on the scene...
Or are they?
Could this be the reason behind their break up?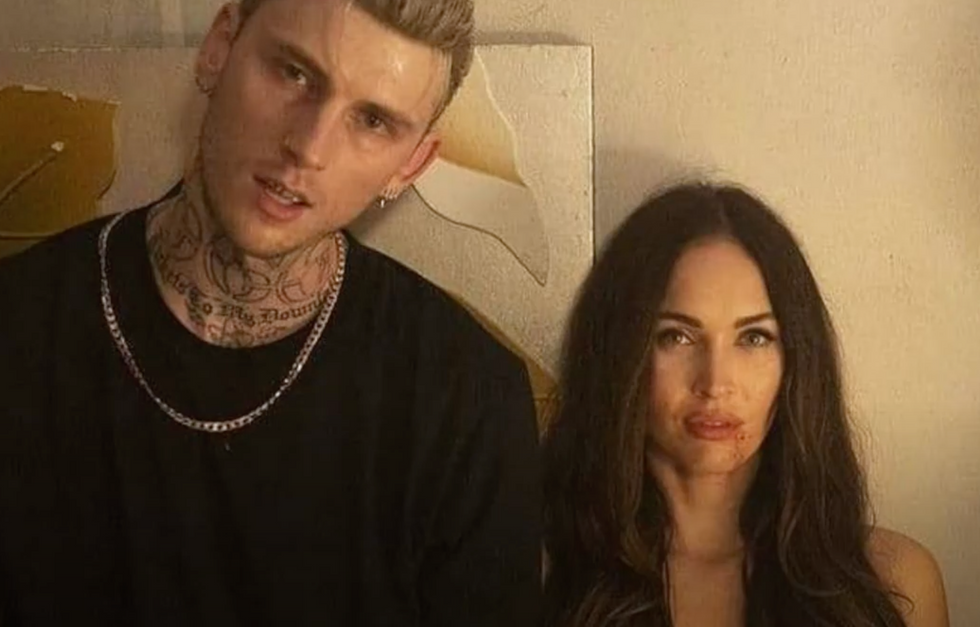 via: Youtube
"I trust her judgment, she's always had really good judgment," he said adding, "I don't want people to think her or he are villains or that I was a victim in any way."
The rumors about their lockdown arrangement now make sense...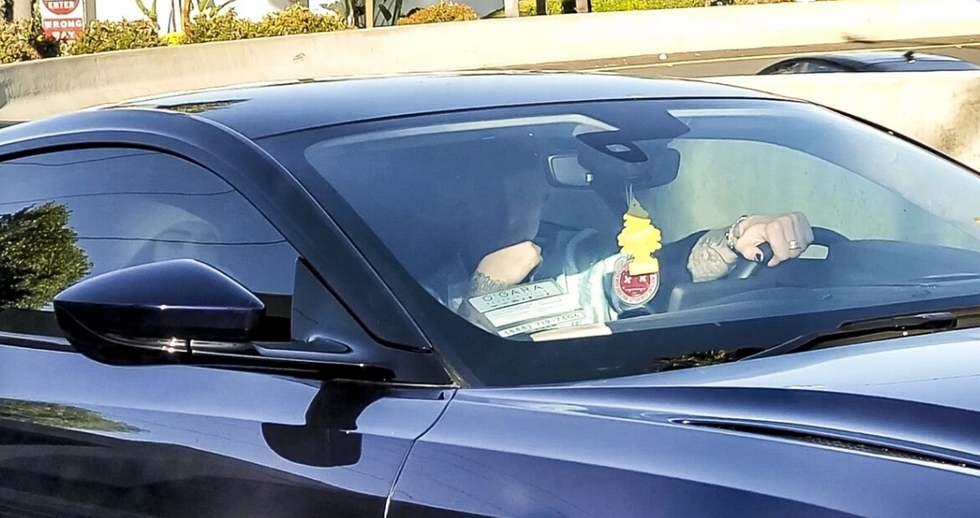 via: Twitter
Fox and Colson have previously been spotted getting chummy in a car amid the breakup of Fox and Green's marriage. It was speculated that the pair were "staying in separate homes" during the pandemic.
But even though their label is not official, the rumors continued to flourish.
Megan Fox ending her marriage to fuck machine gun Kelly is such a mood

— charl (@charl)1589895782.0
There is no way that these two are "just friends" and we have new evidence to prove it.
Machine Gun Kelly released a new music video that Fox appeared in.
machine gun kelly AND megan fox in the same video??? https://t.co/G89bOqUx8L

— sophie🕷 (@sophie🕷)1589999666.0
And boy did it spark a commotion. Not only were they spending a lot of time together outside of work, it seems as though the 2 may be planning to let the world know that they are exclusive.
We just can't seem to handle the news.
megan fox and machine gun kelly dating rumors...... i've never wanted to have a threesome more than I do rn

— TAY K (@TAY K)1589764678.0
Twitter exploded with comments and reactions, most of them just parallelling the thoughts above.
In the video, you can see the two getting pretty intimate.
Megan Fox on Machine Gun Kelly's new video, wow. https://t.co/QsiupOOSyu

— luisa || druck. (@luisa || druck.)1590007533.0
Titled "Bloody Valentine", it consists of everything you would probably want it to, from aesthetic visuals to partial nudity.
Check it out below:
I mean, at this point it's getting pretty hard to deny you're an item. Just take the plunge or at least stop using the awkward "friends" label. If you want to read more about celebrity relationships, then keep scrolling. Miley Cyrus and Liam Hemsworth have really had a whirlwind of a romance over the past couple of years...