More and more parents are eschewing rigid gender structures when raising their kids. Allowing children to choose their own identity can be as simple as letting them choose the toys they want to play with. But actress, Megan Fox, has taken things a step further.
Fox's son, Noah, has been spotted by paps (and shown off on his mom's Instagram) wearing clothing that's stereotypically reserved for girls. And, in the midst of public outcry, Fox has doubled down, defending her (potentially controversial) choice.
Born in 1986 in Oak Ridge, Tennessee, Megan Fox is a model and actress.
Hope & Faith sitcom, and quickly gained a lot of public attention.
She's probably best recognized for her roles in the Transformers movies.
Fox played Mikaela Banes, love interest of Shia LaBeouf's character. However, she was dismissed from the franchise after comparing working under director Michael Bay as like working for Hitler.
But for many, Fox has a different defining role.
She played the titular character in 2009's Jennifer's Body - a demon who feasts on the blood of teenage boys.
Alongside her acting talents ...
Fox is also known for something else - being super sexy. In fact, Fox has complained about the way she was objectified by Hollywood in her youth.
Fox has had a longstanding love in her life.
She first met Brian Austin Green (an actor from the original 90210) in 2004, when she was just eighteen. They married in June of 2010 in a ceremony in Maui.
Their relationship hasn't been plain sailing, though.
The couple split in 2015, only to get back together again in 2016. As of now, they seem to be in a good place.
Fox has found the love of her life.
And the fact he's also her childhood sweetheart makes things even cuter!
The pair have three kids.
It's clear Fox loves being a mom.
But there's one who's gained a lot of attention.
It started when she posted an image of Noah on the beach.
pink accents. Pink! The color for girls! And he's a boy! *eye roll*
And things got even more controversial.
Frozen-branded dress.
And most out-there of all?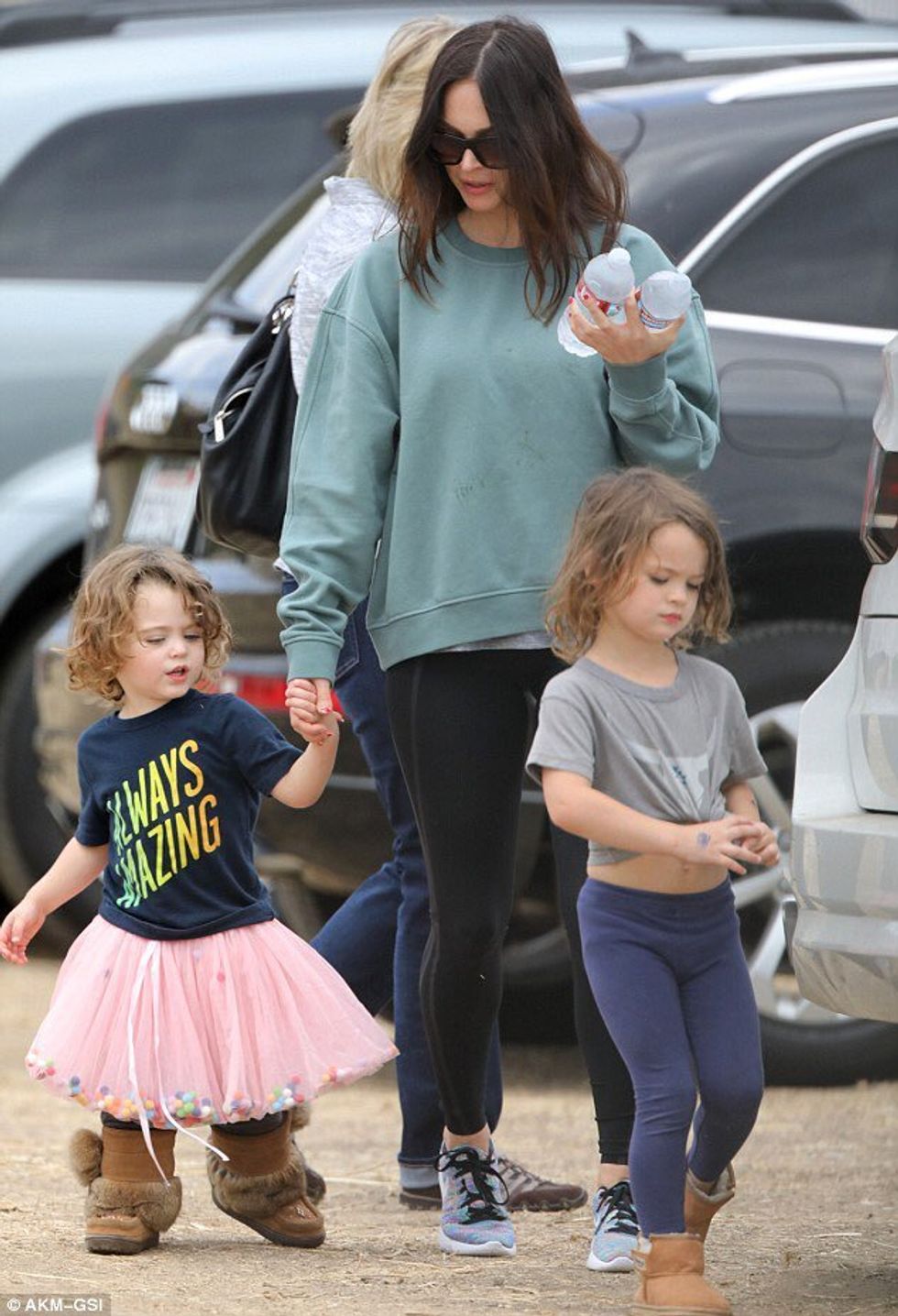 via: Twitter
Fox was then spotted out and about by paparazzi - and son Noah was wearing a pink tutu.
As you may expect this led to a fair amount of uproar.
And now Fox has spoken out about the controversy.
The Talk, Fox addressed the situation and defended her decisions to let Noah wear whatever he likes.
She was happy to discuss Noah.
"He designs, he draws outfits. He's very talented, but he's still six. He's really into fashion."
"Sometimes, he'll dress himself and he likes to wear dresses sometimes."
"I send him to a really liberal, like, hippy school. But even there, in California, he still has little boys going, 'Boys don't wear dresses,' or 'Boys don't wear pink.'"
"We're going through that now, where I'm trying to teach him to be confident no matter what anyone else says."
"He came home and I was like, 'How was it? Did any of the friends at school have anything to say?' And he was like, 'Well, all the boys laughed when I came in,' but he's like, 'I don't care, I love dresses too much.'"
Many spoke out in support of Fox.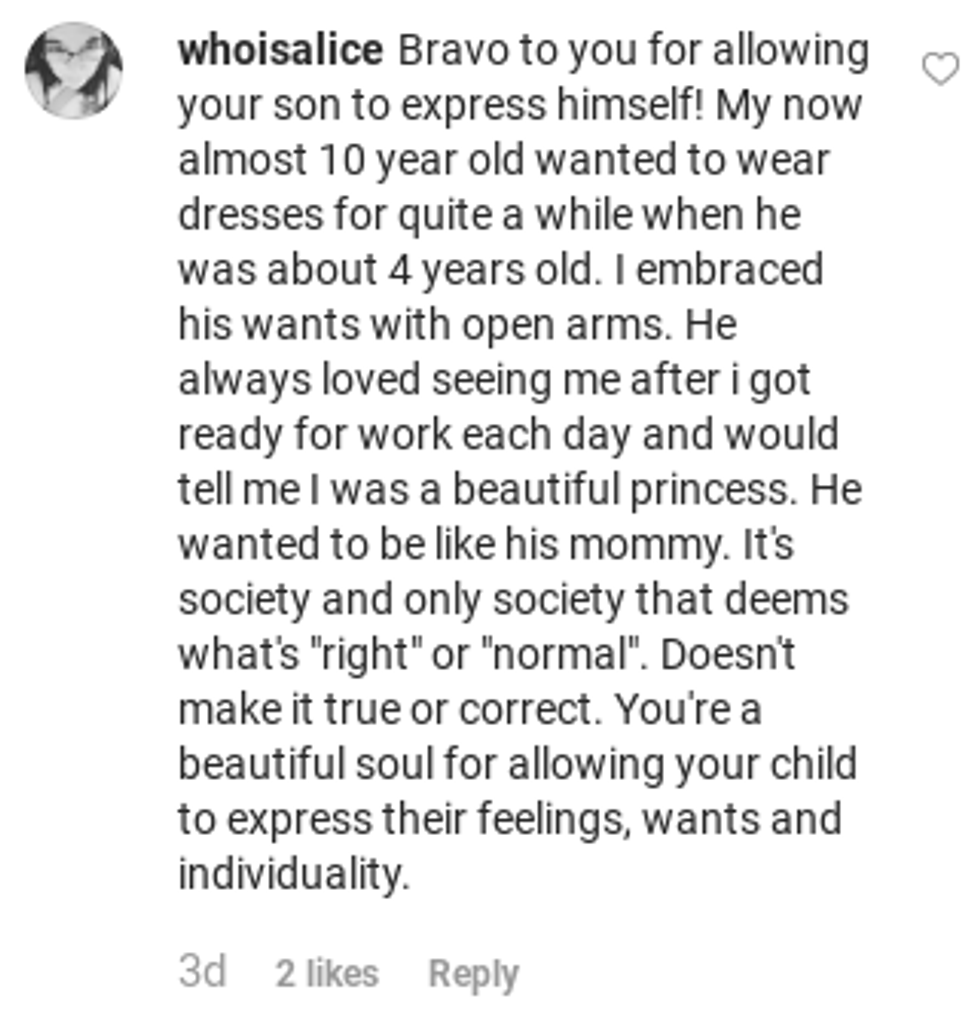 via: Instagram
A Facebook user said, "The kid gets to choose his own style. And if that is a dress, give the kid a dress. This lady is showing what a good parent should show. If you are a parent denying your kid to wear what he wants, rethink why you got children because something is terribly wrong with you."
Watch the full interview here.
And if you want to hear more about Megan Fox's love life, keep scrolling to see what happened behind the scenes with Shia LaBeouf.