Meghan Markle has just made the most beautiful of speeches following many weeks of silence, and it's clear how emotional she still is…
After holding her silence for quite some time following the tragic announcement, Meghan has now made her first appearance since the news emerged of this heartbreaking event.

Meghan's induction into the royal family wasn't an easy one and, ever since her marriage to Harry in May 2018, she has been relentlessly attacked by the British press and royalists alike.

In a joint statement, the couple said that they wanted "a normal upbringing for their child" and they feel that spending their time between the U.K. and America would be much more appropriate for their family environment.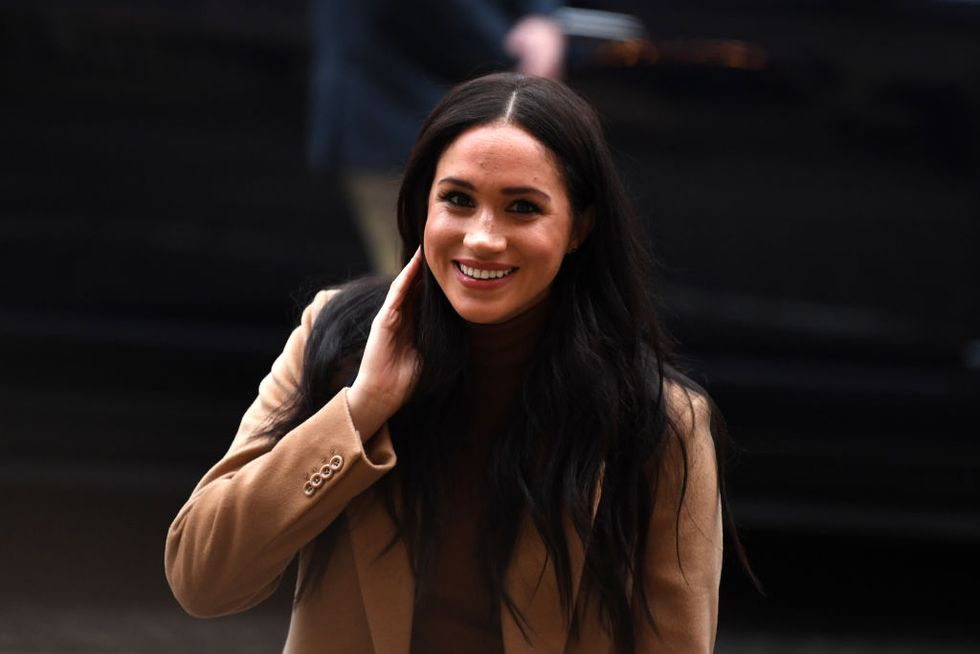 Meghan has still been receiving a lot of heat from the British press for "breaking up the royal family."

It seems that Meghan literally can't do anything right…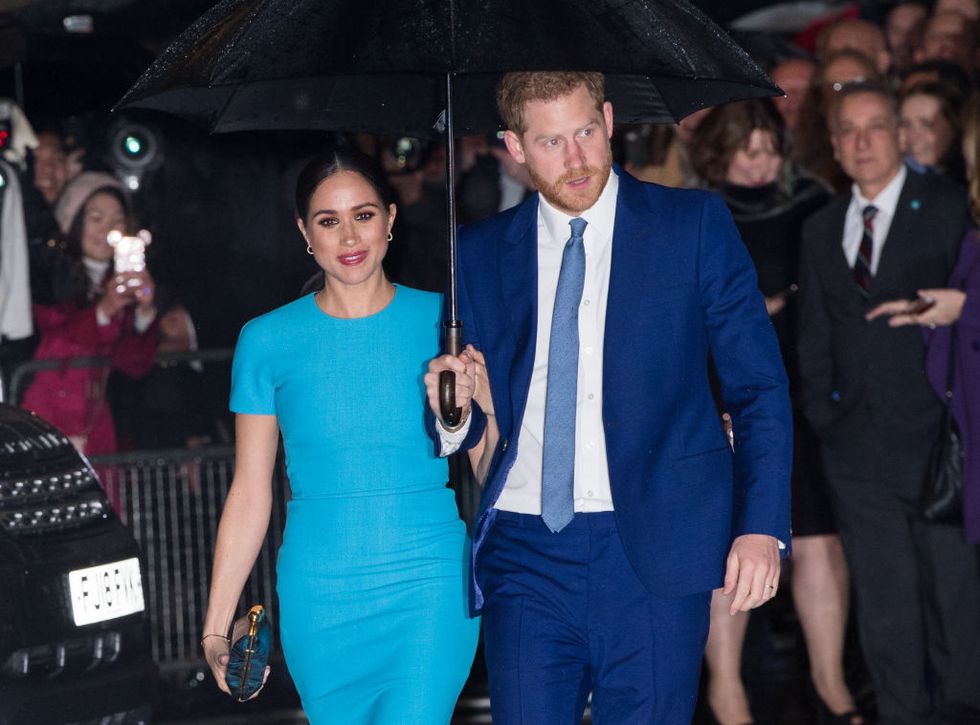 Leading many to label the hate as a matter of racism.

And no other royal has ever received the volume of hate in which Meghan has – not even Prince Andrew, who was accused of being involved in the Jeffrey Epstein scandal recently.

But it was clearly having a terrible effect on the couple as they tried to raise their son in as normal of a way as possible.

Writing for The New York Times, the Duchess of Sussex penned a candid article that recalled a miscarriage she suffered in July.

Because, since July, Meghan and Harry have been spotted out in public on a number of different occasions, mainly helping with charities and organizations close their hearts.

Especially moms and other women who have experienced miscarriages themselves.

"I dropped to the floor with him [Archie] in my arms, humming a lullaby to keep us both calm, the cheerful tune a stark contrast to my sense that something was not right," Meghan wrote.

"I knew, as I clutched my firstborn child, that I was losing my second. Hours later, I lay in a hospital bed, holding my husband's hand. I felt the clamminess of his palm and kissed his knuckles, wet from both our tears. Staring at the cold white walls, my eyes glazed over. I tried to imagine how we'd heal."

"I felt the clamminess of his palm and kissed his knuckles, wet from both our tears. Staring at the cold white walls, my eyes glazed over. I tried to imagine how we'd heal."

"I recalled a moment last year when Harry and I were finishing up a long tour in South Africa. I was exhausted. I was breastfeeding our infant son, and I was trying to keep a brave face in the very public eye."

"I answered him honestly, not knowing that what I said would resonate with so many — new moms and older ones, and anyone who had, in their own way, been silently suffering. My off-the-cuff reply seemed to give people permission to speak their truth. But it wasn't responding honestly that helped me most, it was the question itself. "'Thank you for asking,' I said. 'Not many people have asked if I'm OK'."

"Sitting in a hospital bed, watching my husband's heart break as he tried to hold the shattered pieces of mine, I realized that the only way to begin to heal is to first ask, 'Are you OK?'"

"Loss and pain have plagued every one of us in 2020, in moments both fraught and debilitating. We've heard all the stories: A woman starts her day, as normal as any other, but then receives a call that she's lost her elderly mother to Covid-19. A man wakes feeling fine, maybe a little sluggish, but nothing out of the ordinary. He tests positive for the coronavirus and within weeks, he — like hundreds of thousands of others — has died."

"In the pain of our loss, my husband and I discovered that in a room of 100 women, 10 to 20 of them will have suffered from miscarriage. Yet despite the staggering commonality of this pain, the conversation remains taboo, riddled with (unwarranted) shame, and perpetuating a cycle of solitary mourning."

And it's clear that they're still privately mourning their loss as a family.

Meghan has finally spoken out.

Yesterday, the Duchess appeared on CNN Heroes: An All-Star Tribute…
Appearing in a garden surrounded by lavender plants, she gave a heartfelt thanks to all those who have been working to feed people in need as well as those who have "stood up and made sure the most basic needs of our communities were met."

"For many families, the impact of the pandemic has been catastrophic, and far too many were faced with the heartbreaking question – how am I going to put food on the table for my family?"

"We saw the good in people, in our neighbors, and in entire communities coming together to say they would not stand by while our neighbors go hungry."

"We know the value of food, as nourishment, as a life source, and in moments of crisis, the warmth of a meal can feel as comforting as a much-needed hug… especially in the absence of human contact due to the social distancing we're all experiencing," she said, with clear emotion in her eyes.

"Tonight, we celebrate these quiet heroes – some of whom I know and others that we applaud from afar. These individuals stood up and made sure the most basic needs of our communities were met. "They made sure that those around them did not have to suffer in isolation… and they showed us that even in the darkest times, when we come together, we have the power to remind someone else that there is hope."

We hope Meghan and Harry are healing well from their tragic loss earlier this year. For more on the royal family, scroll on to read about the horrific discovery made at Kensington Palace – where Kate and William live.