The Duke and Duchess of Sussex are one of the most high profile couples in the world.
But it seems that the pair, especially Meghan, have been feeling the emotional strain of being in the public eye.
Earlier this week, the royal couple announced some groundbreaking news - that they are stepping away from the Royal Family.
But it seems that Meghan has already had a job offer, so keep scrolling to find out more...
Meghan Markle has revolutionized the royal family...
Since she started dating Prince Harry back in 2016, the world has become
completely obsessed
with the former actress.
The couple wed in May 2018...
Meghan became the Duchess of Sussex, making her the first American, divorced, and black woman to join the royal family.
The Duke and Duchess of Sussex have worked tirelessly together to fulfill their royal duties...
Since the wedding, Meghan has taken part in many royal tours, and visits all around the world. Having her first child, Archie Harrison Mountbatten-Windsor, hasn't stopped her from fulfilling her duties.
Naturally, the world fell in love with the new duchess...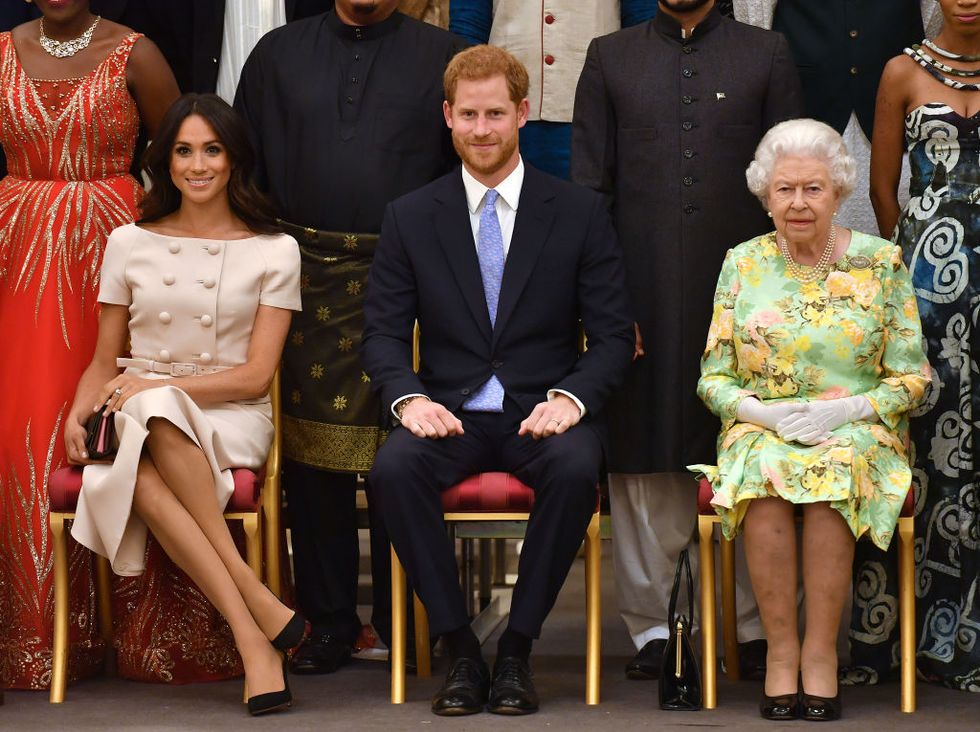 Her beautiful looks and elegant demeanor captured hearts all around the world, and her work for feminism and women's charities has set an excellent example within the Royal Family.
Cracks began to show early, however...
Meghan was quickly criticized upon her entrance into the royal family, and not all complaints were because she "wasn't royal enough." A family feud with her father, Thomas Markle, was quickly made
very public
and, when he didn't attend the wedding, the heat was turned onto Meghan.
Meghan has also been branded a "diva" since she became royalty.
Reports came through that Meghan was extremely high-maintenance in the palace and servers who worked for her had reportedly even quit their jobs due to her behavior. Of course, none of these reports are reliable, but they certainly made their way through newspapers around the world.
Even the Duke and Duchess' habit of flying in private jets caused a stir in the media...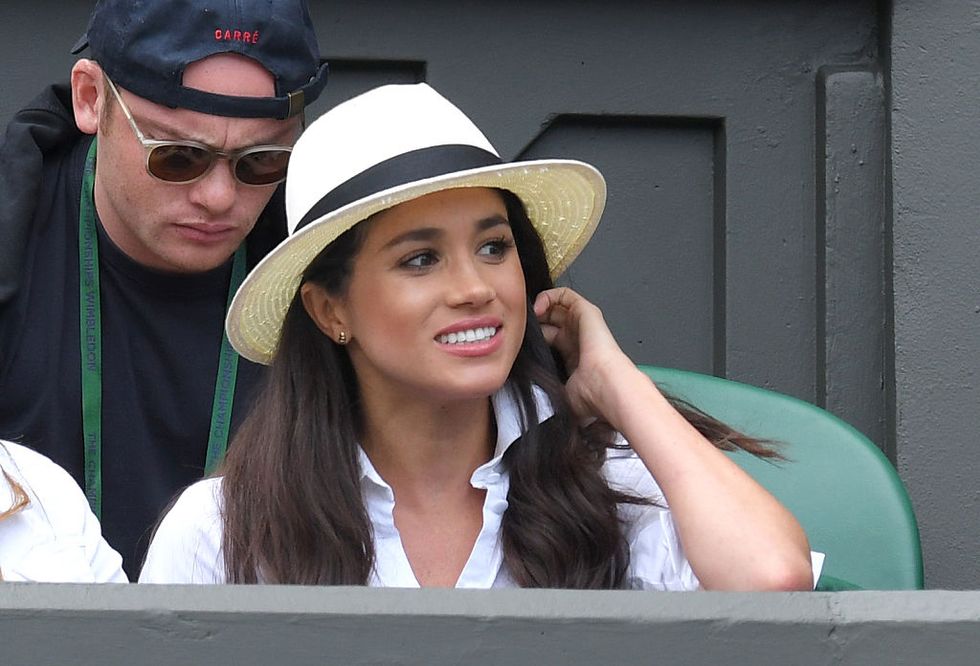 Amid current conversations about climate change, many people have noticed that the couple often use a private jet to fly from one part of England to the other, an extremely wasteful method of travel that will ultimately damage the environment. But, of course, Meghan was the one who faced most of the heat for this. The couple also recently made £2.4 million refurbishments to their Windsor home, Frogmore Cottage, which British taxpayers
were not
happy about - this was obviously all Meghan's fault too *eye roll*.
Meghan's parenting style was also criticized...
She was repeatedly mom-shamed after paparazzi snaps emerged of her awkwardly holding baby Archie - a struggle that any new mom can
totally relate
to. Shaming a new parent is completely uncalled for, and this made it very obvious that the press were desperate to stir hate.
Meghan's eventful life is something that the papers simply love to pick apart...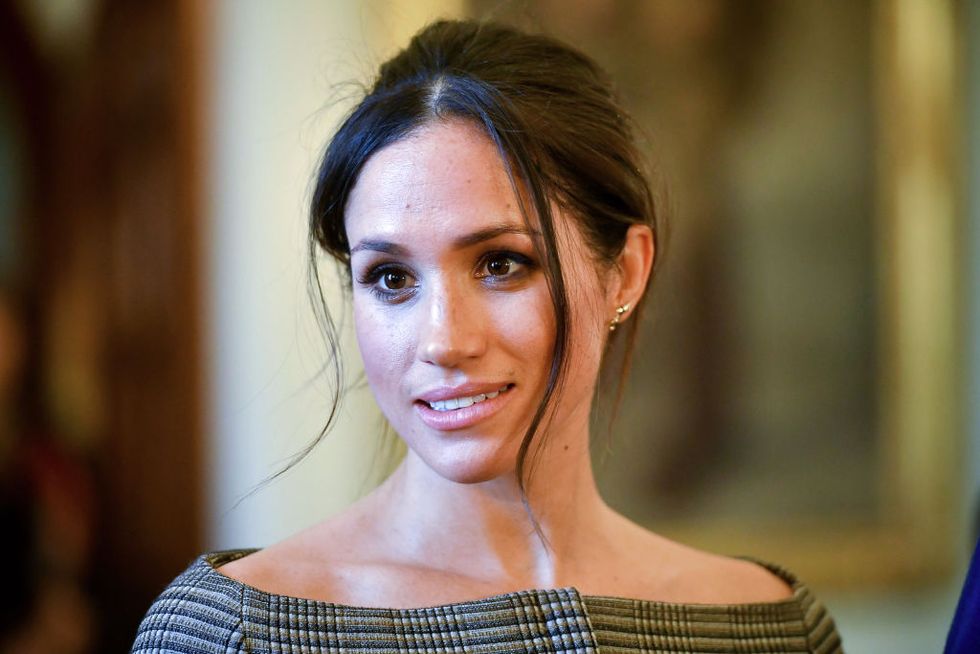 And it seems that British tabloid paper, The Mail on Sunday, took things a step too far by publishing an intimate and private letter that Meghan wrote to her father earlier this year.
The Duke and Duchess had no choice but to take legal action against publishers of the Daily Mail...
This decision came as Prince Harry made a highly personal attack on the British tabloid press over the treatment of his wife, saying that he could "no longer be a silent witness to her private suffering."
Shortly after the case was announced, a heartbreaking clip of Meghan opening up about her struggles surfaced online.
The Duchess was speaking as part of an ITV documentary.
She pointed out that she knew life as a royal "wouldn't be easy."
And that an element of scrutiny is to be expected - but only to a certain level. "I never thought that this would be easy, but I thought it would be fair. And that's the part that's really hard to reconcile," she said. "If things were fair … If I'd done something wrong, I'd be the first one to go 'Oh my gosh, I'm so sorry. I would never do that,' " she added. "But when people are saying things that are just untrue and they are being told they're untrue but they're allowed to still say them — I don't know anybody in the world who would feel like that's okay."
But then the interview took a heartbreaking turn...
When asked if it "would be fair" to say that she's "not really okay, as in it's really been a struggle," Meghan responded, "Yes." "It's okay," she said. "The good thing is that I've got my baby and I've got my husband and they're the best." Meghan even thanked the presenter for asking how she is coping, saying: "Not many people have asked if I'm OK."
A couple of months ago, it was announced that the couple will be taking a much-deserved break.
The pair broke royal tradition this Christmas...
And now, things have taken a shocking turn...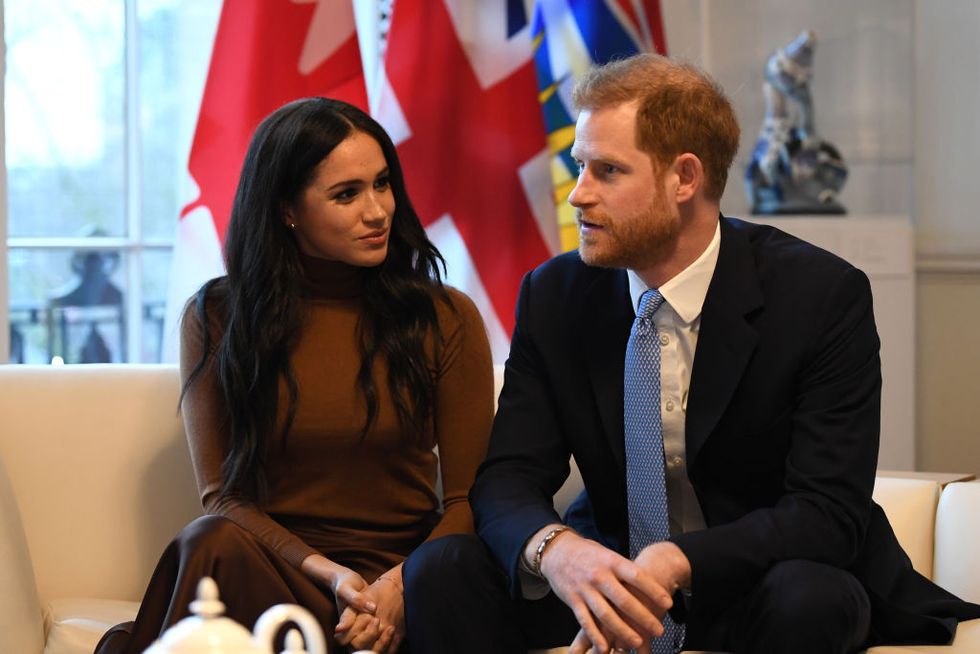 On Wednesday, the royal couple announced via their joint Instagram page that they were stepping down as senior members of the royal family. "After many months of reflection and internal discussions, we have chosen to make a transition this year in starting to carve out a progressive new role within this institution. We intend to step back as 'senior' members of the Royal Family and work to become financially independent while continuing to fully support Her Majesty The Queen," the post read.
The couple will now split their time between North America and the UK.
This is a huge deal.
Their move is bound to shake things up. "We look forward to sharing the full details of this exciting next step in due course, as we continue to collaborate with Her Majesty The Queen, The Prince of Wales, The Duke of Cambridge and all relevant parties."
Twitter exploded with reactions to the news, and they were certainly mixed.
It's perfectly ok for Harry & Meghan to step back from royal duties. Clearly they're not happy. What's not ok is c… https://t.co/m3dwC1ifSK

— common sense (@common sense)1578554305.0
Some were outraged, claiming that Meghan and Harry shouldn't be able to rely on the taxpayer while they becoming finically independent. Now, some more shocking details have emerged. Keep scrolling to learn more...
Others praised the royal couple for the move.
The British press this morning have just proved why Harry & Meghan were spot on with their decision. Only a media t… https://t.co/pbH5xBWpcG

— People and Politics (@People and Politics)1578564574.0
The reactions have been strong, to say the least.
Apparently, the pair didn't tell anyone about the news, instead opting to break it through Instagram.
BBC
, no other senior members of the Royal Family were consulted - including the Queen - and Buckingham Palace is "disappointed." The report also claims that senior royals are said to be "hurt" by the controversial announcement.
And now the Queen has officially responded.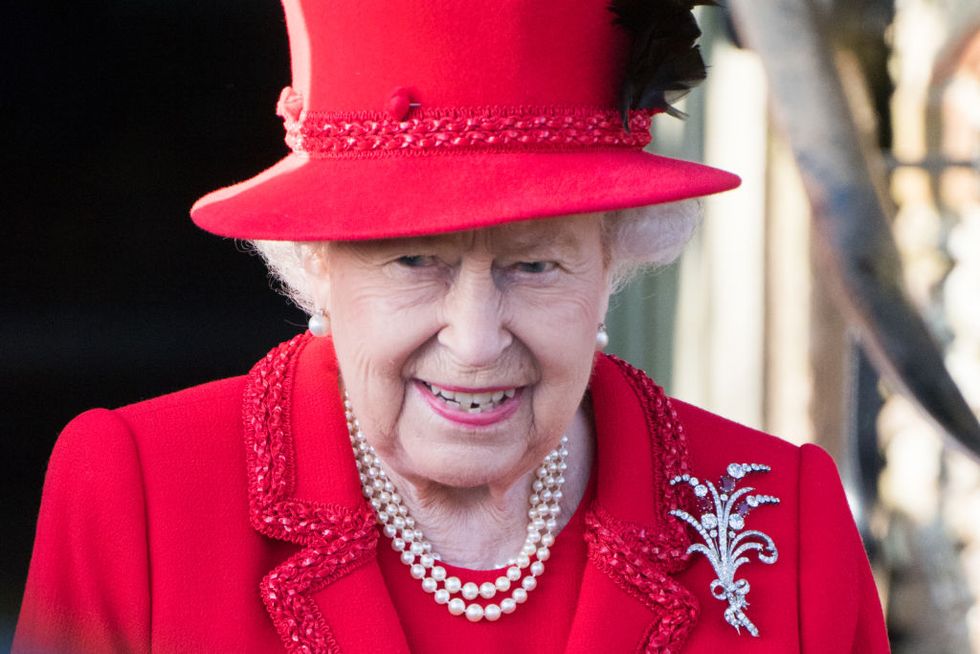 The Palace released the statement yesterday...
The Queen's office released the statement to select press.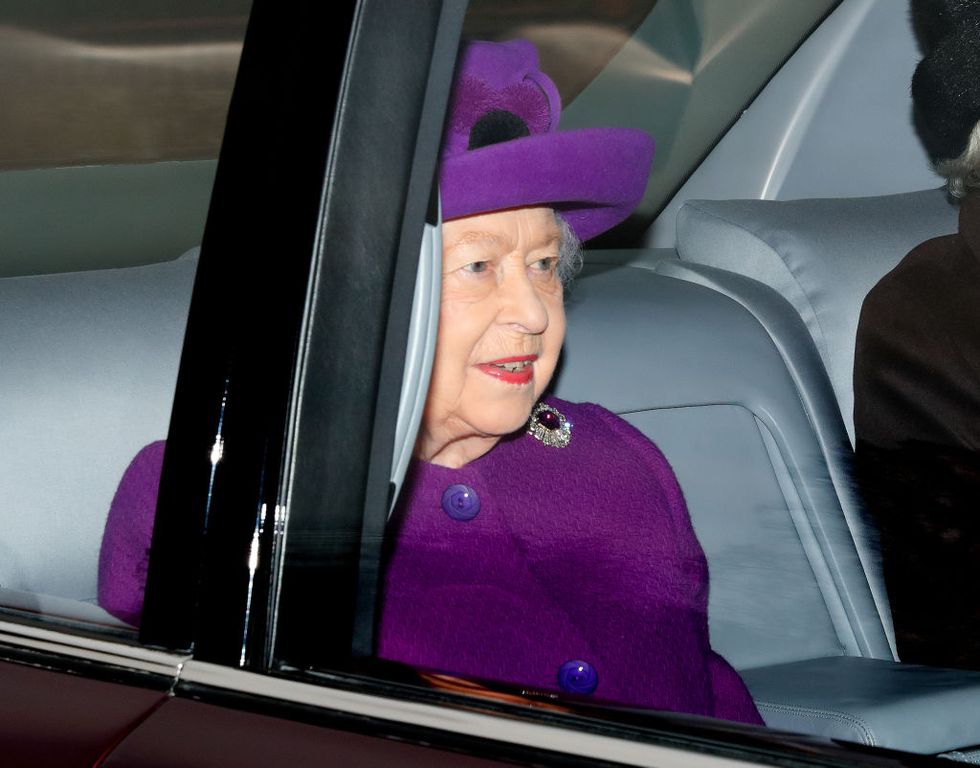 "Discussions with The Duke and Duchess of Sussex are at an early stage," the statement read.
"We understand their desire to take a different approach, but these are complicated issues that will take time to work through."
Looks like a lot of things are uncertain for Meghan and Harry.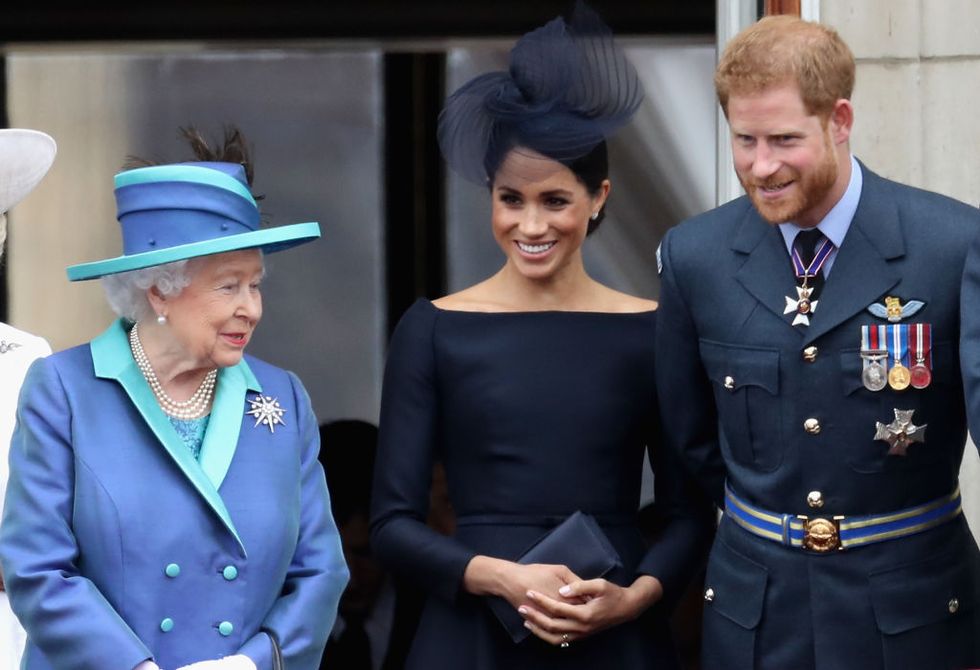 But they seem to be more than happy with their decision.
They spoke about becoming financially independent...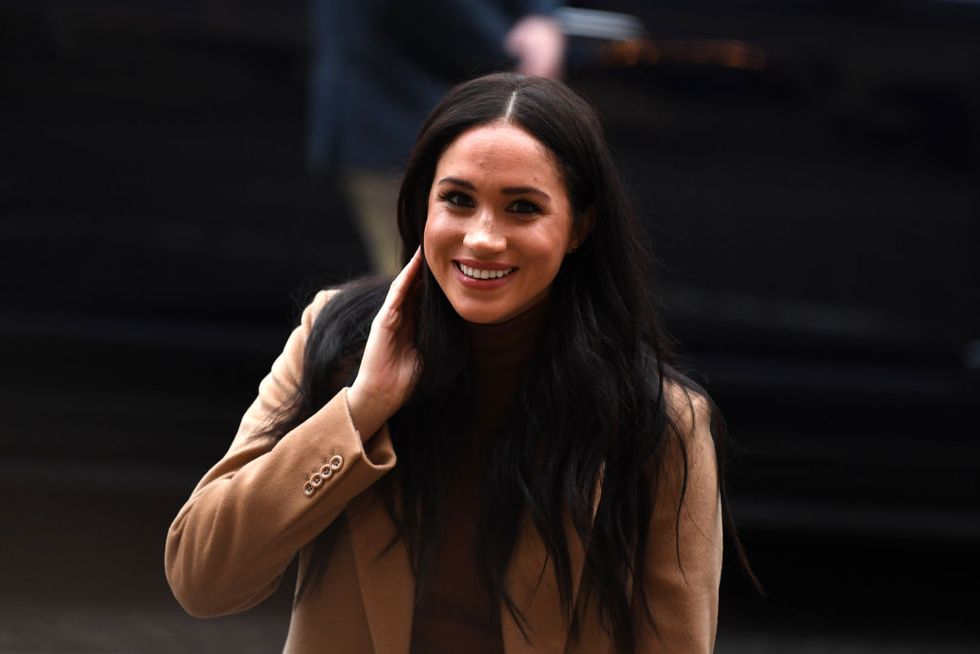 And it seems that Meghan
already
has a job offer lined up.
On the official Duke and Duchess of Sussex Instagram page...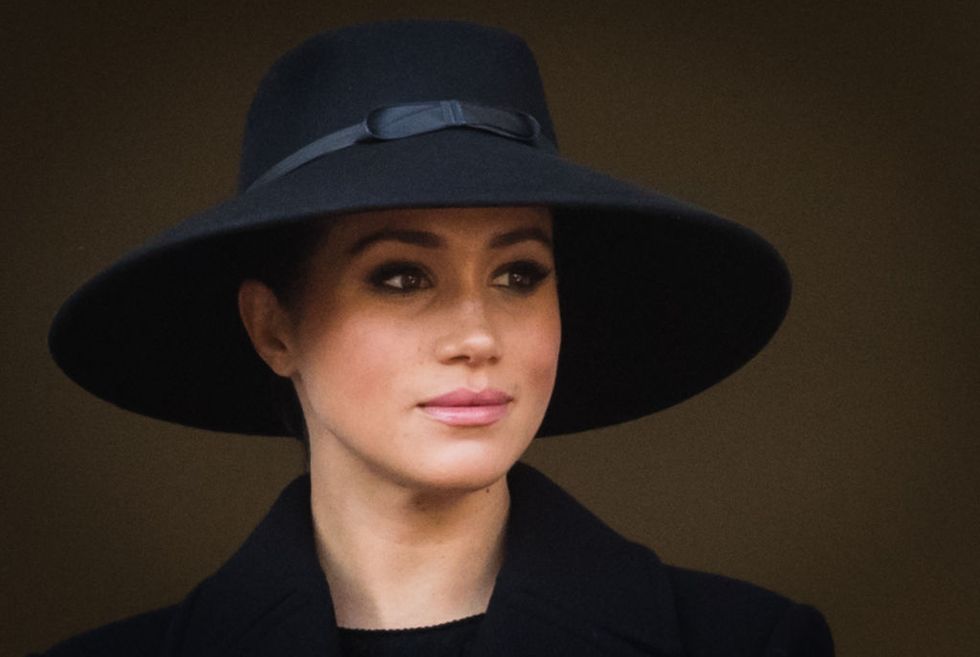 Andy Cohen, the executive producer of
The Real Housewives
franchise commented with, "Open invite for the Duchess to join #RHOBH (Housewives of Beverly Hills)."
Many felt that Cohen was just making a joke...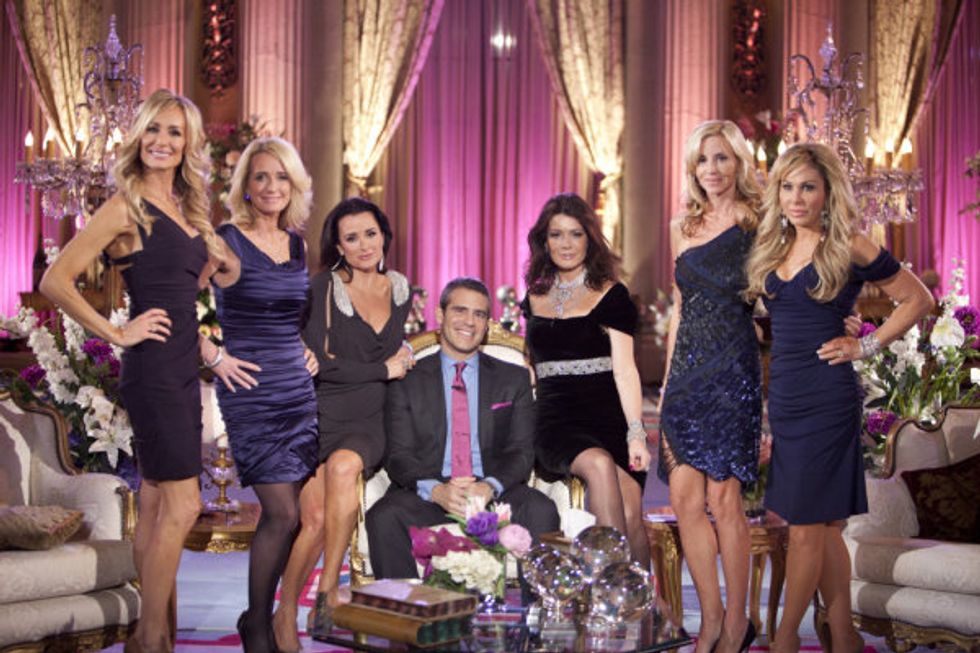 But it seems that
a lot
of people are deadly serious.
On the Comments By Celebs Instagram page...
Meghan Markle tagline suggestion: Beverly Hills is full of diamonds, but I'm the crown jewel."
We're not sure if Meghan would fit in with The Real Housewives crowd...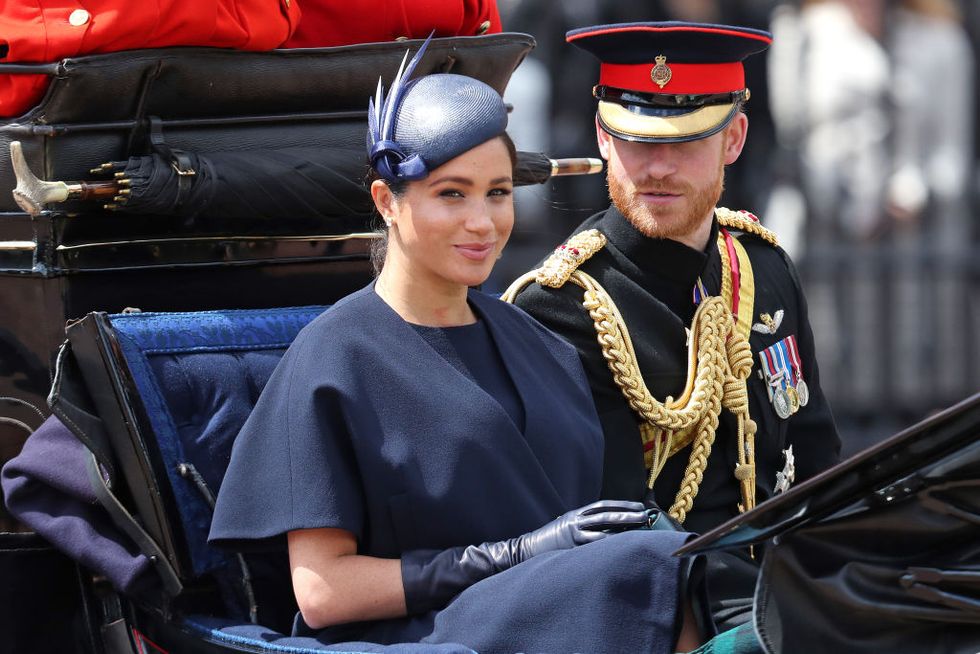 But we can sure as hell imagine it!
It is very unlikely to happen, of course...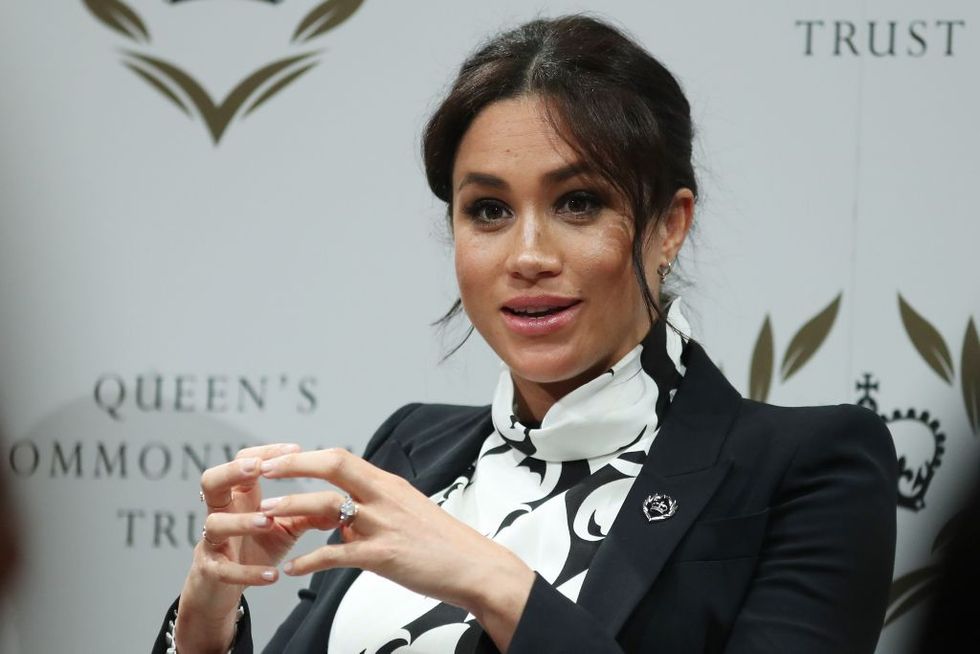 But a girl can dream,
right
? For more Meghan, keep scrolling to see how the Duchess simply
hasn't aged
over the years...