Meghan Markle has opened up about her loss in a deeply personal essay...
The heartbreaking news was revealed today.
Meghan Markle and her husband, Prince Harry, suffered a devastating loss earlier this. year.
But of course, things have never been easy for the pair, living their lives in the public eye...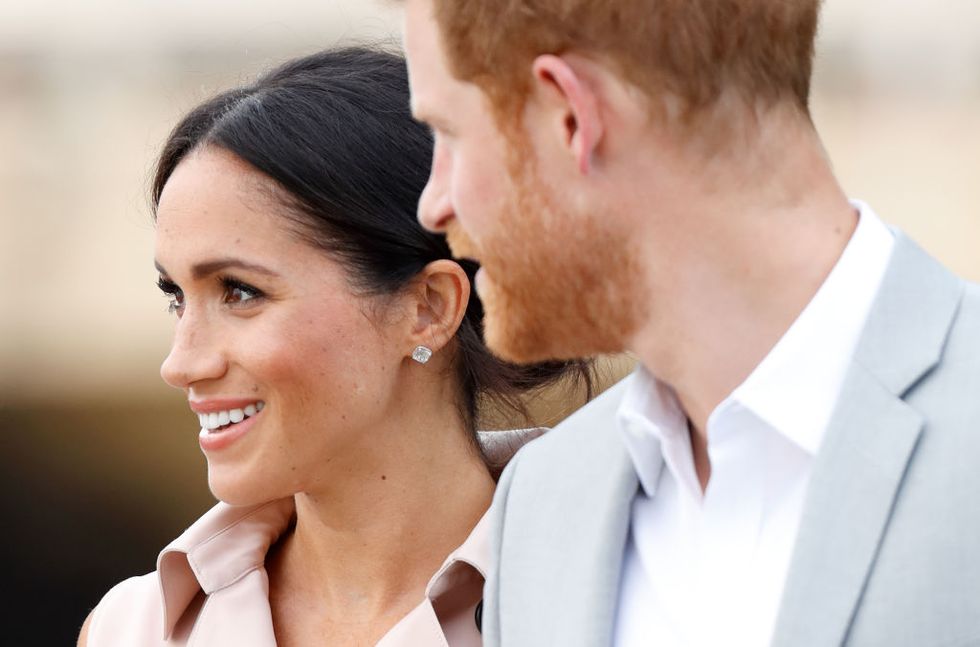 via: Getty
And Meghan's essay detailing her miscarriage is equally as brave as it is painful. Now, it all started in 2016 when Prince Harry met Los Angeles actress Meghan... And, even though she didn't fit the criteria for a traditional royal partner, the pair hit it off instantly.
Meghan was an American divorced woman...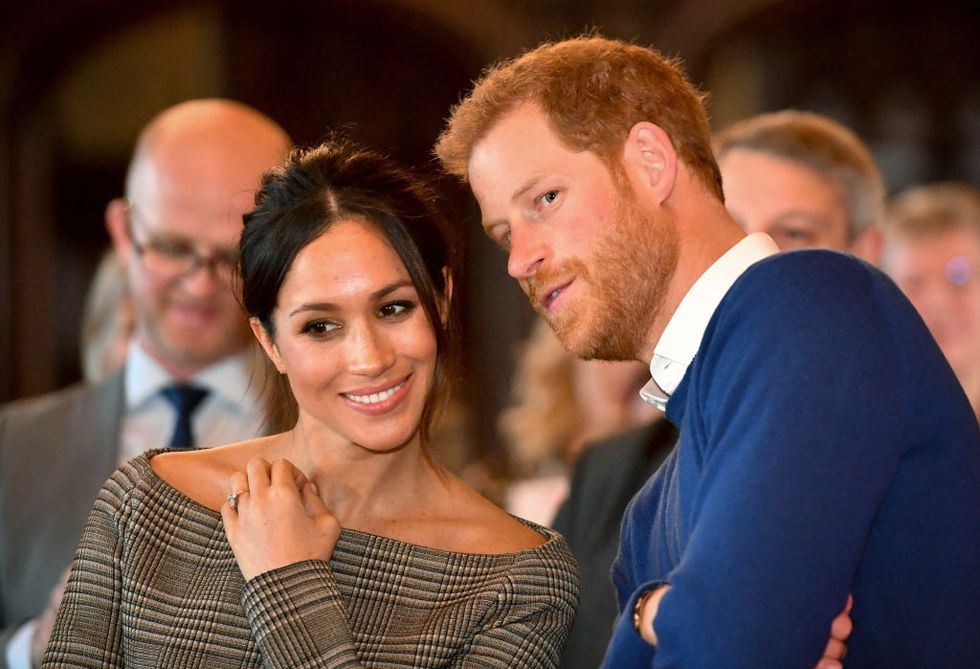 via: Getty
And even though these factors are usually forbidden in the Royal Family, Harry went ahead with his heart and made things
very
serious with his new love.
They married in May, 2018...
via: Getty
Which made Meghan an official part of the Royal Family. She relocated to London and was given the title, the Duchess of Sussex.
And not ones to waste any time, the couple announced their pregnancy shortly after the wedding.
Even though the little family seemed to radiate with happiness...
via: Getty
Things were far from the case behind the scenes as Meghan was relentlessly attacked by the British press and public.
Anything she did or said...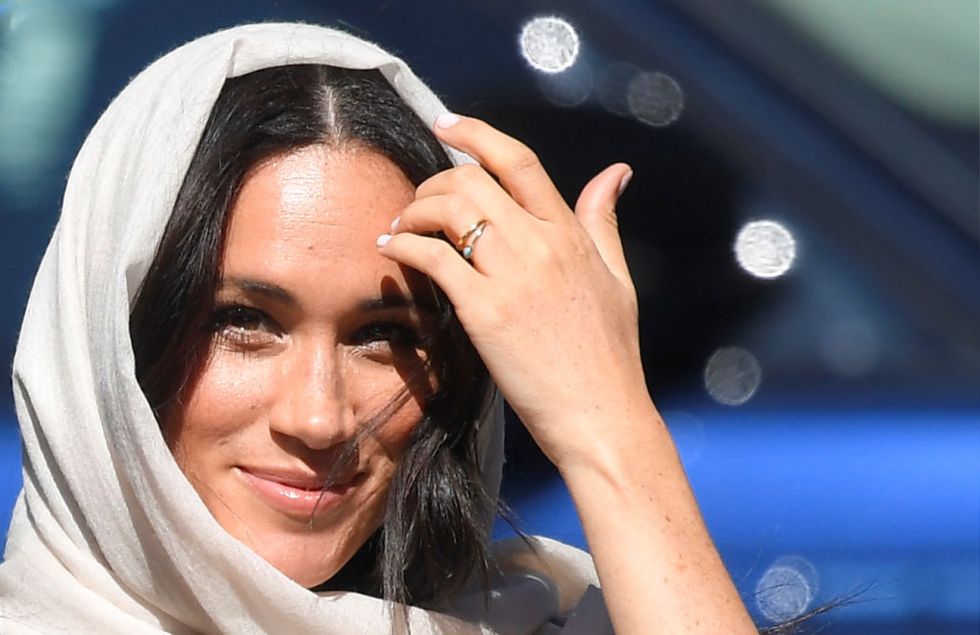 via: Getty
The British media had something to say about it. Whether she was being branded as a diva, a control-freak, a "monarchy ruiner," and
even a bad mother
, Meghan received it all.
Even though Meghan bravely put a smile on her face throughout it all...
via: Getty
There was absolutely no doubt that she was struggling.
This lead to Meghan and Harry making the bold decision to step down from royal duties earlier this year.
Even though the family is now spending a lot of their time in Los Angeles...
via: Getty
Meghan is
still
receiving a lot of heat from the British press for "breaking up the royal family."
It seems that Meghan literally can't do anything right...
via: Getty
And many have now realized that this hate is a matter of racism.
Meghan is the first-ever person of color to join the Royal Family...
And no other royal has ever received the volume of hate in which Meghan has - not even Prince Andrew, who was accused of being involved in the Jeffrey Epstein scandal recently.
Meghan's life was made a living hell for absolutely no reason...
And this sadly goes to show that racism isn't just a problem here in America, but it is apparent worldwide.
Meghan and Harry remained tight-lipped with regards to the effect this online abuse has had upon them...
Until the couple gave a rare insight into their own personal struggles.
They both appeared on the Teenager Therapy podcast.
Tap the link for the @TIME #Time100Talks in conversation with Meghan Markle & Prince Harry Livestream! We're in it… https://t.co/RF1Aljr72x

— Teenager Therapy (@Teenager Therapy)1603214803.0
But it was Meghan's candid comments about the online abuse she's received that caught the world's attention.
The royal pair were joined by students from Loara High School in Anaheim, California...
The creators of the groundbreaking podcast that explores mental health issues.
And Meghan dove straight in.
She began by stating: "I'm told that in 2019 I was the most trolled person in the entire world - male or female. Now, 8 months of that I wasn't even visible. I was on maternity leave or with a baby but was able to just be manufactured and churned out."
She admitted that this fact was incredibly "damaging" to her mental health:
"That's so big you can't even think of what that feels like, because I don't care if you're fifteen or you're twenty-five, if people are saying things about you that aren't true, what that does to your mental and emotional health is so damaging."
Meghan then went on to describe the whole situation as "almost unsurvivable."
However, she then went on to point out that everyone in the world experiences bullying to some degree, and from that shared experience, change can happen. "We all know what it feels like to have our feelings hurt. We all know what it feels like to be isolated or othered."
You can listen to the full podcast here.
Heartbreaking.
But Meghan's most recent announcement has had the whole world grieving alongside the couple.
Writing for
The New York Times
, the Duchess of Sussex recalled she experienced a miscarriage in July, following the birth of her first child, Archie, in May 2019.
"I dropped to the floor with him in my arms, humming a lullaby to keep us both calm, the cheerful tune a stark contrast to my sense that something was not right," Meghan wrote.
"I knew, as I clutched my firstborn child, that I was losing my second. Hours later, I lay in a hospital bed, holding my husband's hand. I felt the clamminess of his palm and kissed his knuckles, wet from both our tears. Staring at the cold white walls, my eyes glazed over. I tried to imagine how we'd heal."
"Hours later, I lay in a hospital bed, holding my husband's hand."
"I felt the clamminess of his palm and kissed his knuckles, wet from both our tears. Staring at the cold white walls, my eyes glazed over. I tried to imagine how we'd heal."
She continued.
"I recalled a moment last year when Harry and I were finishing up a long tour in South Africa. I was exhausted. I was breastfeeding our infant son, and I was trying to keep a brave face in the very public eye."
"'Are you OK?' a journalist asked me."
"I answered him honestly, not knowing that what I said would resonate with so many — new moms and older ones, and anyone who had, in their own way, been silently suffering. My off-the-cuff reply seemed to give people permission to speak their truth. But it wasn't responding honestly that helped me most, it was the question itself. "'Thank you for asking,' I said. 'Not many people have asked if I'm OK'."
She goes on to reveal how Harry's heart was breaking.
"Sitting in a hospital bed, watching my husband's heart break as he tried to hold the shattered pieces of mine, I realized that the only way to begin to heal is to first ask, 'Are you OK?'"
"Are we? This year has brought so many of us to our breaking points," she continued.
"Loss and pain have plagued every one of us in 2020, in moments both fraught and debilitating. We've heard all the stories: A woman starts her day, as normal as any other, but then receives a call that she's lost her elderly mother to Covid-19. A man wakes feeling fine, maybe a little sluggish, but nothing out of the ordinary. He tests positive for the coronavirus and within weeks, he — like hundreds of thousands of others — has died."
"A young woman named Breonna Taylor goes to sleep, just as she's done every night before, but she doesn't live to see the morning because a police raid turns horribly wrong."
"George Floyd leaves a convenience store, not realizing he will take his last breath under the weight of someone's knee, and in his final moments, calls out for his mom. Peaceful protests become violent. Health rapidly shifts to sickness. In places where there was once community, there is now division."
"Losing a child means carrying an almost unbearable grief, experienced by many but talked about by few. "
"In the pain of our loss, my husband and I discovered that in a room of 100 women, 10 to 20 of them will have suffered from miscarriage. Yet despite the staggering commonality of this pain, the conversation remains taboo, riddled with (unwarranted) shame, and perpetuating a cycle of solitary mourning."
This is utterly heartwrenching news.
Our thoughts are with the family in this incredibly difficult time.