During the end of her time in New Zealand, the Dutchess of Sussex was shocked when she spotted a familiar face in the crowd.
The familiar face was a fan or Markle's who was holding a sign that read, "It's Hannah from Instagram."
Meghan's jaw dropped as she rushed over to greet her fan with a hug. The interaction was caught on camera, as Meghan rushed over to greet her old friend.
But we're wondering who is this Hannah from Instagram? And how do they know each other so well?
Meghan talked to Hannah about mental health.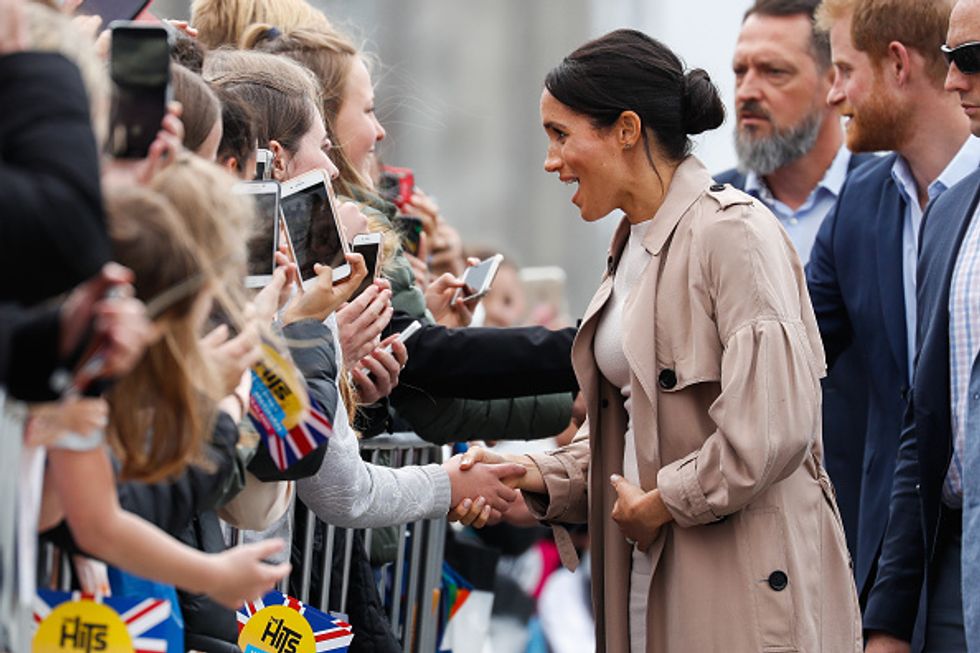 via: Getty
Hannah stated that the two would converse over Instagram, before Meghan's account had been deactivated (due to her royal status).
Sending words of encouragement!
Meghan gave her advice on how to be herself and shared encouragement for doing well at university. Before deactivating her account, she sent Hannah a video message, saying "sending you lots of love, hope I get to see you soon."
Meghan's jaw actually dropped.
In the video, you can see that the Dutchess' jaw dropped when she saw Hannah and read her sign. She rushed over to the fan, with excitement and gave her a big hug. Now that's what I'd call a true friendship!
So what happened when Hannah saw a photo of that beautiful moment?
Well, believe it or not, the Prime Minister of New Zealand, Jacinda Arden, messaged the photo of that very moment to Hannah! Um, talk about a fun filled day meeting and interacting with very important people!
Yeah, we'd be freaking out too!

Wow! I wish Meghan Markle would hold ME with both her hands!
Meghan and Harry are both advocates for mental health.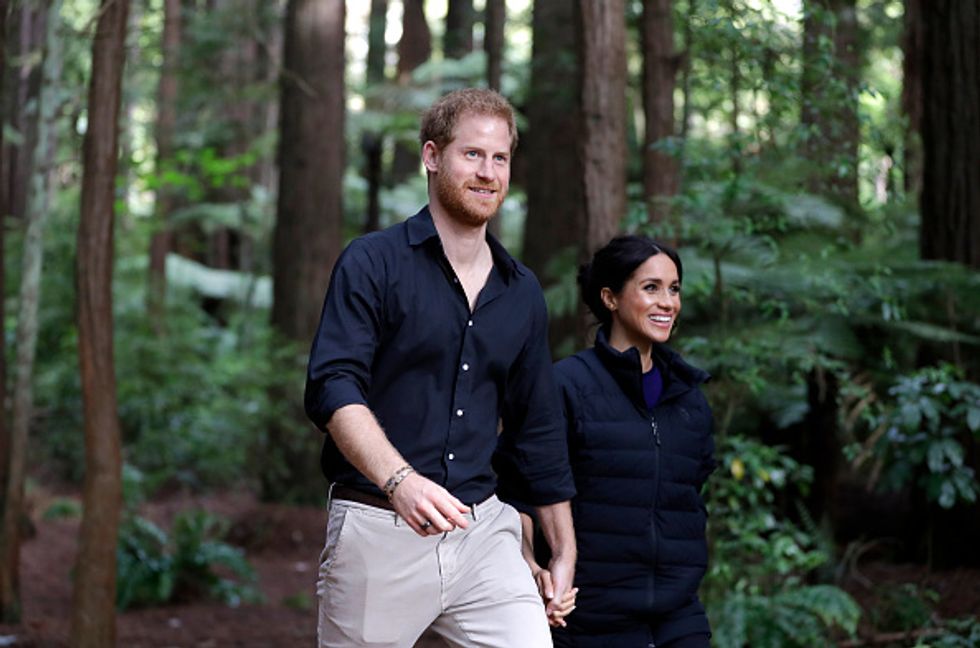 via: Getty
Recently, Harry expressed his interest in supporting mental health-based issues, upon sharing his own struggles with emotions after his mother passed. On their trip to New Zealand, the two met with mental health workers, to work together on ways they can abolish the stigma around mental health issues.
The two are true icons.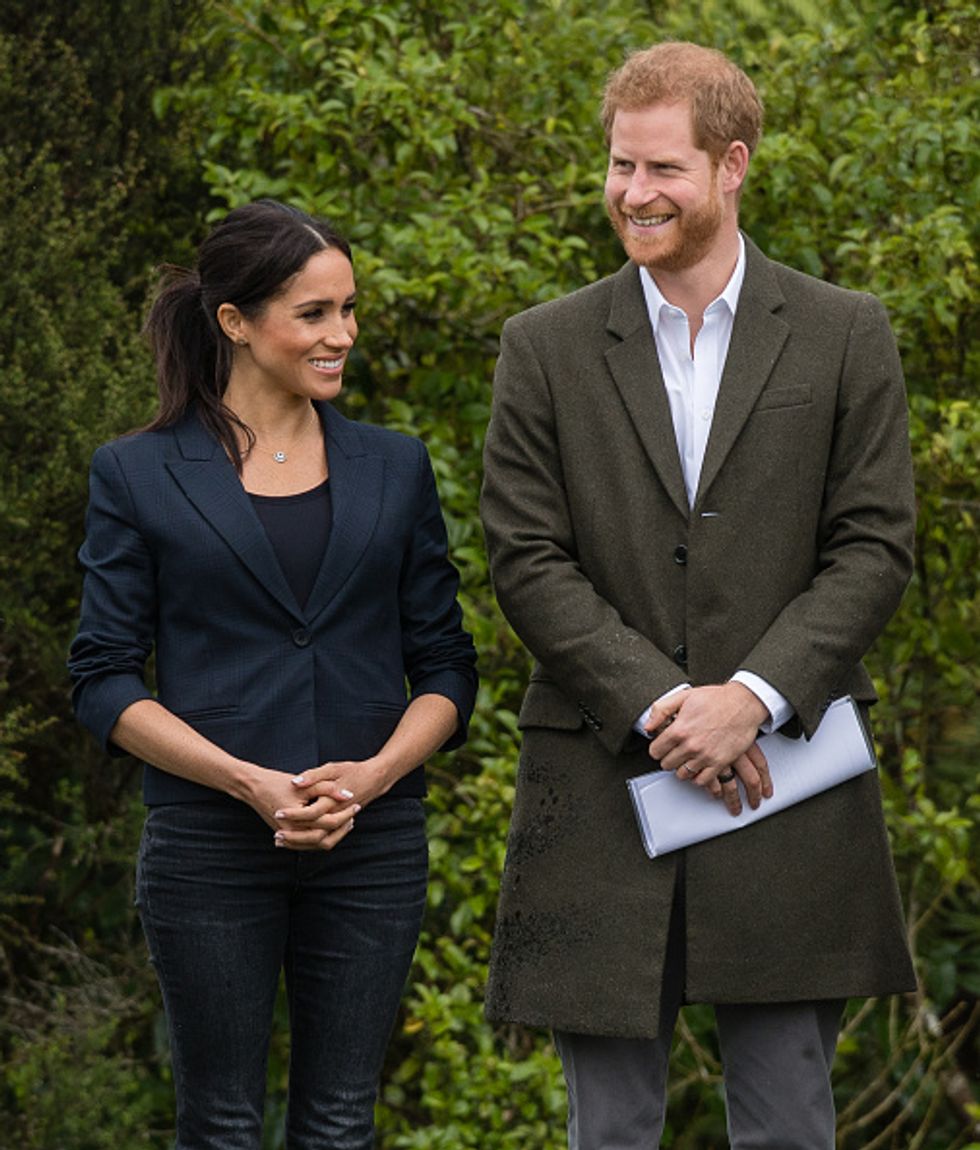 via: Getty
There's comfort in knowing that royals such as Meghan and Harry have experienced mental health issues in their past and are willing to advocate for rights that surround these issues. Good for Meghan and Harry!