Complaints about the President are nothing new, but some journalists have taken it too far. When one attacked Trump's 11-year-old son, someone surprising came to the boy's defense.
A recent article from The Daily Caller had a lot to say about Barron Trump.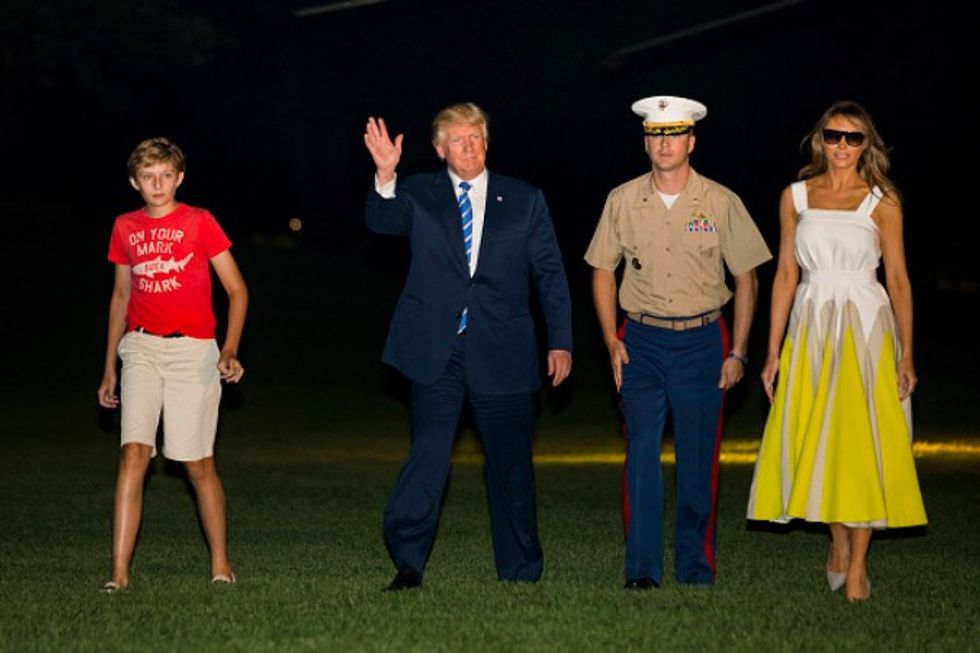 via: Getty
Ford Springer, who wrote
the article
, says that "it's about time the president's son starts dressing the part." Basically, Springer feels that Barron's casual approach to wardrobe is inappropriate to someone living in the White House. Even if that "someone" happens to be, you know, a child. "The youngest Trump doesn't have any responsibilities as the president's son," he writes,  "but the least he could do is dress the part when he steps out in public." Ouch.
Has Springer forgotten what it's like to be 11 years old?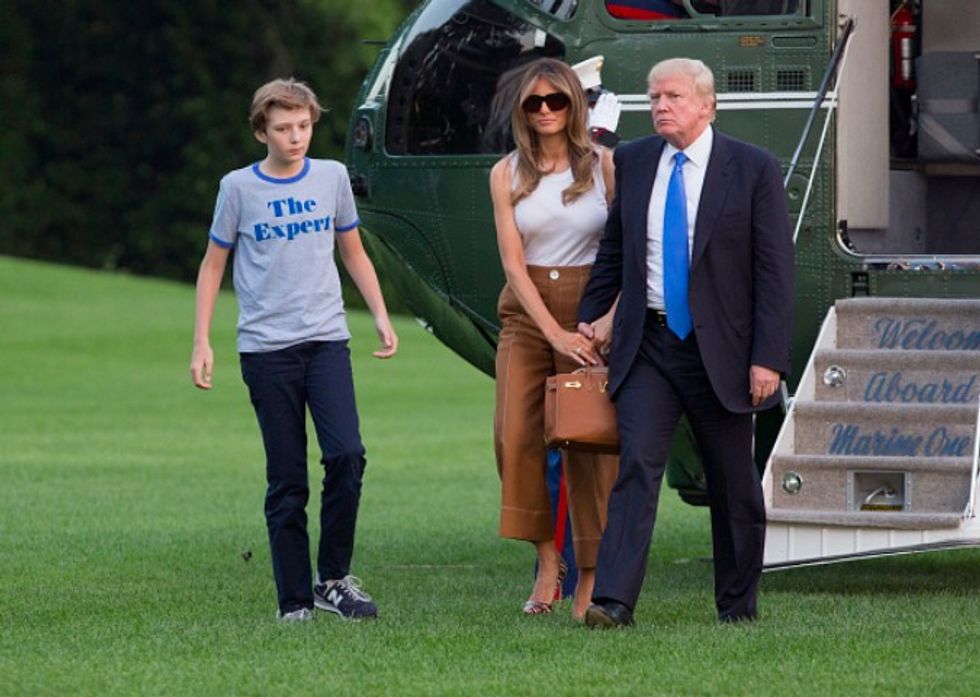 via: Getty
What did you wear when you were 11? We're guessing it was probably pretty similar to the jeans-and-t-shirt look Barron is sporting here. Sure, your parent wasn't the President of the United States, but it's not like anybody elected Barron to office. He's just a kid, and he doesn't deserve to have his name dragged through the mud just because he happens to dress like every other child in America. A bunch of people thought Springer went too far in his article, but there was one Barron supporter that stood out among the rest.
Chelsea Clinton was quick to come to Barron's defense.
As Clinton points out, Barron is a child who never asked for a life in the spotlight. He deserves to have a private childhood just like every other kid in the world. In short, kids are off-limits, even if their parents happen to be famous.
Clinton has had her own experience with the criticism of strangers.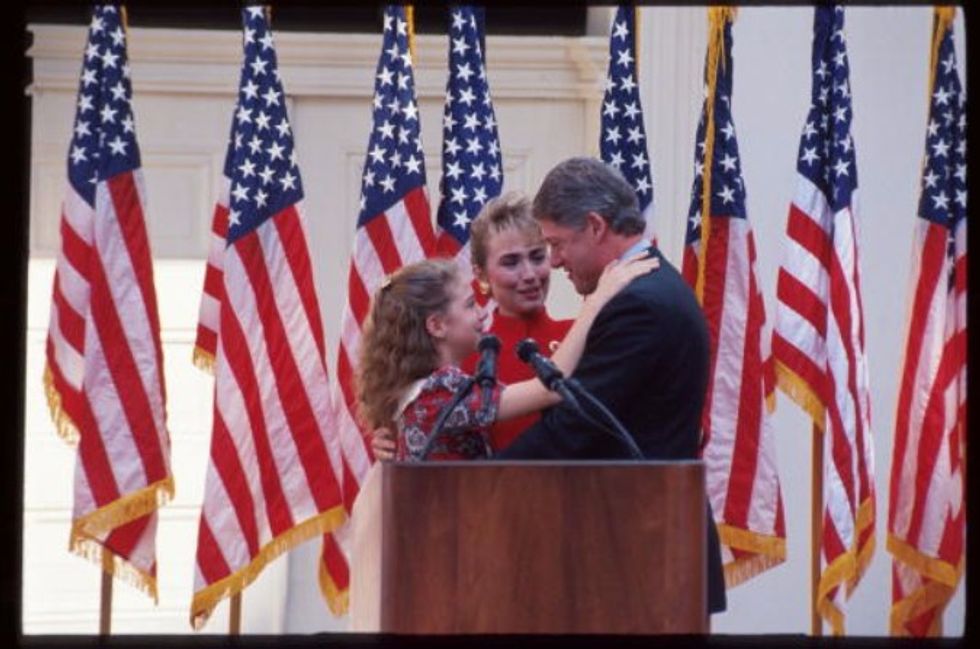 via: Getty
When her father was elected President, Chelsea was only a few years older than Barron is now. Nonetheless, many people at the time thought her looks were fair game. At one point, conservative radio personality Rush Limbaugh even
compared her to a dog
. Chelsea obviously has firsthand experience with how moving into the White House can affect one's childhood.
When one Twitter user showed support for Springer's article, Clinton reiterated her stance against bullying.
Although the original tweet has since been deleted, it's obvious that it was it was disparaging toward Barron, yet again showing that some people just completely miss the point. So, Chelsea made it clear that she is not messing around when it comes to bullying. But what did Barron's parents have to say on the matter?
After Chelsea defended Barron and asserted his right to a private childhood, people began wondering whether there'd be any acknowledgment from the President.
After all, it's not like the Clintons and the Trumps are exactly friendly. But despite any disagreements they've had over the years, one of Barron's parents did actually respond to Chelsea.
Melania Tweeted her thanks to Clinton for standing up for her son.
In her tweet, Melania not only thanked Chelsea, but also shared that she thinks it's important for all kids to have the support they need in order to be themselves. Pretty heartwarming, right?
Back in November of 2016, Melania made it her personal mission to crack down on cyberbullying.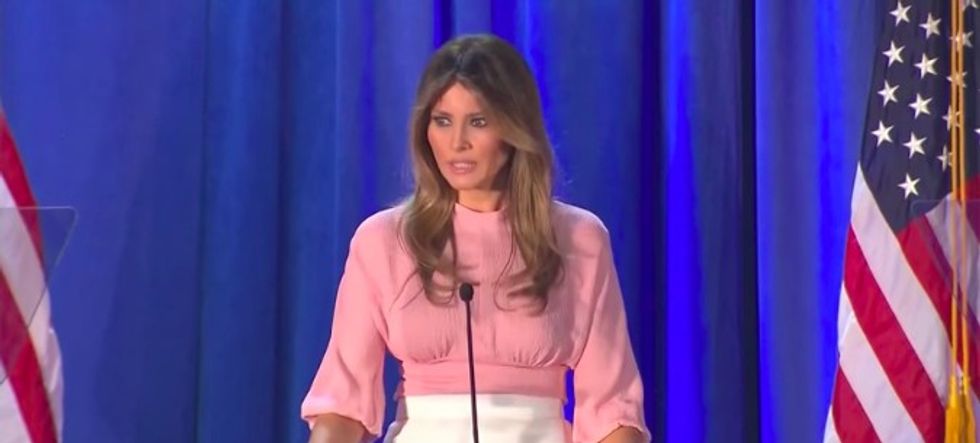 via: YouTube
In a speech she gave in Berwyn, Pennsylvania,
Melania said
,"it is never OK when a 12-year-old girl or boy is mocked, bullied or attacked. It is terrible when it happens on the playground, and it is absolutely unacceptable when it is done by someone with no name hiding on the internet. We have to find a better way to talk to each other."
Even before Melania became the first lady, she made her stance on bullying very clear.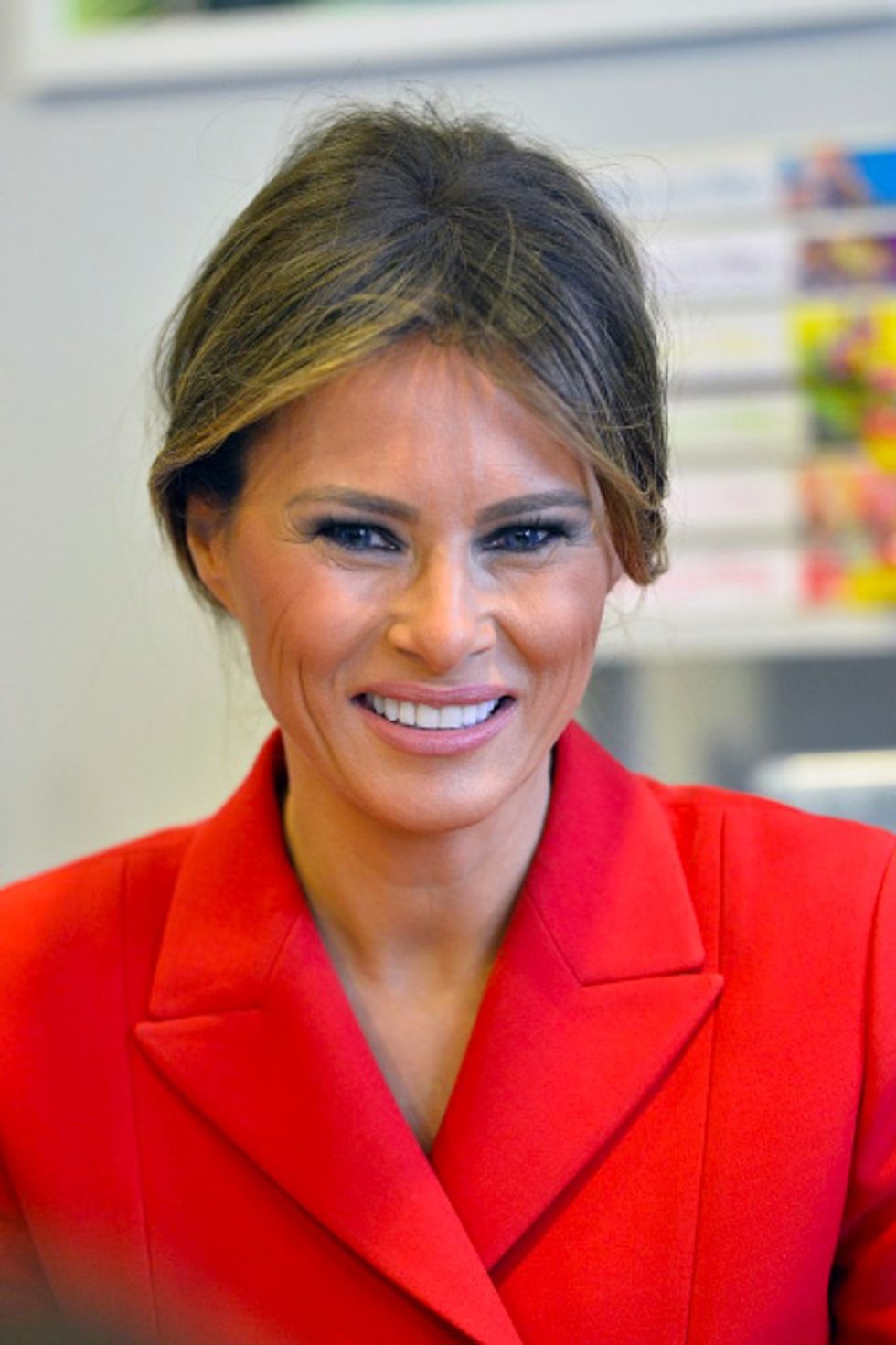 via: Getty
In fact, she's stated several times that putting an end to cyberbullying is one of her main goals. Of course, she may never have realized that her own son would need defense from bullies. And that's not the only piece of irony in this story...
Many Twitter were quick to jump on Melania's anti-bullying stance.
How can she be so loudly anti-bully when her husband appears to be one of the loudest bullies around? Talk about cognitive dissonance, right?
Some people even called out Melania for the hashtag she used.
#StopChildhoodBullying is obviously a great idea... But what about the adults who bully other adults? Is she saying that bullying is technically okay...as long as the victim isn't a child?
Ultimately, Melania is not responsible for the actions of her husband, but her tweet thanking Clinton has left some people scratching their heads.
If you're going to condemn bullying, you need to condemn all bullies. Even those you happen to be married to. Even those who happen to be the President.