Melania Trump has taken quite a different attitude to her coronavirus diagnosis than her husband...
Melania and Donald Trump seem to have contrasting approaches to their positive coronavirus tests.
Last week, it was confirmed that Donald Trump and the First Lady, Melania Trump, had been diagnosed with coronavirus, but there's been a ton of controversy surrounding how the President has dealt with it.
So far, the president has seemingly been taking on the virus well within in his stride...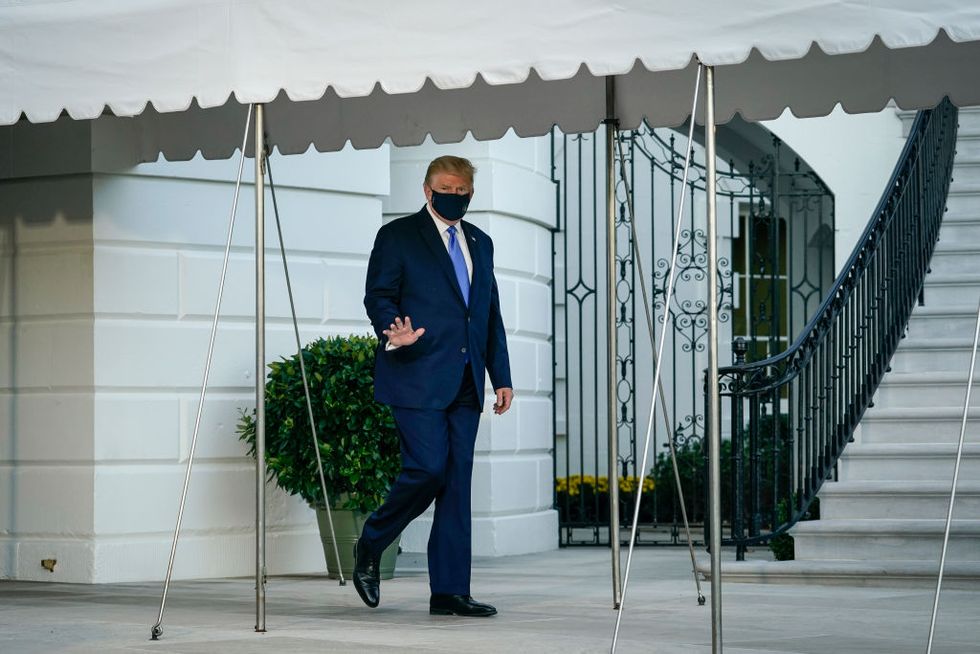 And has given a number of positive and uplifting updates regarding his health and well-being, despite being admitted to the hospital just a few days ago.
But Melania hasn't followed in her husband's footsteps...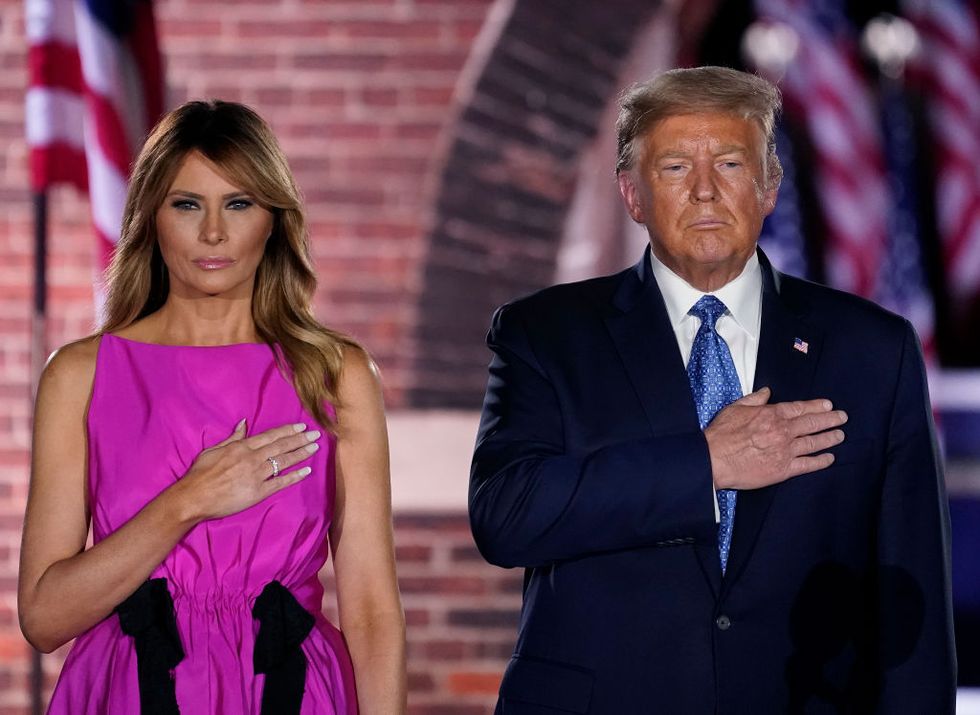 And there's one big reason for this.
Now, we were first given the shocking news of the pair's diagnosis on Friday, October 2nd.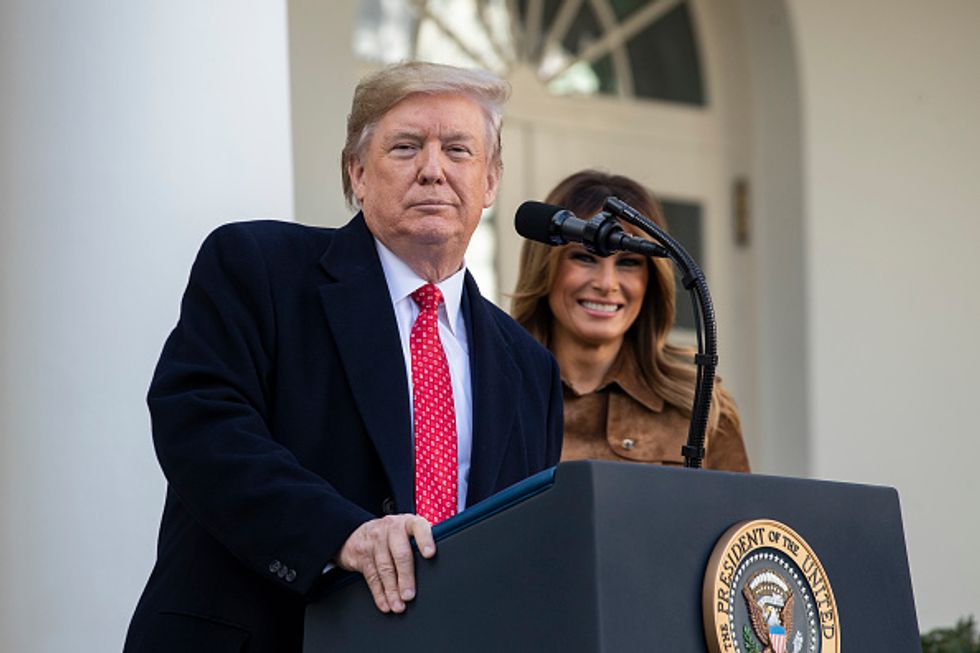 It was confirmed that the President and the First Lady, Melania Trump, had been diagnosed with the virus that has already killed over 208,000 Americans.
Trump tweeted this...
Though, at this time, he didn't give any further details regarding his and Melania's symptoms.
Immediately after his diagnosis, the President went into self-isolation.
@realDonaldTrump @FLOTUS We have your back President Trump!!! Get well soon 🇺🇸

— oregon4TRUMP (@oregon4TRUMP)1601614527.0
And floods of well-wishes for him and the First lady began pouring in from all around the world.
@realDonaldTrump @FLOTUS Another First for President Trump. When he and the First Lady recover, it will take the s… https://t.co/pn6U89BPTr

— twk_5 (@twk_5)1601629709.0
@realDonaldTrump @FLOTUS Please don't drink bleach. 🙏🏼 Stay safe.

— sameera khan (@sameera khan)1601627257.0
But on the other hand, lots of angry and spiteful messages have been thrown at the pair following their diagnosis.
@realDonaldTrump @FLOTUS I just can't be sad. 200,000 Americans have died and he hasn't shed one tear. That's 67 9/… https://t.co/jY0xtfdE63

— Keller Keller (@Keller Keller)1601615591.0
@realDonaldTrump @FLOTUS Now it's "WE" will get through this together? Wasn't it "them" and "us", red and blue, jus… https://t.co/g14SaslUlA

— 𝓢𝓱𝓮𝓵𝓵𝔂 𝕨𝕖𝕒𝕣𝕤 𝕒 𝕞𝕒𝕤𝕜 😷 (@𝓢𝓱𝓮𝓵𝓵𝔂 𝕨𝕖𝕒𝕣𝕤 𝕒 𝕞𝕒𝕤𝕜 😷)1601625335.0
@realDonaldTrump @FLOTUS Lets go @TheSimpsons. Y'all aint never lied https://t.co/GcW1Gbbln1

— The Groomer D (@The Groomer D)1601615359.0
@TheRightMelissa @realDonaldTrump @FLOTUS I don't wish him death. But isn't it ironic that he's the one who tried t… https://t.co/X4VwLouACQ

— Lili 325 Balfour 🙏🐕🚴📈 👩‍🍳 (@Lili 325 Balfour 🙏🐕🚴📈 👩‍🍳)1601615616.0
@realDonaldTrump @FLOTUS Trump testing positive is yet another reminder of why Joe Biden has been conducting such a… https://t.co/nriKmXESUq

— MURRAY🧢🇺🇸 (@MURRAY🧢🇺🇸)1601615435.0
It's been a divisive topic, to say the least.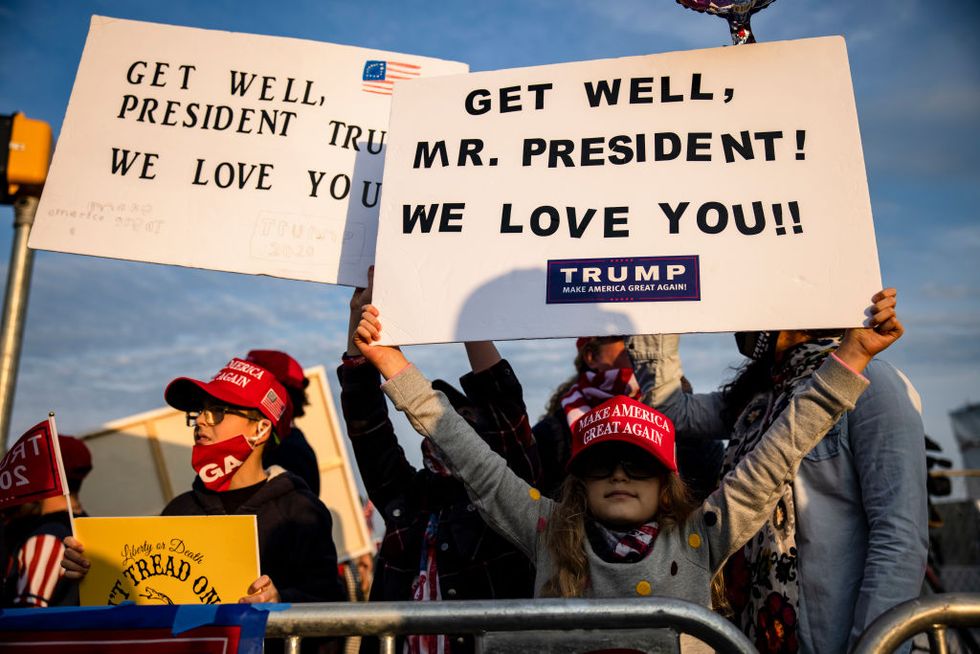 But many people were, quite rightfully, feeling concerned about Trump's chances of surviving the deadly virus.
Because even though the virus has a fairly steady survival rate...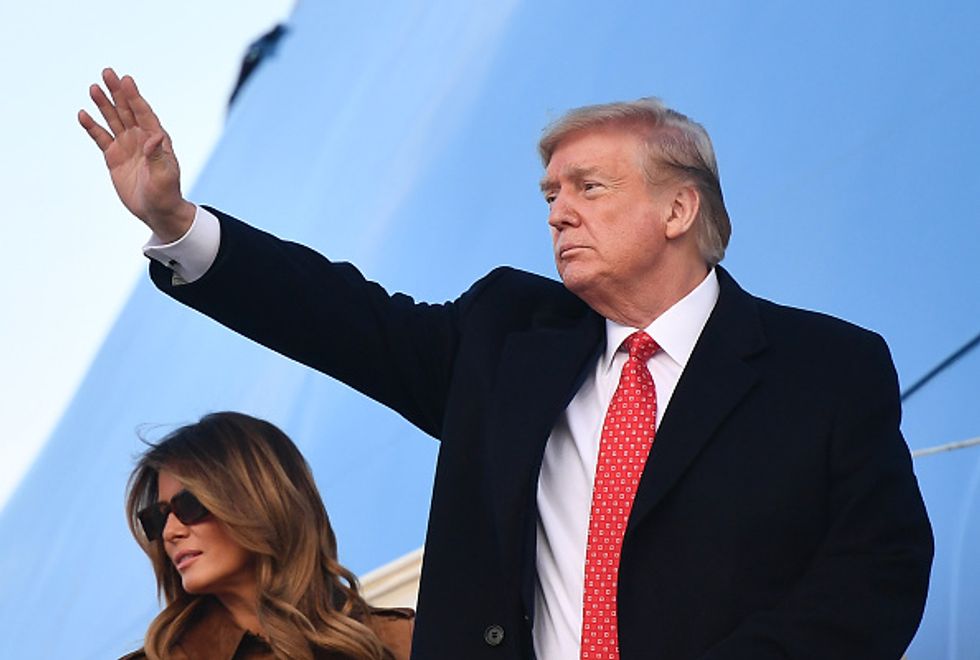 Seventy-four-year-old President Trump is actually in the high-risk category.
The statistics speak for themselves.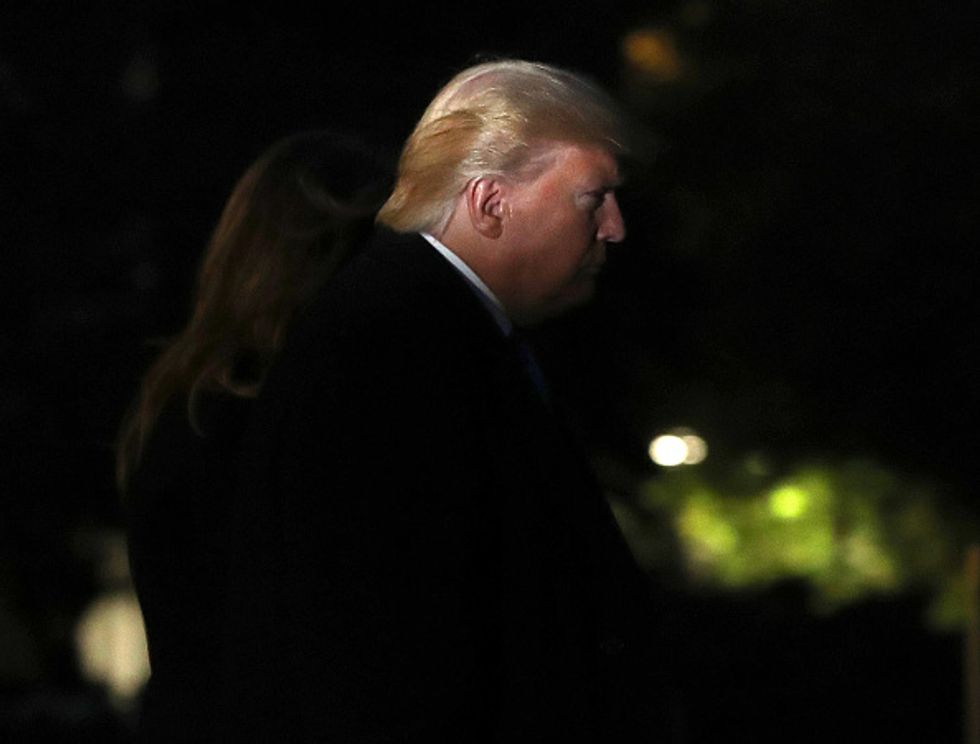 According to 
CDC
statistics, patients between the ages of sixty-five and seventy-four are 5 times more likely to be hospitalized with COVID-19 than someone aged eighteen to twenty-nine.
This means that patients of Trump's age have ninety times greater chance of death than others...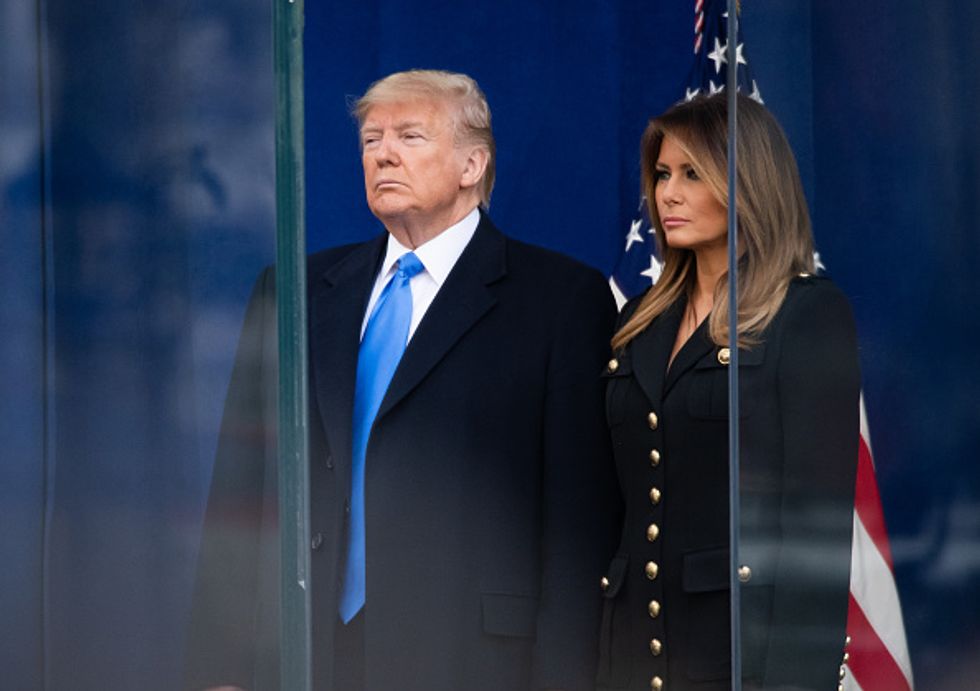 Which isn't
at all
good news for the President.
However, Melania put many minds to rest.
As too many Americans have done this year, @potus & I are quarantining at home after testing positive for COVID-19.… https://t.co/lwtgNuHAR1

— Melania Trump (@Melania Trump)1601616449.0
Last week, shortly after their diagnosis, she tweeted this: "As too many Americans have done this year, @potus & I are quarantining at home after testing positive for COVID-19. We are feeling good & I have postponed all upcoming engagements. Please be sure you are staying safe & we will all get through this together."
And, shortly after this, the White House came forward with some reassuring news.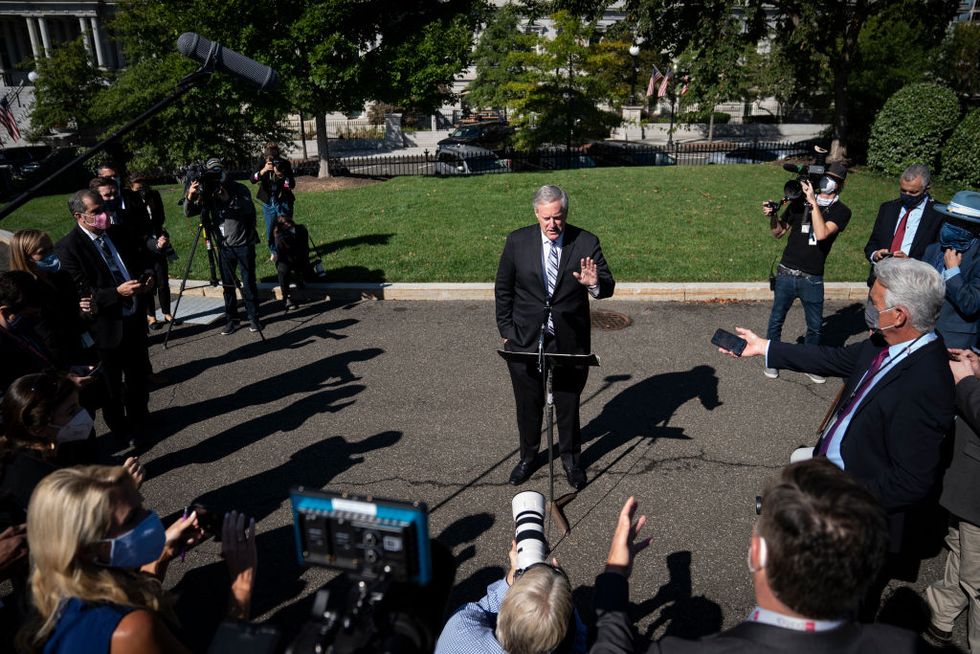 Mark Meadows, the White House Chief of Staff, spoke at a live press conference today where he stated that he is "optimistic the President will have a very quick and speedy recovery."
Meadows explained that the White House's core staff have all been tested for the virus...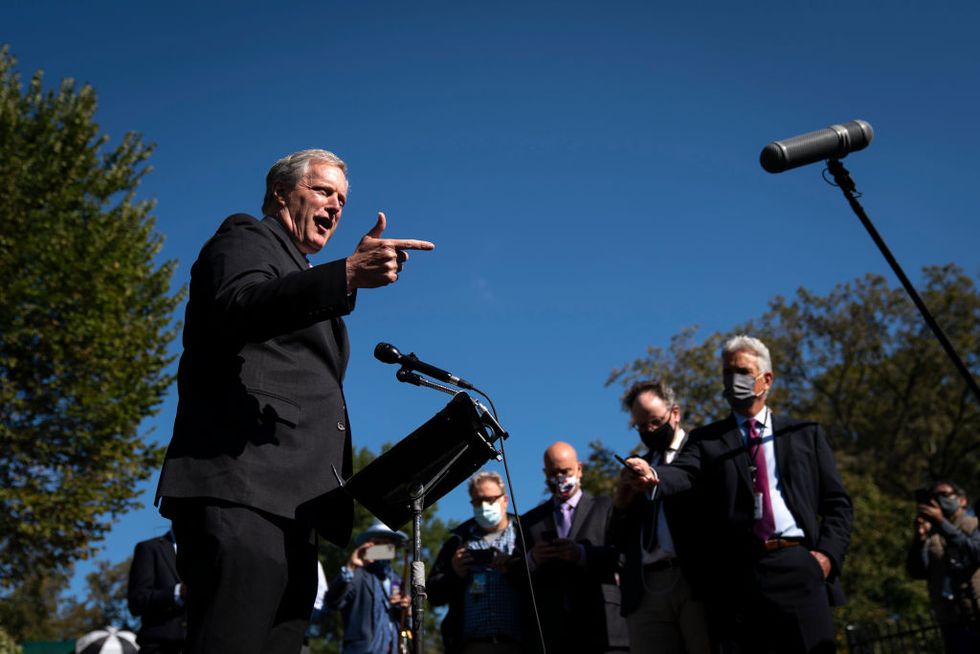 And said that the President was "energetic" and in "good spirits", adding that he was "staying committed to working very hard on behalf of the American people" Apparently, the first question Trump asked him after his diagnosis was "how's the economy doing?"
Meadows refused to comment on what treatment the Trumps are receiving.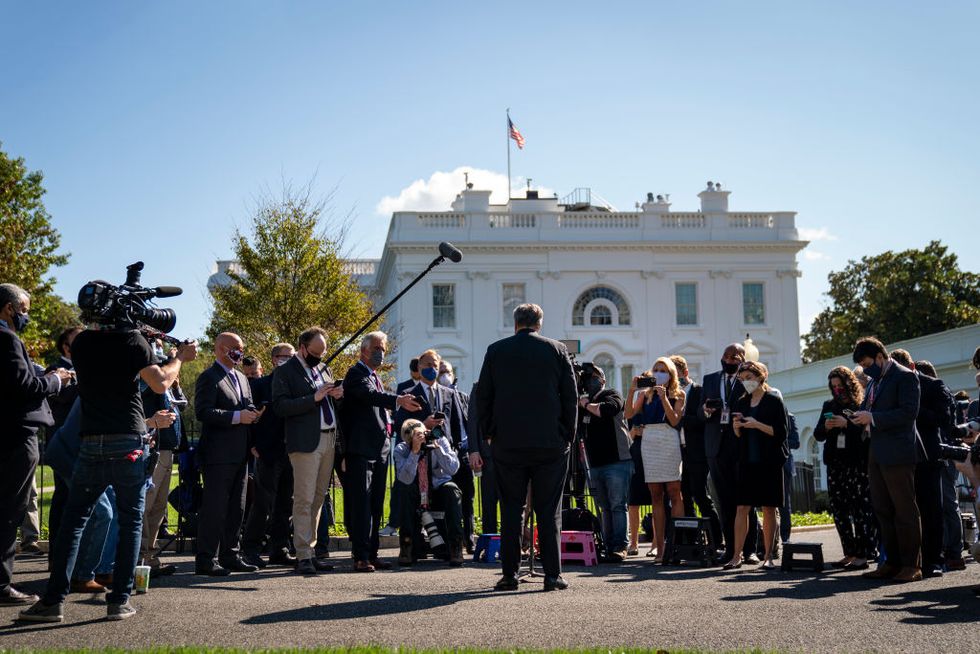 But he added that Americans "can rest assured that we have a president that is not only on the job" but "will remain on the job."
However, Meadows may have spoken too soon.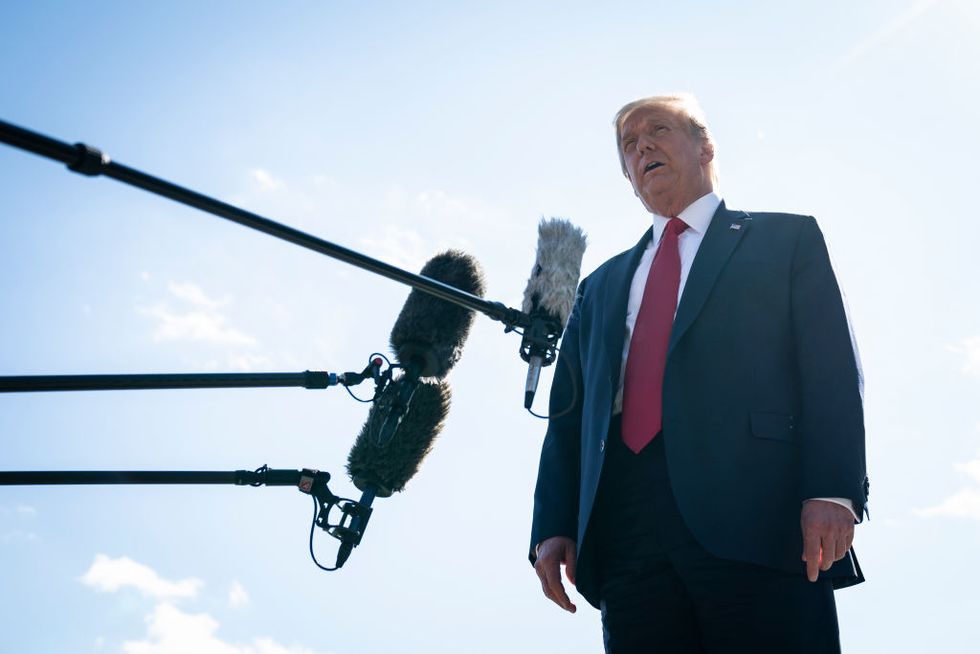 Because, shortly after his statement, it was
reported
that the president had been admitted to the hospital.
On Friday, Trump was transported to Walter Reed National Military Medical Centre.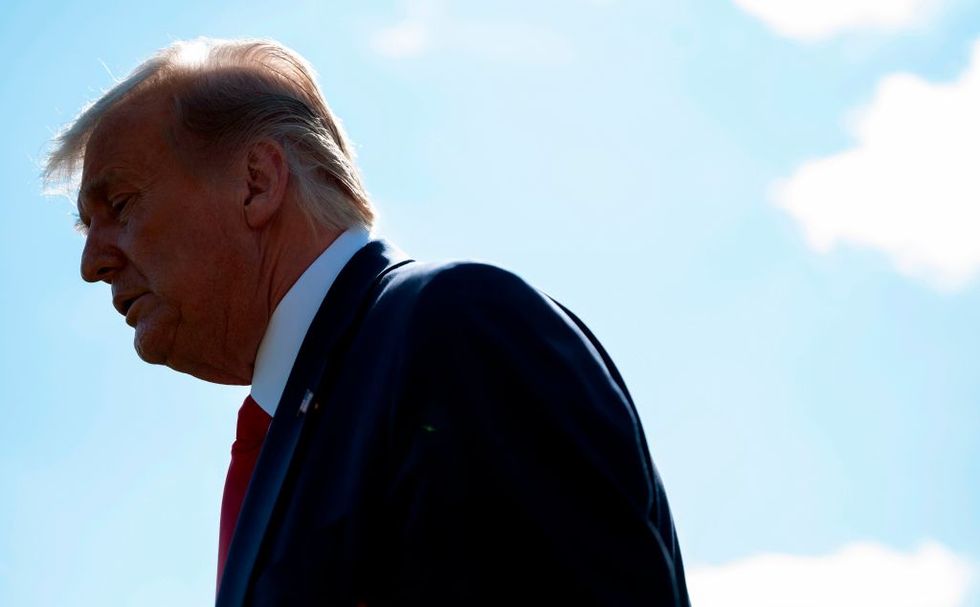 This came after he received a cocktail of drugs as a "precautionary measure."
However, he gave off the impression that he was extremely unaffected by the virus.
Over the weekend, Trump gave a video update from the hospital, in which he praised the "incredible" Walter Reed National Military Medical Center, and revealed that he had "met some of the soldiers" and was planning a "surprise" visit.
He was even snapped leaving the hospital in the back of a heavily-guarded car...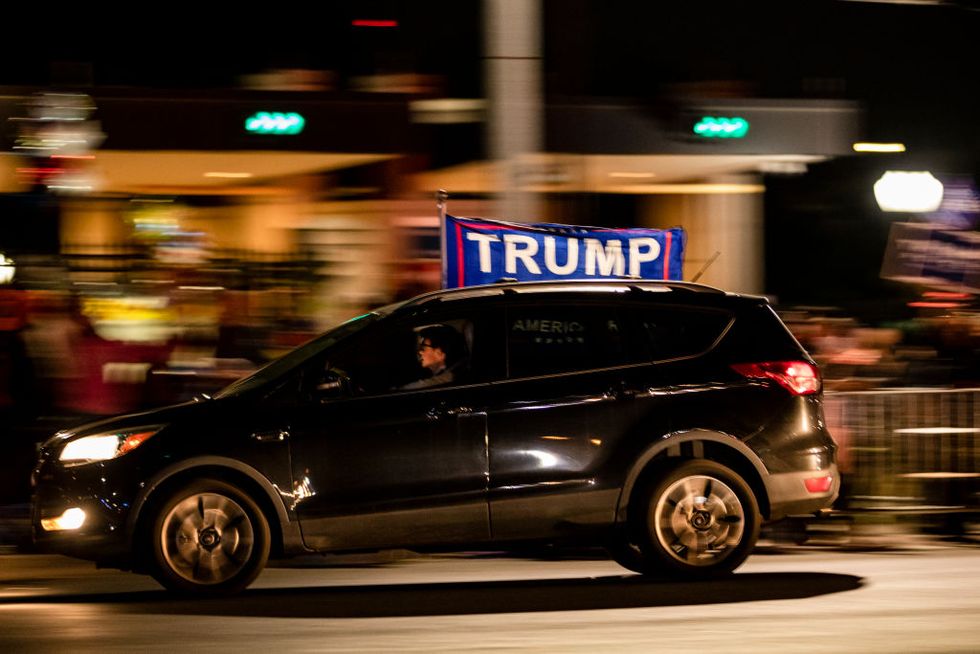 And could even be seen waving to his fans and supporters.
Of course, many were outraged by the pictures.
The face of utter stupidity! #trump #TrumpCovid #TrumpCovid19 https://t.co/jN59v7uN9F

— Jon Horner 🇬🇧 🇪🇺 🇺🇳 (@Jon Horner 🇬🇧 🇪🇺 🇺🇳)1601885492.0
Shouldn't he be self-isolating for fourteen days?" "Isn't he putting his driver and his staff at risk of catching the virus?" "
What is he doing?
"
Trump has now left the hospital...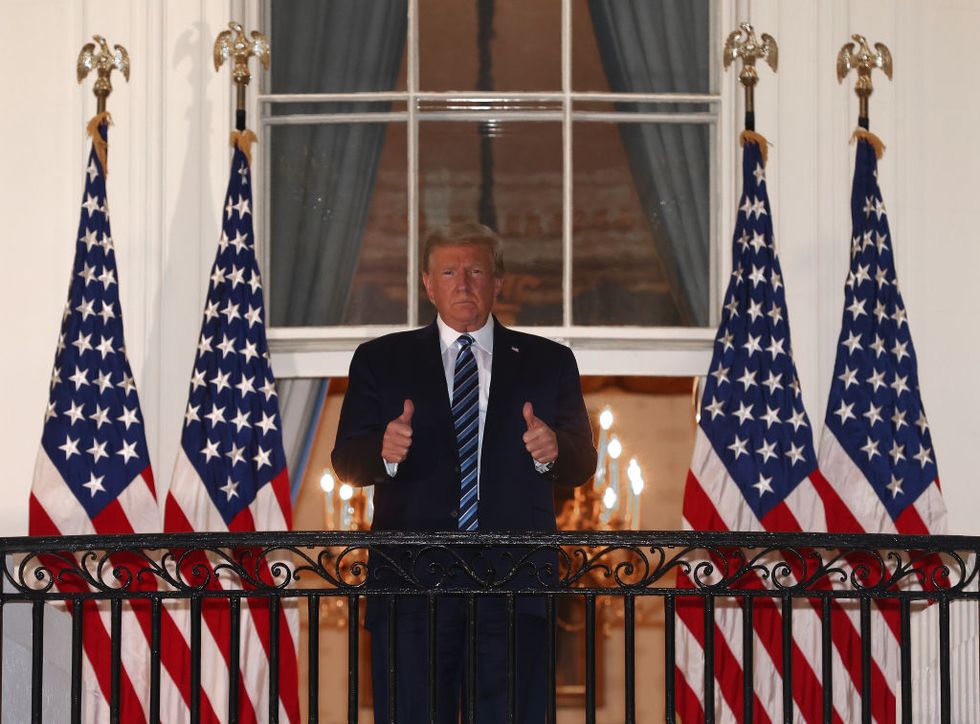 But it seems amid all the controversy, Melania has taken a different approach.
Melania refused to come out of COVID-19 isolation in the White House to visit Trump in the hospital...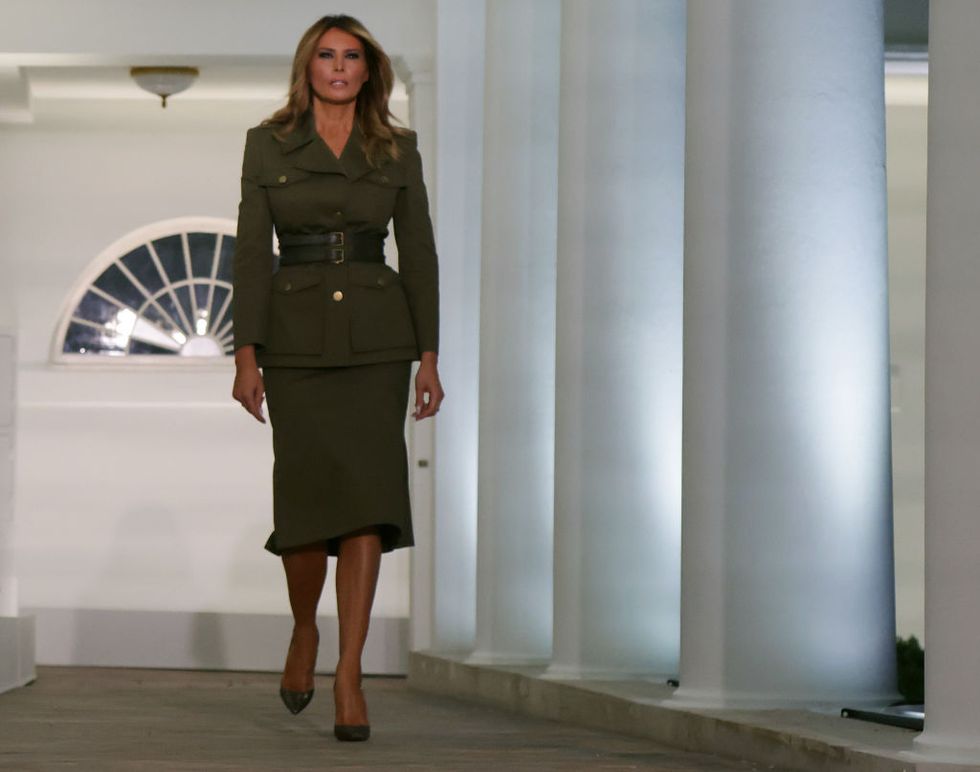 This goes in direct contrast to the actions of Trump, who, as we know, took a ride in an SUV to wave at supporters.
There was a reportedly big reason behind Melania's decision to stay in isolation.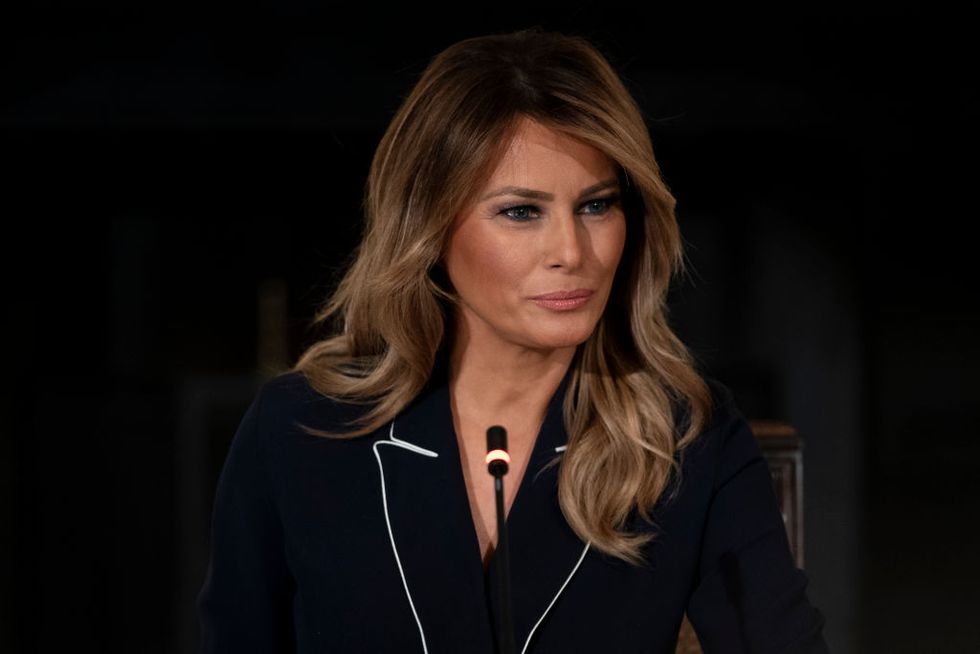 NBC News reports that she was concerned she might infect the Secret Service agents on her security detail, with the publication citing an unnamed White House official.
"She has COVID," the official told the outlet in explaining why she did not make the trip Saturday.
"That would expose the agents who would drive her there and the medical staff who would walk her up to him," the person said.
So, it looks like Melania won't be breaking her isolation any time soon.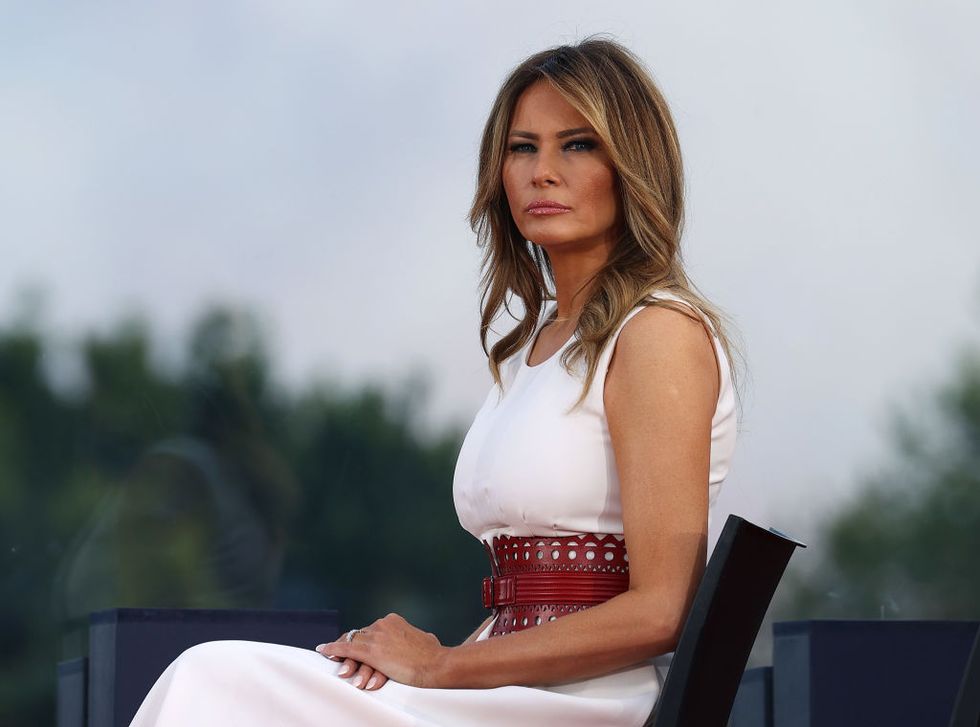 For more on the Trumps, keep scrolling...