We live in a post-Harvey Weinstein world. Famous and powerful men from all industries are starting to be brought down by the women they've abused. Women in Hollywood — including Meryl Streep — have formed a coalition to fight for the rights and the lives of victims of sexual assault and harassment from all walks of life.
Until now, Meryl Streep has stayed perhaps notoriously silent on the subject of assault and harassment in Hollywood. She claims she wasn't aware of Harvey Weinstein's behavior even though they had a close working relationship for many years.
When Dustin Hoffman was accused of assault and harassment by several women, Streep didn't speak up. But now, she's sharing her story and her candid thoughts regarding Dustin Hoffman and the changing tide in which we find ourselves.
By now, eight women have come forward with accusations of sexual assault or harassment against actor Dustin Hoffman.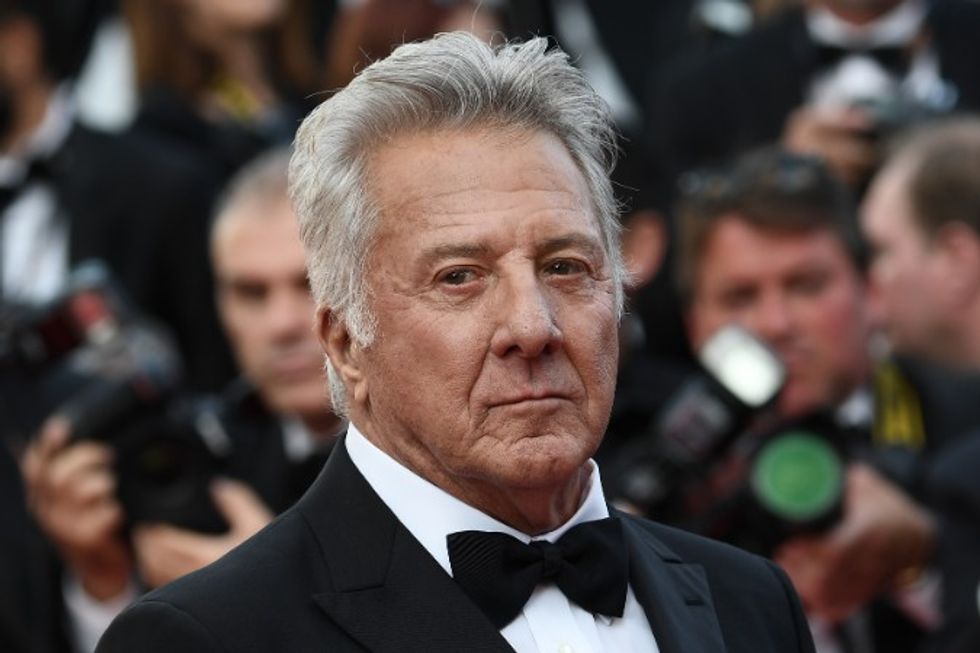 The accusations
range from groping and making inappropriate sexual comments to
exposing himself to teenagers
, coercing women into performing oral sex, and putting his fingers inside of women without their consent.
In the wake of the allegations against powerful men like Dustin Hoffman and Harvey Weinstein, many turned to Meryl Streep, who's worked with both of those men, to see what she had to say on the matter.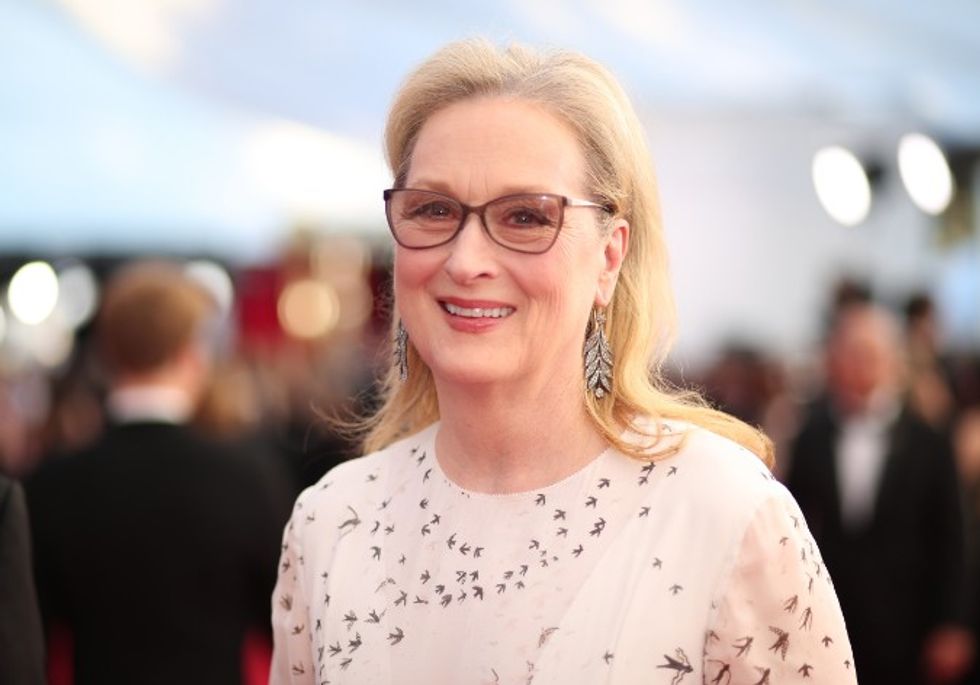 Although many claimed that stories circulated about Dustin Hoffman, that everyone knew about Harvey Weinstein, that these were "open secrets" in Hollywood, Streep maintains that she had no idea about Weinstein's behavior, in particular. When the allegations against Weinstein first surfaced, Streep made a statement. "The disgraceful news about Harvey Weinstein has appalled those of us whose work he championed, and those whose good and worthy causes he supported,"
she said
. "The intrepid women who raised their voices to expose this abuse are our heroes."
In her statement, Streep drove home that she was not in any way aware of Weinstein's behavior.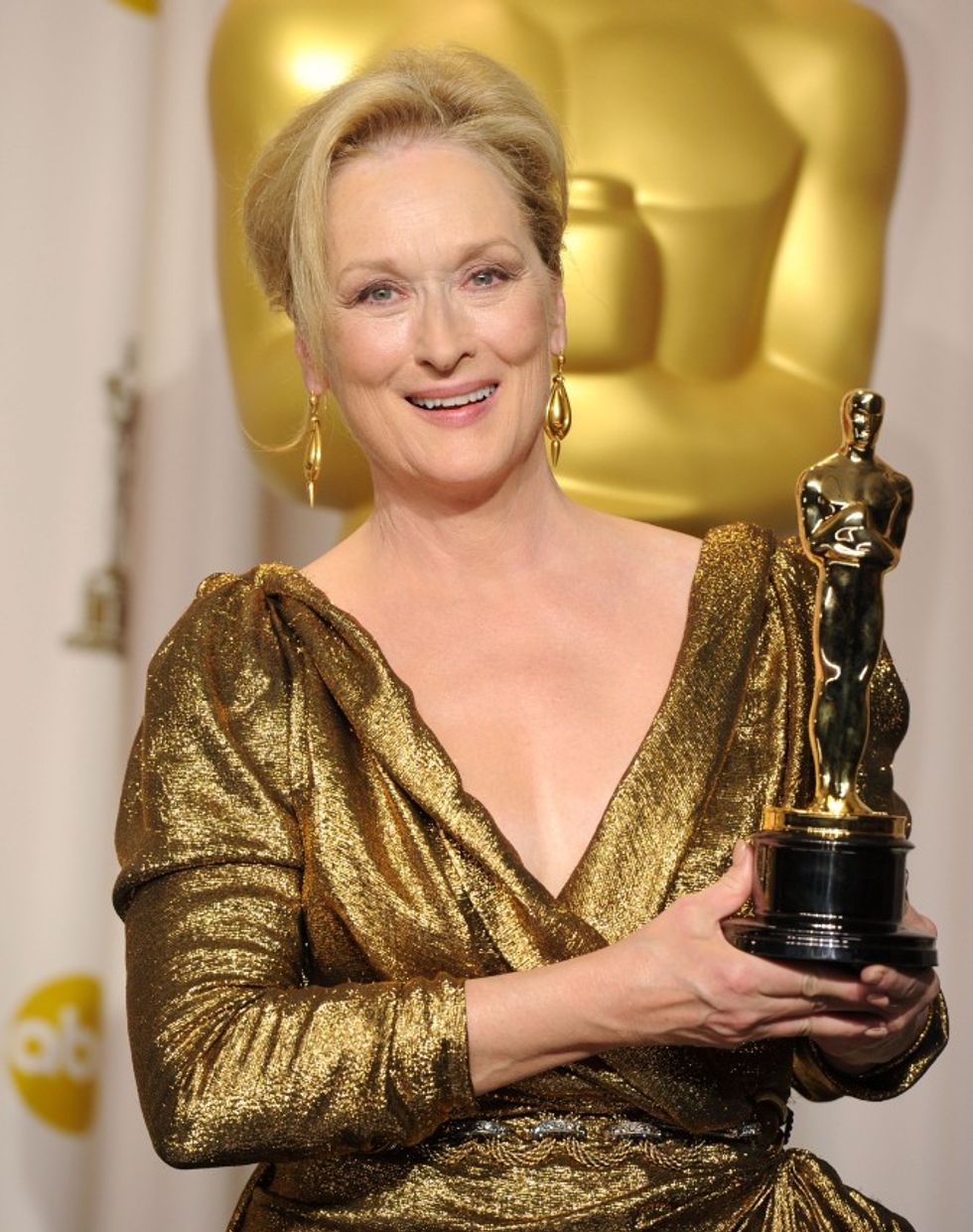 "One thing can be clarified. Not everybody knew. Harvey supported the work fiercely, was exasperating but respectful with me in our working relationship, and with many others with whom he worked professionally. "I didn't know about these other offenses: I did not know about his financial settlements with actresses and colleagues; I did not know about his having meetings in his hotel room, his bathroom, or other inappropriate, coercive acts. And if everybody knew, I don't believe that all the investigative reporters in the entertainment and the hard news media would have neglected for decades to write about it."
But many, including Weinstein accuser and outspoken advocate for women, Rose McGowan, didn't believe Meryl Streep. Streep became the target of poster campaign depicting her next to Weinstein with "She Knew" written across her eyes.
Meryl Streep targeted by sinister poster campaign claiming 'she knew' about Harvey Weinstein https://t.co/NqrAZoWY2r https://t.co/bKNRkBBRPV

— Yahoo Movies UK (@Yahoo Movies UK)1513771260.0
The posters popped up
in Los Angeles near Streep's Pasadena home and near the studios where she has worked. Following the attack from McGowan and these posters,
Streep reiterated that she didn't know about Weinstein
: "I did not know about Weinstein's crimes, not in the '90s when he attacked [McGowan], or through subsequent decades when he proceeded to attack others. "I wasn't deliberately silent. I didn't know. I don't tacitly approve of rape. I didn't know. I don't like young women being assaulted. I didn't know this was happening."
Though she claims she didn't know about Weinstein and has remained quiet about her own experiences in the film industry, Meryl Streep has now come forward with her own stories about Dustin Hoffman.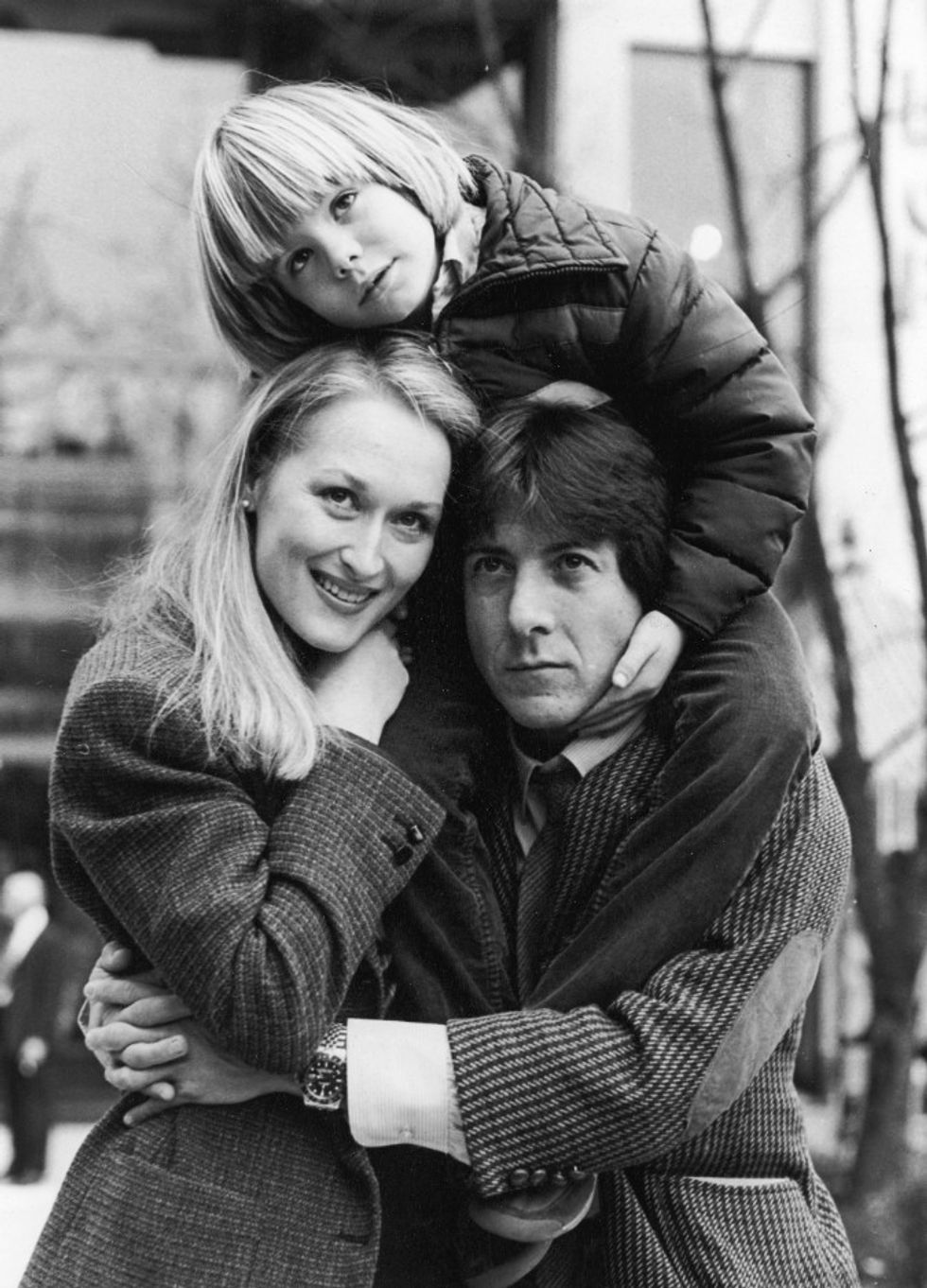 In a resurfaced interview with TIME Magazine from 1979 and a new interview with The New York Times, Streep describes how Hoffman mistreated and assaulted her on a couple occasions, including while they were filming
Kramer vs. Kramer
...
Slate reported that in a 1979 interview with TIME Magazine, Streep recalled the first time she ever met Dustin Hoffman.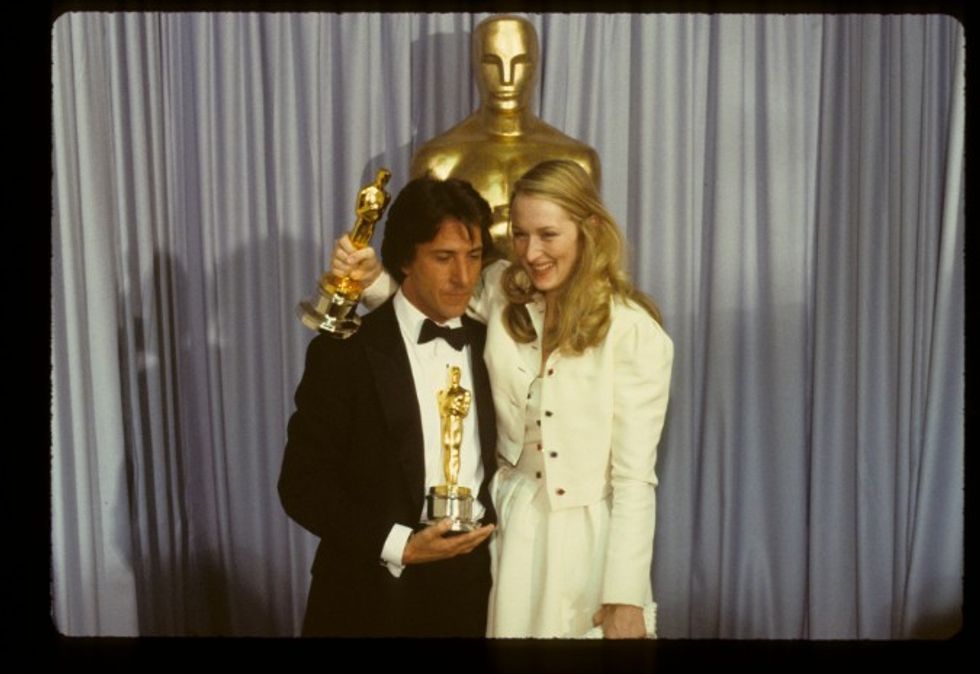 She was auditioning for a play he had directed a few years earlier. Streep said, "He came up to me and said, 'I'm Dustin — burp — Hoffman,' and he put his hand on my breast. 'What an obnoxious pig,' I thought." Since that story resurfaced,
a representative for Meryl Streep responded
, saying that the TIME article was not "an accurate rendering of that meeting" and that "there was an offense and it is something for which Dustin apologized. And Meryl accepted that."
In a new interview with The New York Times, Streep talks about Dustin Hoffman again.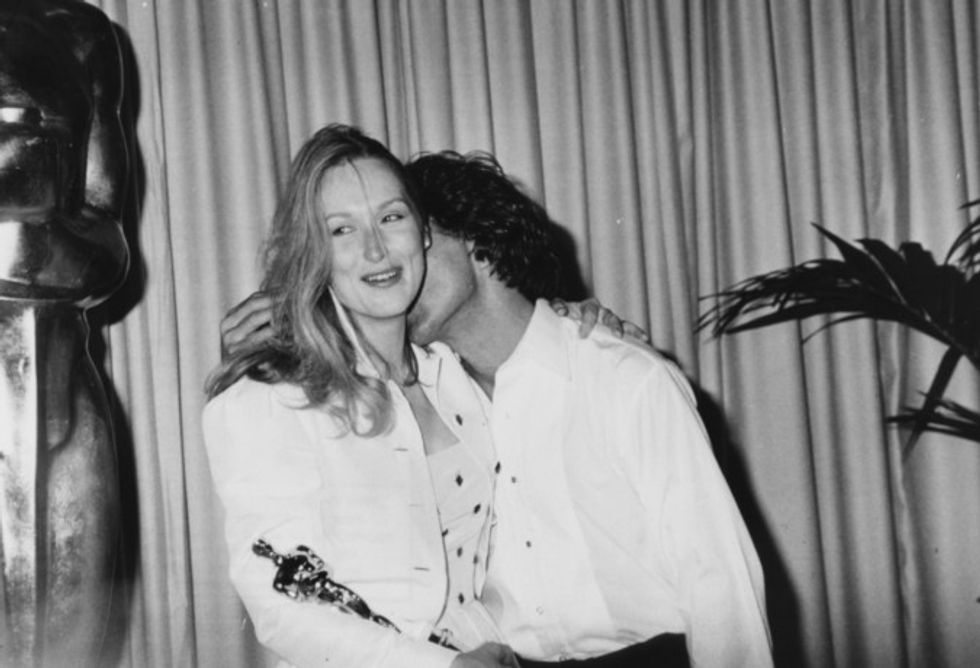 Streep discusses the #MeToo movement and her new film, 
The Post
, in
the interview
. When asked about her problems with Dustin Hoffman and the infamous slap in 
Kramer vs. Kramer
, this is what she had to say...
"This is tricky because when you're an actor, you're in a scene, you have to feel free. I'm sure that I have inadvertently hurt people in physical scenes."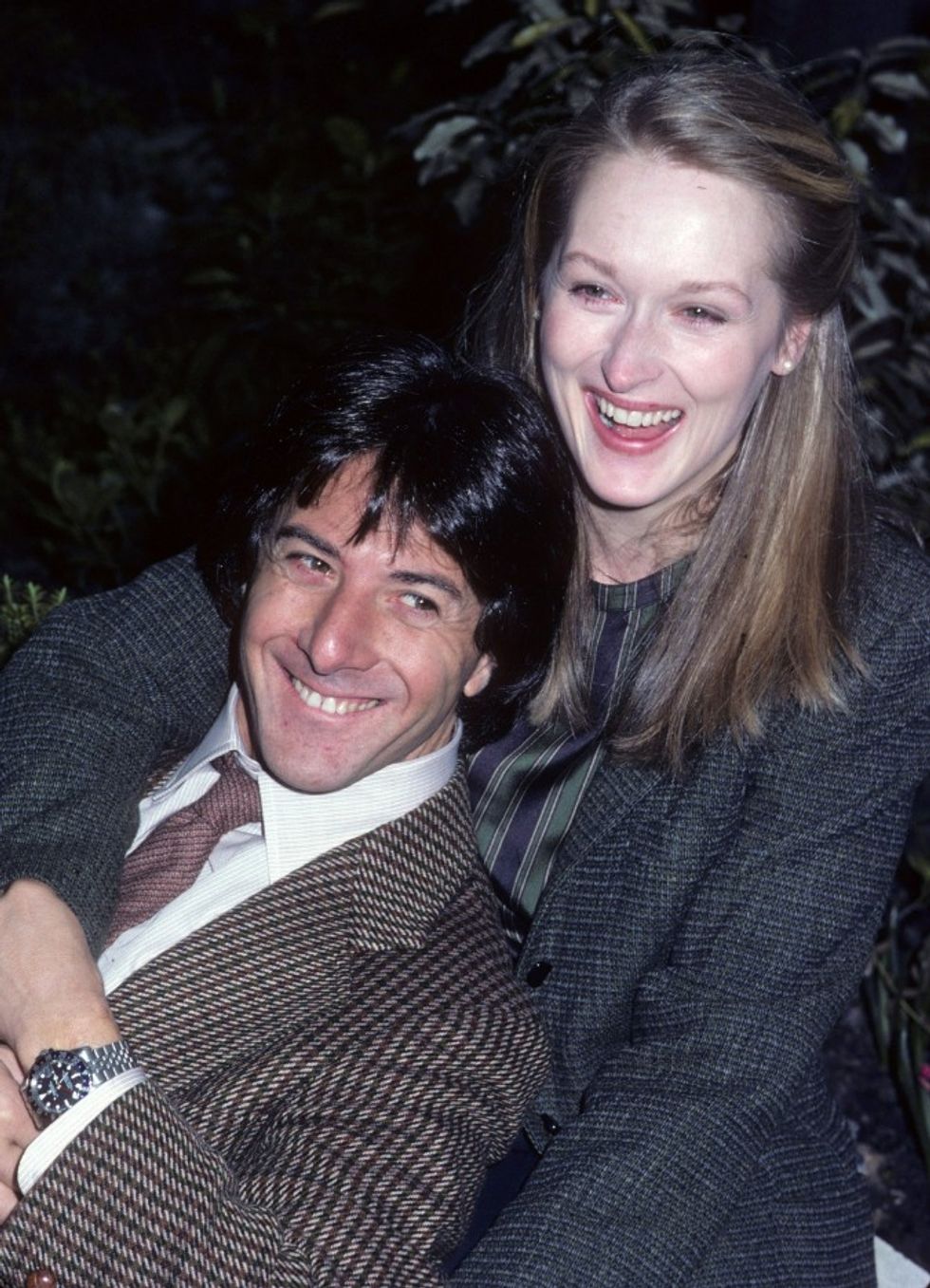 "But," she continues, "there's a certain amount of forgiveness in that. But this was my first movie, and it was my first take in my first movie, and he just slapped me. And you see it in the movie. It was overstepping."
"But I think those things are being corrected in this moment. And they're not politically corrected; they're fixed. They will be fixed, because people won't accept it anymore. So that's a good thing."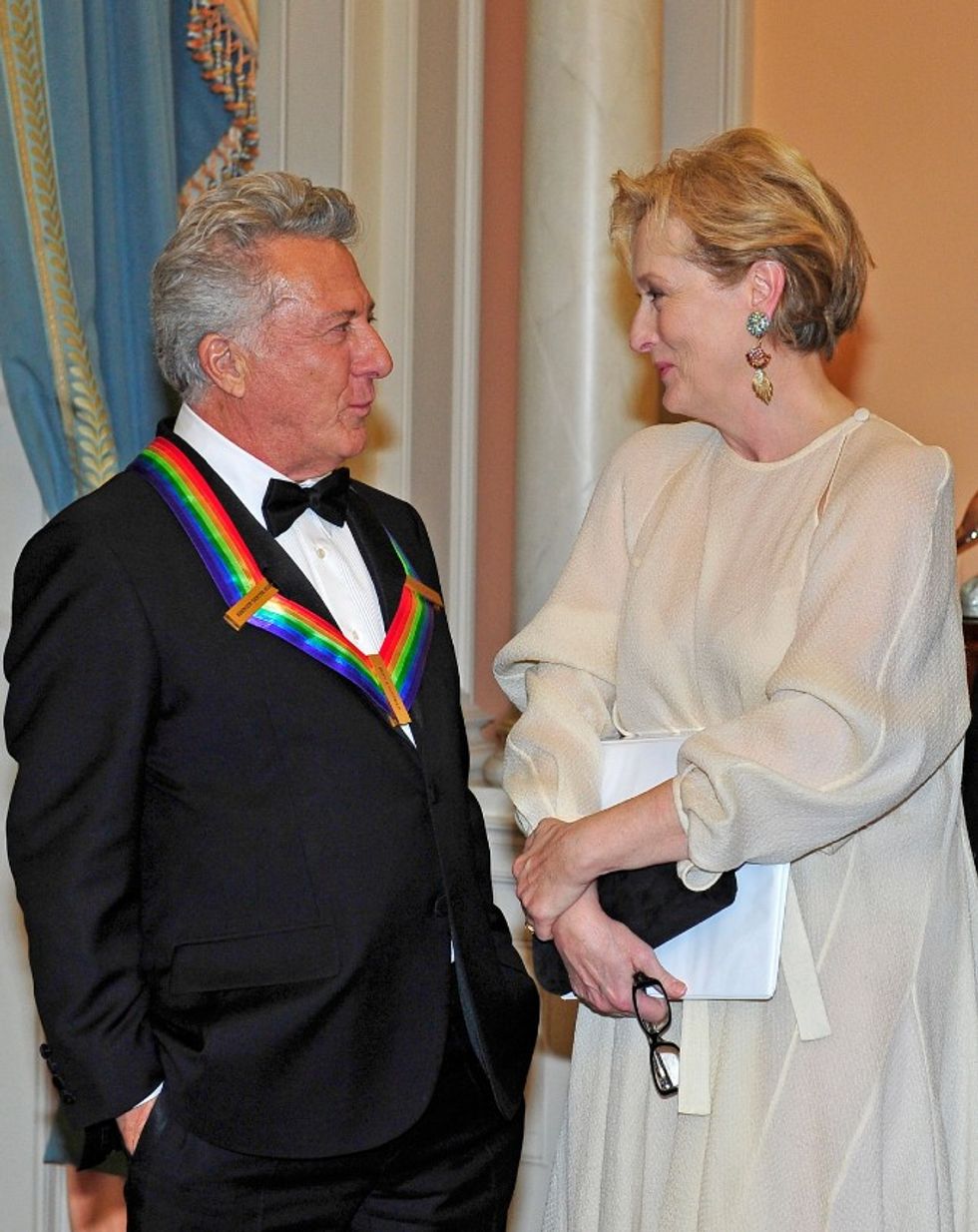 Streep elaborated on her time as a young woman in the movie industry and the types of experiences she had without getting too specific: "Back in the day, when everybody was doing cocaine, there was a lot of [expletive] behavior that was inexcusable."
"But now that people are older, and more sober, there has to be forgiveness, and that's the way I feel about it."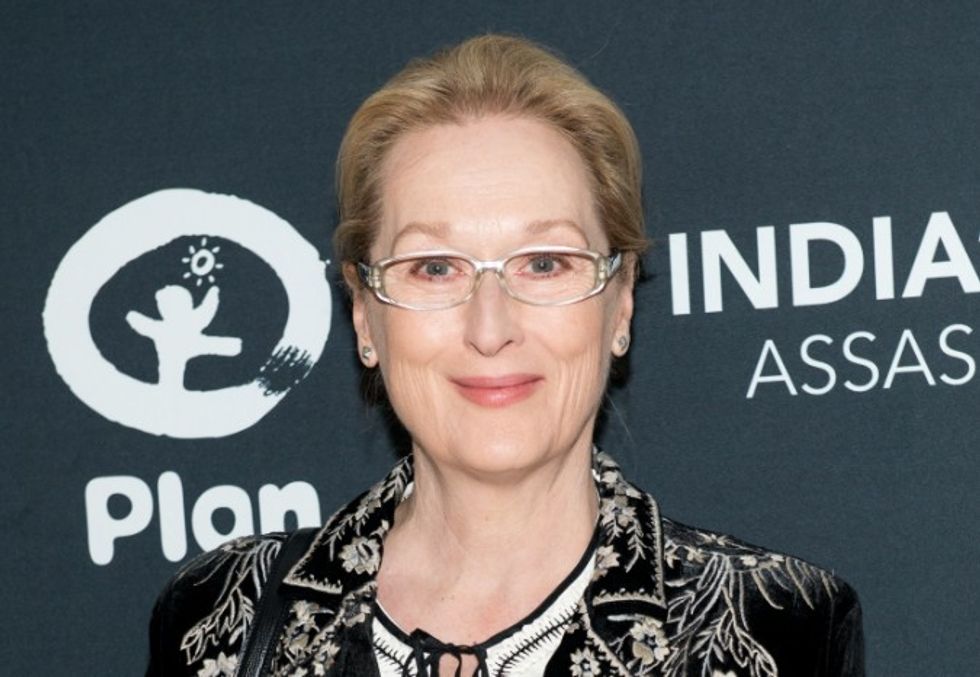 "I mean, I was really beaten up, but I don't want to ruin somebody's mature life. I just don't. I do think if the world is going to go on, we have to find out a way to work together, and know that it's better for men if they respect us deeply as equals." Meryl Streep's choice not to out her other abusers should be respected the same way other women's choices to expose them should be. But do know that alcohol or other drugs are never an excuse for assault or harassment, and you should feel free as a bird to "ruin" the life of someone who ruined yours. Happy 2018. Let the heads roll.