Over the weekend, the porn star-turned-influencer, Mia Khalifa, was spotted picking up after her dog with her face mask…
And then putting the mask back on her face.
I know, I wasn't expecting that either. Quite predictably, the internet descended into a total frenzy following the release of the video but, as is always the case with these things, there was a bigger story behind the bizarre act. Keep scrolling for the full story…

Back in her X-rated days, Mia was one of the most popular female adult stars out there, with her being of the most searched stars online.

The Lebanese-born star began her career in the United States in 2014 and, by December that year, she was ranked as the number 1 performer on the most popular adult site.

Her career choices caused controversy in the Middle East – the place in which Mia was born – due to one of her performances involving her wearing an Islamic hijab whilst performing sexual acts.

Her portrayal of the religion caused a lot of controversy…
And 1 video, which showed Mia and her co-star playing along to a terrorist-style beheading scene, caused outrage and even resulted in Mia receiving abuse and death threats over her actions.

Mia, who was raised Catholic, had manipulated images of herself shared online by an ISIS executioner threatening that she will be going to Hell – she replied to the threat light-heartedly, saying: "I've been meaning to get a little tan recently."

The terror group also hacked her Instagram account, filling it with Jihadi propaganda before Instagram stepped in and shut down her account. This frightening incident was what lead Mia to leave the industry for good.

Mia transitioned into a career as a social media personality, webcam model, and sports commentator. She also runs her very own YouTube channel, which has over 870,000 subscribers.

She took to her Twitter account earlier this year to reveal an interview she did with her friend, Megan Abbott, about leaving the industry, how she adjusted to life after being a huge adult star, and how it wasn't all "sunshine and flowers."

She began the interview by discussing how she got into the industry and, of course, the controversy surrounding the death threats from ISIS. "The turning point, of course, was when I did the hijab scene," she admitted. "That is when the ISIS death threats came in, all of the news broke out… globally," she added, "not just in America. It was trending on Twitter, it was all over the news."

"I was banned from a handful of countries… Egypt… Afghanistan… Very Muslim countries were deeply offended by it, and I'm Catholic," Mia explained in the interview.

Mia announced that, in total, she only made around $12,000 from her time spent working in the adult industry. However, many fans found this hard to believe and they took to Twitter to express their disbelief, but Mia was at hand to correct these rumors.

"To clarify, I was never offered millions, nor do I expect it," she went on to say, "I'm just clarifying common misconceptions about me, and in turn, about the industry… I was involved in it so briefly, but my actions spread like wildfire, and I continue to be ranked (truly baffles me) 5 years after leaving the industry. This is why people think I still perform."

Despite many still refusing to believe that Mia only made $12,000 from her time in films, others responded to her claims with support and praise. Ex-star, Cassie Young, backed up Mia's claims, stating that not all stars make good money.

Mia has been catapulted into the spotlight for more controversial behavior.

That shows Mia allegedly picking up her dog's droppings with her face mask, depositing them into the trash can, and then putting the face mask back on.

Mia was seen responding to comments under the video defending her move. She replied to one user with: "Please don't shame me for not littering AND wearing a mask, which is the LAW in West Hollywood." She also wrote: "Omfg. YOU GOTTA DO WHAT YOU GOTTA DO, I DON'T WANNA BE SHAMED AS AN ANTI-MASKER."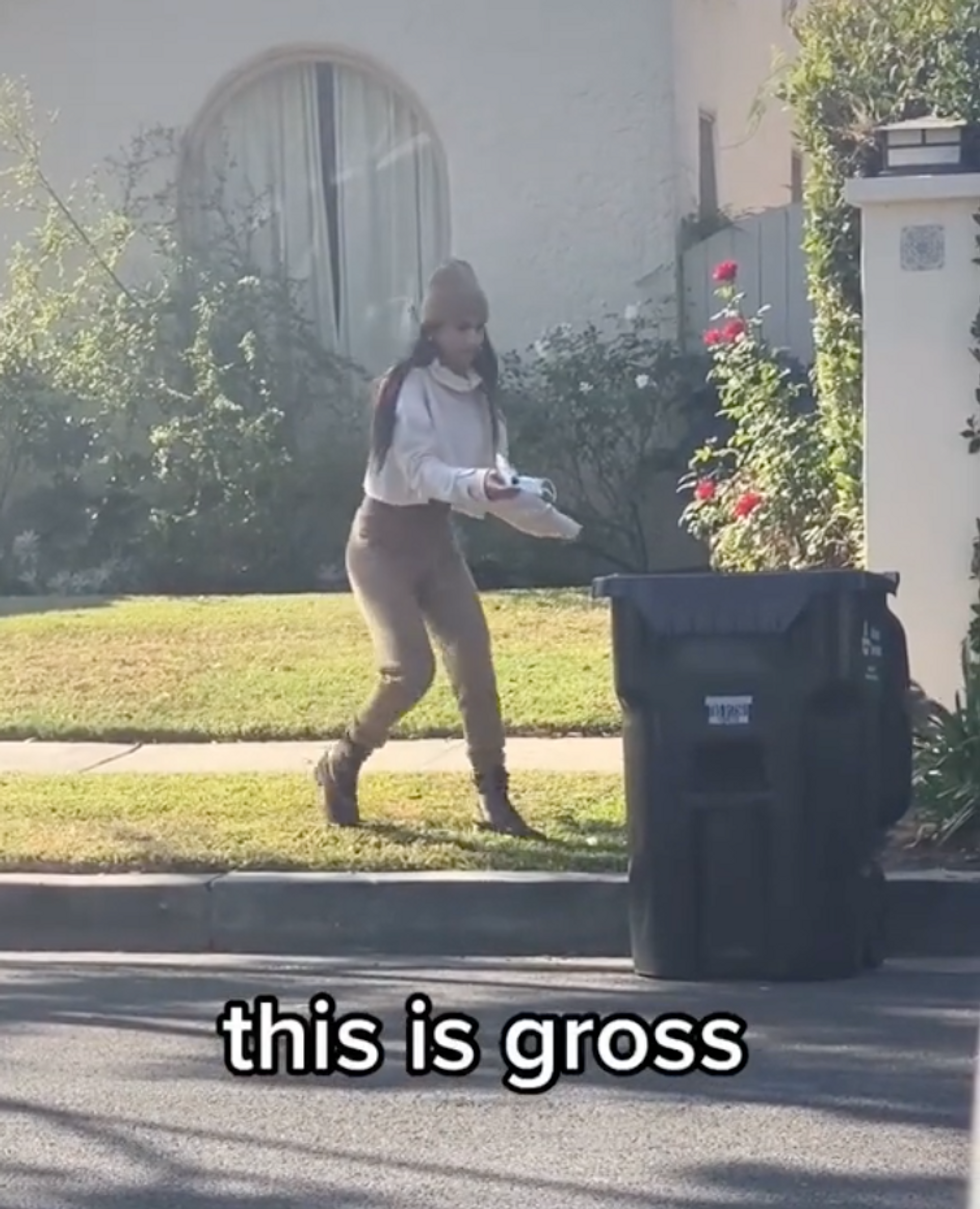 And Mia has since addressed her bizarre act on Instagram, writing: "Honestly, I'd rather be shamed for this than not wearing a mask. AT LEAST I'M NOT AN ANTI-MASKER!!!!!!"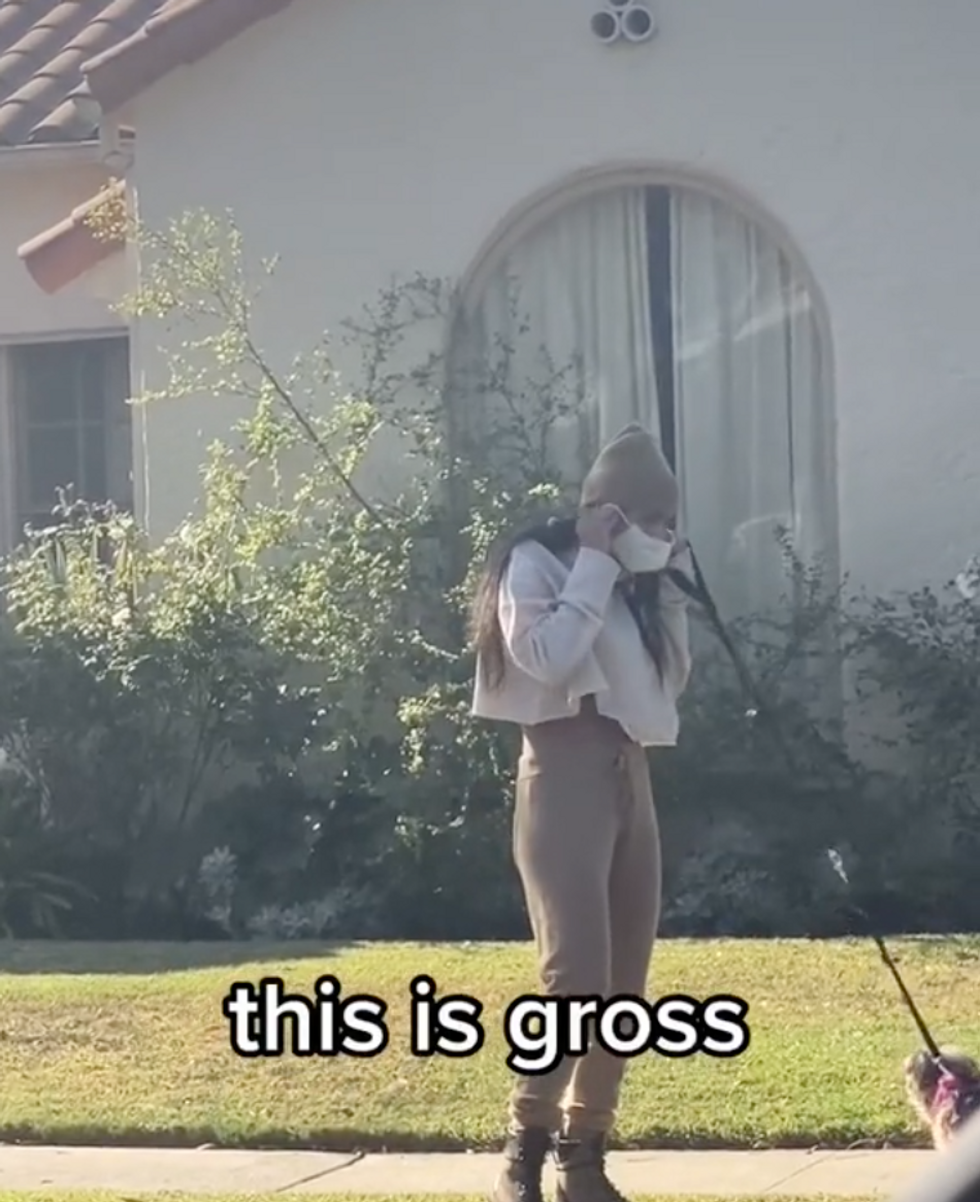 And was her way of promoting the use of face masks. I'm not sure dog poop was the best way to encourage face masks, Mia…

Well done on spreading mask awareness, Mia… I guess? For more on the controversial influencer, keep reading…