Susan Braudy worked for Michael Douglas' production company Stonebridge Productions for three years in the late 1980s. Braudy went on to become a journalist and author, but first, during her time at Stonebridge, she was subjected to regular sexual harassment at the hands of Michael Douglas.
Before any publication was able to publish her story, Douglas did something unconventional — he got out ahead of it. He sat down for an interview with Deadline to address the allegations that had not yet been made public.
But now, Susan Braudy's story is being told her way.
Ten days ago, Michael Douglas thought he'd cheat the system.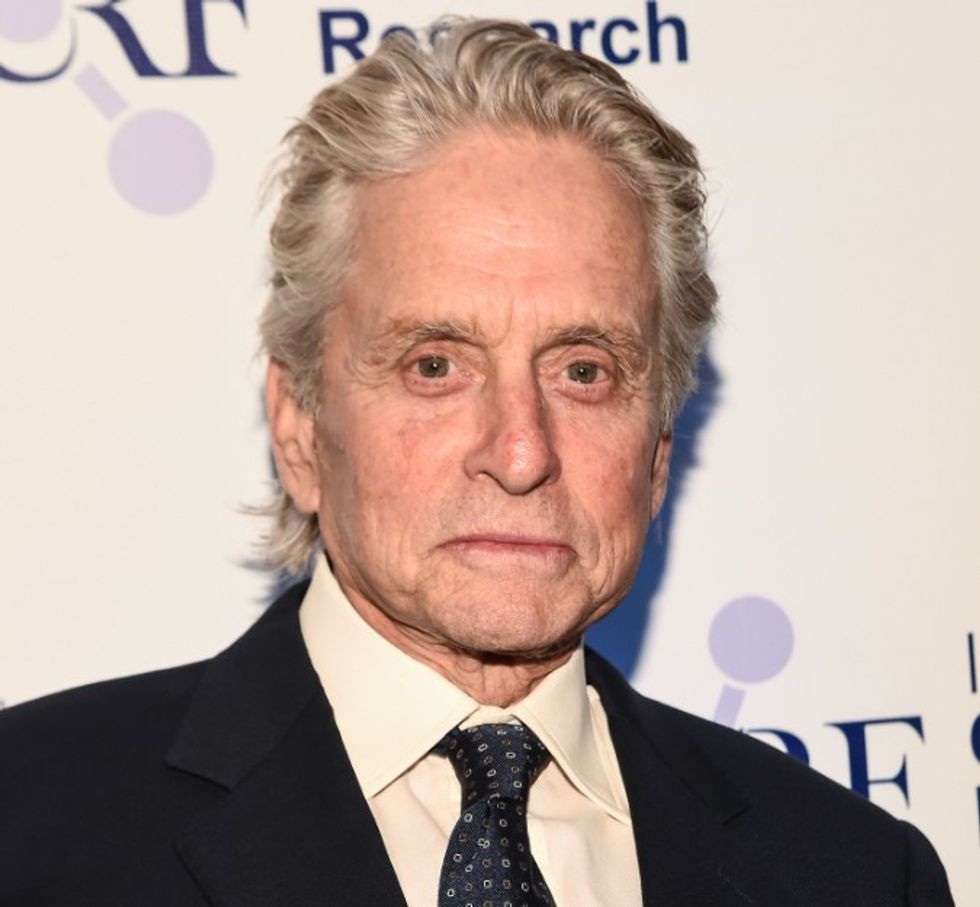 via: Getty Images
He gave an interview to Deadline in which he discussed sexual misconduct allegations against him before they were even published. He got wind that Variety and The Hollywood Reporter were both working on stories with his accuser, who we now know is Susan Braudy.
Douglas claimed that the accusations included using "colorful language" in front of his former employee, blackballing her from the industry, and masturbating in front of her.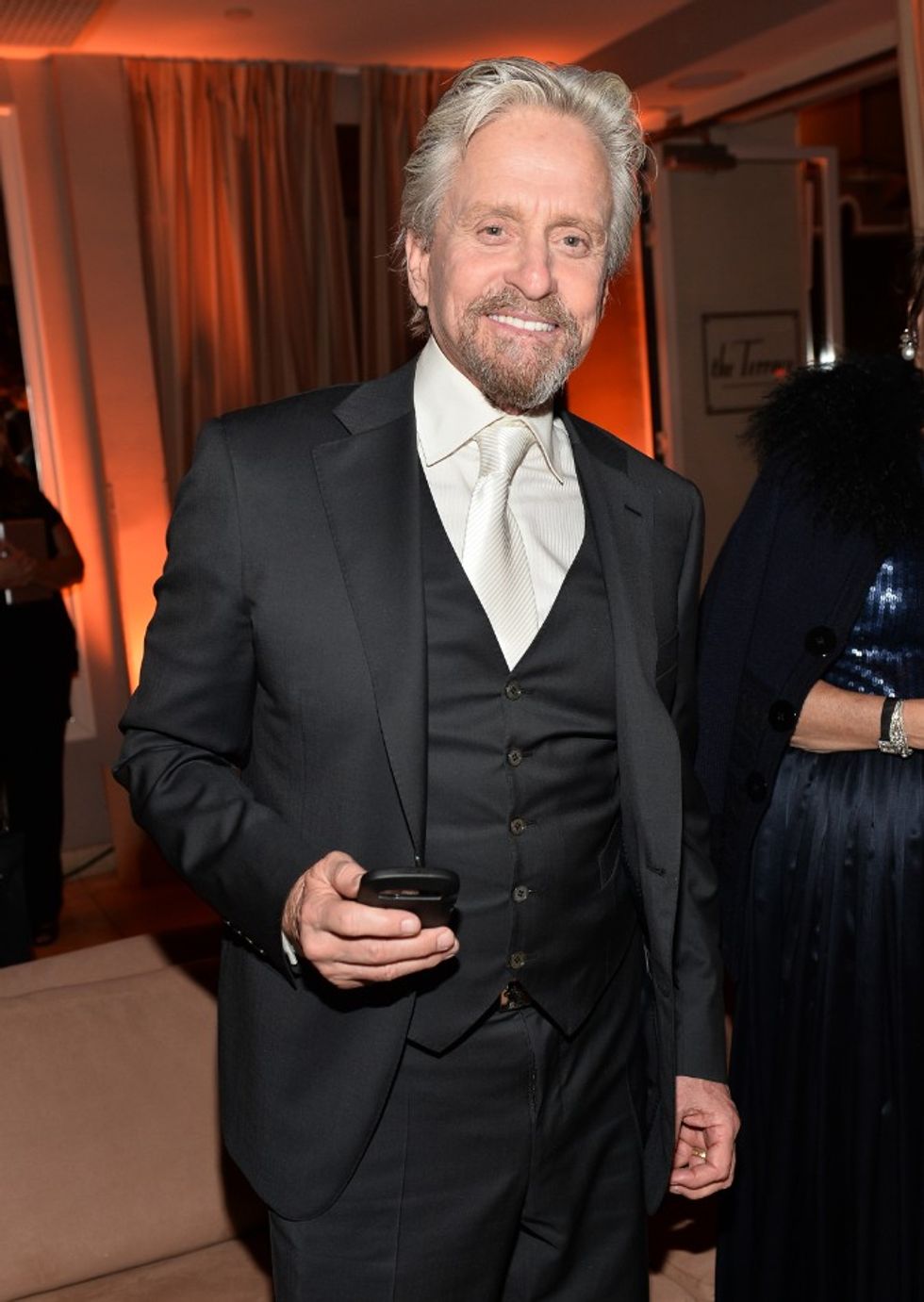 via: Getty Images
He copped to the colorful language and apologized for it. "As far as blackballing her," he said, "that was completely untrue. She was a lady who was involved in development at my company, and we just didn't have a good development record in the time she was there, so I just moved on. "Finally, masturbating in front of her? I don't know where to begin. This is a complete lie, fabrication, no truth to it whatsoever…"
"It's extremely painful, Douglas said. "I pride myself on my reputation in this business, not to mention the long history of my father and everything else."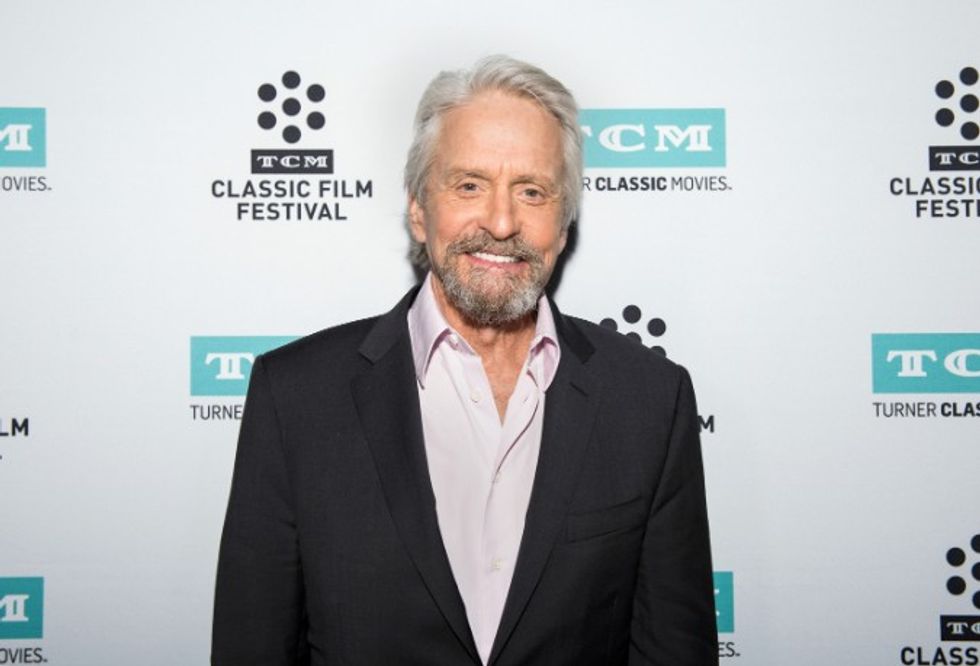 via: Getty Images
Here's the thing with Michael Douglas' father Kirk Douglas —
he's probably a rapist
. Not exactly the bastion of respect for women.
Douglas went on and on about his support of the #MeToo movement and of women in general.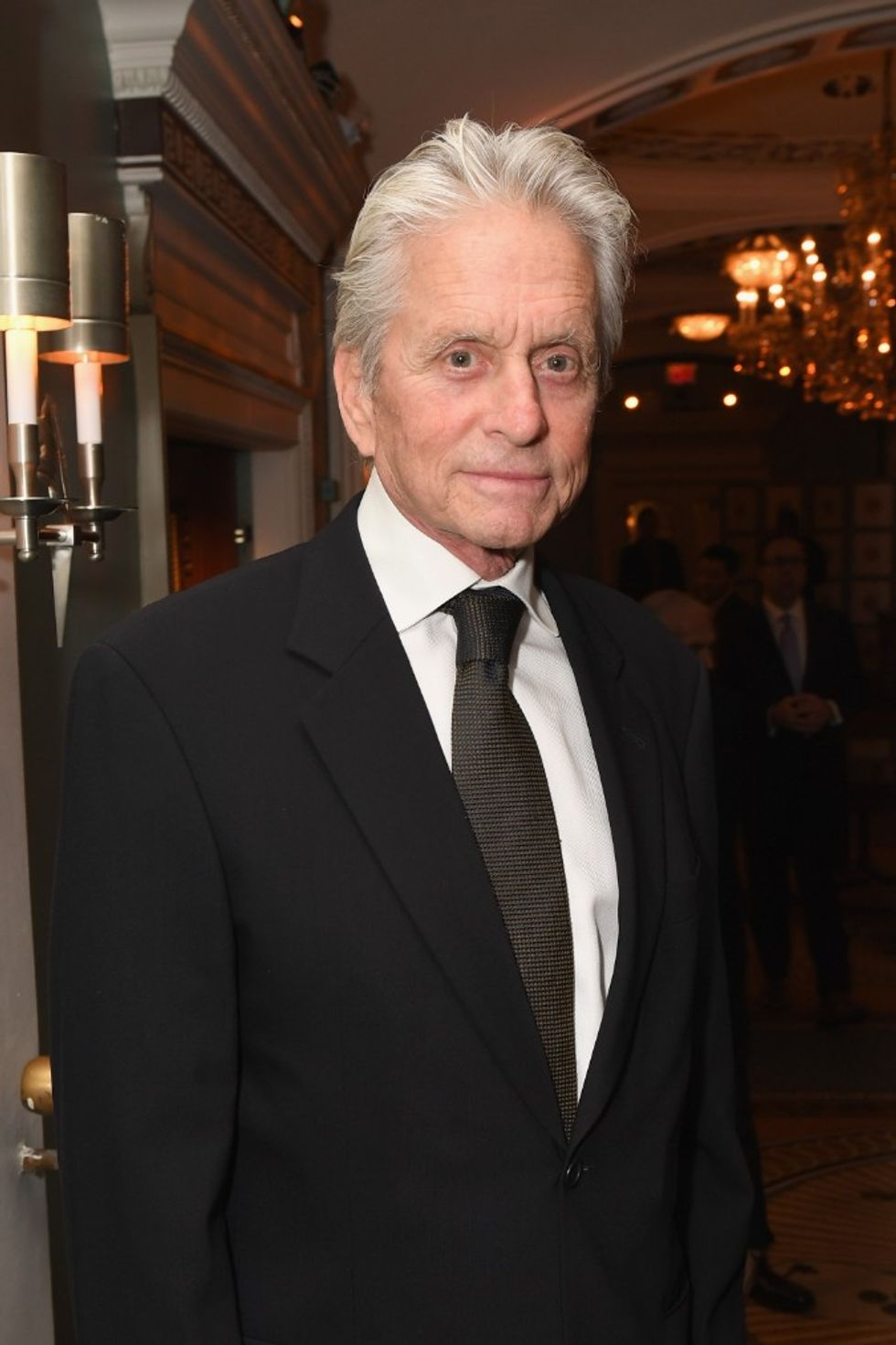 via: Getty Images
"I support the #metoo movement with all my heart," Douglas said. "I have always supported women, along the way. This is the kind of step that can set that movement back … I'd confess to anything I thought I was responsible for. And it was most certainly not masturbating in front of this woman."
Douglas' wife Catherine Zeta-Jones came out in support of her husband as well.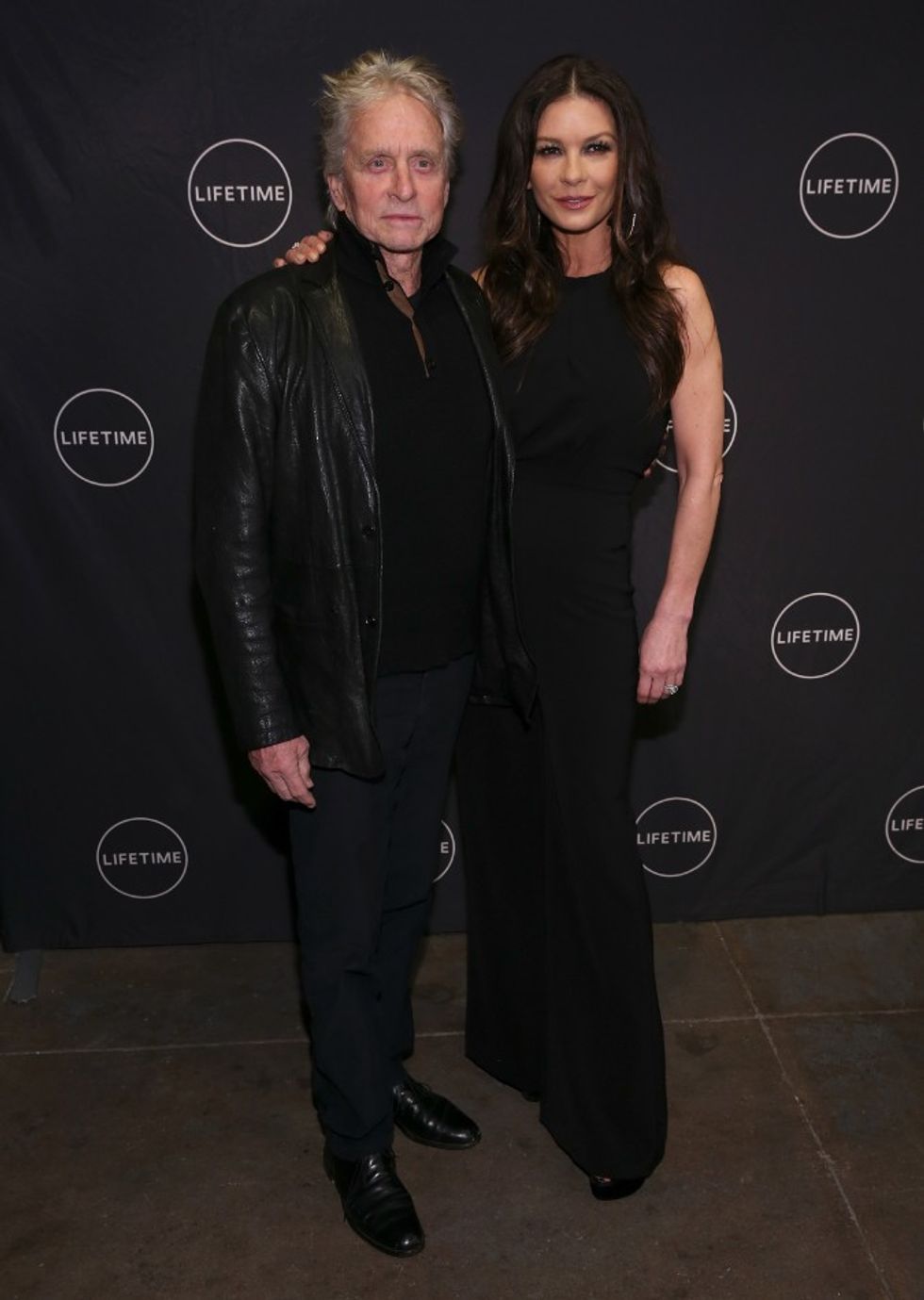 via: Getty Images
"My reaction was that as two people who have been in this business — him longer than me — was that we support 'Me Too' and the movement more than anybody, anybody — me as a woman, him as a man,"
she said
, "and there was no other way than to be preemptive in a story that had to be watched. He did a statement, he did it. I think it's very clear the way that he stands. I cannot elaborate on something that's so very personal to him." But now, Douglas' accuser is telling her story, how 
she 
remembers everything that happened, and the details are horrifying.
Susan Braudy spoke with NBC News' Kate Snow about her experience with Douglas:
"He thought he was the king of the world and that he could humiliate me without any repercussion,"
she said
. Douglas repeatedly used "sexually-charged language" around her, and his behavior escalated during a meeting in 1989 when he masturbated in front of her.
Braudy said, "He slid down to the floor, unbuckled his belt, and put his hands inside his trousers and I could see what he was doing. Then he began to sort of fondle himself. And I was very scared."

The Hollywood Reporter published their story about Susan Braudy
—  she kept thorough notes and files from her time working for Douglas and three people that she told about her experiences with Douglas agreed to back her publicly. At the time, when she explained what happened to her friends, they urged her to keep quiet. "One of my friends said, 'You better not tell people about him.' People were frightened for me."
Braudy described several other alarming incidents with Douglas to The Hollywood Reporter.

"One screenwriter I hired asked if he could bring his daughter to meet Michael," she wrote. "She asked Michael for a banana. Michael strode to me and said so that only I could hear, 'Yes. And then you can tell your friends you licked Michael Douglas' banana.' I was appalled."
When she stopped wearing form-fitting clothes to try to get him to stop commenting on her body, "He asked a producer, 'Why does Susan dress like a pregnant nun?'"

"Another time," she wrote, "I laughed loudly and he shouted to a group of agents, 'Oh yeah, she's a screamer! I bet she screams in the sack.' I protested, 'Please, don't talk like that. It's inappropriate.' This made him laugh until he got pink splotches on his cheeks."
When he masturbated in front of her, Braudy was instantly humiliated.

"I said nothing. I was surprised I wasn't falling to pieces even though I was humiliated. I realized he thought he could do anything he wanted because he was so much more powerful than I was. Michael ran barefoot after me to the elevator, zipping his fly and buckling his belt. 'Hey, thank you, you're good. You helped me, thank you, thank you.'" Braudy jogged 13 blocks home, locked her door, and jumped into bed. "I vowed I'd never be alone with him again."