Michael J. Fox is still synonymous with the role that made him in Back to the Future. His career and life have been tumultuous since - and now, he's made a big announcement about his future.
Back to the Future is one of the most iconic sci-fi movies of all time.
via: IMDB
The first movie was released in 1985 and it gave us all kinds of eighties sci-fi goodness.
The movie became a trilogy over the years...
via: IMDB
And it followed the time-traveling adventures of Marty McFly (Michael J. Fox) and Dr. Emmett Brown (Christopher Lloyd) who is also known as the Doc.
The Doc, who is renowned for being a little bit crazy, invented the time-traveling DeLorean...
And he accidentally sends Marty, a typical eighties' teenager, back in time to 1955 where he must ensure his parents meet and fall in love in order for him to be born.
Now, who could forget when Marty's young mom has a major crush on him when he travels back in time and meers her?
Now that's something of a true nightmare!
All 3 movies involve different aspects of time-travel...
via: IMDB
The second movie involves Marty and the Doc traveling to the year 2020 which, we must say, portrays an
extremely
unrealistic futuristic world. We're
still
waiting for those hoverboards!
And the third movie sends the dynamic duo back to the Wild West...
via: IMDB
Now, who could forget that time-traveling train?!
All in all...
The Back to the Future trilogy is utterly timeless and they are great family movies that will never get old.
The trilogy truly rose Michael J. Fox and Christopher Lloyd to fame...
via: IMDB
But as we are all well aware, Michael hasn't had the easiest of times in the last 2 decades.
In 1991, when Michael was just twenty-nine, he was diagnosed with Parkinson's Disease.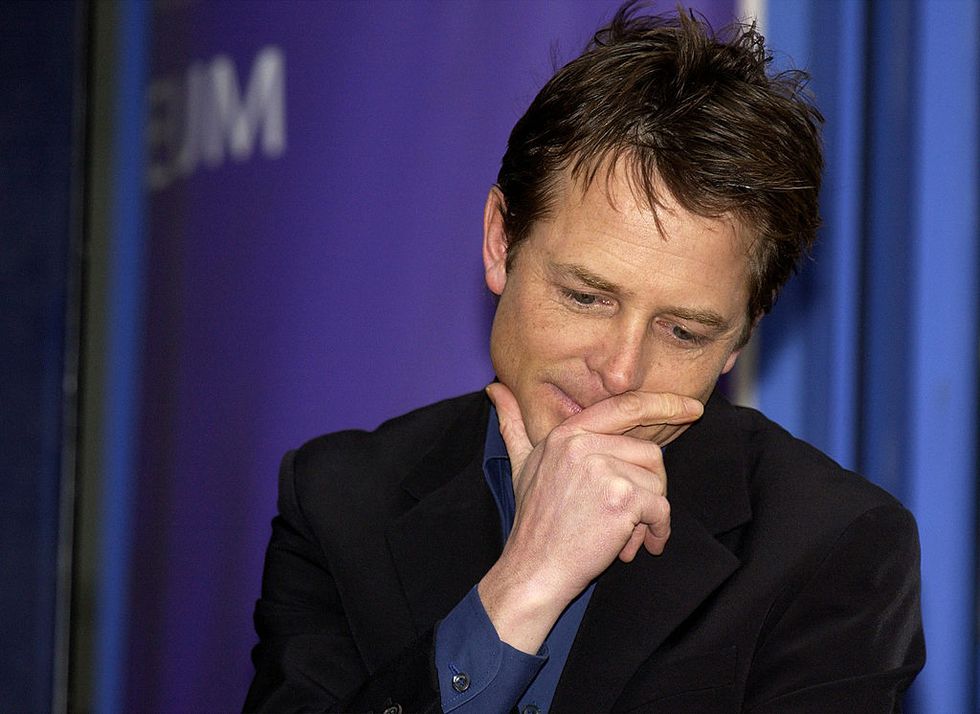 via: Getty Images
Even though he didn't share his diagnosis with the public until 7 years later, he committed himself to the campaign for increased Parkinson's research in 1998.
It started out as a back problem...
via: IMDB
Speaking to the New Yorker in 2019, Michael said, "I was having this recurring problem with my spinal cord. I was told it was benign but if it stayed static I would have diminished feeling in my legs and difficulty moving." "Then all of a sudden I started falling — a lot. It was getting ridiculous. I was trying to parse what was Parkinson's and what was the spinal thing."
Michael's health has never been the same since the diagnosis.
This must have been such a difficult time for the young actor...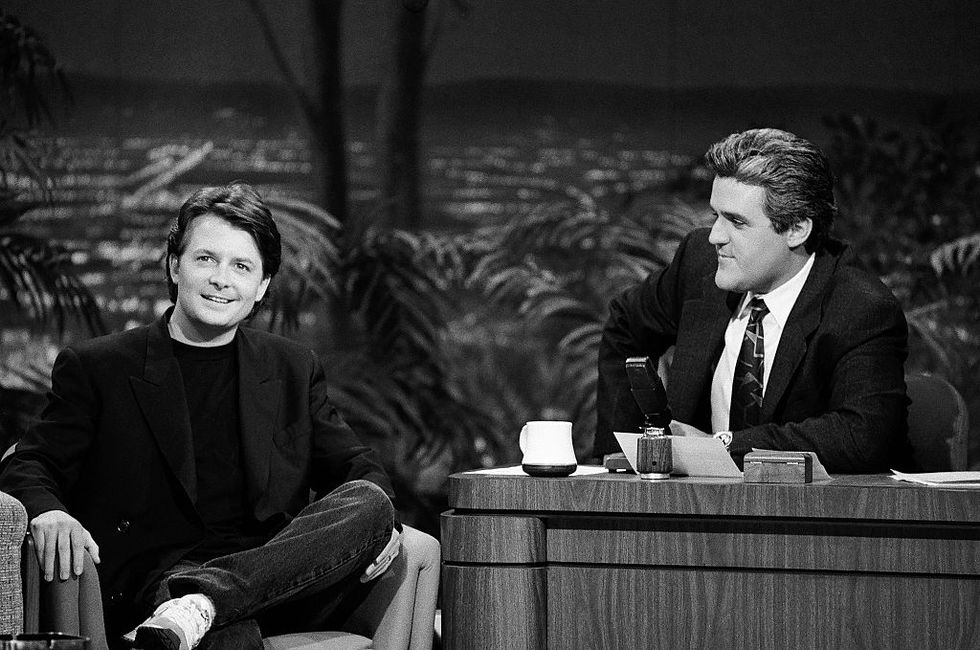 via: Getty Images
And he had to make some sacrifices to his professional life. Michael announced his retirement from
Spin City
in January 2000, effective upon the completion of his fourth season and 100th episode. Expressing pride in the show, its talented cast, writers and creative team, he explained that "new priorities" made this the right time to step away from the demands of a weekly series.
The actor went on to launch The Michael J. Fox Foundation for Parkinson's Research.
Michael returned to acting in 2013, however.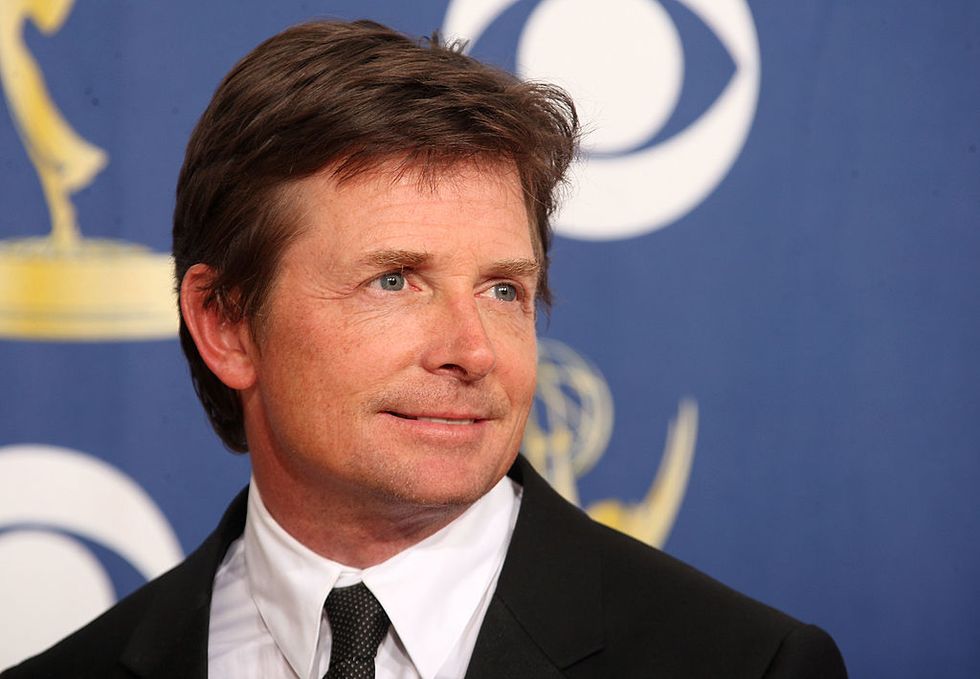 via: Getty Images
He returned to primetime network TV as Mike Henry on NBC's
The Michael J. Fox Show.
The show, which quickly gained nationwide attention, centered on a beloved newscaster and family man returning to work following a diagnosis with Parkinson's.
But since his diagnosis all of them years ago...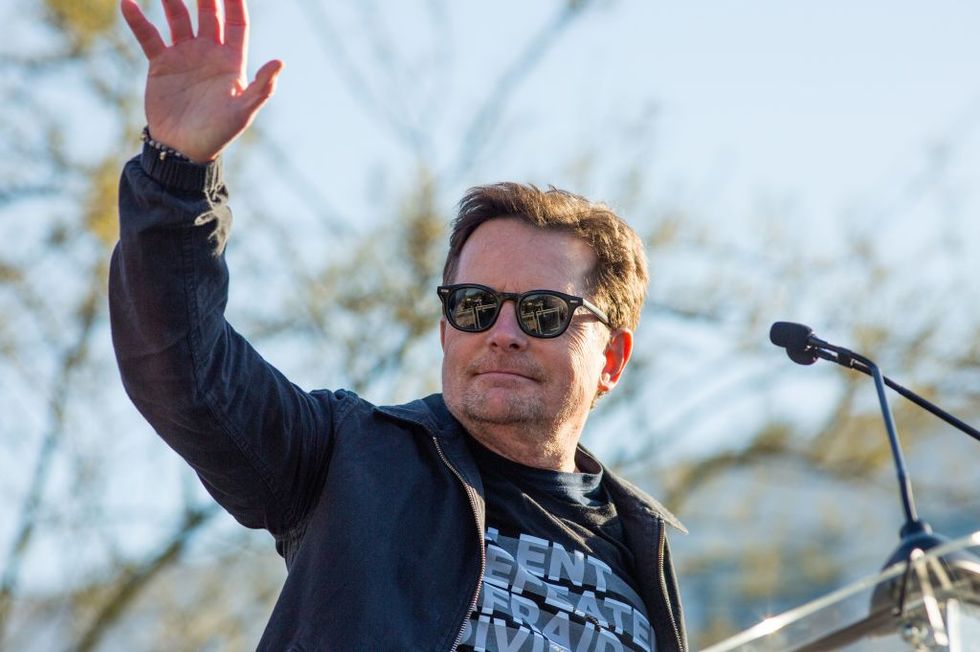 via: Getty Images
Michael has continuously campaigned for the cause with The Michael J. Fox Foundation and has donated a lot of money to Parkinson's charities and research.
"The nascent diminishment in my ability to download words and repeat them verbatim is just the latest ripple in the pond."
"There is a time for everything, and my time of putting in a twelve-hour workday, and memorizing seven pages of dialogue, is best behind me."
"That could change because everything changes."
"But if this is the end of my acting career, so be it."
We wish Michael all the best with his second retirement!
And for more '80s throwback movie news, scroll on ...