NBA legend Michael Jordan has delivered a powerful speech after donating more than seven million dollars to open health clinics for the uninsured.
The basketball superstar granted the funds necessary to open the clinic in his hometown of Charlotte, North Carolina, using his own money for the greater good.
The health clinic held a ribbon-cutting ceremony on Thursday - which was attended to by the athlete and businessman - who made a tearjerking speech as he opened the center.
Read on to learn more about Michael Jordan's life and to learn what he said when cutting the ribbon.
Jordan was born in New York.
via: Flickr
Michael Jordan was born in New York City back in 1956. He was born as the fourth out of five children to Deloris and James R. Jordan Sr.
Shortly after his birth, the family moved to North Carolina.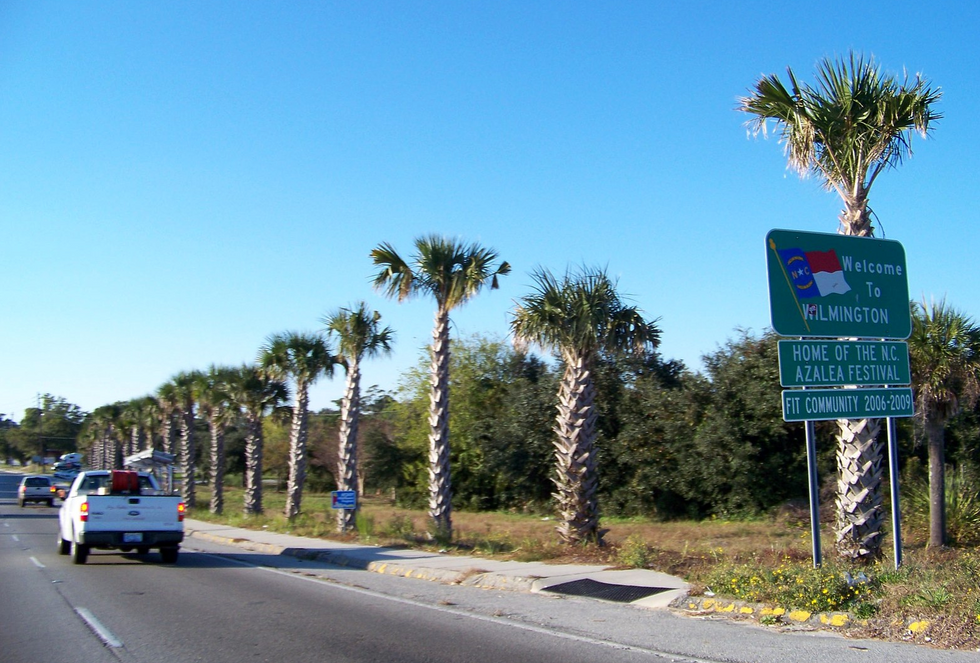 via: Wikimedia
It was in North Carolina that Jordan first dabbled with sports, playing basketball, as well as baseball and football. During his sophomore year, Jordan took trials for the schools' basketball team but he didn't make the squad because of his height. At 5,11ft he was deemed too short to play basketball.
Amazingly, after fifteen, he grew significantly taller.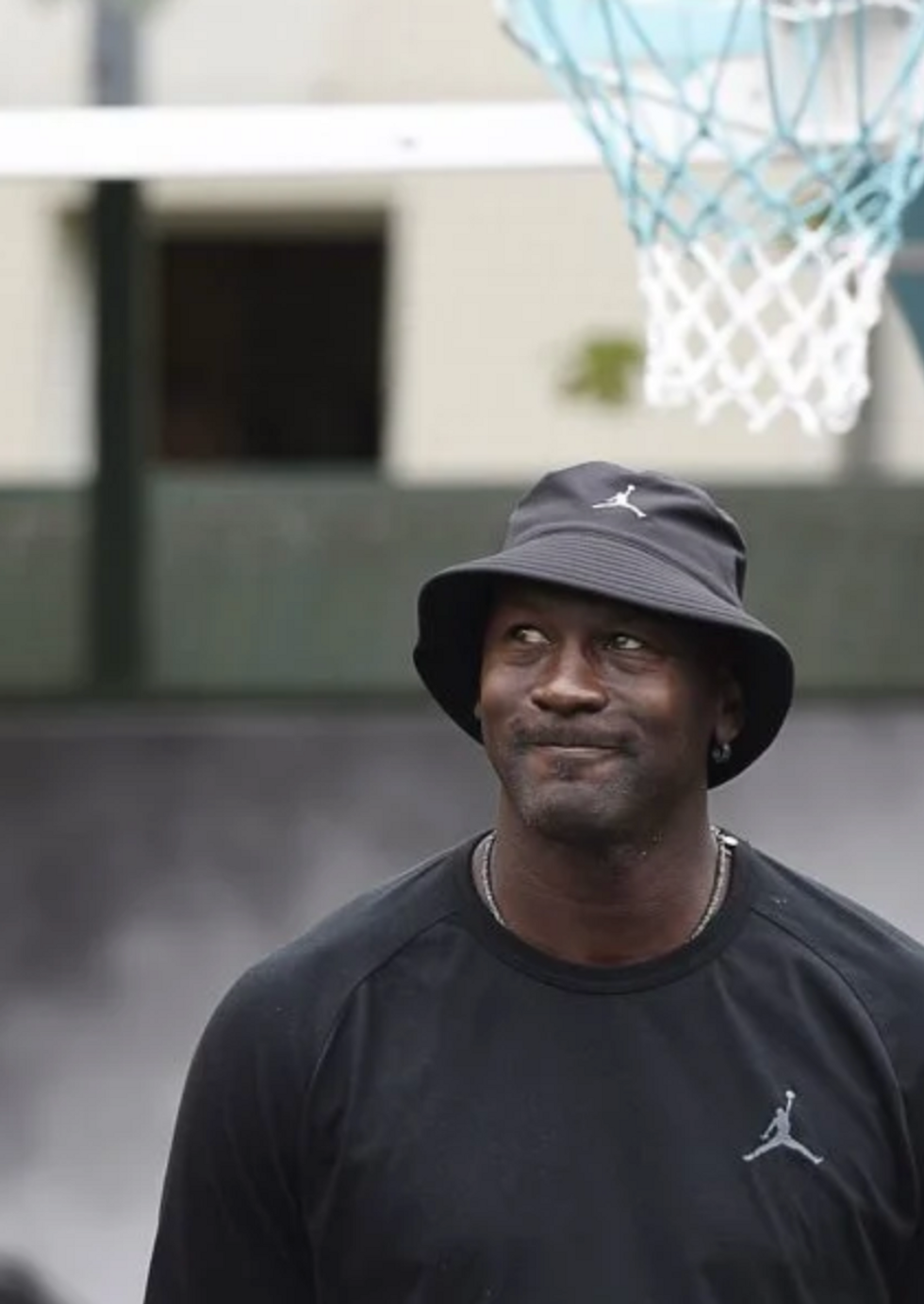 Most people stop growing at around 15/16 I'd say. I know I did. But Michael Jordan aint any old average Joe, and he went onto continue growing well into his late teens, standing at an elephantine 6,6ft just years later. Holy smokes.
He accepted a basketball scholarship.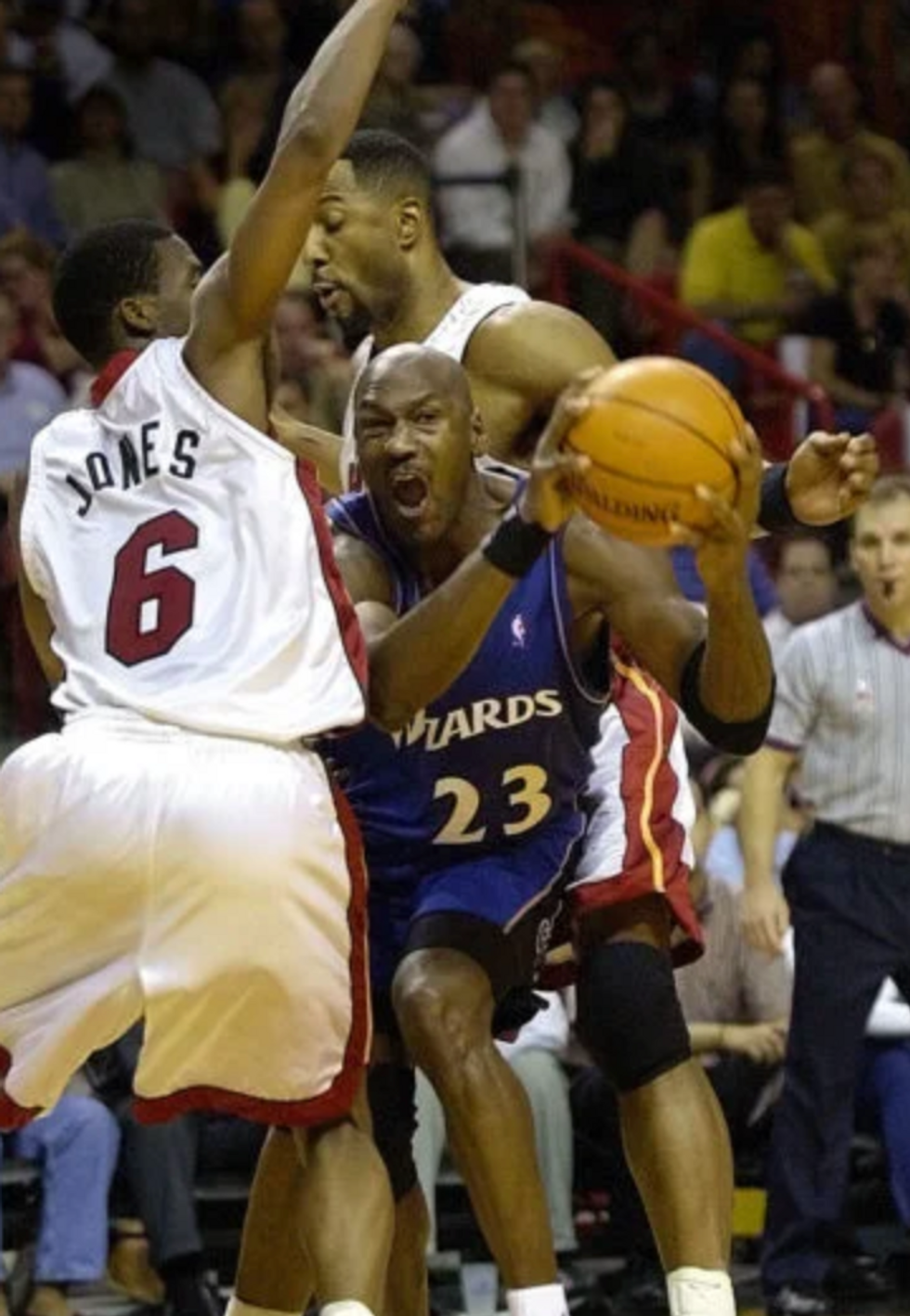 By the end of his time at school, Jordan was offered numerous scholarships to Duke, North Carolina, South Carolina, Syracuse, and Virginia. Eventually, he accepted a basketball scholarship to the University of North Carolina at Chapel Hill where he majored in Cultural Geography and got consistently better at basketball under the guidance of Dean Smith.
Dean Smith helped him massively.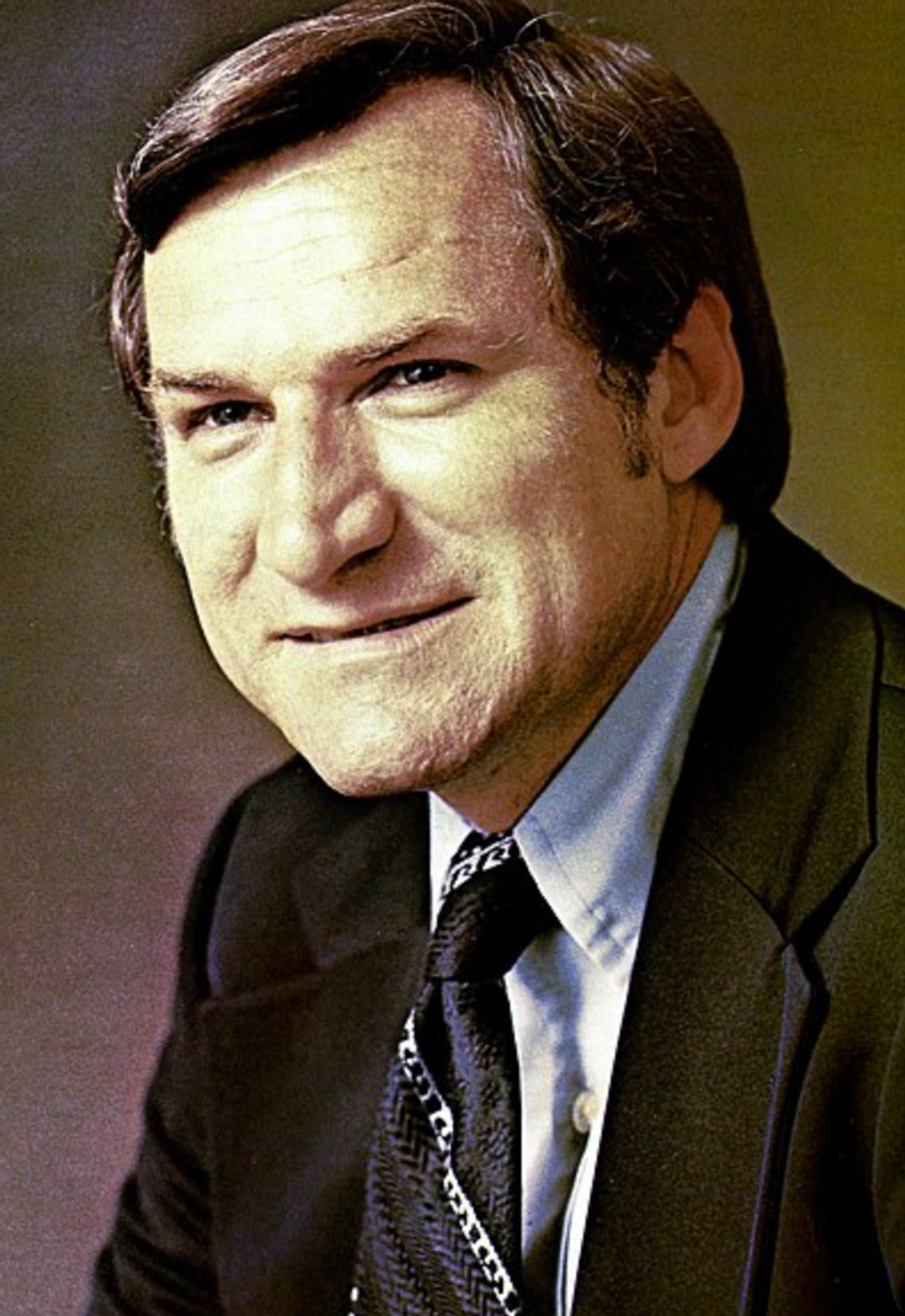 via: Wikimedia
Dean Smith is now recognized by the Basketball Hall of Fame as a coaching legend. I suppose it's hardly a coincidence Dean was instrumental in the growth and sculpting of Jordan into the key figure of the basketball world he is now considered.
Freshman of the year.
Jordan then made a name for himself as a pro.
"By acclamation, Michael Jordan is the greatest basketball player of all time."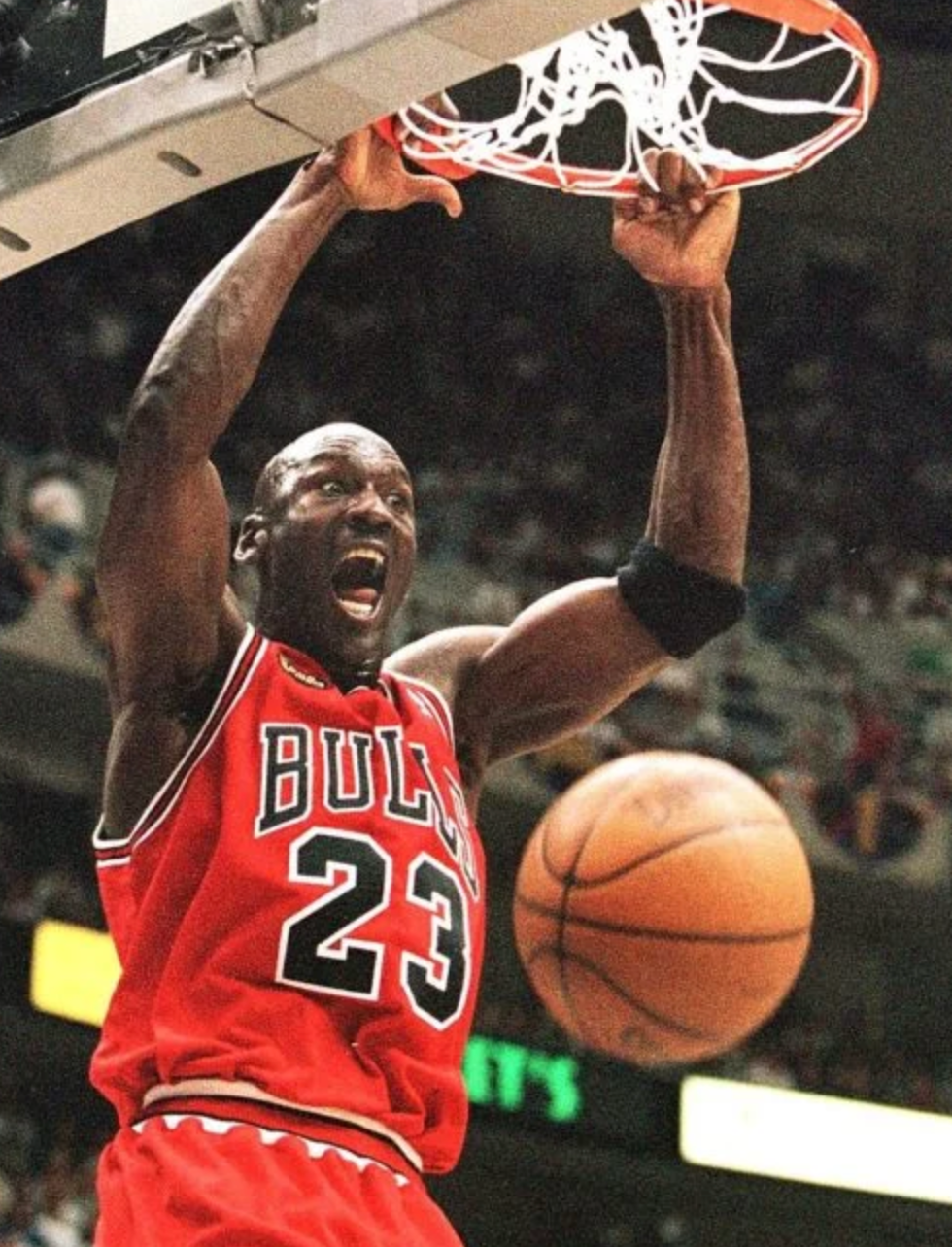 According to the NBA website, Michael Jordan was the best basketball player of all time. Fellow basketballer, and a contemporary of Jordan, Larry Bird said of the player: "There's Michael Jordan and then there is the rest of us."
Jordan has also made a name for himself through his endorsements.
Is it any surprise, then, that Jordan has quite the fortune?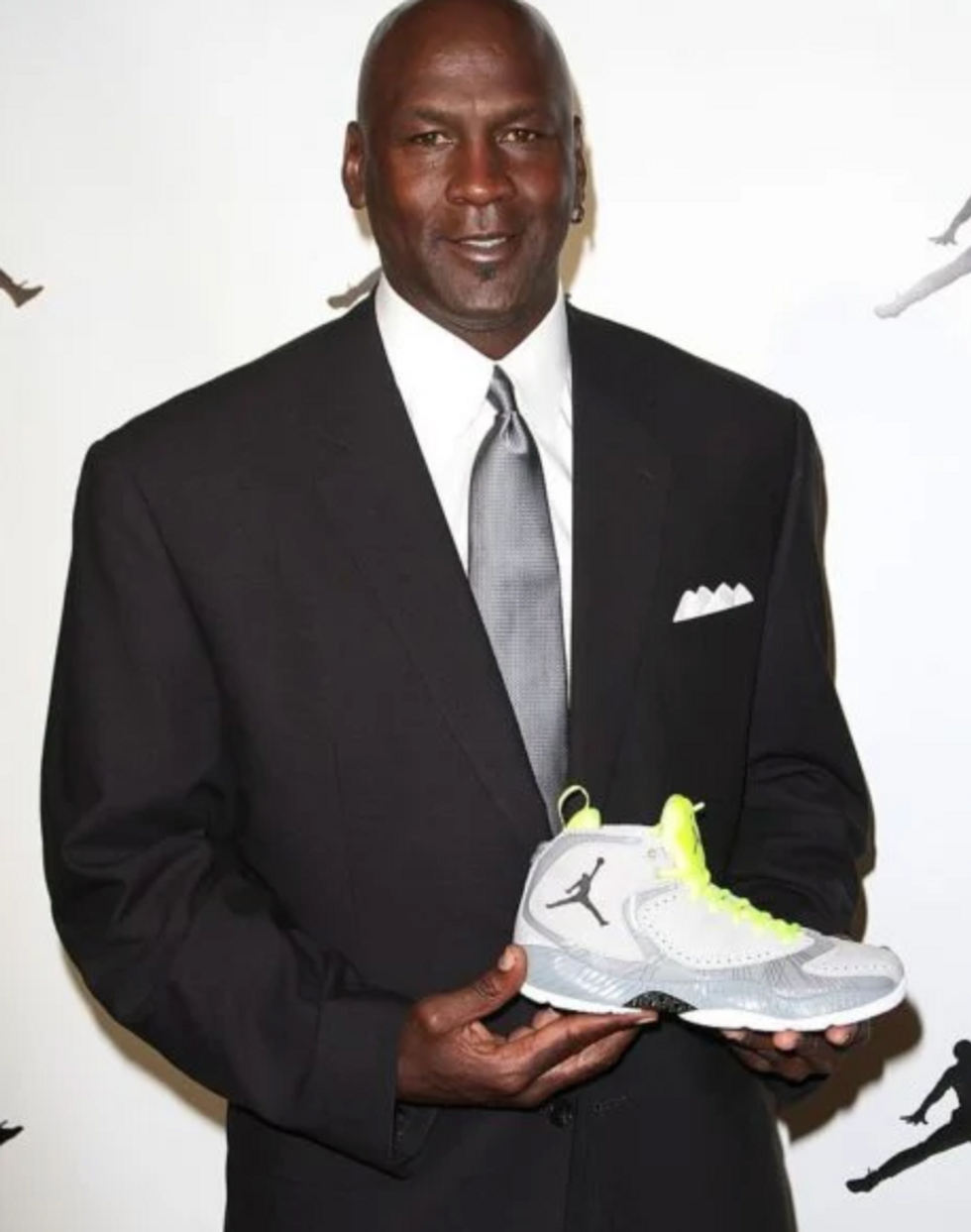 At the time of writing Jordan is allegedly worth a massive $1.9 billion dollars. And he isn't afraid to give his money out to worthy causes.
Jordan has recently opened a health clinic in his hometown.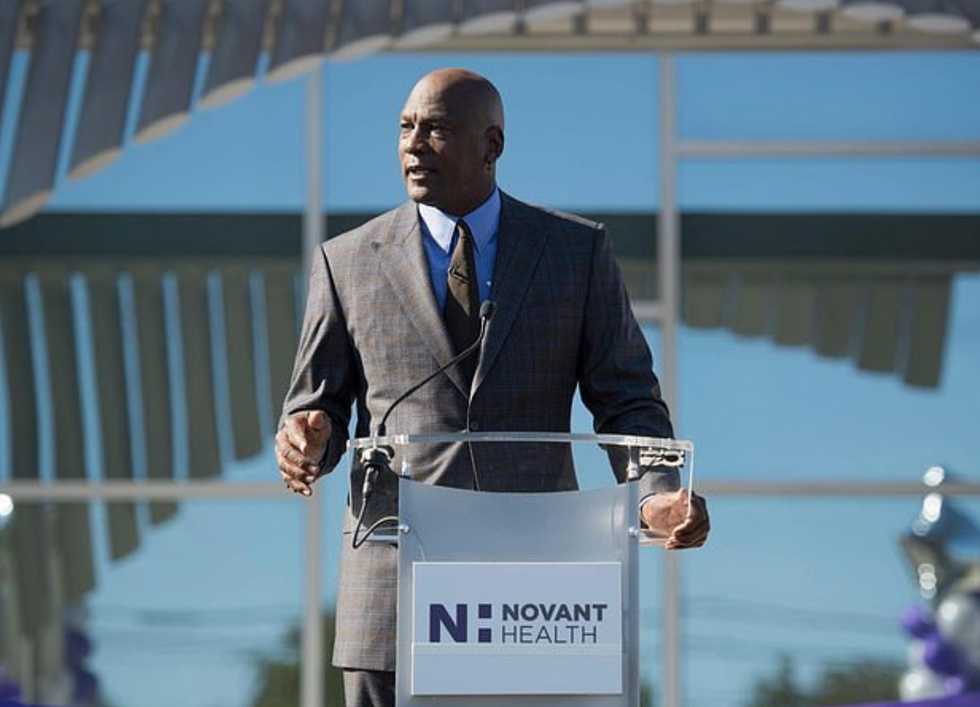 Opening the clinic in his hometown of Charlotte, North Carolina, Jordan used over $7 million of his own money and put it towards establishing the much-needed health centre. The health centre seeks to provide care and treatment to the poor and uninsured.
He made an emotional speech.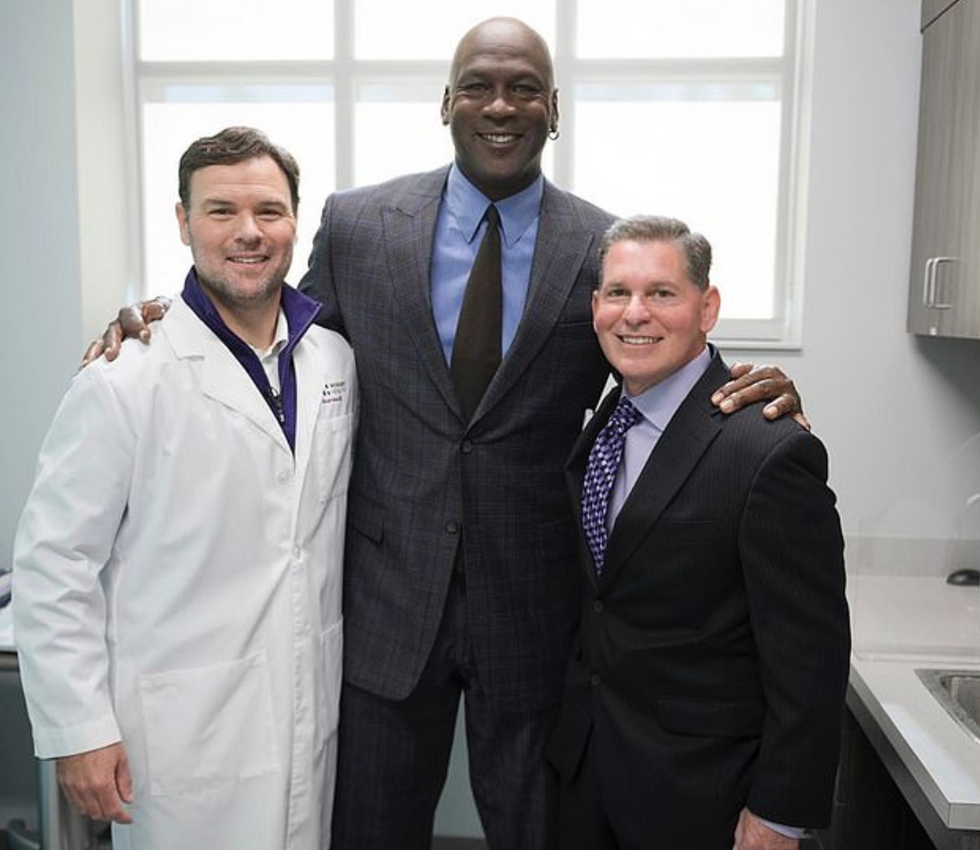 Speaking at the ribbon-cutting ceremony on Thursday, Jordan made a heartbreaking speech.
Talking at the ceremony, Jordan said:
This is a very emotional thing for me to be able to give back to a community that has supported me over the years. It's ... from the heart.
Jordan added: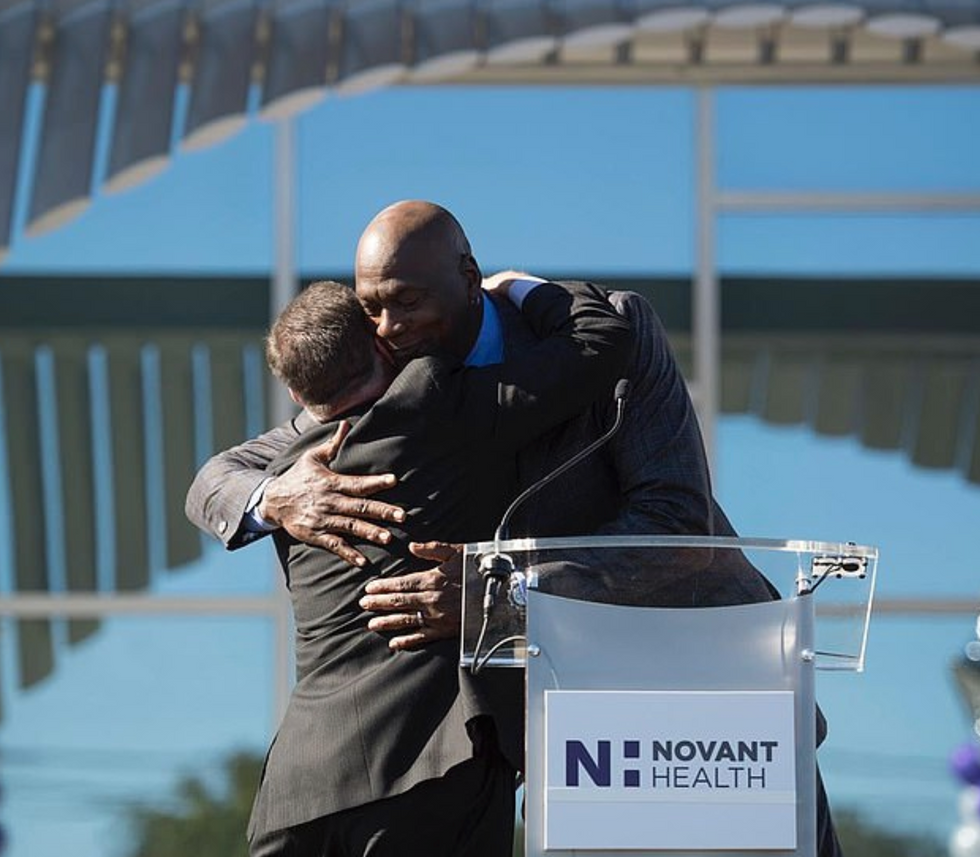 I stand here before you as a proud parent, son, obviously a member of this community. You see my name, but yet you see a lot of people behind me and the commitment, especially from my mom, about caring for other people and being a part of a community that matters.
The center also thanked Jordan.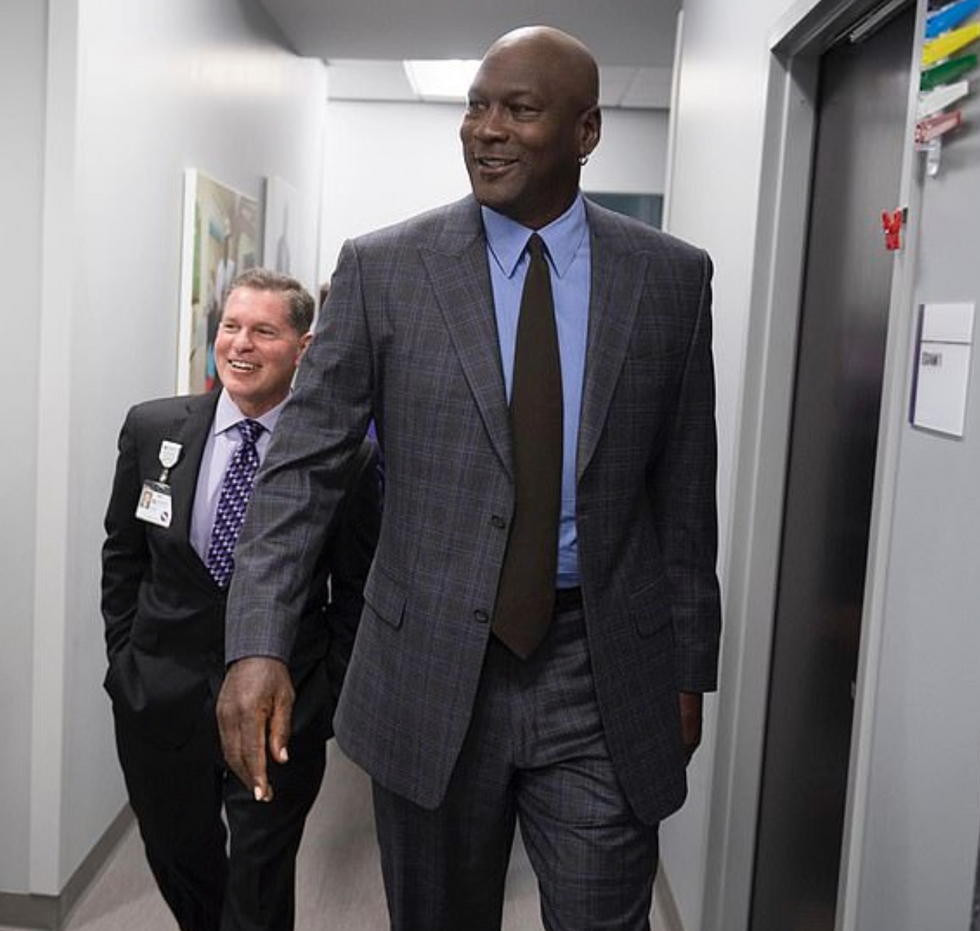 Posting to Twitter, the center also thanks Jordan for his donation - without which it would've been impossible to set up the foundation.
They wrote:
Today we celebrated the grand opening of the Novant Health Michael Jordan Family Medical Clinic. With Michael's generous $7 million donation, low-income Charlotte residents of all ages now have access to get the affordable medical care they need, with or without insurance.
Charlotte was ranked 50 out of 50 for economic mobility for children born into poverty.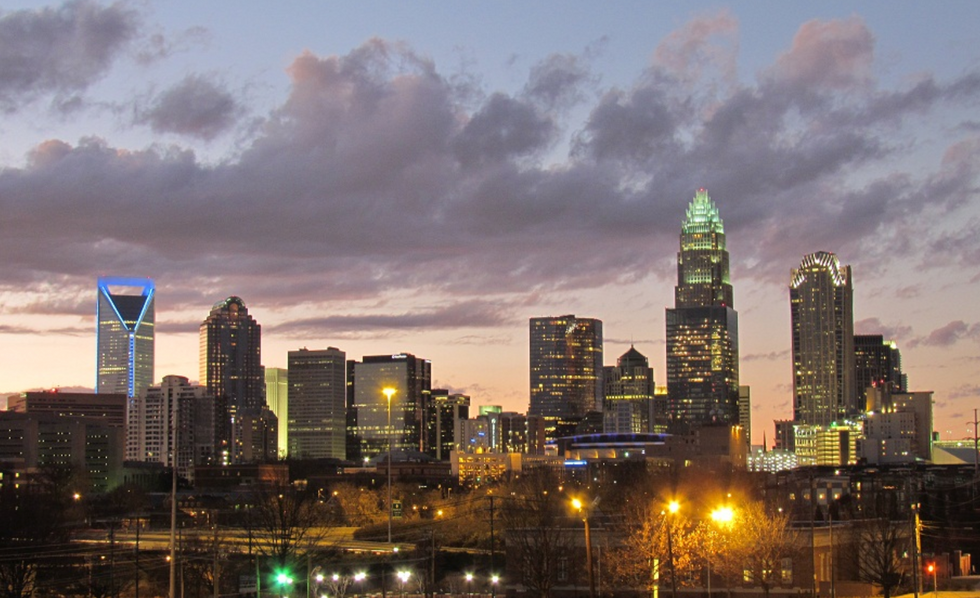 via: Wikimedia
Sadly the city was ranked bottom when it comes to economic mobility for children in poverty, according to a recent Harvard University/UC Berkeley study. Hopefully the centre can help turn the situation around.
The clinic added that they will be offering extensive care.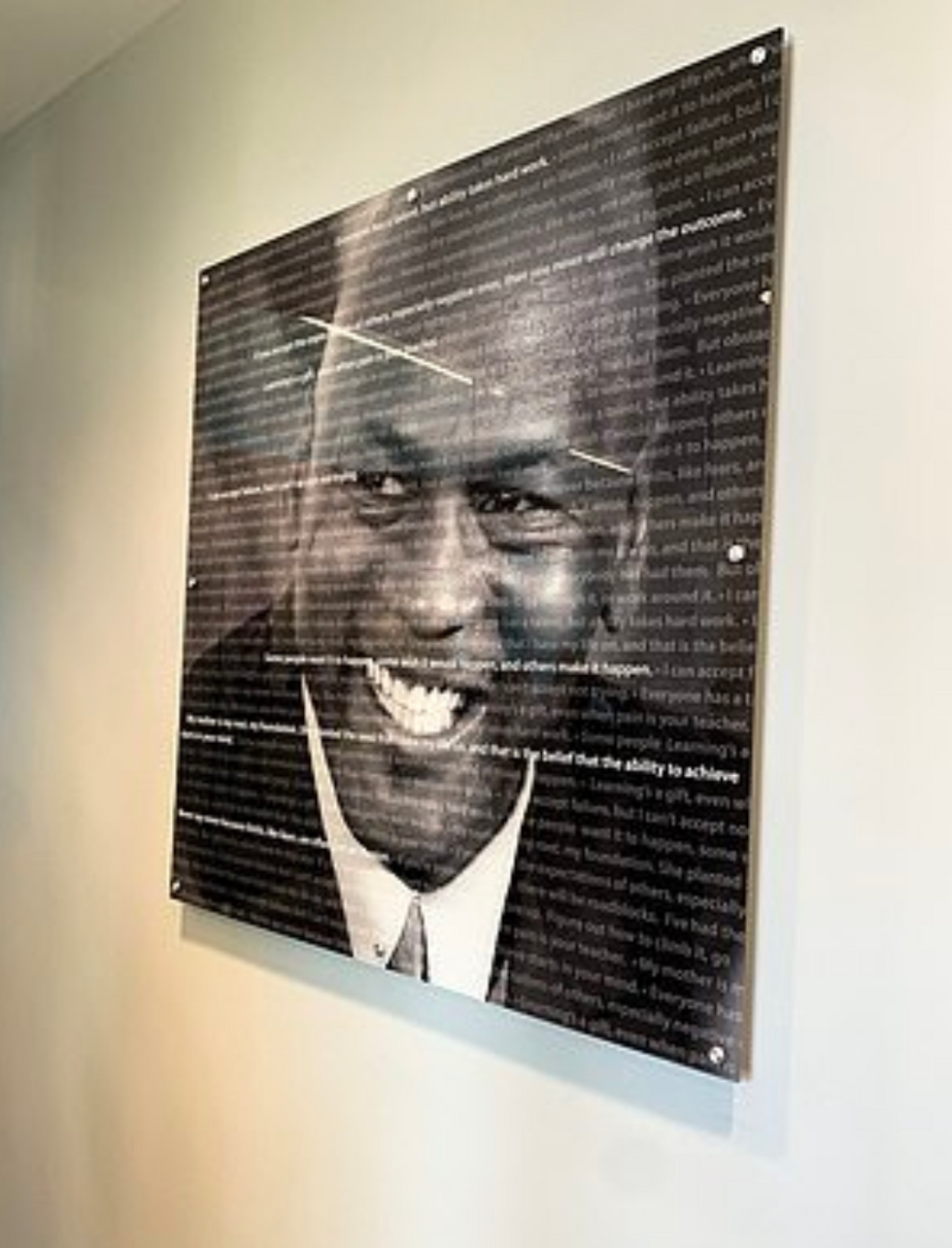 In a further statement, Carl Armato, CEO and president of Novant Health claimed:
At Novant Health, we are deeply committed to caring for patients beyond our walls. This clinic will not only provide access to medical care for those who need it most, but it will connect them to resources to ensure their health extends beyond the doctor's office. We are so grateful for Michael Jordan's continued partnership and generous gift, which will transform thousands of lives in the west Charlotte community.
The centre will be open from Monday to Friday.
Thanks to Michael Jordan.