Michael Jordan has led a life that's veered hugely between triumph and tragedy. But his latest move might be his most generous yet.
In 1993, things were looking sweet for Michael Jordan.
He's still known as the GOAT.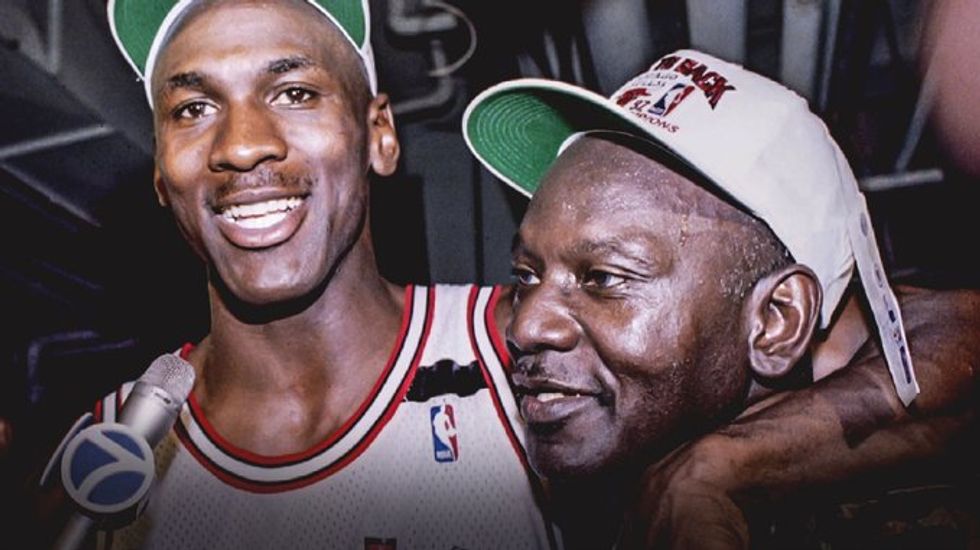 via: Twitter
It's likely no one will ever top him.
Jordan was well established in the basketball world.
via: imdb
The star well and truly dominated the sport from the mid-'80s to the late '90s.
Jordan began his professional basketball career when he was drafted by the Chicago Bulls in 1984.
via: imdb
The draft also featured court legends John Stockton and Charles Barkley.
Jordan soon proved to be a stand out on the court.
via: imdb
His talent was proven when he helped the team make the playoffs and scored an average of 28.2 points per game that season.
And it didn't go unnoticed...
via: imdb
Jordan received the NBA Rookie of the Year Award
and
was selected for the All-Star Game for his spectacular performance.
Jordan's second season, however, was marred with injury.
via: imdb
Nevertheless, he proved he was one to watch - breaking new ground during the '86-'87 season.
By the late '80s, the Chicago Bulls were quickly becoming a huge force in the basketball world.
via: imdb
And Jordan was credited for being one of the main reasons for the team's rising success... and it was truly up from there.
Following a short stint in minor league baseball, in March 1995 Jordan returned to basketball for the Chicago Bulls.
via: imdb
And he came back stronger than ever.
Jordan lead the Bulls to a then-record 72 regular-season wins...
via: Getty Images
Safe to say, he has a
gleaming
basketball resumé.
Over the years since beginning his professional basketball career, Jordan retired from the sport 3 times.
via: Getty Images
He first retired in 1993 and again in 1998, then finally hung up his jersey for good back in 2003.
But that's not to say he's not been busy...
via: imdb
The incredible Netflix documentary 
The Last Dance 
covered his entire professional career - alongside his tumultuous personal life.
But this week, Michael announced some sweet news.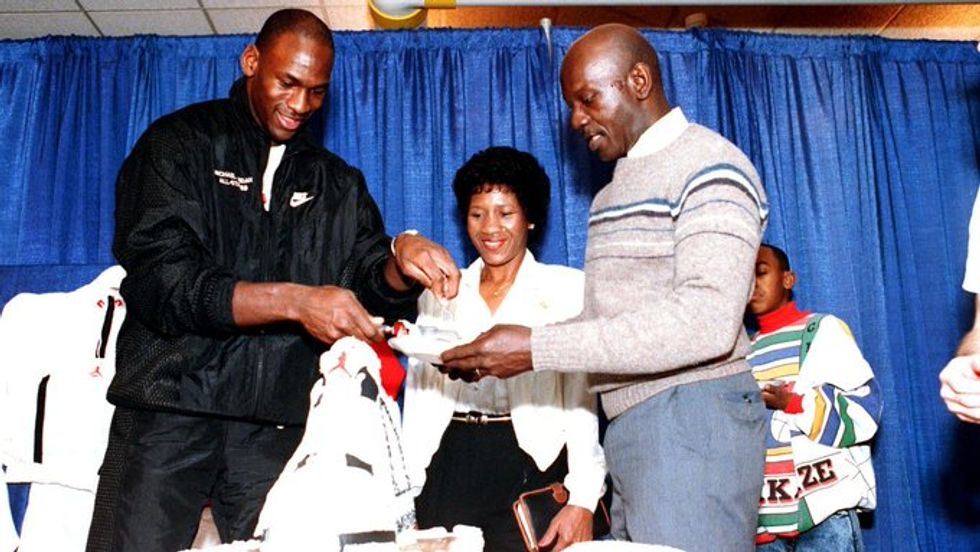 via: Twitter
And the internet is loving it.
Because Jordan has confirmed he's opening his second free healthcare clinic.
It's set up to
provide
"accessible Covid-19 screening, testing, treatment, and education."
It's so far provided 14,000 coronavirus tests.
Plus conducted around 12,600 mobile health appointments.
"I'm so proud of the positive impact our clinic has had on the community so far, especially during Covid-19," Jordan said.
"Our second clinic will provide critical services to improve the health and lives of more Charlotteans, which is so important to me and to Novant Health." Want more from Jordan? Scroll on for a health issue of his that's worrying some ...