Remember sleepovers when you were a kid? They were the most exciting things!
Staying up all night drinking soda, eating way too much candy, and having a blast with your best pals was the peak of childhood.
But imagine having your besties over for a sleepover and having the full house searched by the FBI, your mom quizzed over her social security number, and an armed officer stationed at the door overnight...
This was the reality for the daughters of former president, Barack Obama, and first lady, Michelle Obama.
Read on to discover the wild precautions that were taken in order for the girls to have a normal childhood.
Michelle Obama was one of America's most loved first ladies.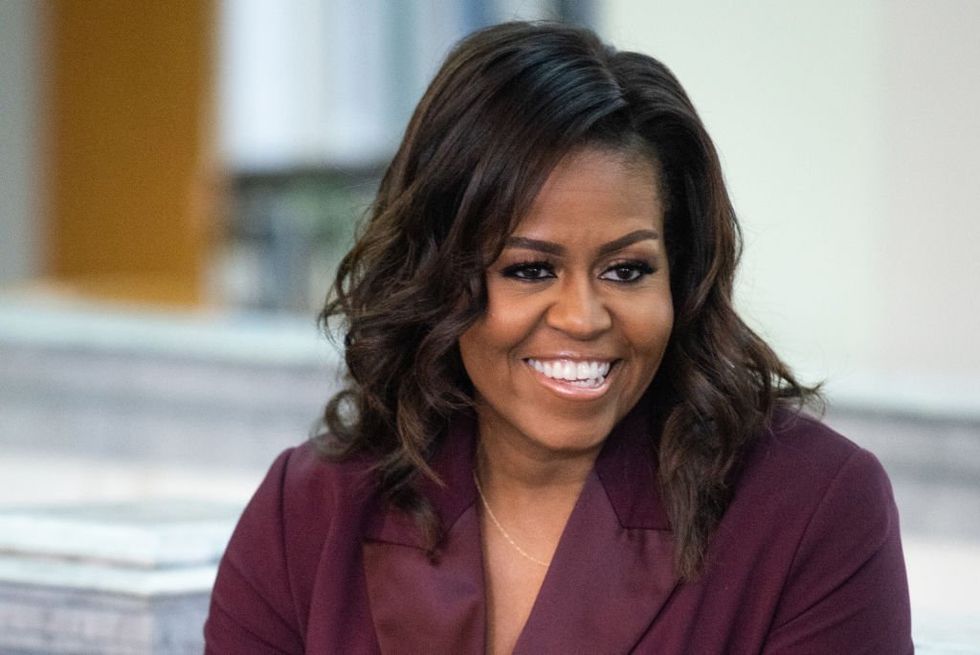 via: Getty Images
Michelle was first lady from 2009 to 2017, during her husband's presidency of the United States. She was also the first African-American first lady.
But Michelle wasn't just known for being married to the POTUS.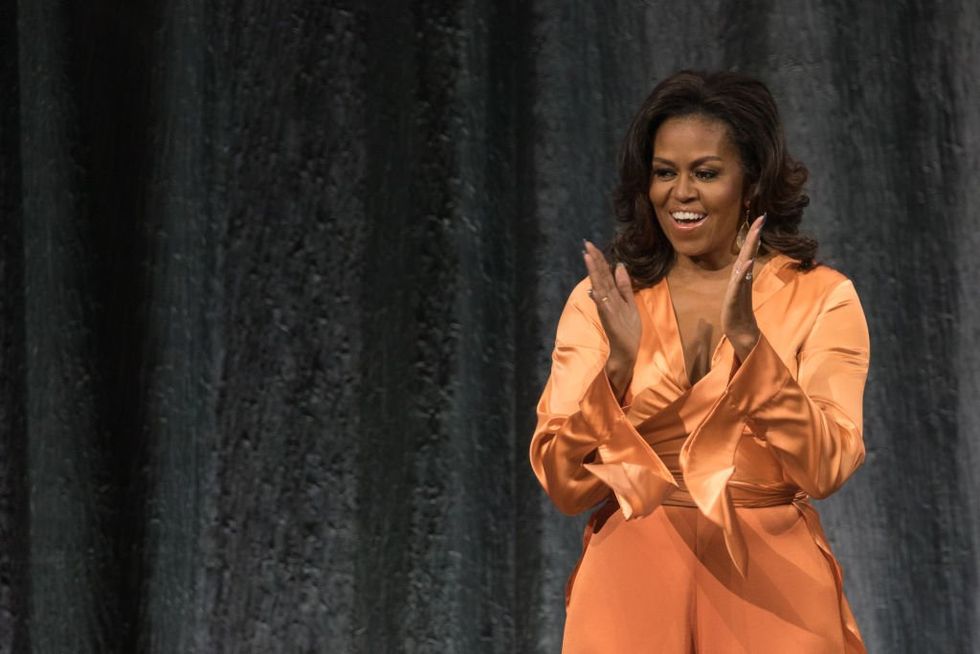 via: Getty Images
She was, and still is, a role model for women and works as an advocate for poverty awareness, education, nutrition, physical activity, and healthy eating.
Is there anything that Michelle can't do?
Nope! She's pretty much perfect, I'd say...
Michelle and Barack have two daughters...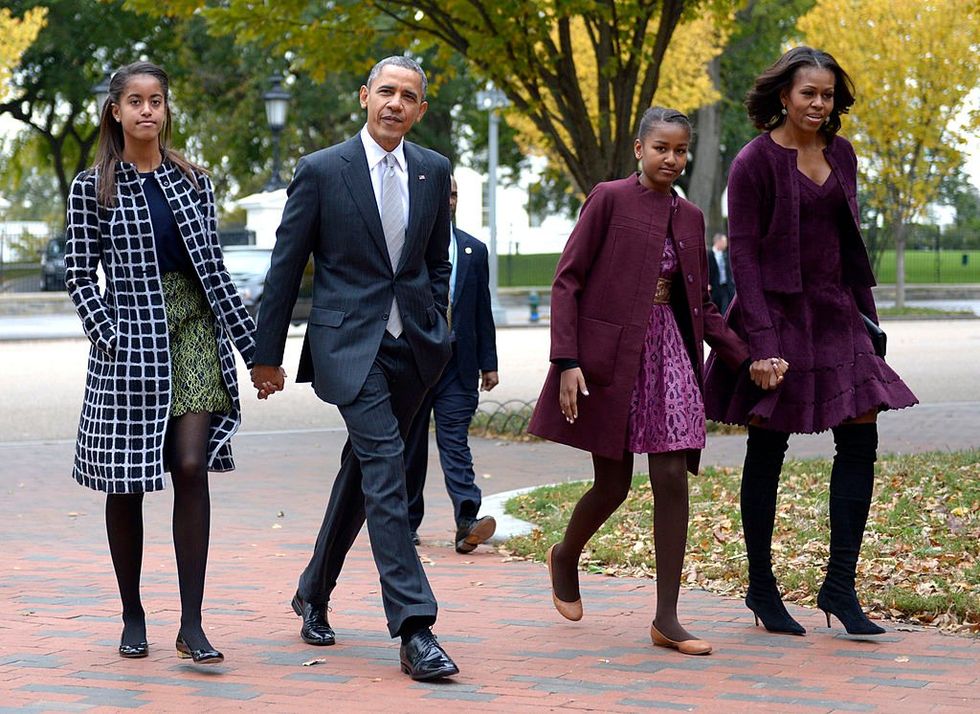 via: Getty Images
Their firstborn daughter was Malia Ann Obama, who is now twenty-one-years-old, and their other daughter is Natasha Obama (also known as Sasha), who is eighteen-years-old.
The girls have grown up in the footsteps of their iconic parents.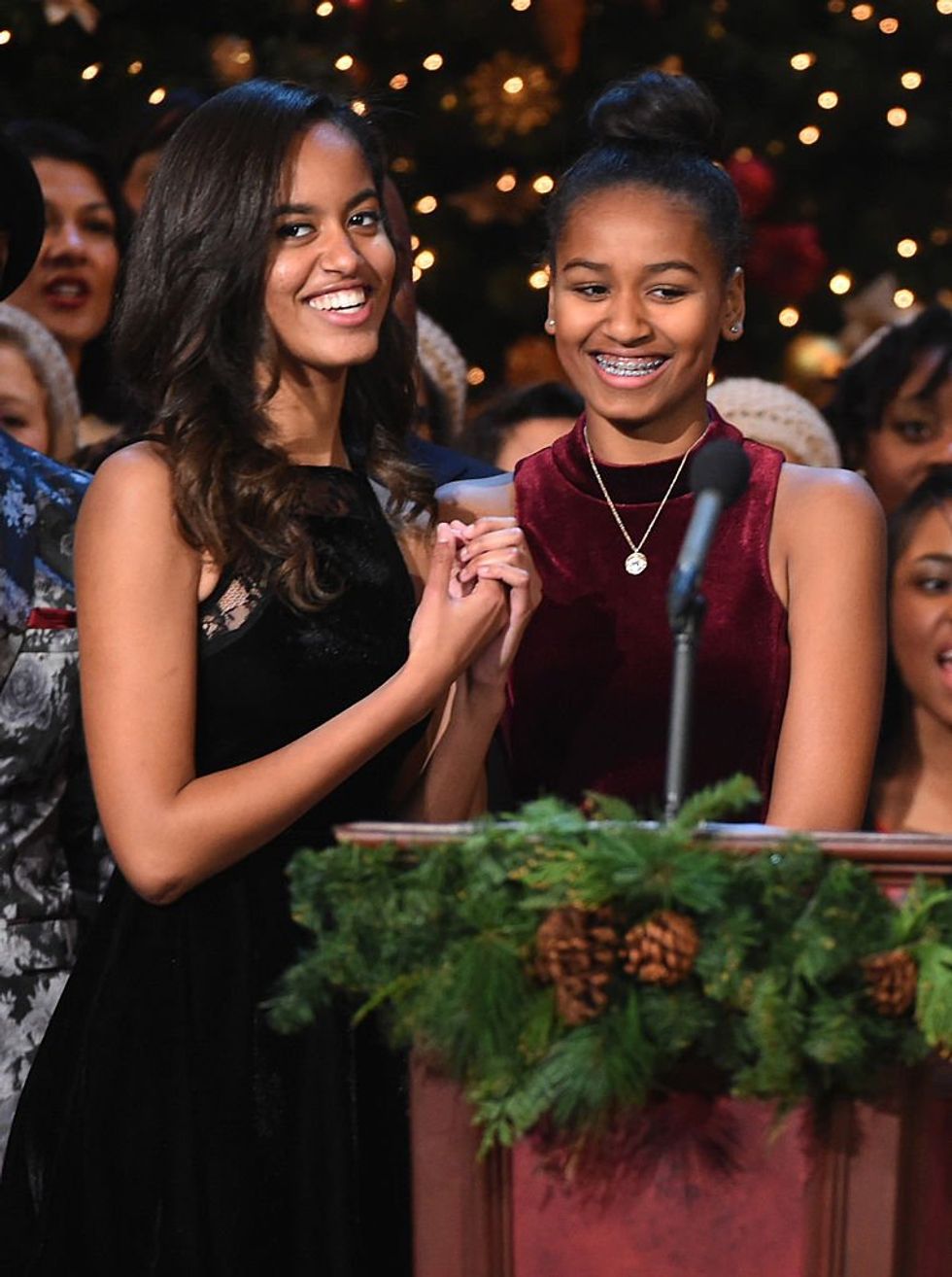 via: Getty Images
Malia and Sasha have been brought up in a life of high-security, but they've
also
been brought up by the perfect role models, and this is very much apparent now that they're becoming fully grown women.
The Obamas are well known for keeping their family lives as private as possible.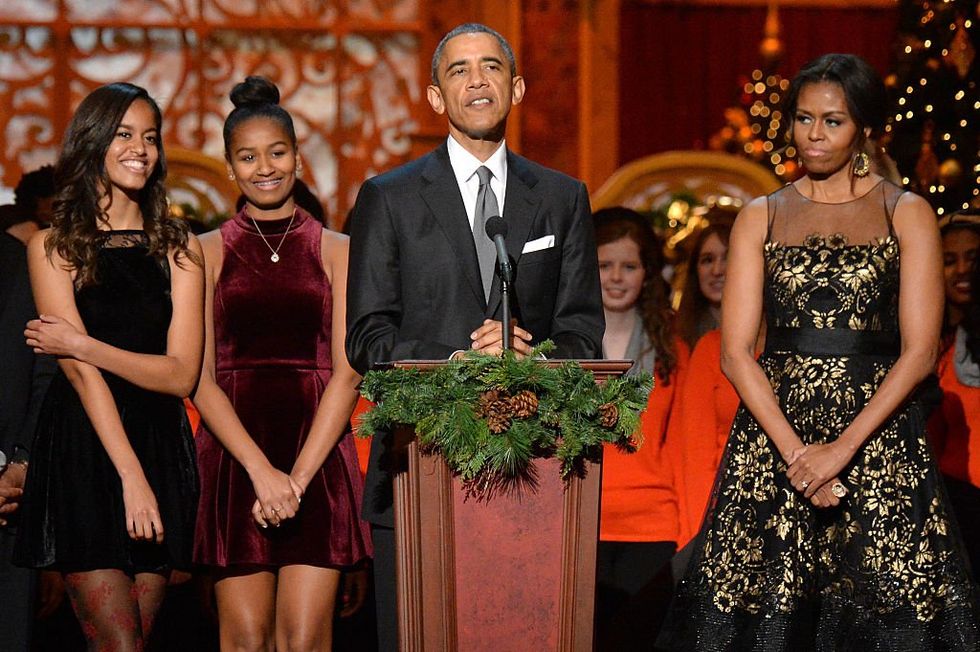 via: Getty Images
But as the former President of the United States, it's not easy to live
totally
privately. Malia and Sasha attended Sidwell Friends School in Washington D.C after moving to the White House from Chicago, where the Obamas had spent the majority of their lives - but their new lives were to be surrounded by non-stop security and methods of protection.
Being the daughters of the president won't have made it easy to make true friends.
The girls were thrown instantly into the spotlight, and, suddenly, their lives had changed forever. So, as one can imagine, making legit friends may not have been easy for Malia and Sasha. But it seems as though the pair have made some great friends and have managed to lead a pretty normal school life, all things considered.
A life of security.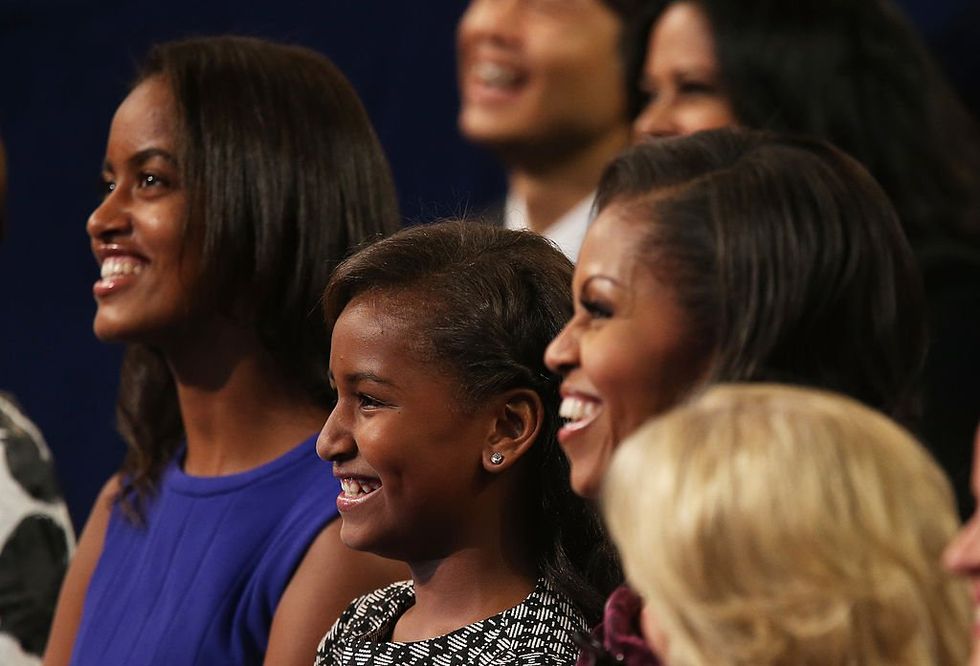 via: Getty Images
The lives of former presidents, and the lives of their families, are swamped with security for their own protection. But this protection can very quickly become a burden, and Michelle Obama recently spoke out about this to CBS News' Gayle King.
Michelle spoke of the high-security precautions taken for her daughters...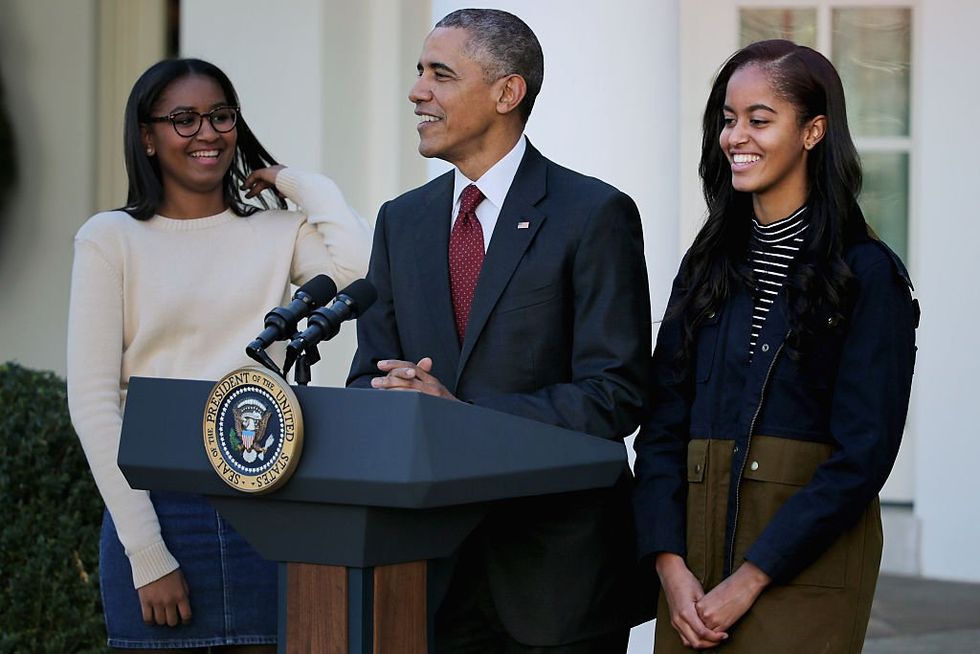 via: Getty Images
She discussed the matter of her daughters attending sleepovers, which is something that every young girl and boy will experience growing up. She
said:
"Imagine having Malia and Sasha come to your house for a sleepover. This is the call. It's like: 'Hello. OK. We're going to need your Social Security number. We're going to need your date of birth.'"
Not your average sleepover...
My parents would just send me packing and assume that I'd be safe and sound...
Anything suspicious lying around the house?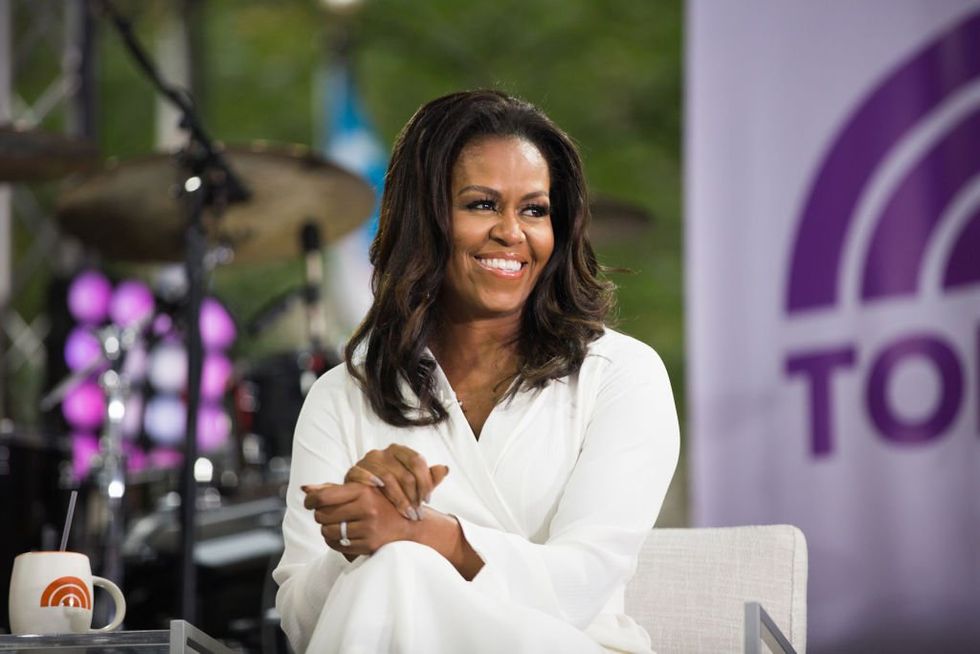 via: Getty Images
"There are going to be men coming to sweep your house. If you have guns and drugs, just tell them yes because they are going to find it anyway," Michelle said.
"Don't lie — they're not going to take them, they just need to know where they are."
No biggie...
Since the assassination of John F. Kennedy in 1963...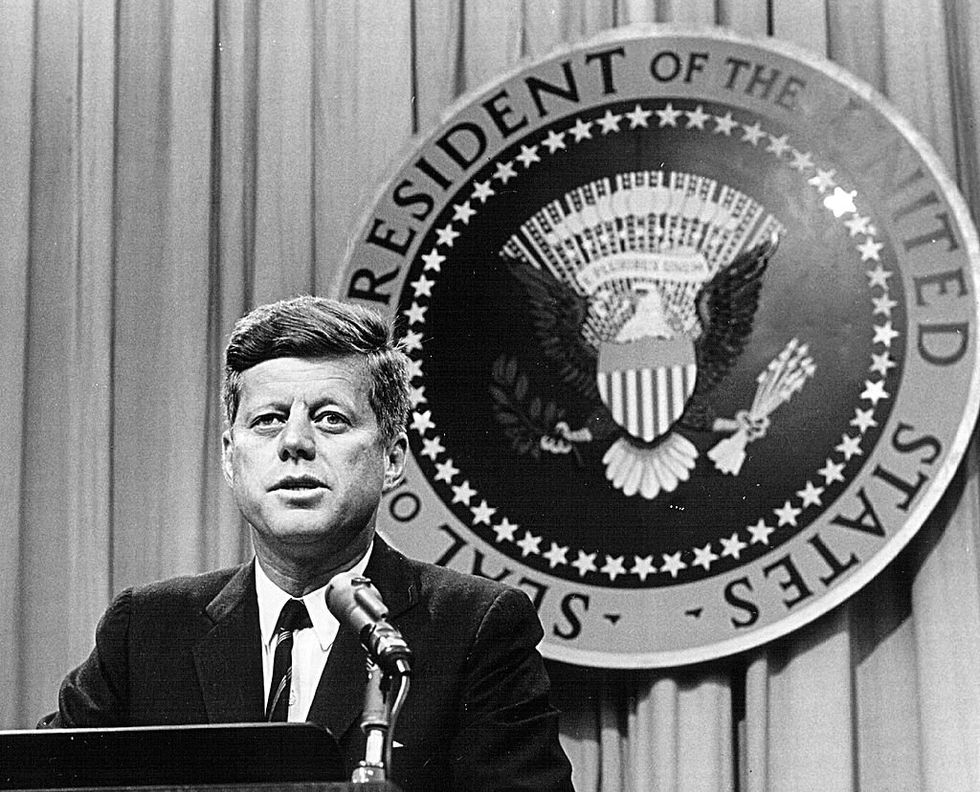 via: Getty Images
Security and precautions to protect, not only former presidents, but their families as well, are taken super seriously and can save lives.
"I'm surprised my kids have friends..."
Michelle continued to discuss the issue of security with other parents: "And, uh, thank you for having Malia and Sasha over. Oh, and by the way, there is going to be a man with a gun sitting outside of your door all night. If you let him use the bathroom, it would just be nice."
"I'm surprised my kids have any friends, you know?" she joked.
Malia and Sasha's teenage lives were less typical...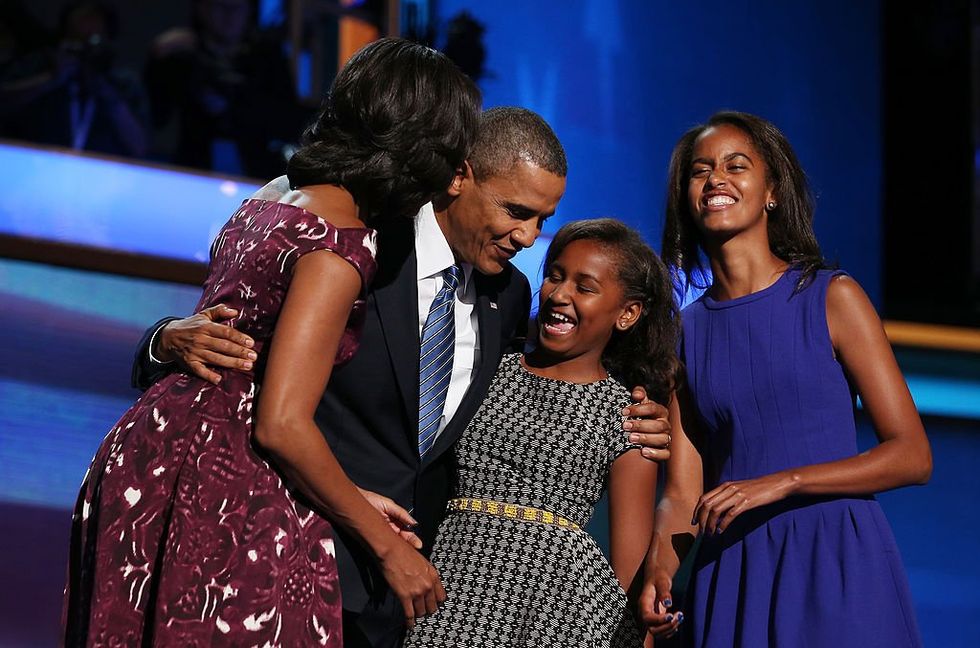 via: Getty Images
"My kids had armed guards with them at all times," Michelle said. "Imagine trying to have your first kiss around 'a bunch of men' with guns and earpieces."
Pretty awkward, if you ask me...
That wouldn't be a very romantic first kiss, would it?