Ridley Scott's newest film All the Money in the World has been making headlines for months — but those headlines have had nothing to do with the film's plot or box office earnings.
The film originally featured Kevin Spacey as J. Paul Getty...and then we all found out that Spacey had been molesting people for years. After a whirlwind round of reshoots, the film came out in December. It was nominated for several Golden Globes and is already getting Oscar buzz.
But now we're founding out more details about those reshoots, and it's not good news.
The film All the Money in the World came out in December of last year, but it wasn't an easy feat to get it ready for its release date.
The movie, a biographical crime drama about J. Paul Getty and his refusal to cooperate with demands from his grandson's kidnappers, originally starred Kevin Spacey as Mr. Getty himself.
That casting decision was revealed to be a horrible mistake in October when we all learned that Spacey had been sexually harassing and abusing people for years.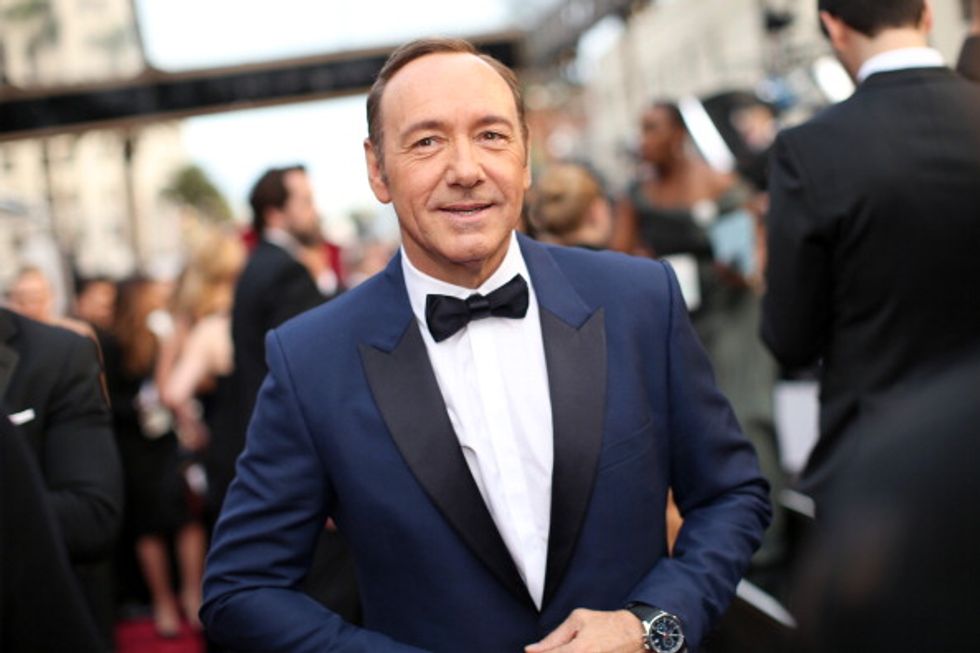 via: Getty
Only a few weeks before the film's slated release date, director Ridley Scott made a surprising call.
He decided to re-shoot every single one of Spacey's scenes and replace him with Christopher Plummer.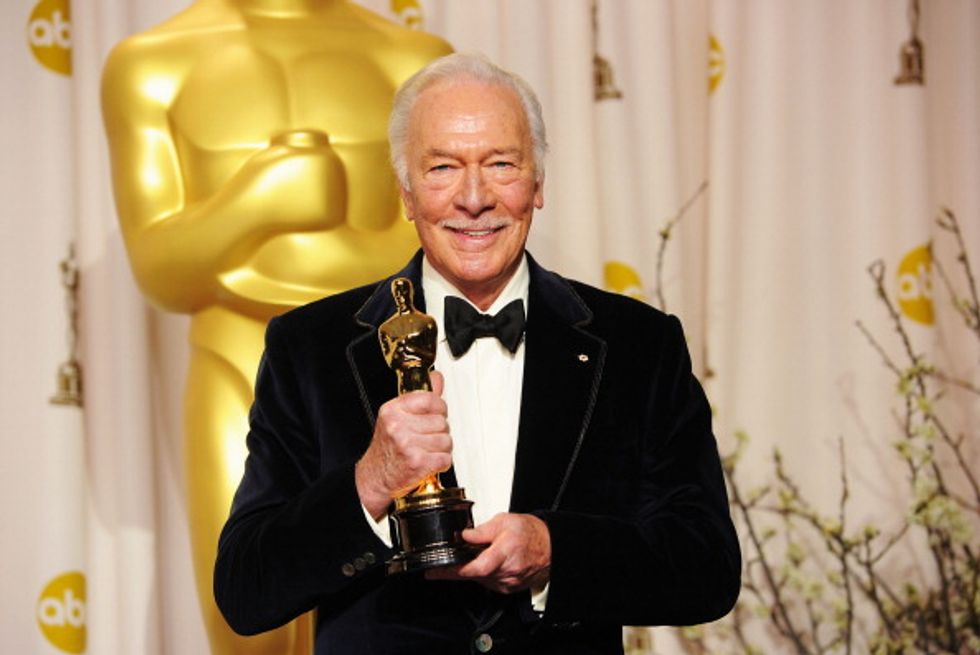 via: Getty
This was obviously a brilliant move. It kinda makes you wish you could replace every problematic person with Christopher Plummer, right? (Side note: Christopher Plummer is Canadian, so no, he 
can't
be the president. I know you were wondering).

But making the call to reshoot multiple scenes in a film required the cooperation of a lot of people. Principal photography had already wrapped by the time the news about Spacey came out. Luckily, the film's cast and crew were amenable to doing whatever it took to make the film as good as it could be (meaning there wouldn't be any sexual abusers it.)
Michelle Williams, the lead actress in the film, readily agreed to return to set and do whatever needed to be done in order to get it ready for its December release date.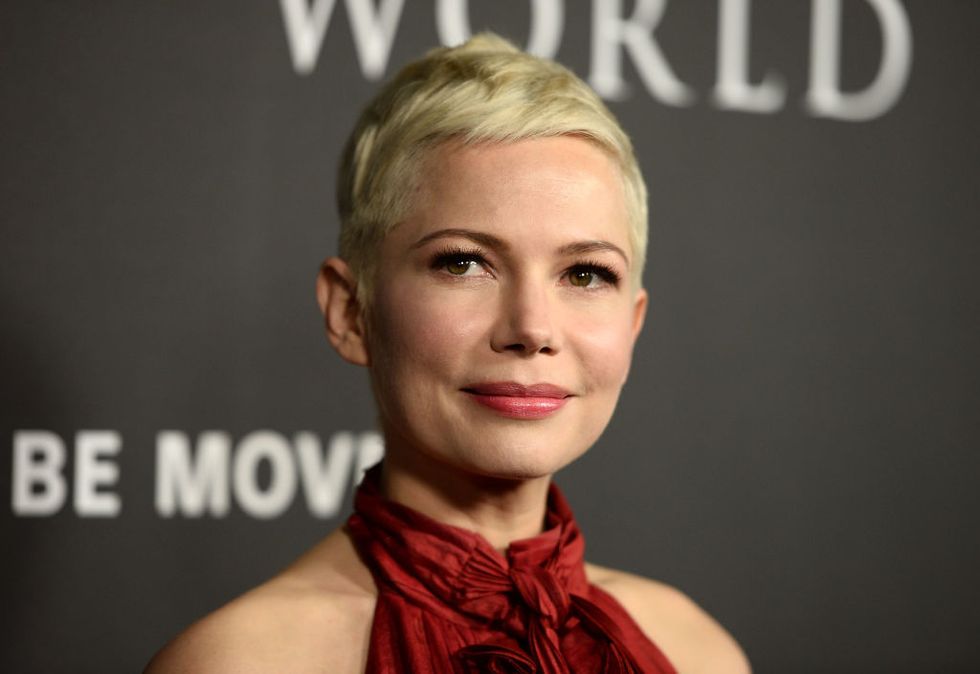 via: Getty
In fact, she was so dedicated to the project that she volunteered to return for reshoots without pay. During the reshoots, she was given her per diem amount which added up to approximately $1,000 total. Mark Wahlberg was also willing to return for reshoots. But he wasn't paid a mere $1,000...
He made $1.5 million.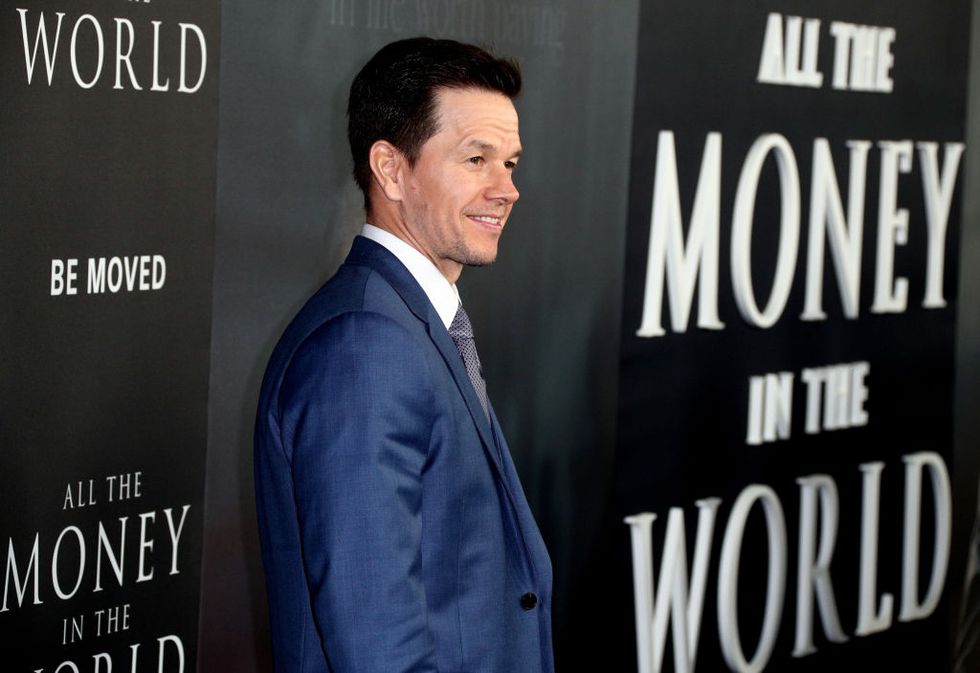 via: Getty
Yep! In case you're interested in the math there, that is more than 1,000 times as much money as Michelle Williams got for the reshoots. You know, Michelle Williams. Four-time Oscar winner Michelle Williams? The Michelle Williams who got a Golden Globe nomination for her lead role in this film and is likely to receive an Oscar nom as well? That Michelle Williams.
We literally just talked about pay inequality, guys.
At the Golden Globes that took place mere days ago. Remember? Nearly everyone was wearing black and wearing those neat "Times Up" pins? It's appalling that such an egregious wage gap has happened at all, but it's especially so considering the fact that Hollywood is claiming to have actually started caring about how much women in the industry are paid. Did they really think we wouldn't find out about things like this?
And, of course, the movie is called All the Money in the World and is largely about money.
That's just the crappy icing on the cruddy cake, if you ask me. I do want to be clear: Mark Wahlberg was well within his rights to demand extra money for extra professional work. But it's a pretty bad look for the studio to pay a renowned lead actress $1,000 and a supporting actor $1.5 million.
What's especially terrible about this whole thing is the fact that Michelle Williams and Mark Wahlberg are represented by the exact same talent agency.
The eye-opening detail here (besides "WOW this sucks") is that both Wahlberg and Williams are represented by the sa… https://t.co/HWnDcl17KZ

— Caroline Darya Framke (@Caroline Darya Framke)1515551831.0
Oh man. I cannot 
wait
to see how WME is going to spin this one. The agency is actually in quite a bit of hot water these days.
Actor Terry Crews is suing the agency
for condoning the sexually predatory behavior of one of its agents. Perhaps WME didn't get the memo, but Time's Up on that kind of garbage.
As people are outraged over Michelle Williams' inexcusably low pay for the work she did on the reshoots, we're all hoping that the right call will be made.
There is exactly one response Sony should have to this, and it should be in the form of a check. https://t.co/Kg9PxeyHxS

— Mark Harris (@Mark Harris)1515553046.0
Getting rid of Kevin Spacey was the correct move, but it was easy compared to the challenge of removing gender biases and discriminatory practices from the industry. That's a deep-seated issue in Hollywood that isn't going to be solved just because we're not giving the bad guys dream roles anymore. There's still so much work to be done. Let's get started.