The Internet never forgets, and that's unfortunate for Vice President Mike Pence, who might just have his own #emailgate scandal to deal with.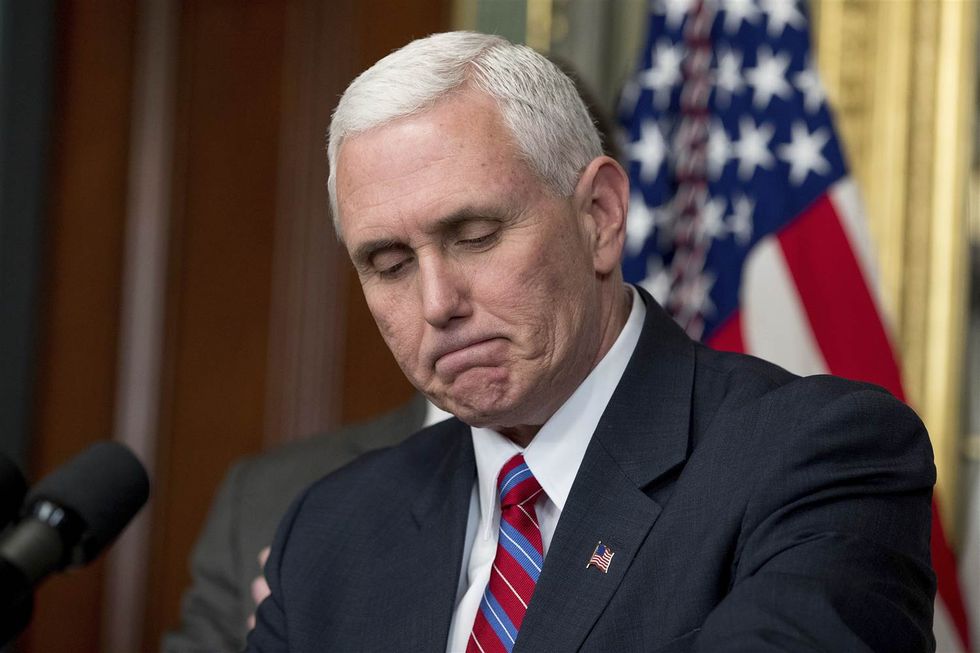 via: NBC
According to a report from the
Indy Star
, Pence used a private email account to "conduct public business" while governor of Indiana, which as we all now know, is a no-no.
The story has the makings of another scandal, as a top elected official has been revealed to use AOL.
What makes this really concerning, is that his email was actually hacked last summer, and that Pence
discussed
"sensitive information" about his personal security, terrorist attacks, and FBI arrests on the AOL account.
This all sounds pretty familiar, given the email situation that dominated headlines with Hillary Clinton this summer.
Pence's Washington office has said that "Mr. Pence fully complied with Indiana law regarding email use and retention," much like Clinton was found to have committed no crime.
But that didn't stop people from claiming she mishandled information and should be investigated, like one Mike Pence called for in a tweet.
According to Politico, the Pence office is trying to draw a distinction between the two email controversies and downplay the whole situation.
They maintain that Clinton had an entire private server, rather than just an email account, and that Pence didn't have the same security clearance as Clinton, so he couldn't have mishandled "classified" information.
Still, Pence went at Clinton hard during the investigation, which makes for a lot of tweets pointing out that hypocrisy.
It should be an interesting couple of weeks.