Late last year, Mike "The Situation" Sorrentino was sentenced to eight months in prison for tax charges. The star rose to fame on original reality car crash, Jersey Shore, and continues to star in the spin-off, Family Vacation. For much of his original reality turn, Sorrentino was struggling with prescription drug addiction, and during this time, he was also engaged in some dodgy fiscal behavior. Now sober, this has caught up with him and his sentencing was captured on film in a particularly dramatic episode of Family Vacation.
Now, after serving eight months in Otisville, New York, Sorrentino has been released. Read on for the emotional statement that the reality star made.
First airing in 2009, Jersey Shore was a cultural phenomenon.
The show followed eight young Italian-Americans living in a communal house during a summer in Seaside Heights.
Each cast member brought something unique to the table.
But by far the most controversial was Mike "The Situation" Sorrentino. One moment he was cooking a delicious meal for his friends, the next, he was attempting to blackmail and even physically fight them.
His erratic behavior culminated in the show's fourth season.
During an altercation with Ronnie, Sorrentino charged head-first into a wall, knocking himself out in one of the most bizarre scenes of reality television ever.
It was later revealed that, during this time, Sorrentino was struggling with prescription drug addiction.
He's since gotten clean, and, on the revival of the show, Family Vacation, is a much happier, calmer, and funnier guy.
Of all the cast, he's had the biggest transformation.
He's now a chilled out, in-love, food-obsessed middle-aged man. But the overindulgences of Sorrentino's past had to catch up with him eventually.
In 2014, prosecutors charged Mike.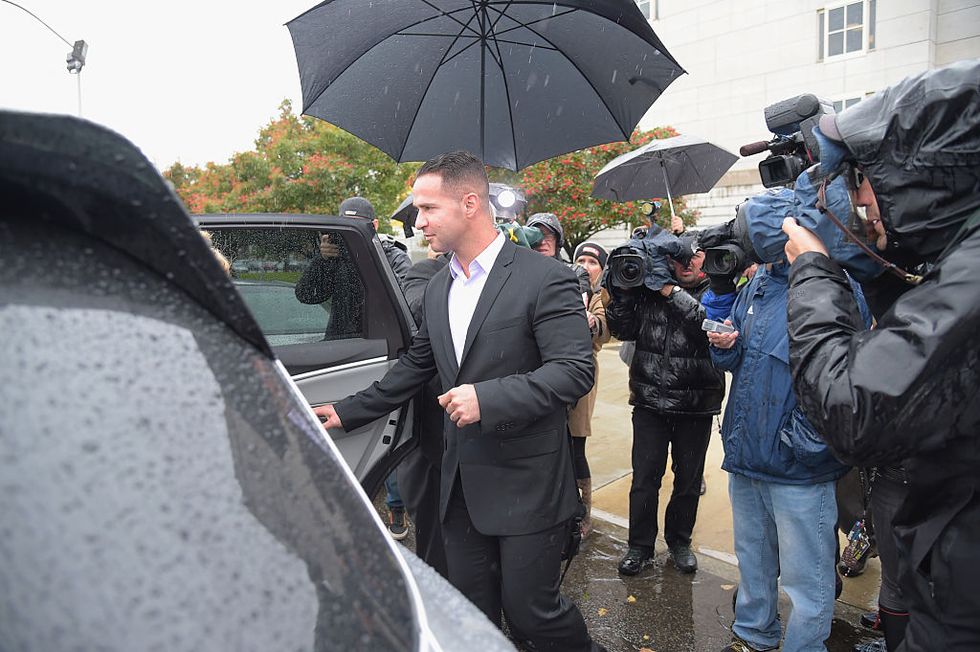 via: Getty Images
Along with his brother, Marc, Mike was accused of tax evasion. The pair conspired to hide the money that Mike was making on
Jersey Shore 
between 2010 and 2012.
Late last year the pair were sentenced.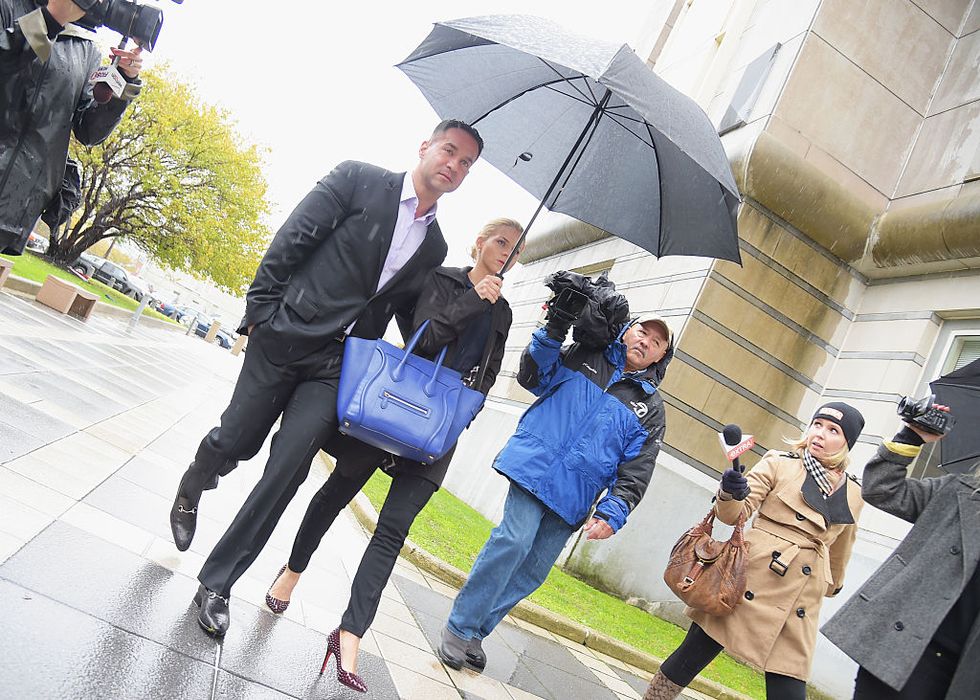 via: Getty Images
Mike was given eight months in a correctional facility, while Marc was given a far greater sentence of twenty-four months.
Mike surrendered himself at the start of the year.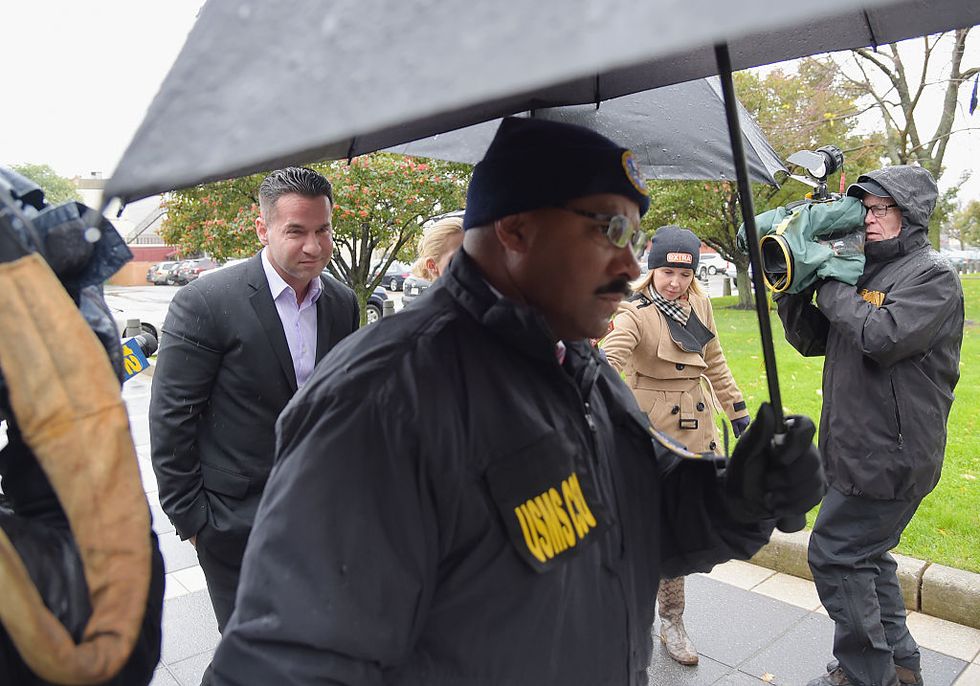 via: Getty Images
And since January, he's spent his time behind bars in Otisville, New York.
He was also charged a $10,000 fine and $123,000 restitution fee.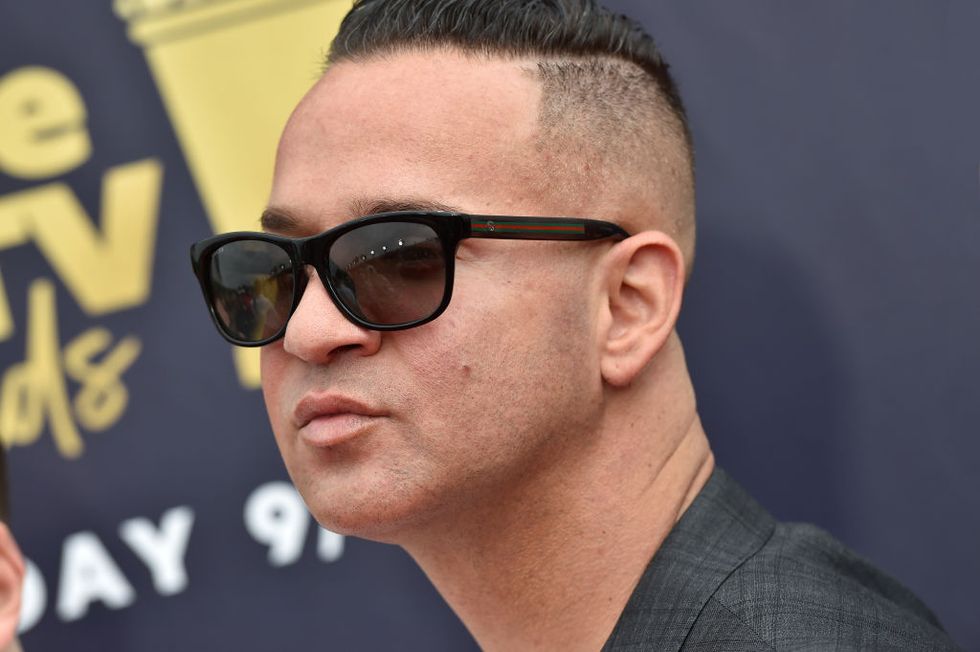 via: Getty Images
And it seems like he took to prison life quite well. Castmate,
Nicole Polizzi said
, "He's having the time of his life. It's like his in a senior home, he's playing Bingo, he's helping people recover in jail."
Mike spent his time behind bars separated from new wife, Lauren.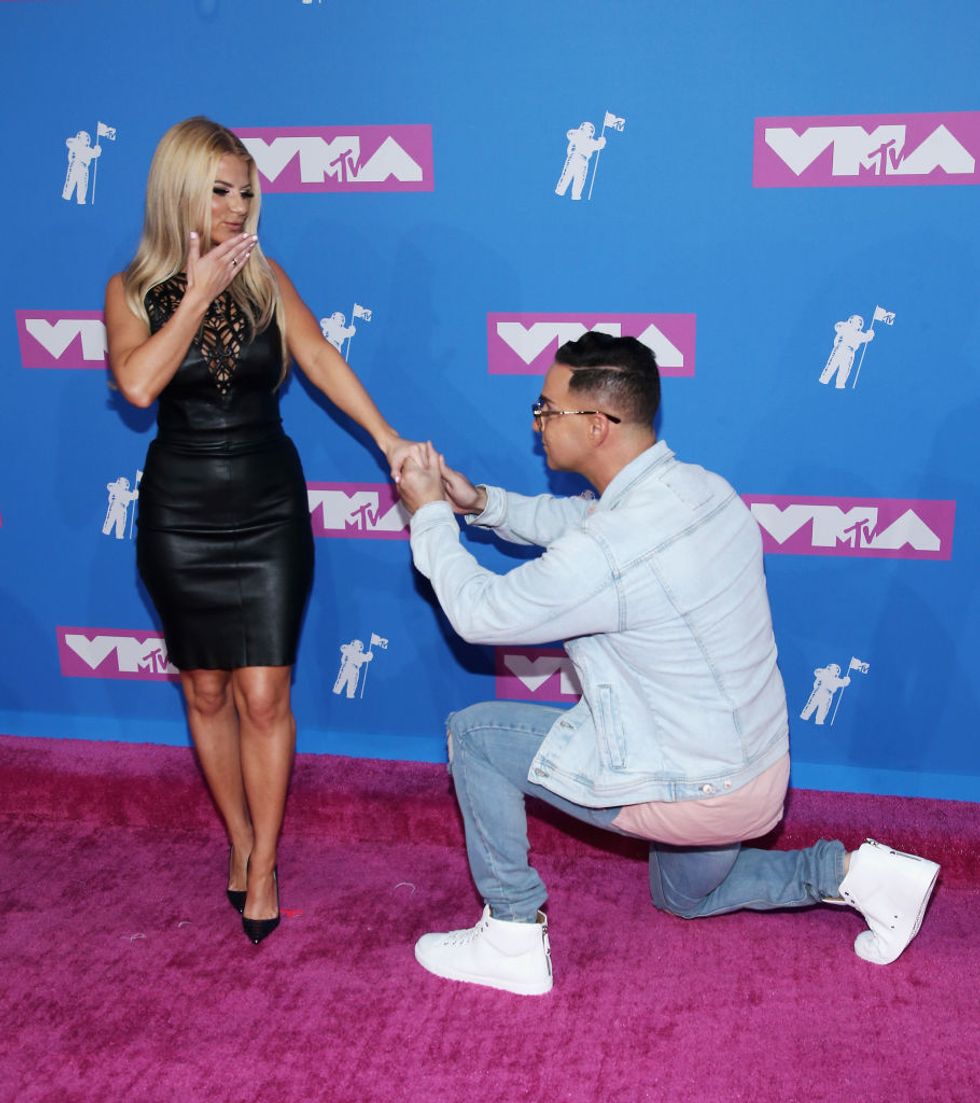 via: Getty Images
They married last November, just before Mike's sentence began. "Even with him being away, our bond has grown stronger," 
she's said.
"We're in the end game now, we got two months left and we got a lot to look forward to."
Pauly D has offered his pal support.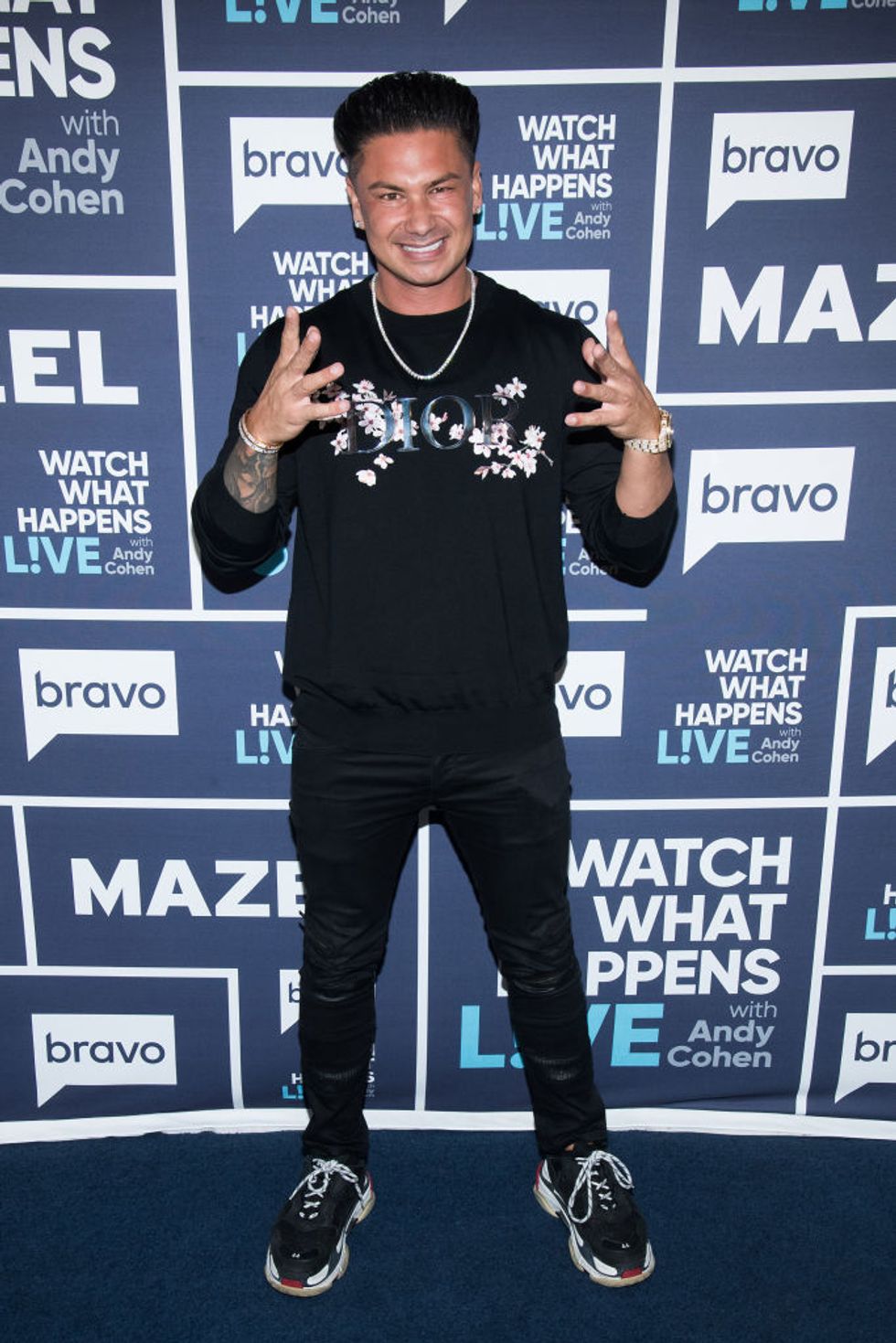 via: Getty Images
He also spoke to EW, saying "He sees Lauren his wife once a week and he has so much to come home to. He has a job—he'll be filming—so he just wants to get it over with and do his time."
Snooki also had this to say.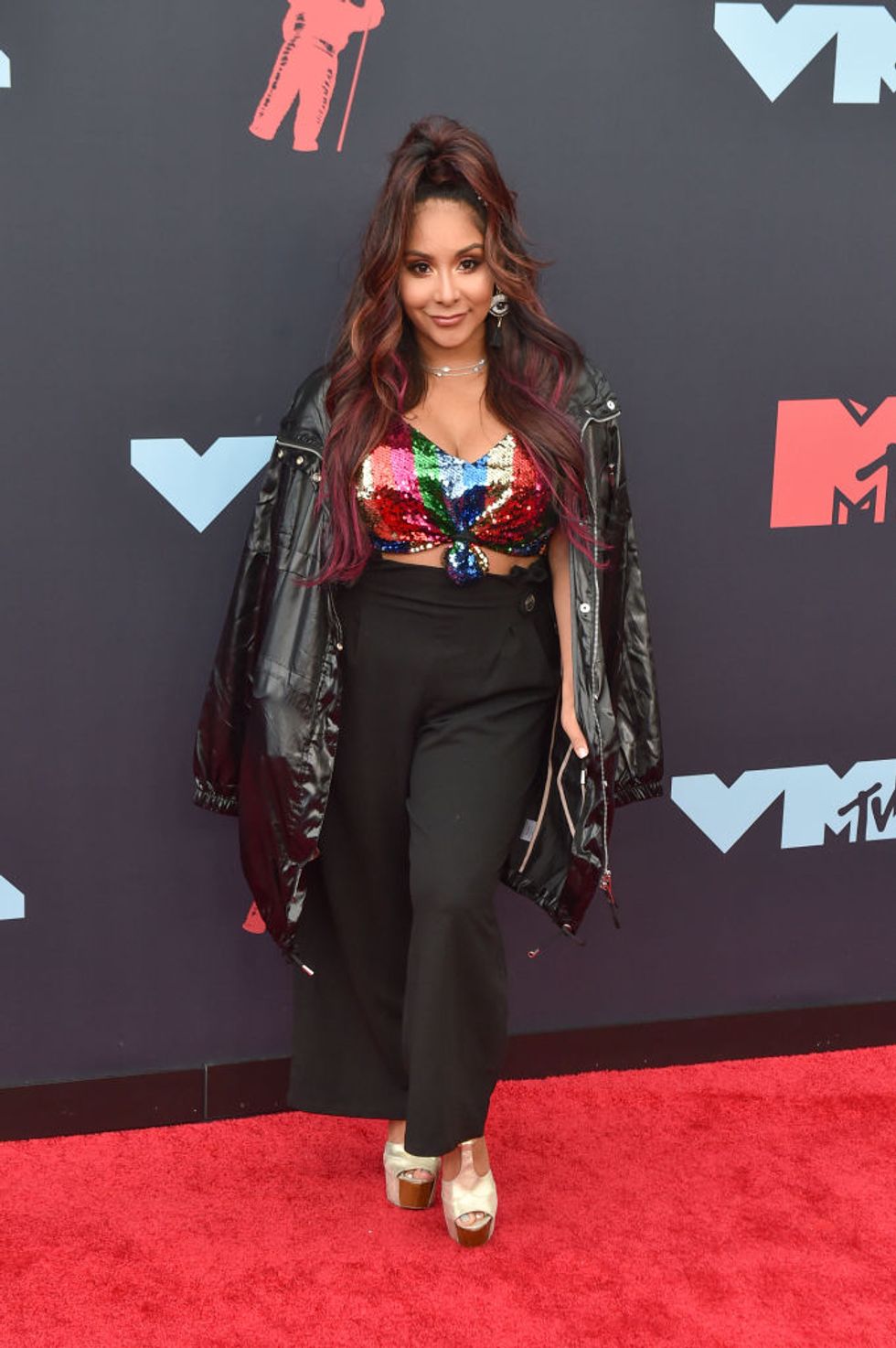 via: Getty Images
"We all talk to him through an email, so I talk to him like once a week. He's in the gym a lot, so he's probably gonna come out ripped."
And Sorrentino offered a typically uplifting message, too.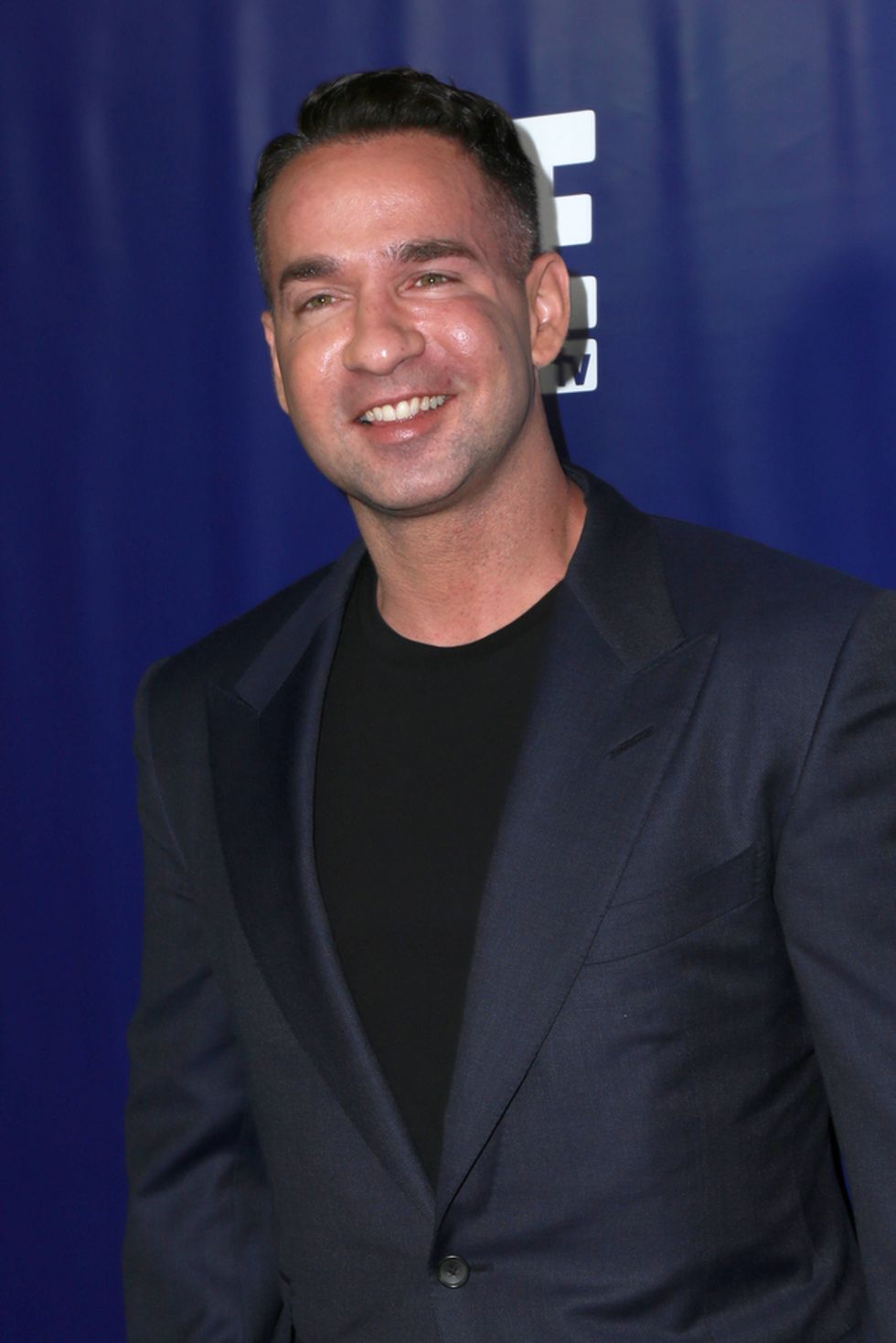 via: Shutterstock
"We are elated to finally close this chapter of our life. Thank you to our family, friends, and fans for the continuous love and support during this time, it brought us so much peace and comfort."
He also shared his hopes for the future.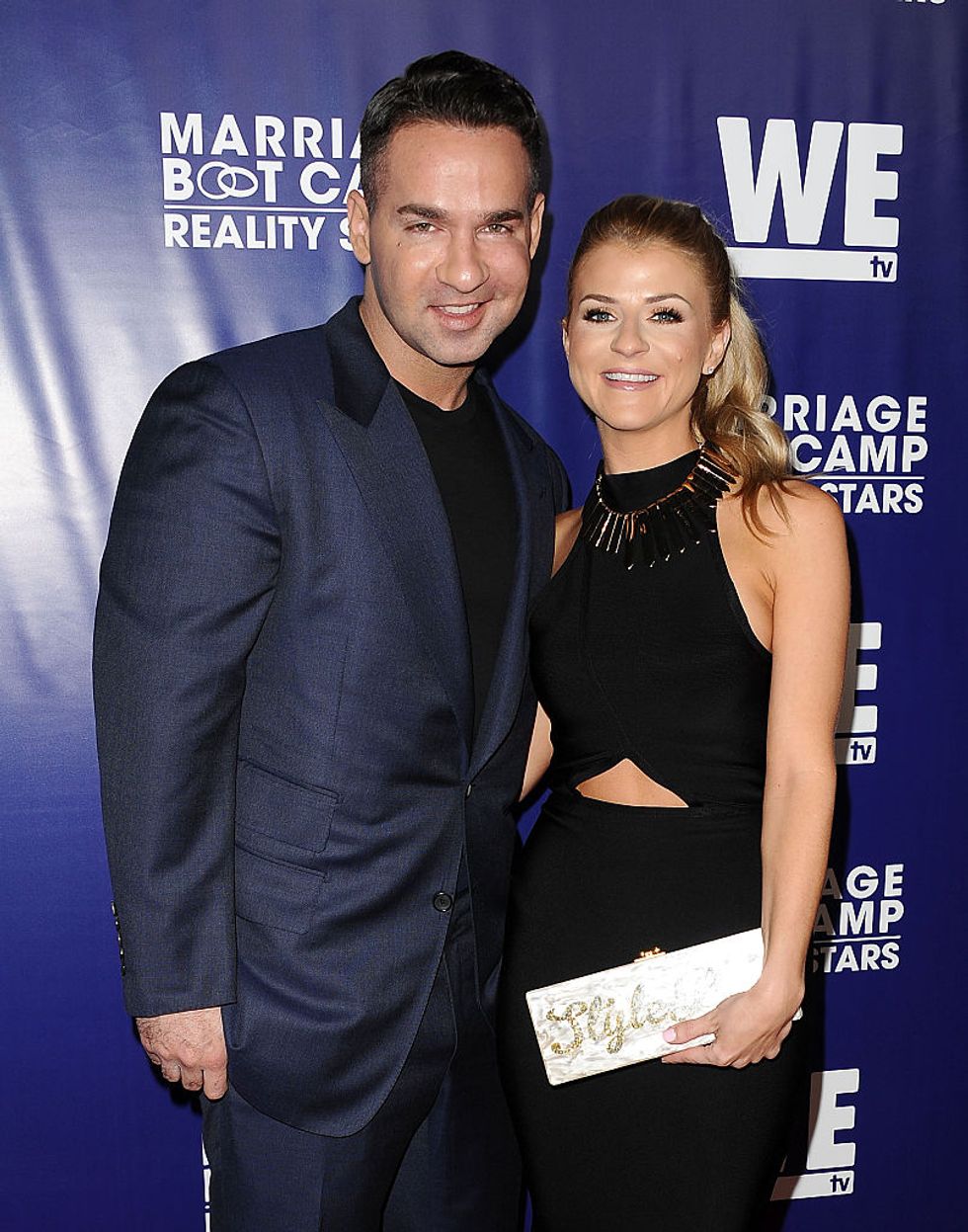 via: Getty Images
"We look forward to continuing our life as husband and wife and working on baby situations! We truly believe that the comeback is ALWAYS greater than the setback and we can't wait to show the world ours."
We wish the couple all the success for the future.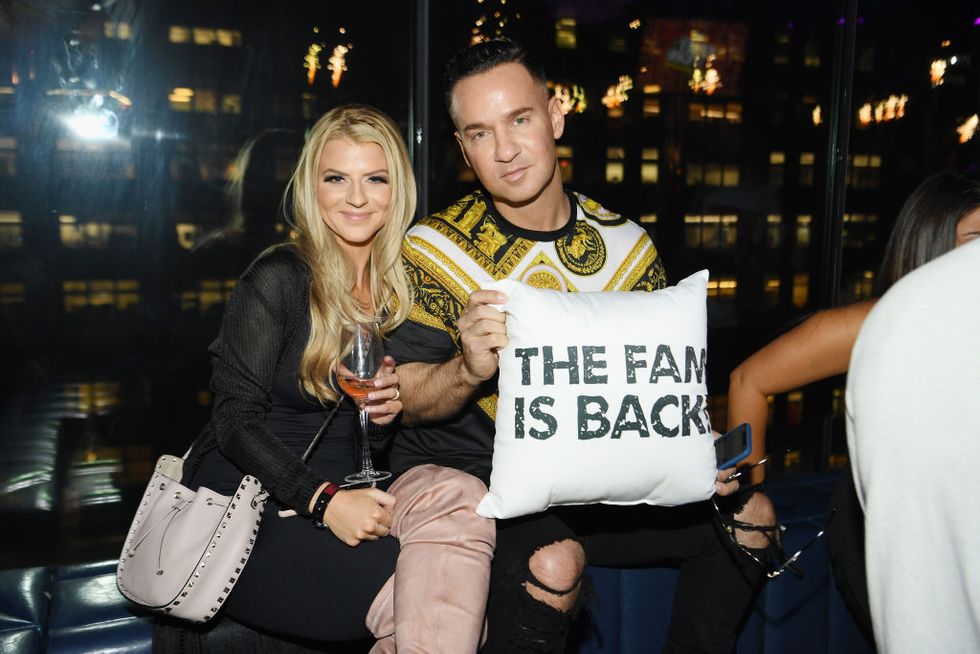 via: Getty Images
Sorrentino has truly turned his life around and is now a surprising source of inspiration to many. Hungry for more 
Jersey Shore 
content? Keep scrolling to see the most incredible cast transformations.